Gossip Girl remains one of the most popular teenage shows on television. The show's ratings went down as the show continued, but there was a time during Seasons 2-4 when Gossip Girl had some of the best ratings for a teenage TV show. Filled with drama, love, and high fashion, Gossip Girl gave teenagers everything they wanted and more. The show was centered around a group of wealthy teenagers and insiders trying to fit in. And that's a plot for many shows like Gossip Girl.
If you haven't watched Gossip Girl, I recommend you watch it now. If you have watched it, I have several similar shows you can check out. I'm sure that if you are into teenage shows, you might know some of them.
The O.C.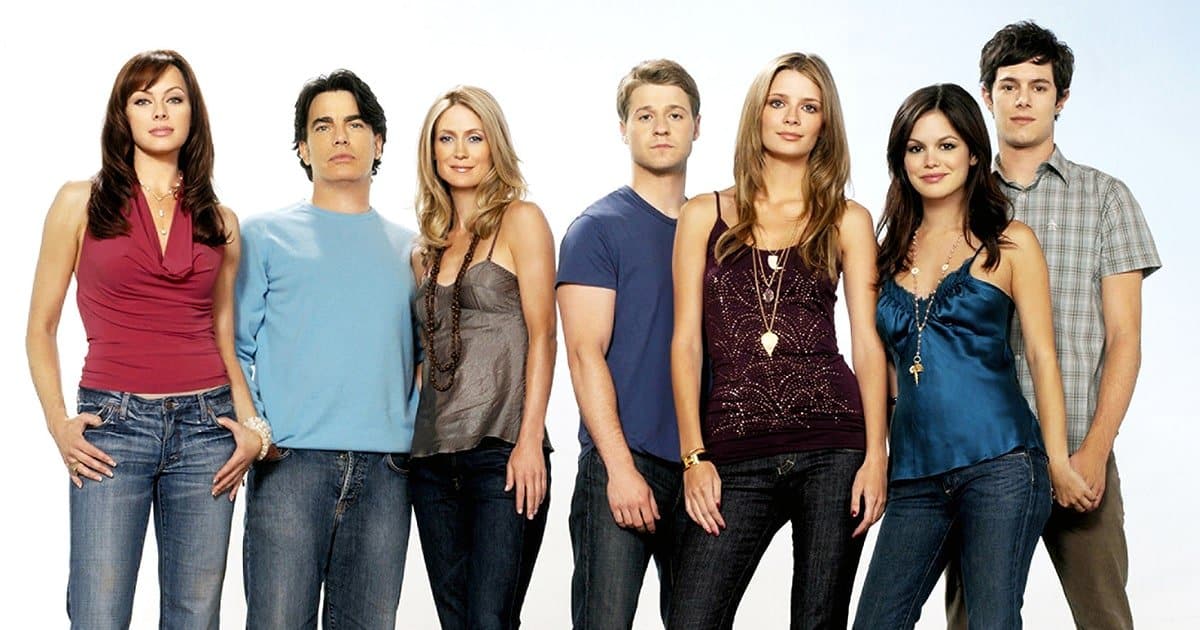 The O.C. ended sometime around the time Gossip Girl was rising in success. The modern soap opera combined drama with contemporary music soundtrack. Centered on the families of Cohen, Nichol, and Cooper, the show benefits from a character like Ryan Atwood. He was the troubled teen who entered the lives of other families and completely changed them. On the surface, The O.C. is a show about an idyllic paradise, a wealthy community where everything and everyone seems to be perfect. Enter Ryan Atwood, and he shows that beneath the surface, this is a community where kids have hidden lives, parents keep secrets from their children, and much more.
New Girl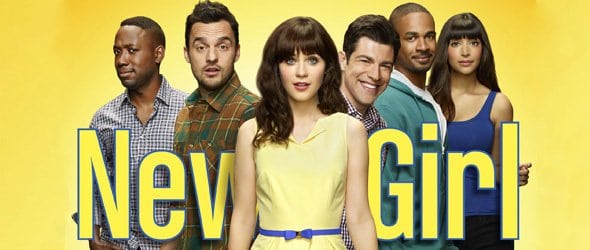 The show started with Jess, a character played by Zooey Deschamel, as the focal point. She was an awkward, upbeat girl moving in with three single guys. You can only imagine what can happen when a girl moves in with three single dudes. But since then, the show quietly transformed and moved on from the Zooey Deschamel era into the Megan Fox era. The three remaining characters stayed the same: Nick (an underachiever who worked as a bartender), Schmidt (overly obsessed about his social standing), and Winston (a competitive former athlete who realized he will never be a professional athlete). All of them form one dysfunctional family that somehow works.
Pretty Little Liars
Talk about shows like Gossip Girl and you have to mention Pretty Little Liars. After all, it was the show that inherited the world of Gossip Girl. At first glance, Pretty Little Liars is similar to Gossip Girl, but it really is very different. The show starts with Alison, the queen bee of the bunch, who goes missing. Spencer, Aria, Emily, and Hanna have continued with their lives. But after several years, they all start getting messages from Alyson, who threatens to expose their secrets. There are several theories how the show will end.
One Tree Hill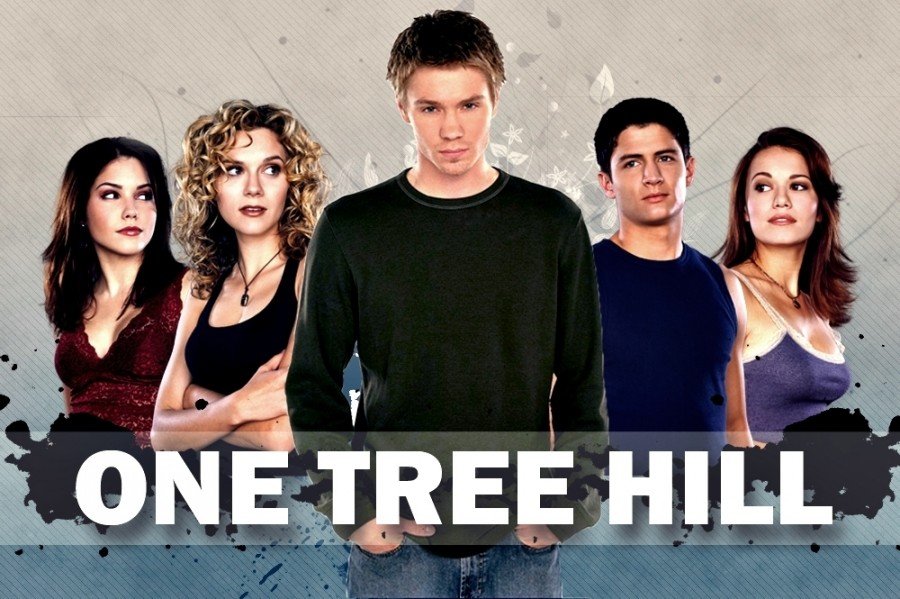 You can't write about teenage shows and shows like Gossip Girl without mentioning One Tree Hill. The show focuses on the story of two half-brothers. They are related, but they are completely different. Nathan and Lucas are the focal points of the show, but everyone around them is just as phenomenal and interesting. Set in the fictional city of Tree Hill, the show focuses on the lives of the two brothers, who compete for positions on their basketball team, as well as the drama surrounding their romances.
Privileged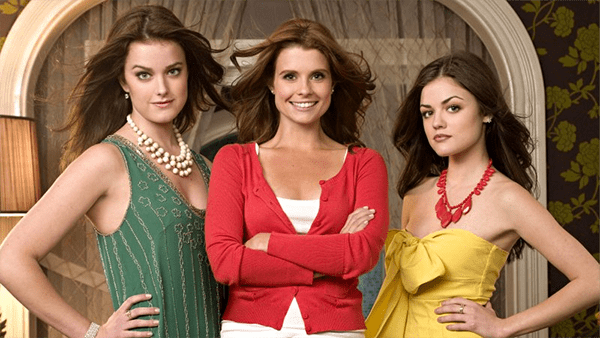 This show had a short life span, but it was actually quite good. Privileged started in 2008 and lasted only to 2009. The show starts with Megan Smith, a fairly intriguing girl who is a tabloid writer. She wants to make it into the world of journalism. However, she meets Laurel Limoges, she ends up being fired from her job, and she moves to Florida with Laurel, who is a cosmetics executive. Life is never the same after that.
The Carrie Diaries

Taking place in the early 1980s, the plot of this show is Carrie pre-Mr.Big and pre-Manolos. Carrie is just a Connecticut teenager with a rebellious sister and harried father. She is struggling to cope with the death of her mother. Carrie jumps at the opportunity to work as an intern for a Manhattan law firm, and we see Manhattan from her eyes. You get a couple of great episodes seeing Carrie deal with problems like love, sex, and high school life.
The Vampire Diaries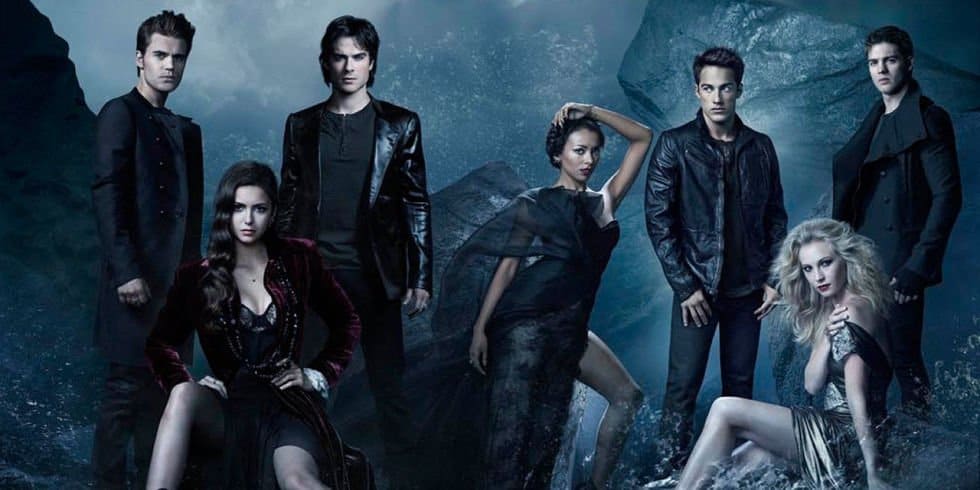 Anyone who loves Gossip Girl will love The Vampire Diaries. Yes, the show might not be as fancy as Gossip Girl, and you won't see Manhattan. But Vampire Diaries is one of the best teenage shows along the lines of Gossip Girl. The plot focuses on two brothers and their rivalry. A mortal girl comes between them, and things get out of control.
The fun of the show is when the mortal girl tries to blend into the whole new world of immortality. As with any show that deals with immortality, there are people who want to see immortals gone for good. We get a lot of witches, ghosts, vampire hunters, and so many other supernatural creatures go up against each other.
One of the problems is that sometimes the show can overwhelm you. There is just too much to absorb at times.
The Originals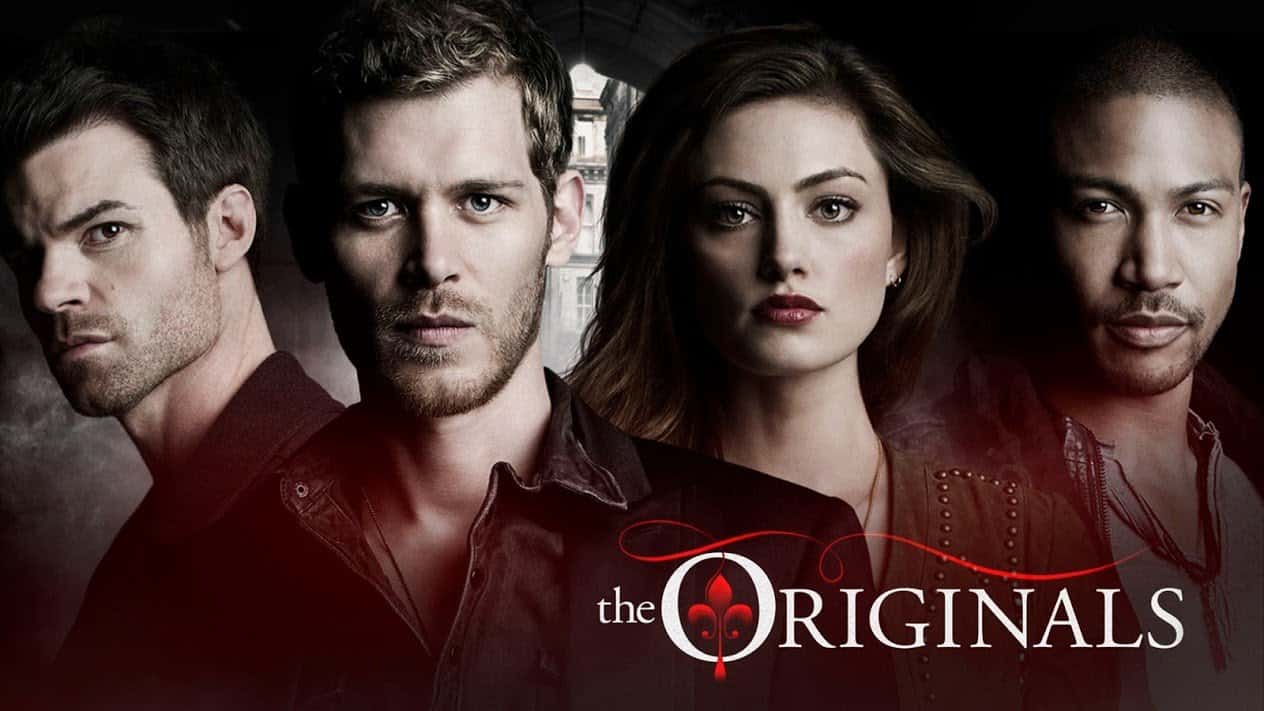 When you look for shows like Gossip Girl, you have to take a look at the spin-off of Vampire Diaries. But don't look at The Originals as just as a spin-off to the Vampire Diaries—some would even say that The Originals is a better show. But the main thing is that The Originals is sexier and bloodier than Vampire Diaries. The same love triangle is the focal point of the plot, but the romantic scenes feel more natural and better done.
Make It or Break It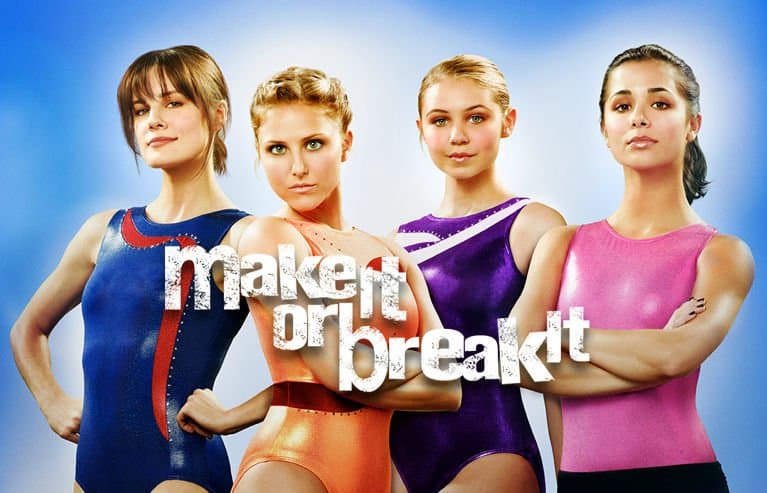 The title of the show might sound like something that ran for just one season. In reality, though, Make It or Break It ran for four seasons. This is one of shows that's most similar to Gossip Girl. Just look at the plot: Emily Kmetko's dreams of becoming an Olympic gymnast inch closer to reality when she receives a scholarship to The Rock training center in Colorado. But her natural abilities and lower economic status don't immediately make her any friends among the center's elite." Sounds familiar? Dan Humphrey all over again, this time in a female version.
The show focuses on other gymnasts as well, trying to make it to the London Olympics. They have been friends for years, and when Emily joins the team, others feel threatened.
Beverly Hills 90210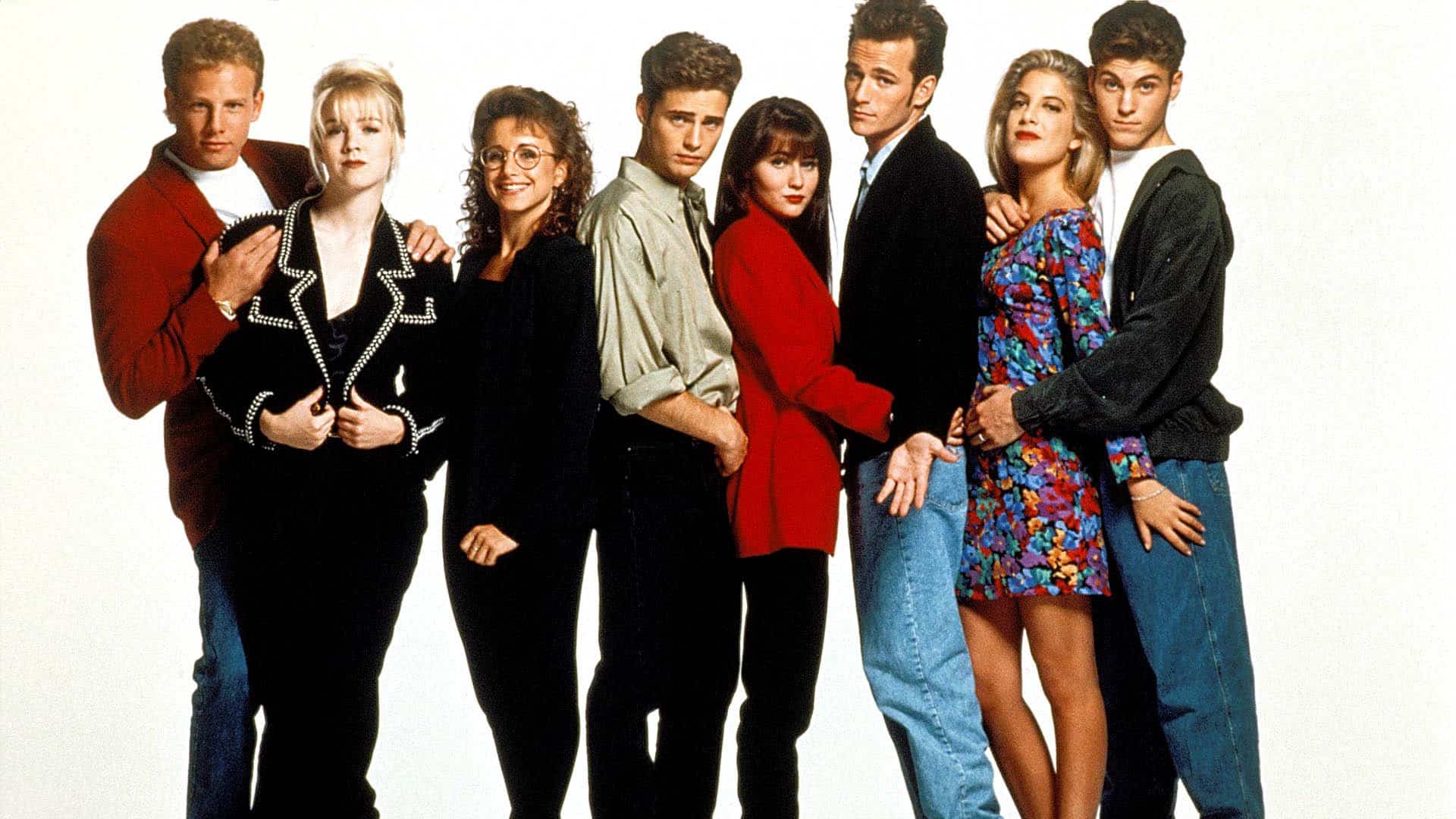 This is probably the original teenage show. Beverly Hills lasted for 10 seasons, and we saw Brandon Walsh, Donna Martin, Brenda Walsh, Kelly Taylor, Dylan, and others go from high school to college. The show started with a focus on Brandon and Brenda, who left the show eventually. The show deals with romantic entanglements and love triangles, but also touches on more serious topics every now and then.
Jersey Shore
Technically, Jersey Shore is not a TV show, but rather a reality TV show. However, Jersey Shore is the best among them. With lots of drama, Jersey Shore goes above and beyond outrageous capers and a group of young Americans. The show got some bad press because of their portrayal of Italian Americans, but you can't ignore this show.
Heroes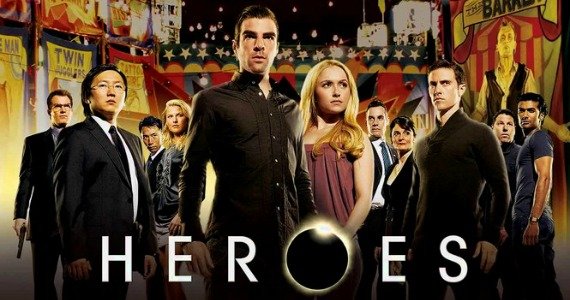 This show might be a little too sci-fi to consider it as a teenage show, but Heroes is pretty fascinating. When a bunch of people get superpowers out of nowhere, they band together for a great show. The topic of superpowers has been done before, but they were mostly comic book shows; Heroes, however, feels more like a teenage show.