Friends is one of the most successful and iconic TV shows of all times. The show spanned through two different periods. Friends started airing in the 90s, but it lasted deep into the 2000s. The first episode aired on September 22, 1994, while the final aired on May 6, 2004. And years after we said goodbye to our beloved friends and characters, we are still looking for shows like Friends. The plot of the show was fairly simple, three young men and three young women live in the same apartment complex, and they face life and love in New York. Teaching us many life lessons, Friends brought Chandler, Joey, Ross, Monica, Rachel, and Phoebe to our TV screen. The show launched the career of many actors, most notably Jennifer Aniston, who played Rachel. With that in mind, there are many similar shows like Friends that are worth your time. Let's check them out.
How I Met Your Mother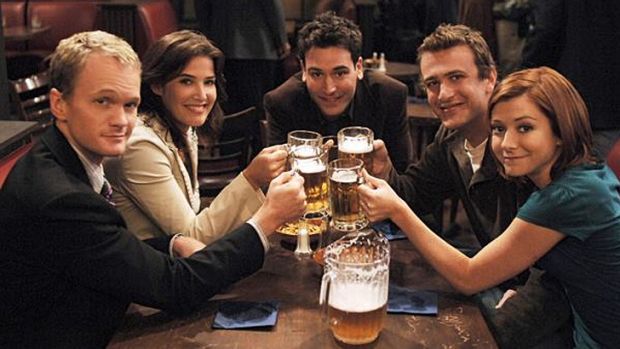 Many argued that HIMYM was basically a copy of Friends. And you won't be wrong if you go by that assumption. But after all, we are looking for shows like Friends. How I Met Your Mother five characters instead of six. If you count the mother who was never there until the last season, it is basically six characters. The story follows Ted's journey, from his first days in New York, his college years with his friend Marshall, his bachelor years in New York, the many relationships, and finally finding his one true love, the mother of his children. Without spoiling anything, HIMYM is a great show, with similar problems and challenges as Friends, but with more modern setting and camera.
Big Bang Theory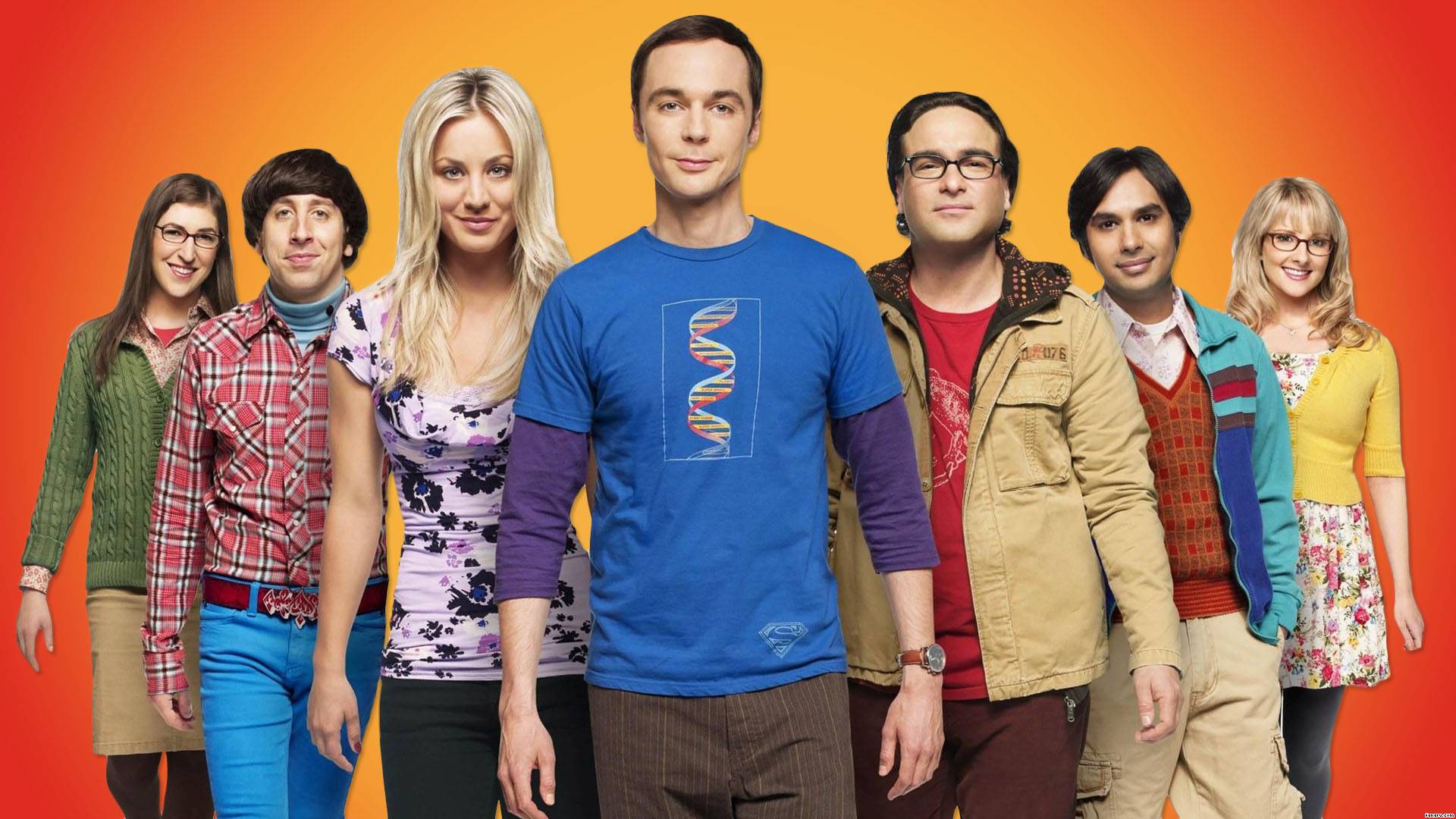 On first glance, Big Bang Theory has nothing to do with Friends. Unlike Friends, the characters are extremely smart and intelligent, and they want nothing to do with women. At least not in the beginning. The plot is about four male friends, all extremely smart scientists, hanging together. Two of them, Sheldon and Leonard live together, and the dynamics of the entire friendship changes when Penny, an attractive blonde moves in the apartment across the hall. Now in its 11th season, Big Bang Theory managed to surpass many popular shows like Two and a Half Men, How I met Your Mother, and of course, Friends in its longevity. And the best part is, the creators and producers are still finding ways to make it fun, entertaining, and mysterious. Tackling life lessons and situations is so easy in Big Bang Theory.
Joey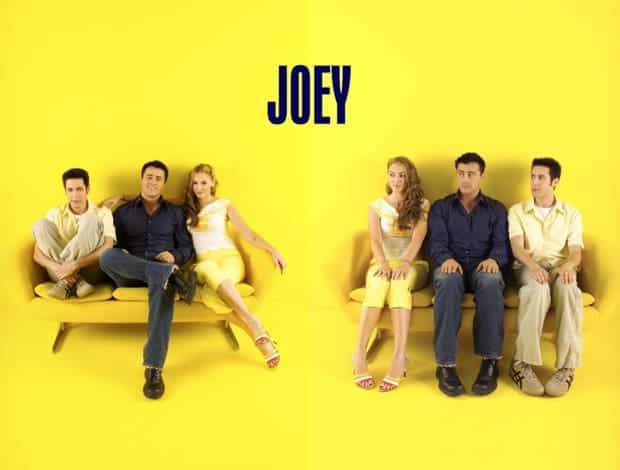 After Friends finished, Matt LeBlanc wanted more. He tried a solo show, which was basically a spin-off of Friends. The show was not as successful, as Joey was missing his friends. But it was still a good show that ran for two seasons. As the show continued, the episodes got better and better. If you are looking for some Friends humor, Joey is the perfect place to find it.
Cougar Town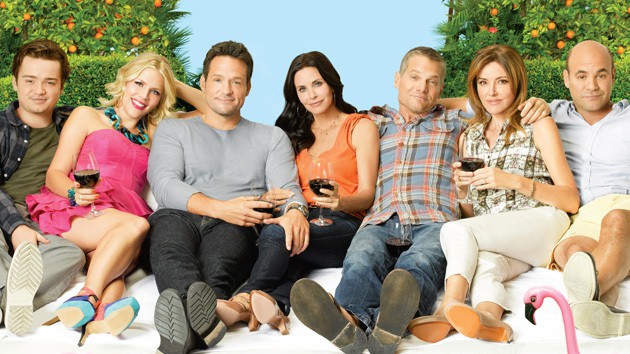 Matt LeBlanc was not the only Friends actor to try his own show. Courtney Cox tried that as well. And she was much more successful. It is worth noting that Cougar Town has nothing related to Friends, at least in storyline. But the setting is very similar, which is why Cougar Town is on the list of shows like Friends.
You can think of the show as Friends set 10 years in the future, in a more modern setting, and all of them living on the sunny Florida. Bonus points: they all became professional wine drinkers. During the show's six seasons run, Matthew Perry, Jennifer Aniston, and Lisa Kudrow guest-starred. So, there are more familiar faces and characters you will love.
Seinfeld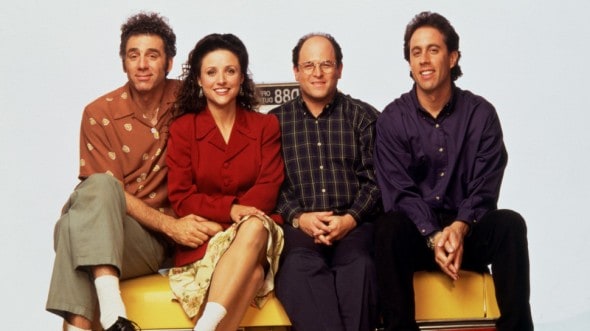 Some will say that Friends is basically more successful and with different type of humor Seinfeld. And you might be right. Seinfeld was the predecessor of Friends and similar sitcom shows. It was Seinfeld that popularized the sitcom genre to today's ranks.
And similar as Friends, the show is set in New York, and they deal with the absurdities of everyday life in the City. The difference is there are four single friends, not six. Jerry Seinfeld is the comic hero, Cosmo Kramer is the eccentric neighbor and the one with the most unique humor, while Elaine Benes is the lady of the show. George Constanza is the odd-man.
If you have never watched an episode of Seinfeld, you have no idea what you have missed. Go check it out, and do not pay attention whether it was the predecessor of Friends or not.
New Girl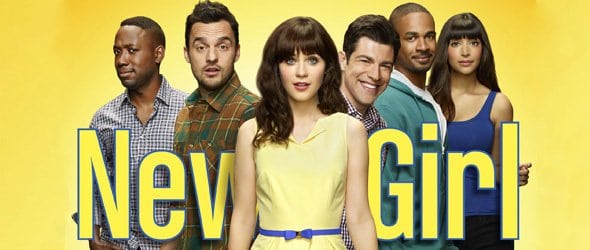 Creator of New Girl, Elizabeth Meriwether wanted to try something different. While there are great female characters in Friends, it is a fact that the male characters move the story along. And in many of the shows like Friends, the male character is the dominant character. New Girl, on the other hand, puts the emphasis on Jess, a nerdy female character played perfectly by Zooey Deschanel. After a bad breakout, she finds an apartment to move in on Craigslist. There, she finds three unique roommates, and soon after a fifth one moves in. People move in and out of the apartment and the show, but Jess is one constant.
The story never gets boring, as Jess, Nick, Cece, Winston, and Schmidt maneuver through single life, relationships, work, married life, and so on. The show was recently renewed for a seventh, and final season. So, this might be the time to catch up, and prepare for the next season.
Frasier
The show started a year before Friends, and ended in the same year. That means Frasier lasted for one more season than Friends. The show follows the story of Doctor Frasier Crane, who is a successful therapist from Boston moving in to Seattle. He wants a new and fresh start on life, and he gets it.
He gets his own radio talk show, and during his time behind the microphone, Frasier shares his wit and wisdom to others. However, at times, he struggles with his own problems, and that reflects his behavior behind the mic.
Cheers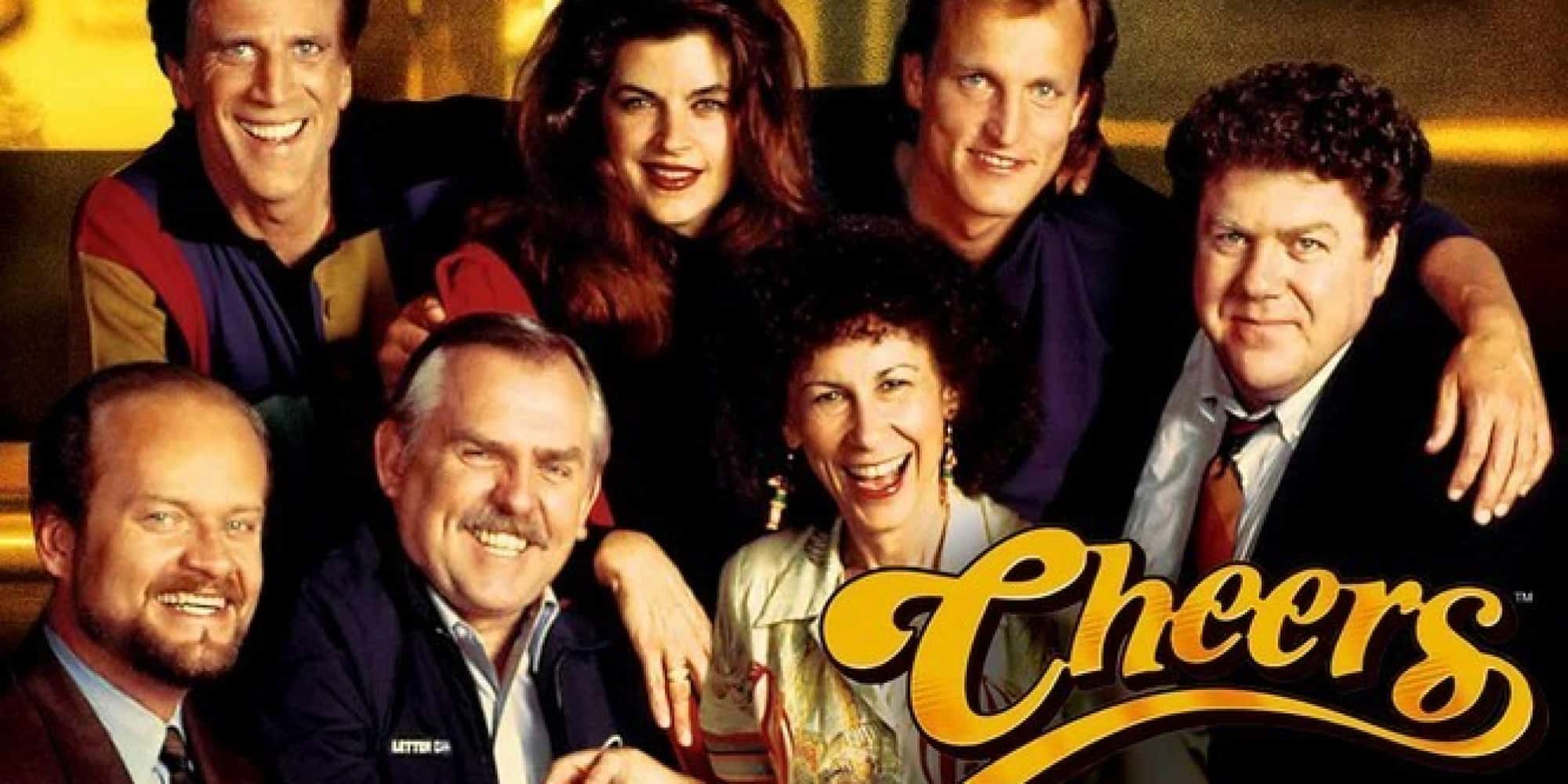 Back in the 80s, there was a show called Cheers. You can say it is a de facto predecessor of Friends. For a group of friends by accident, the bar called Cheers was a place where everybody knew everybody. A band of misfits in the 80s, people visiting the bar formed a family like no other. When it comes to good comedy, Cheers is a proof that humor lasts forever. You can watch all of the 11 seasons of Cheers on Netflix, and you will be surprised to find there is no bad season. One can even say there is no bad episode. Take that for perfect and creative writing.
Scrubs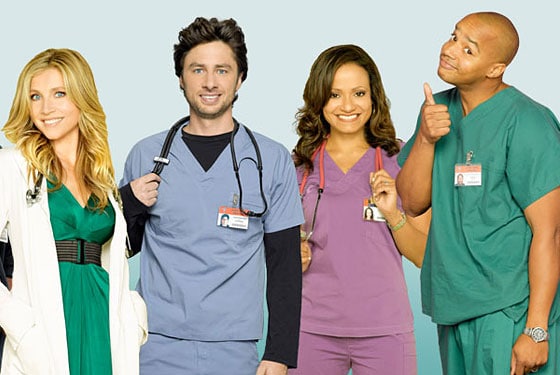 Think of Scrubs as Friends set in a hospital. The show follows the journey of medical students that arrive to learn the craft at the Sacred Heart Hospital. This is where chaos happens, as you see students finding romance with their instructors, romance between each other, and much more. But apart from the romance part, the show also features some quality humor, as well as great friendship relationships. All in all, Scrubs is a great show if you like some out of the ordinary humor, as well as important life lessons.
That 70s Show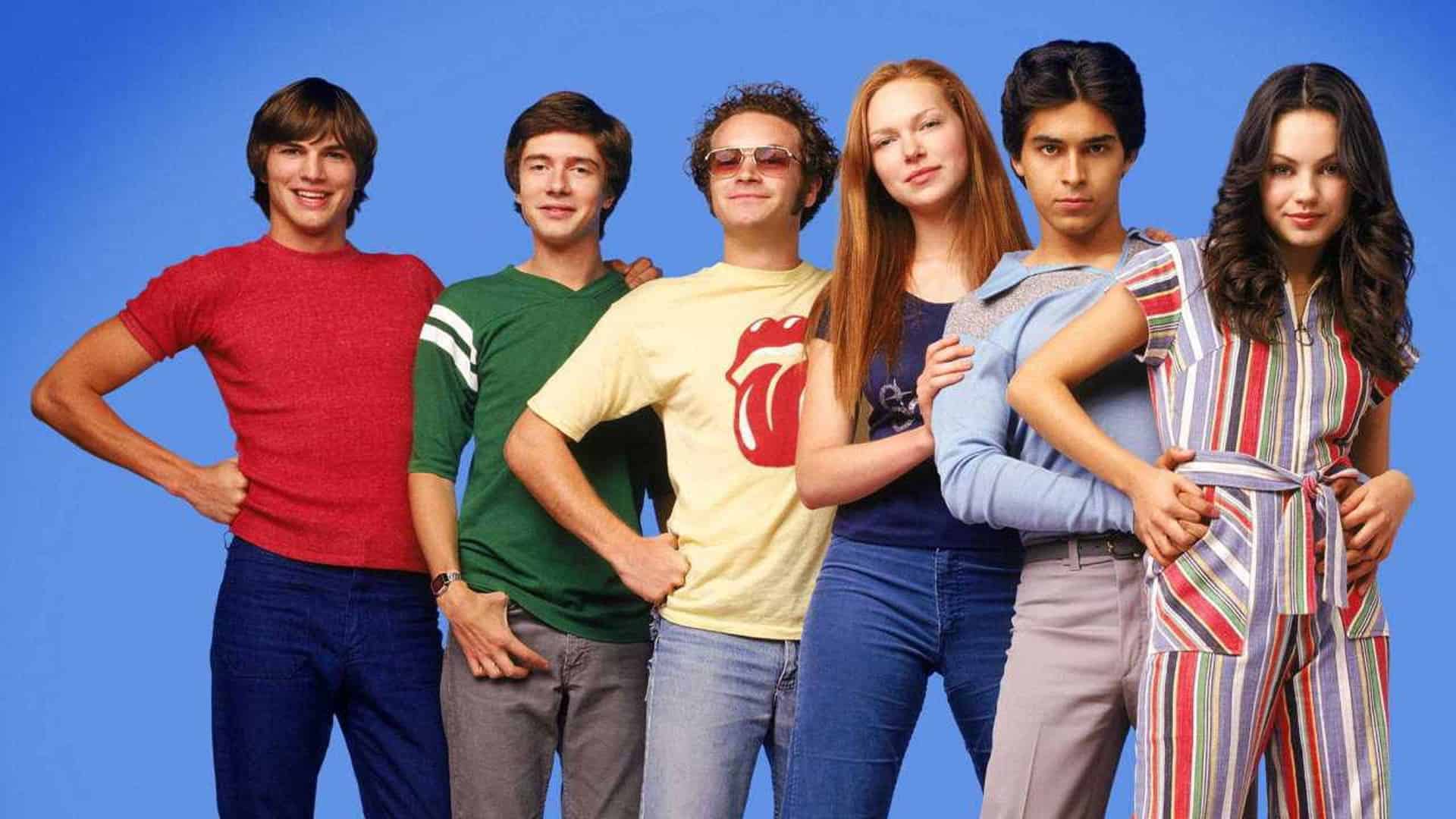 The best way to describe the show is a long flashback sequence of Friends. The show started airing few years after friends, and finished four years after friends. It lasted just eight seasons, two less than Friends, but it was a comic relief for the ages.
For those of you that love the flashback moment of Monica, Ross, Chandler, and Rachel's teen years, That 70s Show will feel like a complete flashback to their teen years. Eric and his friends are a bunch of teens stuck in a small town. But you find out that the troubles of everyday life are same, no matter if you live in New York City, or in a small town. They get into crazy amount of trouble, and the show excels at surprising you with unexpected punches straight to your emotions. And while it is the ultimate hangout show, That 70s Show is still a place to learn.