We're all aware that cats are some of the sweetest pets in the world, but this stray feline is extra clingy! This cat hugs everyone he meets and no one in the history of his caresses has resisted to cuddle back.
Zorro The Cat Hugs Everyone He Meets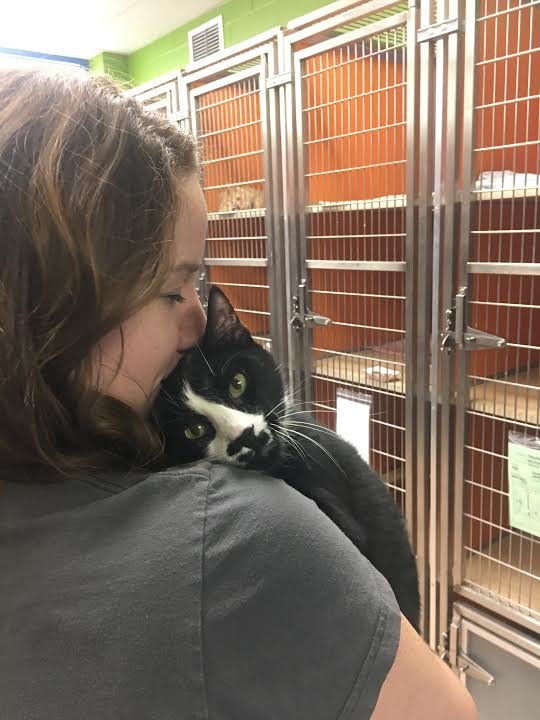 No one can argue with this but Zorro, a 3-year-old cat, is the sweetest kitty ever. Whenever anyone picks him up, he rewards them with a soothing nuzzle on the neck and opens his arms wide open for an immense embrace.
"You can just pick him up, and he will wrap his arms around you like a baby orangutan and just hang on," said Kristen Nau, a veterinarian at the Pennsylvania SPCA, the rescue shelter that currently has Zorro under their care.
"He'll rest his head on your shoulder, too, just like a little child does."
How Zorro Came to the Shelter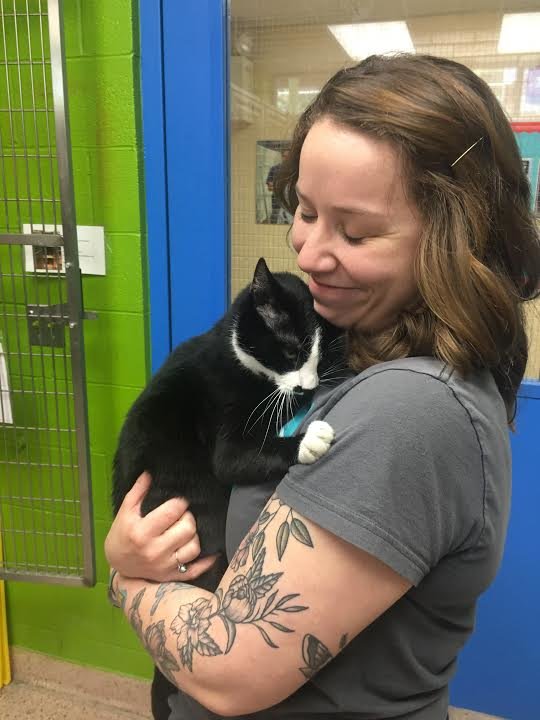 The cuddly feline came to the shelter in January for a chance at a better life.
"He was being fed by a Good Samaritan for some period of time, and he was so friendly that she was trying to find him a permanent home," PSPCA Public Relations Director Gillian Kocher said.
"Unfortunately, she couldn't find anyone who was interested in adopting him, and instead decided the best course of action was to bring him to us to find a home."
During Zorro's first days at the shelter, they have no idea that he is fond of cuddling people and that he was affectionate. They even mentioned that he "didn't tolerate a lot of handling," according to Kotcher.
Our Cuddle Bud Got Sick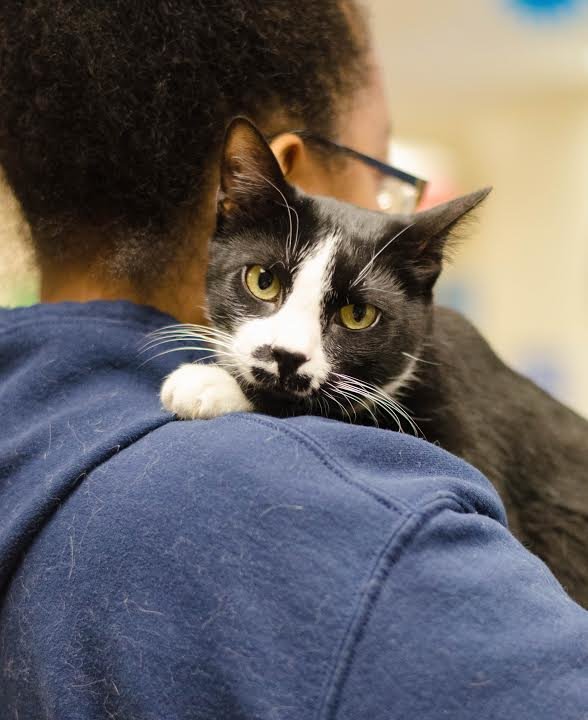 After a short while, staff noticed that the cat needed medical attention. He was urinating too often and sometimes there was blood in his litter box. The veterinary team diagnosed him with having bladder stones — the reason why the feline refrained from being handled due to discomfort.
Favorably, the medical team successfully removed Zorro's stones through surgery. He needed to undergo a special diet after the operation, said Nau.
Discovering His Lovable Side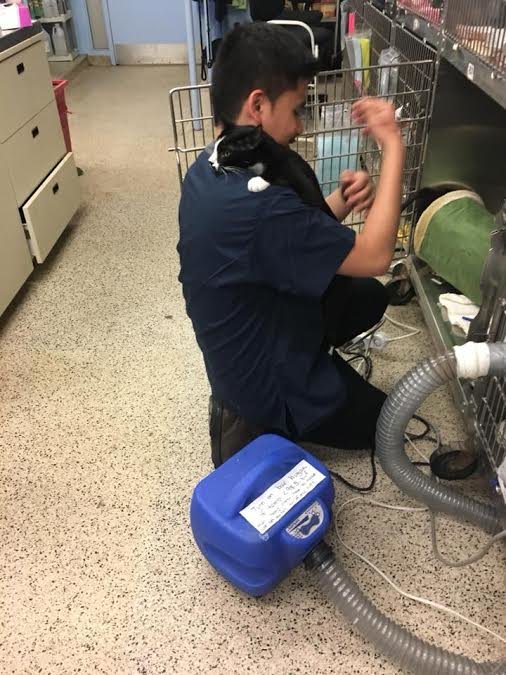 During his recovery period, the vet team started to discover that Zorro was no ordinary stray cat.
"Whenever the [veterinary] techs would take him out to clean [his kennel], or for the vets to check him out, he would sort of give them hugs, and didn't really want to let go," Kocher stated.
"He would do it to everyone. He certainly doesn't discriminate with his hugs."
Simply Irresistible!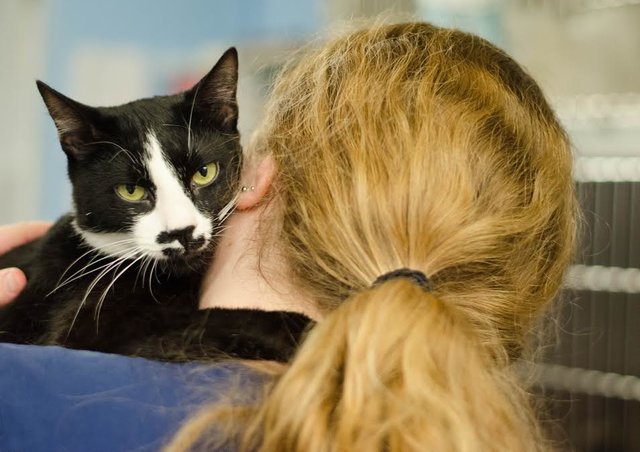 Who wouldn't fall in love with a kitty who attaches himself to your body and soothes your cells? Nau herself likes holding Zorro while working on the computer.
"He'll just wrap his arms around me the entire time," she said.
"I was holding him last night, and he was actually giving me kisses all over my face."
"It's funny because when you first go into his cage, he acts like he doesn't want to be caught or held," the happy vet added.
"The second he's in your arms, he just wraps around you."
If you're not yet convinced of how clingy Zorro is, watch this!