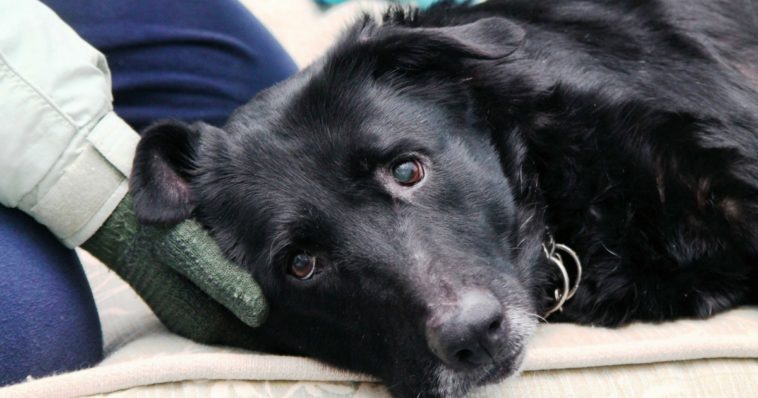 Senior dogs need extra care
Doug and Grace Jones were blessed to have Daisy in their lives since she was a puppy.
After a few years of glorious health, Daisy started to have ageing signs were her vigour deteriorated. Hence, it eventually led to her being unable to eat.
Later on, vets diagnose Daisy with megaesophagus, a condition that makes dogs have the difficulty of eating and drinking.
In order to save their life-long best friend, Doug and his son Brian squeezed all their creative juices to come up with a solution. That's how they devised the sweetest invention ever… a high chair suitable for a senior pooch.
What would Daisy think about it though? Will she find comfort or the other way around?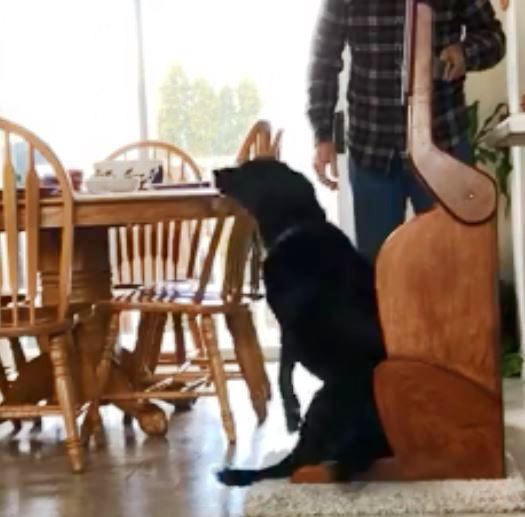 A great invention
At first, Daisy checked out the unusual contraption with curiosity.
It took a little while to train her use the chair she doesn't usually do. But it's all worth it. Soon, eating and drinking time became Daisy's favourite activities where sitting in her high chair gave her great delight and excitement.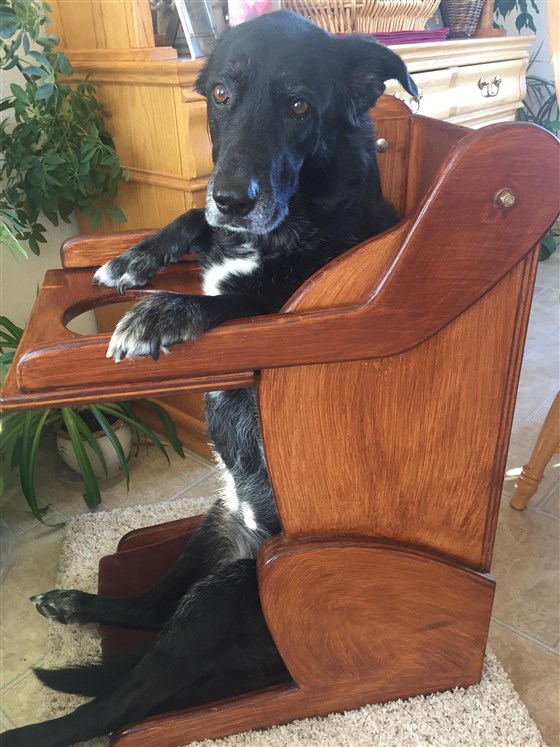 After moments, Daisy learned how to pull the tray down herself and wait for dinner to be served.
The family is so blessed to have Daisy, but the loving senior dog is blessed to have them too. They made her a high chair for her with love and proper care.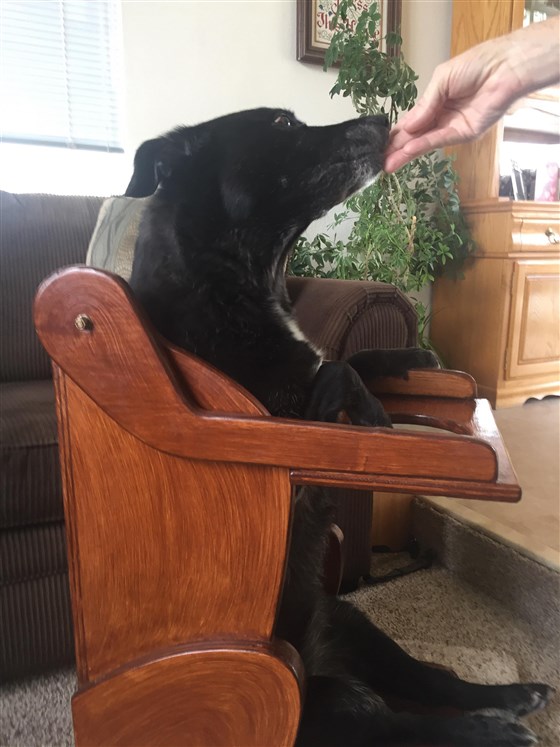 In fact, it made the family laugh how the pet reacted to her new and personally-made chair.
"Surprised she got in the chair by herself, but even more so that she pulled down the tray and was ready to eat."
Watch how skillfully she does the mealtime:
Six months since her diagnosis and Daisy is doing very well. Never thought we would reach this point. She has had only one bout of AP when her antibodies reached normal levels the vet weaned her off medications and she had a relapse. She is so cooperative. I am grateful for the support and information I have gotten from this site. Thanks to all of you.

Gepostet von Grace Jones am Dienstag, 20. Februar 2018
This is how she does the trick according to Jane:
"She just stands up with her front paws on the log or rock and her back feet on the ground," Jones said. "We just try to work around her disability."
Since Daisy is back to her proper eating attitude, he's now getting plenty of nutrition. The loving dog is back in her old self. In fact, she's even hitting the beach and going kayaking!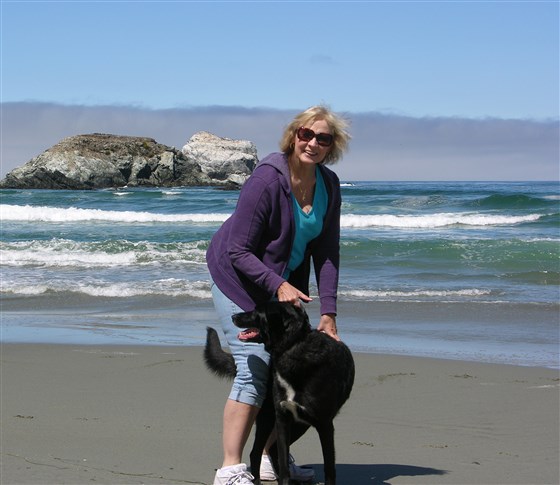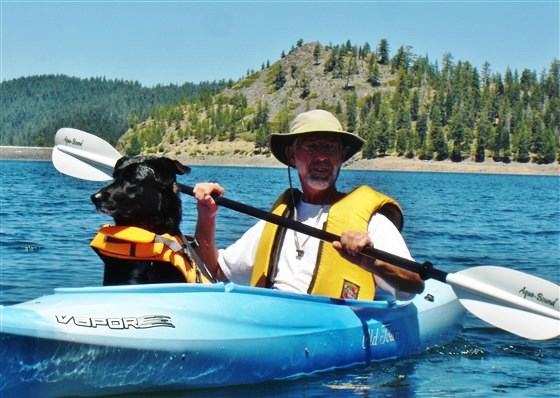 Jane even found both comfort and great advice from an online Facebook group for dogs who share Daisy's condition. She and her husband recommend the community for others facing similar diagnoses.
They didn't go through with the changes that megaesophagus requires in an instant, but it's worth the research and effort. Jane said:
"We have been able to manage the illness and still enjoy having Daisy with us. We love her very much."