Many people will tell you that the beach is their sanctuary. There are few things in life that are more calming, pleasing, and comforting as listening to the sea. The legend says that if you find a seashell from the sea, and put it at your ear, you will hear the sea.
But apart from the legend, let's move to something more practical and functional. And that is seashell decorations for your home. You want to bring the beach and sea at your home? Well, there are many decorations that you can make on your own.
Collect seashells every time you go to the beach. Come back home, and then get your hands on some of the projects I have for you. That way, you will always have a piece of that calming beach feeling in your home.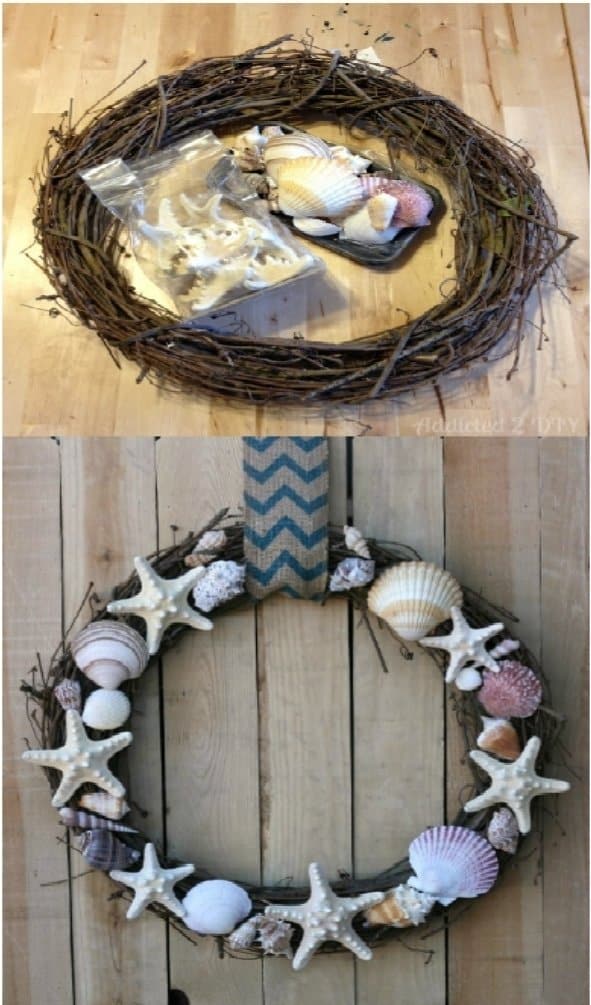 We start off with a simple item. A wreath is something most of us have at home. And the wreath is versatile and always changing. You have one design for the fall, one for spring, and a summer one. Sometimes we even make theme wreaths, like a Halloween one. But since it is summer, it is only logical that we go with a beach inspired wreath.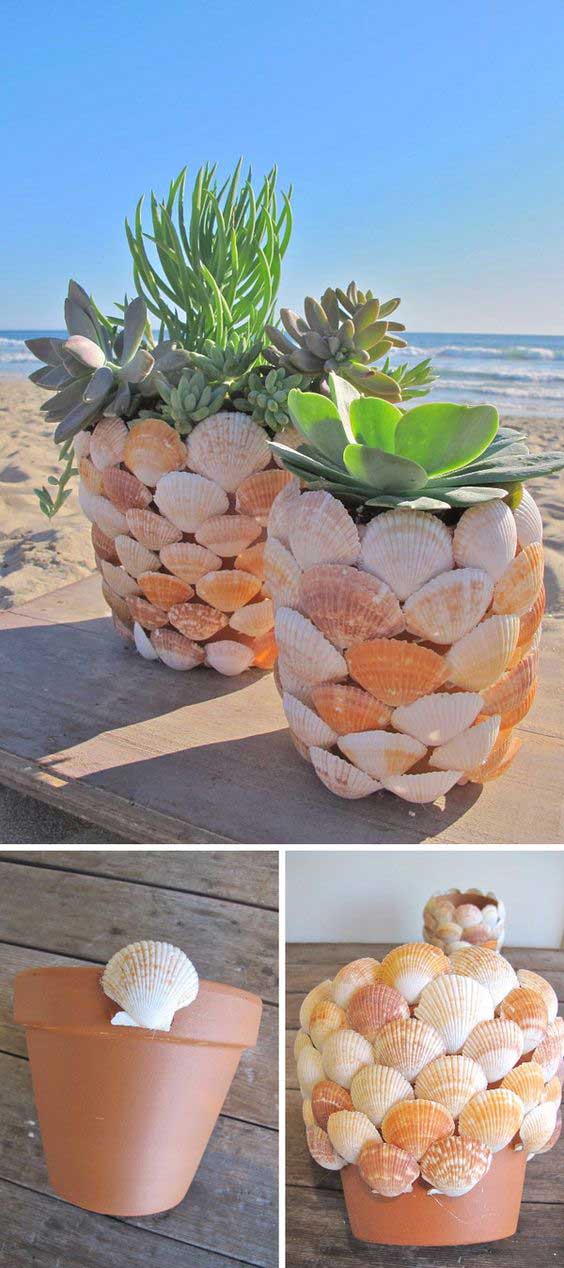 This is arguably one of the best items you can make from seashells. The downside is you will need a lot of seashells. But once you get your hands on them, you can craft some beautiful planters that will make your home look like a beach. Or at least like your home is close to the beach.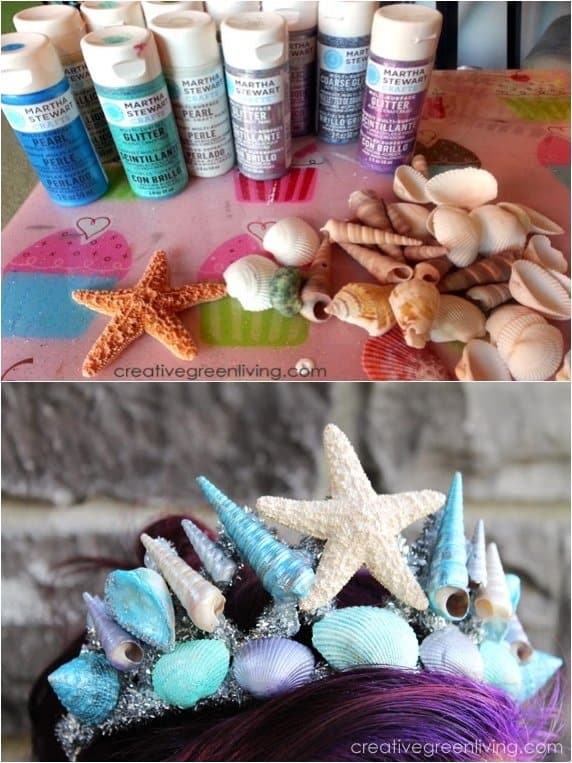 You just cannot escape the tiara. After all, many girls want to be princesses, mermaids, and queens. Well, for a mermaid tiara, all you need is some seashells. The more colorful, the better. You can paint them in any color you like, but stick to the classic white, blue, and violet mermaid colors.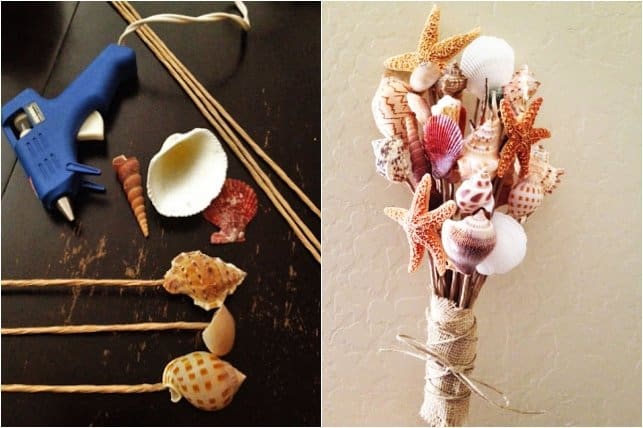 This is something you can make for yourself, and as a gift as well. Tell me a woman that doesn't want flowers and bouquets? You know one? I certainly do not. And let me tell you, women appreciate creativity. This is your chance to show that you are more than a standard type of guy. Think outside of the box, and you will definitely amaze your woman.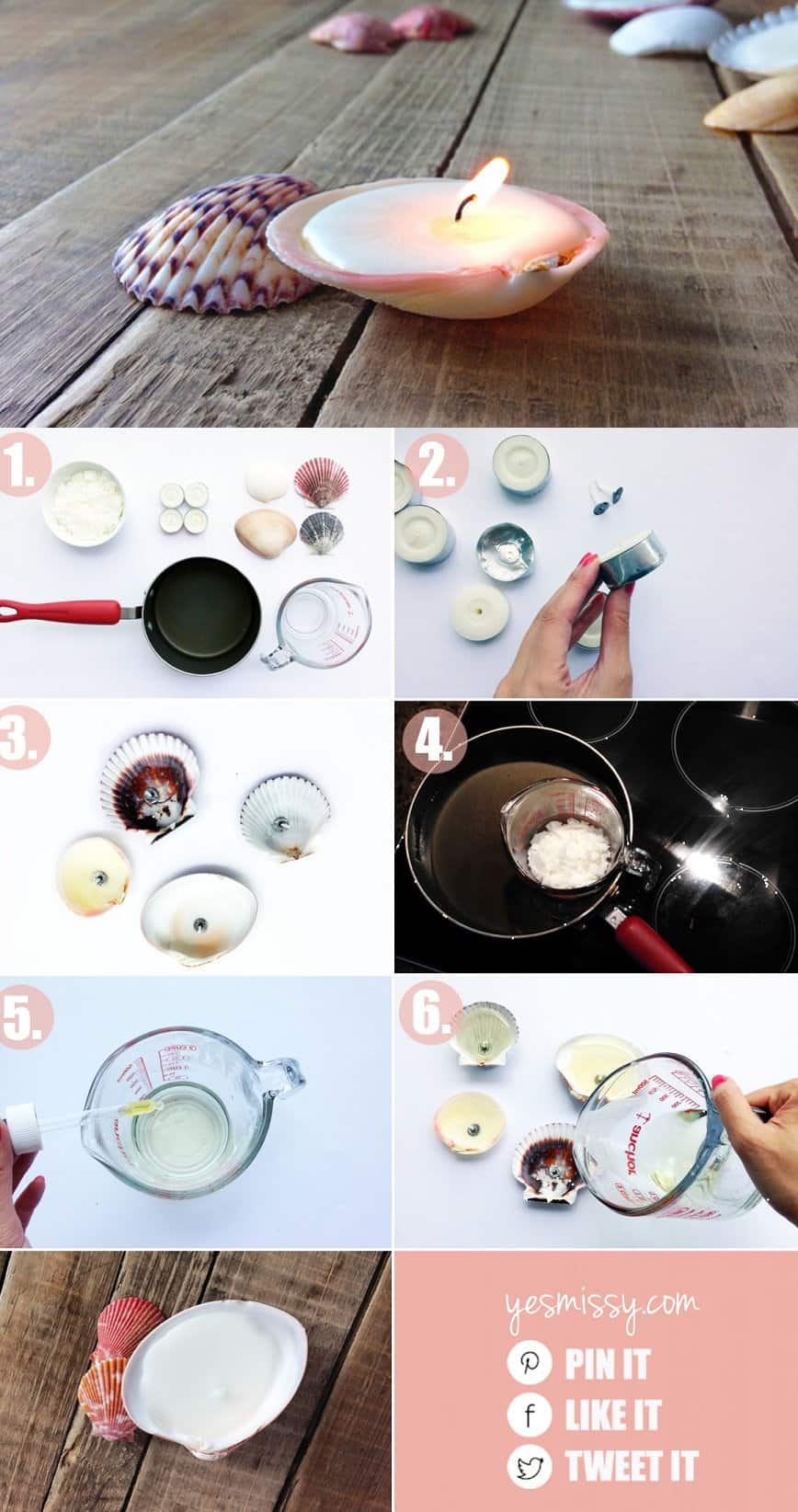 Sometimes, even the simplest item can do wonders. That is the case here. These small and simple candles can transform your home. Give your home the spa makeover, and you will feel even more relaxed. You can limit yourself to the bedroom or bathroom.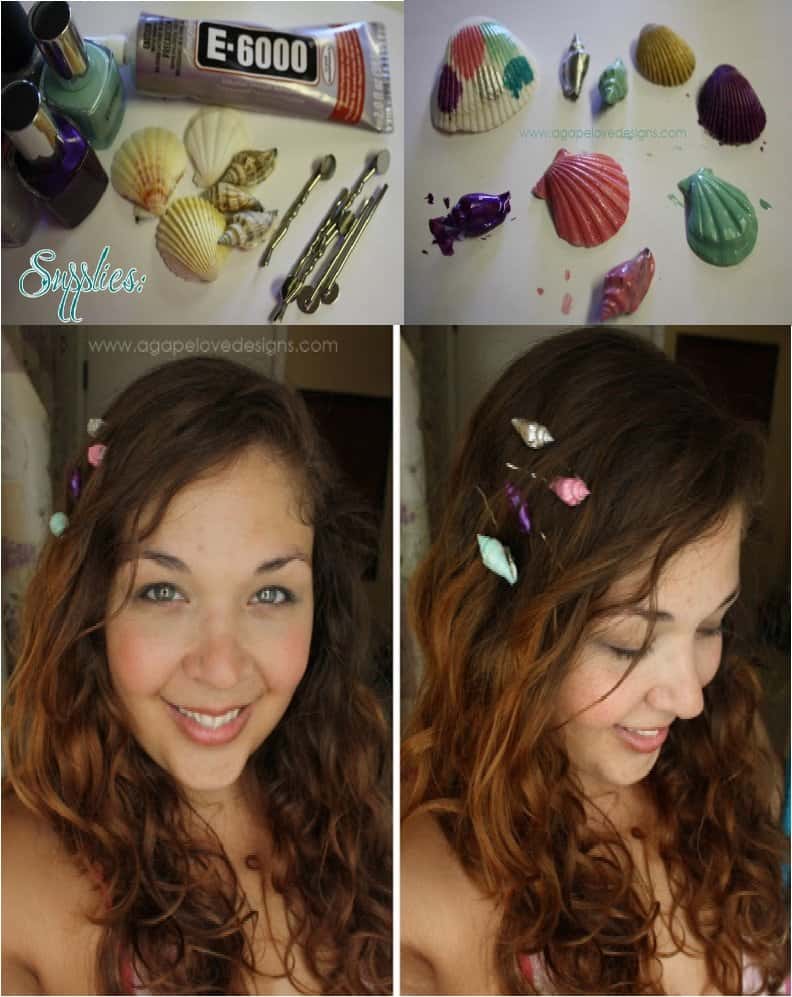 We had a mermaid tiara before, but what is something else mermaids have in common? Well, the answer is a lot of seashells in their hair. If tiara is not something you like, go for the simple accessories. A seashell here and there will do wonders for your look.
Again, this is an item that will serve as the perfect gift. You know how people expect you to bring back gifts from your holiday? Well, make them a beach bottle, and they will be impressed. Not many things say I appreciate you as a friend than a DIY gift.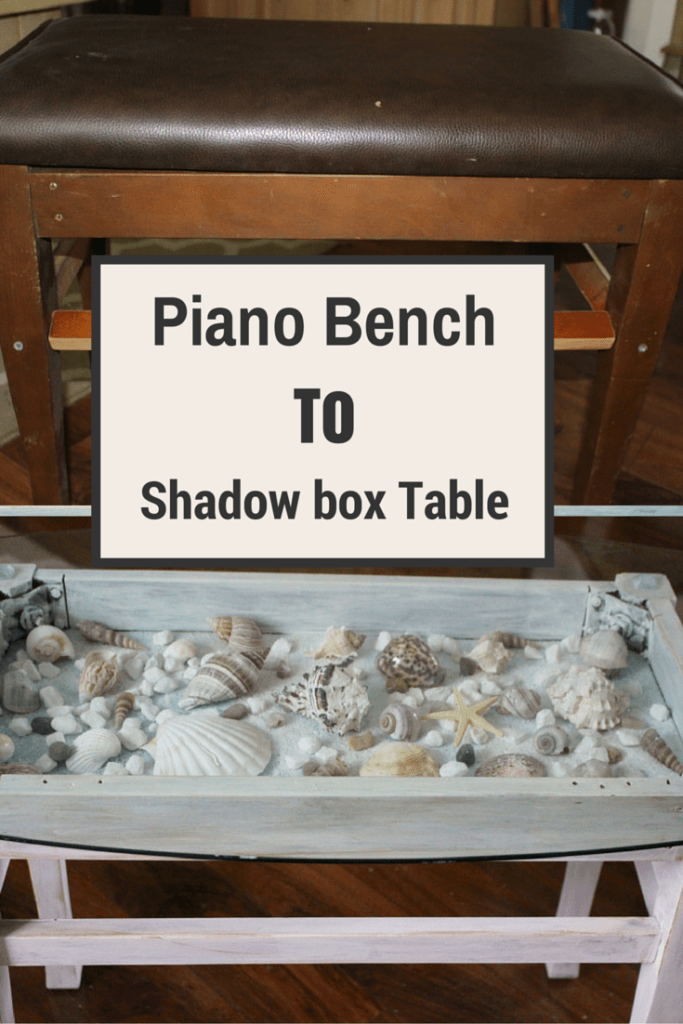 Take a wild guess, and tell me how much you think a table like this sells in furniture stores? Or in any brick and mortar store? If you think the price is low, you are dead wrong. Items like this one can cost a fortune in a store. The good news is you can make one on your own. Transform your home to a luxurious beach theme with just a single item.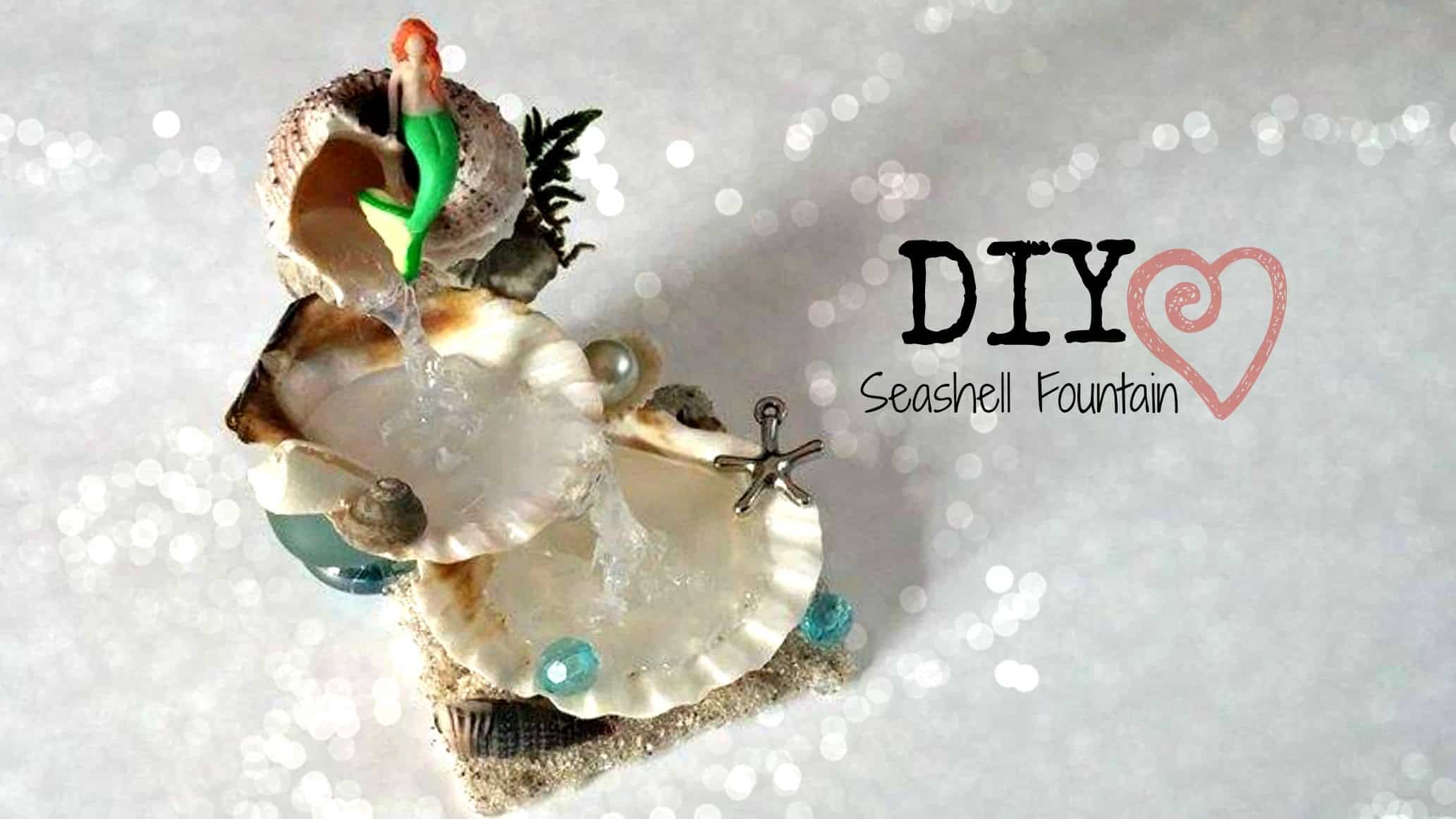 There was a time, some 10 to 15 years ago when fountains were a big thing. Back then, fountains were the IT decoration for your home. Since then, fountains have fallen in popularity. But that doesn't mean you still cannot have one. Fountains, or water flow if you like, will always be a good idea. And it all comes down to feng shui principles. According to the philosophy, fountains add a peace of mind feeling to your home.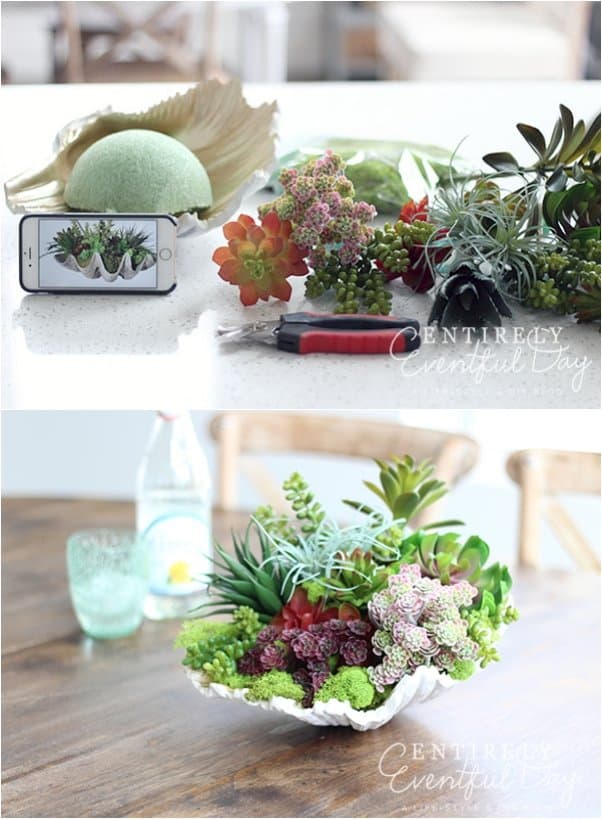 We had a beach in a bottle, now we have a garden in a seashell. The principle is the same. You get a unique decoration item that you can keep at home, or give it as a gift to someone special. And if you think it is hard to make it, think again. Best part, you can always change the flowers inside for a fresh new look.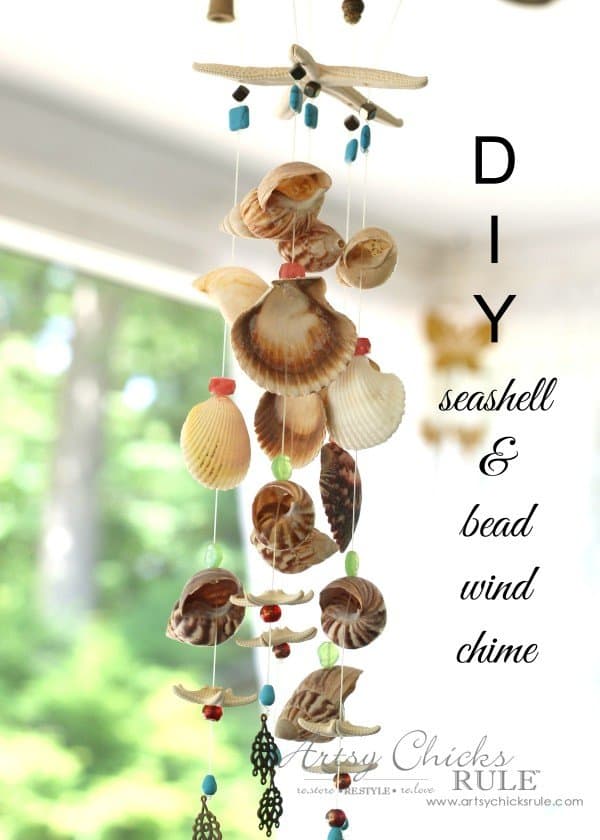 Think of chimes as wreaths. They are an item we all need in our home. And it is an item we change depending on the season. For the summer season, you know you have to go with some seashells. And I must be honest, I think you can go the seashells way every season. They are that good.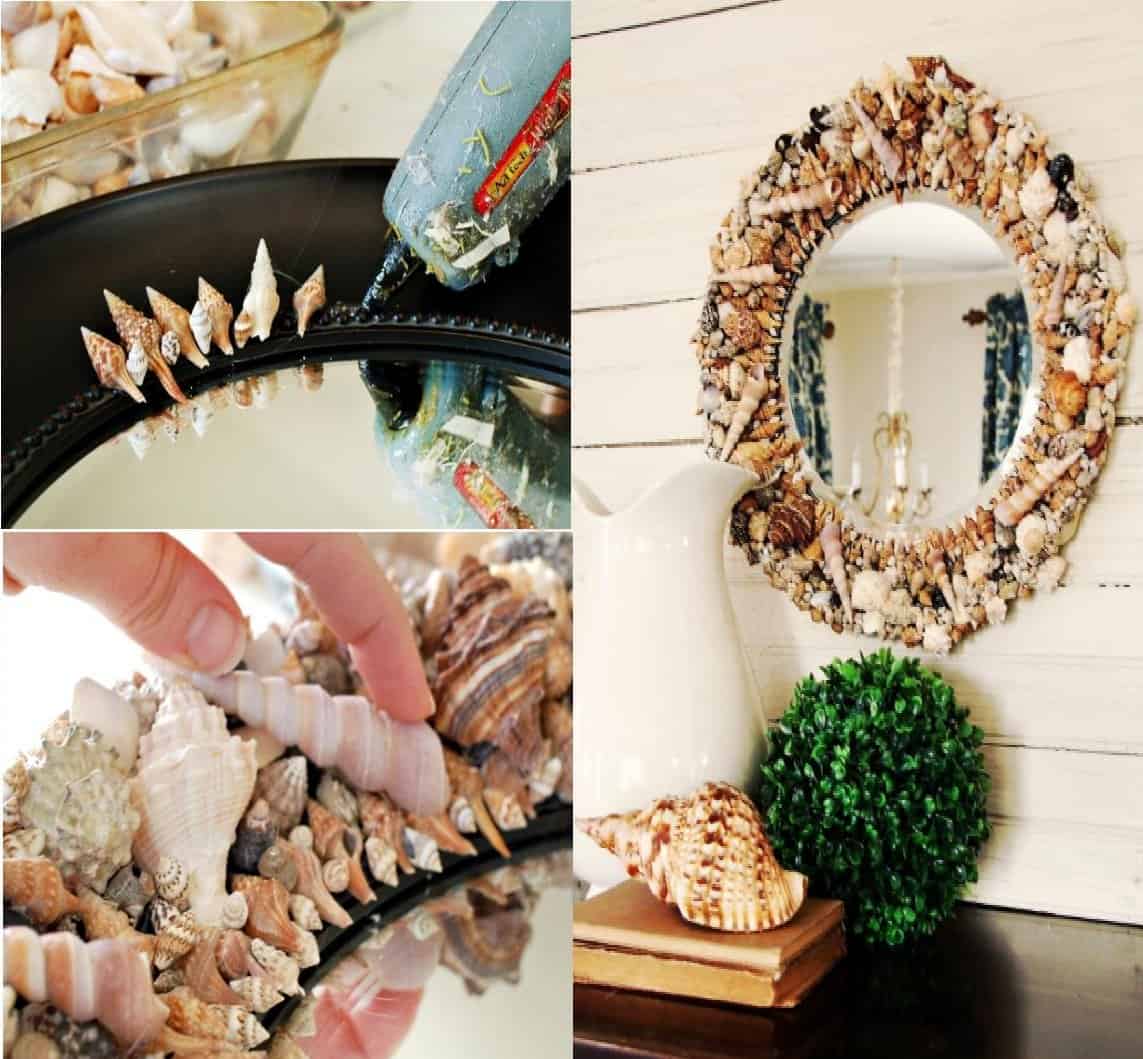 Some people are overly eccentric and eclectic, at least when it comes to home and interior decoration. I must say, this mirror frame looks a bit too much for my taste. But I understand there are people out there that would love it.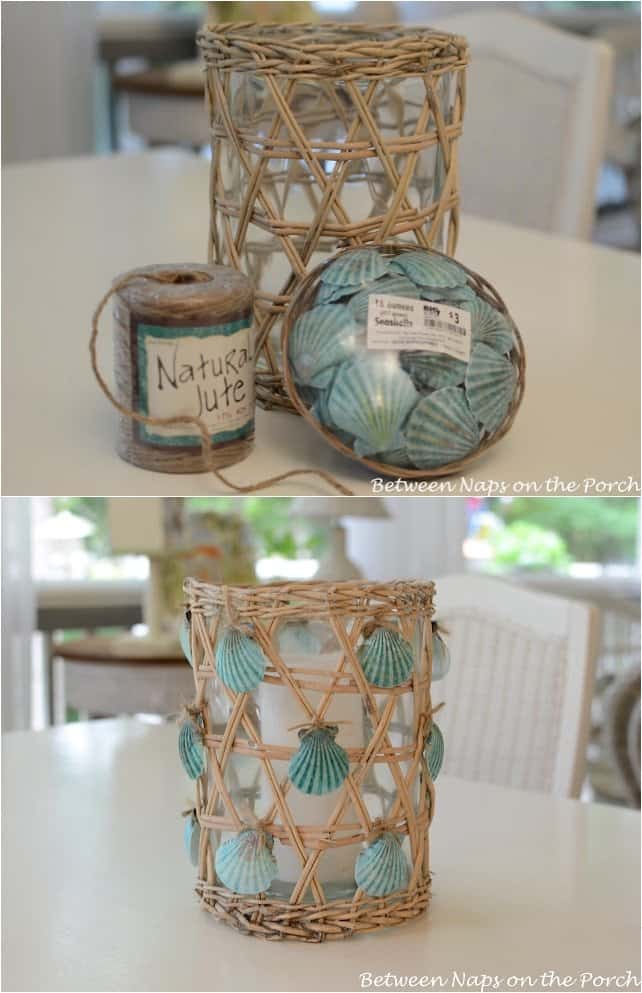 We had some candles, and now we have a candle holder. Think of the candle holder as the next level seashell candle. They add that much more comfort and unique feeling to your home.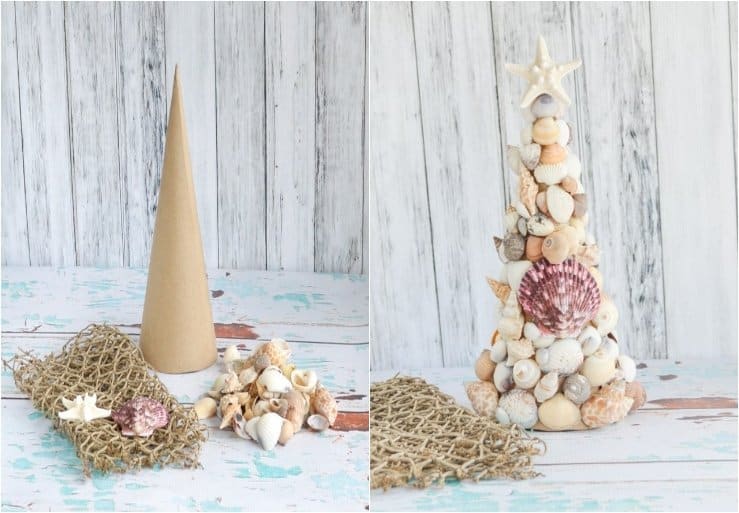 The topiary has been used in many different European cultures. It dates back to the Ancient Roman gardens. And while the standard topiary is a garden item made from bushes and trees, who says you cannot have a seashell topiary?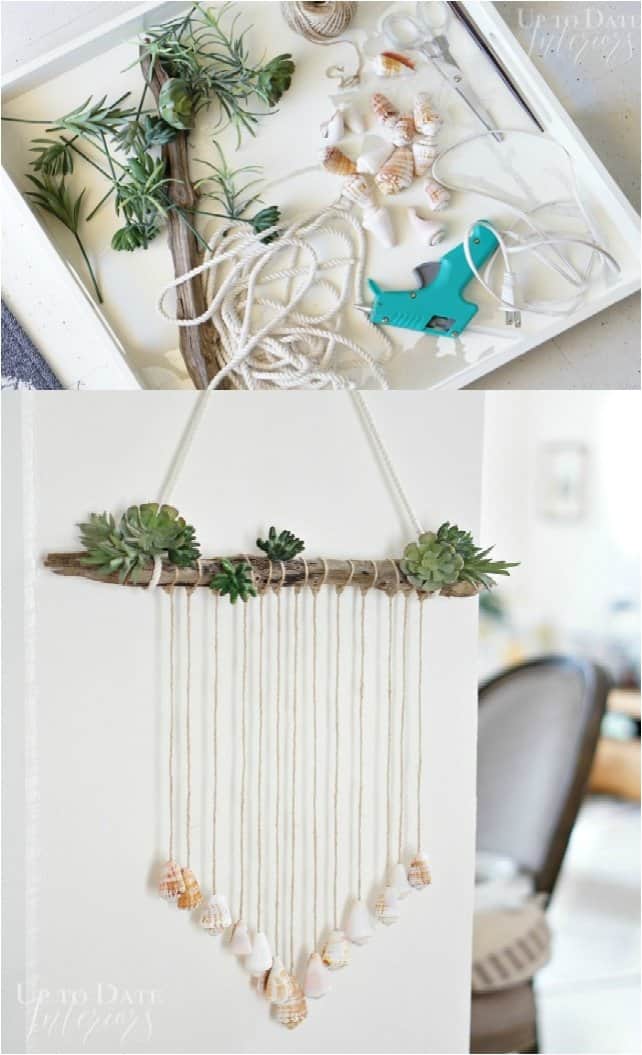 You can easily create a masterpiece of art with seashells. This two examples are the perfect proof. Introduce a little sea art in your home. It is very easy, and practical in the same time.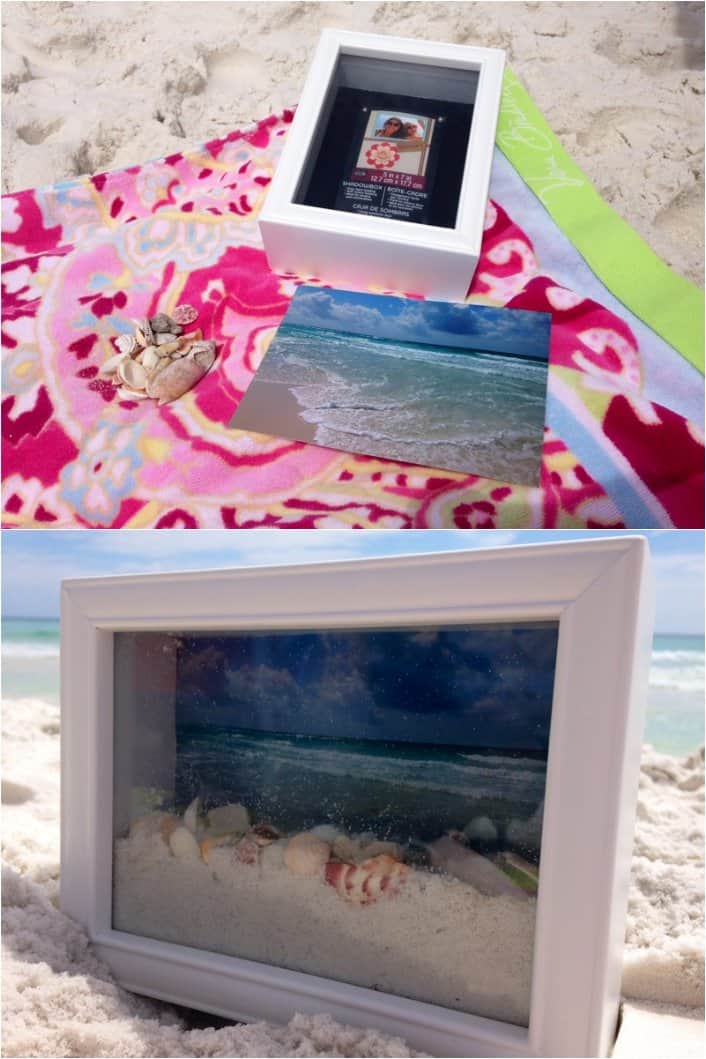 We had a table with a sea shadow, and now we have a box with an ocean view. Get this, and you will feel like you are at the sea during the entire year. Anytime you feel down, just gaze at the shadow box. I guarantee you will feel better in a matter of minutes. There is nothing as calming as the ocean and the sea.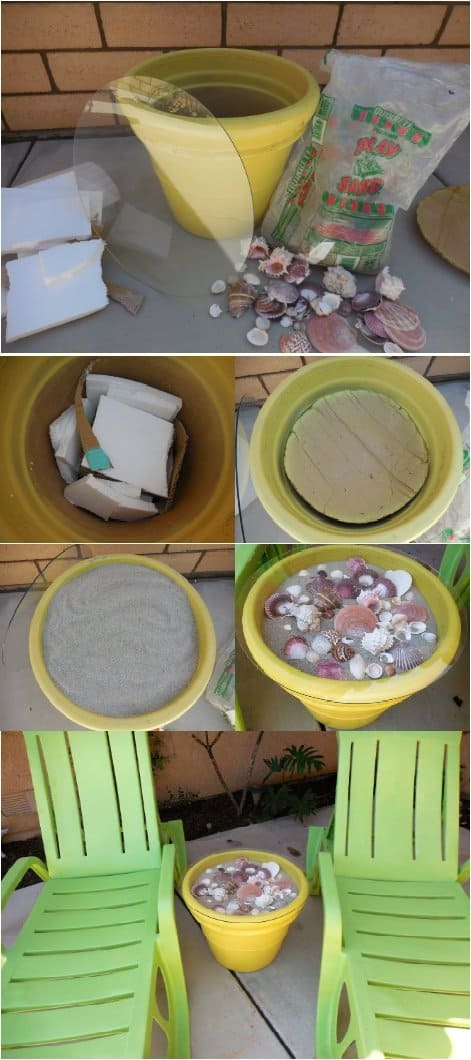 We started off with a simple item, and we finish off with a simple item. After all, I want to give you ideas anyone of you can make. And I am a big fan of small and subtle decorative items. Speaking of this pot, you can place it in your garden, and dream you are on the beach.
That would be all. I hope you found some useful ideas. And remember, do not throw away those seashells. As always, feel free to share your ideas with the rest of us.