I've written previously on wooden pallets. And I will write again for sure. The reason is simple. When it comes to DIY projects, wooden pallets are one of the most versatile items you can use.
Think of wooden pallets as an affordable way to add new and shiny looking furniture in your home. With just several pallets, and few hours of handy work, you can completely change the scenery of your home. And it won't completely dry out your wallet.
With that in mind, let's look at some of the ideas I have for your next DIY project.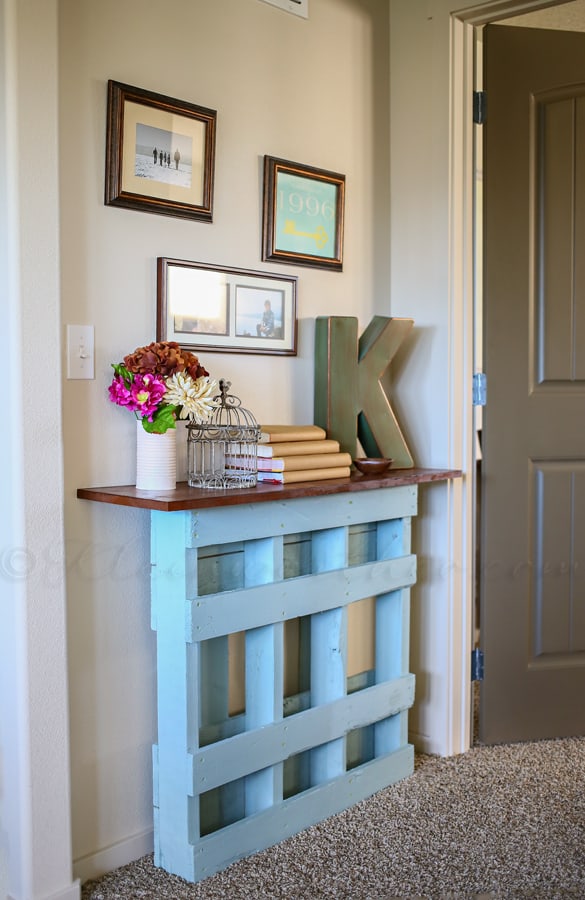 As I mentioned at the beginning, pallets are easy and simple way to add decor. And is there an easier way than just placing the pallet vertically, and adding a top on it?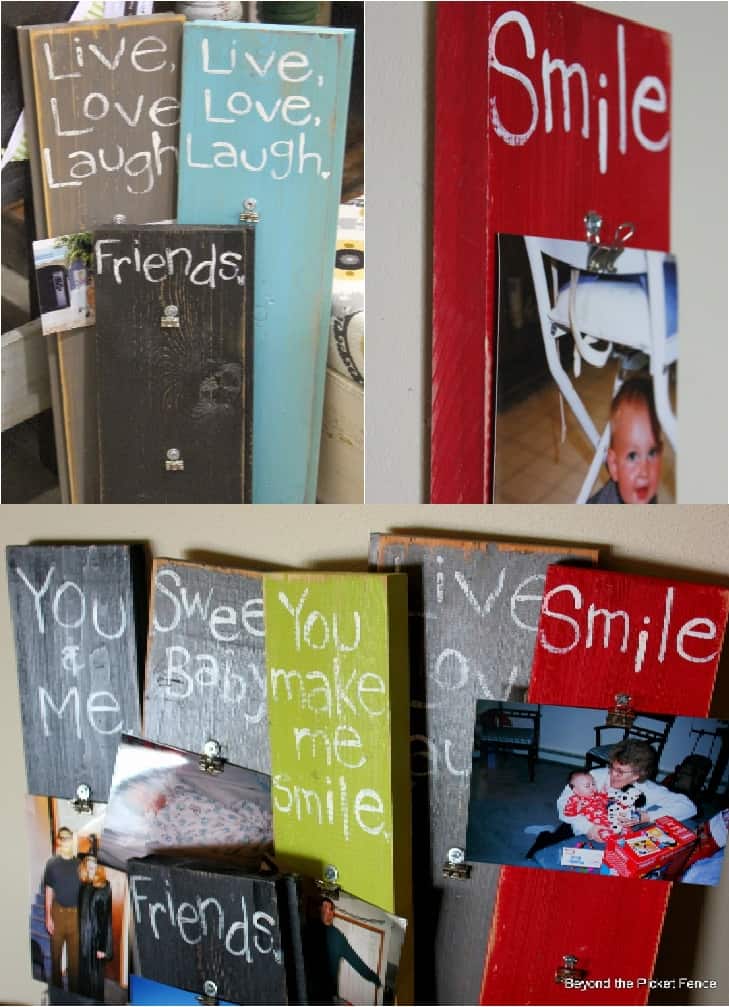 Pallets are a by-product of wood. And as such, they are great when you want to add some wooden furniture in your home. You can make basically everything from them. From the smallest things, like these picture frames, to some big furniture elements. But if you are not sure in your handcraft skills, start with something small.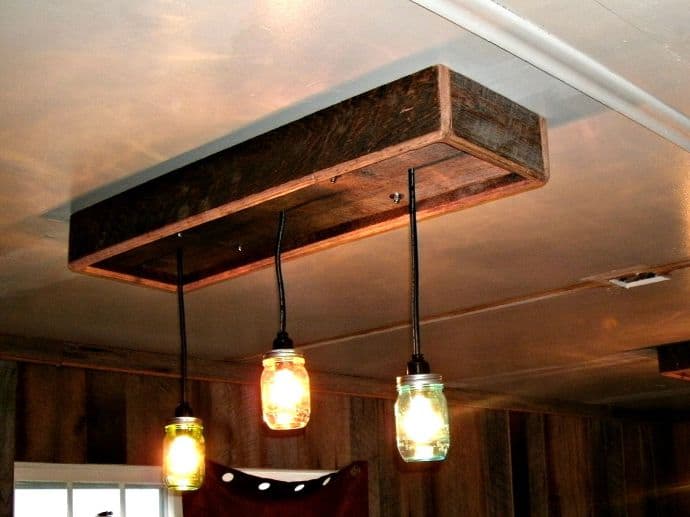 The good thing about this chandelier is that it combines two styles. You get the rustic feeling out of the wood. But you also get a touch of that industrial style that is also trending lately. And the best part is you can fit this chandelier in any setting. Be it a modern or contemporary home, or a more rustic one, the chandelier will fit seamlessly.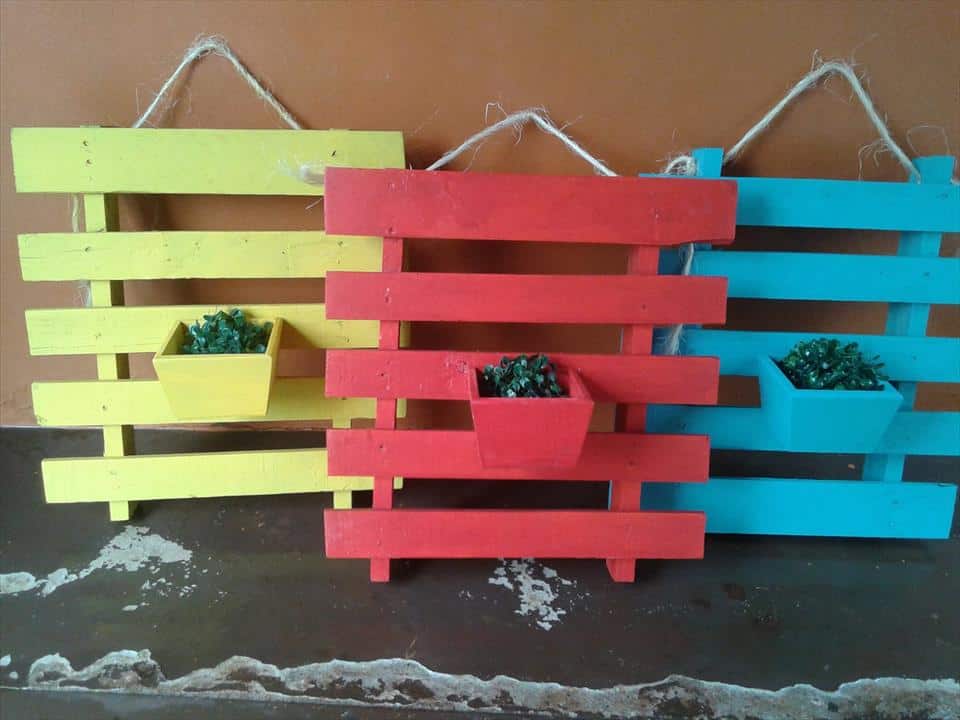 One of the best characteristics of wooden pallets is that they can be painted. Yes, it might sounds simple, but that is a characteristic that makes them that much more versatile. Wooden pallets can thrive in any color. And they can be painted in any color. With that in mind, let's bring some colors to your home. These planters are ideal if you live in an apartment and you want some greenery.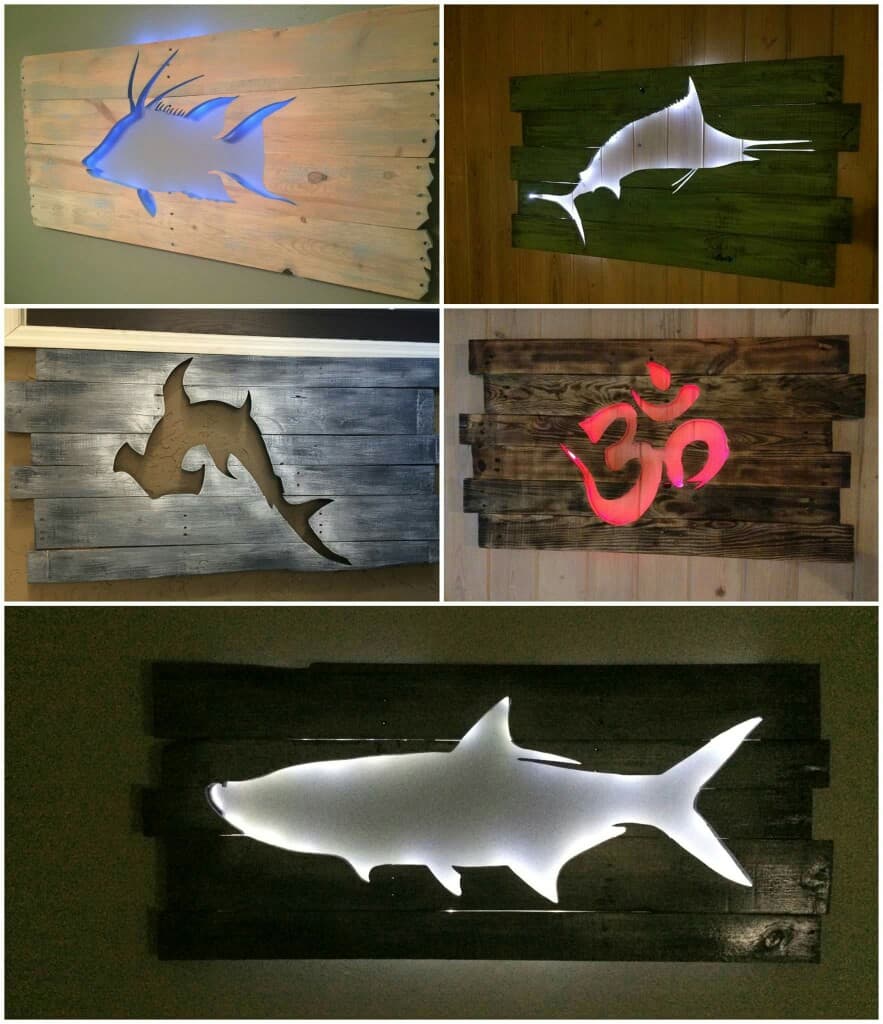 Time to take your handcraft skills to the next level. These artistic pieces are just plain awesome. They look stunning. But I have to tell you, it isn't easy to make one. Just look at how precise the cutting is. And how realistic the objects inside look. The attention to details is just amazing.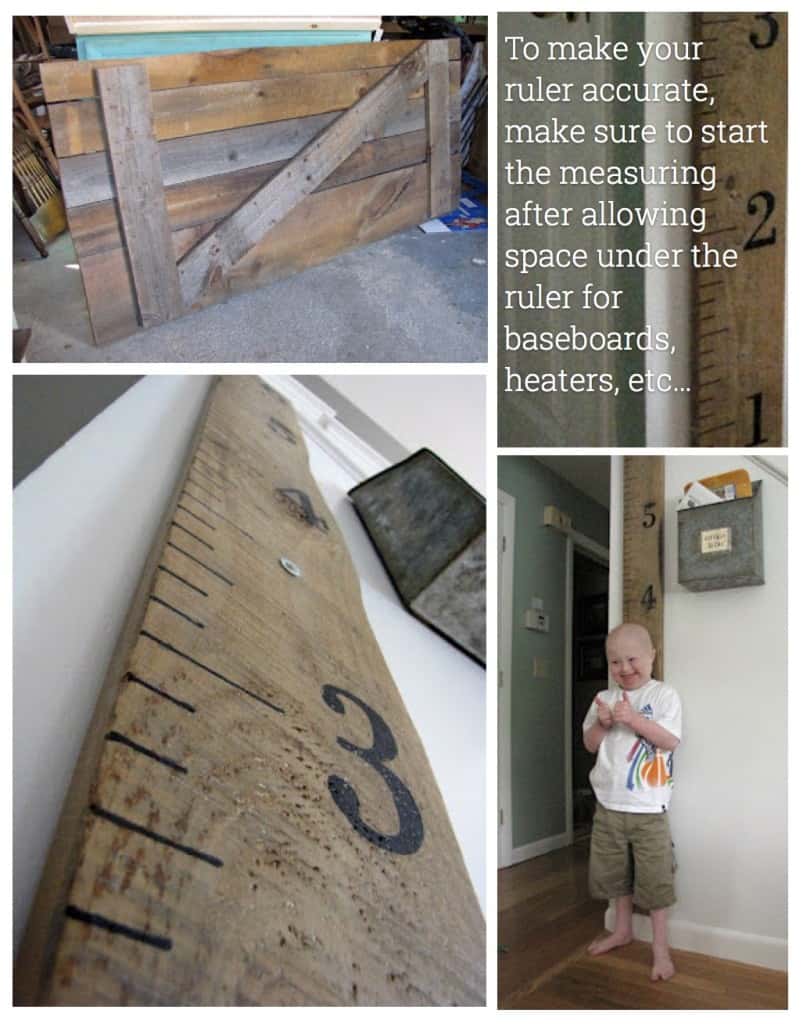 When I was young, I remember I had a ruler in my home. I used to measure myself all the time. I wanted to know how much I grow. And all children love that. With that in mind, a wall ruler made out of wooden pallets brings extra character to your home and decoration.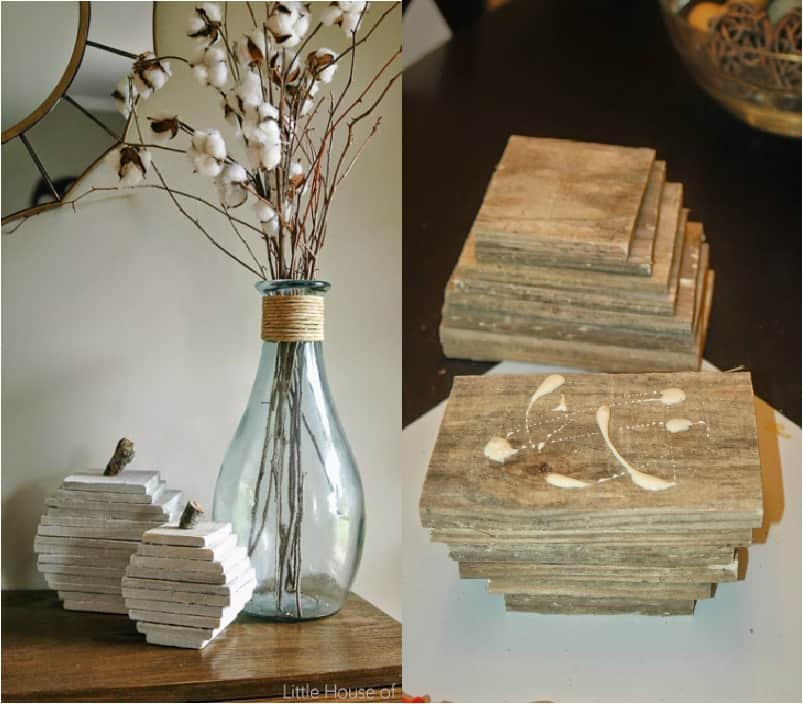 If you really want to get artistic and creative, pallets offer so much potential. As you can see here, you can actually make objects out of pallets. And the objects look believable and real. Now, I am always up for some real pumpkins. But this pumpkin-looking decoration is as close to the real deal as it gets. Besides, you cannot have pumpkins through the entire year.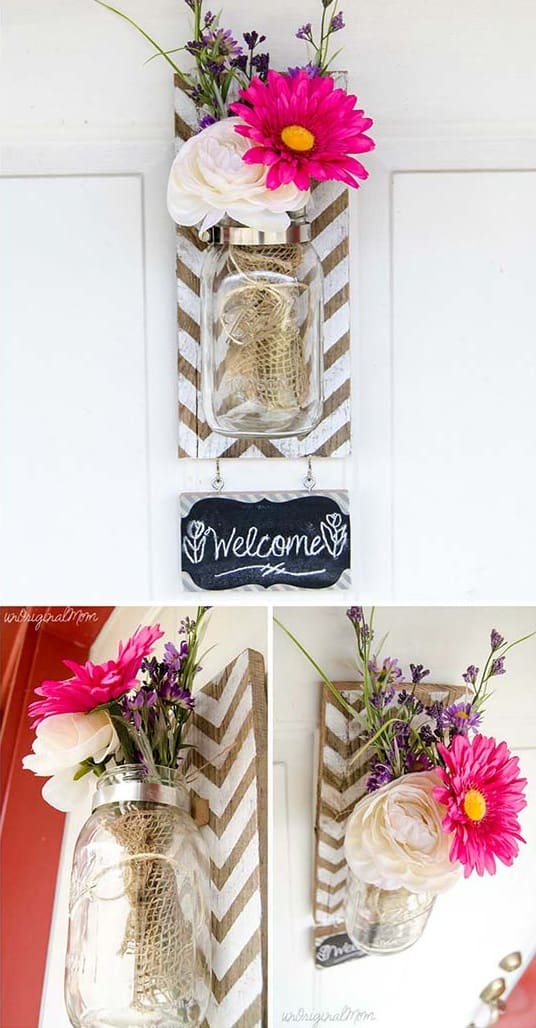 Wooden pallets can be the centerpiece of a decoration. Or they can be the base for a decoration. This example shows the versatility of pallets again. You can use them as the base for a decorative object. And they will still look awesome.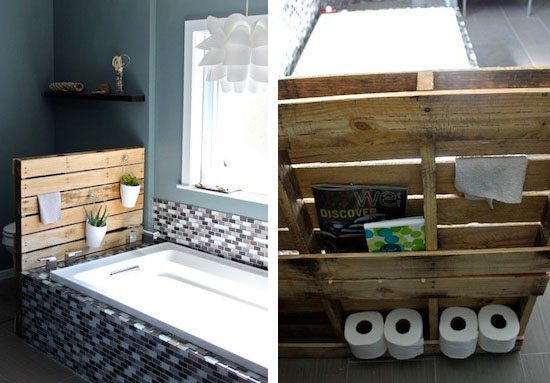 Wooden pallets are not only decorative, they are also practical. One can even say that their practicality is even more important. There are so many practical things in your home you can do with pallets. This divider is just one example. And it doesn't have to be in the bathroom. You can divide any space in your home with pallets.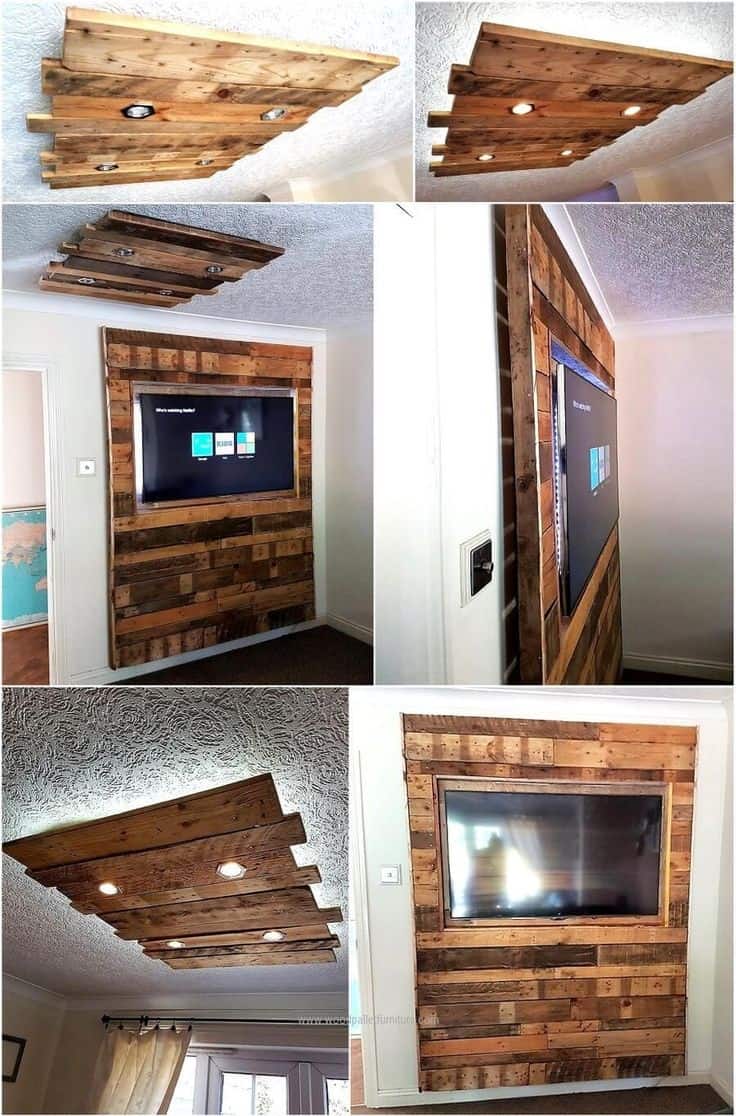 This is the cabin lounge look many crave for lately. One of the trends in interior design lately is to bring that warm and cozy cabin lounge feeling in your modern apartment. And this is one way to do it. I must admit, the media center looks great.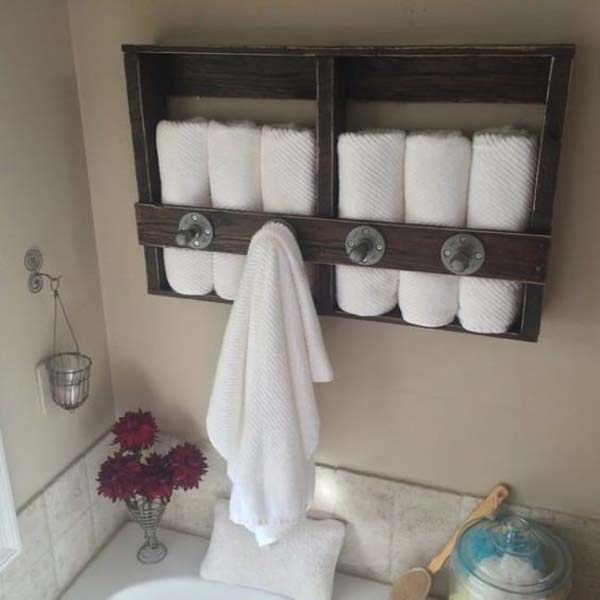 Speaking of practical items, I have to say, your bathroom is a prime example. We already had few bathroom specific designs with pallets. And here is another. Who doesn't need a rack in his bathroom? We all do. But instead of paying a small fortune for one at the furniture store, make one yourself. It is easy and simple.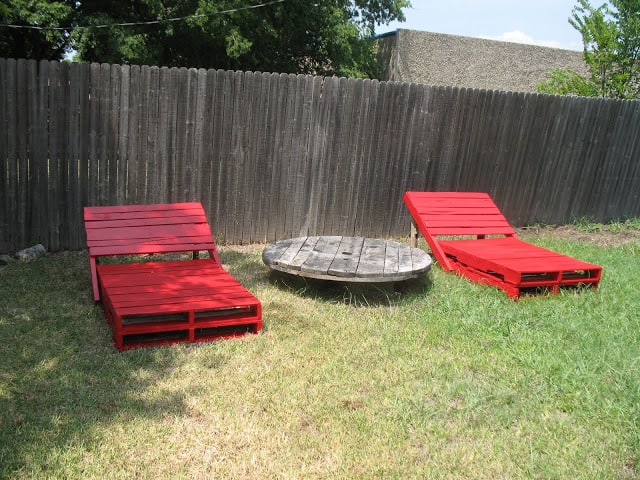 Moving into the garden, wooden pallets can make your life peaceful and easier. This setting is perfect for a stress relief corner in your yard. And you can make it with just some wooden pallets. If you've ever looked at price for chairs and tables for a patio, you know how expensive they are. Wooden pallets cost almost nothing.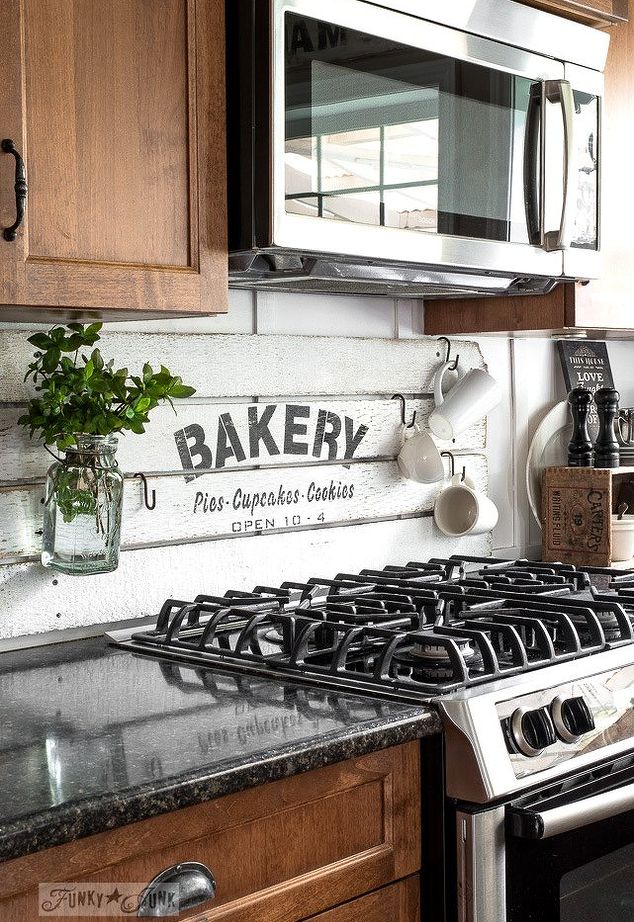 Just look at how seamlessly the wooden pallet fits in the kitchen. You almost do not notice it at first glance. For all of you that are afraid that pallets might pop out and hamper the visual appeal of your home, this is a prime example why that is not true.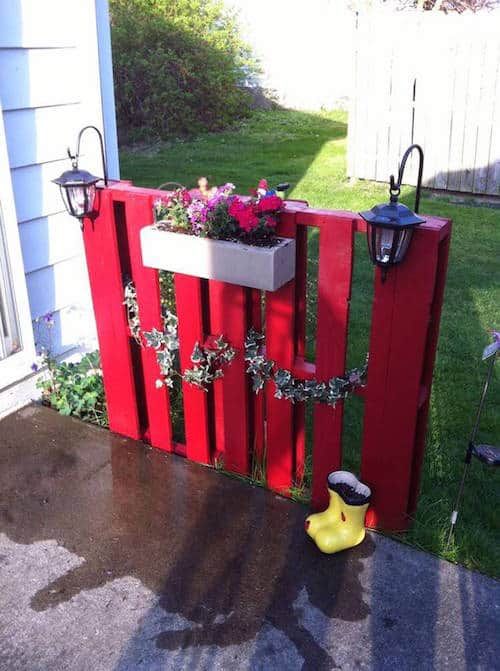 Fence is one the items that pallets are perfect for. They are sturdy, and when placed vertically, pallets offer quite a bit of height. As mentioned previously, they can be painted in any color easily. That makes your fence colorful, whimsical, and unique to be honest.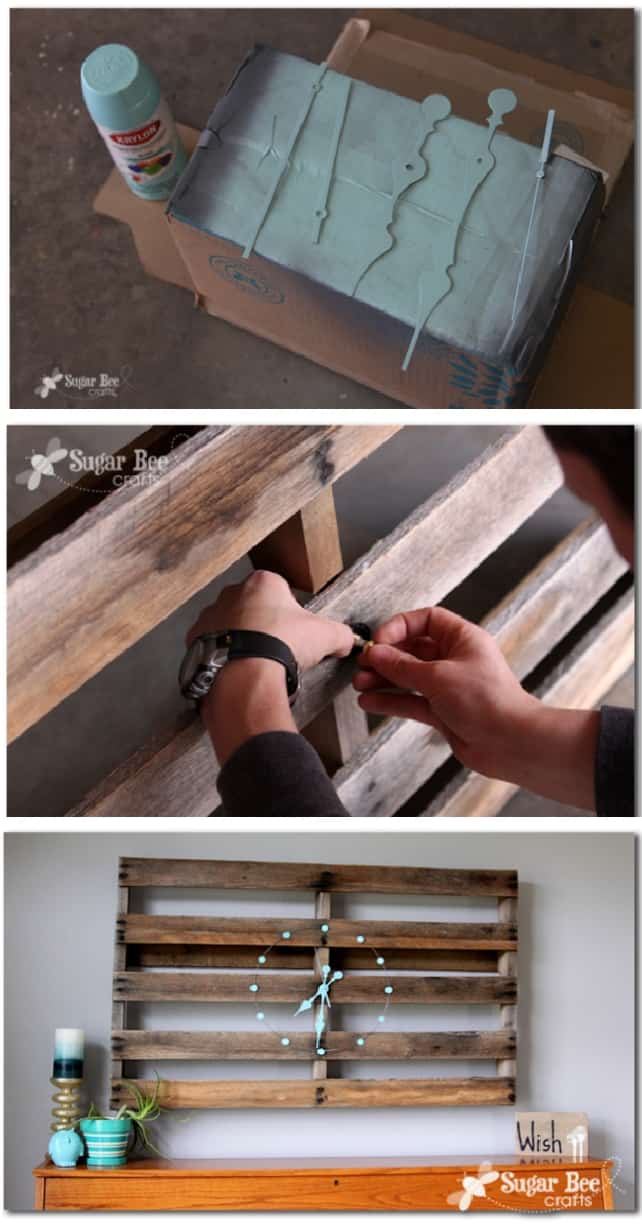 I can bet that you will find a similar idea in an interior design magazine. That is just how good this DIY project is. I mean, I love it. Simple, elegant, yet very much practical in the same time. You can say this is the rustic version of that common contemporary minimalistic clock on wall.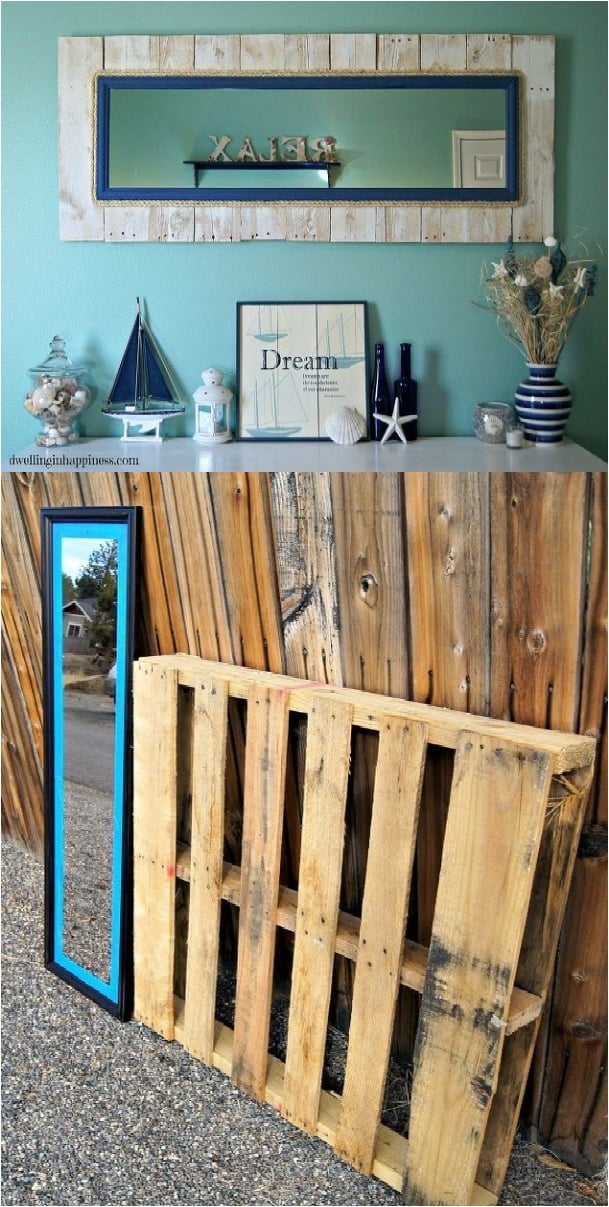 I said previously that pallets can serve as the perfect frame for anything. We had picture frames at the beginning. And now we have pallets as mirror frame. Because of their color versatility, pallets are great in a way you can adjust them to the style of your home.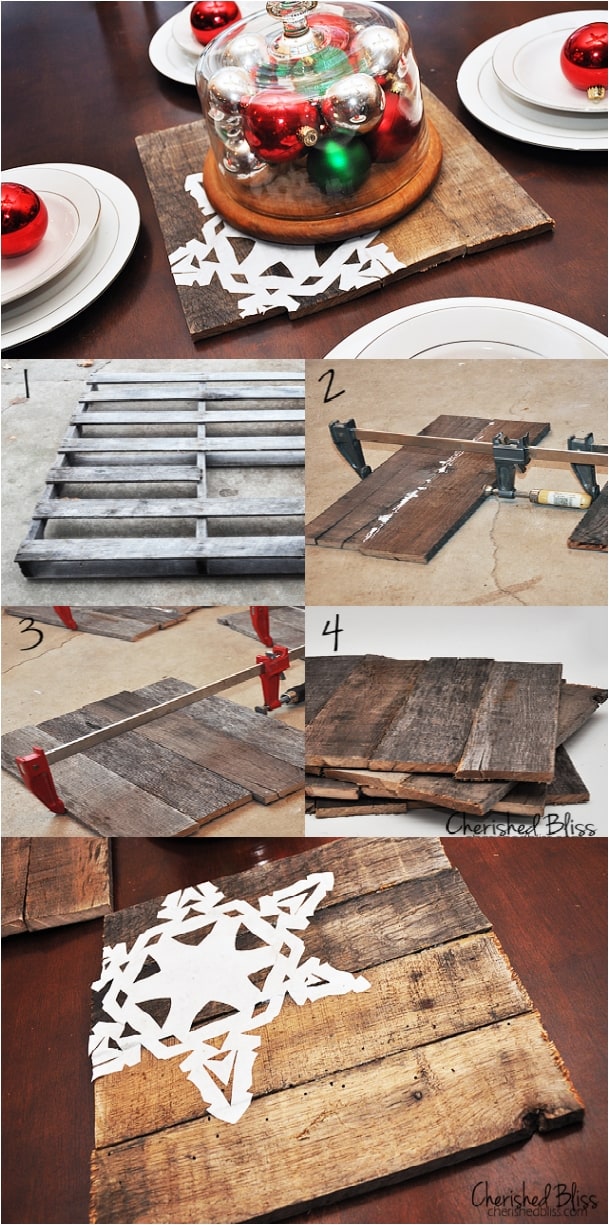 Some people want to go big with rustic style in their home. Others, chose to keep things at minimal. If you fall into the latter group, this is a perfect decorative item for you.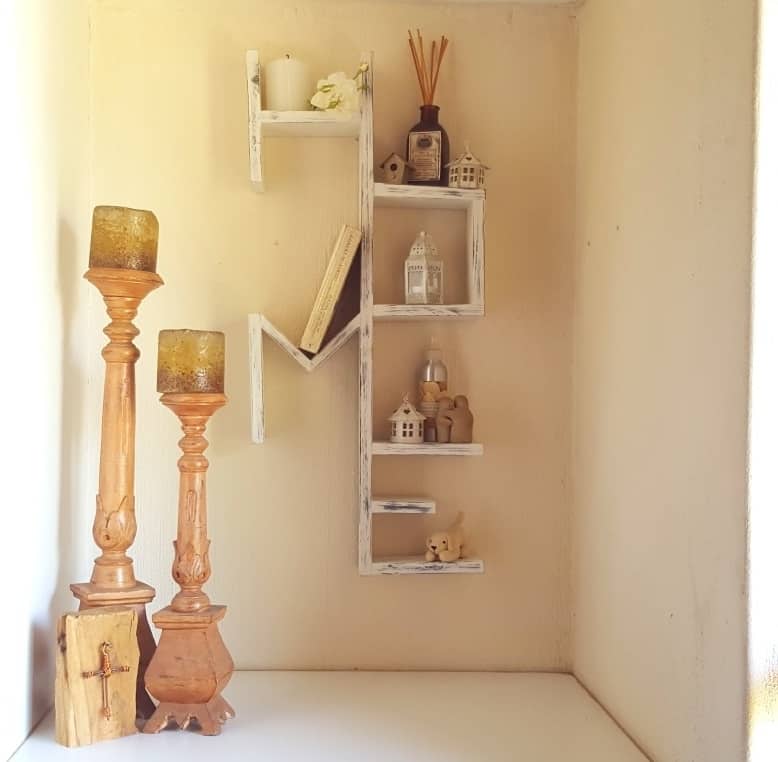 You can never have enough shelves. That is a rule. We are always looking for extra storage, and shelves give that to us. With that in mind, I want to give you a simple, yet very practical and decorative idea for a shelf.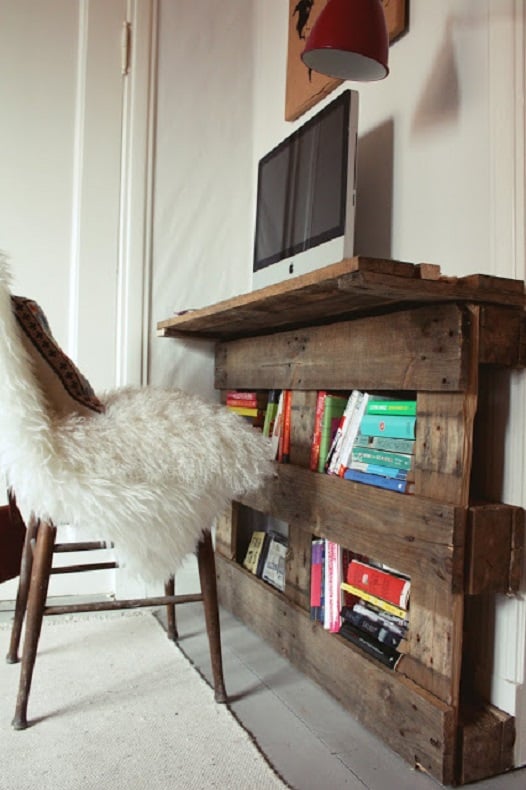 As I mentioned previously, you can make small, but also big furniture items with wooden pallets. The table desk definitely falls in the latter category. And if you want some rustic one, pallets are a great way to make it.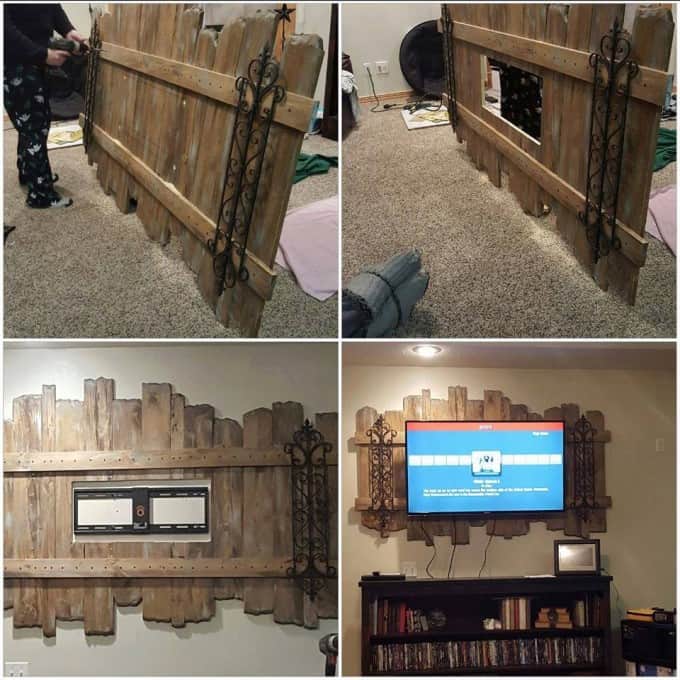 Another popular decorative item lately is a wooden wall mount. I dare you, go to any furniture store, and see how much it costs. You will be surprised by the high price. So, instead of paying a fortune, why not make one? I promise you it is simple. And I've provided instructions and step by step guide how to make it.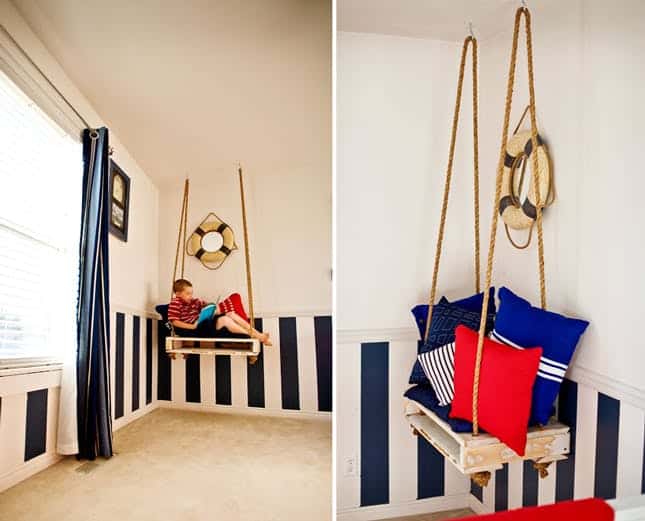 So far, most of the items were for adults. But I have to give you something for your kids as well. After all, they want to have fun as well. And I promise you, your kids will have tons of fun with this hanging chair. And I always recommend inviting your kids to help in the DIY project. That way, they feel connected.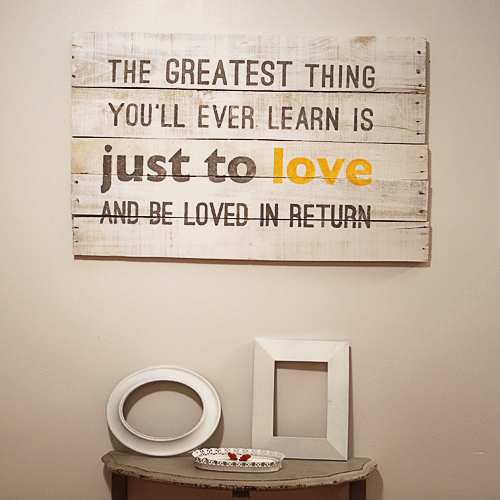 In the end, I want to give you some motivational speech. After all, we all need a bit of motivation every day. With that in mind, you can easily make a motivational poster from wooden pallets. Hang it anywhere in your home. Just make sure it is a position you see every day.
And as always, I encourage you to share ideas. We are all a community of people that share ideas. We help each other. And we care for each other. So, if you have any other ideas for DIY projects out of wooden pallets, share them.