Mom cat rejected Sansa after birth. She was so scrawny, tiny and the size of a palm when a new 'hooman' dad wholeheartedly took her into his home for a better chance at life. After a few years of care, rescued kitten turned into a  gorgeous calico cat.
Say Hi to Sansa!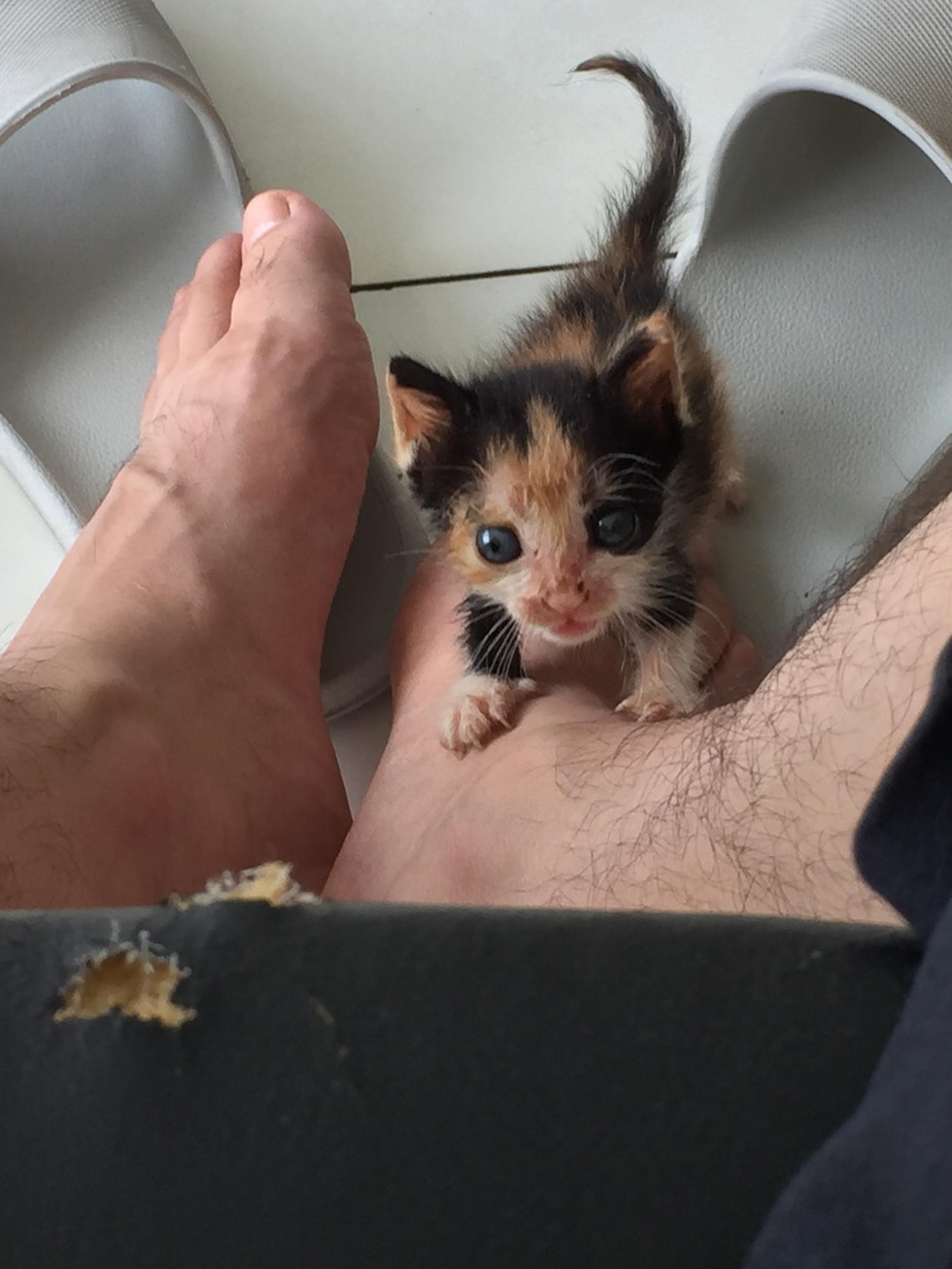 The poor kitty was almost skin and bones when her mother rejected her. She was so small, weak and was barely eating.
After little Sansa was born, her mama cat didn't think she would survive so she left her behind to give more attention to her healthier babies.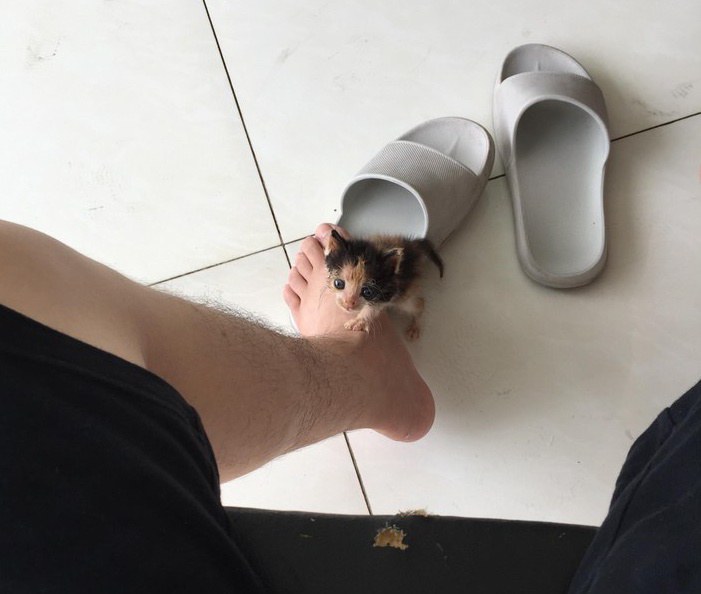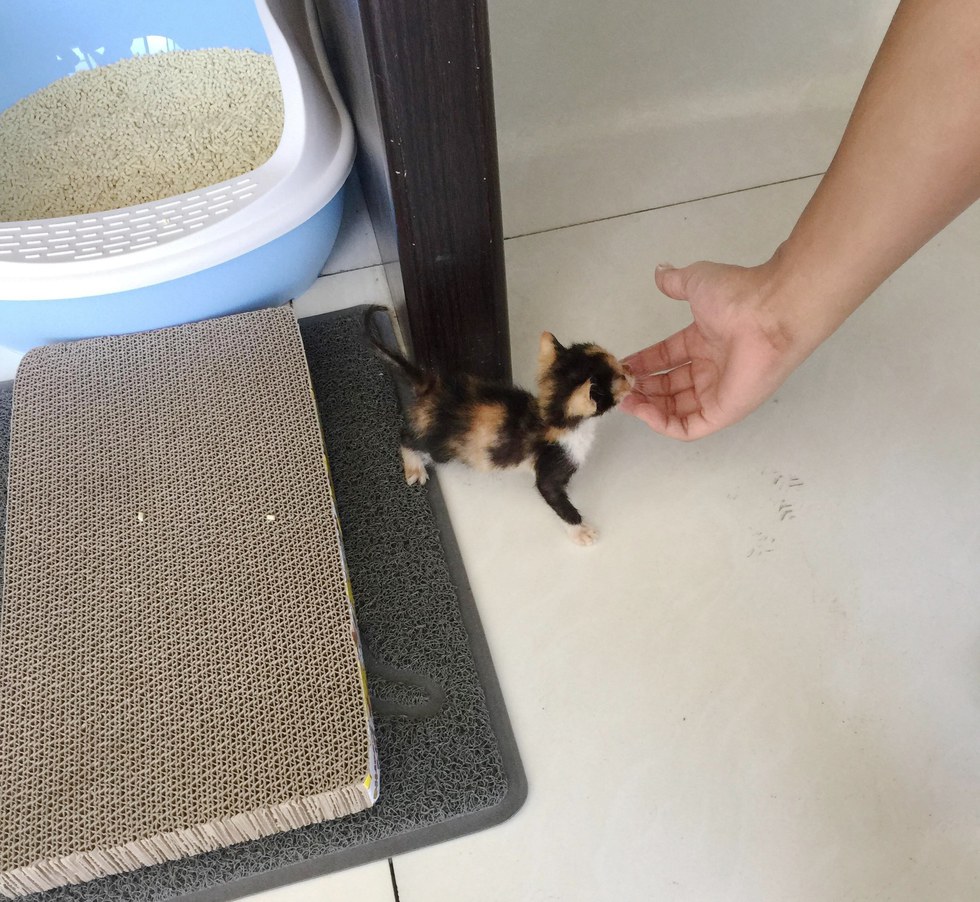 As you can see, the tiny feline was almost only half his feet and can barely walk. Despite of this, she was so eager to be loved.
Sansa cuddled up to her rescuer and fell asleep in his care when they first met. After the non-stop purring, she finally felt loved and accepted.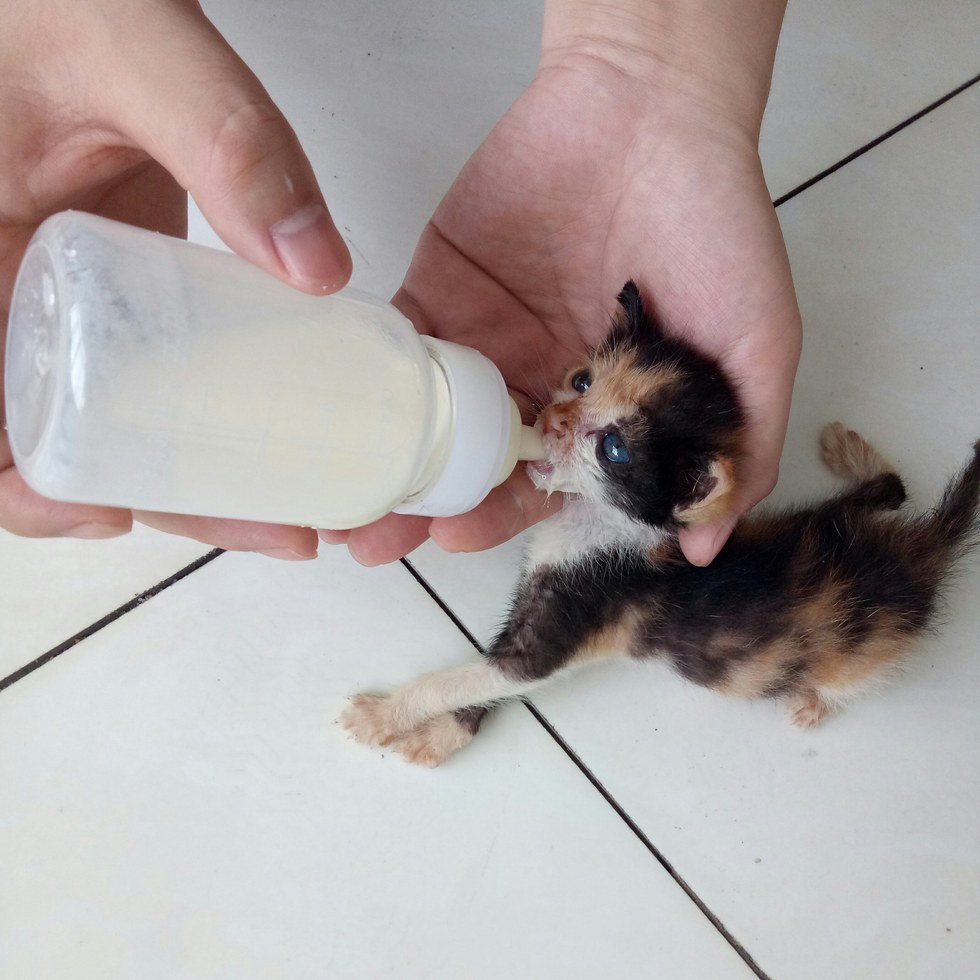 Alan, the rescuing hooman started bottle-feeding Sansa to provide her ample nutrition. It was a round-the-clock routine to suffice the needs her mother could not provide.
Sansa was indeed the tiniest feline they had seen. After a while, the owner discovered her sweet and playful side as she's starting to gain weight.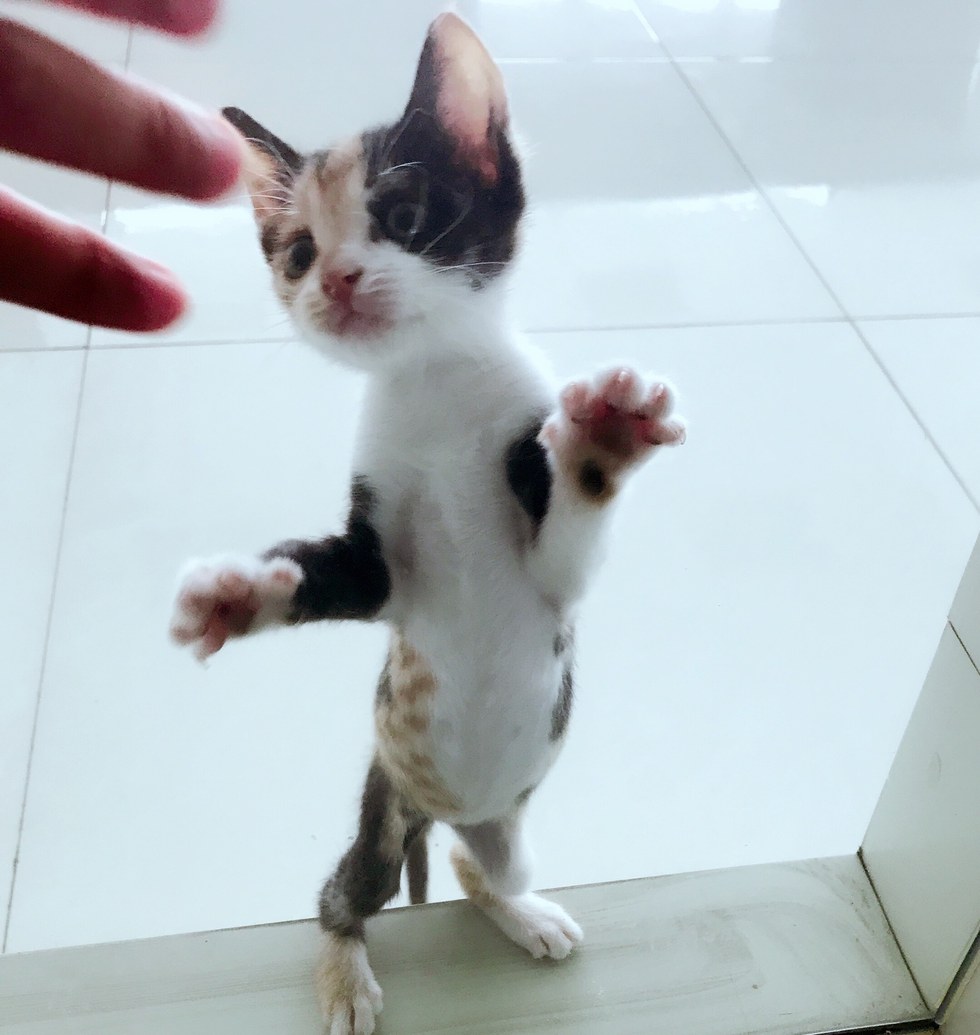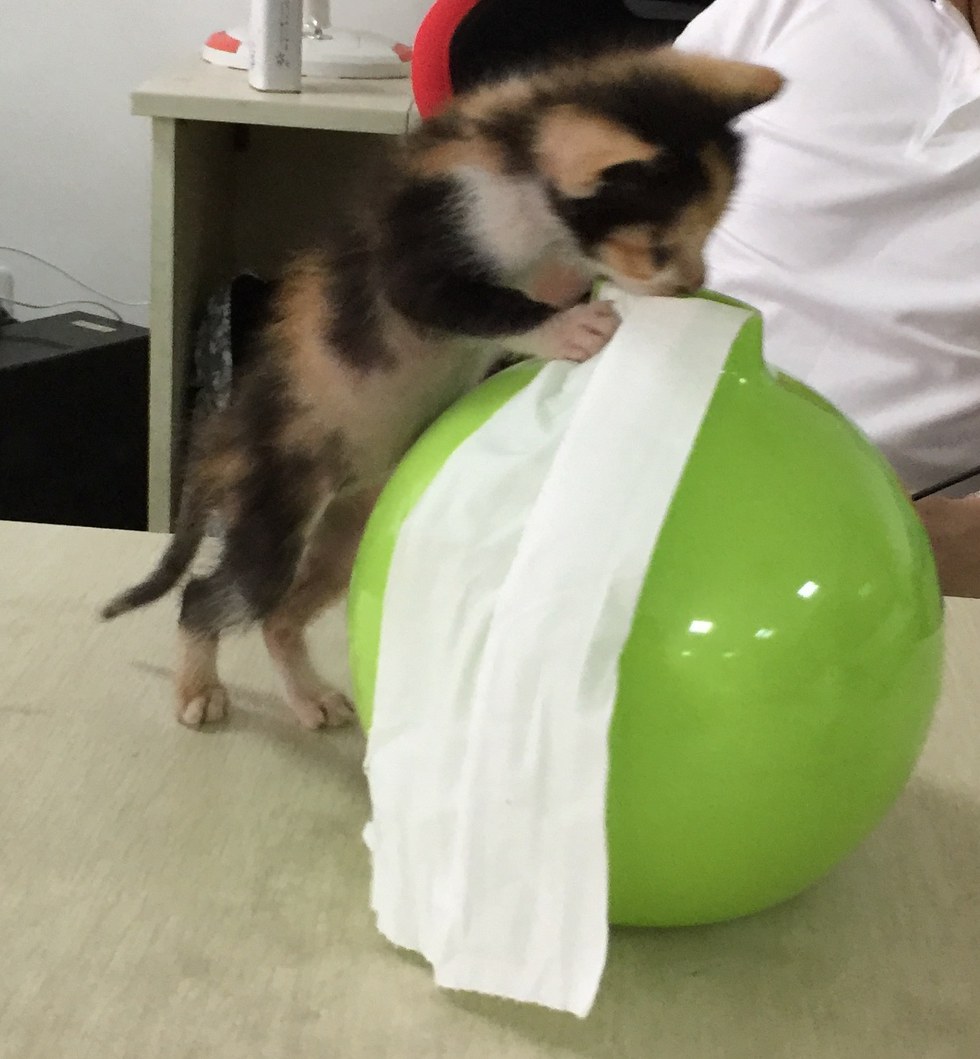 Alan even rewarded her with toys and a comfortable bed to help her recover from abandonment.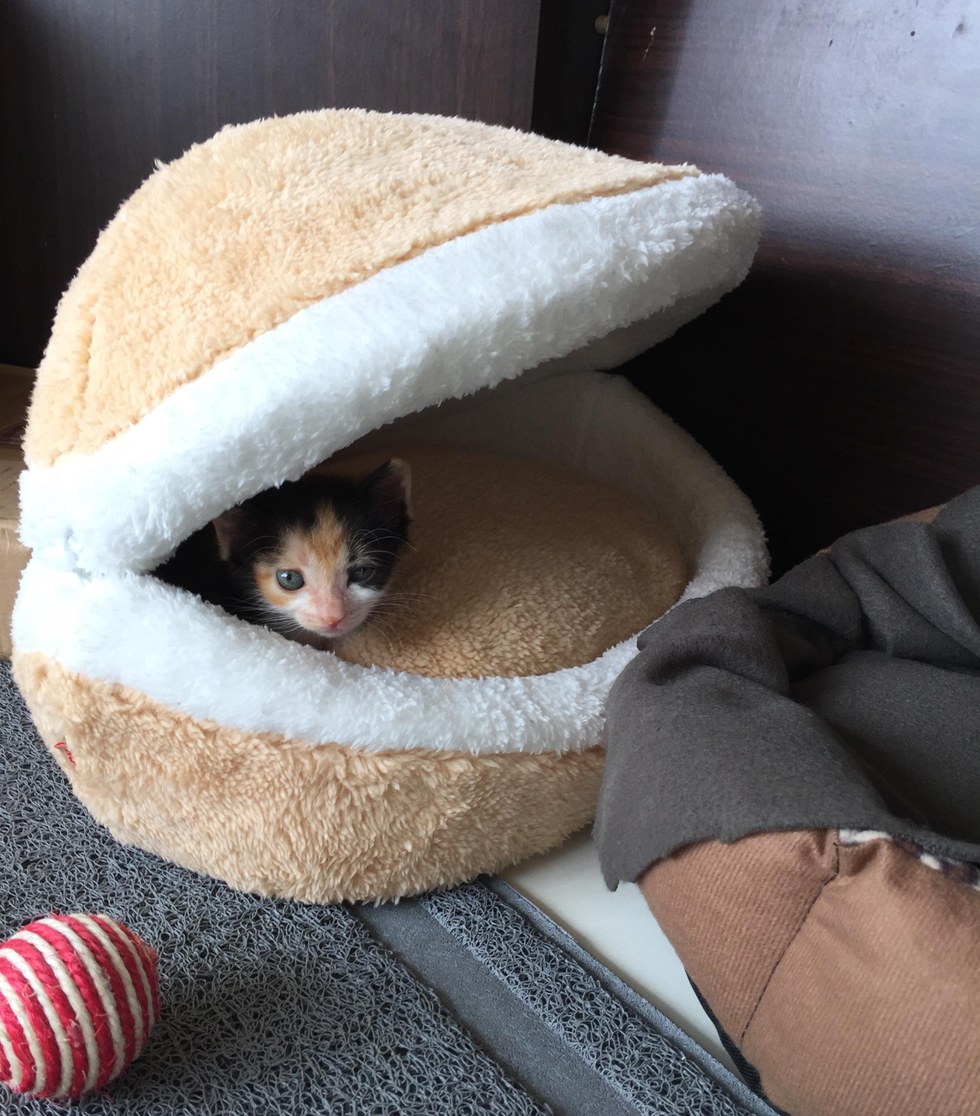 Look! Sansa's first catch!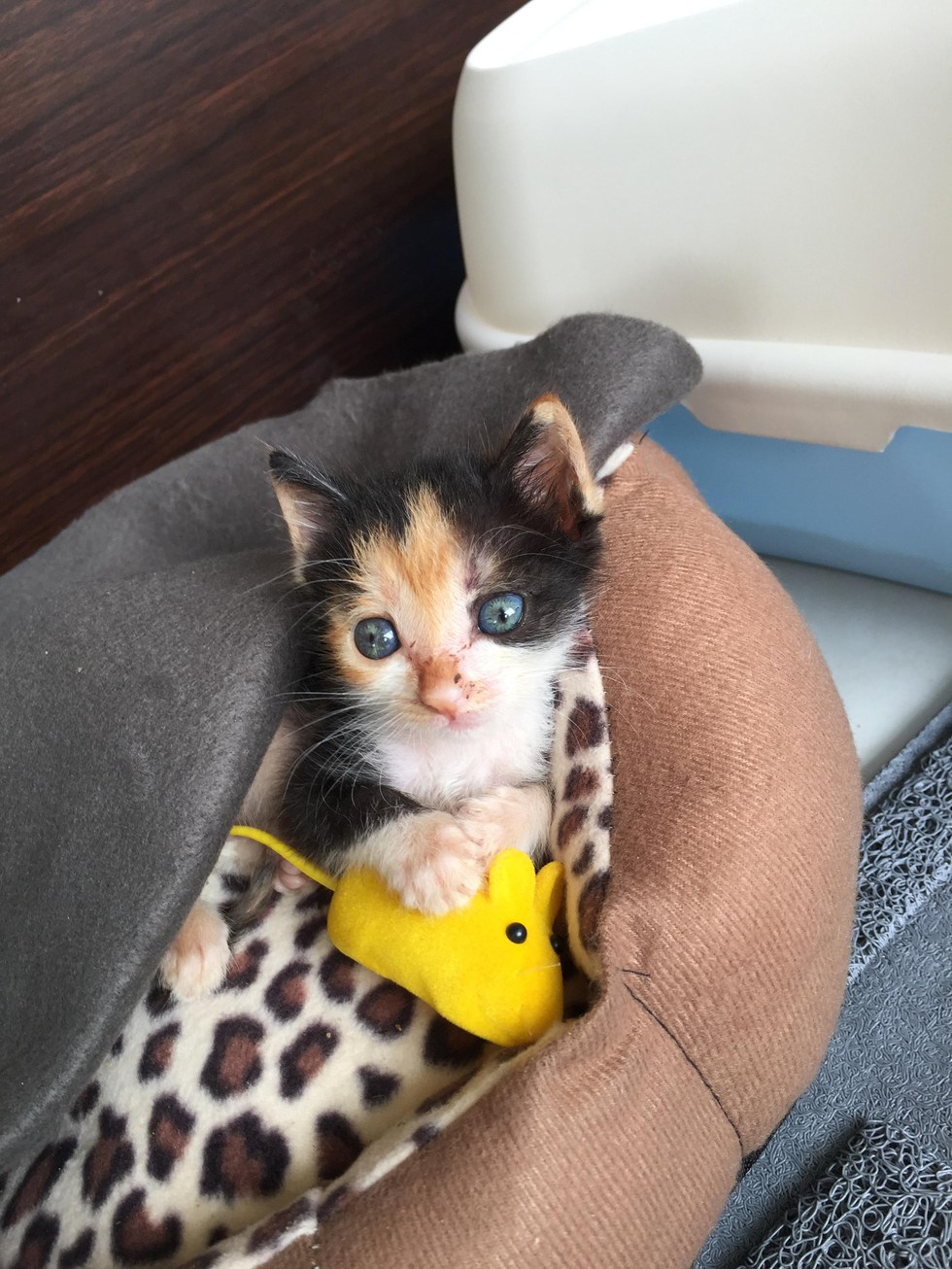 In just a few weeks of care, the cute calico developed her size and personality.
Her whiskers are too long and cute!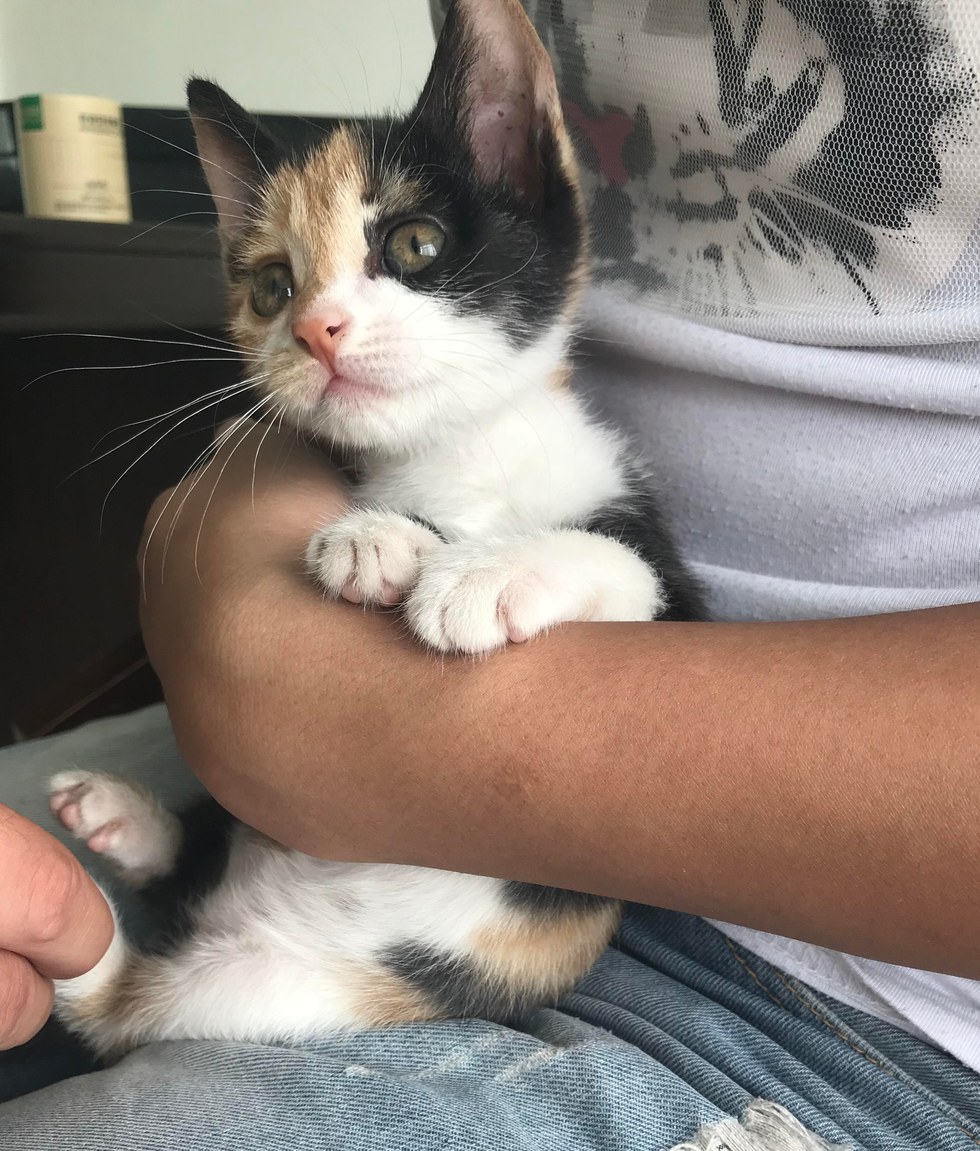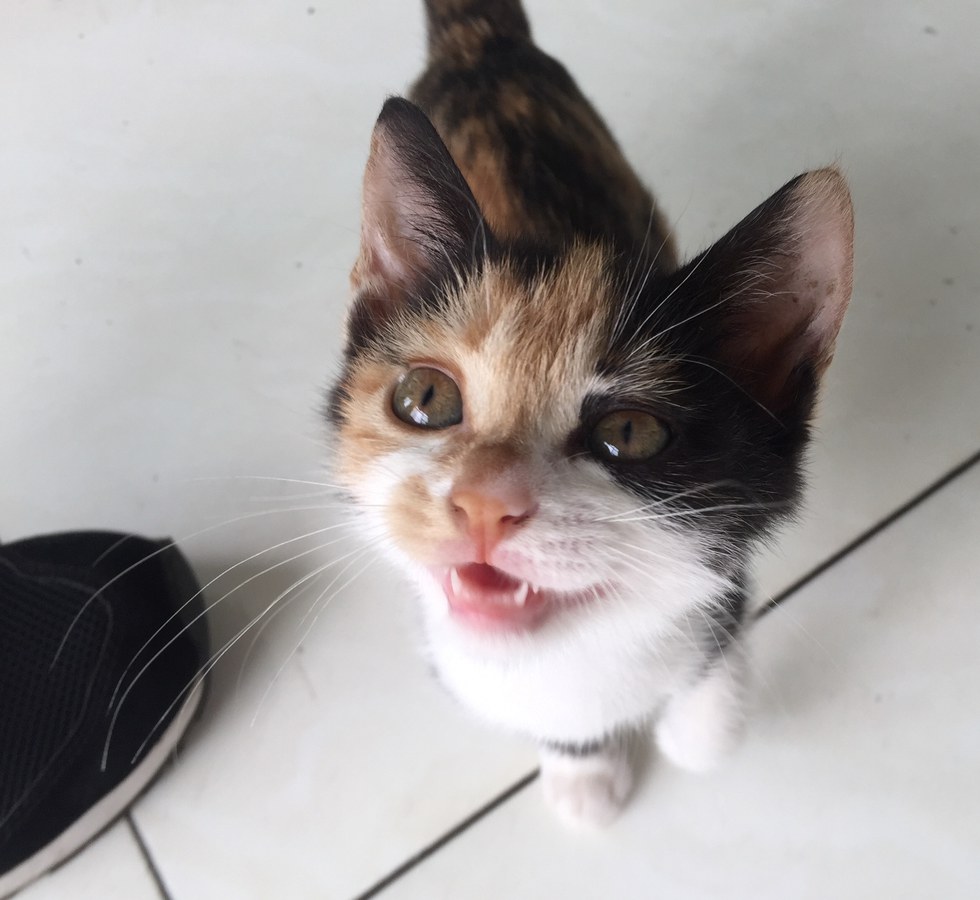 Kind hoomans never made her feel alone. They provided her enough food, care and of course — cuddles!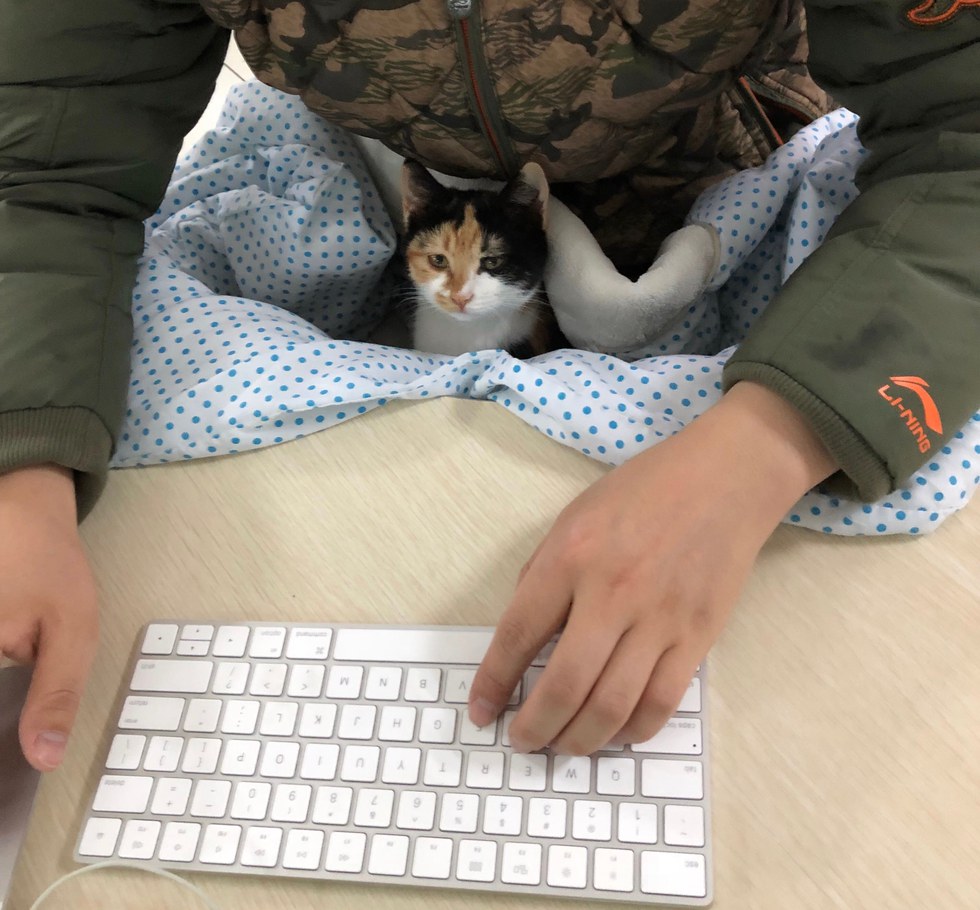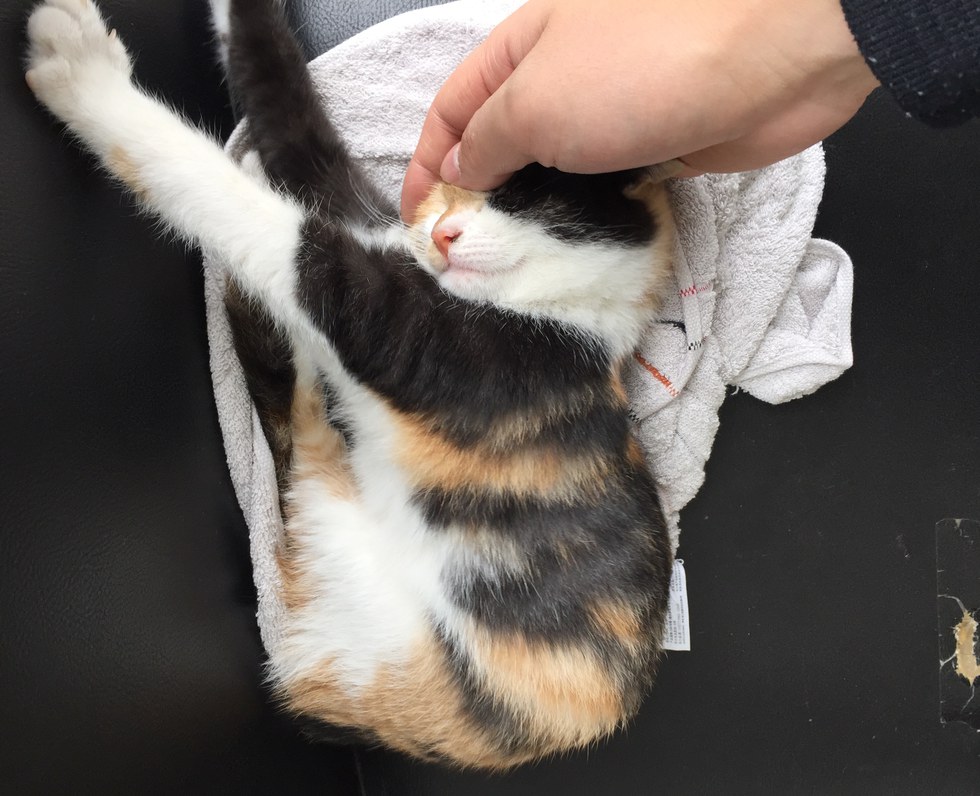 Sansa is now a happy little kitty!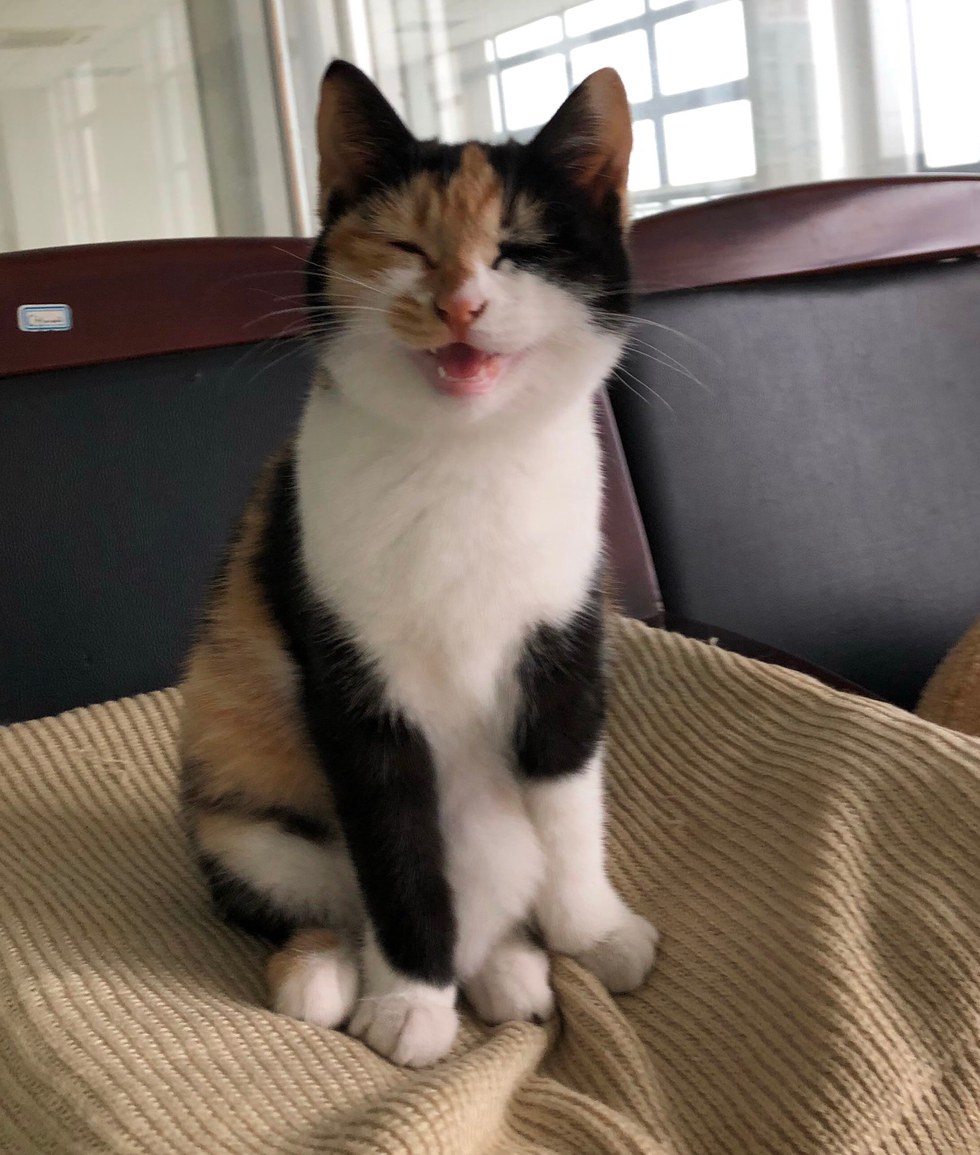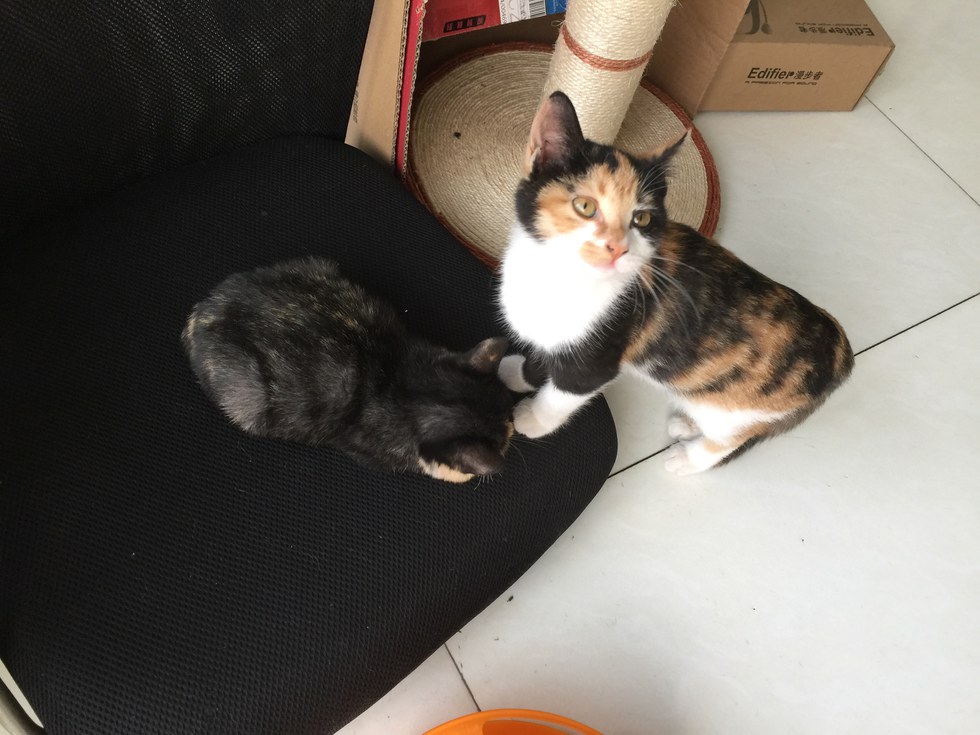 Indeed, all animals need enough care. If provided enough, they turn into the beautiful and affectionate creatures they are destined to be.
Miracles do happen, look at how gorgeous Sansa is now!