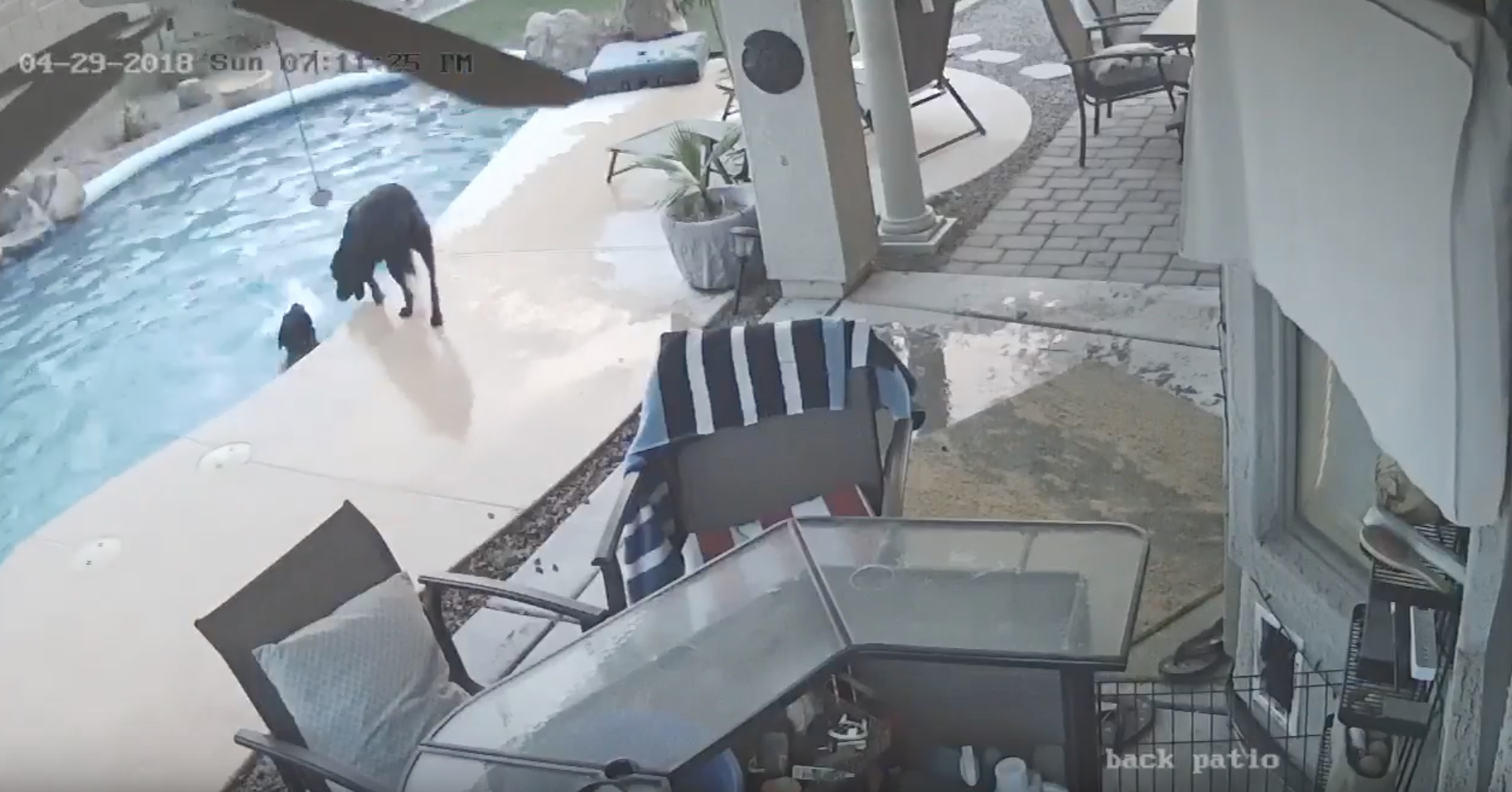 Friendship Goals
The exceptional rescue of Remus to his drowning best friend Smokey was captured by a CCTV camera at the back of Kayla Becerra's parents' house. Shortly after her dad had nipped inside for a moment.
Kayla's dad checked the security footage after coming back and seeing the dogs soaked through. He couldn't believe what he saw after.
"Remus, my daughter dog and Smokey, our dog was in the backyard. We let the dogs in and notice Smokey was wet. So we wondered if he got into the pool. Well when I reviewed the security cameras, we saw that Smokey was struggling to get out. That's when it seemed that Remus was trying to direct Smokey to the steps. Remus did this a few times, then ended up jumping in to nudge Smokey out of the pool."
When Remus saw his friend Smokey nearly drown in a backyard pool in Arizona, he didn't hesitate for a moment to step in and save his best friend. Kayla's dad's dog Smokey isn't the strongest swimmer and usually avoids going too deep into the pool.
Smokey tried to get out of the pool, but is unable to pull himself out. That's when his friend sprang into action.
Remus jumped into the pool and swam under Smokey to push him up and out of the water. Smokey is then finally able to pull himself onto the sidewalk and shake out his waterlogged coat.
Beaming with pride at her dog's good deed, Kayla told local papers: "Nobody was around to make sure he was doing the right thing and he still did the right thing."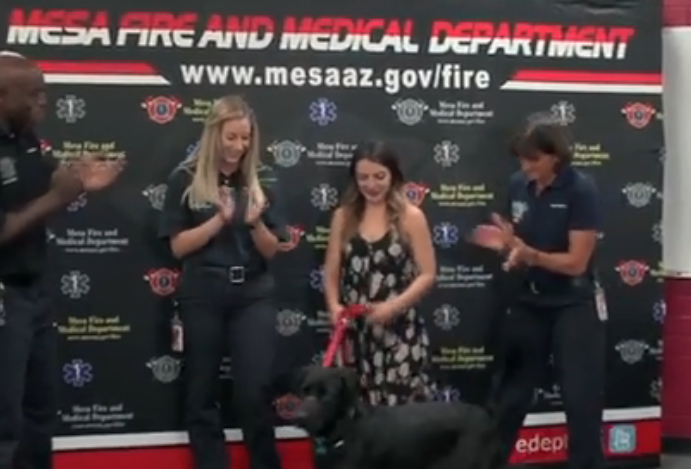 Way to go, Remus!
The Mesa Fire and Medical Department was so impressed with Remus' actions that it decided to honour him. "That video is so impressive to see how a dog can even go and save his friend's life," Mesa FD's Meghan Chute said.
"Remus is awesome and we are so happy he was able to save his friend."
It was "awesome" to see Remus recognised for his good deed, Kayla said. Her family was "very fortunate" that Remus was there to save the day, she added.
"It's so important to teach your kids water safety but also it shows that Kayla [Remus' owner] did the right thing in teaching her dog water safety as well," Chief Cameli said.
Remus reminds us to be safe around water.

A local dog gives us a few takeaways to learn from when it comes to water safety education. Remus saved his friend Smokey from nearly drowning this past April. Drowning can occur in less than 2 minutes, NEVER SWIM ALONE. Even if you're an adult and a strong swimmer, circumstances beyond your control can lead to a fatal consequence. #BeSafeAroundWater #dog #firefighter

Gepostet von Mesa Fire and Medical Department am Mittwoch, 27. Juni 2018
Watch below how Remus jumped into the pool to save his drowning best friend, Smokey. Video Courtesy: ViralHog on YouTube.
Remus really deserves the Best Best Friend In The Universe award. Congratulations to Kayla and her dog for his heroic act!