"Why on earth would I ever bleach this beautiful melanin?"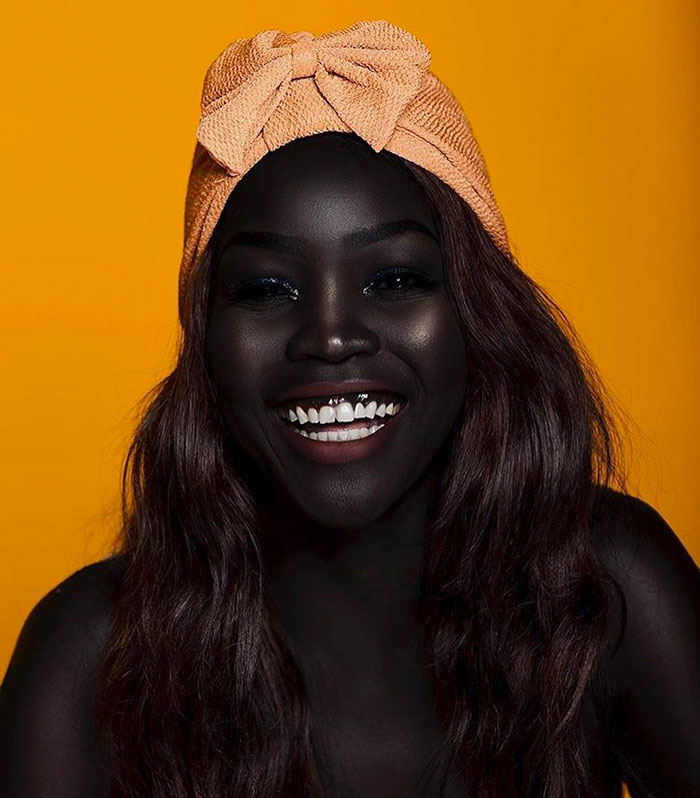 This is how Sudanese dark-skinned model Nyakim Gatwech responded to an Uber driver who asked her if she'd bleach her body for $10,000 — after laughing so hard at the probe.
Due to her vibrant dark skin, this 24-year-old model is dubbed as the "Queen of the Dark" — which she wholeheartedly embraces. The world is now celebrating her dark complexion which breaks the barriers of conventional beauty.
"Black is bold, black is beautiful, black is gold. Don't let American standards damage your African soul. Love the skin you live in, no matter what colour or shade it may be."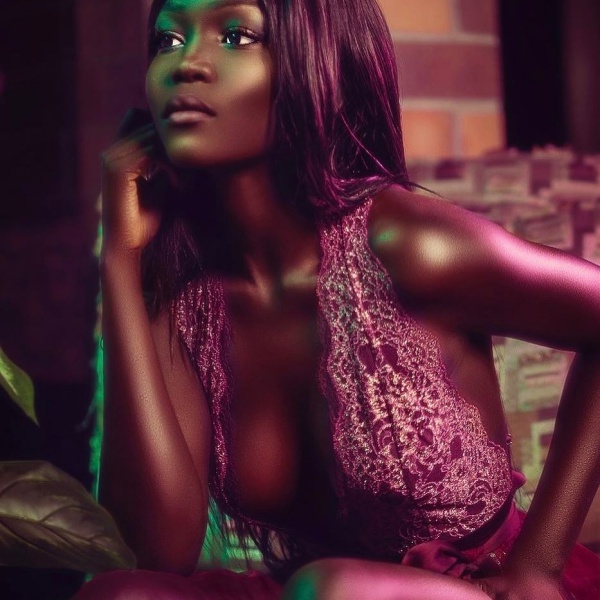 The Sudanese jewel is now living in Minnesota to pursue her blooming career in extraordinary modelling. Through her 155 thousand followers on Instagram, Nyakim is triumphantly making sure that the world knows how proud she is to have a deeply pigmented skin.
At present, she is not only an icon of diverse fashion but is also serving as the voice for Black rights around the globe.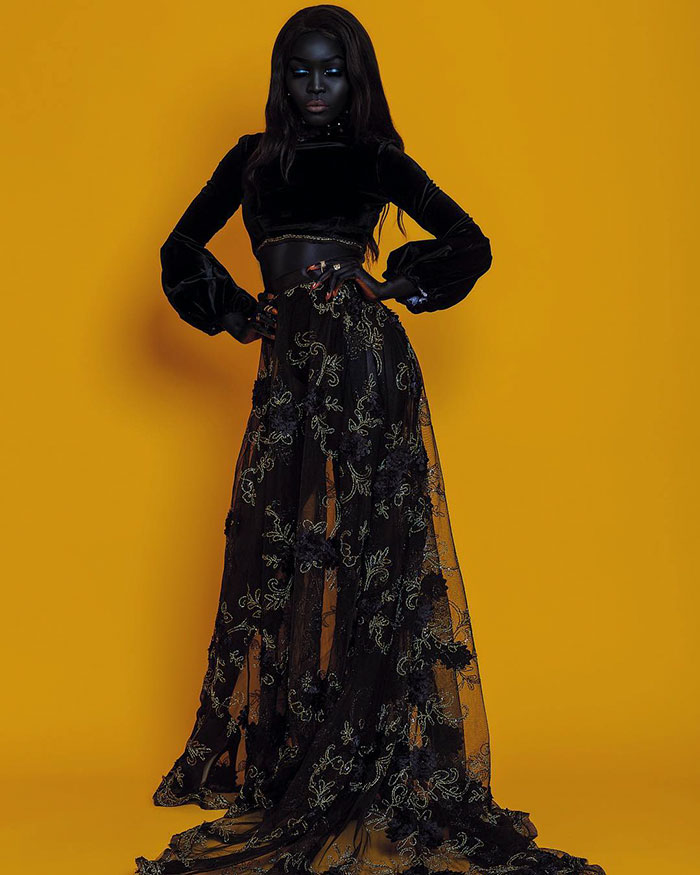 Despite of her rising success in modelling and being an ambassador for Black rights, she experienced extreme bullying while growing up. It's taken time before Nyakim embraced her ingrained beauty due to cruel comments and piercing stares.
'There was a time in my life where I considered bleaching myself to avoid the dirty looks, the laughter, and for boys to find me attractive," she once said.
Harsh comments as "You black as hell, take a shower," haunted her for some time. But thanks to the massive support she receives from her social media followers, her confidence boosted even more.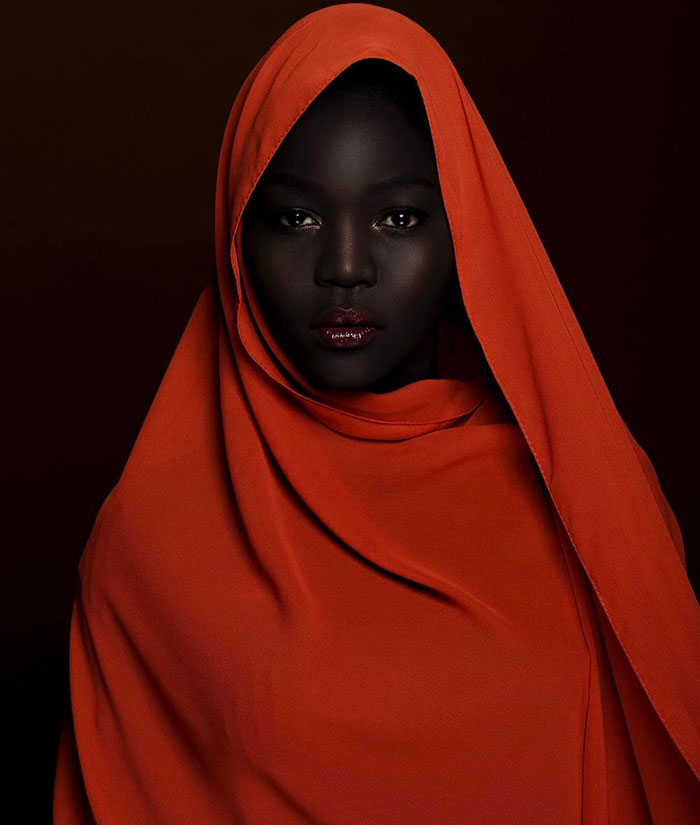 "My chocolate is elegant. So is what I represent… A nation of warriors."
Aside from being an epitome of dark beauty, Nyakim also takes pride on the race she belongs in. Her deep-rooted African heart never forgets to boast her source of stunning skin on social media.
At the same time, Nyakim never misses out on encouraging other girls to love the beauty they are blessed with. On an Instagram post she wrote: "You are beautiful, just different and unique, and that everyone should be proud of your heritage regardless of how light or dark your skin is."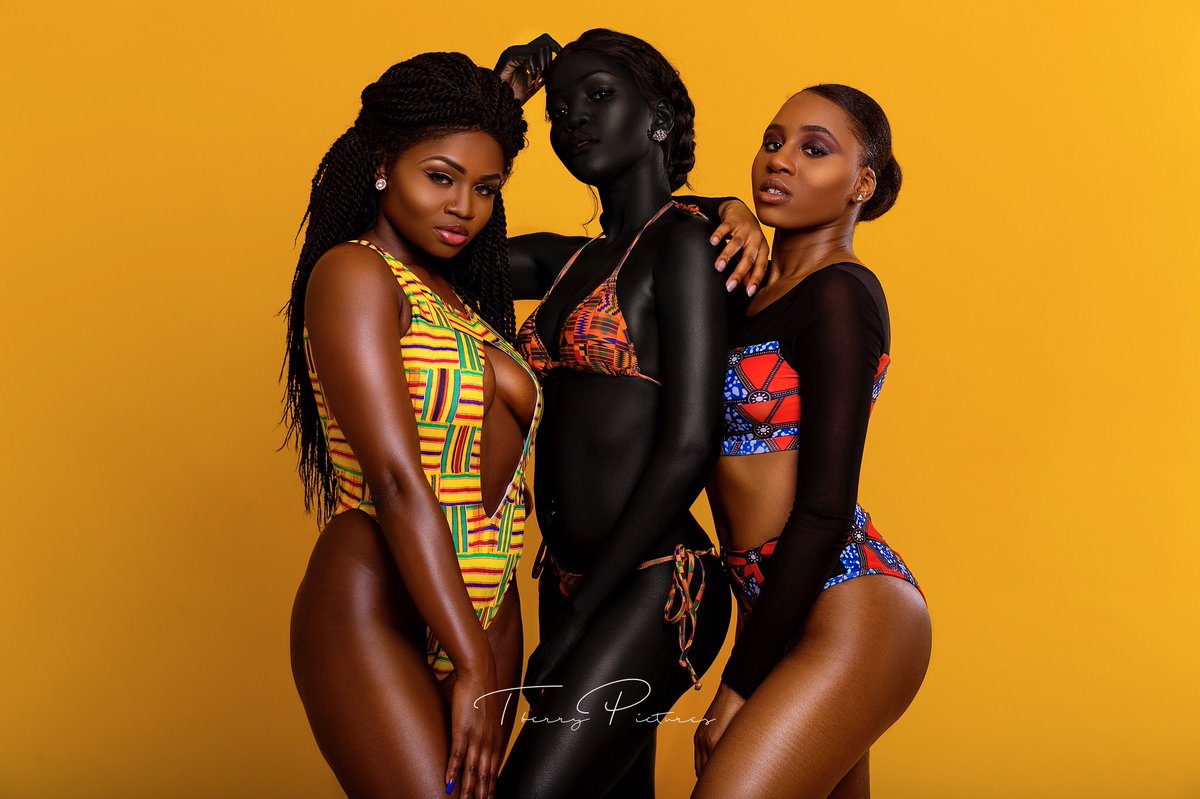 Nyakim also does her fashion and modelling very well. She is collaborating with a lot of famous photographers in putting style to the next level. On her stunning photos, the model is usually back dropped with bright colours to contrast her shining skin.
"Life tests you a lot and I've come to find that out. There are so many obstacles that I have overcome and still have to overcome, but these struggles have taught to be humble and trust in God. Know your worth and don't let anyone else tell you what can't do."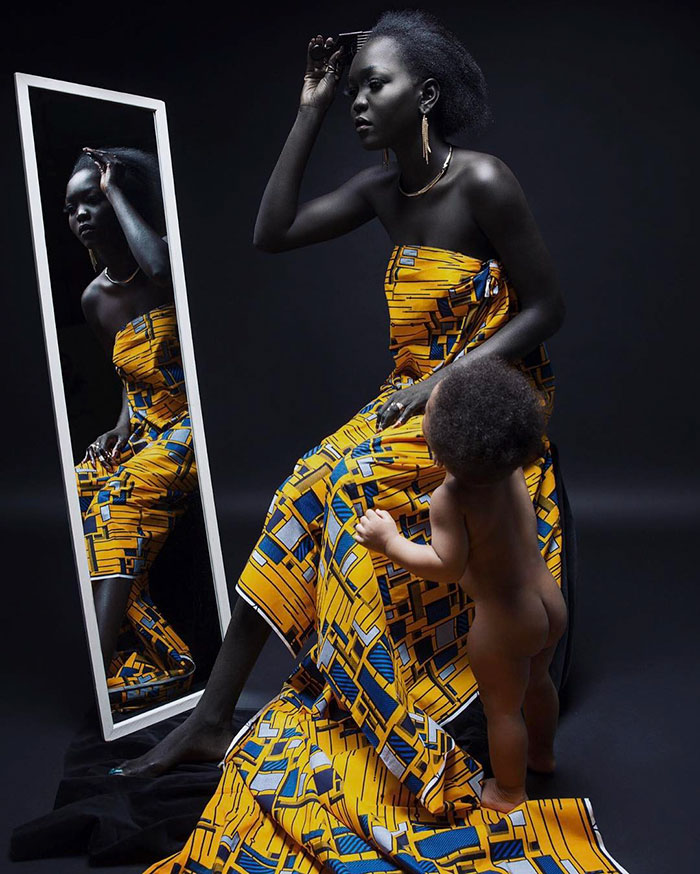 If you are finding it hard to accept the extraordinary beauty that you have, please be inspired by how Nyakim takes pride in hers. At the end of the day, beauty is defined by no one but you.