Small dog breeds have become extremely popular in the past several years. The reason is simple, we are moving from big houses to small and compact apartments.
But that doesn't mean that moving from a large place to a smaller one should come with a price of having no dogs in the home. When you love animals, dogs especially, you try and find a way to get one. With that in mind, which are the most popular small dog breeds?
Well, as you can imagine, when you want to keep a small dog in your apartment, you are looking for dogs that do not shed a lot or hypoallergenic dog breeds. But the main reason why owners are going for a small dog is that they are portable, meaning they fit in small and little carriers you can carry with you anywhere.
Small dog breeds can fit in little space and can do well even in cramped apartments. And of course, they are adorable. While they come with their own set of challenges, small dogs can sometimes save you a ton of money, as they generally need less food.
With that in mind, check the list of most popular small dog breeds to see if you can find something you like.
Most Popular Small Dog Breeds That Will Beautify Your Apartment
Yorkshire Terrier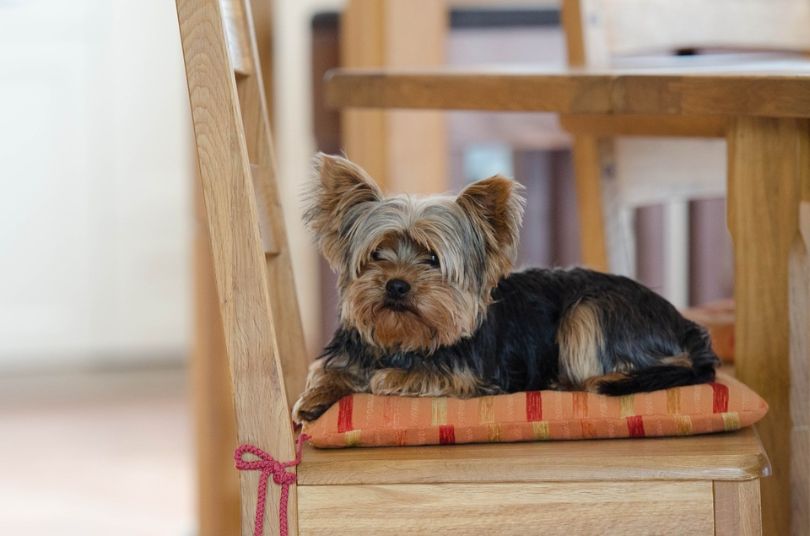 The Yorkie is one of the most popular dog breeds. It is a favourite among fans of small dog breeds. And basically, the Yorkie is the quintessential purse dog, one you can carry anywhere with you.
Highlights:
– Known for its blue and tan coloured silky hair
– As most terrier dog breeds, the Yorkie comes with a huge personality
– The Yorkie can be quite the watchdog, vocally alerting for anything happening around the home
– Meant to be an affectionate companion
– In the past, the Yorkie was bred to catch rats at farms
– Great for families with kids who have allergies
– The Yorkie does not shed but requires regular grooming
French Bulldog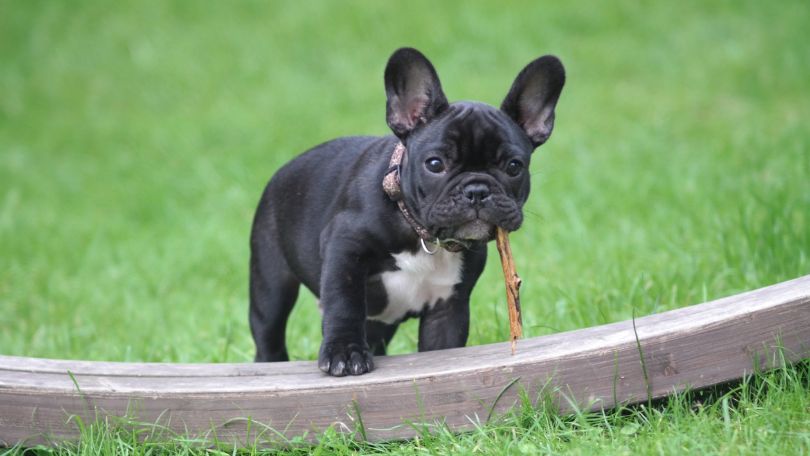 Created in England to be a miniature bulldog, the Frenchie accompanied lacemakers to France, where he got his popularity. There were times when the French bulldog was a great ratter, but today, he is nothing of that.
His sole job is to be a fabulous family friend and show dog.
Highlights:
– Being a rare dog breed, you might have challenges of finding a good Frenchie
– Being a rare dog breed also means you will have to pay a little more to get one
– Adapts well to apartment living
– Good for novice owners, as he is obedient and listens
– Affectionate with family
– Can drool
– Playful, lively, and easily sociable
Pomeranian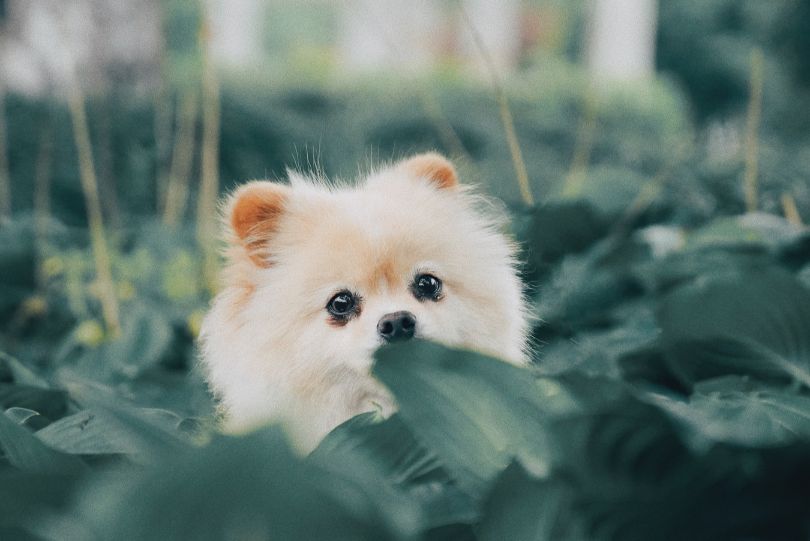 This dog breed gained its popularity thanks to the dog Boo. There is almost not a person alive who hasn't seen Boo.
He was a viral social media star several years ago, and since then, Pomeranians have gained popularity. Of course, that reflects on the price of the pup as well, with prices going up to $2,000 per puppy.
Highlights:
– Nicknamed "the little dog who thinks he can"
– Often suspicious of strangers
– Can bark a lot
– Can be difficult to housetrain
– High heat and humidity will pose challenges for the health of your dog. When your Pomeranian is outdoors, watch carefully for signs of overheating
– Housedogs that should not be kept outdoors
– Although they are a small dog breed, Poms have a "big dog attitude", and that spells disaster if they chase a bigger dog
– As Poms age, they might develop bald spots in the beautiful coat
– Requires a lot of maintenance and grooming to keep his silky smooth coat
Cavalier King Charles Spaniel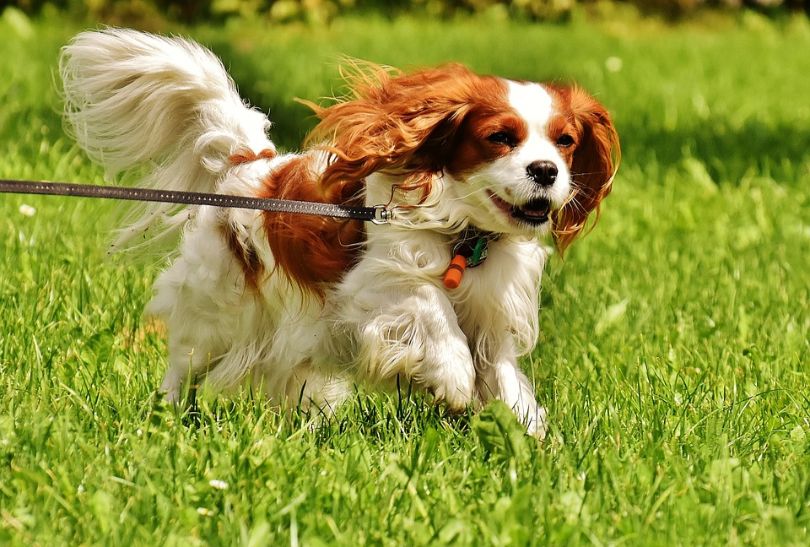 The Cavalier King Charles Spaniel was born to be a companion. However, he retains some of the sporty nature of other spaniel dogs.
The dog loves two things: to sit on your lap and get a belly rub, or chase birds and retrieve them outdoors. He is considered a toy breed, despite being quite large for that.
Highlights:
– They have quite a dependent personality, meaning they love to be with people and cannot stand being left alone for long periods of time
– Even though he is great for apartments, the Cavalier will shed a lot, especially in the spring and fall
– Barks when someone comes to your door
– Because of their friendly nature, Cavalier spaniels are not good guard dogs
– They are a housedog, and should not live outdoors
Boston Terrier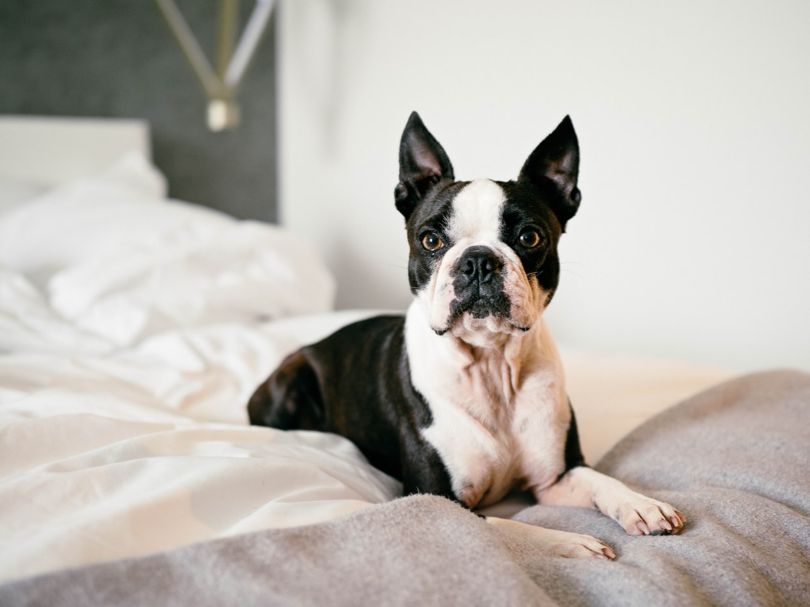 The Boston terrier was created in the United States of America and was accepted in 1893 by the American Kennel Club as a non-sporting breed. Called the "American Gentlemen", the Boston has been popular due to his gentle and affectionate character.
His tuxedo-like markings make him a unique looking breed. The Boston is quite similar to the French bulldog, with key body characteristics differing mostly in the shape of their ears.
Highlights:
– Susceptible to heat stress due to the fact they cannot cool the air going into their lungs
– They cannot stand extremely cold weather either
– Prone to respiratory problems
– Because of their large and prominent eyes, they are prone to corneal ulcers
– Prone to flatulence, and if you cannot tolerate a gassy dog, the Boston is not for you
– As with other terriers, they are stubborn and have their own independent character and identity
– Very active and playful
Pug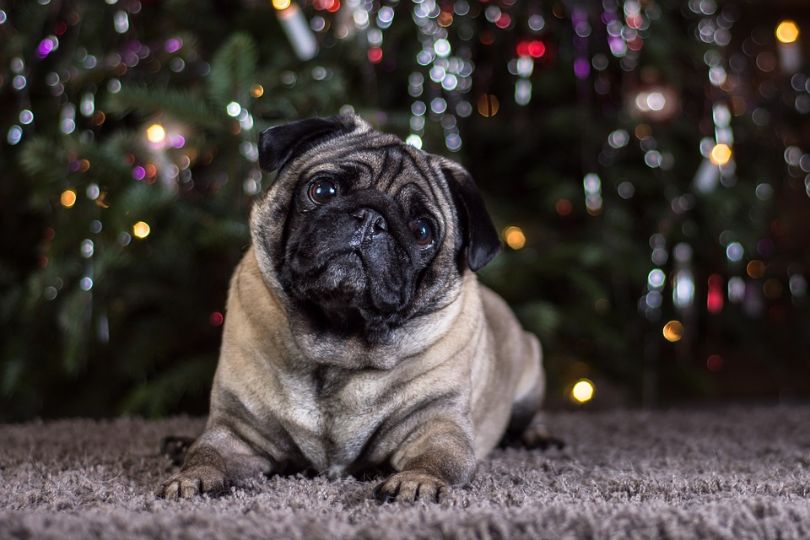 It is safe to say that pugs are the clowns of the dog world. Often described as "a lot of dog in a small space", the pugs are sturdy and compact dogs. Their great sense of humour is what makes them popular among owners. They like to show off. Originally bred to be a lap dog, the pug thrives on human companionship.
Highlights:
– Comical face with deep wrinkles around big eyes make them look like a clown
– Can be stubborn and difficult to housebreak
– Cannot tolerate high heat and humidity
– Despite their short coat, pugs can shed a lot
– They wheeze, snort, and snore, and they do it loudly
– Greedy eaters, and will overheat if you let them
– Monitor food intake, as they can become obese rather quickly
– Their huge popularity makes for great Pug get-togethers, and pug parades
Shih Tzu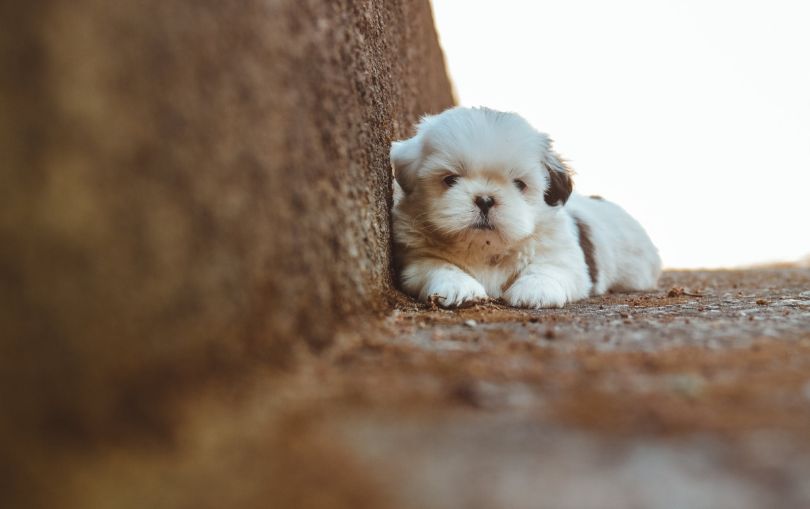 The name of this dog literally means "little lion". However, there is nothing fierce about the breed. They are not hunters. Instead, they were bred to be a companion.
Affectionate and happy, they are also outgoing housedogs who love nothing more than to follow his people from one room to another.
Highlights:
– Difficult to housebreak
– Their flat shape of the face makes them susceptible to heat stroke
– Regular brushing and combing is required
– Trustworthy with children
– Tends to wheeze and snore
– Make sure to clean up poop right away, because they are prone to eating their own or other animals' faeces
Miniature Pinscher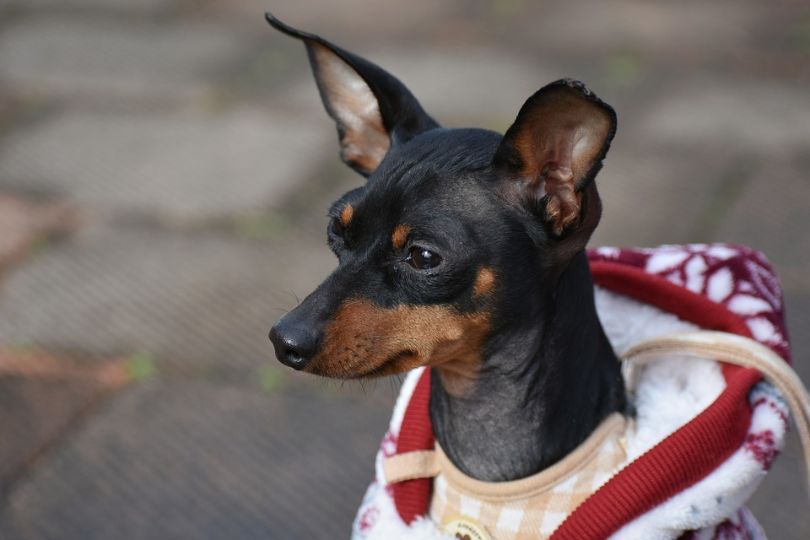 This is the dog known as "King of Toys" because of his self-assured attitude and stately appearance. The miniature pinscher is a fearless and energetic companion dog.
He enjoys the company of his family. While they look like a smaller version of a Doberman, they are a completely different dog.
Highlights:
– Hardy little dogs
– Can be easily injured by roughhousing
– Better suited as pets for older children
– Sensitive to cold, make sure to put a sweater or coat on him during winter months
– Can attack small objects as they were bred to hunt vermin
– They have a lot of energy, and probably more than what you have
– Very curious dogs
– Requires a more experienced owner who can take the position of "alpha" in the household. If not, the miniature pinscher will assume the role
Maltese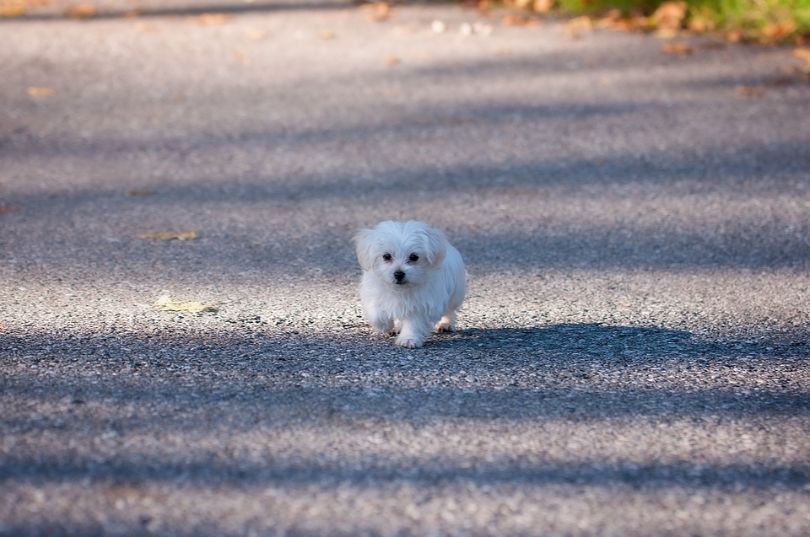 Gentle and fearless, the Maltese is a friendly dog that loves to hang out with most people. Known for their glamorous white coat, the Maltese is a vigorous dog who excels as a therapy dog and a companion dog.
Highlights:
– They love to please you
– Prone to chills, especially if they are damp or walk in damp areas
– Not recommended for households with toddlers or small children
– They have a delicate digestive system
– Picky Eaters
– Even though they are small, the Maltese is brave, playful, and fearless
– Hypoallergenic coat
Chihuahua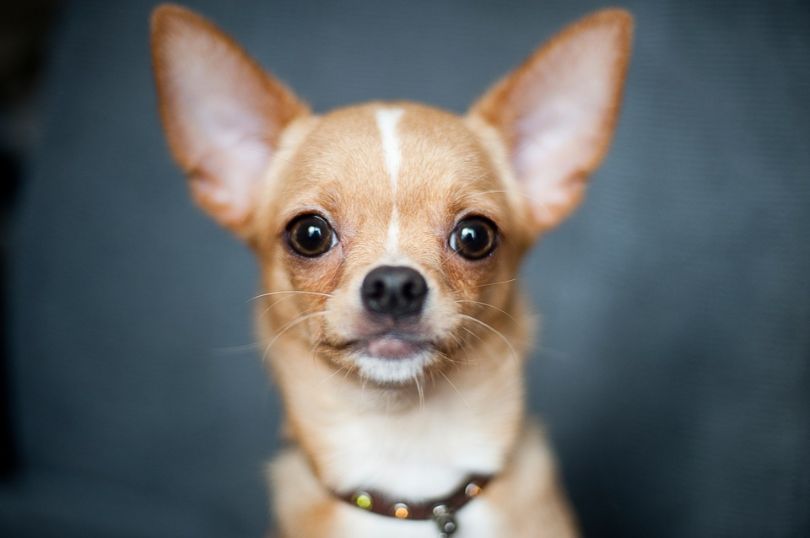 Capable of competing in dog sports, the Chihuahua looks like a small and tiny dog, but they are more than that. Their outsize personality is what makes the Chihuahua a great choice for most popular small dog breeds.
Highlights:
– They live a long and happy life, up to 18 years
– Prone to shivering when they are cold
– Can be unfriendly toward other dogs
– Because of their small size, they should never be left unattended in the yard, as they can become prey of birds
– Can be reserved with strangers
– Known for their larger than life personality
– They can be destructive when bored
– Will run your life if you let them
You can check out our previous dog articles down below:
Why Dogs Lick – Understanding the Love Between a Pup and Owner
Cute Dog Pictures – 5-Minute Guide How to Take Incredible Photos
Study Finds Dog Can Tell When We Are Happy or Angry
Top 10 Smartest Dog Breeds to Play Games With
All Types of Dogs – Complete List to Help You Find the Perfect
Who's a Good Boy? Dog Study Shows Crazy Dog Dad is a Thing