Did you know that popcorn is one of the healthiest foods on the market? Or that popcorn is recommended for pregnant women? Or that popcorn is one of the better protein sources? If you answered yes on all three questions, you probably consume lots of popcorn. If you answered no, then you should start eating popcorn. And while the classic popcorn recipe is good on its own, I've got several variations for you to "spice things up". Let's go.
How can you make a healthy snack even healthier? The answer is simple. Just add some kale, the superfoood that goes well with almost everything you can think of.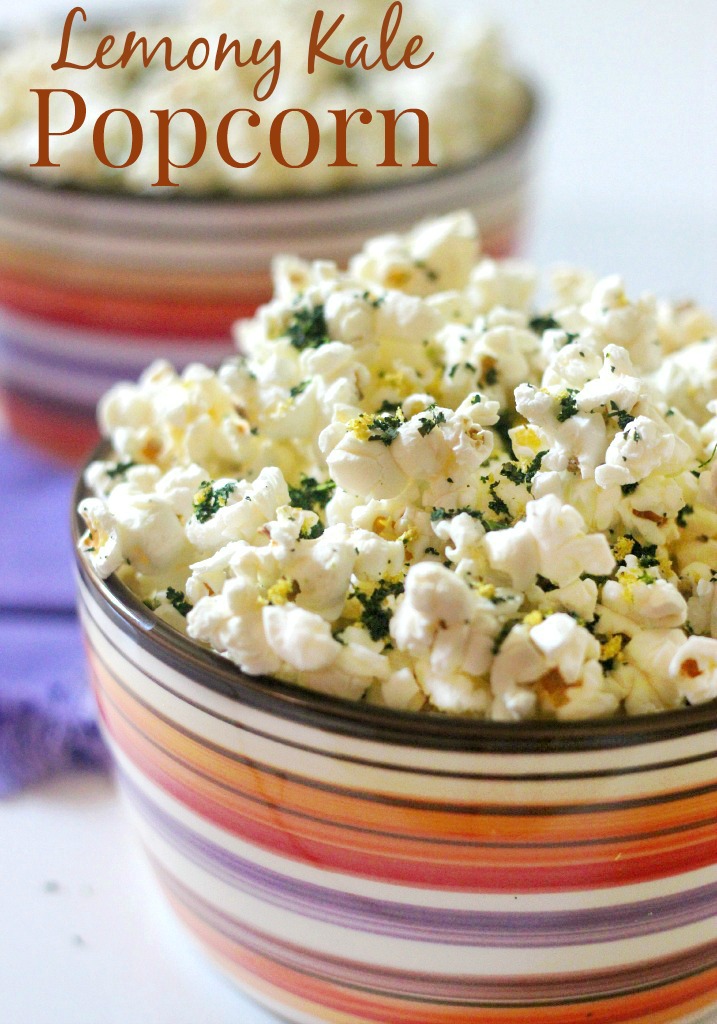 I did say spice things up right? When it comes to spicing things up, one way is by popping some popcorn with sauce and seeds. Check out this great recipe.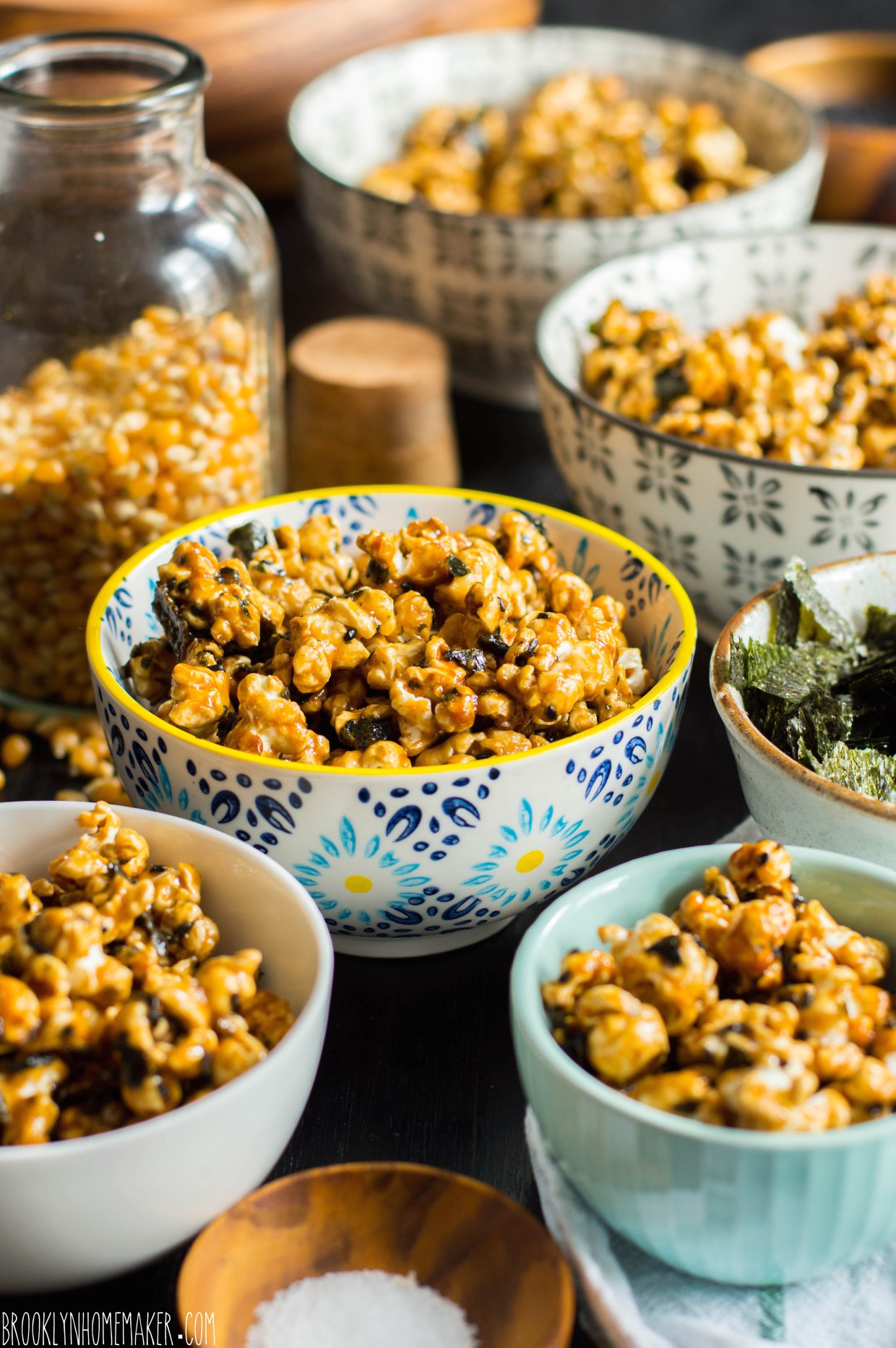 Chocolate popcorn is one of the classic recipes, and what I like about is you get a certain sweet flavor to what is usually a sour snack. With a little protein powder, you make popcorn even better source for protein.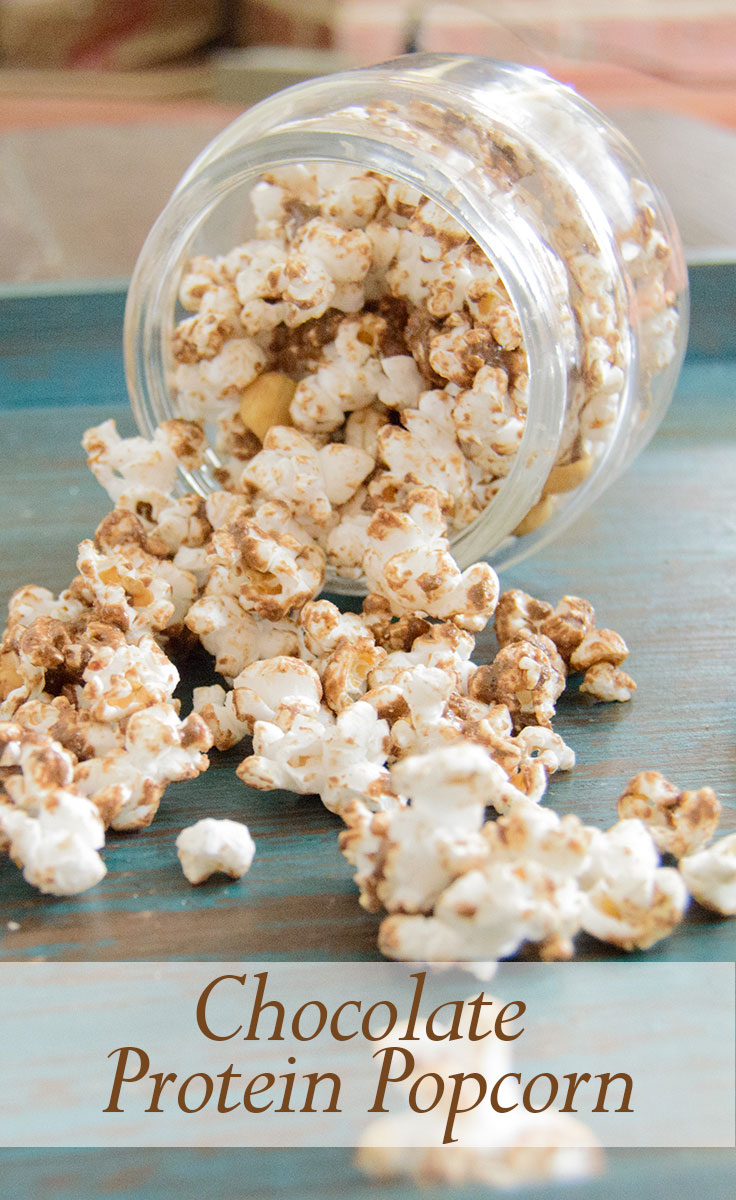 Sweet and sour cuisine is the synonym for Chinese cuisine, but you can apply the same principle with popcorn as well. With some coconut oil, popcorn gets a sweet flavor to go along with the spiciness of curry.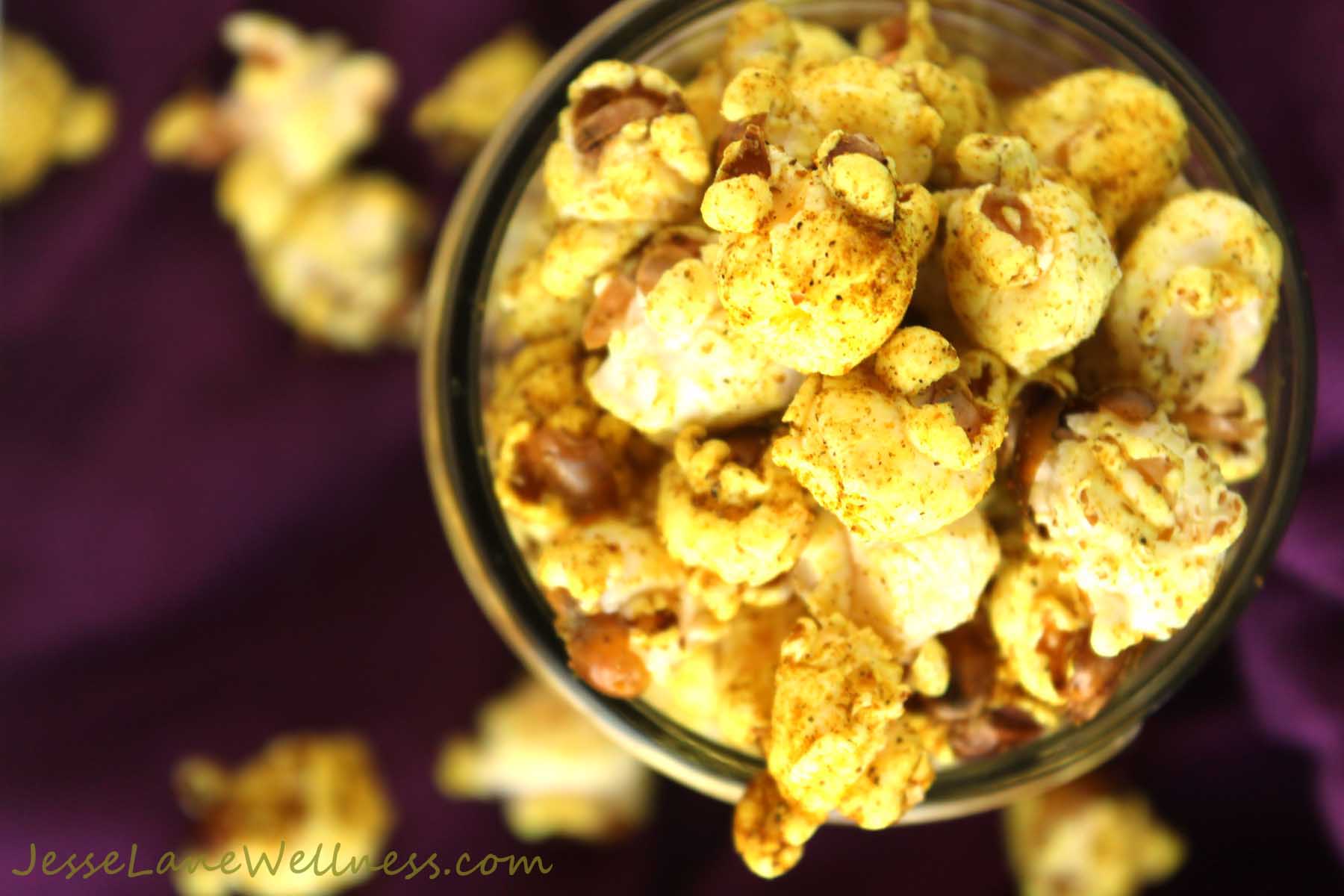 Sriracha is another ingredient that can be added to virtually anything for better taste and flavor. The only thing to pay attention is that you should eat the popcorns immediately after making. Sriracha makes the popcorn little moist, and because of the moisture, they won't store well.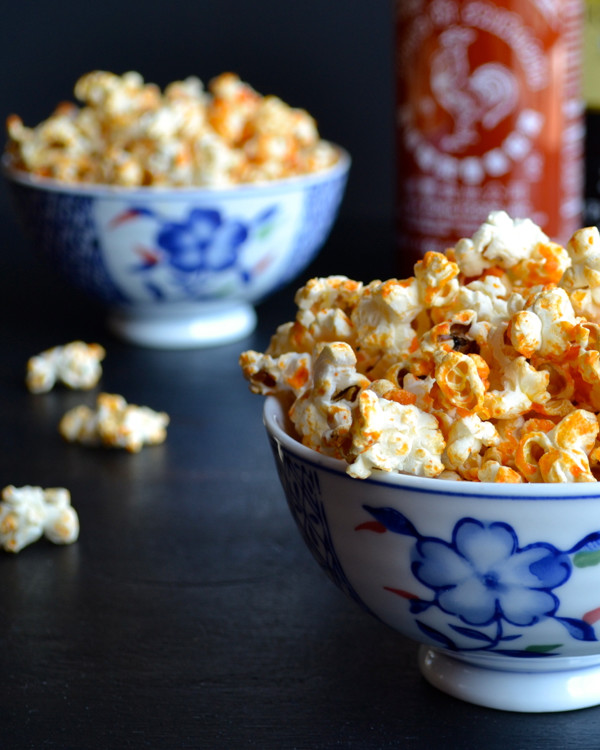 Very similar to the chocolate popcorn, the difference is there is no protein powder added here. Instead, cocoa and butter give the popcorn the required sweetness.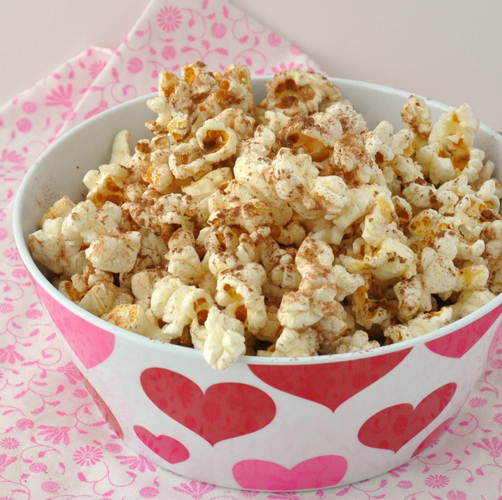 There are several spices here that won't seem complementary on first glance. But my advice to you is "don't be afraid to experiment and think outside of the box". It applies to everything, popcorn included. Some of the best recipes are a result of an experimentation.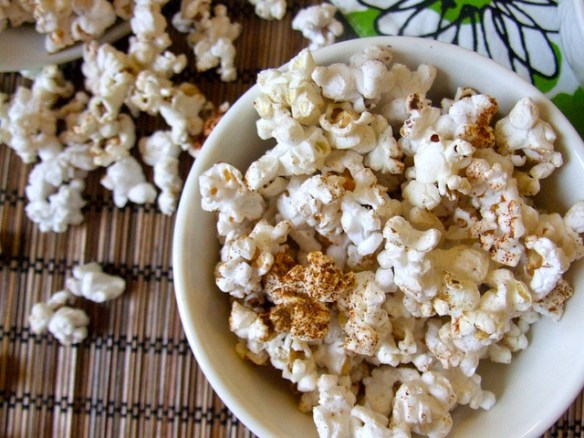 Caramel and apple scream fall, as it sounds and tastes something you would like to eat while under a warm blanket with your love one. But don't wait for the fall to try this recipe. Go ahead now!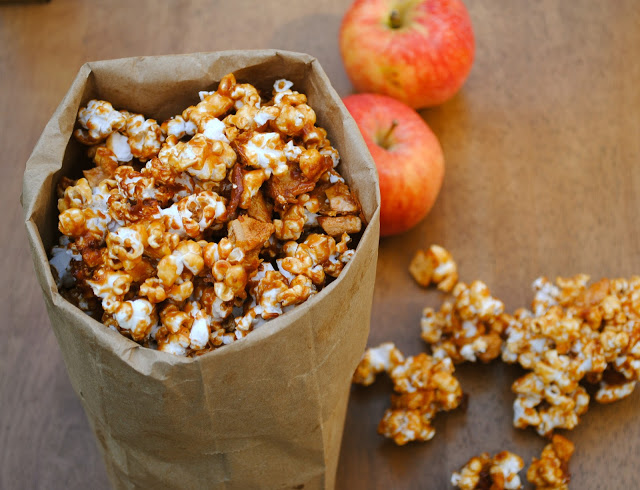 Unlike the apple caramel recipe before, for this recipe, we use apples as part of the popcorn bowl. What you get is a certain refreshing kick that comes in handy to break the saltiness. Add in some pecans, and you get a crunchy touch.
Similar recipe to Hawaii popcorn, with the difference that this recipe requires olive oil instead of butter. The exotic taste as a result of furikake is a welcoming refreshment to the most popular home snack.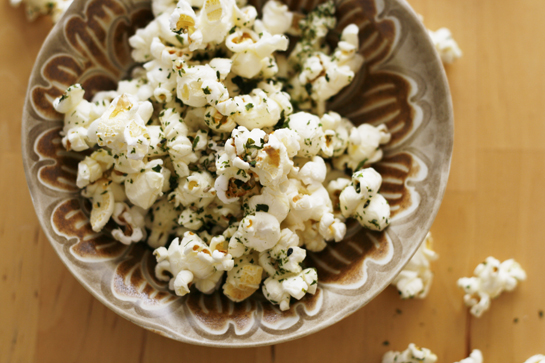 You'll notice there are several chocolate recipes here. I cannot help it, I love chocolate. For this particular recipe, the goal is to make popcorn as visual appealing as tasty. And you can be sure that kids will love them even more because of the confetti and sprinkles.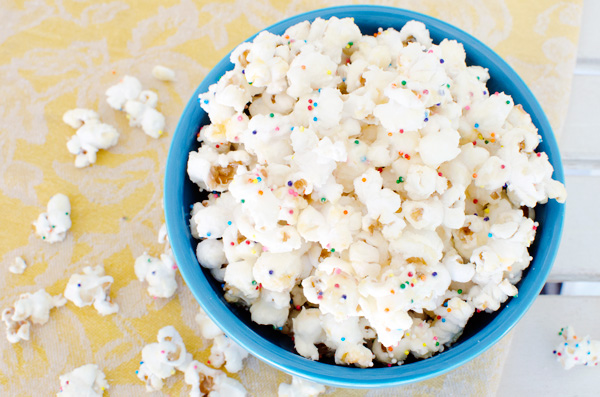 For those of you that love spicy food, this recipe is a welcome addition to the recipe book. You still satisfy your cravings for chili snack, but you do in more healthy way.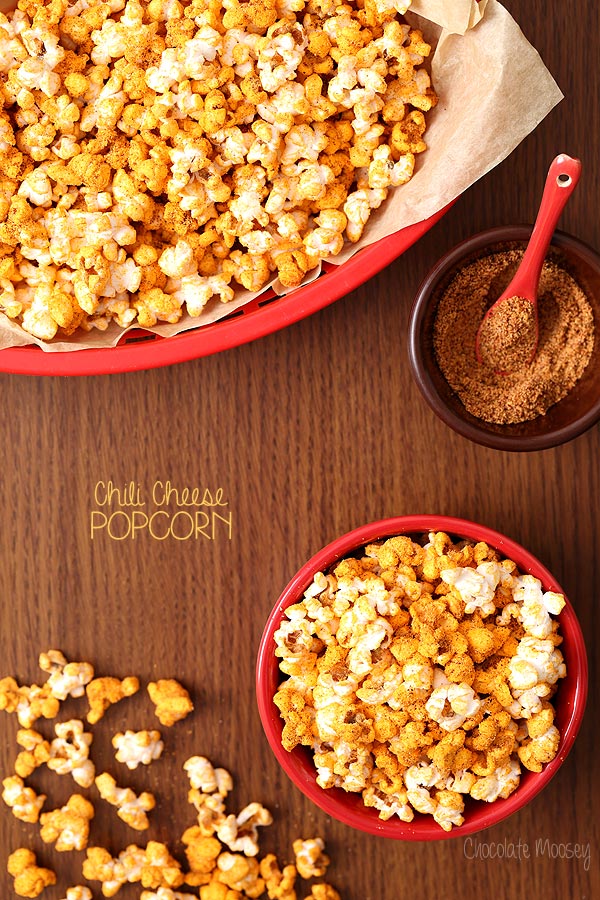 If you know anything about me, you know that I love mixing things up. And that applies especially for this recipe that I found mixing two of the most common snacks in the American home, tacos and popcorn.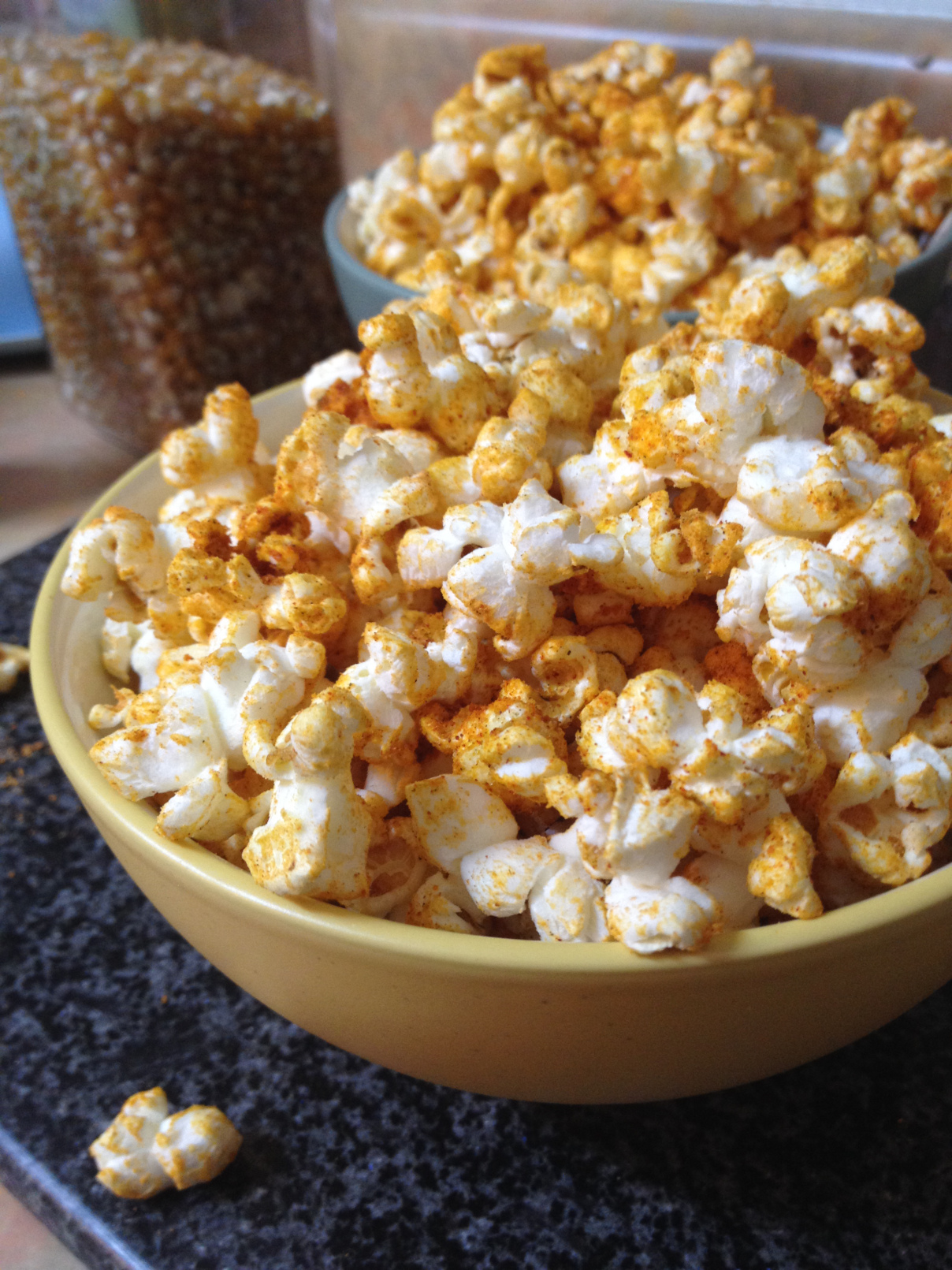 One thing that I love in salads, soups, and popcorn, is whole foods. I love when I get whole foods in my soup, or whole chunks of food in my salad. And you can safely classify this recipe as fruit salad with popcorn. After all, there are tons of berries.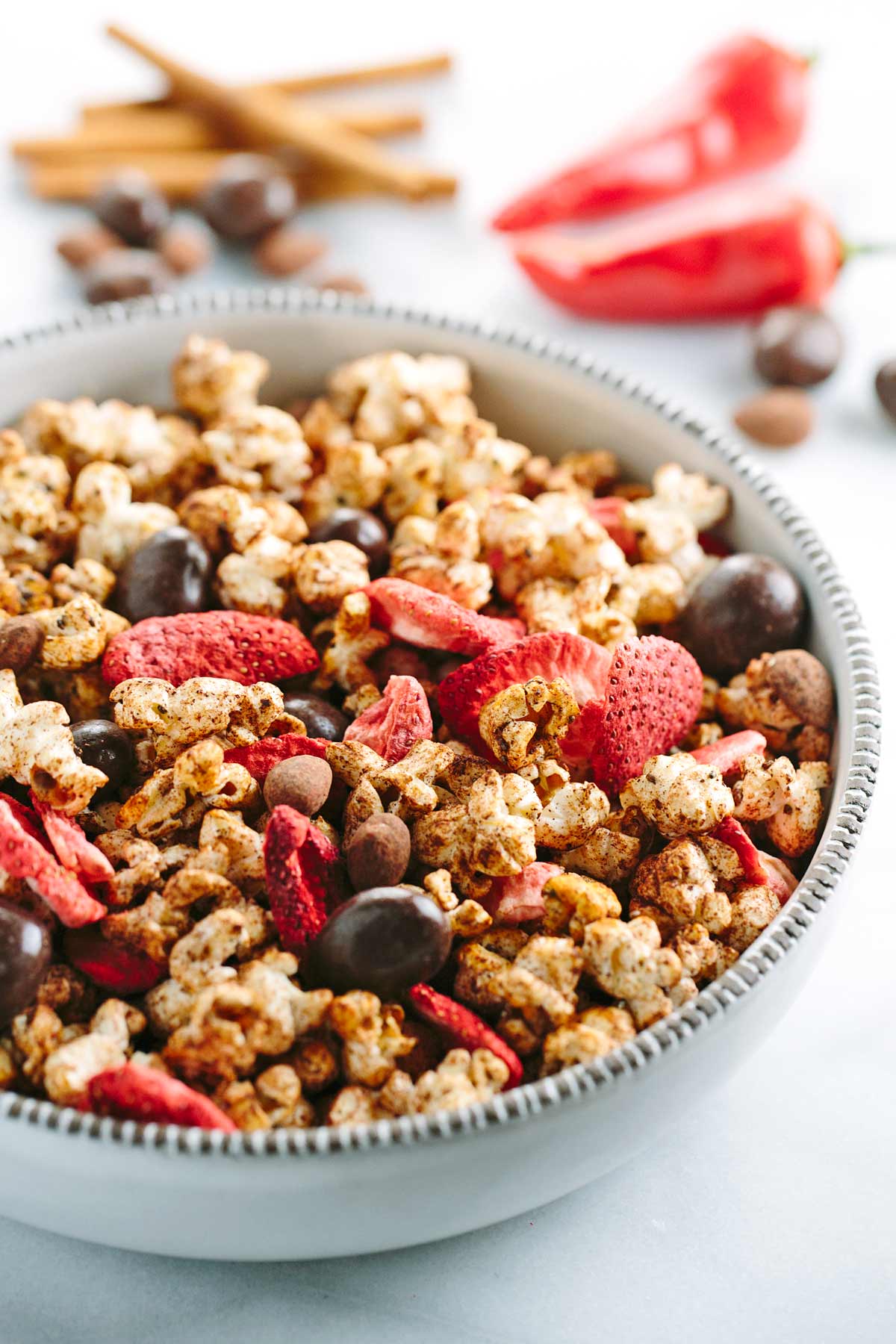 I mentioned that kale can make any dish even healthier. Cinnamon has the power to make any dish not only healthier, but tastier as well. Just a pinch is enough, and you'll get a better version of chocolate popcorn.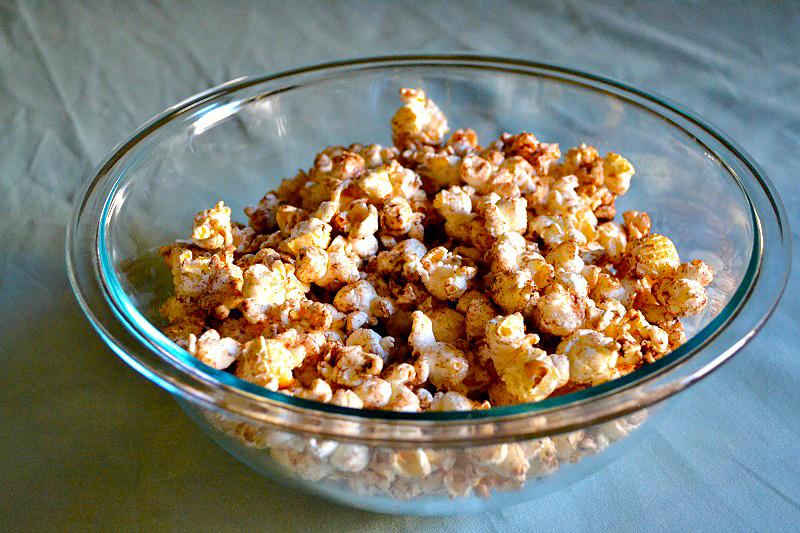 Here is another visually appealing popcorn recipe that doesn't look as much as classic popcorn. Sprinkles, cotton candy pieces and so much more make this delicate dish something to die for.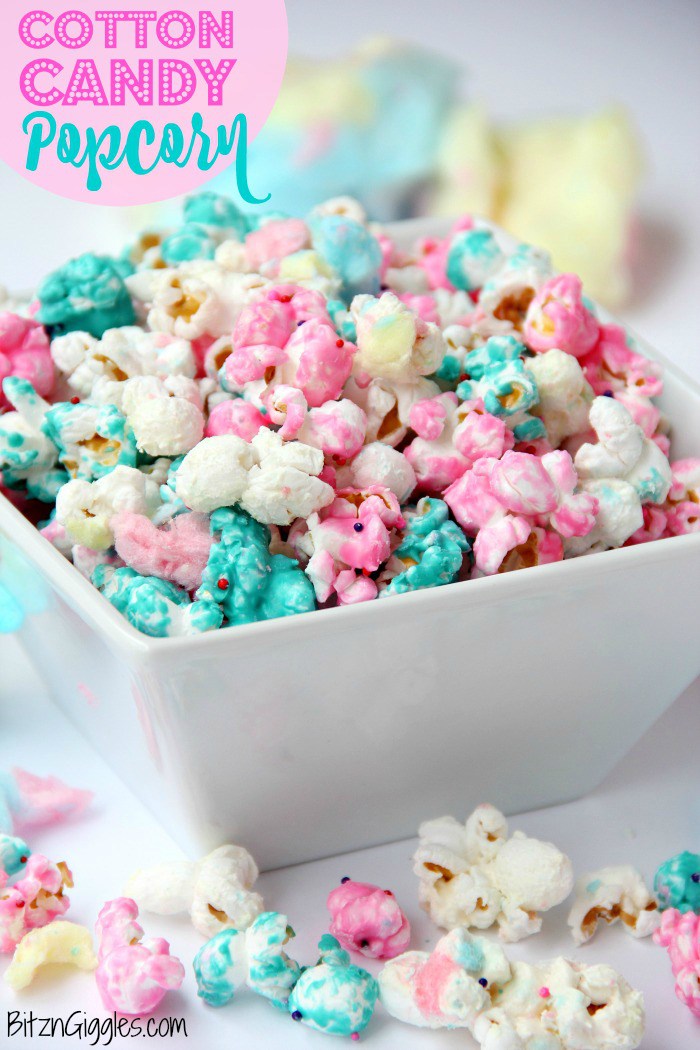 I have some friends that love adding rosemary to popcorn. Not only in this recipe, but in other classic sour popcorn recipes. I've tried it, and I must say I liked it. Rosemary gives popcorn a refreshing kick to the point I was surprised the spicy herb can be that powerful.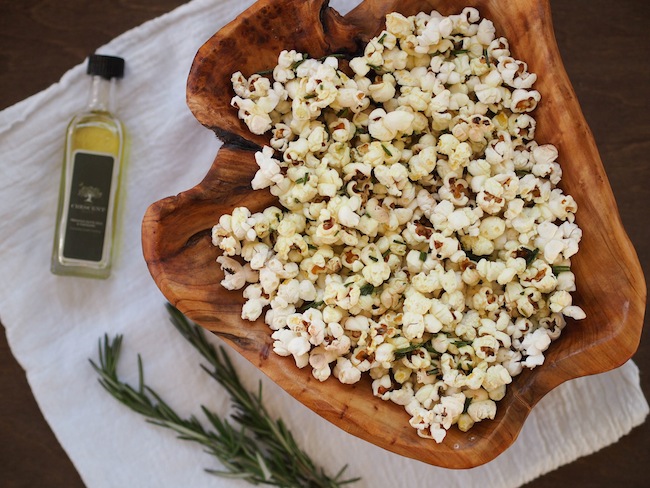 Taking a page out of the Canadian recipe book, we finally have a maple syrup popcorn recipe. But as with everything in Canada, this is not your classic popcorn recipe. In fact, you can even classify it as a desert made with popcorn. Check it out.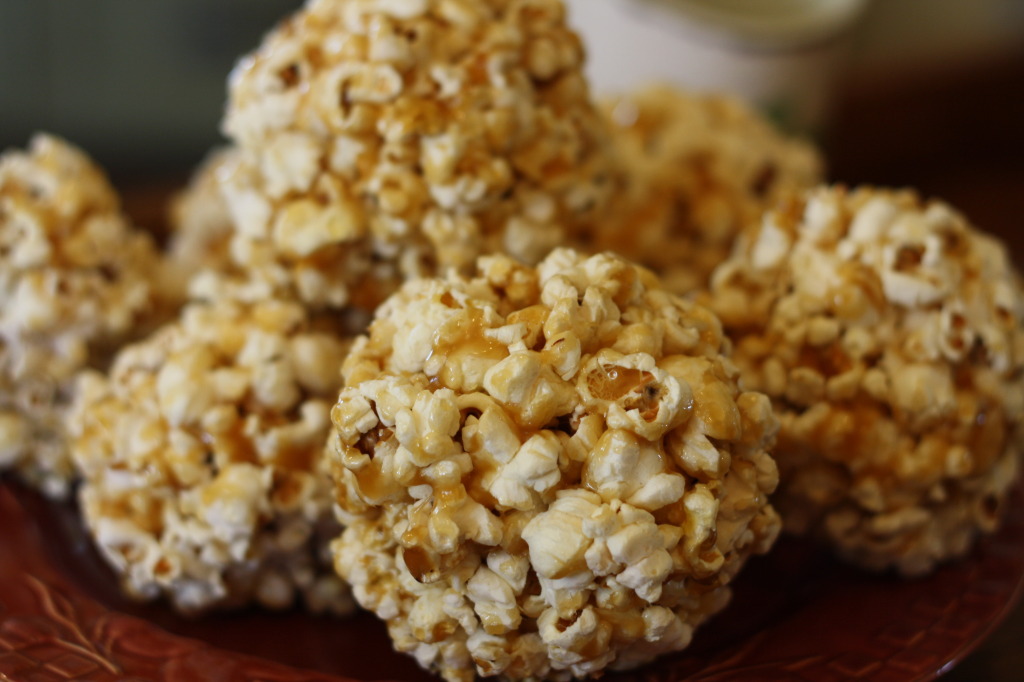 Another ideal combination of sweet and sour, this popcorn recipe is best for consuming after Christmas and the holidays, while your body is still accustomed to comfort food.
Going to the beach and you want a healthy to-go snack with you? This is one option that is worth exploring.
When you are watching a movie with friends, not a girlfriend or boyfriend, they usually expect something more than popcorn. Alcohol and some nuts are usually included. This recipe, however, will help you satisfy all cravings, alcohol, popcorn and nuts.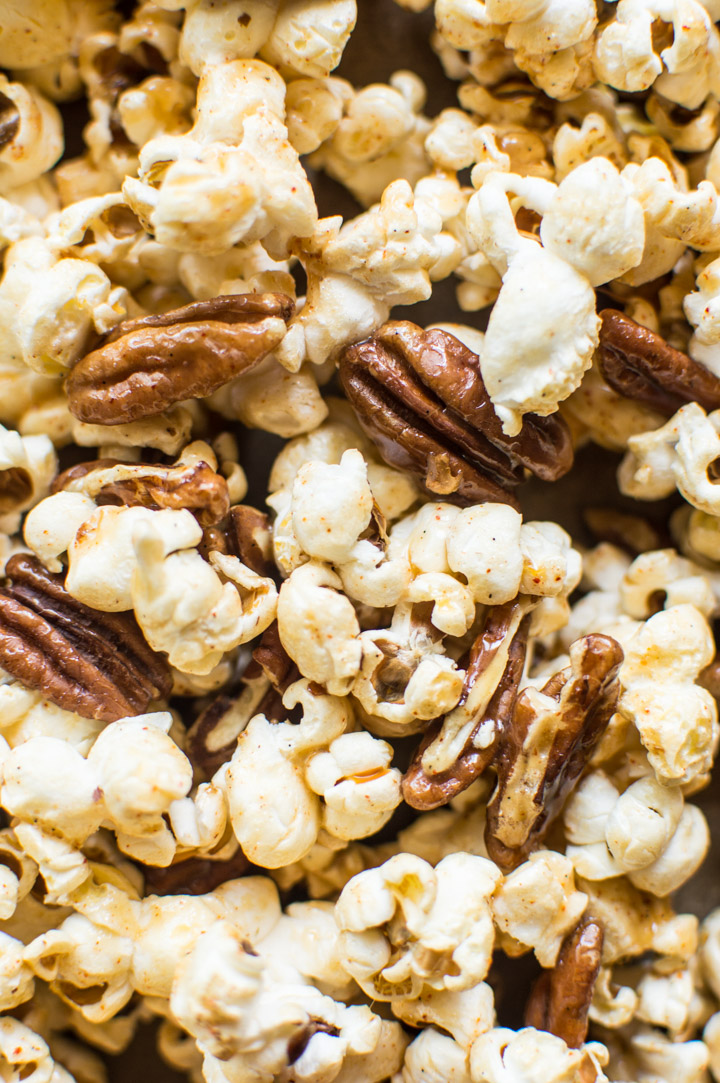 I did warn you there will be couple of more chocolate popcorn recipes. And here we are to the mint chocolate chip popcorn perfect for those that love chocolate, but want a refreshing kick to go along with the chocolate.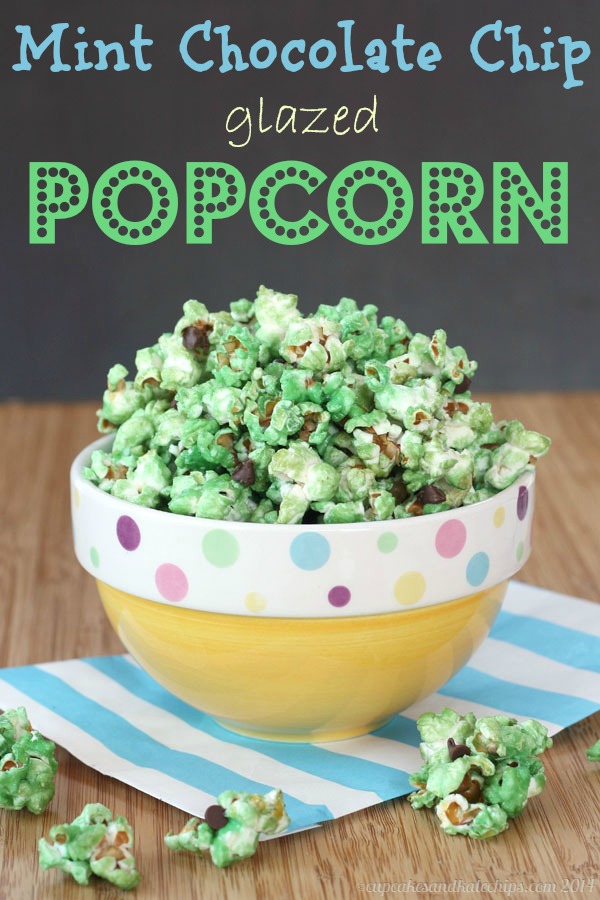 I bet you are asking yourself how can you make popcorn superfood? Well, we already had a recipe with kale at the beginning, but this is taking things up to a new level. Enter spirulina, superfood on its own rich with healthy nutrients that many athletes nowadays recommend.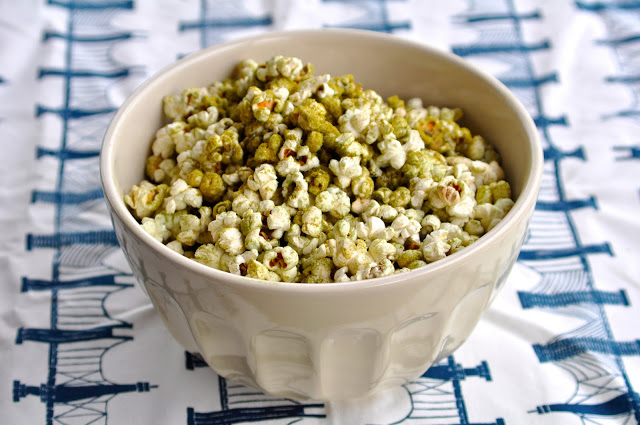 Delicious, soft, chewy, sweet, and everything in between. I know many people are not fans of caramel popcorn. And the reason is simple, when it comes to popcorn, most people expect a crunchy snack. But this one is worth trying.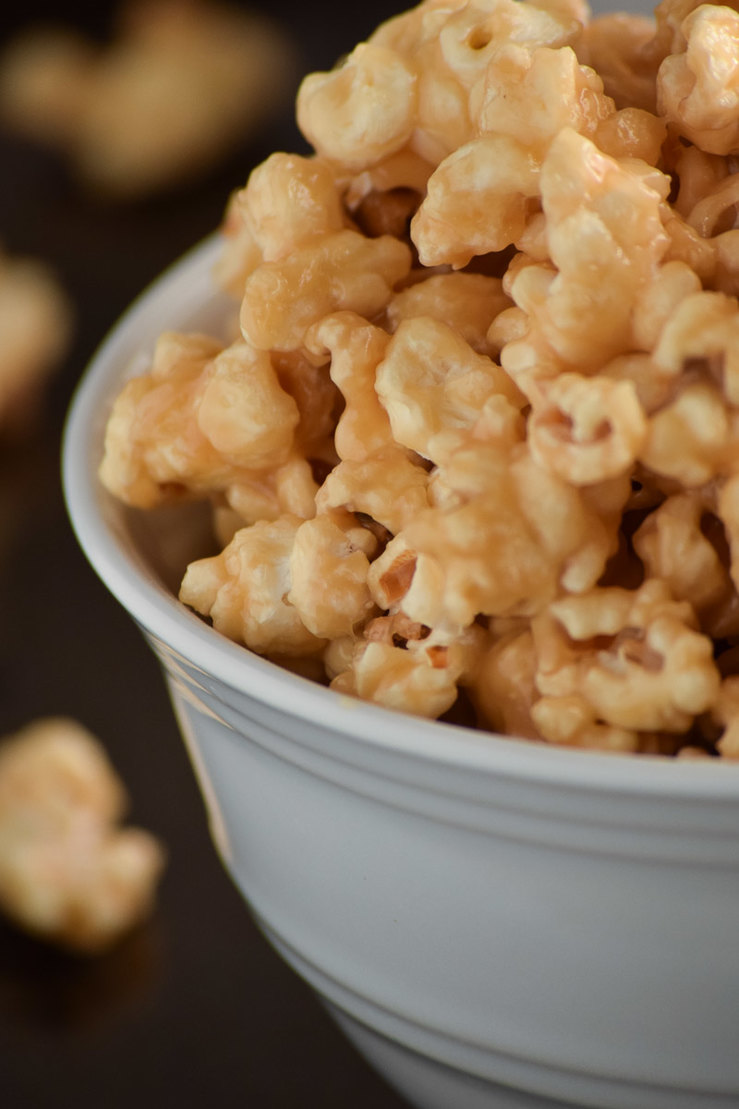 I hate sounding stereotypical, but the truth is, Americans love their barbecue. And when it comes to barbecue, buffalo wings are definitely one of the most popular recipes. For barbecue people, I present you this popcorn recipe that will satisfy your cravings for high calorie food.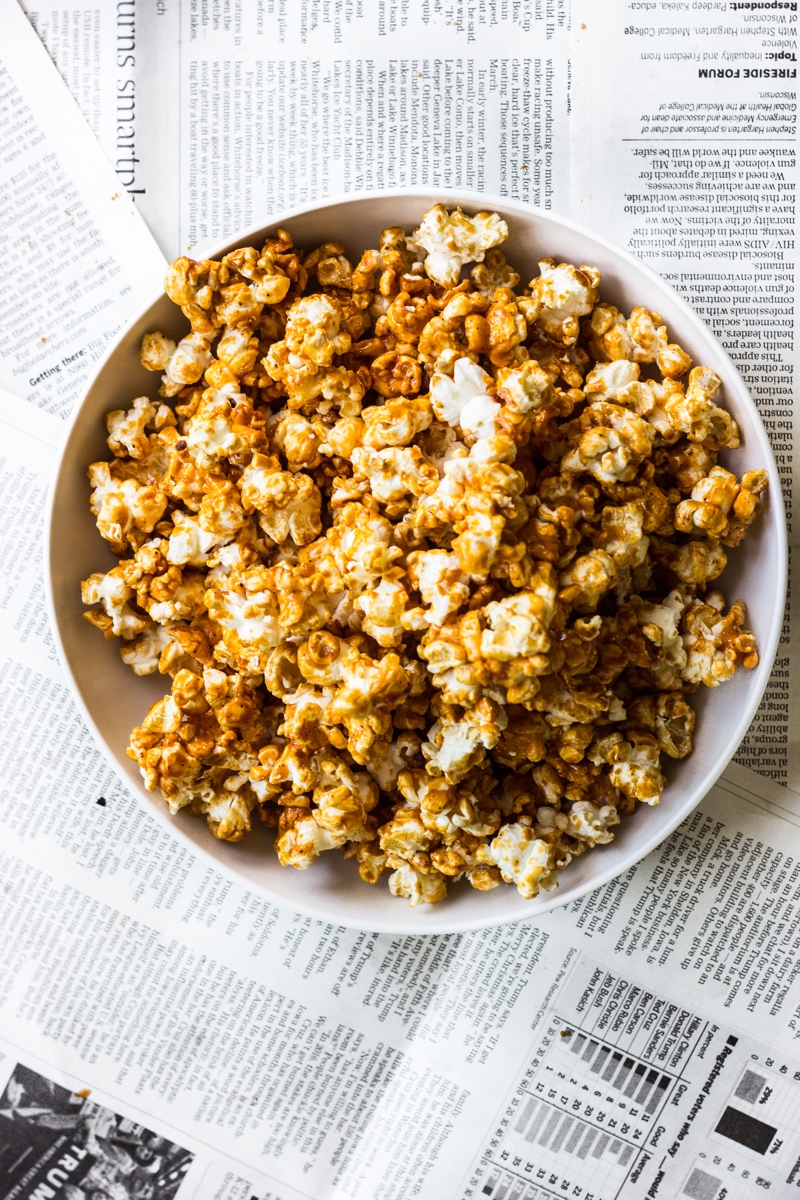 Cheese goes so great with popcorn. You get the same effect as with caramel, which is softer popcorn and more creamy but in a sour way.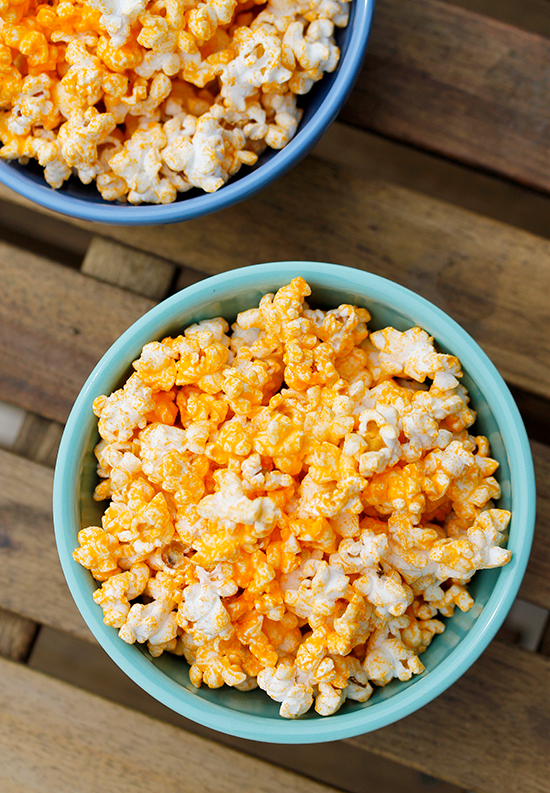 We started spicing things up at the beginning, but in the middle we forgot about the spices and how they can enrich every dish. Spices are essential part of cooking, so why ditch them for popcorn? Curry is such a great spice, you'll forget all other recipes once trying.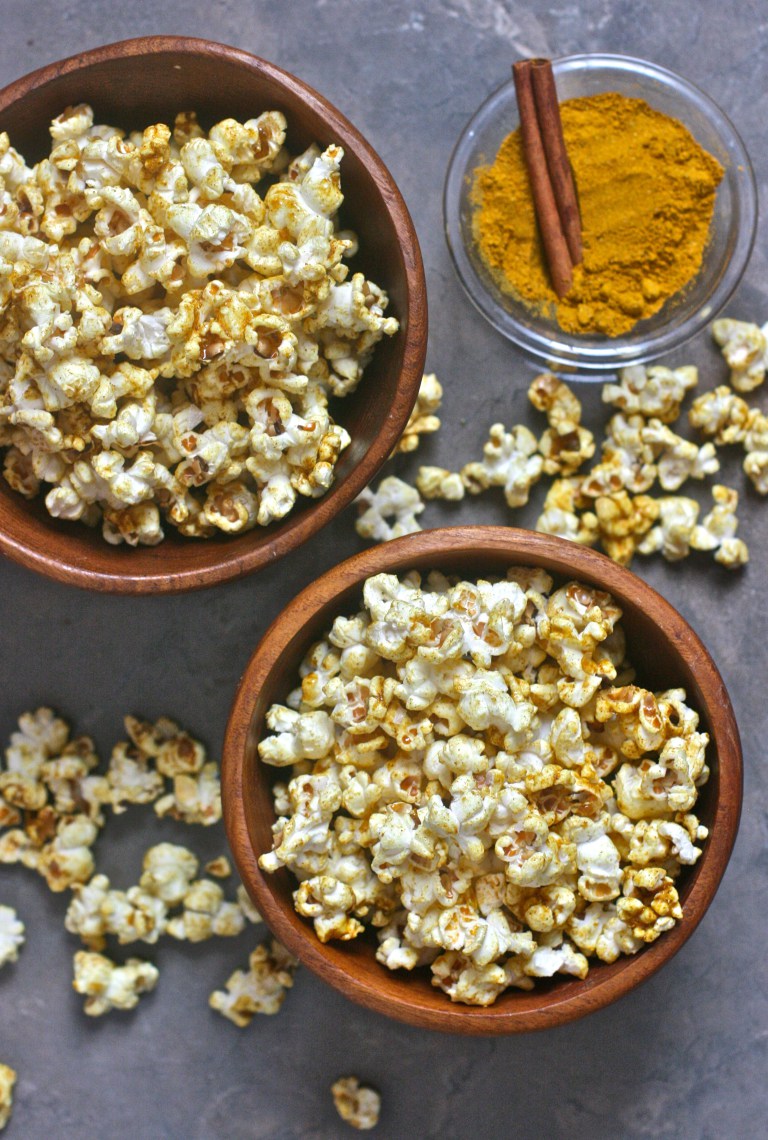 Notice a pattern so far? Popcorn is one of the best foods for experimenting with sweet and sour recipes. And while lime is not your top sweet option, it does contain small amounts of sugar. But more importantly, you get a refreshing kick that goes perfect with the heaviness of popcorn.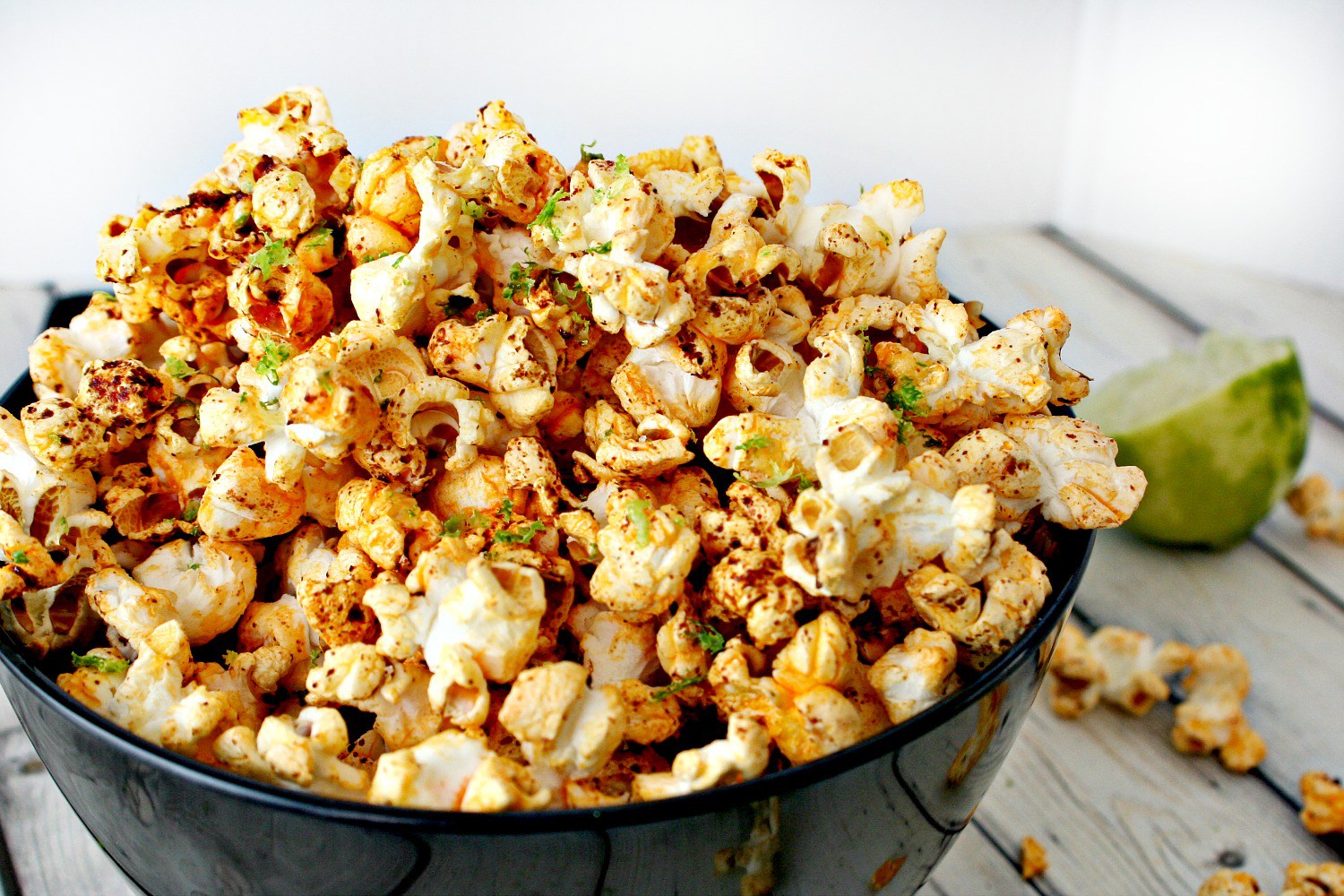 Another Christmas-themed recipe, but you can prepare it every time of the year. I know Christmas is usually the period of the year when you get under a warm blanket, enjoy comfort food and watch movies. But don't want for Christmas to try this recipe.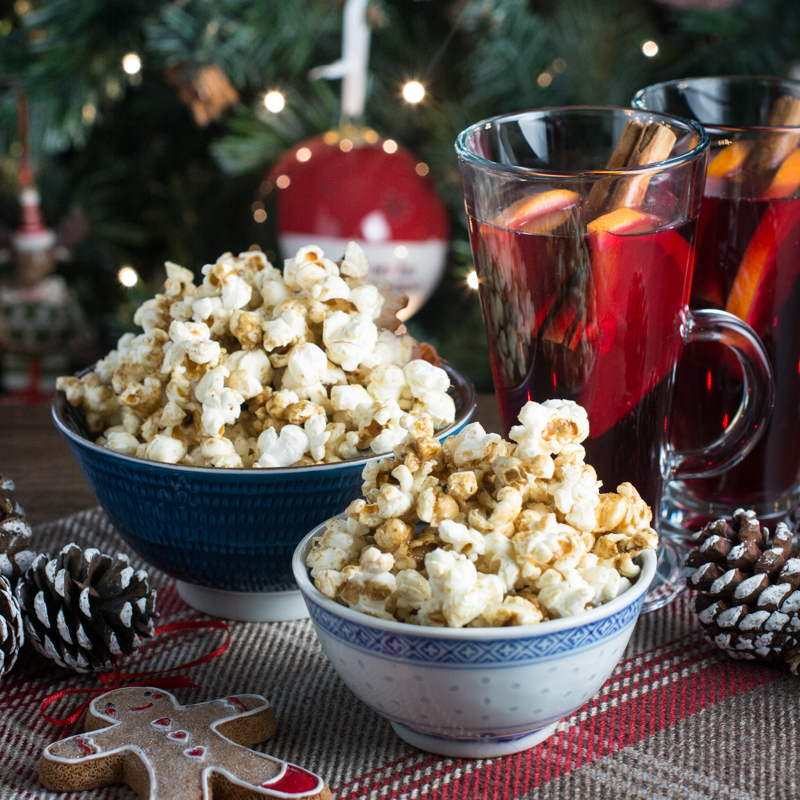 I feel it is only natural that we end with a three-way recipe for popcorn. At the end, we gather three of the most common recipes for popcorn, caramel, curry (spicy) and cinnamon (sweet). Enjoy!