We've all heard of stories about dogs saving the lives of their owners, but have you seen one perform CPR on a person?
A police dog in Madrid has shocked the world by saving the life of his partner. Immediately after the agent collapsed, Poncho, the hero dog, ran into the scene and repeatedly jumped on him. The dog was performing Cardiopulmonary resuscitation (CPR), a lifesaving technique that even most humans don't know how to do.
Police Dog Didn't Hesitate to Save His Companion By Doing CPR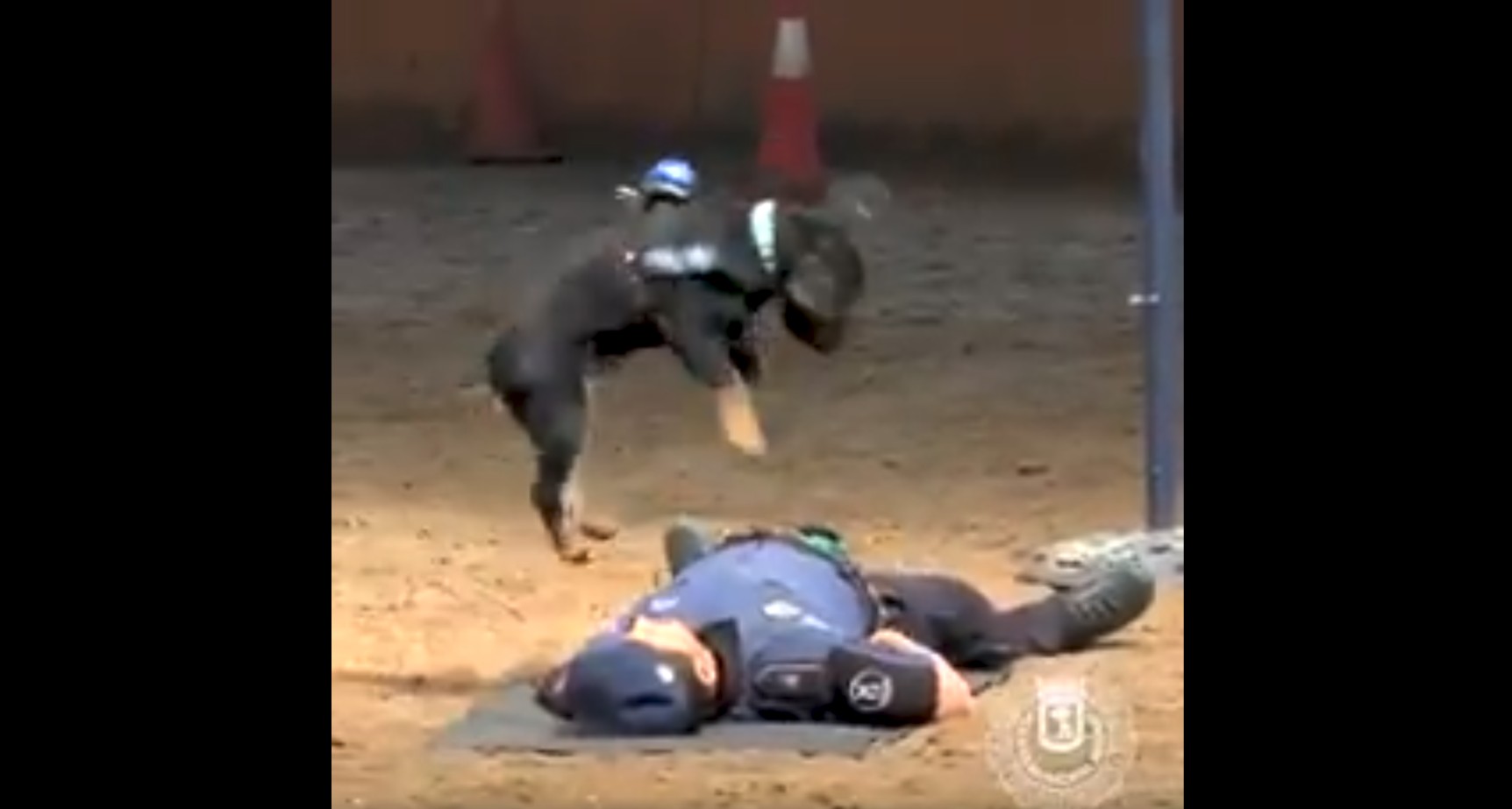 However, it wasn't at all real. The event was only a simulation and was intended to test the skill of this intelligent police dog. Even with the loud cheers and applause, Poncho wasn't bothered and just did what he had to do.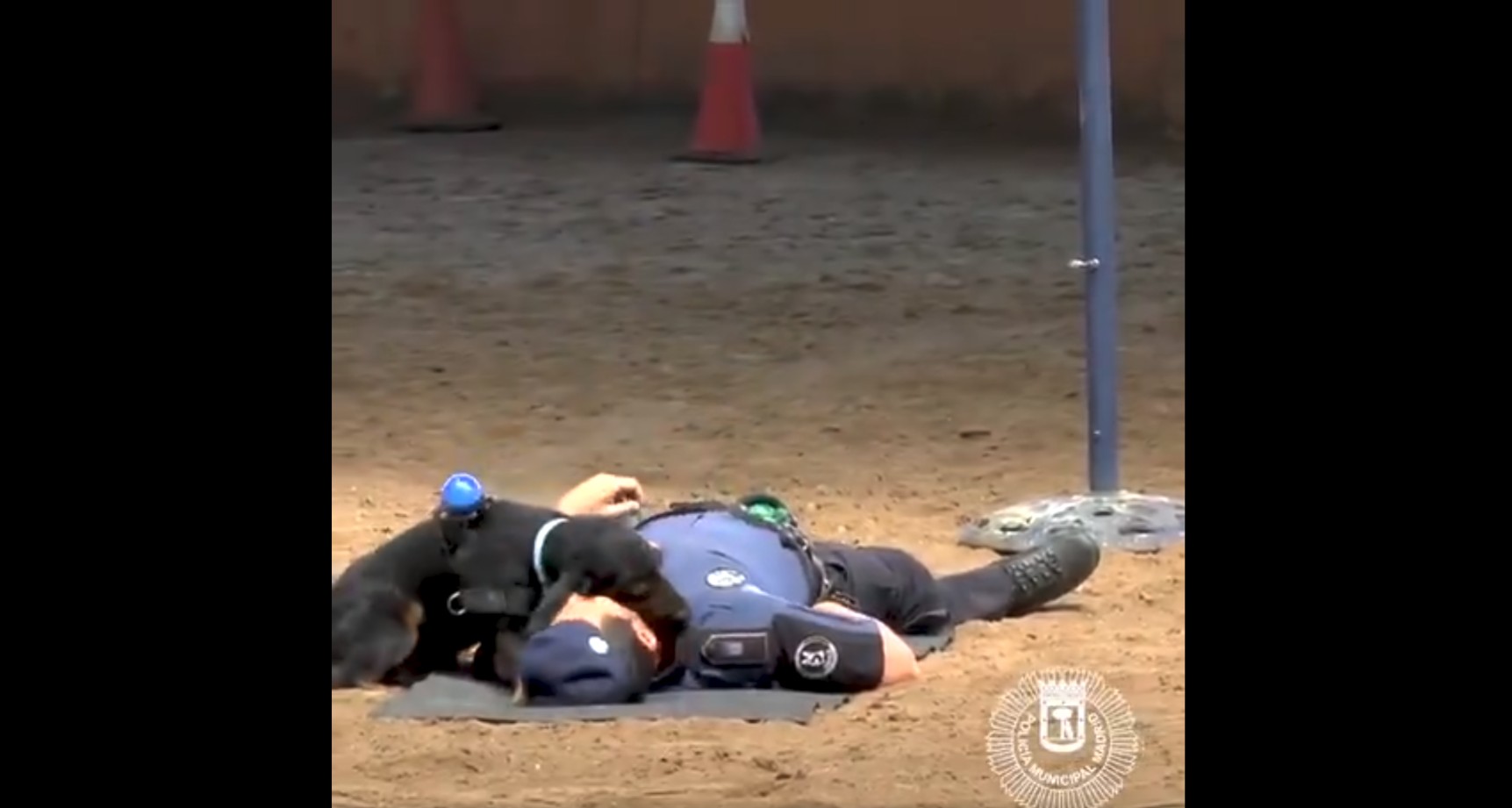 It looks like he's just being a regular loving dog, but Poncho seems to be checking the pulse of the cop. This, of course, is a part of the CPR procedure.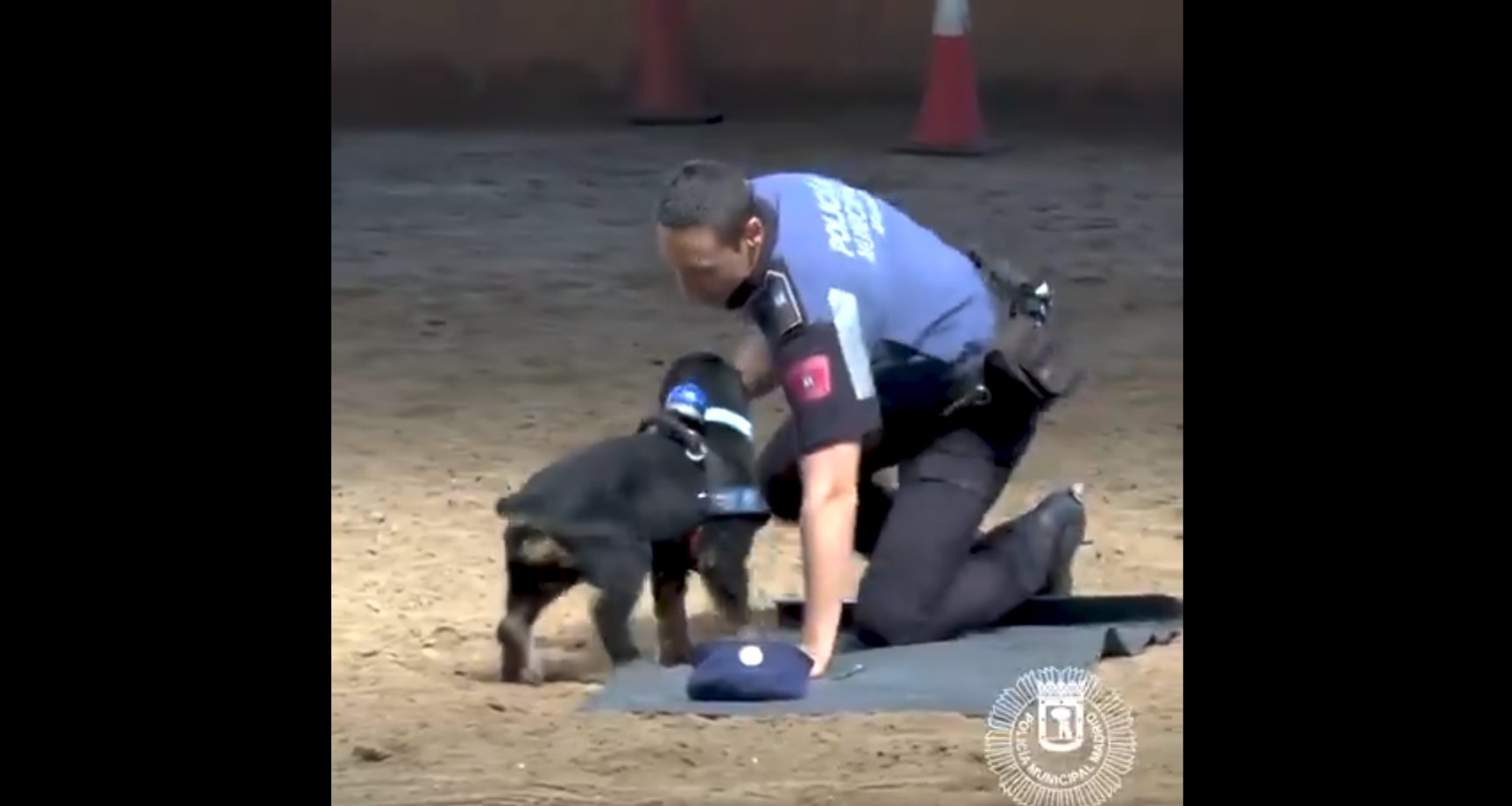 After a few minutes, Poncho finally "saved" the cop as he got back on his feet.
The official Twitter account of the Police of Madrid posted the video, and it has now reached almost 2 million views.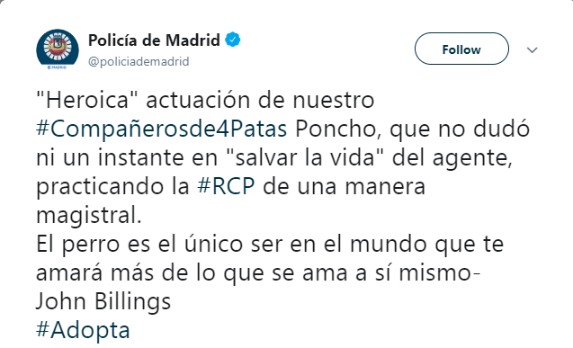 The first sentence translates:
"Heroic" performance of our #Compañerosde4Patas Poncho, who did not hesitate for a moment to "save the life" of the agent, practising the #CPR in a masterful way.
In the latter part of the statement, they included a striking quote that says, "The dog is the only being in the world that will love you more than he loves himself."
They ended it with a hashtag, "#Adopta" which means "to adopt" in Spanish.
Watch the Twitter video here:
"Heroica" actuación de nuestro #Compañerosde4Patas Poncho, que no dudó ni un instante en "salvar la vida" del agente, practicando la #RCP de una manera magistral.
El perro es el único ser en el mundo que te amará más de lo que se ama a sí mismo- John Billings#Adopta pic.twitter.com/yeoEwPkbRc

— Policía de Madrid (@policiademadrid) 22 tháng 6, 2018