Known as one of the most mysterious signs in the zodiac, Pisces can be best described as "here, with all the emotions." Feelings are huge part of their character. Everyone born between February 19 and March 20 is part of the Pisces family, so below are tattoo ideas for you to honor your zodiac sign. Pisces can be delicate and intricate, but most of all, artistic.
1.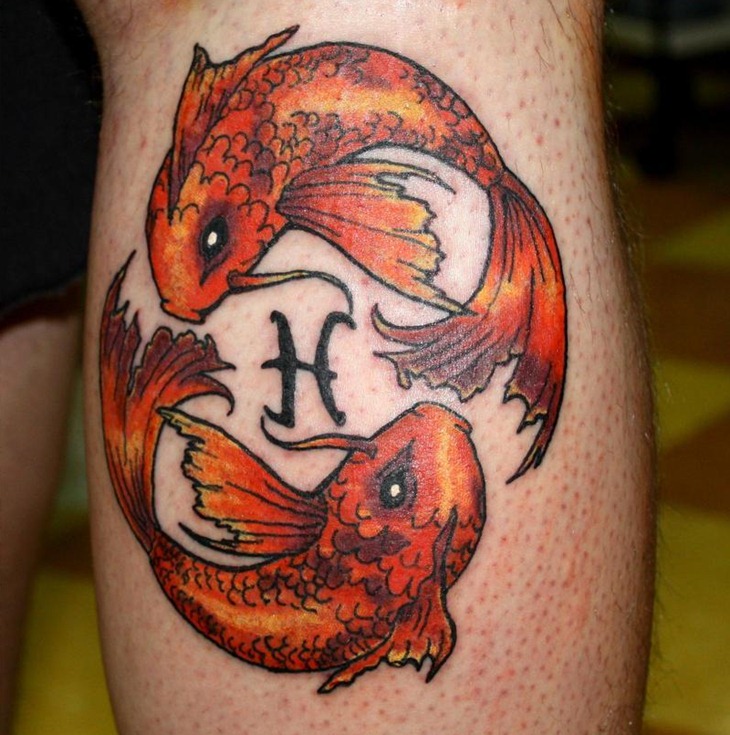 As we said, feelings play a huge role, and is there a more humble feeling than two fish almost kissing and chasing around in the water? The color, the details—this tattoo is just a masterpiece.
2.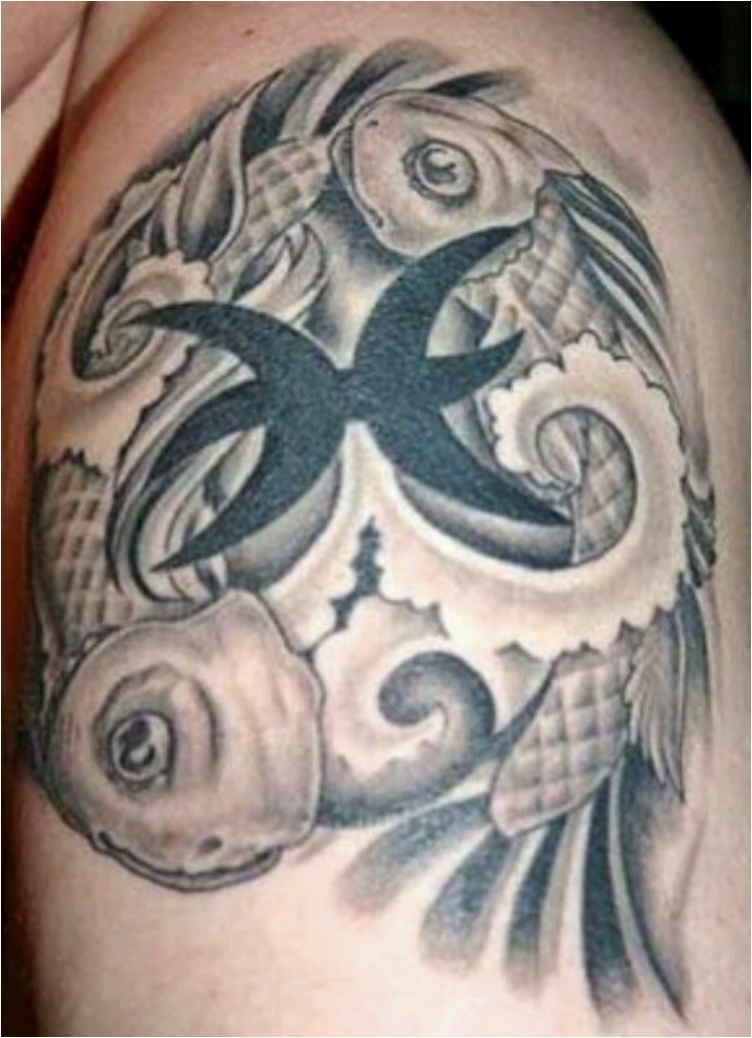 We said Pisces are artistic, so expect to see more artistic tattoos and fewer cute and adorable ones. The bevy of elements accompanying the Pisces is just astonishing.
3.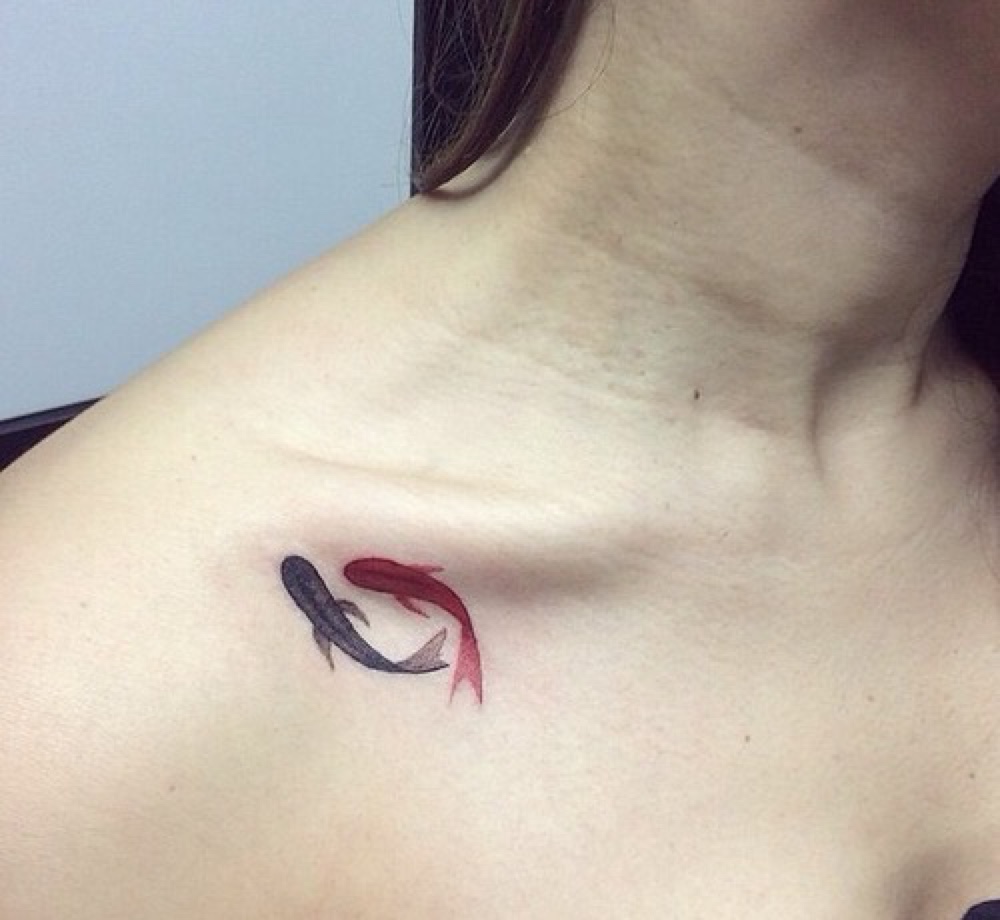 You don't always have to go big. Sometimes, a small, simple, elegant, yet subtle tattoo is the best way to honor your zodiac sign.
4.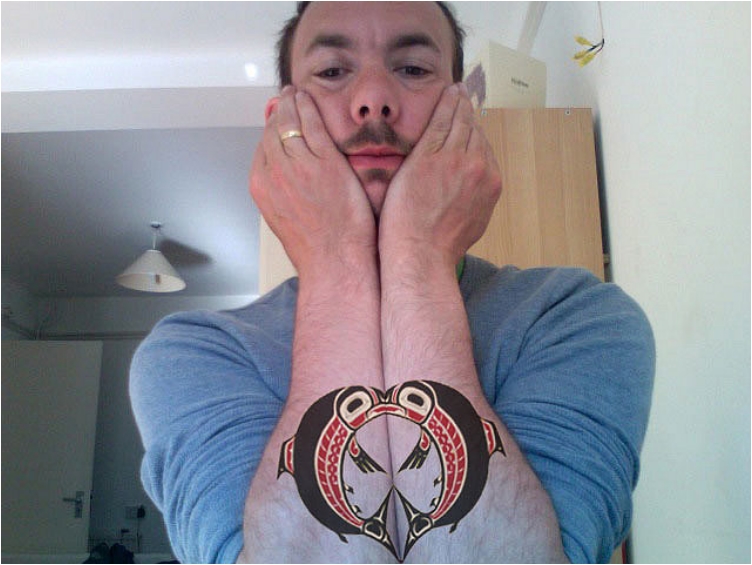 Now this is what I call a tattoo. Pisces need to be together, and such creative work needs to be applauded.
5.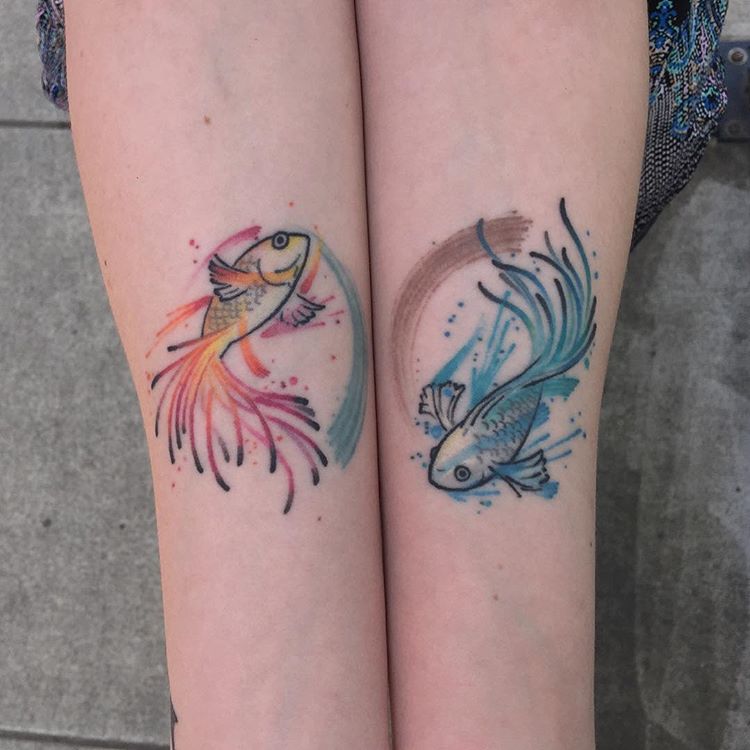 This is one of those cute and adorable tattoos we mentioned earlier. I love that the Pisces are in different colors, and that there are not many details.
6.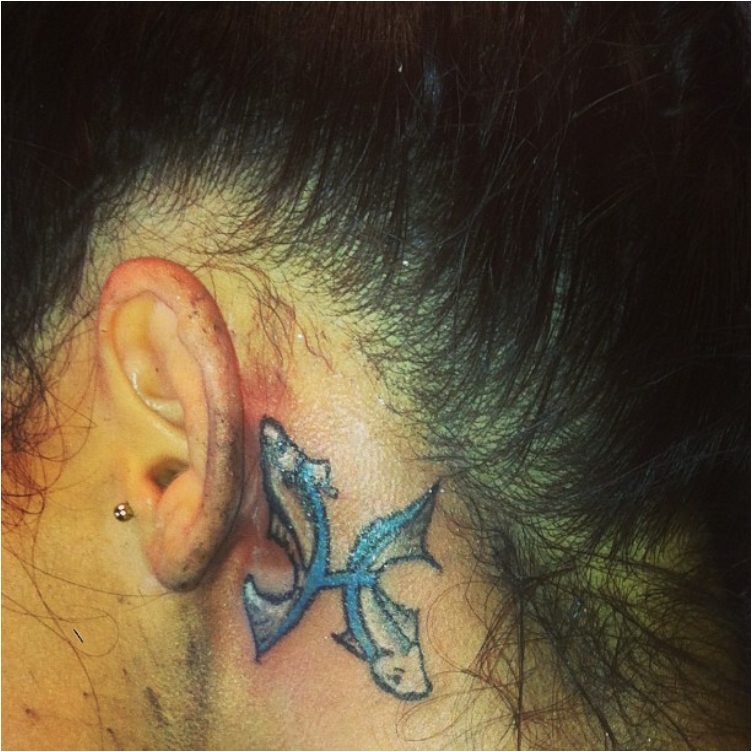 When it comes to the area behind the ear, people usually opt for numbers, dates, or some smaller tattoo. But your zodiac sign can be a good idea as well. This tattoo is one that's on the list more for the creative location than for the tattoo itself.