Remember: Trash Pink and you'll get a third-degree burn. This amazing pop star is not one to sit back and let online trolls say whatever they want after she responded savagely to a Tweet early Wednesday saying she should be named 'purple' for looking so old.
Wow Pink looks so old that should be named Purple instead

— Huachinango Refrito (@huachinango83) 16 May 2018
There are a plethora of impressive things about Pink; her undeniable talent in singing, her motherhood that goes beyond measure and for the record, her epic comebacks. But aside from these, the pop icon did another notable act; defended herself from a remark about looking old.
Pink's Response
You must be from la. Well, there are a few people left in the world that choose to age naturally. And I've earned every fucking minute of my 38 years. How you lookin though? Cause I never heard of ya til you put my name in your mouth. I shall call you little purple troll. https://t.co/3WcH2TRrHW

— P!nk (@Pink) 16 May 2018
Savage! If this already made you giggle out of a victorious sympathy for the star, here is a continuation of her reply:
I am of the mindset that it's a blessing to grow old. That if your face has lines around your eyes and mouth it means you've laughed a lot. I pray I look older in 10 years, cause that will mean I'm alive. 🤙🏼

— P!nk (@Pink) 16 May 2018
Apparently, someone tried to age-shame Pink but made a shame out of herself/himself instead.
If you have been following Pink on social media, you should know that she doesn't put up with disrespectful nonsense. If you are to tell her a negative remark, make sure you are right and your standards fit her well.
If not, this is what you get. The star, who is a woman of ideals, is not affected by the societal standards on conventional beauty. Reiterating the response, Pink sees ageing in a positive light. Unlike many who resort to botox and plastic surgery, she chooses to embrace her wrinkles.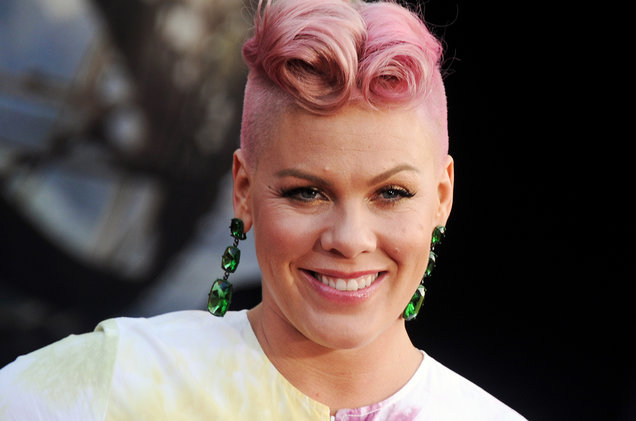 It is indeed a blessing to grow old and age naturally to see how far your hard work has gotten you. The little purple troll should listen to every bit of what Pink has to say.
Support From Her Fans and Co-Stars
Of course, fans got her back! One user even tweeted, "Can't wait to see you when you're 80. And if you're still doing aerial stunts, all the better." The always outspoken artist replied:
You know I will! I'll call it "the wrinkles and rolls tour" https://t.co/DMXdgyu3dB

— P!nk (@Pink) 16 May 2018
Even celebrities rallied behind her back to show support and agreement. Here are what Josh Gad, Reese Witherspoon and Laura Wright has to say:
I love this woman with all my heart. Thank you @Pink for being beautiful and perfect and you https://t.co/Ryp8iQWtFe

— Josh Gad (@joshgad) 16 May 2018
Agree @pink 💯!
We are supposed to grow old and ❤our faces and our bodies that carry us through this life. Gotta have Gratitude for every minute on this Earth. ✨https://t.co/cskBQcbUgw

— Reese Witherspoon (@RWitherspoon) 16 May 2018
You are Fucking Perfect!!! As is your response!!!!!

— Laura Wright (@lldubs) 16 May 2018
There is a lot to learn about Pink's response: appreciating your years, loving the beauty everyone has and standing for yourselves. Being a celebrity doesn't mean people can just tell you how you should be named.
And for this, Pink is the real epitome of beauty. We should all be proud of our wrinkles, stretch marks, bellies and lives.