Headache always catches us off guard — amid work, when leaving for a summer trip, on a date — without a familiar pill at hand. And, it leaves no one unaffected.
Every 10 seconds, one person in the US lands the emergency room for migraine or headache. Its causes can range from stress, sleep deprivation and motion sickness to heredity and accompanying illnesses.
Most of those times, the first remedy that comes in our hurting mind is to consume over-the-counter pills. We become dependent on them that getting rid of headache seemed impossible without a pill.
Its high time that you relieve that throbbing pain on your head in seconds with this traditional Chinese acupressure method used for thousands of years.
Plus, you do not have to apply them all to ease headache. One or two can take your frustration away.
Massaging Acupressure Points
Before applying, make sure you are relaxed on a comfortable position. Massage one of the points with repeated light press or circular movements.
The massage usually takes place for only 30 seconds to a minute while headache eases during massage or 5-10 minutes after it.
6 Main Chinese Acupressure Points to Relieve Headache
1. Yintang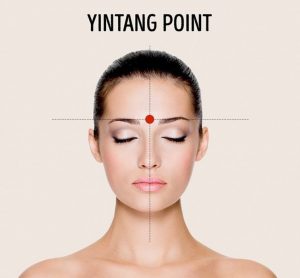 Close your eyes and locate this third eye point between the eyebrows where the bridge of the nose meets the forehead. Apply firm pressure gently using your thumb for a minute or less.
This acupressure point balances the pituitary gland and can treat hay fever, indigestion, ulcer pain, insomnia, fatigue and eye strain as well.
2. Yingxiang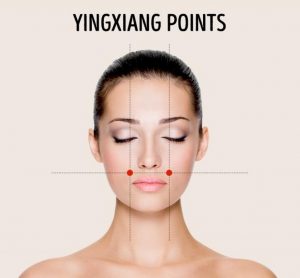 Yingxiang points are located beside the nostrils aligned with the eyes. Feel the dimples at the bottom of your cheekbones and apply firm pressure or circular massage.
It reduces migraines as well as head congestion, burning eyes, eye fatigue and nasal blockages. These points are also called "facial beauty" for improving acne problems, skin blemishes, facial swelling and poor complexion.
3. Zan Zhu
Massage the symmetrical points located at the inner edge of your eyebrows for a minute to relieve a simple headache instantly. It is also good for vertigo, lazy eye, poor night vision and hay fever.
The "Drilling Bamboo" point is mostly beneficial for people suffering from sinus problems and is highly effective in improving visual acuity.
4. Shuai Gu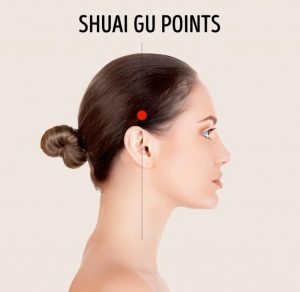 These points are located 2-3 cm. from the start of the hairline behind the temple area. Acupressure on these points eases aching temples and tired eyes.
5. Tian Zhu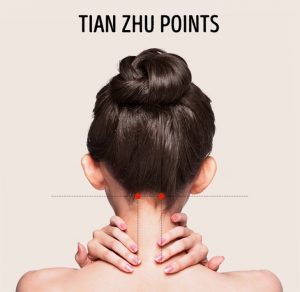 Tian Zhu points, also called "Heavenly Pillar", greatly relieves not only migraine and headache but also anxiety, stress, exhaustion, heavy head, stiff neck, insomnia and eye strain. It is also an effective method in treating thyroid imbalance.
6. He Gu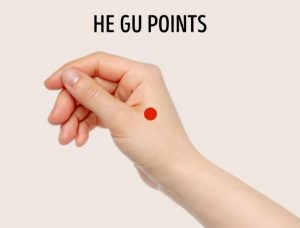 This point is situated at the web between the thumb and index finger. It can of course ease headache as well as neck pain, constipation, toothache, shoulder pain, arthritis and hang overs.
But, remember that these acupressure points should not be used on pregnant women because it can cause premature contractions in the uterus.