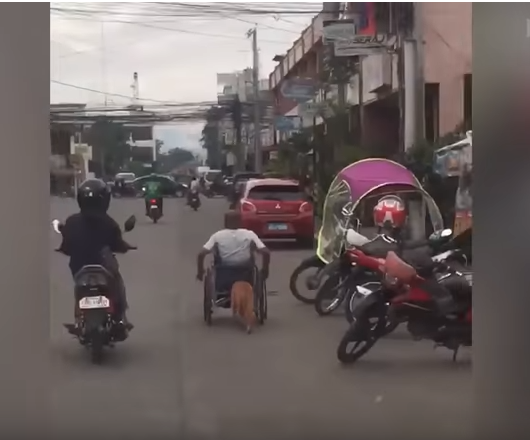 The saying "dogs are man's best friend" may be a cliche now. But more and more situations prove that these creatures are our most reliable buddy.
A pet dog from Davao City, Philippines is a living example of a dog's powerful love. With his owner suffering a disability due to a vehicular accident, this pet provides massive support in his owner's everyday life.
In the footage that went viral days ago, the 7-month-old dog helps his paralysed owner, Danilo Alarcon, in roaming around their busy city.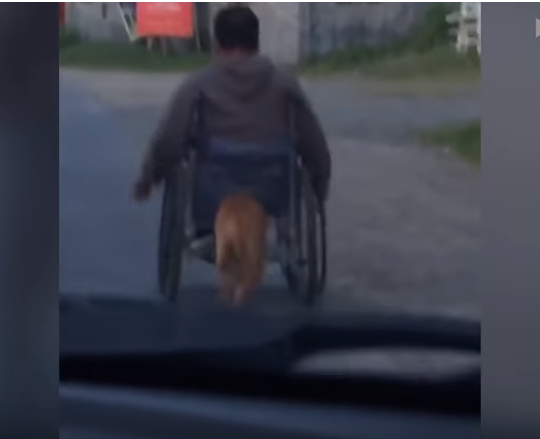 Through Thick and Thin
The 46-year old man named his pet Digong, the alias of Philippine President Rodrigo Duterte. He has taken care of this dog since his puppyhood despite being paralysed by a motorcycle accident years ago.
Repaying Mang Danilo's care, the dog used his nose to push his wheelchair as they make their way down the city. This touching moment was captured by a netizen named Faith Revilla.
"I mean, I thought it only happens in TV shows, but this was a very real scene."
Revilla and his husband uploaded the footage on Facebook. Since the time of posting, it has gained more 100 000 thousand views and thousands of shares.
"'We felt blessed to have witnessed this extraordinary sight of an amazing creature helping its master manoeuvre his wheelchair along Seminary Drive."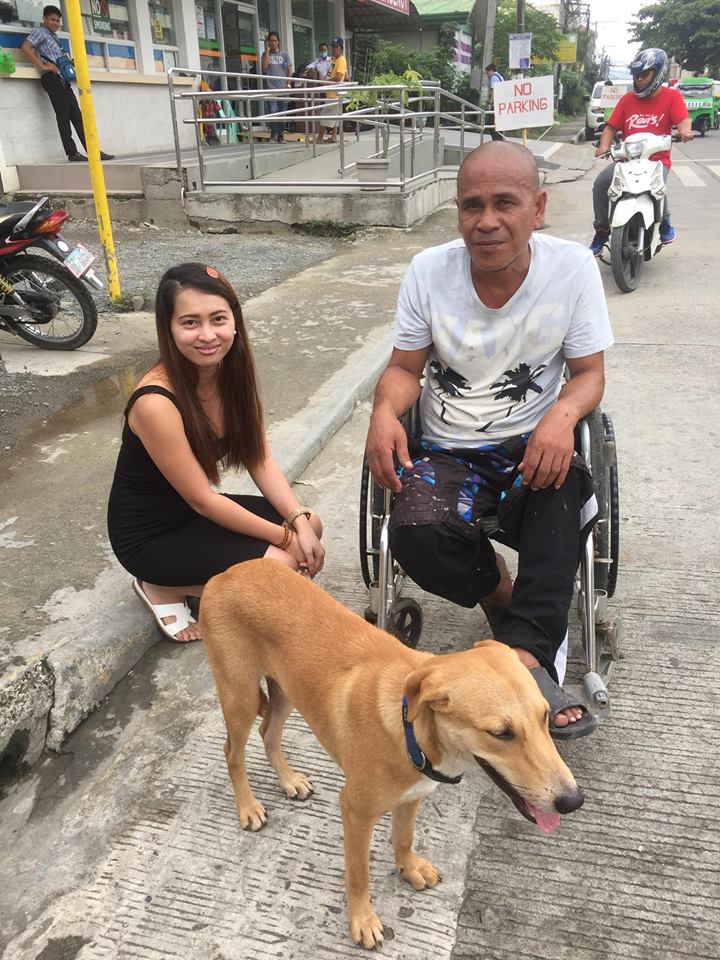 Well-deserved Reward
The scene was too heartwarming that even Revilla cannot find the exact words that will define that moment.
"I have no words to describe my emotions right now. May the good Lord bless them both."
After having a short chat with Alarcon, the couple brought the two to a restaurant for an eat-all-you-can lunch.
Watch the touching scene in a video below and try not to cry:
Whether they adopt dogs or cats, pet owners often wonder: "Who rescued who?" Puzzling, isn't it?
People provide a home for these animals, but these pets are the ones who show them what home feels like.
This is what Digong exactly does!