The summer is almost here, and you what that means right? Summer outdoor parties of course. Cocktails, barbecue, drinks, whatever you like. Or just little chit chat with your friends. And for all of those, you need a patio that will accommodate all of you. That being said, I've got several patio ideas that you might want to get working on right now. After all, the summer is almost here and you want to be prepared.
Sometimes, all you need to do in order to get a great patio is hang some lights. Of course, that is as long as you have the table and the chairs in place. And I always recommend getting a tablecloth, makes it easier for cleaning. Anyone can spill some juice, and you don't want your table ruined.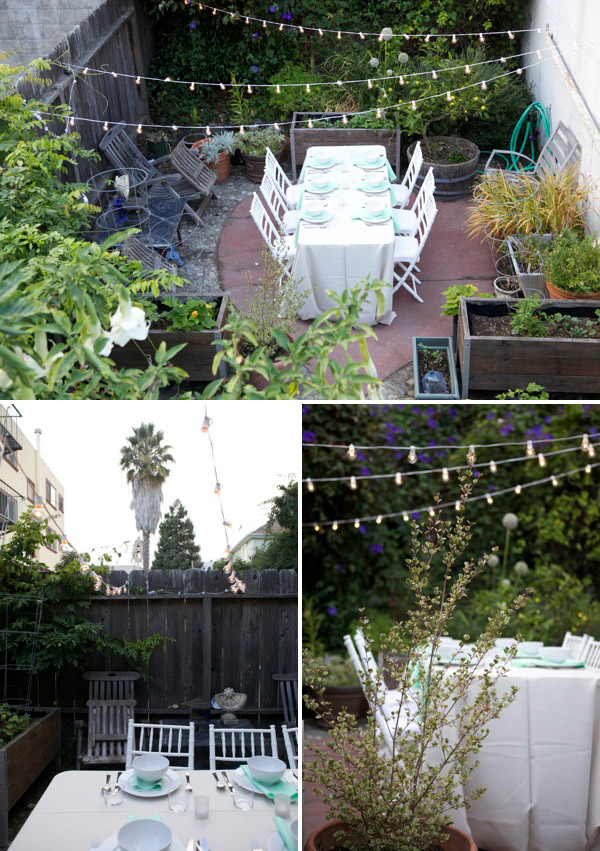 A patio can be more than just a place where you gather with your friends in the summer. This lady has taken summer patio to the next level, transforming her patio to a modern looking living room. Put a TV there, and you might stay outdoor for the whole summer.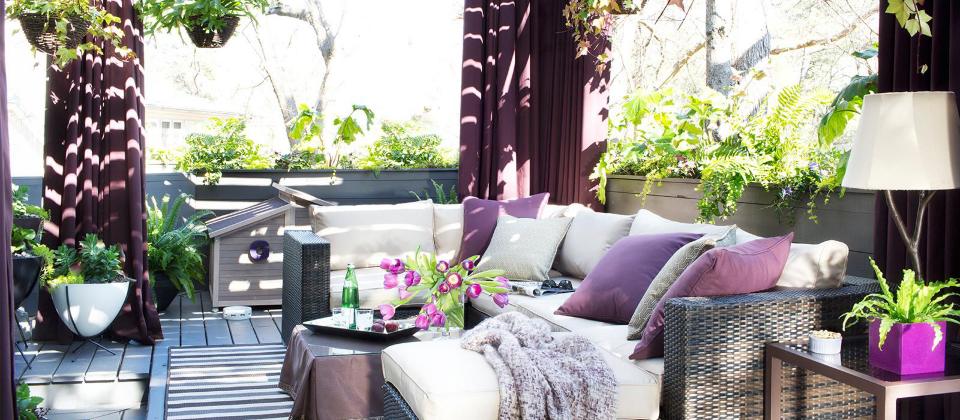 Think of a hotel, an apartment suite, those summer days when you relax by the pool. So why can't you have that at the convenience of your home. If you ask me, there is no limit to what you can do with your patio, and poolside area is definitely one of the best ideas. Yes, it costs little too much, but hey, it is a one time investment.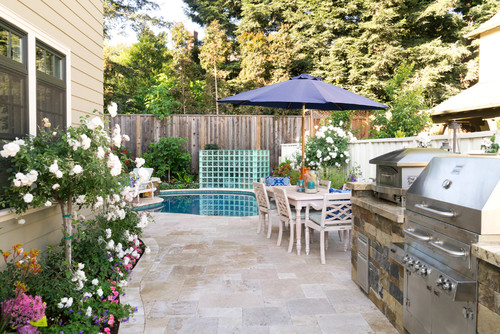 I've previously written on the topic of firepits. Every patio needs one, but not every has. For those that cannot live without a firepit, here is a great idea. For more ideas, I'll refer you to my firepits article.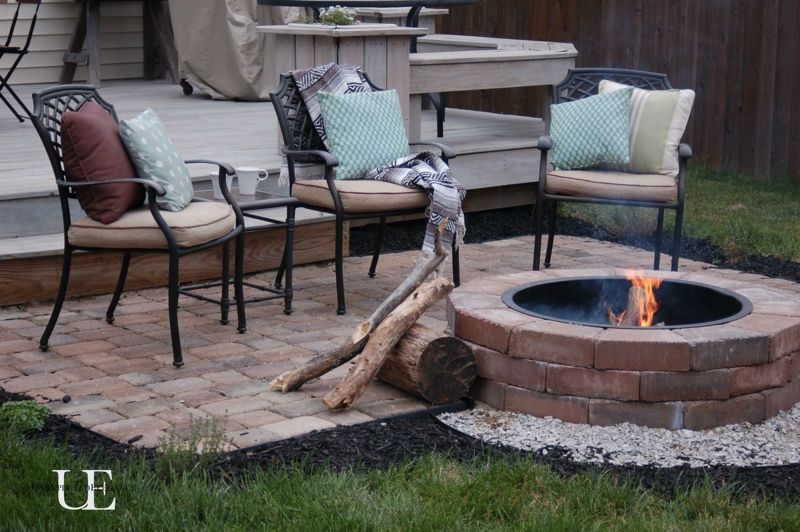 A great idea how to enrich your patio. In more than 90% of the cases, you see the patio uncovered by anything. But every now and then, you can place a rug on top of the patio, make it more luxurious, and give some swag to it.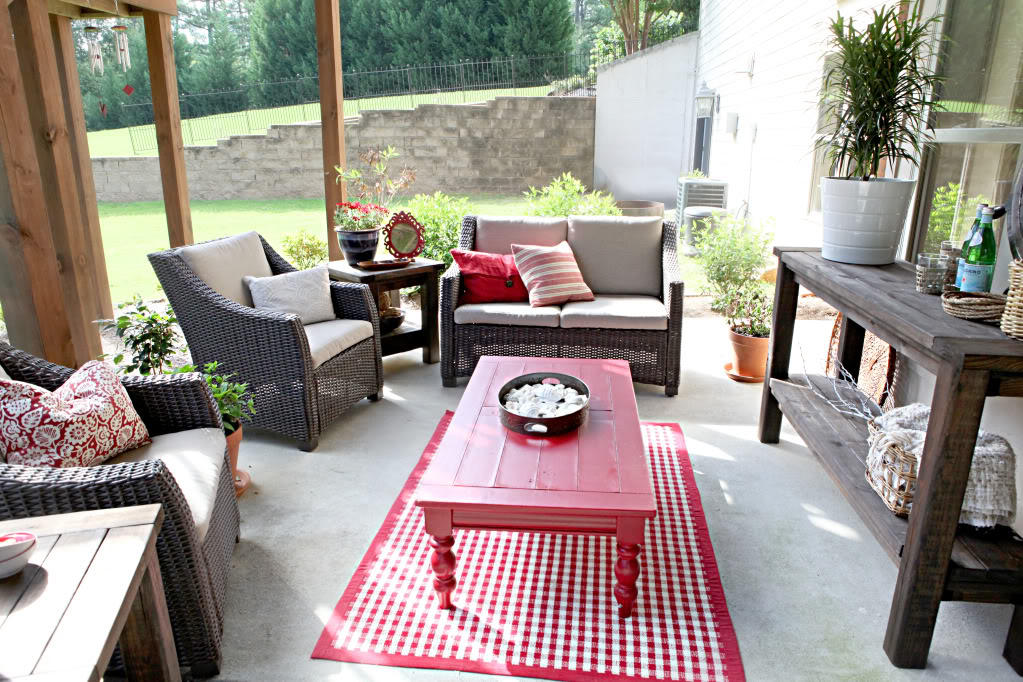 Perfect example how even the narrowest of spaces can be transformed into something beautiful. You don't need a huge open space to get a great patio area. Little creative thinking, and you can make your own private getaway.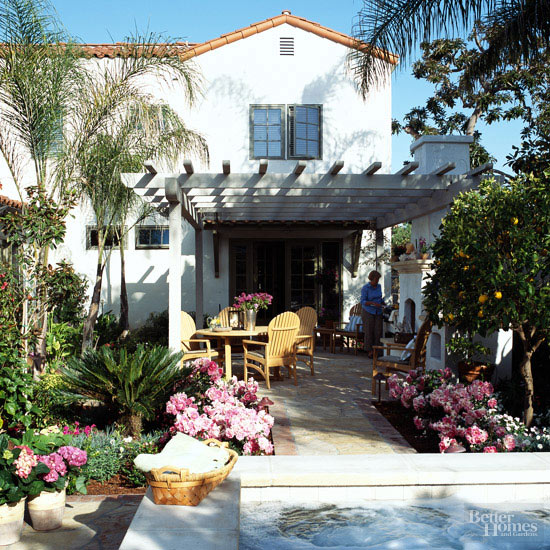 I know I am writing an article about summer patios, but you can plan ahead, and make a patio that will last through the cold and winter days as well. I told you that patio is a one time investment, something that will last for years. And when you are making such huge investment, you want a patio that will last more than just 90 days of summer. Here is an idea how to do that.