It's not much of a secret that Friends and How I Met Your Mother basically follow the same plot and scenario. Both shows focus on a group of six friends, chilling at a pub in New York, and there are side plots in between. But the similarities between these go much deeper, and at the end, you might think that How I Met Your Mother copied Friends. That's not the case, but one can't ignore how many similarities these two shows share. Let's take a look at everything from Friends that was then used in How I Met Your Mother.
1. The Main Plot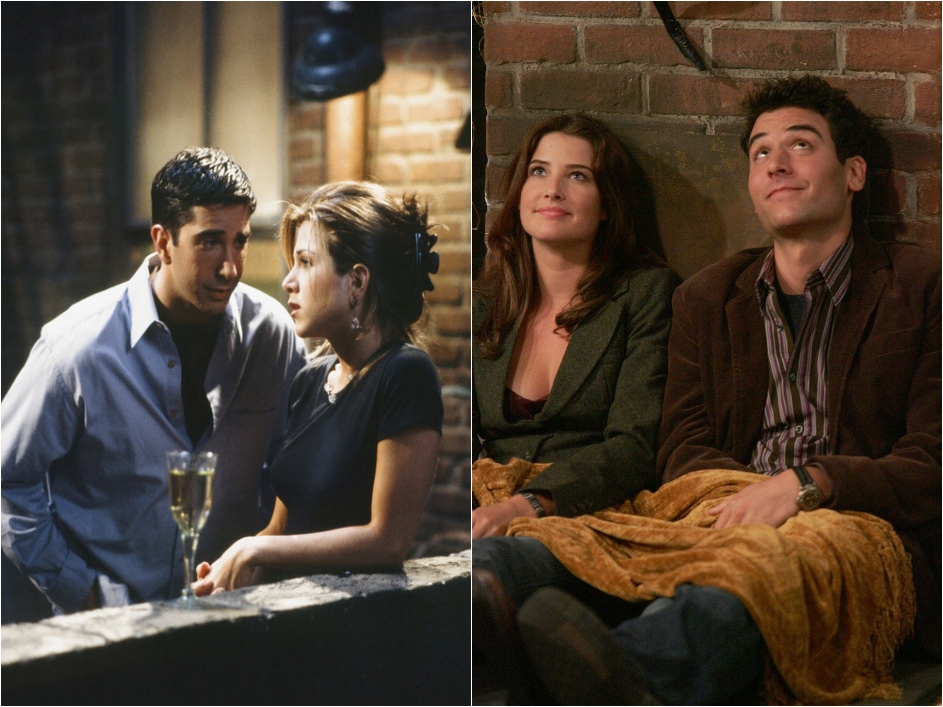 Let's start with the most obvious one: the main plot of both series. Both shows feature a main character (Ted and Ross) who falls in love with the hot new girl. Both get rejected in the first season, and the plot drags on for 10 seasons in Friends and 9 seasons in How I Met Your Mother.
2. The Initial Love Interests Of Lily And Monica
Lily went looking for Ted, and she found Marshall. That is how they meet, and their love story is the cutest one in the series. In Friends, Monica went for Joey. She wanted to hook up with Joey, but she found Chandler instead, and that is how their love was born.
3. Mother, Then Grandmother
Christina Pickles is part of both shows, and in both she plays a parent. In Friends, she plays Ross and Monica's mother, while in How I Met Your Mother, she is Lily's grandma.
4. The Husband And The Hand Twin
Another actor was part of both series. That guy is Thomas Lennon, who you might remember as Klaus, Victoria's husband, who she left at the altar to marry Ted. In Friends, he played Joey's hand twin in season 5.
5. Dumped Twice In The Same Way
And let's continue with actresses who were part of both shows. In this case, the actress was actually in a similar situation in Friends and How I Met Your Mother. Anne Dudek plays Natalie, Ted's girlfriend in How I Met Your Mother. Ted dumps her on her birthday. She also plays Precious, Mike's girlfriend, and he also dumps her on her birthday in Friends.
6. Mike's Mom Is Also Virginia
And then there is Cristine Rose, who we know as Virginia Mosby from How I Met Your Mother; she also plays the role of Mike's mother in Friends.
7. The Unborn Baby's Sex Kept A Secret
Neither Ross and Rachel nor Marshall and Lily wanted to know the sex of their baby. We all remember Ross saying "No" to the doctor, while Lily and Marshall were going through a period where they wanted to have a little mystery. That was the episode in which Ted was talking about social media and how everyone knew everything about one's life. In the end, both couples found out the gender of their child.