If you haven't yet decorated the outside entrance to your home, it's time to get started—Christmas is just around the corner.
Even before your friends step inside your house, they'll be greeted by a warm, friendly, and thoughtful gift—the gift of your effort to make them feel cozy and comfortable in your home. Cherish and share the spirit of Christmas with your friends!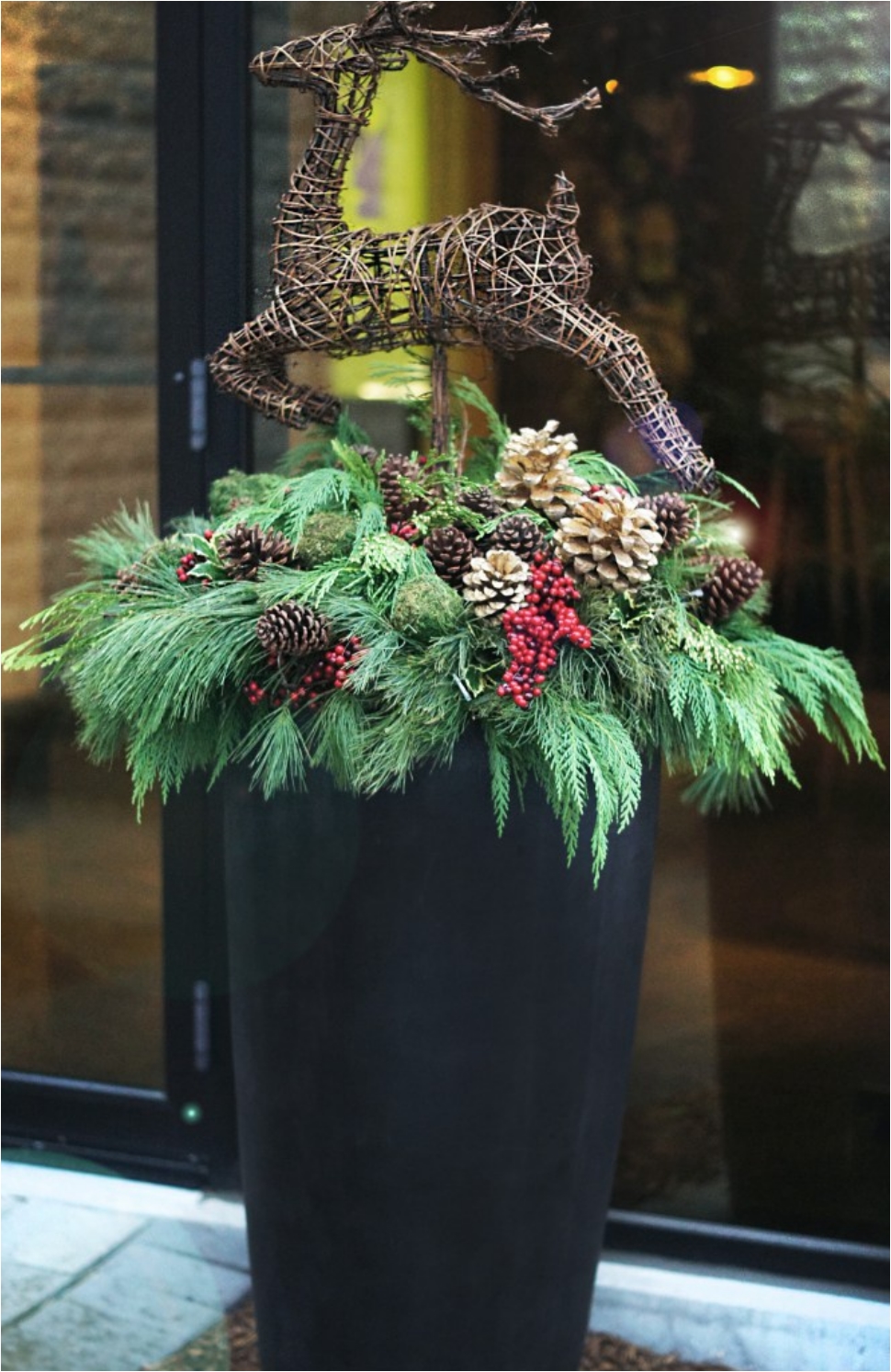 Let's start with something simple, yet effective. A winter planter is something you can make in a matter of minutes. And of course, reindeer make an appearance. One note: make your planter as rich and as full of decorations as possible.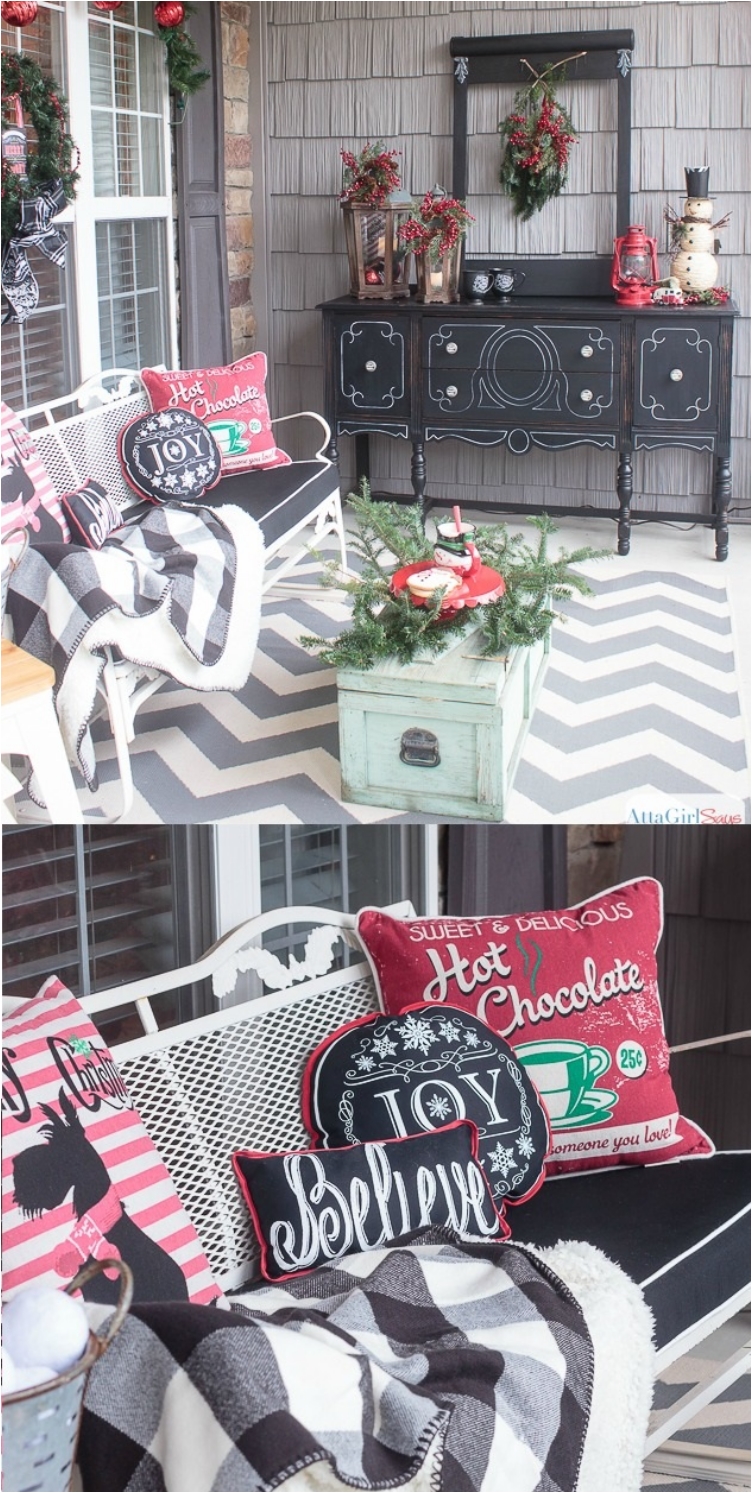 Some people take it to the next level. If you want to be one of those people, then decorating the whole porch is definitely an idea worth taking a look at. This one looks like it was taken out a Christmas movie.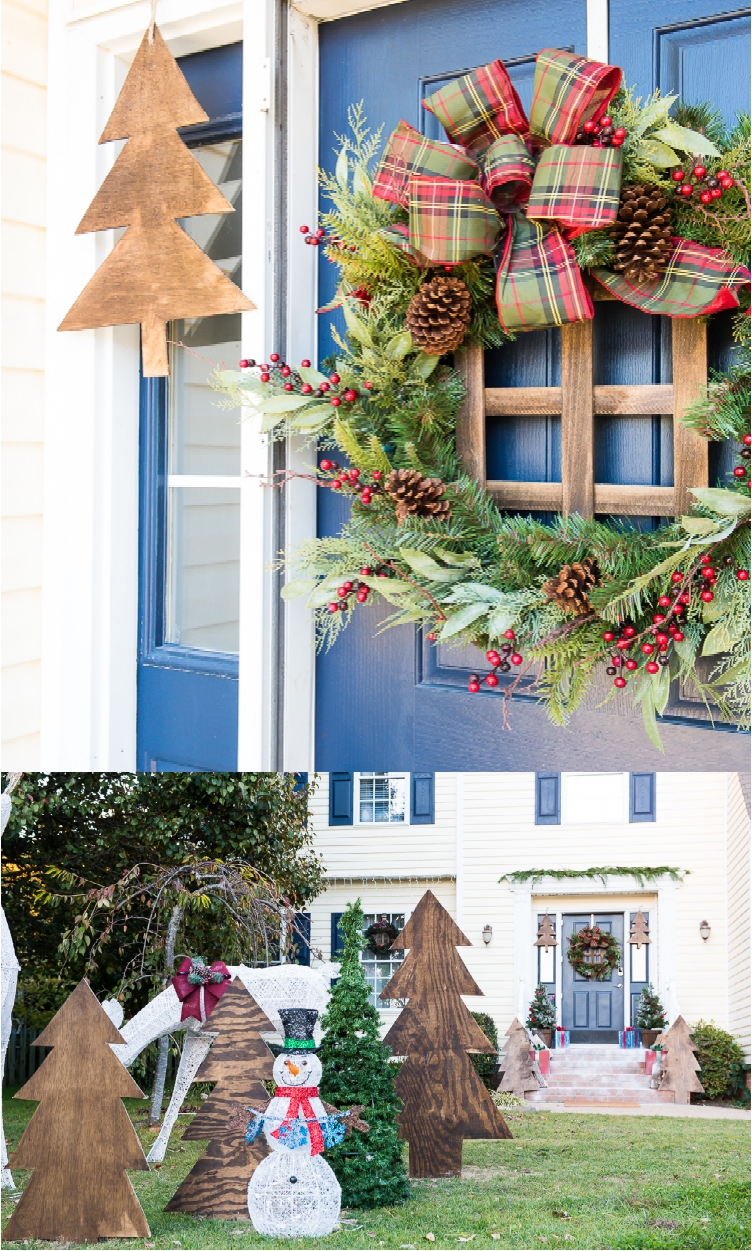 Your guests will feel welcome from the moment they park outside your house. A tree avenue is something that will make them happy even before they enter your home. No matter how down or stressful you are, Christmas can always bring a smile to your face. And this entrance definitely brings a smile to my face.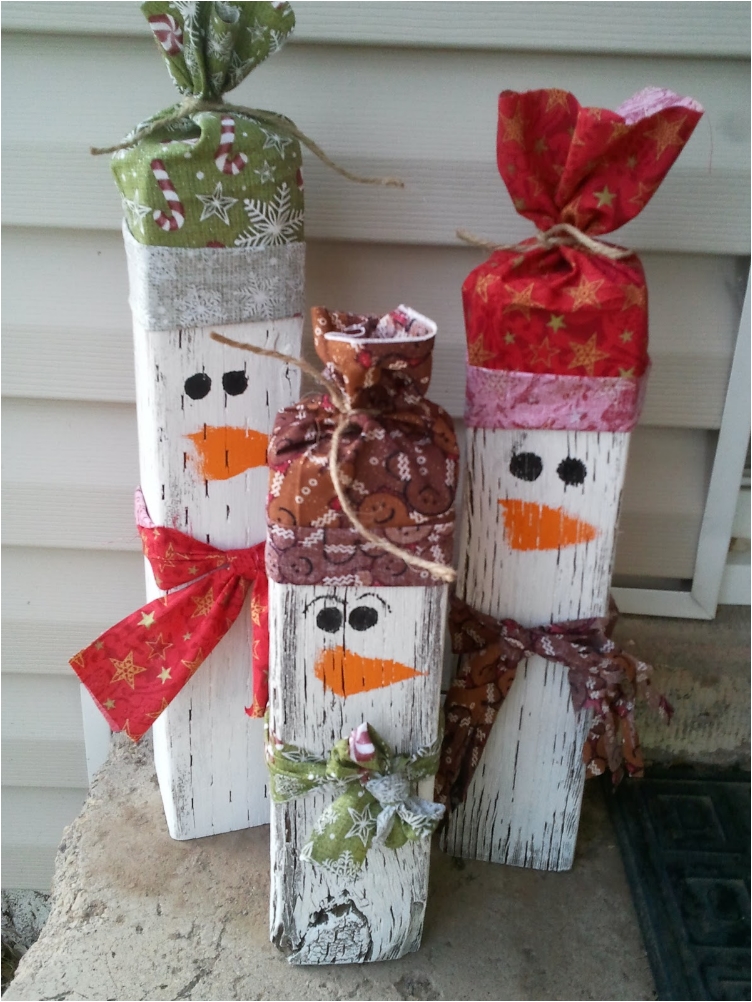 For a simple and cool decoration, this snowman family is wonderful. In addition, you don't need a ton of things to make it. But you do need some painting skills!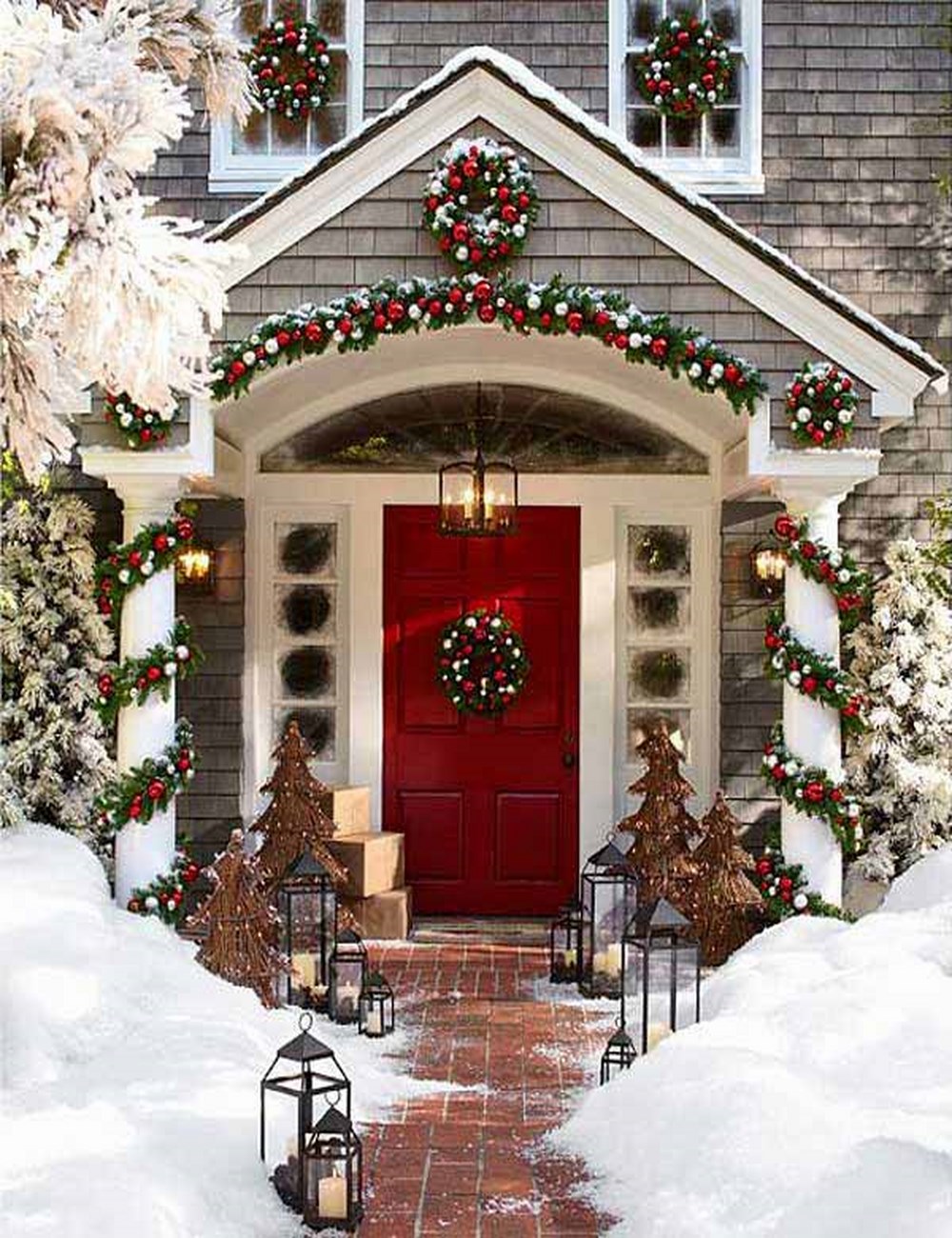 The first thought I had just from looking at this house is "Home Alone." Yes, it's far from that glamorous scene, but it's still a very elegant, sophisticated, and thoughtfully done decoration for the front door.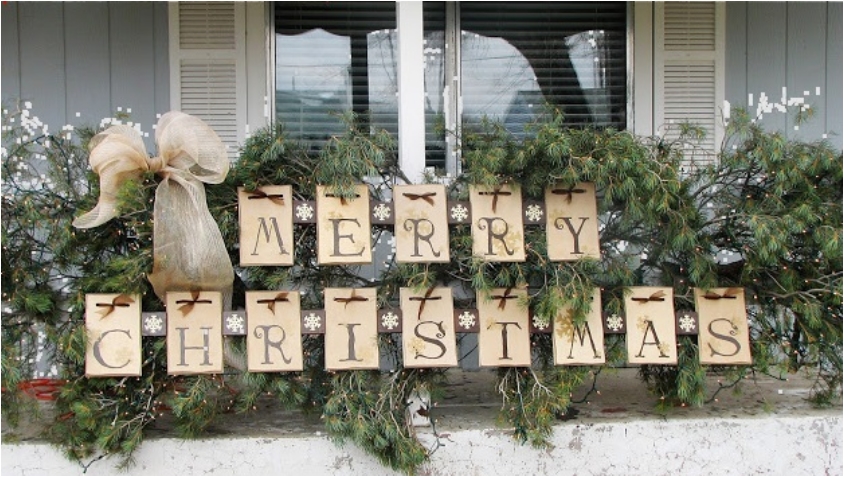 Making a sign is very easy. Truth be told, it's probably the easiest thing you can do for Christmas (other than buying something, of course).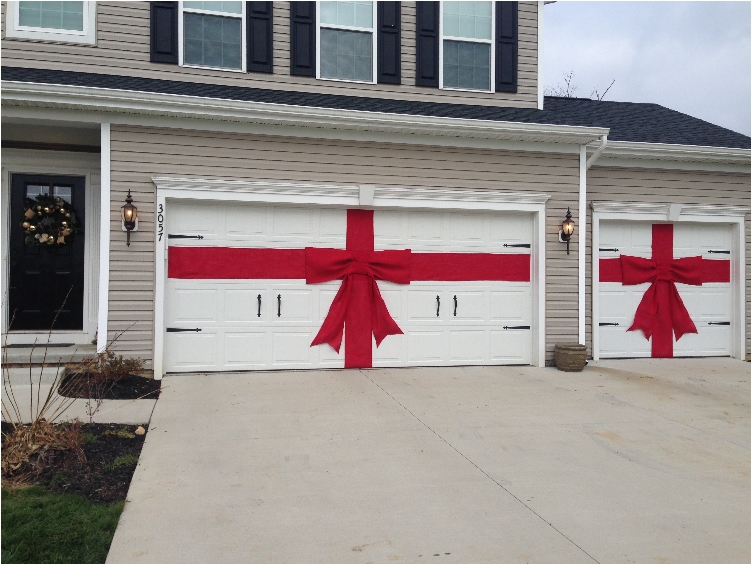 Speaking of simple and easy decorations, this has to be at the top of the list. No, your garage is not a gift. But it certainly looks awesome. You can try this on the front door as well if you like.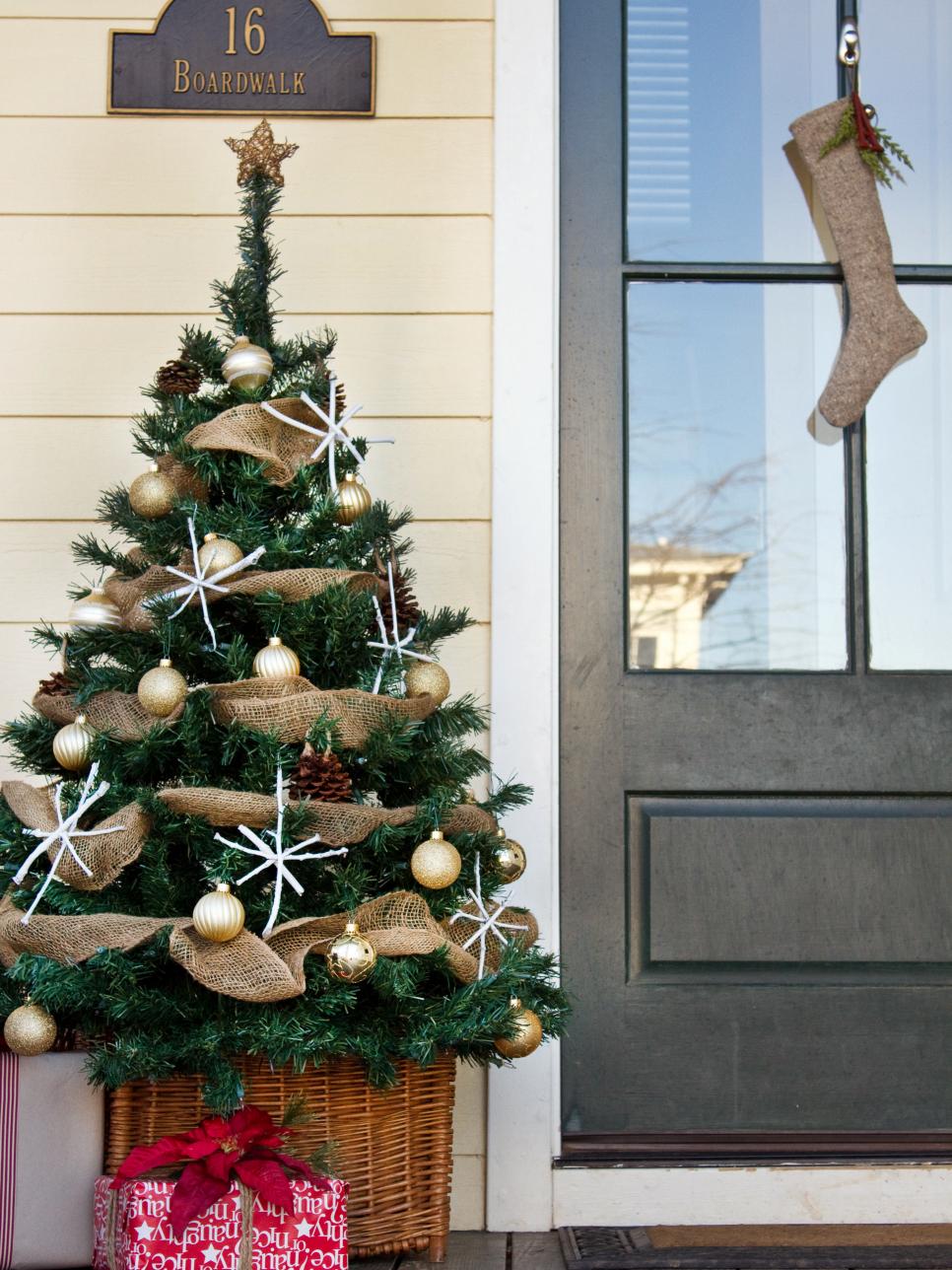 I know it can be risky to leave a Christmas tree with gifts outside. But the decoration certainly brings a warm and welcoming feeling! I'd say leave one or two more empty boxes as gifts below the tree.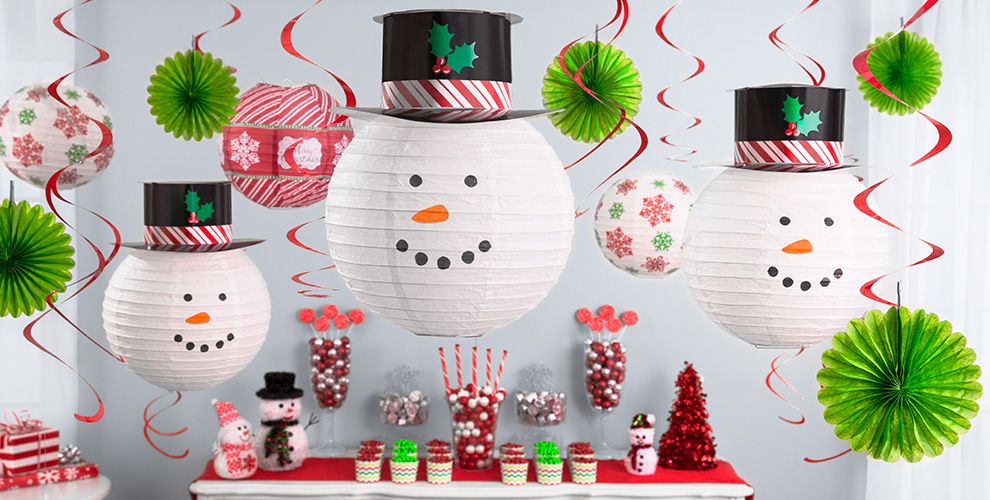 There are so many things you can do with snowmen. Actually, you can't even start thinking about Christmas decorations without some snowmen thrown in there. In this case, we have hanging lanterns. But there are other snowmen as well.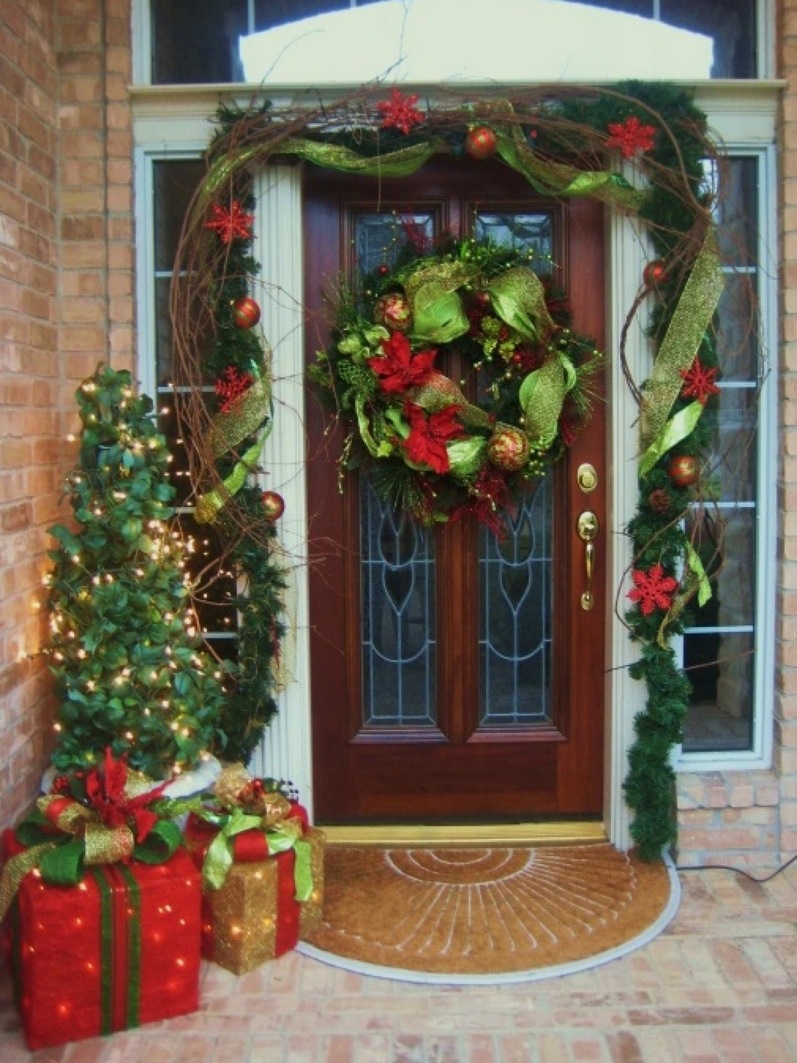 For those of you who want to stay classic and simple, this is a great idea. I would even go more minimalist—you can definitely get away with just the wreath and the tree. That's more than enough.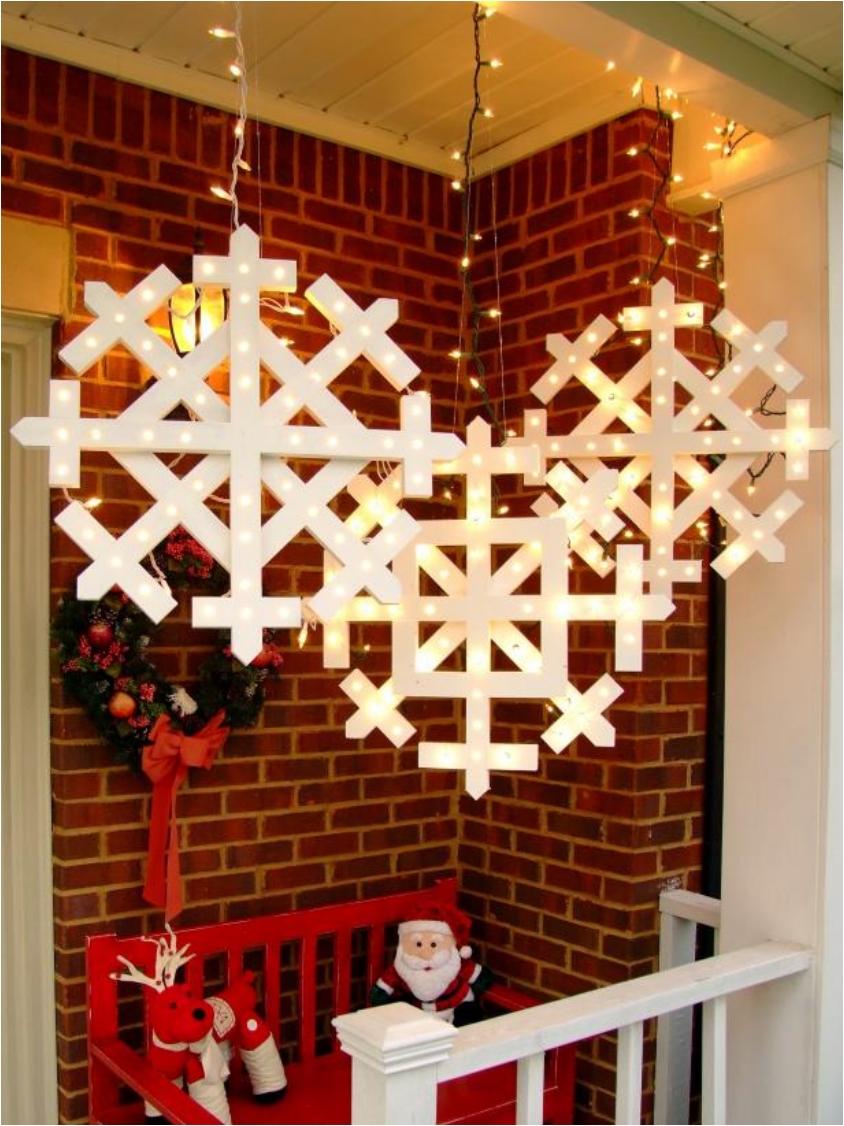 At first glance, you look at just the snowflakes. But don't forget Santa and his reindeer. As for the snowflakes, they are one of the simplest and easiest DIY crafts you can make for Christmas. Bonus points: you can make the snowflakes with your children, and let them have some fun decorating the house.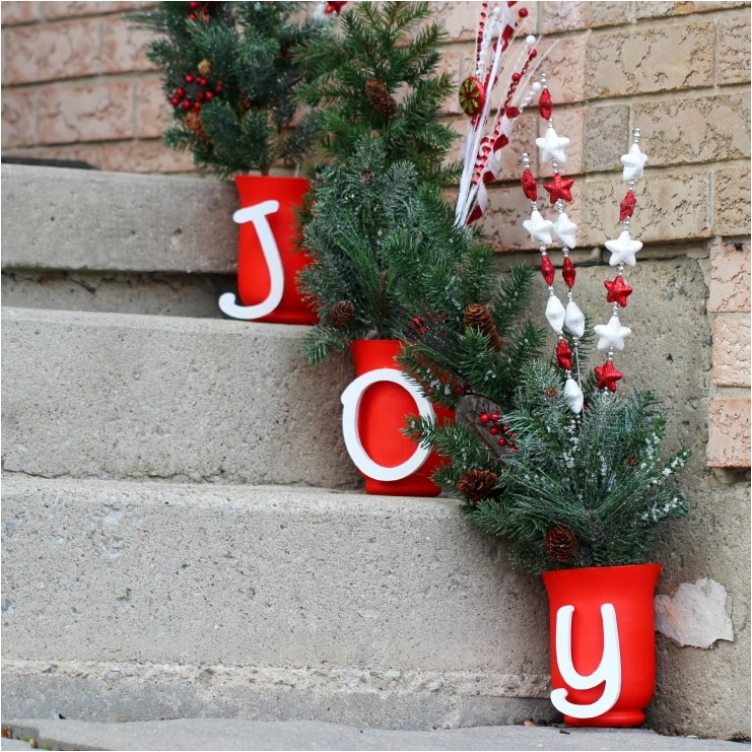 Christmas brings joy and happiness to each and every home. So why don't you show that joy on your front porch? As always, don't be stingy with the decorations in the pots.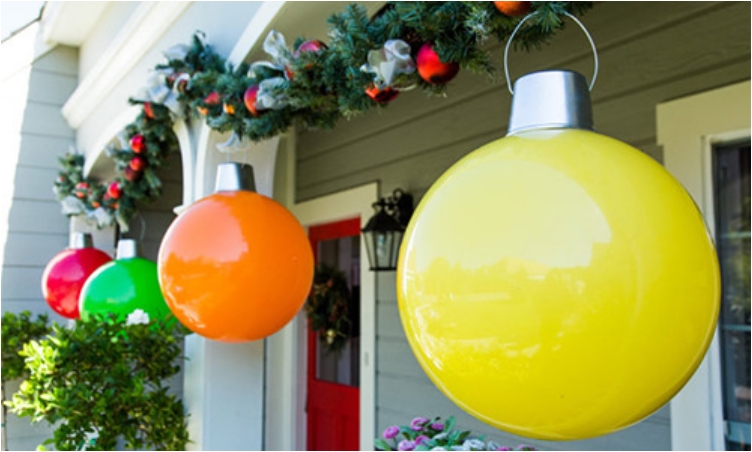 Go Big or Go Home. I'm sure you've heard that one before, and that's exactly what applies here. Some people go for a simple and small wreath at the front door, but others—they just want bigger things.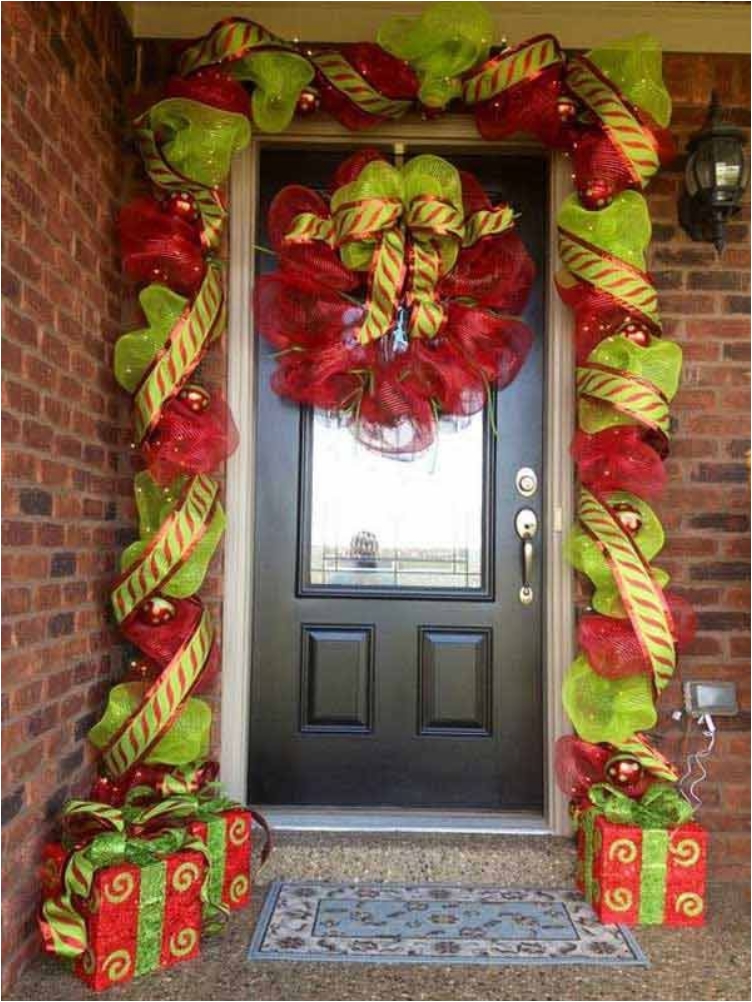 Red and green are the colors for Christmas. They just mix together and mesh perfectly. Look for decorations that are fluffy but not thick for this decoration to work. And you absolutely must have a few gifts there also.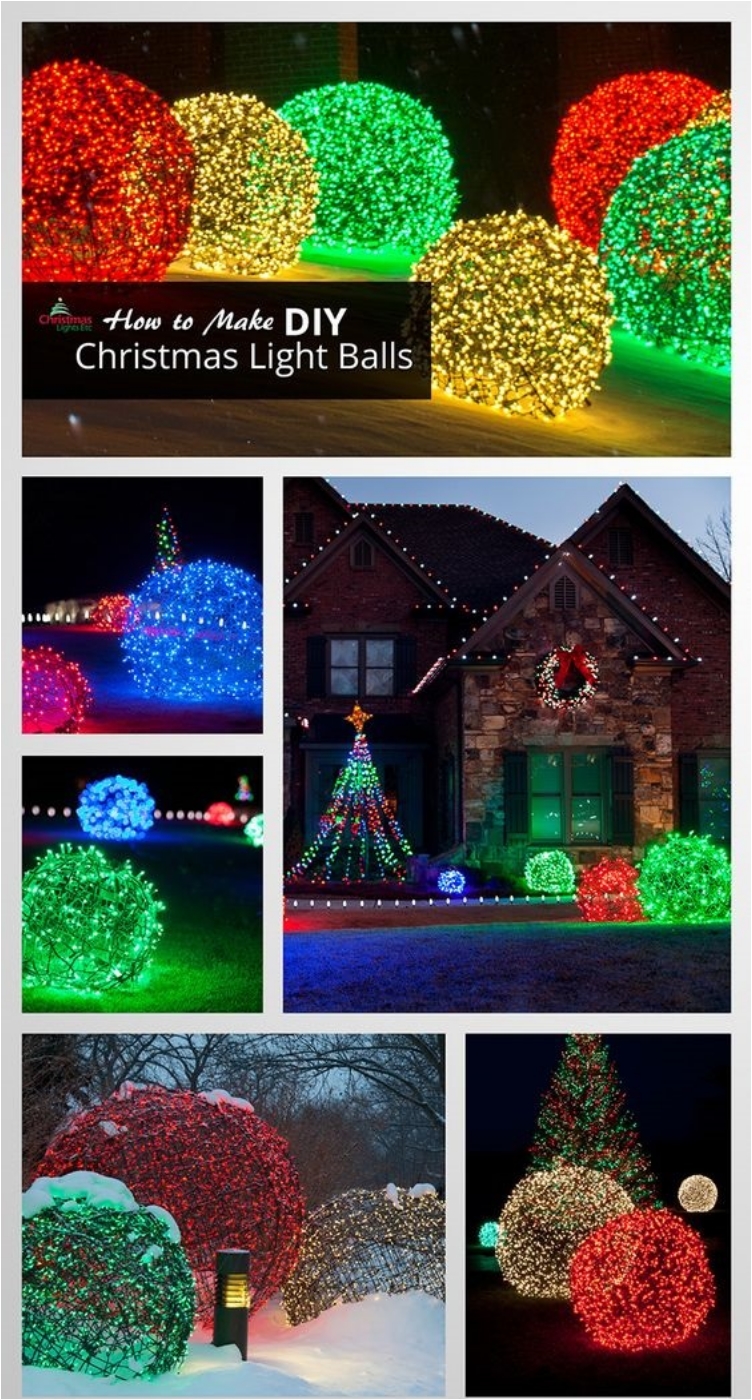 If you are competing for the "house with the most beautiful Christmas decorations" prize, you must have Christmas lights. For everyone out there who has a big front yard, I must suggest you try these Christmas light balls. You can stick to the classic white, green, and red colors, or you can include some other colors as well.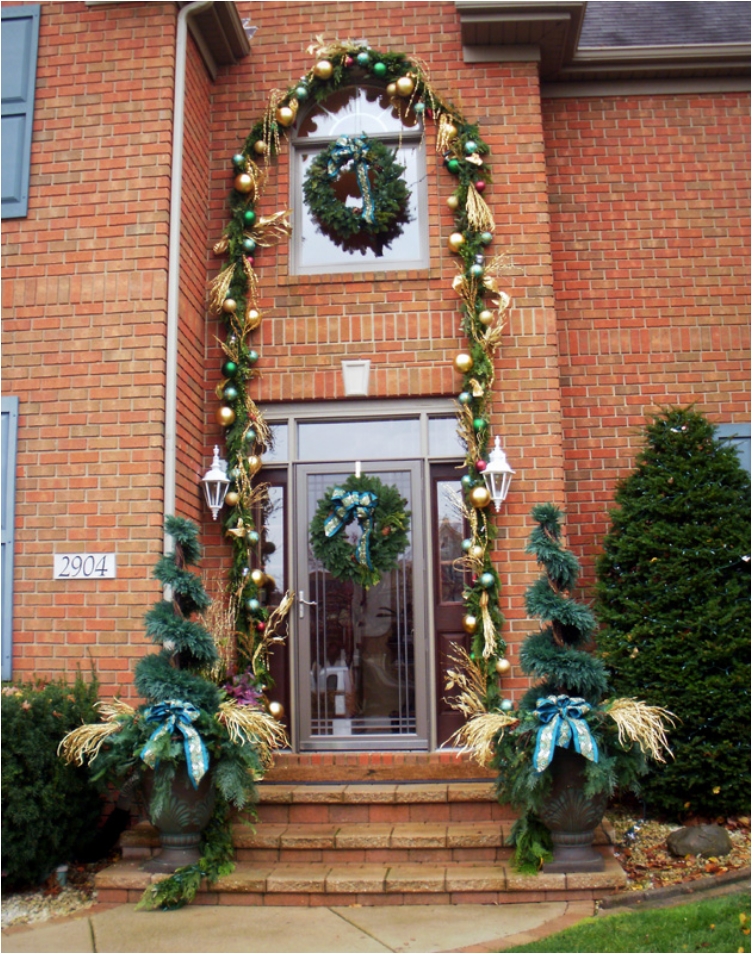 This one is as classy as the little black dress in the fashion world. And sometimes, you just want to wear your little black dress. Nothing wrong there.

If you've been following my blog and DIY projects, you know that wooden pallets are one of the most versatile items. In this case, I have a simple and elegant Christmas tree you can design with them.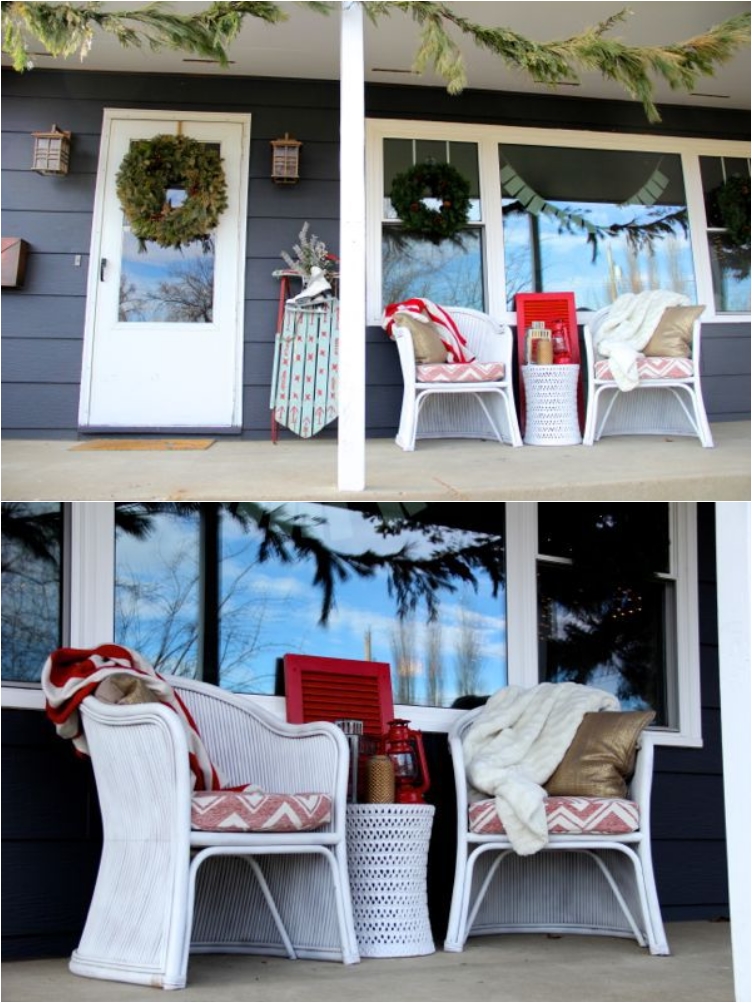 At first glance, this looks like the porch of a house where senior citizens live. It has that "olden times" flair—but that doesn't mean it's not good. Some people are more into modern things, some love vintage stuff. I have nothing against either one of those.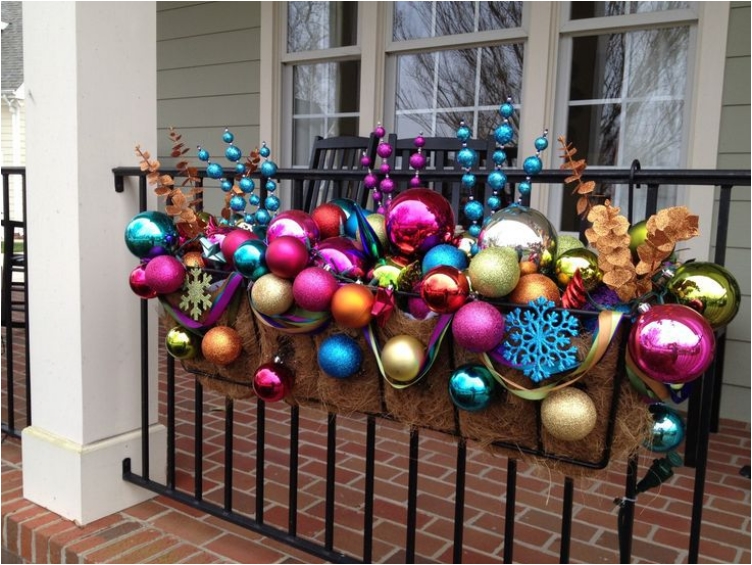 The trick here is to make the decoration as rich as possible. The more ornaments you can include, the better. And the more colors you use, the better.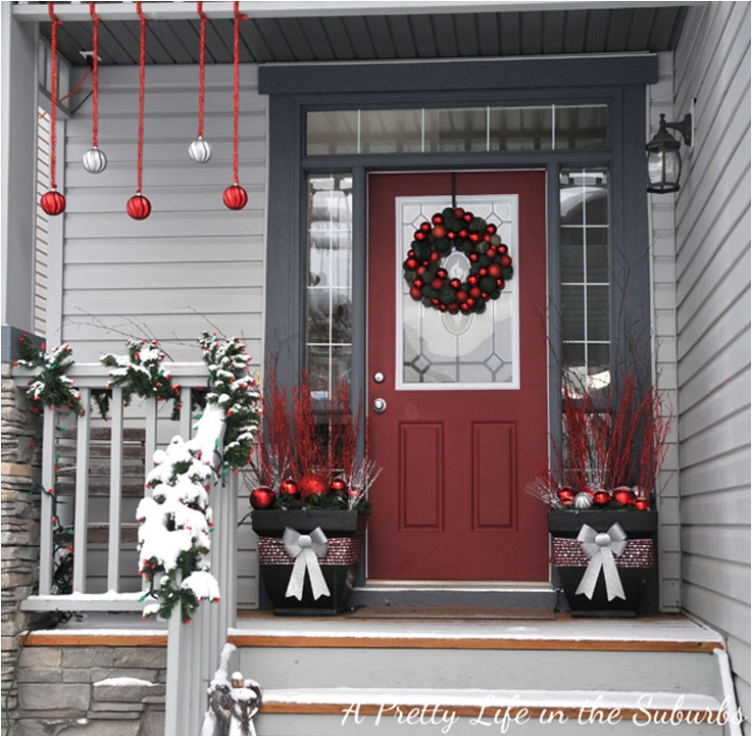 Another front porch that looks like it was taken from a postcard. So elegant, classy, and just plain simple. Sometimes, a minimalistic, simplistic approach is the best approach.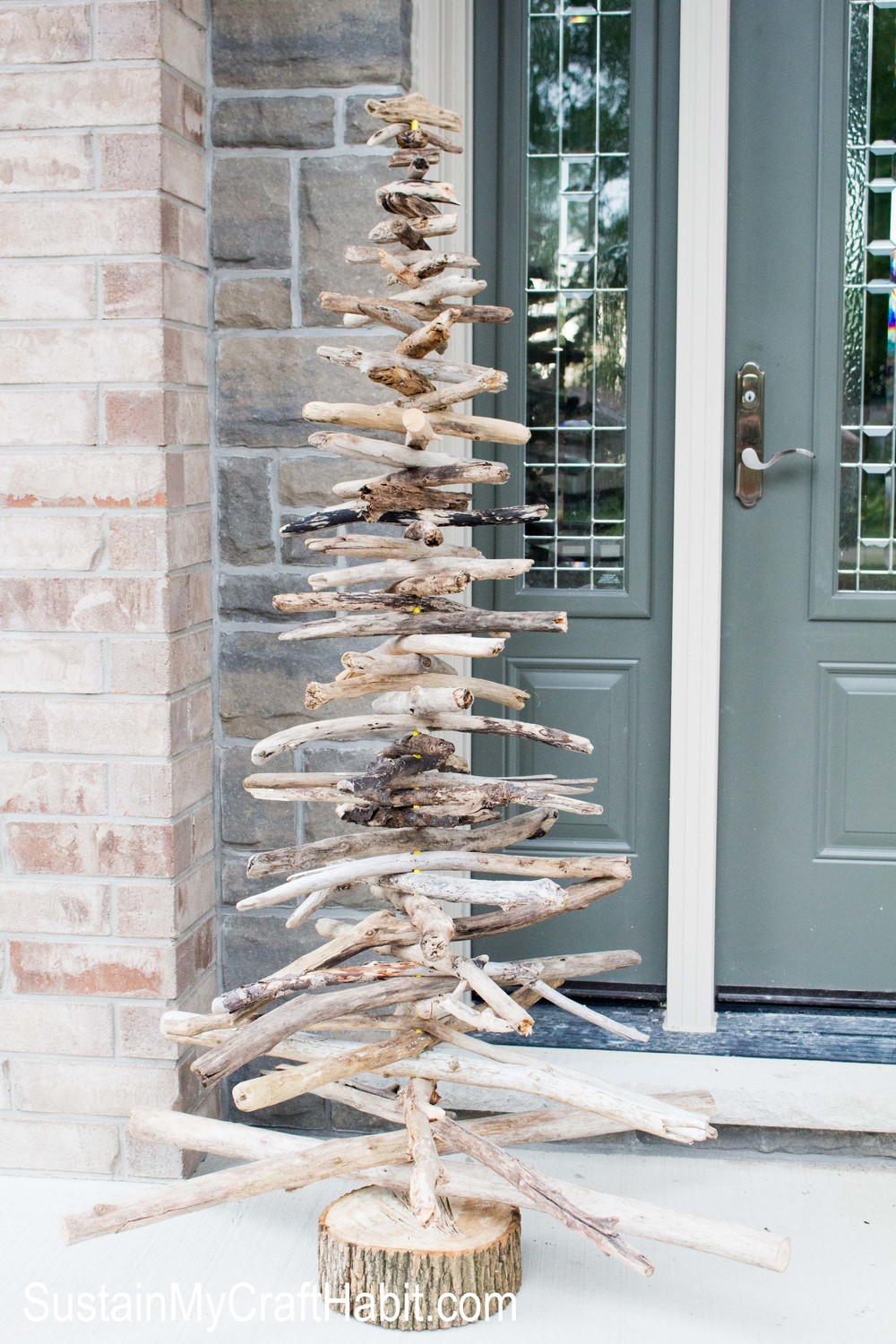 Yes, this will take you a lot of time to carve and make it happen. But think about it for a second. If you have time to spare, how awesome it will look in your front yard. I'm sure every guest will want to know how you made it.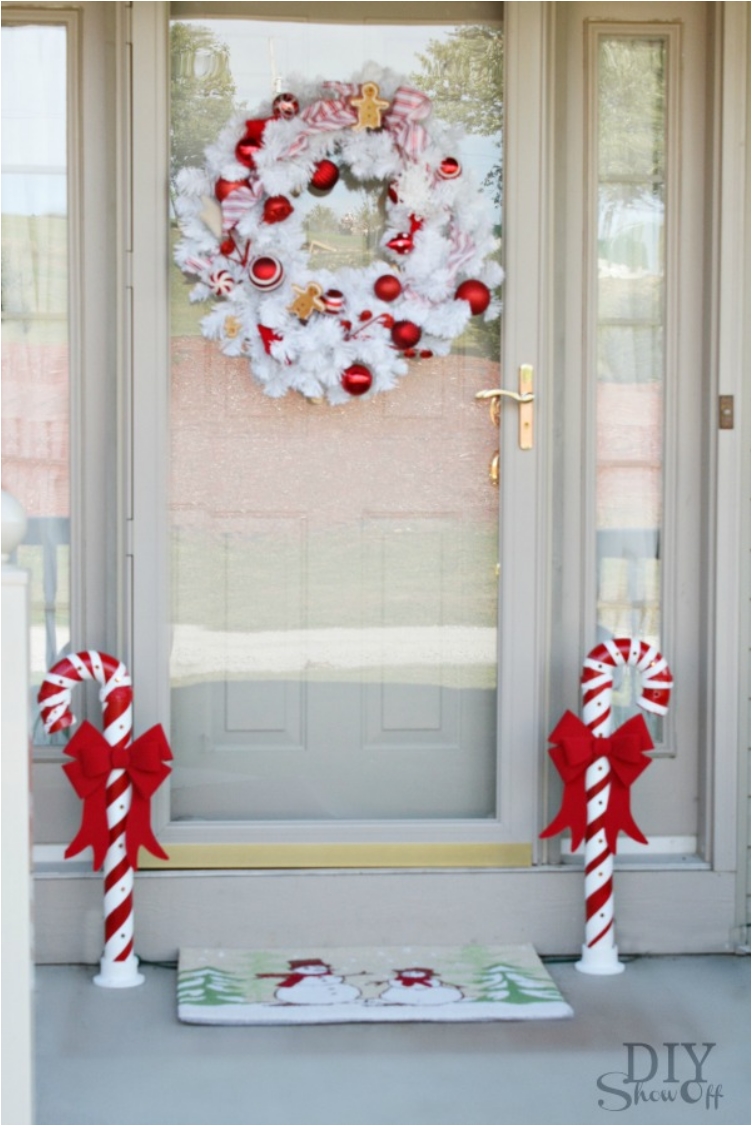 The wreath is as simple as they come. But the candies steal the show. During the day, they're not very appealing, but come the night, they light up the neighborhood.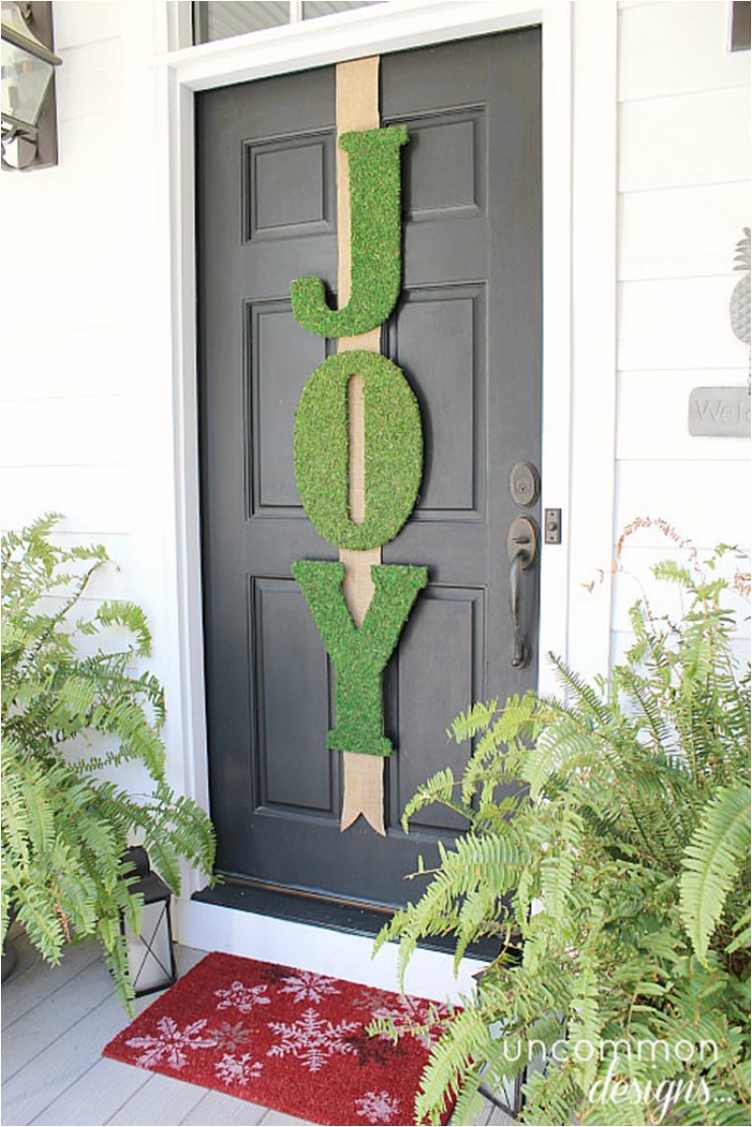 I always want to include simple and easy designs in my lists. After all, not all of us are creative, and some of us can't create more than the simple Joy sign. And truth be told, the joy sign is all you need at times.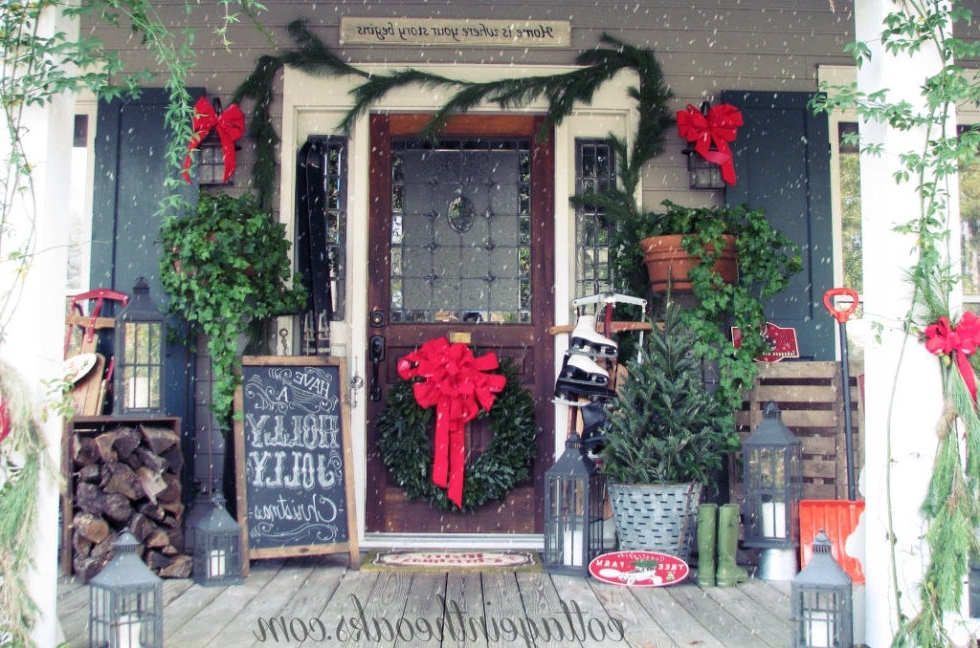 We finish the list with another front porch decoration that looks like it came from a postcard.
I hope you enjoyed the decorations, and I hope you found something you can use for your home. And as always, if you have some other ideas, feel free to share with us.
READ THIS NEXT: Add More Holiday Cheer to Your Home with 29 Easy DIY Projects