Olive Garden is one of the most famous restaurants in America. If there is one place where you go for soup, it's Olive Garden. Specializing in American-Italian cuisine, Olive Garden is known for its soups as well as some pasta recipes.
The best part is that most of the recipes are very simple and easy to prepare at home. If you want to try some of the Olive Garden recipes, I have some that can come in handy, so that the exquisite taste from Olive Garden arrives at your home. Whether you are cooking for yourself, for your friends, or for your loved ones, they will appreciate it.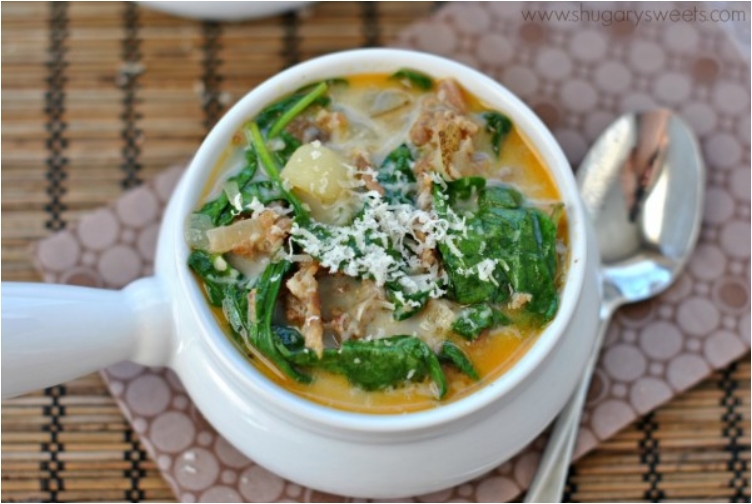 We start off with one of the most famous soups you can order at Olive Garden. Zuppa Toscana is a classic Italian soup that goes great with bread sticks. When you look at the ingredients, it's obvious that you have an American twist on the soup. After all, any recipe can benefit from some bacon.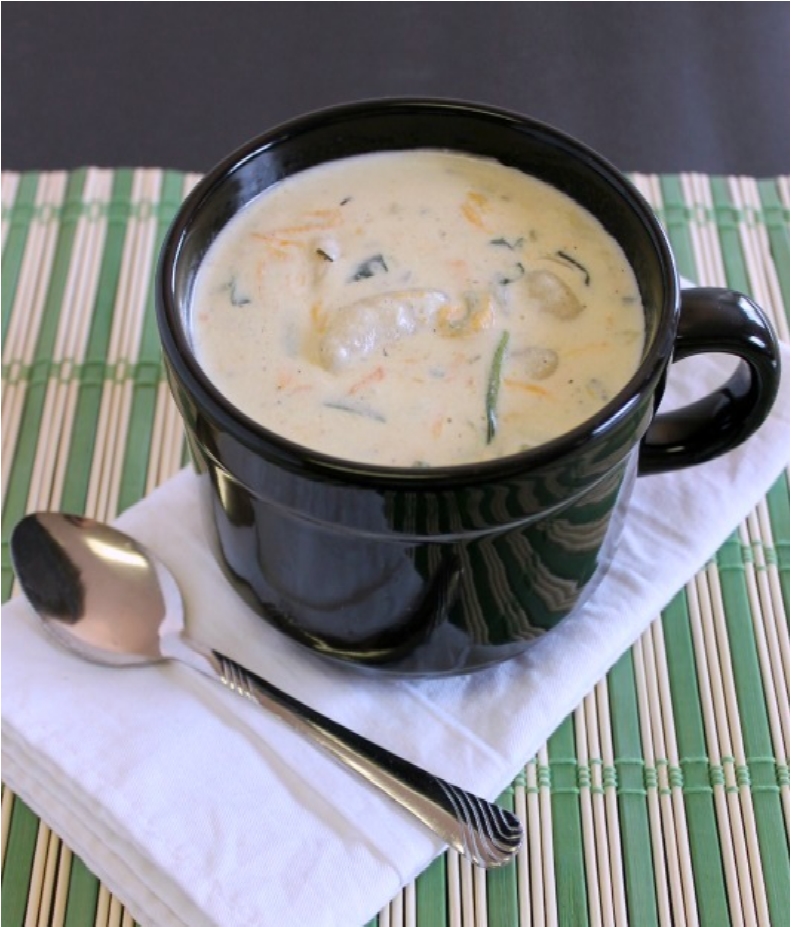 We are well into fall now, and there is nothing better than soup to warm your body and spirit. Not only do gnocchi and chicken make an awesome comfort meal, but this soup is extremely filling. You can be sure that you won't feel hungry soon afterwards! Creamy and nutritious, this soup will warm you up in a second. And you can always add some extra vegetables if you like.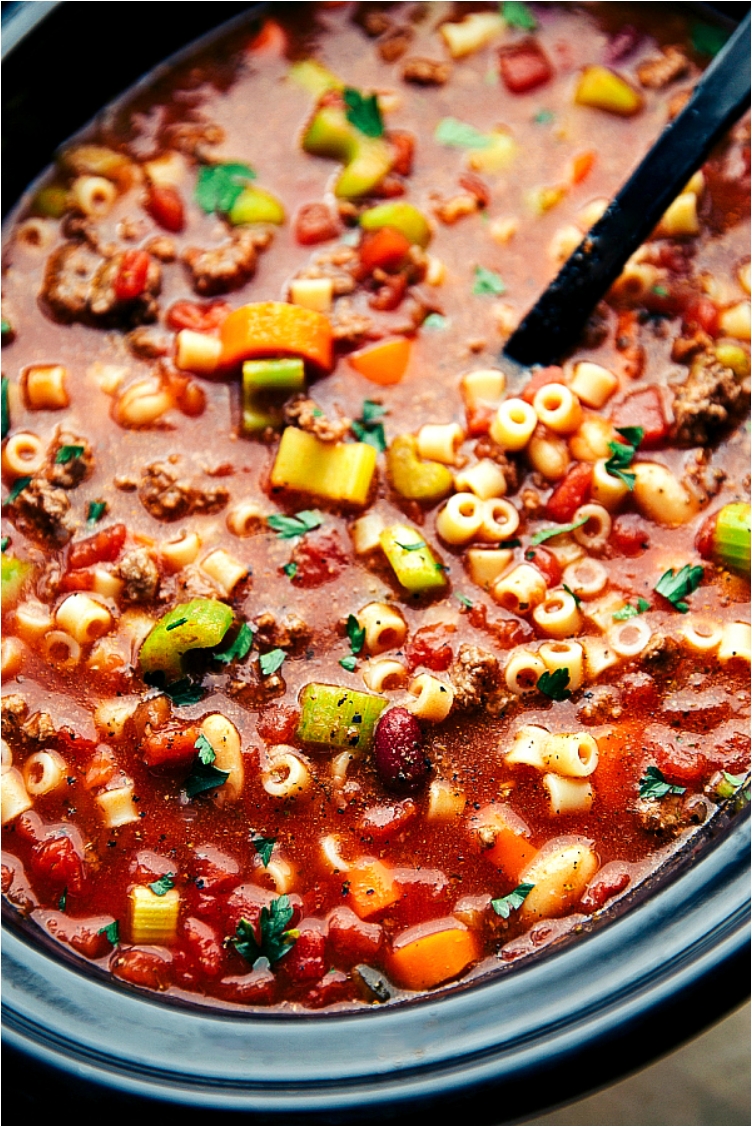 As I mentioned, soups are just one of the main dishes at Olive Garden. The other one is pasta. This recipe combines them both in a delicious recipe. And the best part is that you can prepare the soup in a crockpot. That means you can throw all the ingredients in the pot and work on other projects while the soup cooks. When you finish your tasks, your soup will be ready to refresh your strength.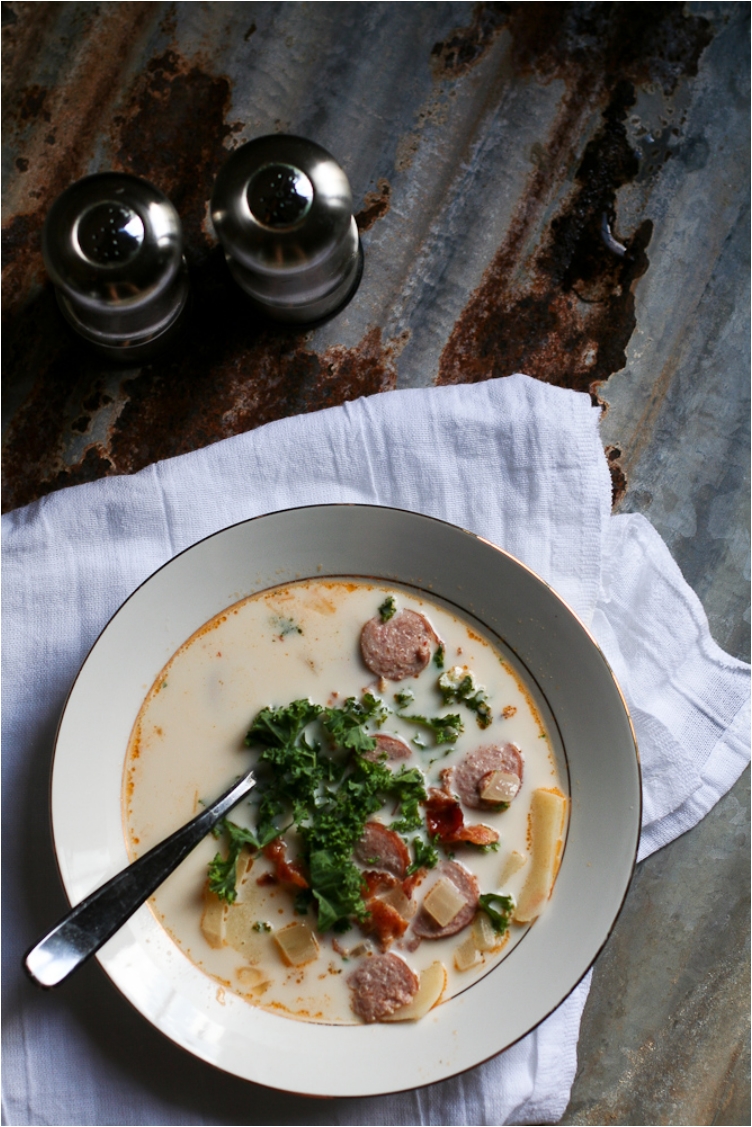 Zuppa Toscana is the best thing you can order at Olive Garden. There are many variations; unlike the traditional recipe, the one with adobo sauce provides the dish with a smoky flavor. And when you throw some kale in, you get a perfectly balanced soup with sausage and bacon.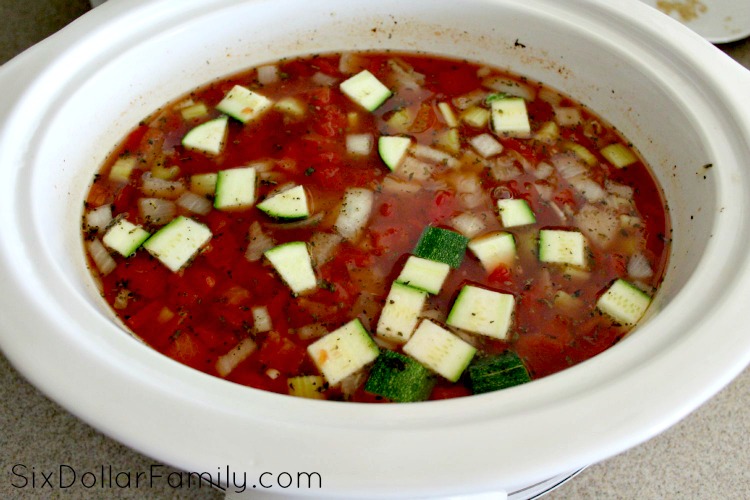 Minestrone soup is one of my favorite recipes. The reason is simple: all those good and healthy vegetables that are in it. And I love that most of the vegetables are cut in cubes, not blended in. Again, you can prepare this recipe in the slow cooker, making it even more practical.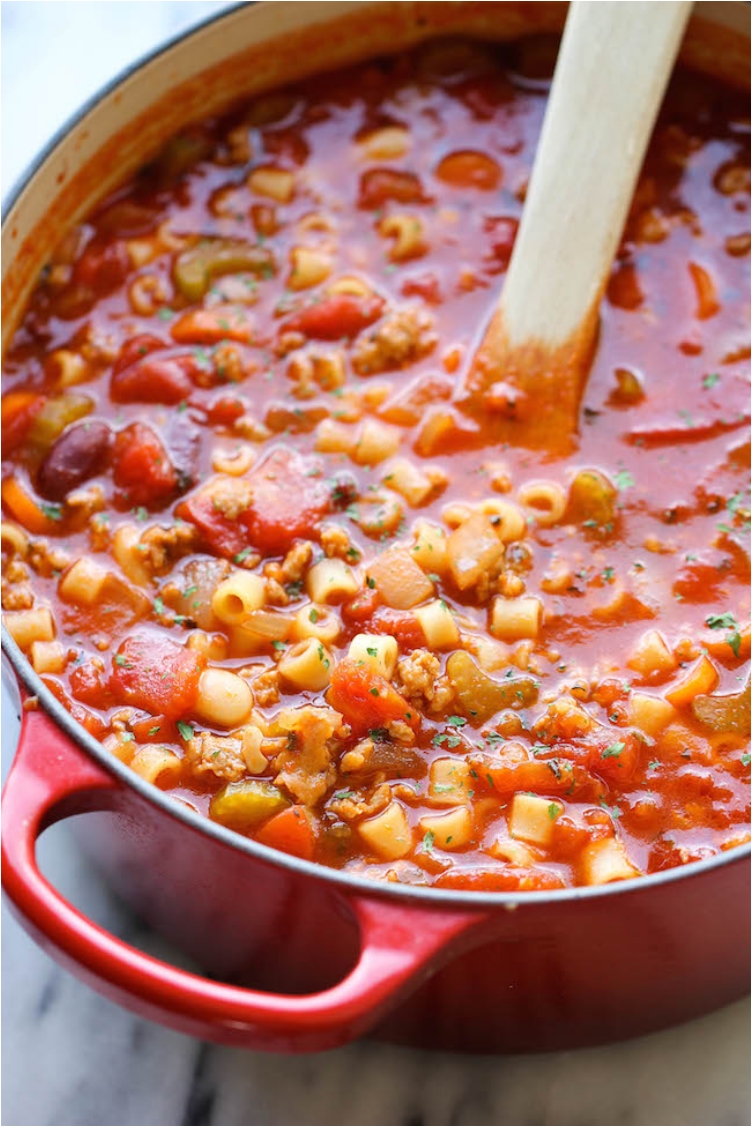 Some people like the minestrone soup, some like Toscana, and others love pasta e fagioli. For those in the pasta group, this recipe is arguably better than the restaurant version. You can feed an entire family with this soup, and it will take you little to no time to prepare it. The trick is to be careful when adding pasta. Do it wrong, and you'll soak up all the liquid.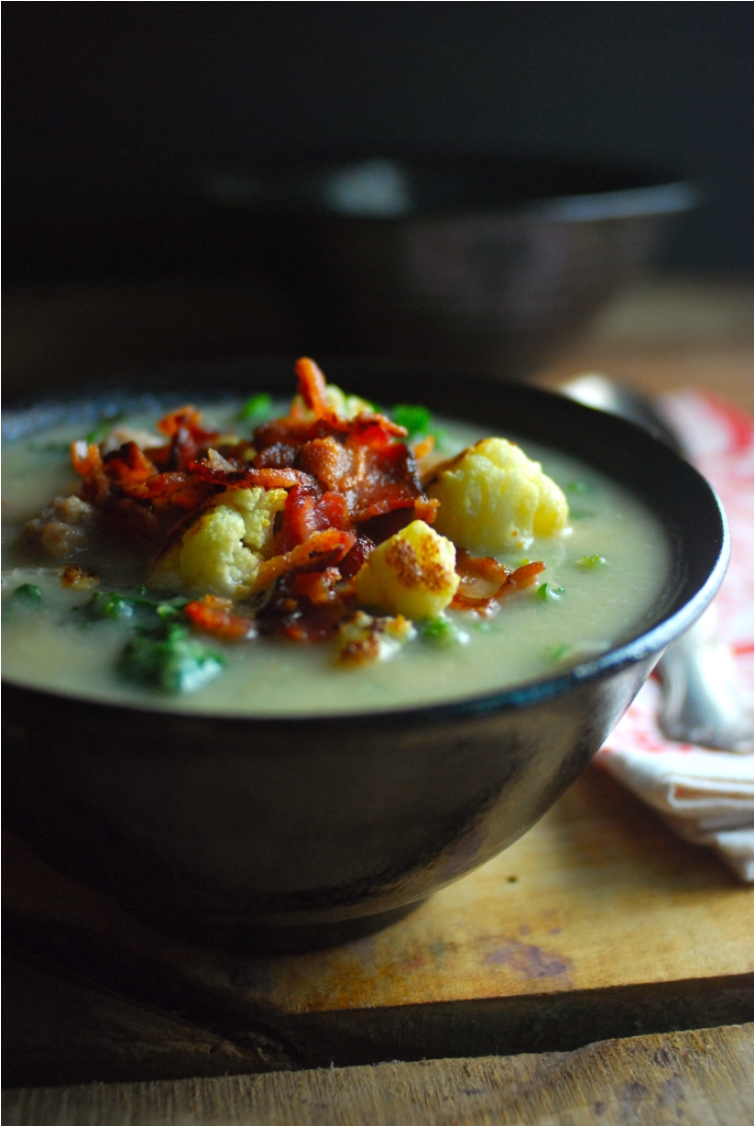 Paleo recipes are becoming more and more popular in today's world, and every recipe can be transformed into a Paleo-friendly version. Take the Toscana soup, for example. The main difference here is that we have cauliflower as one of the ingredients. But there are also some other tricks and tips to make the soup Paleo-friendly. Check them out!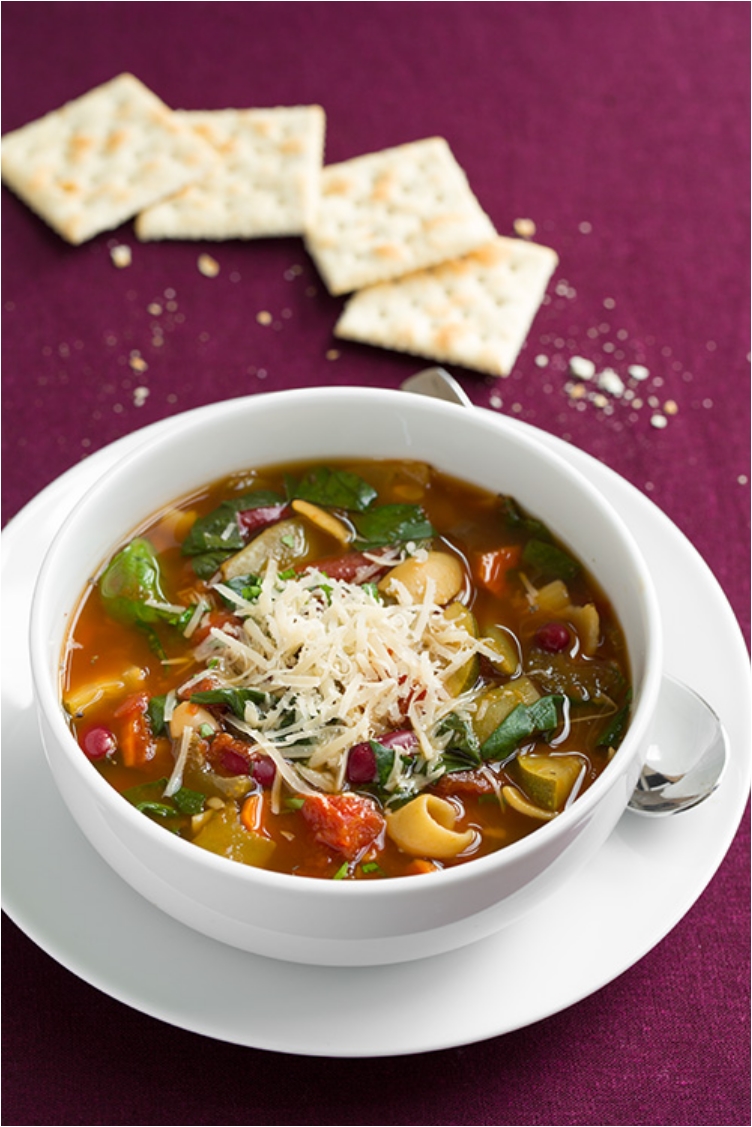 This version of the minestrone soup comes with a lengthy list of ingredients. But the easy way of preparing it makes up for that. And besides, you probably have most of the ingredients in your home. Whenever you are feeling like you want some veggie soup, minestrone is one of the best options out there.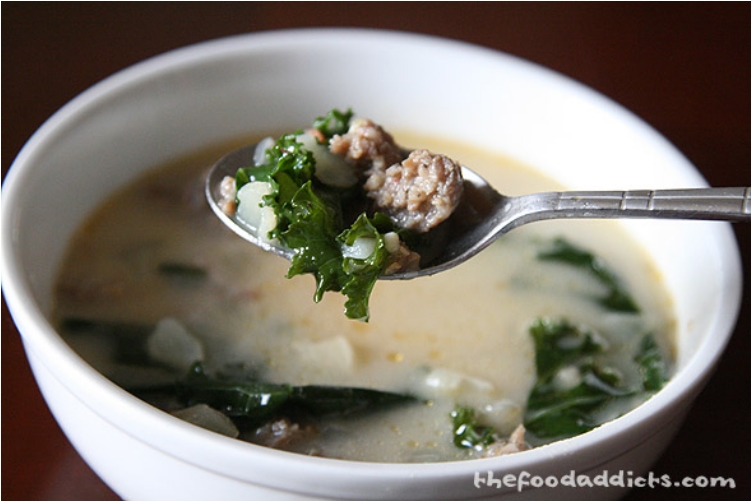 You'll notice a slight difference here. For starters, there's no bacon in this recipe. But it is highly nourishing and rich in protein. And even though there is a lot of fat due to the sausages, this is still a healthy recipe. Call it healthy comfort food. Yes, that's a term now.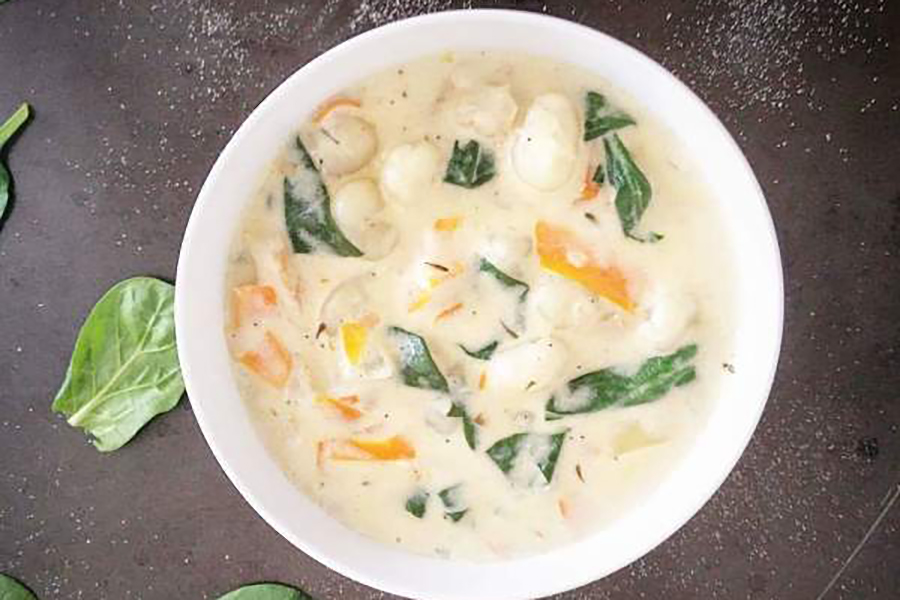 I know there are people out there who love chicken gnocchi soup, but think it's a bit heavy. So I made an effort to find a lighter version of the recipe. I hope you enjoy it!
Kidney and cannellini beans comprise most of this soup. But the secret to the great taste is in the herbs and vegetables. This Olive Garden recipe is extremely versatile; you can go with different beans, different spices, and different veggies.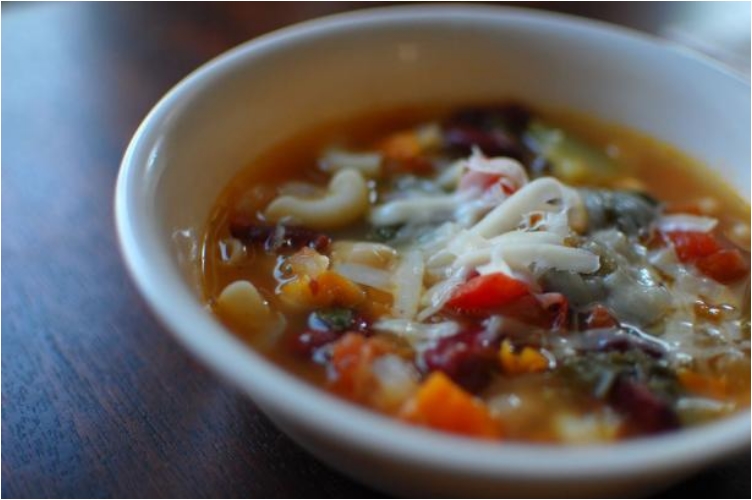 What I love the most here is the addition of baby spinach, which gives the soup a bit of an earthy flavor. Most of the ingredients are pretty standard, but it's the little things that change the flavor. As with other soups at Olive Garden, minestrone is versatile enough to survive multiple tweaks to the original recipe.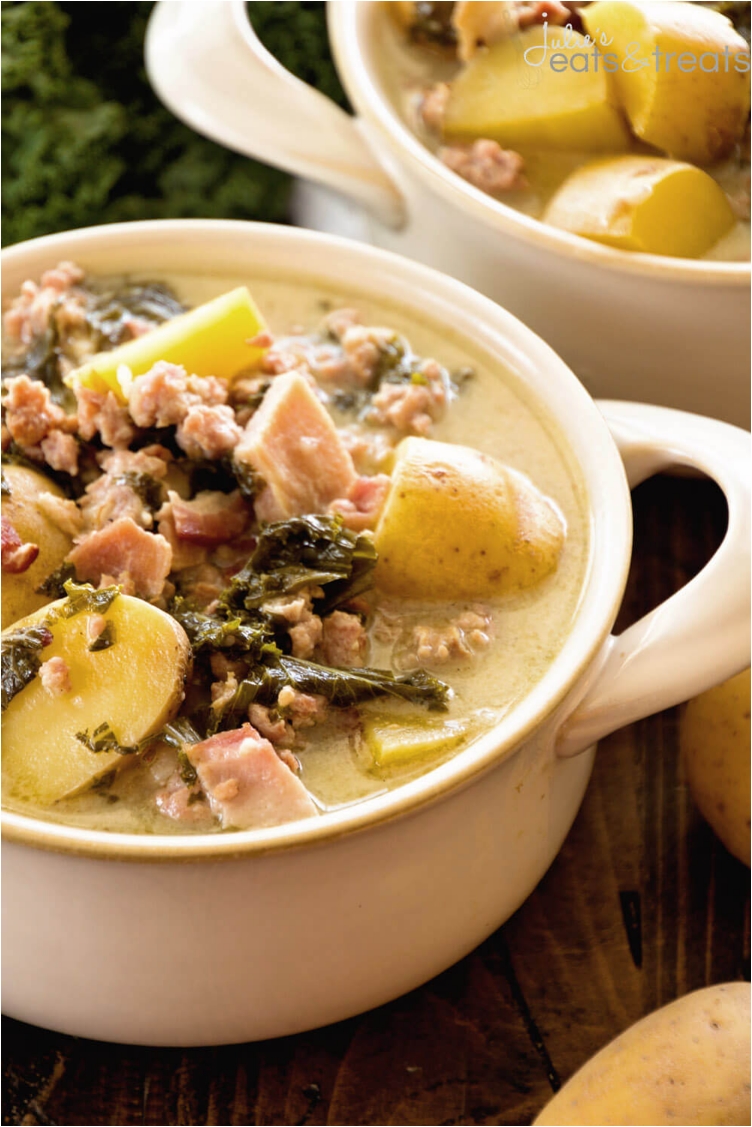 Toscana is another soup that can be heavy for some people. Some of us just want a lighter soup. As with the gnocchi soup, I made an effort to find a lighter version of the popular recipe for you.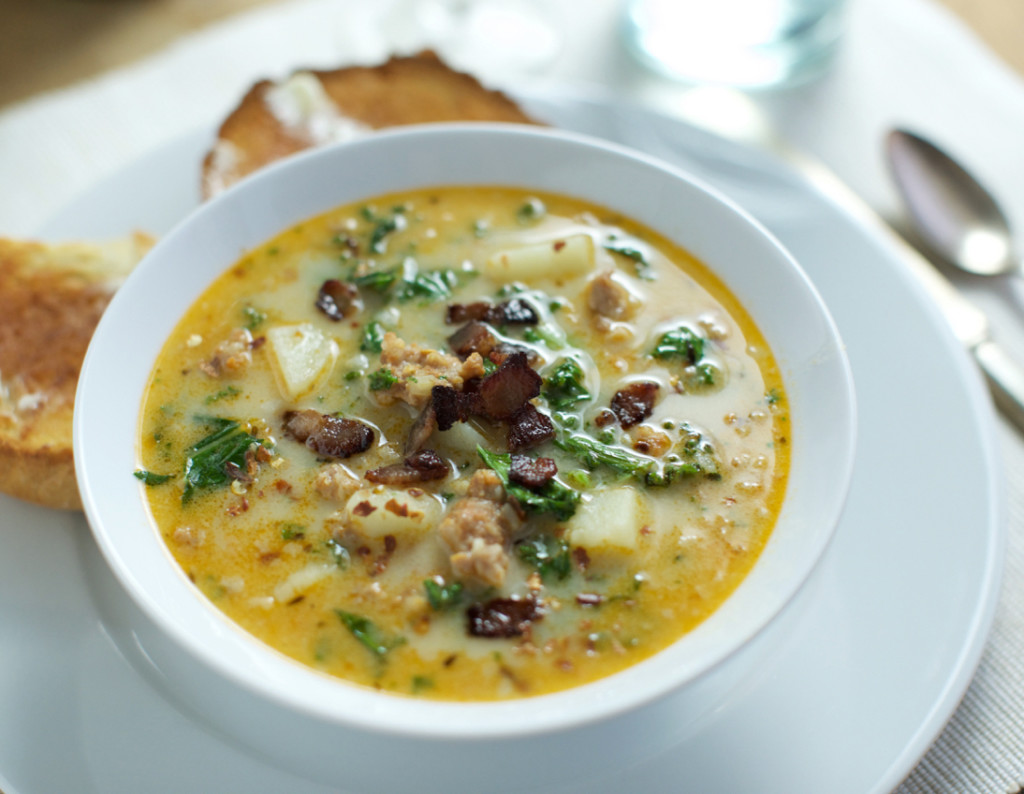 I gave you a Paleo soup before, and now I'm sharing a gluten-free soup. This one is very similar to the Zuppa Toscana recipe, but it uses gluten-free ingredients. It's still a great dish; who thought that would be possible?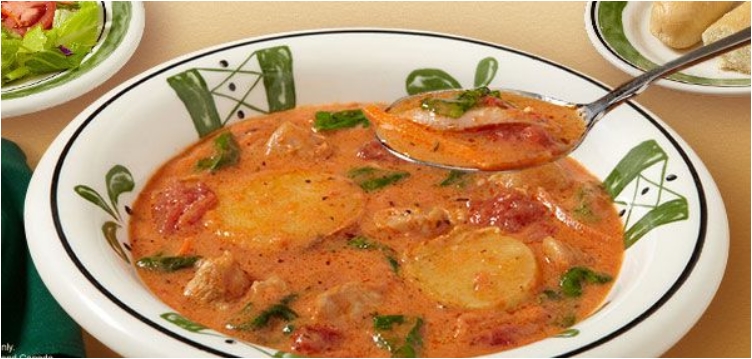 When you think of chicken soup and Olive Garden, chicken and gnocchi is the first thing that comes to mind. But don't worry, there are other chicken soup recipes you can copy. For example, the Florentine soup. You still get a chicken-heavy soup, with the only difference being that it's not creamy.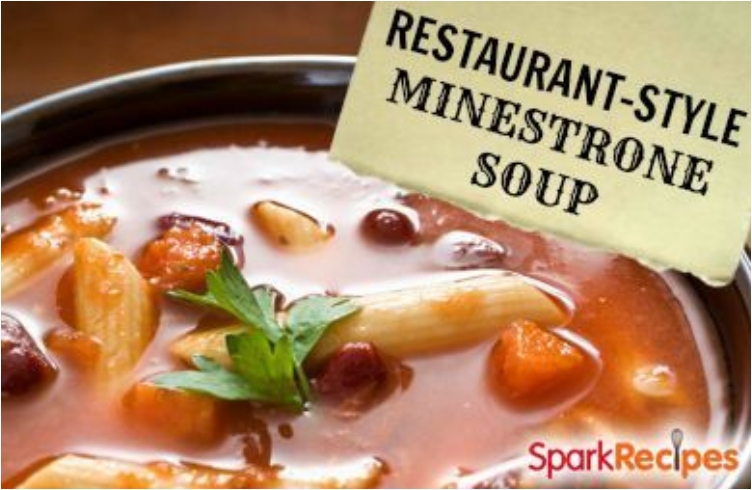 I love that this recipe is a bit more filling than other minestrone recipes. The secret lies in the added pasta. And who wouldn't love some pasta with vegetables? After all, this is Italian cuisine. You can always have more pasta.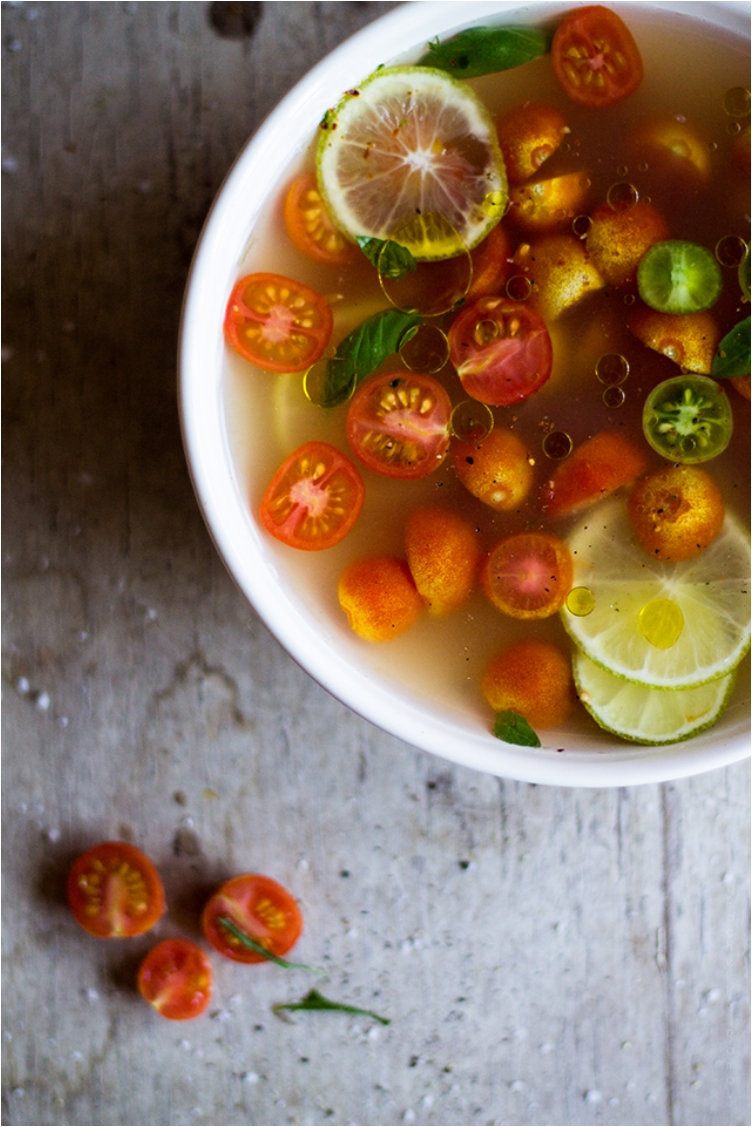 Gaspacho might be a Spanish recipe, but you can give it the classic Olive Garden treatment. I must say that I added this recipe here only because of the tomatoes. I love tomatoes; I can't get enough of them. If you're like me, you will absolutely love this recipe. And in my opinion, tomatoes are better when left as whole pieces.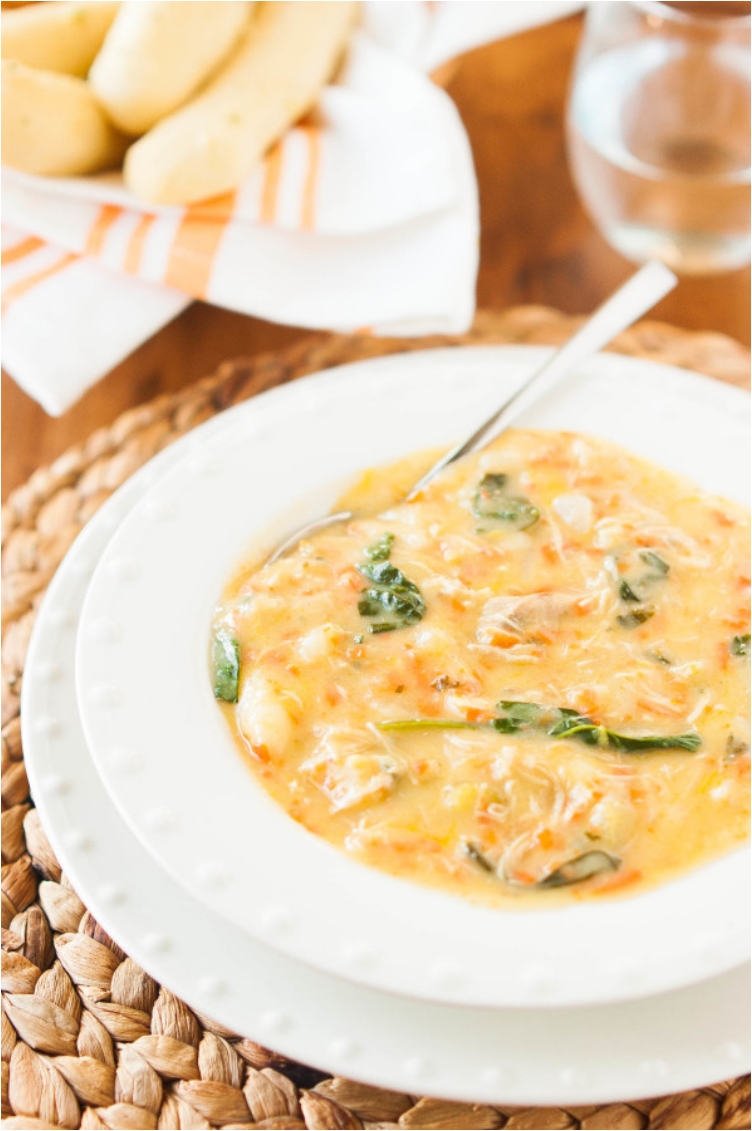 You'll notice a slight difference in the cooking process. For this recipe, you cook the chicken breast with the bone in, giving the soup a richer, more flavorful taste. And then you have some spinach thrown in, which provides that balance between gnocchi and chicken.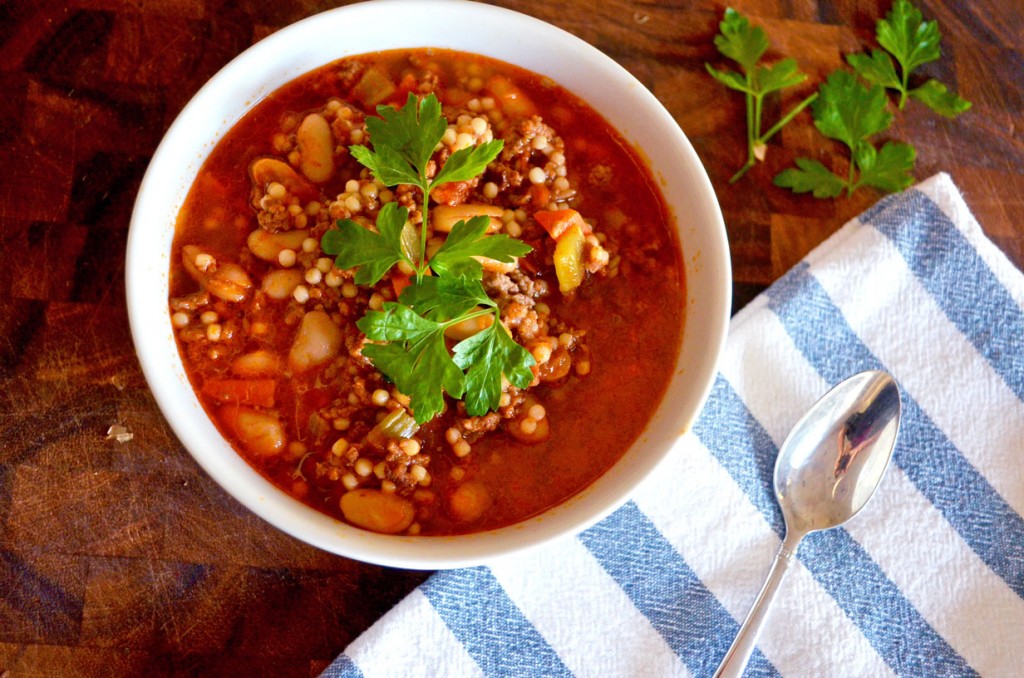 This is the last pasta e fagiole recipe on the list. What I forgot to mention previously is this: you can freeze it. The best part about any soup on this list is that you can make it in bulk and then freeze it. Whenever you're in the mood for some soup, just take it out of the freezer.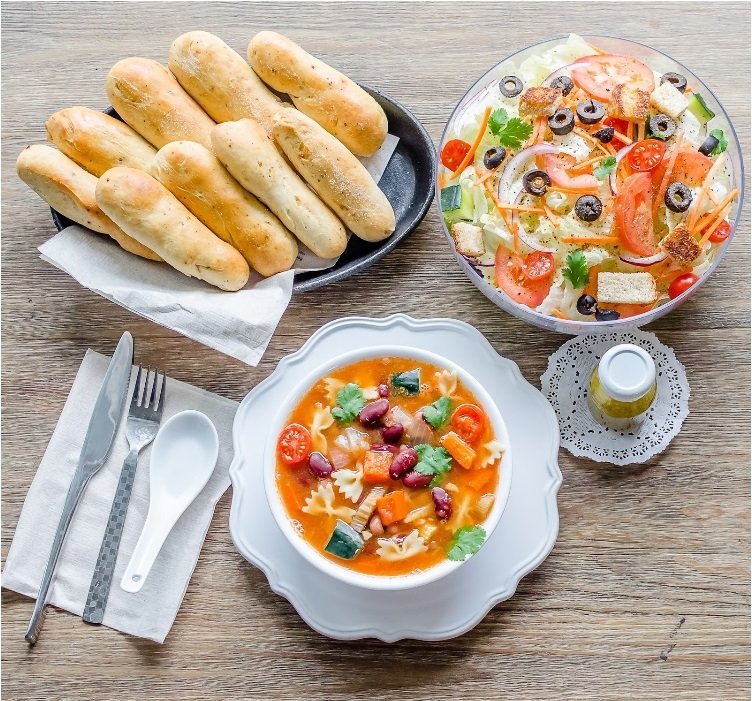 I would like to end the list with minestrone soup, my favorite. There are countless variations for minestrone soup, depending on the region in Italy where it's made. Some make it with rice, some with pasta. In this case, we have some cool-looking pasta.
I hope you enjoyed the list of recipes. And if you have any ideas you would like to share with the rest of us, feel free to do so.