A 78-year old man from White Oak, North Carolina has taken a page on Khabib Nurmagomedov's playbook. 
While the UFC lightweight champion is known to have wrestled a bear during his youth, Sonny Pumphrey, 78, showed that he can also fight the same beast despite his age. On November 6, while the rest of America was busy punching ballots for the Election day, Pumphrey was punching a big black bear during a surprise encounter outside his house.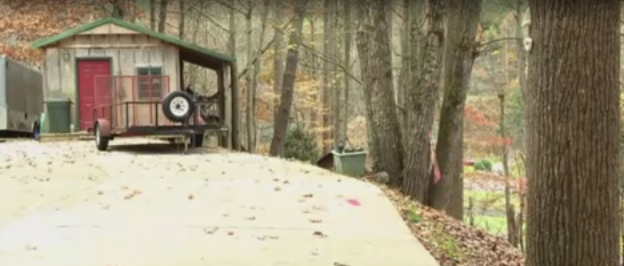 Gallant Stand
Mark Twain once said that it's not the size of the dog in the fight but it's the size of the fight in the dog. This is what exactly Pumphrey did when he made a gallant stand against an unexpected face-to-face with a more aggressive and a stronger black bear last week.
While he was fetching fall leaves in his driveway, a mama bear along with her two cubs popped out in the scene. When Pumphrey saw them, the cubs decided to run away out of fear while their mother charged towards him.  In an interview with ABC News, Pumphrey recalled this encounter and how he managed to avoid a bitter end.
"I had nowhere to run. I could not go right and I couldn't go left, I guess I just went with my natural instinct and just tried to protect myself.  I had nothing but my hands, so… I just started slugging at the bear as hard as I could."
He claimed that he was able to land few punches in the bear's face while the animal attempted to bite him. In a Facebook post, he shared a photo of the injury he sustained from the encounter with the bear.
Good thing, his wife, Betty, heard the commotion outside and quickly came to the rescue along with their Yorkshire Terrier.
"I was scared to death that she was going to kill my husband. He was fighting for his life. The door was open, and I saw the bear attacking him."
"I didn't hesitate, I just went through the door and screamed, and then with the little dog barking, we tried to, you know, get the bear away from him. I guess with all the commotion, it startled her, and she turned and ran," shared Betty.
"I got lucky. I am one lucky individual to be alive today," Sonny admitted.
(Featured Image Source: Pexels and Ladbible.)