I don't think any man would use nail polish ever. But, I am sure even men can find use for nail polish. If not for their nails, for some fixes around the house. Yes, nail polish can fix many problems around the house. Think of it as female version of duct tape.
For those of you still skeptic, let me guide you through the list of things you can fix with nail polish. And I am sure that after reading, you'll be more than convinced that nail polish is more than just an asset for making your nails look pretty. There is so much potential in nail polish, so don't ever underestimate the power of that little clear liquid.
1. Secure loose buttons from falling off.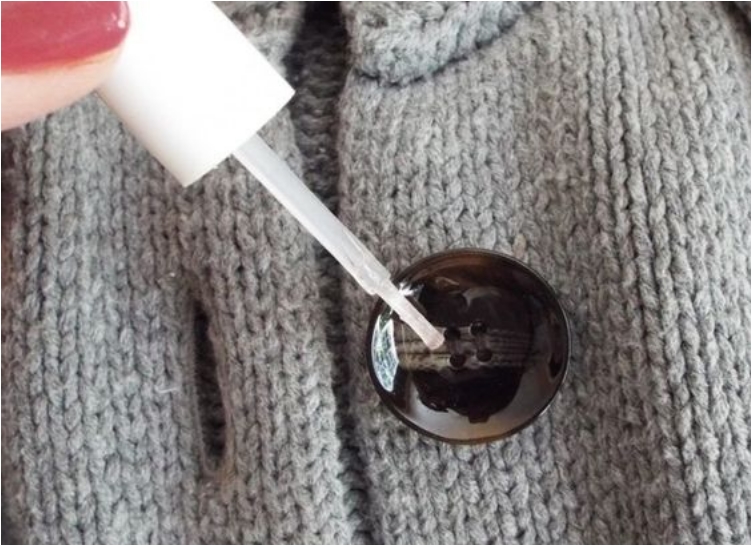 After a while, buttons on your shirt, blouse, sweeter, jacket become loose. You have two options, one is to sew the button again, and the other is to glue it with nail polish. I'd recommend the second one, as it is much easier and simpler.
2. Stop frayed fabric edges from unraveling further.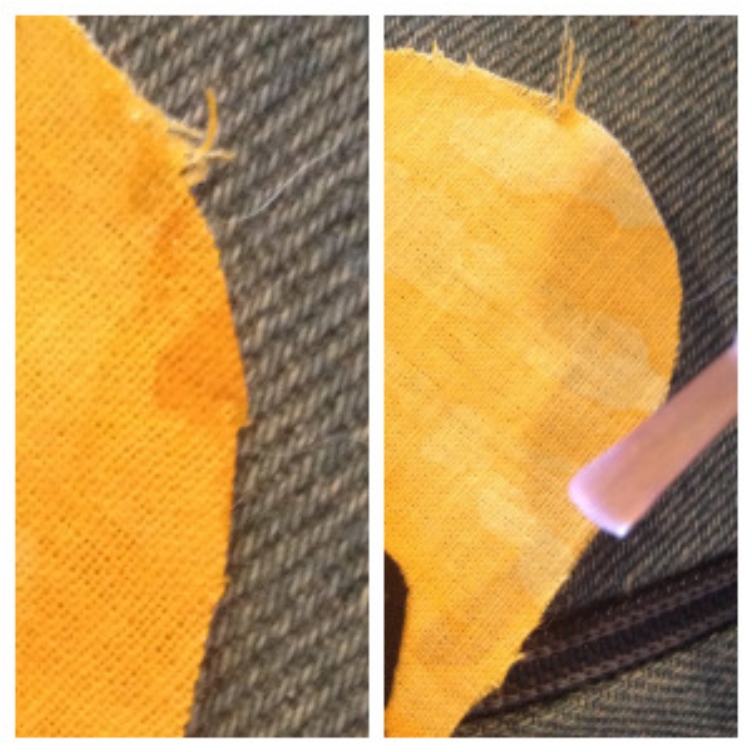 Frayed fabric is a bomb waiting to go off at any moment. You can actually ruin your entire sweeter if you ignore or if you try to cut it off. Nail polish will help by gluing the fabric, and stop it from unraveling.
3. Smooth out splinters on furniture.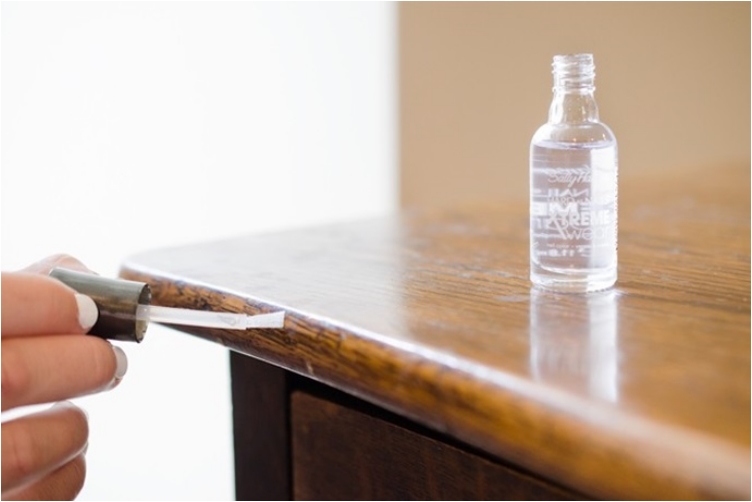 I told you nail polish can help men as well. Furniture is what I call "men section" in the home and improvement industry. And very few men know how good and helpful nail polish can be. I present you Exhibit A!
4. Clothes snatching on hanger splinters? No more.
One of the things I hate the most is when clothes snatch on my hanging splinters. No matter how good you have ironed your clothes, a nail splinter might ruin your effort. To make sure your clothes stay perfectly neat, ironed and clean, use some nail polish.
5. Patch up a torn window screen.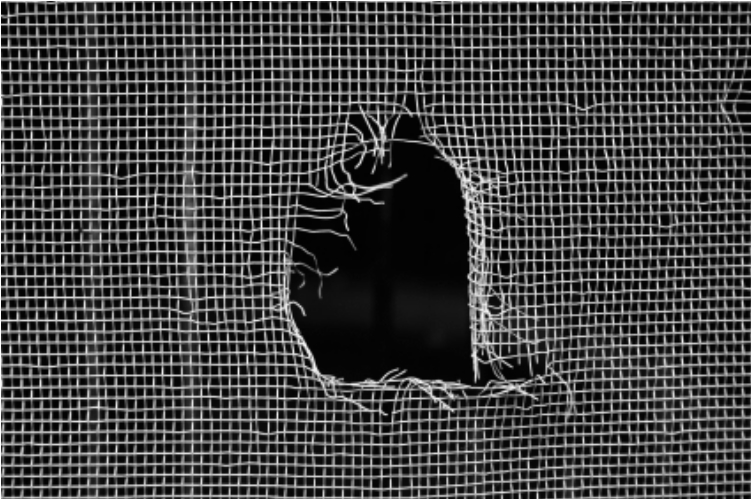 We go into men section as well. Exhibit B. If your window screen is torn apart, there are two options. Patch it, and buy new one. I know most of you will buy new one, but why waste so much money, when you can just repair it. And no, ignoring the problem is not an option. A torn window screen usually means more bugs in your home, so fix it as soon as possible.
6. Stop pearls from peeling or flaking.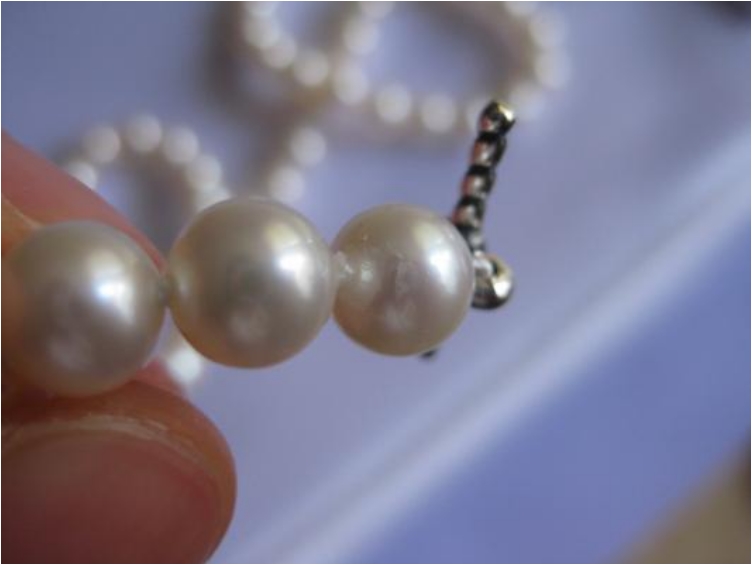 Pearl necklaces make a woman as sophisticated as ever. But they also pose the risk of being embarrassed, if your pearls peel or flak during an evening cocktail event. Don't worry, you can prevent that from happening with just little transparent nail polish.
7. Instant liquid bandage for small cuts and scratches.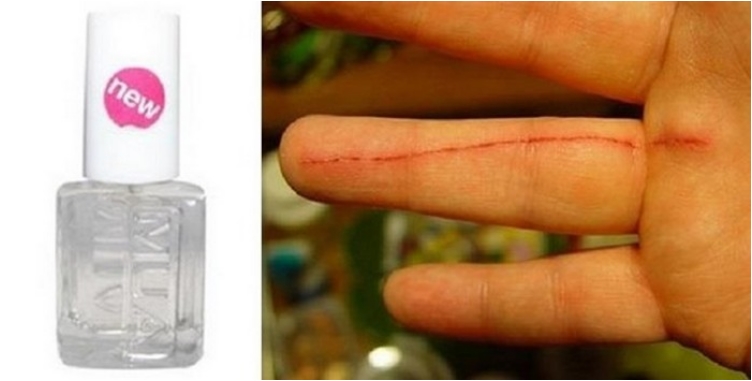 If your first instinct is to put some hard liquor to disinfect the spot, that is good. But another great option is nail polish. It smells almost the bad as liquor, and it is effective as much. The difference is nail polish is relatively cheap and you won't drink it later on.
8. Make garden labels or any other note or label waterproof and smudge-proof.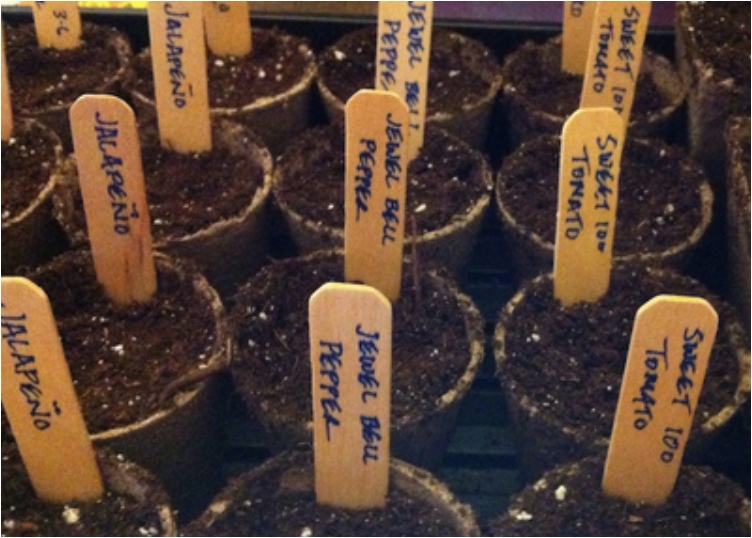 No, this trick doesn't work on anything you can think of. Only wooden elements, as long as they are small and thick can be made water proof.
9. Seal an envelope.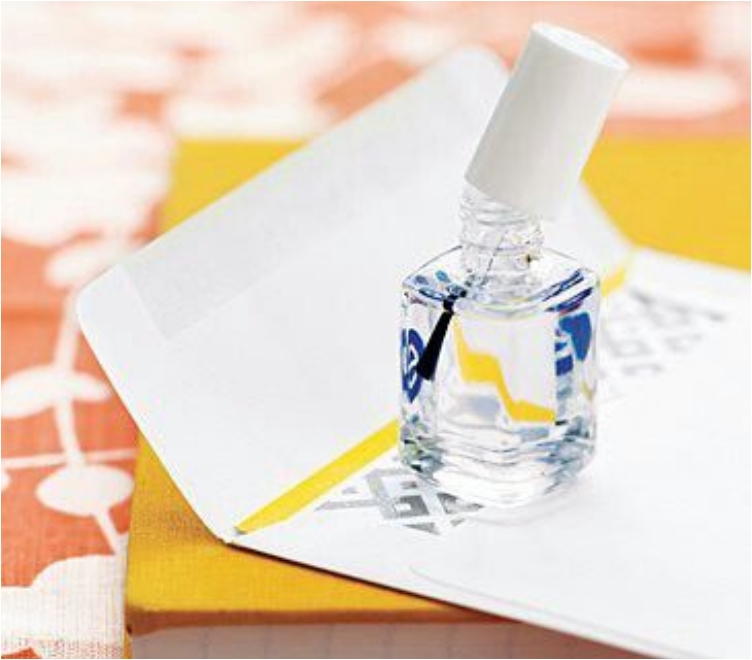 Some people like to lick the envelope for sealing it. I just cannot understand them. That is just so unhygienic, and plain stupid. Why bother when you have nail polish? The effect is the same, and you don't have to expose your tongue to millions of bacteria living on the envelope paper.
10. Give new shine to old faux jewelry.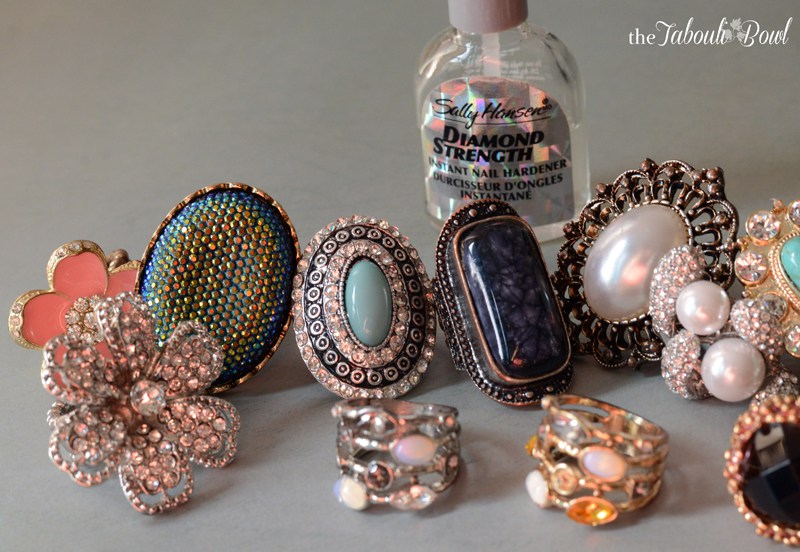 After a while, dust and everything will make your faux jewelry look old and used. But don't worry, a little bit of nail polish can return their shining and vow factor. You can use the brush that comes with your nail polish, but i recommend using a simple white cloth and polish your jewelry with it.
11. Fix unraveling shoelaces or rope.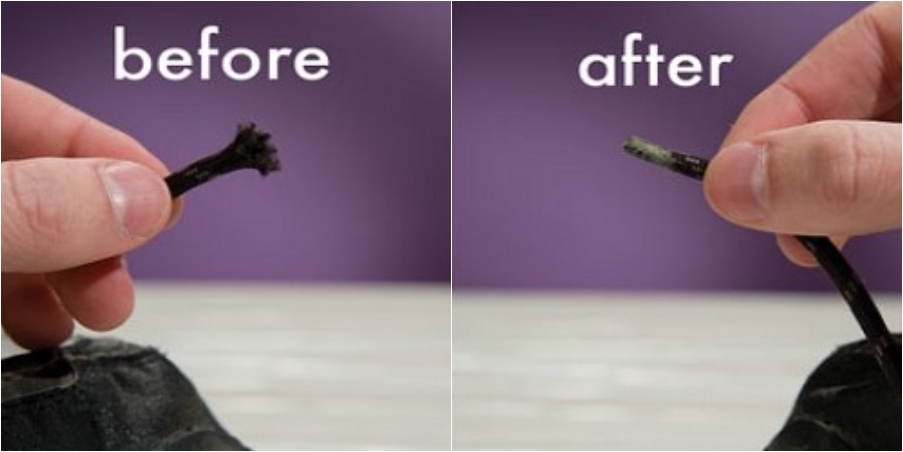 It happens all the time. Shoelace unravel after a while, and it gets harder and harder to put them into loops. Especially after washing your shoes. But don't worry, nail polish can fix the problem, and it will make your laces waterproof as they can be. And the trick works for any rope you have at home that has unraveled. If you remember, at the beginning I told you that you can prevent fabric from unraveling from your clothes.
12. Stop the run in your tights from getting bigger.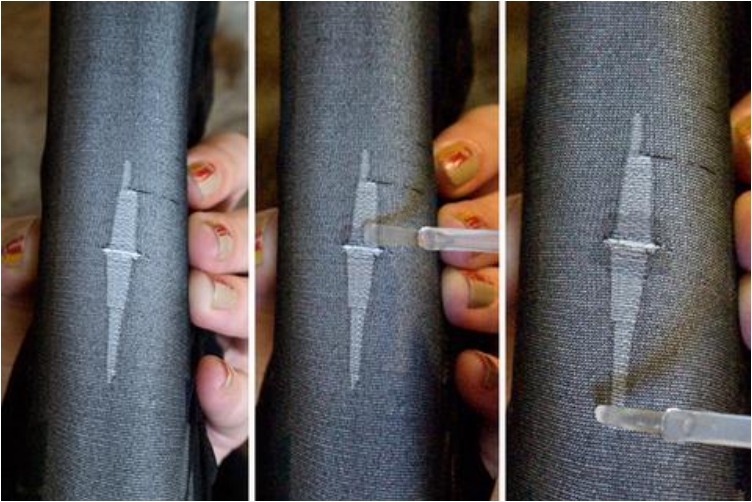 One of the oldest tricks in the books for nail polish, that is stopping the run in your tights. If you didn't know this trick by now, here you go. You'll still need to buy new tights, but at least for the moment, especially if you are at some cocktail event, nail polish will cover up the problem.
13. Make old credit cards last longer and be easier to swipe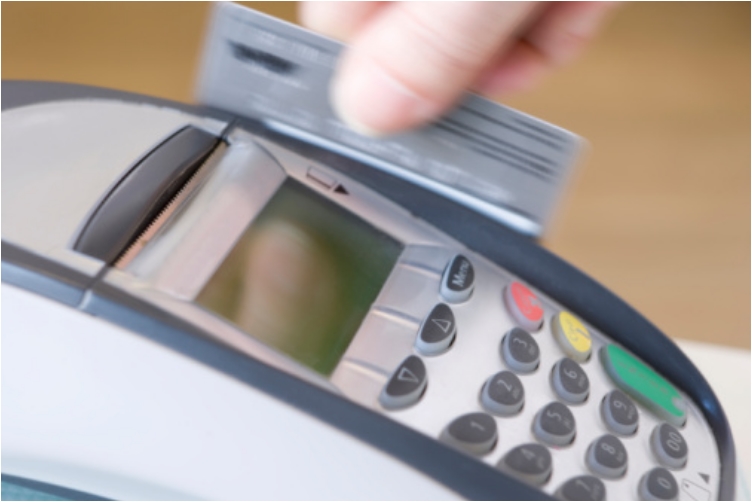 Credit cards will just slide once you put some nail polish on them. And don't worry, the trick won't ruin your credit card code.
14. Tighten loose screws.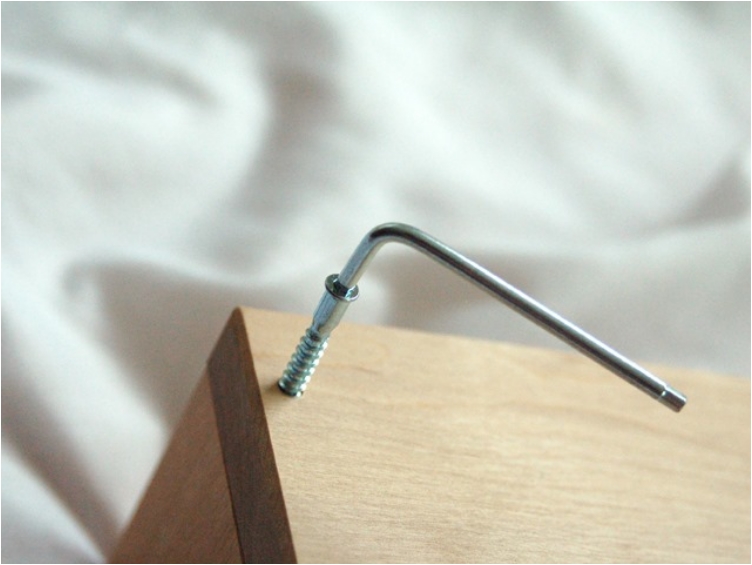 This is again the men section for using nail polish. Most women won't get near screws, they leave the men do the job. But, every now and then, even women need to know a trick or two in the house. I always support independent women that can handle their way into the house.
15. No more black and green ring marks.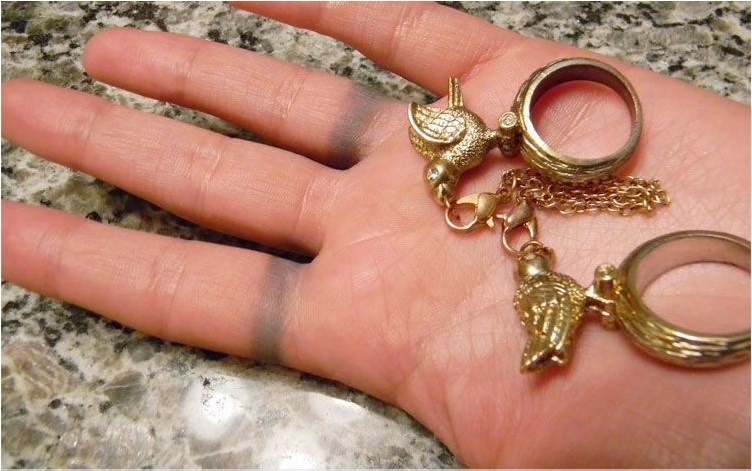 These marks are left by jewelry, and they can get ugly to the point some people actually reject wearing jewelry. But worry no more, nail polish will allow you to wear any kind of jewelry, without fear that you might be left with green and black marks on your hand and fingers.
16. The easiest way to thread a needle.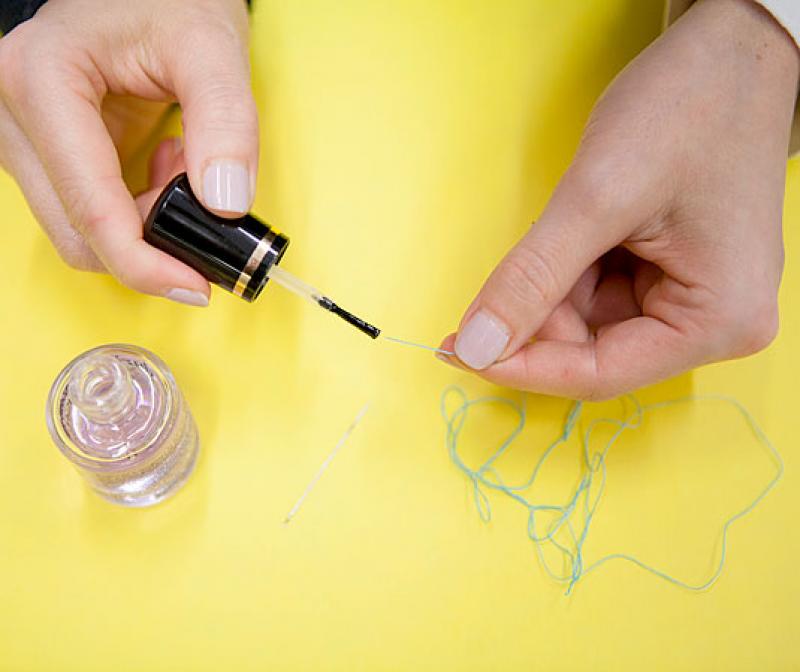 Remember I told you that nail polish can help you with ropes and shoelaces? Well, the same mechanics of the trick can be used for threading a needle. Once you put some nail polish on the top of the rope, it will go through the loop as easy as saying "crackers".
17. Protection against rusting car paint.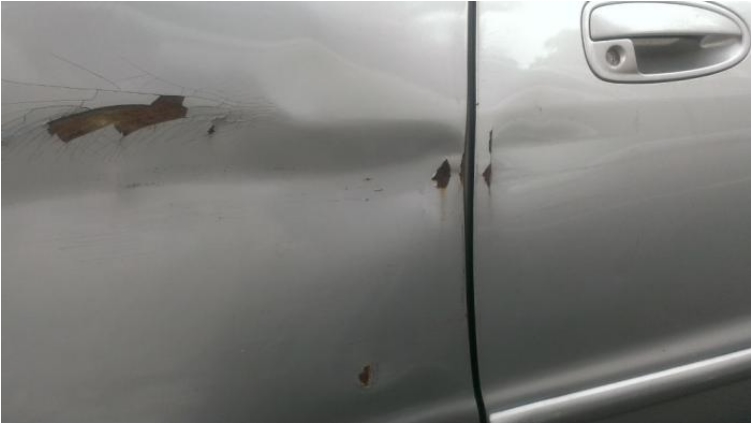 All these scratches on the car paint can become breeding ground for rust. And we all hate seeing rust on our cars. Prevention is everything, and this time, prevention comes in the form of nail polish. Just paint a thin layer on all the scratches on your car, and rest assured there will be no rust.
18. Quick mosquito bite relief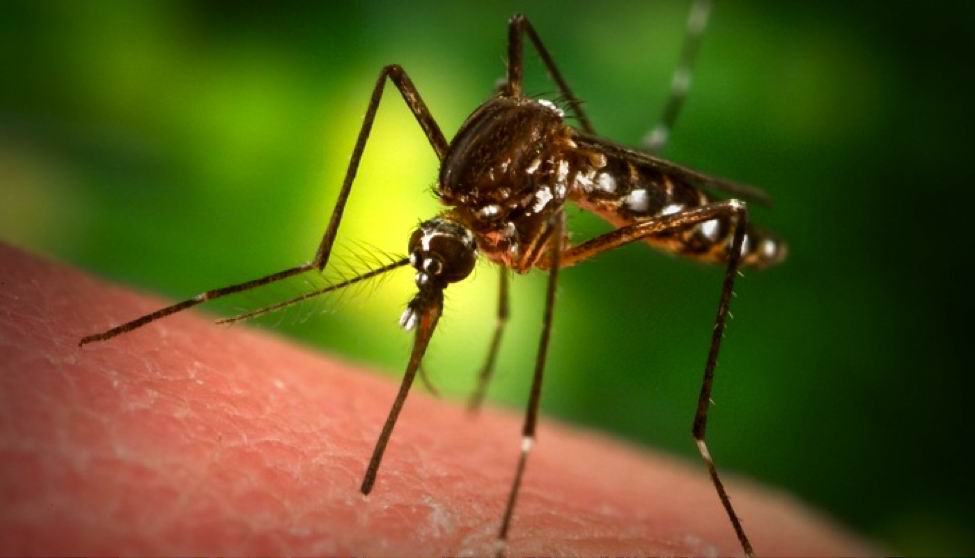 Two years ago, I was told this trick, and since then, I am grateful for knowing. Mosquitoes just love me, I don't know why. And their bites can be itchy and irritating. Previously, I used hard liquor to treat the bites. But liquor is expensive, and it can smell bad. Nail polish does the same effect, and it is cheaper to use. Even better, you feel the soothing effect within minutes.
19. Mark your perfect shower temperature.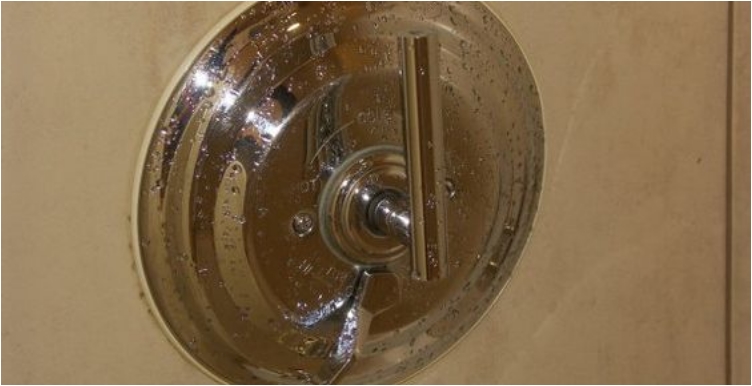 I told you previously that you can use nail polish to make wooden elements water proof. The same effect works on some metal. Once you find the ideal temperature for your shower, mark it by drawing a line with your nail polish. From that moment on, you won't have to spend few minutes every time you enter the shower to hit the right temperature.
20. Keep cheap jewelry from tarnishing.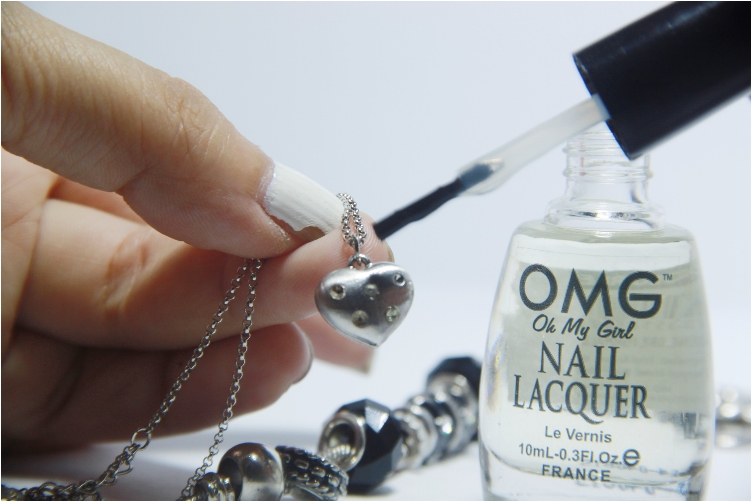 One would say that cheap jewelry is easily replaceable, because you know, it is cheap. But some of that cheap jewelry grows on you, and you want to keep it safe and secure for years. One way is by polishing it with nail polish, which will prevent the jewelry from tarnishing.
21. Make your own waterproof matches.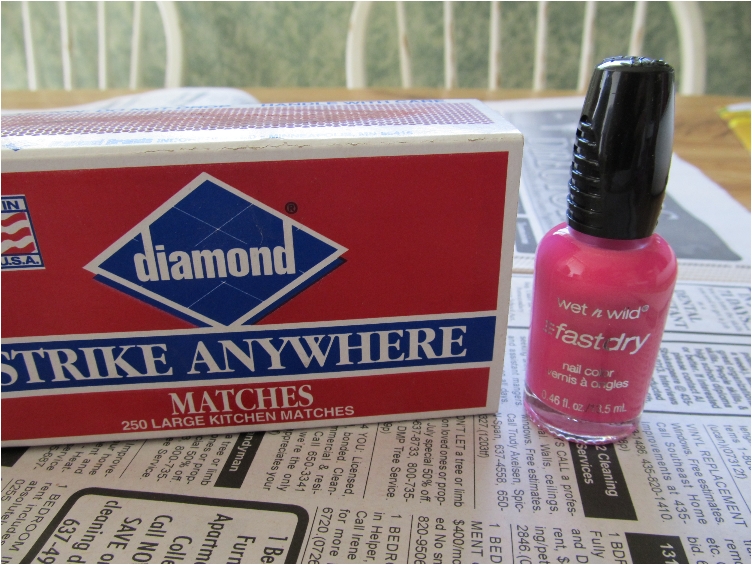 Matches are made out of wood, and as I mentioned previously, nail polish can make any small wood waterproof. You might be asking why would you need to make matches waterproof? Well, there are uses, and I am sure you'll find some.
22. Wart remover.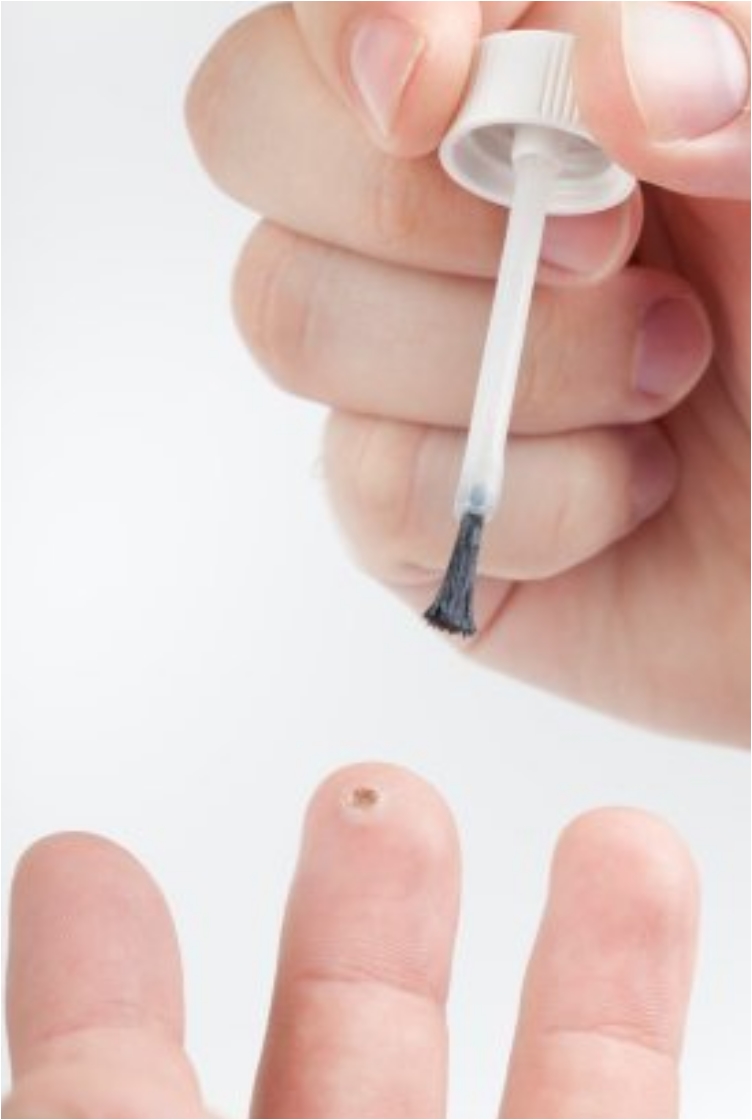 Warts are caused by infections, and they can be ugly to see on your feet and hands. Nail polish might not cure the infection, but it will help you get rid of those ugly-looking warts. You can worry about the infection later.
23. Reduce salt pour by coating the inside of the salt shaker's cap.
This happens to all of us. We pour too much salt, and then our meal is extremely salty. You just cannot eat it. The solution? Coat the inside, and you'll pour less salt. And besides, we all need to reduce our salt consumption for healthier life.
24. Keep tiny eyeglass screws in place.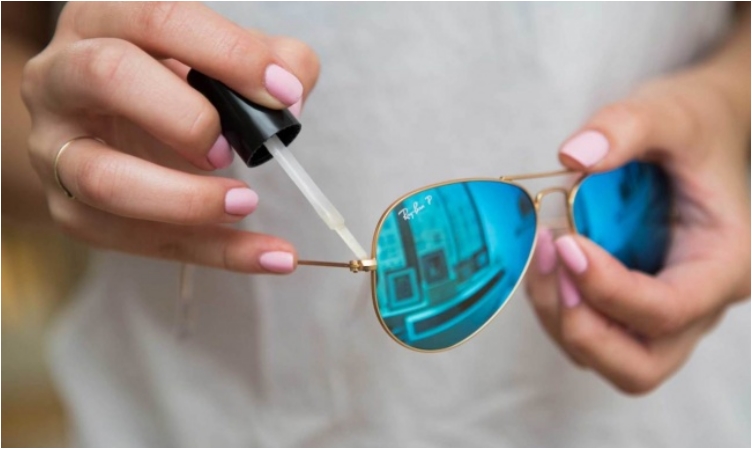 I found out this trick few years ago, and since then, the moment I buy new eyeglasses, I apply small layer of nail polish on the screws. This is just for prevention. But you can use the trick for old eyeglasses, as it will keep the screws in place. Remember, I told you nail polish can be used to tighten loose screws. That applies for the screws on eyeglasses as well.
25. Keep small windshield crack from spreading.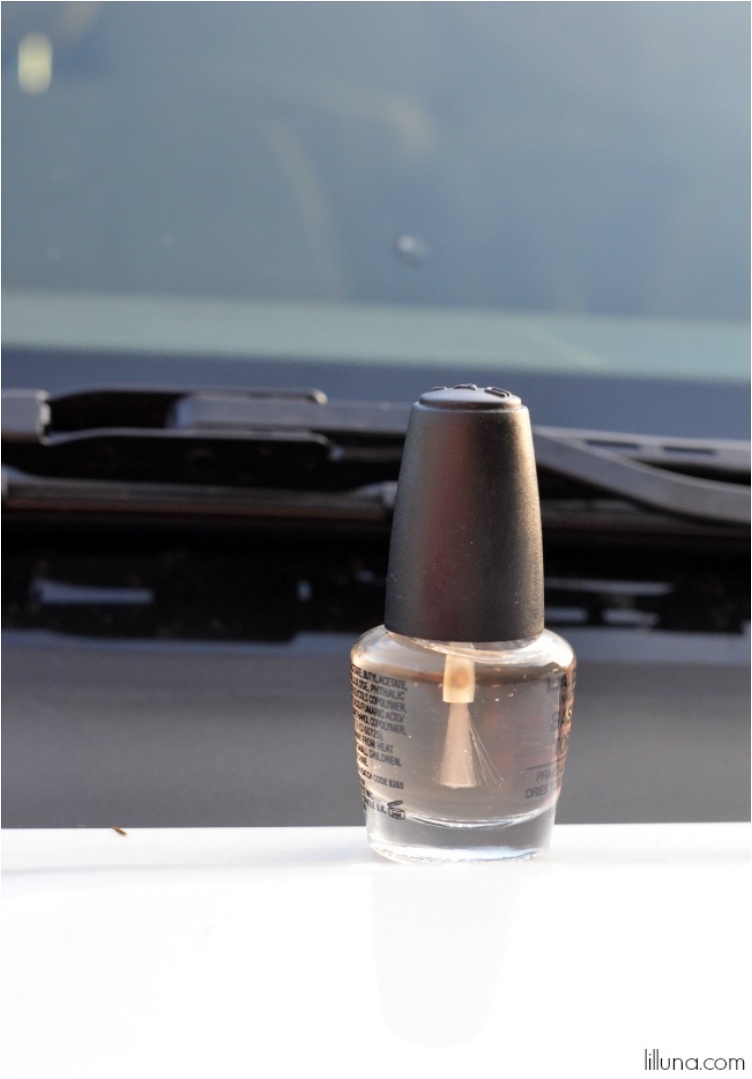 Have you ever experienced a vehicle in front of you kicking up a rock, and that rock hits your windshield. Yes, it might sound movie-like, but it does happen in real life. So, what to do then? If you don't react fast, the crack might spread across your entire windshield, and then you have bigger problem. Enter nail polish. If it is good enough to stop the crack on your tights from spreading, it is good enough for your windshield!
26. Repair scuffs on leather, patent leather, and vinyl shoes.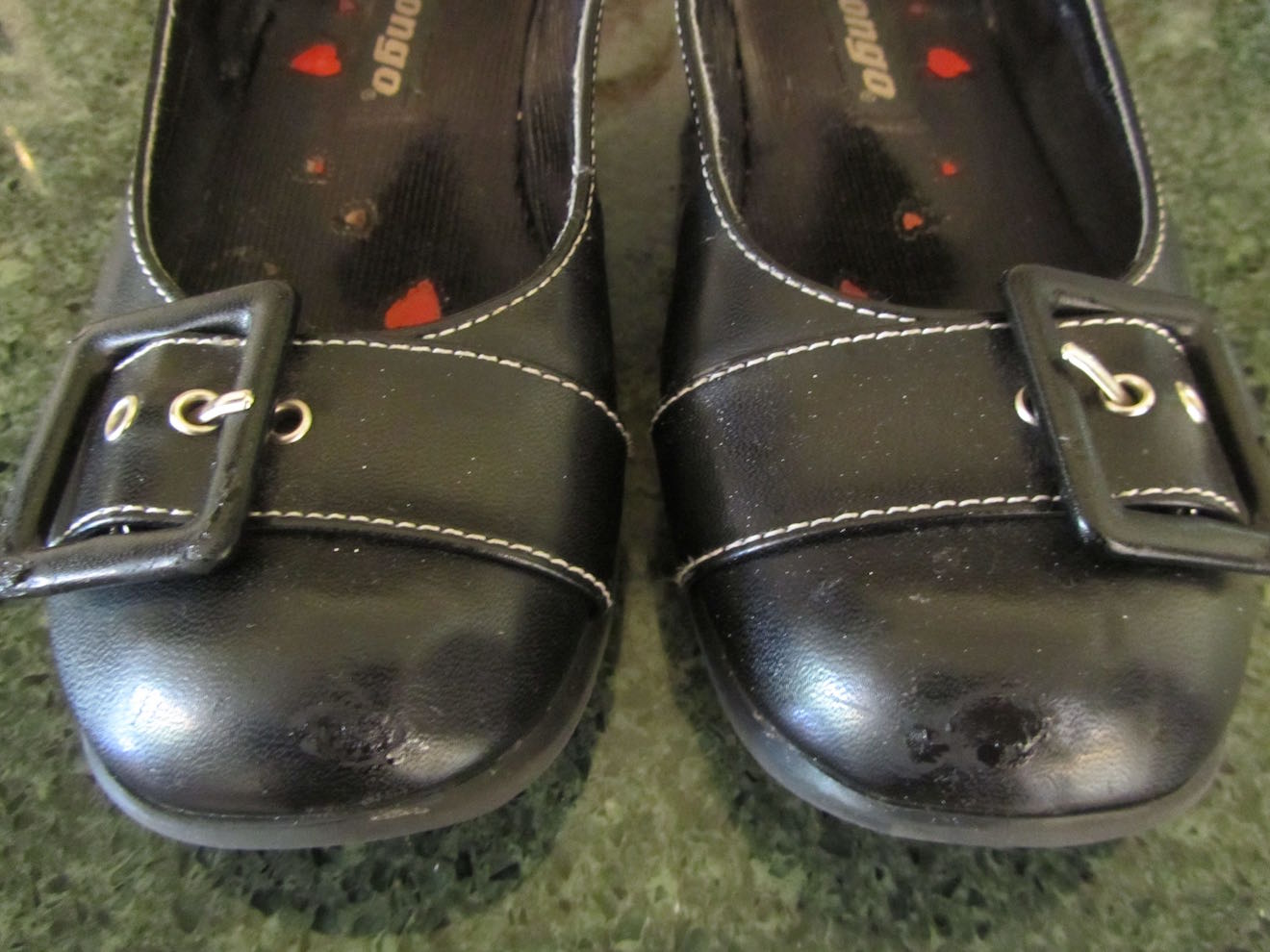 We all have some faux leather shoes at our house. And after a while, their surface gets damaged. It's just the normal life cycle. One option is to buy new pair of shoes. But, for those of you who want to save up on new shoes, nail polish can help you repair the damaged surface, and make your shoes look like new pair.
27. DIY custom colored nail polish.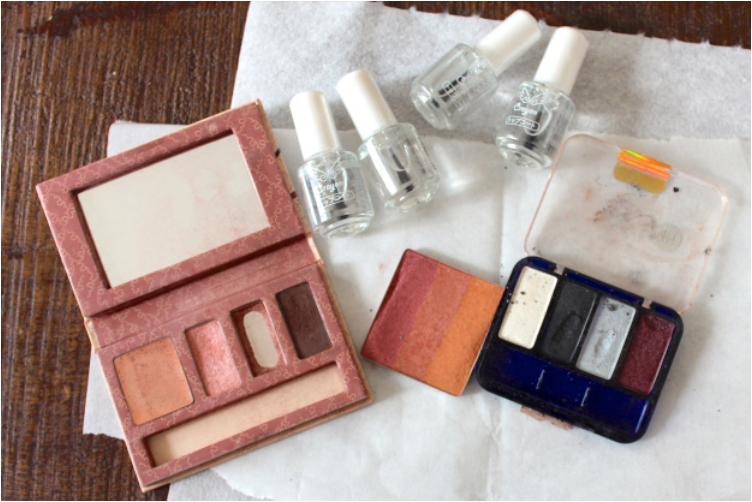 For those of you who want to experiment with nail colors, I encourage you to try. Sometimes, you just can't find the color you want. But that doesn't mean you cannot CREATE the color you want. Everyone with basic education in art will know how to mix colors.
28. Nail polish vapors can serve as smelling salts.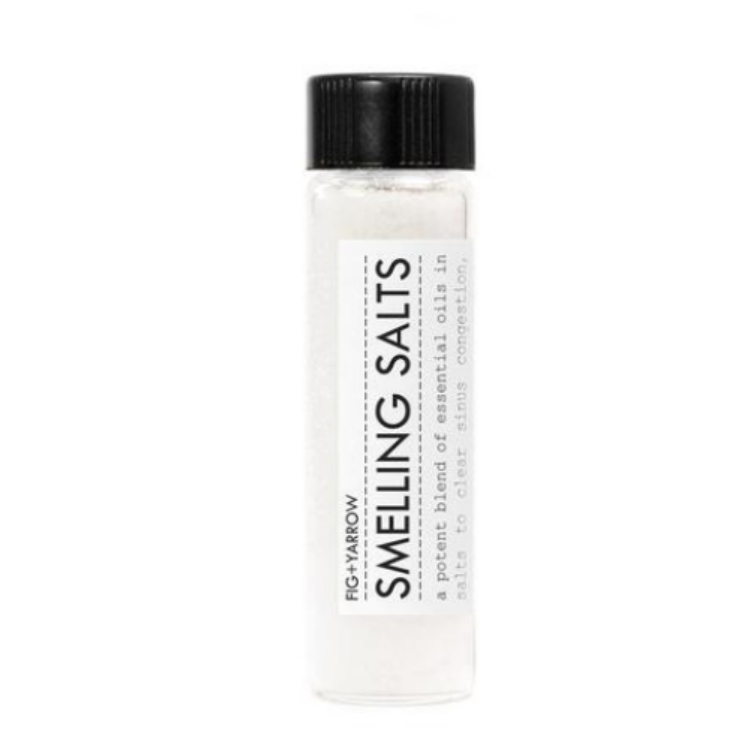 Smelling salts are used as arousing consciousness. Whenever someone is fainting, a smelling salt can help restore him back to life. If you don't have smelling salt at your hand, nail polish will also do the trick. Hey, we can all be doctors!
29. Prevent rust stains forming from metal cans.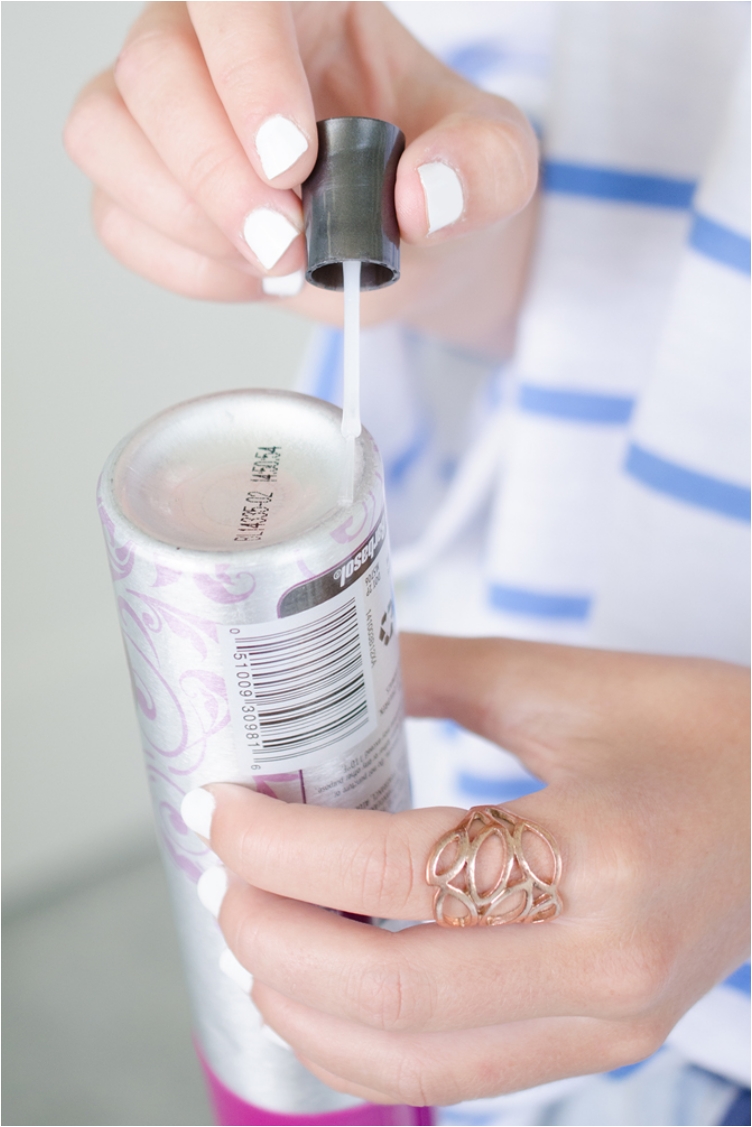 With this trick, you can clean your bathroom much faster and easier. Metal cans almost always generate rust on the surfaces, and all you need to do to prevent this is apply some layer of nail polish on the bottom of the metal cans.
30. Cover us scratches on glass.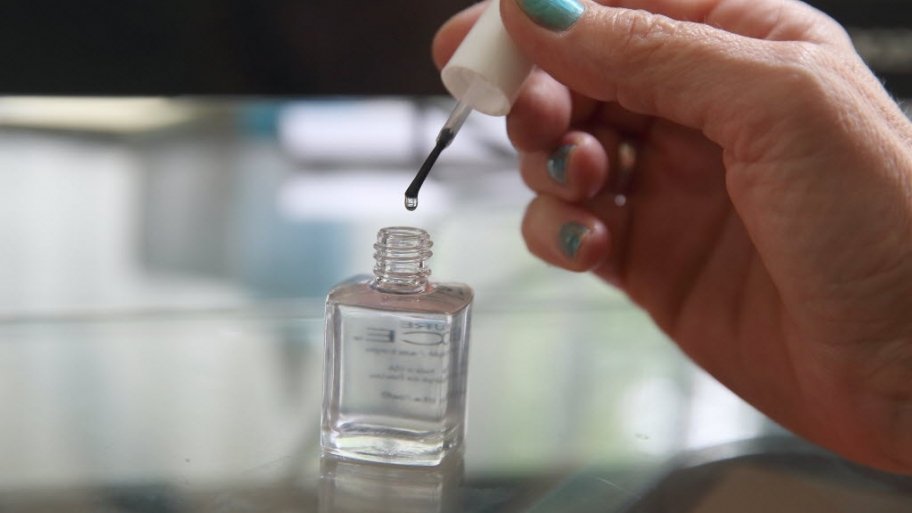 As we found out by now, nail polish can cover almost any crack, scratch and everything in between. Glass is no exception, as you can cover all the scratches using colorless nail polish.