The glory days of vampires might be gone, but they are still one of the most thrilling creatures to watch on screen. Twilight took that as an advantage, and created a romantic story based on popular fiction novels. The pale, sparkling creatures threatening to suck our blood were not nearly as scary in Twilight as we know them.
And while the movie was labeled as "teenage-like", the story in the books was much better. That begs the question, are there any other movies like Twilight? And probably even better? Well, of course there otherworldly romantic movies that beg your time. We have been fascinated by vampires for many years and even centuries. These immortal beings have been subject for many books, series, movies, and legends.
That being said, let's take a look at some scary romantic and magical movies like Twilight.
1. Let the Right one In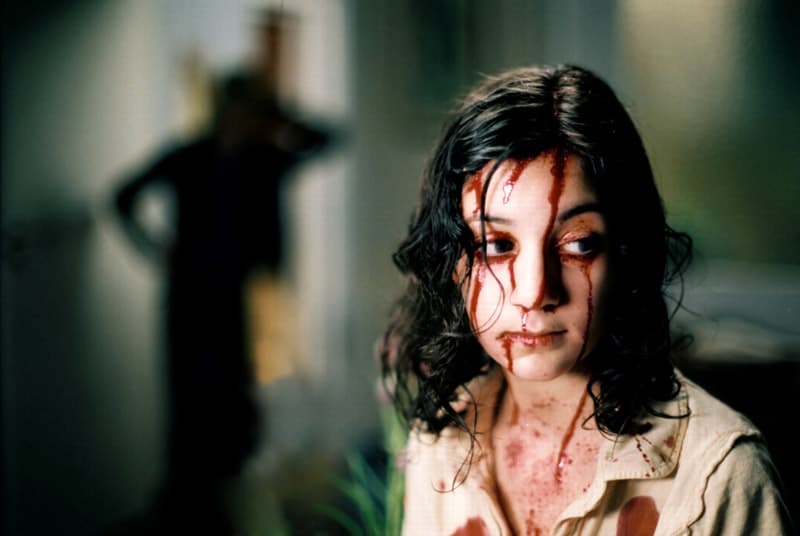 Probably the best vampire movie in history. This is a story of a 12-year old human named Oscar who faces constant and frequent bullying from his neighbors. But then he meets Eli, a little girl who is definitely not normal. She comes out at night, and when she comes out, strange disappearances happen.
Eli and Oscar form a special bond, but the implications of their bond take a dark turn. And while Twilight is intended even for little kids, "Let the right one in" is definitely not. The characters, even though they are played by amateur actors, are very convincing. Maybe because they are the same age as their characters.
2. Red Riding Hood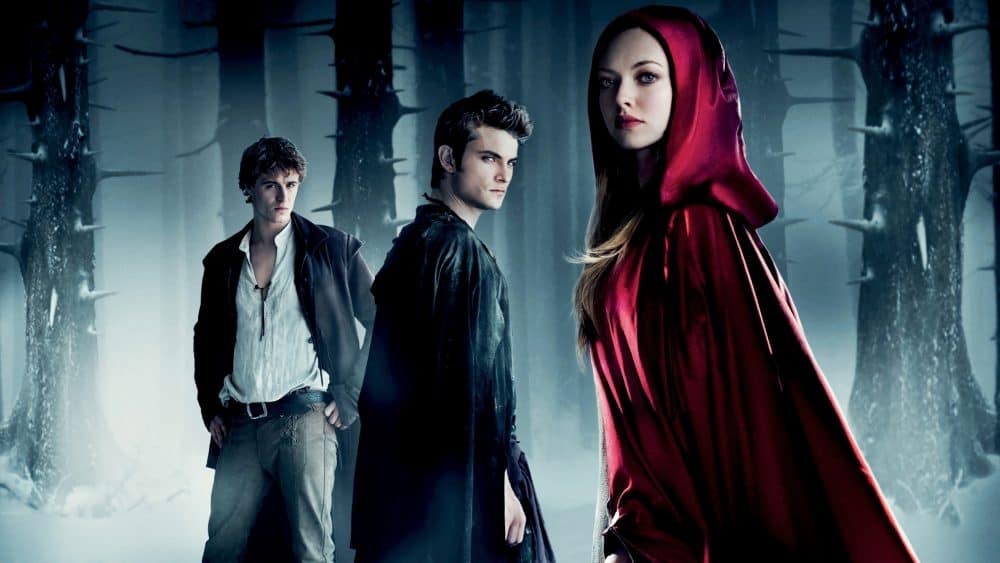 When you want to talk about love triangles like the one in Twilight, Red Riding Hood is on the same level. Valerie is a girl from the village in love with a woodcutter. But her family has arranged her to marry a rich guy.
Valerie plans to run away with her love, but she founds that he might be the werewolf terrorizing the village.
She is the one who needs to draw him out, and how it ends is for you to see. The movie has a medieval setting, which leads to a medieval feeling. The mystery unravels and unfolds slowly, but steady, and the ending is perfect.
3. Interview with the Vampire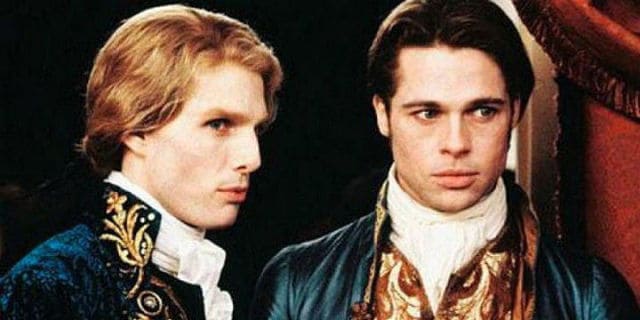 If you are a fan of Brad Pitt, this is probably one of his best movies. You can say what you want, but my opinion is that Pitt should have at least be nominated for an Oscar. In addition to Brad, this movie features a strong cast with Christian Slater, Tom Cruise, and even Antonio Banderas and Kirsten Dunst.
Pitt and Cruise have one of the most destructive relationship in movie history, and their war for a girl is epic.
You will easily notice most of the vampire clichés, but they are done in the most satisfying way possible. You cannot say the movie is cheesy, for sure.
4. Meet Joe Black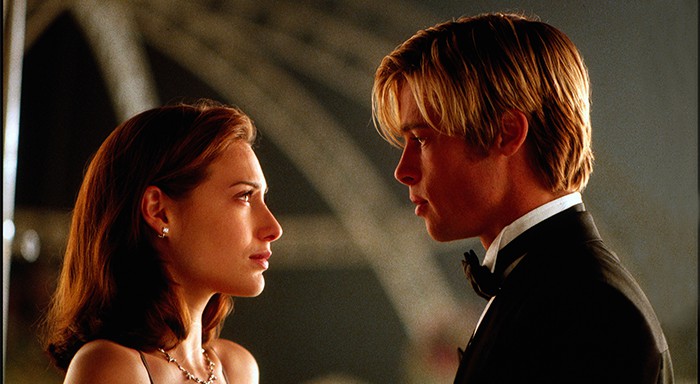 We move from the vampire movies into something more about death and romance. Meet Joe Black has one of the best cast duos ever assembled in Brad Pitt and Anthony Hopkins. And their chemistry is just unbelievable. You cannot script it.
And again, Pitt should have earned a nomination. Hopkins got one for his role in this movie. But back to the romantic part. Brad Pitt plays Death, who comes in the form of a handsome young man and needs to take away the life of Anthony Hopkins. In the meantime, he falls in love with a girl, resulting in one of most erotically intense movies on screen.
Everything in the movie is just great, not just the acting. You have great music, perfect storyline, and just masterful cinematography. In the list of movies like Twilight, Meet Joe Black is an underrated gem.
5. Vampires Suck
When you talk about movies like Twilight, you have to mention spoofs. One of the best Twilight spoofs is Vampires Suck. The plotline is almost the same, with Becca being torn between a vampire and a werewolf. In the same time, she needs to find a way to evade her controlling father. All of her friends have some romantic drama, with the movie resulting in a climax at the prom.
6. What we do in the Shadows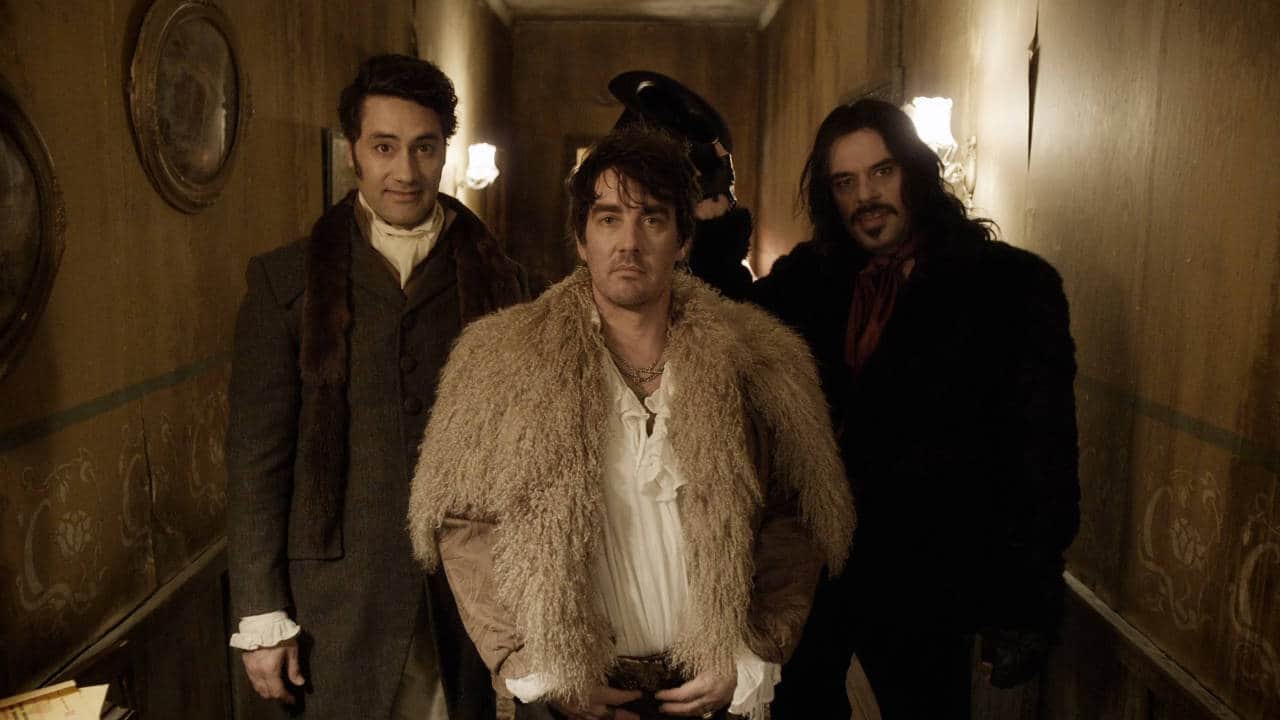 When we are on the topic of comedic and hilarious vampire movies, What we do in the Shadows is definitely on the list. This movie combines hilarity of mockumentaries and adrenaline of horror-comedy flicks. The result is a great movie tracking four vampires.
What happens when you put four friends in a house? Well, comedy of course. Think of any good comedy movie, but with vampires as the main actors.
7. Tuck Everlasting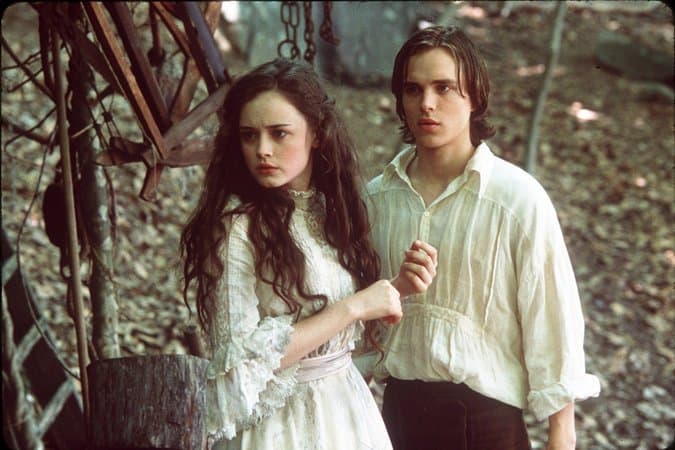 This movie has a very similar plot like Twilight. Winnie is a teenage girl falling in love with a boy, who she later finds out that he is immortal. So, she must make the choice between staying with her love and becoming immortal, or living the normal life, which results in death.
The boy, and his family try to teach her that immortal life is not really that good. Sounds familiar? She understands the importance of life, and she is left with a hard task. What will she choose? And while there are a lot of plot holes, you will enjoy the story from start to finish. Just leave logic outside.
8. The Village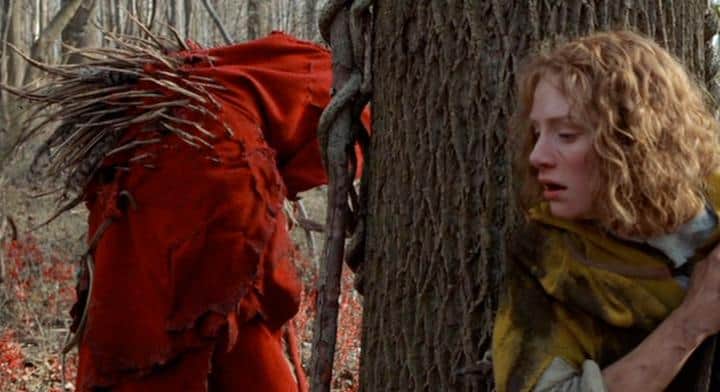 Talk about a great paranormal movie with a big twist. You certainly do not expect big twists from movies like Twilight, but The Village is something special. Taking place in an isolated village, the movie tells the story of a pact between mysterious creatures and the people of the city. Sounds familiar? The pact is challenged when one of the villagers goes out in the woods searching for medicine.
And do not pay attention to the negative reviews. People expect too much of movies. Twilight has some negative reviews as well. If you liked it, you will love the Village as well.
9. Only Lovers Left Alive
I have a feeling that Tilda Swinton can play basically everything. She was a White Witch in Narnia, to regular psychotic individual, and a vampire as well. And she plays the role of a vampire in such convincing fashion.
The cast is just phenomenal in this movie. Tom Hiddleston is also part of the movie, playing the longtime vampire lover of Tilda Swinton. We won't reveal the twist, and why this romantic, intense, and exciting relationship between the two is challenged.
10. Near Dark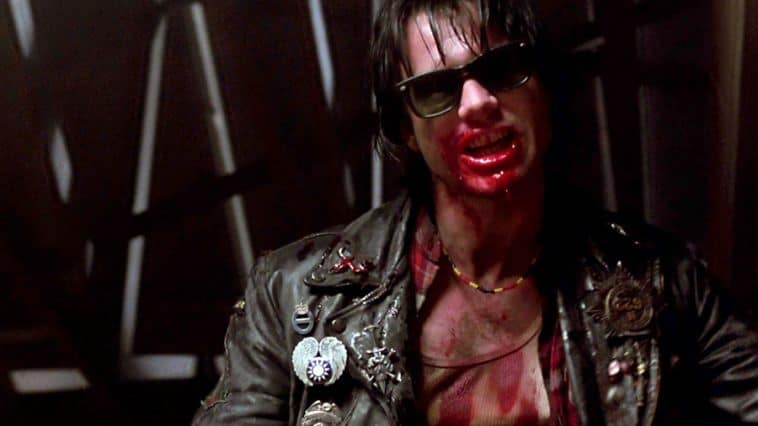 We finish off the movies like Twilight list with a classic. Filmed in the 80s, this is a story about a farm boy who falls in love with a mysterious girl. There are some intense action scenes in there as well, but the movie is mostly otherworldly romance with some touch of dark humor. And despite being a cliché vampire movie, Near Dark manages to earn its respect and recognition.
Filmed in the 80s, the movie still delivers a touch of modernism.