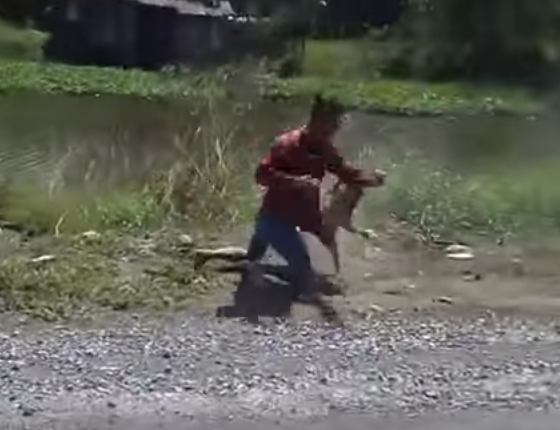 Is this Nominated For the Fight of the Century?
If monkeys are really our ancestors just like what the theory of evolution suggests, then they will not be happy with this one.
A guy was engaged in a fist fight against a monkey after he caught the animal peeing on his beloved motorbike.
His friends thought the situation was under control. So they decided not to dip their toes in the scene and just record it on a video.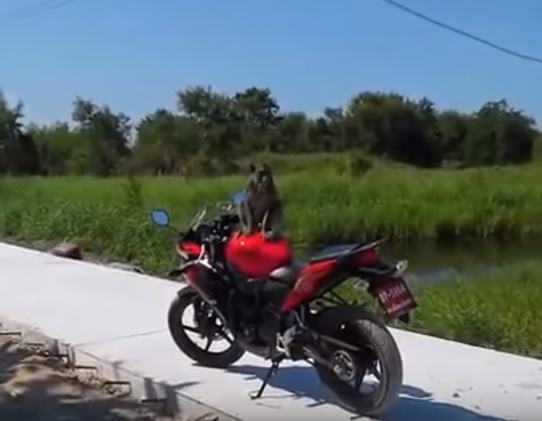 But as always, the unexpected happened.
The owner of the bike tried to please the cheeky chimp to get off his vehicle many times. Unfortunately, the animal did not listen and adamantly stayed on his bike. Much to their surprise, the monkey even urinated on the seat, which provoked the guy to start the fight.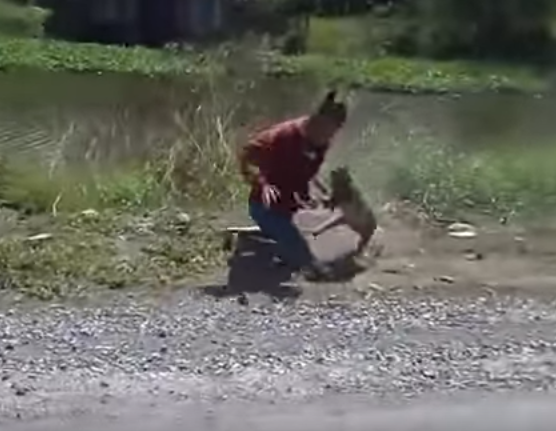 Man Clashes with a Monkey in an Intense Brawl
He threw his shoe towards the monkey as it refused to get down from his bike. Then things just got more serious.
The monkey did not back down without a fight. As a response, he retaliated with a vicious charge against the guy, leaving the guy on the ground.
This sparked an intense brawl between the two, rolling around and exchanging punches in the dirt.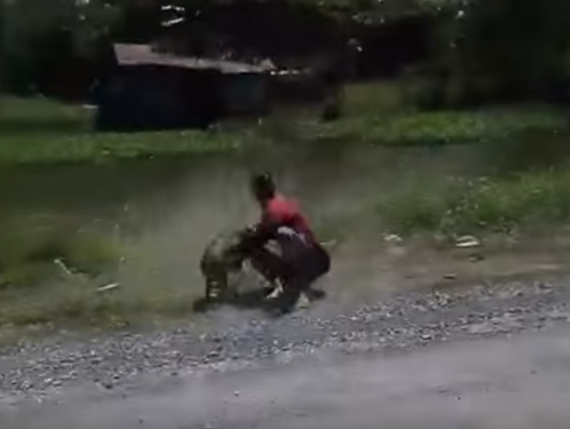 The man continued to throw punches and kicks on the monkey but the animal refused to raise the white flag.
When he pushed the monkey near the river, the guy the resorted to tossing mud on the monkey.
The monkey ran away after getting thrown into the river. But the moral victory he gained against a heavily-favored human was immeasurable.
Watch the video below:
In the words of the owner of the video, "no animals or humans were injured in this altercation." But we're sure that the guy's ego was.
It was a lesson learned for the guy to never mess with a monkey.