This is the horrifying moment when a mother accidentally slips her 10-month-old daughter out of her hand on a 2nd-floor mall escalator while allegedly about to take a selfie with her husband.
CCTV footage at the shopping centre shows the couple taking a selfie outside a shop before walking away. Moments after, they returned to the escalator. After stepping on it to travel to the higher floor, witnesses say the man asked his wife for a selfie.
This was when the child slipped out of her mother's hand and over the handrail.
Husband Allegedly Asking for a Selfie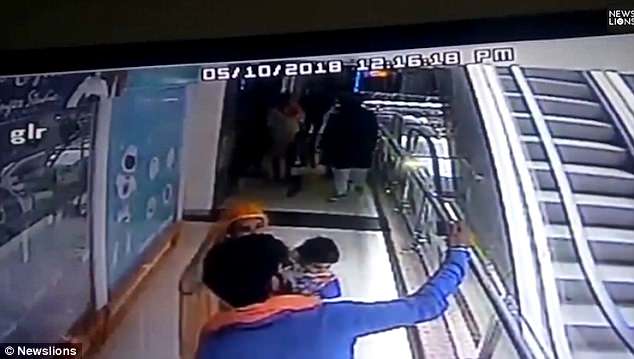 During this moment, the husband initiated a selfie with his wife and their baby in front of a store inside the shopping centre.
According to some shoppers, the husband was again asking for a selfie aboard escalator when the tragic mishap took place. The woman lost her balance while one hand was on her husband's shoulders and the other on the railings, holding her baby.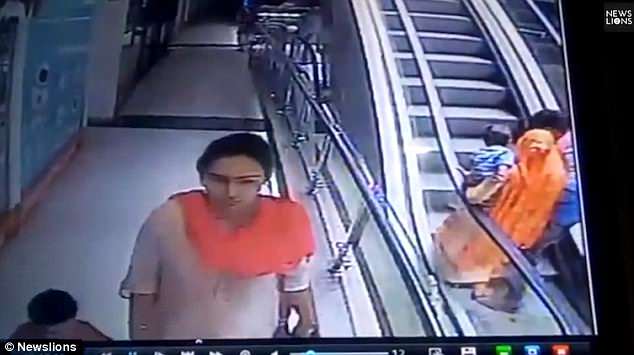 Baby Falling Through the Gap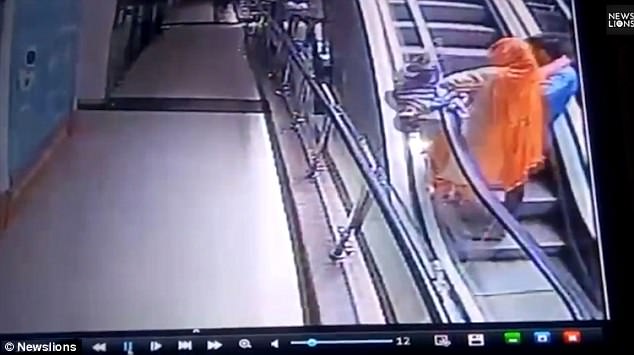 As seen in the video, the baby hit the 2nd-level railing before falling down the gap between it and the escalator. Panic and rush then saturated the shopping mall. In extreme agitation, parents and other people tried to rescue the baby on the ground floor.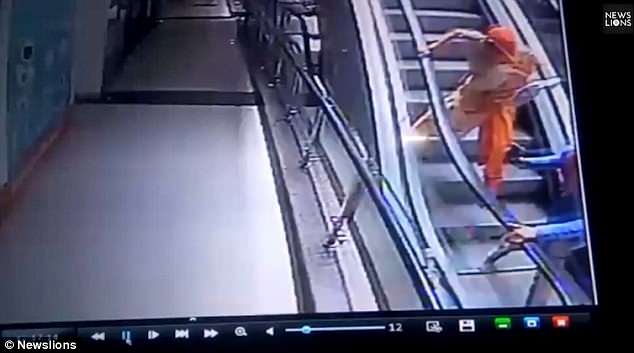 Unfortunately, she did not survive the instant fall from one floor to another.
The couple then rushed her to the hospital, where she was pronounced dead for hitting the ground hard.
The family came to the shopping mall in Ganganagar, Rajasthan, India that day. This was after visiting the child's doctor for a regular checkup at a nearby clinic.
Police Investigation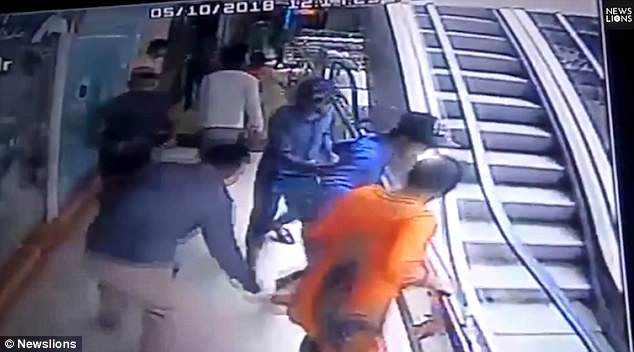 Authorities arrived, and the police launched an investigation.
"This is a clear-cut case of an accident," a spokesman said.
"The family of the deceased baby has refused to take any legal action as it was an accident," police added.