Feline lovers surely get sad at the sight of a 'missing cat' poster. We worry where they have wandered or who stole them by intention. Happily, these owners got a happy ending when their missing cat appeared beside his 'missing cat' poster in front of the house.
As it appears, this stubborn kitty standing beside the notice is not missing anymore. He's looking out the window from inside the house, imitating himself on the photo with all his pride.
"I wasn't missing hooman, you were."
Originally, Reddit user Kodibramble posted the photo, which has now gone viral, with the caption, "My friend walked past this house today…"
It's still a huge mystery whether the cat in the photo ever went missing or if he has a twin living back home or it's all a huge dark joke. Interestingly, another image showed up on the internet after a year that is similar to this one. It is a suspiciously similar looking cat posing near a rather similar missing sign in what could be the same part of town.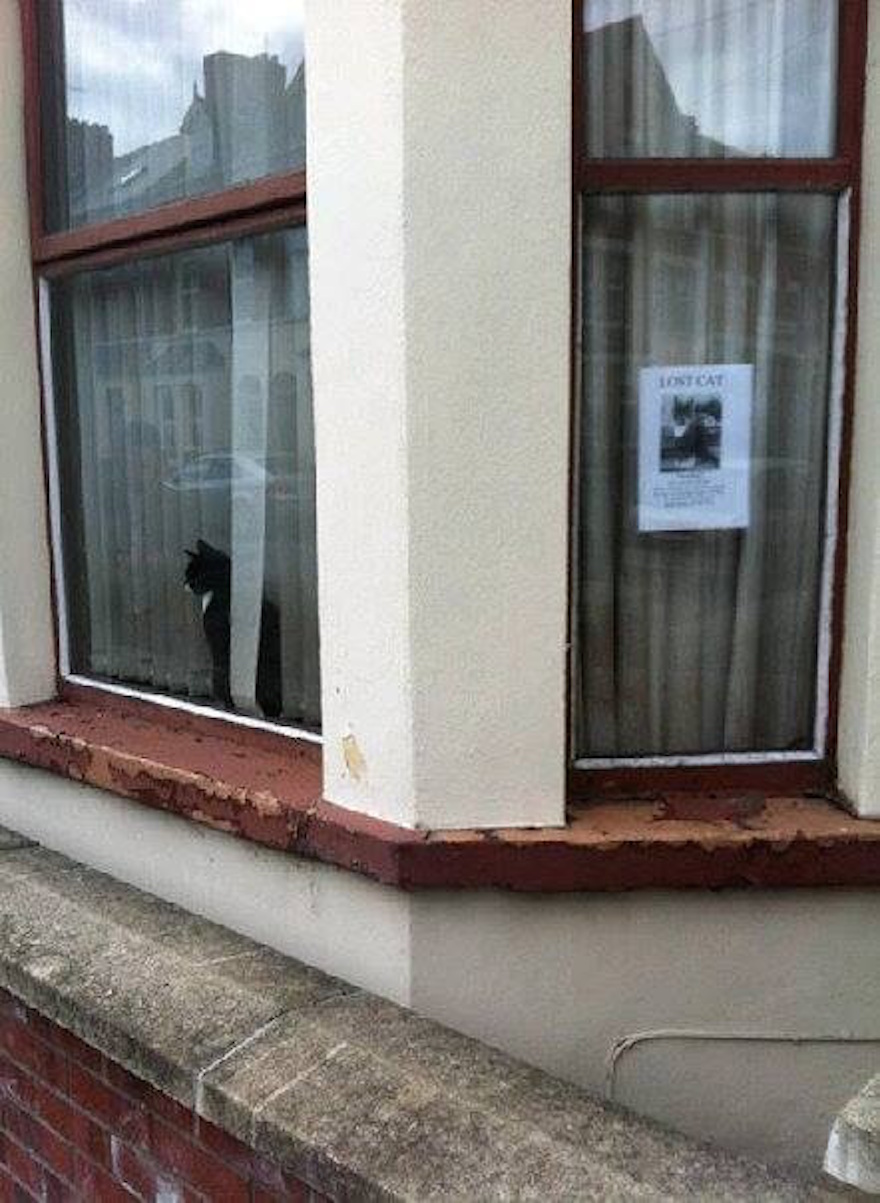 It's either their cat does some ceremonial act so his owners won't know that he's already home or their just too busy to notice.
Imgur users are freaking out on this picture, saying things like: "They're too busy on Imgur and they can't see their cat from their computer."
They're also commenting, "What if that's the neighbour cat?" Or, a rather creepier note to give you goosebumps: "Plot twist. Cat is dead. Captured its ghost on camera."