You know that universal rule everyone speaks of in love? They say "opposites attract." And there might not be a better example of the rule than in Hollywood, where you will find some of the most oddly mismatched couples. Some of them lasted for years, some of them lasted for months, but the one thing they have in common is that on first glance, they are the total opposites and should never end up together. Let's revisit some of the old Hollywood couples.
1. Jack Antonoff and Scarlett Johansson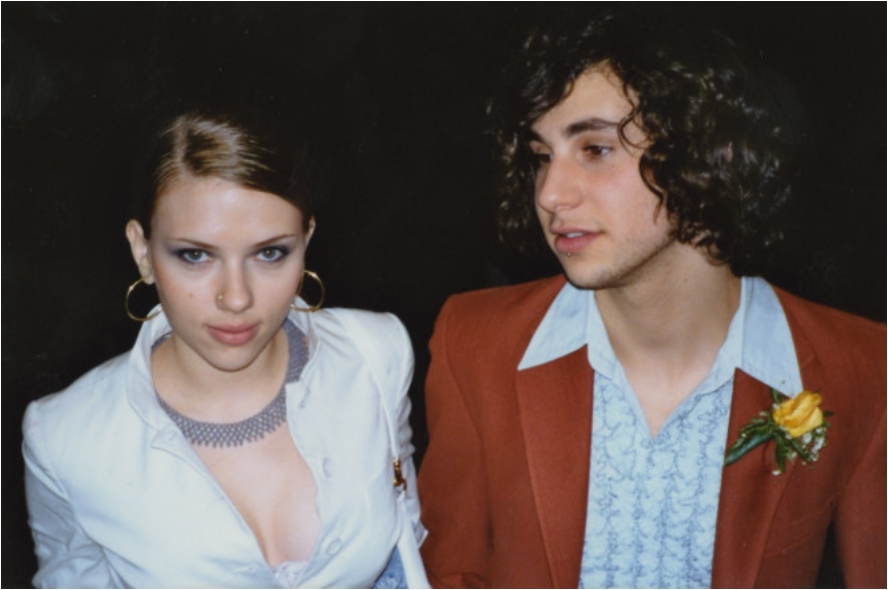 Sources say that Johansson broke his heart. These two dated for two years while in high school, and they even went to prom together. But after graduation, Johansson went on to have a huge Hollywood career, while Jack continued his music career.
2. Sinitta and Brad Pitt
Pitt was always the cute, kind, and loving type of actor. No matter his performance in movies like Fight Club, Pitt is actually a very nice guy. Which cannot be said about Sinitta, the singer who dated him back when Brad was younger. The two were a couple for two years, and after they broke up, Sinitta saw his "Thelma and Louise" movie and she was like "What have I done?"
3. Rosario Dawson and Danny Boyle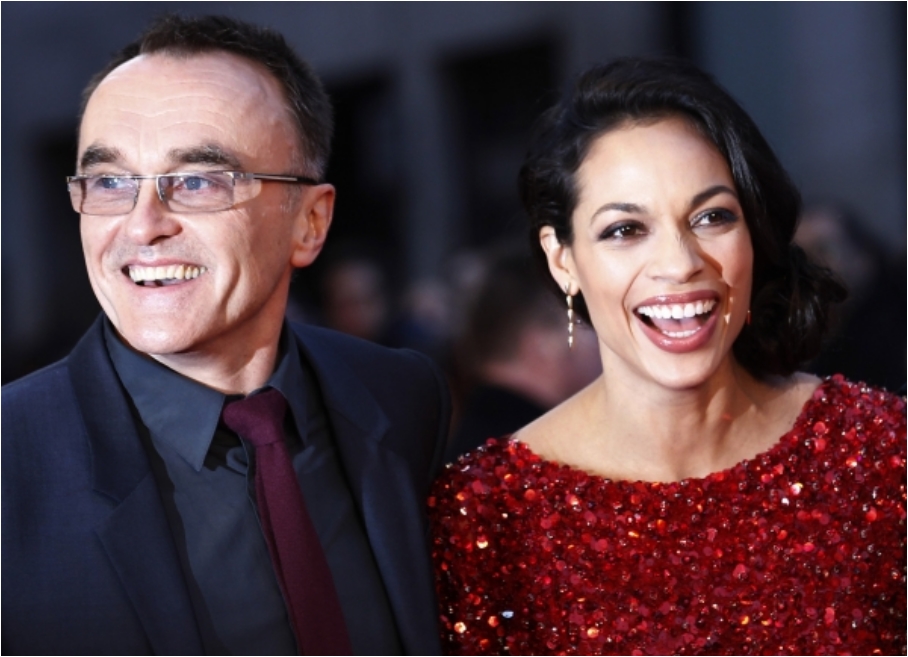 They actually had feelings for each other even after the breakup. Dawson has said that they dated longer then people thought. In the end, it seems like the huge age difference was the reason for their parting ways. After, Danny is 20 years older.
4. Mila Kunis and Macaulay Culkin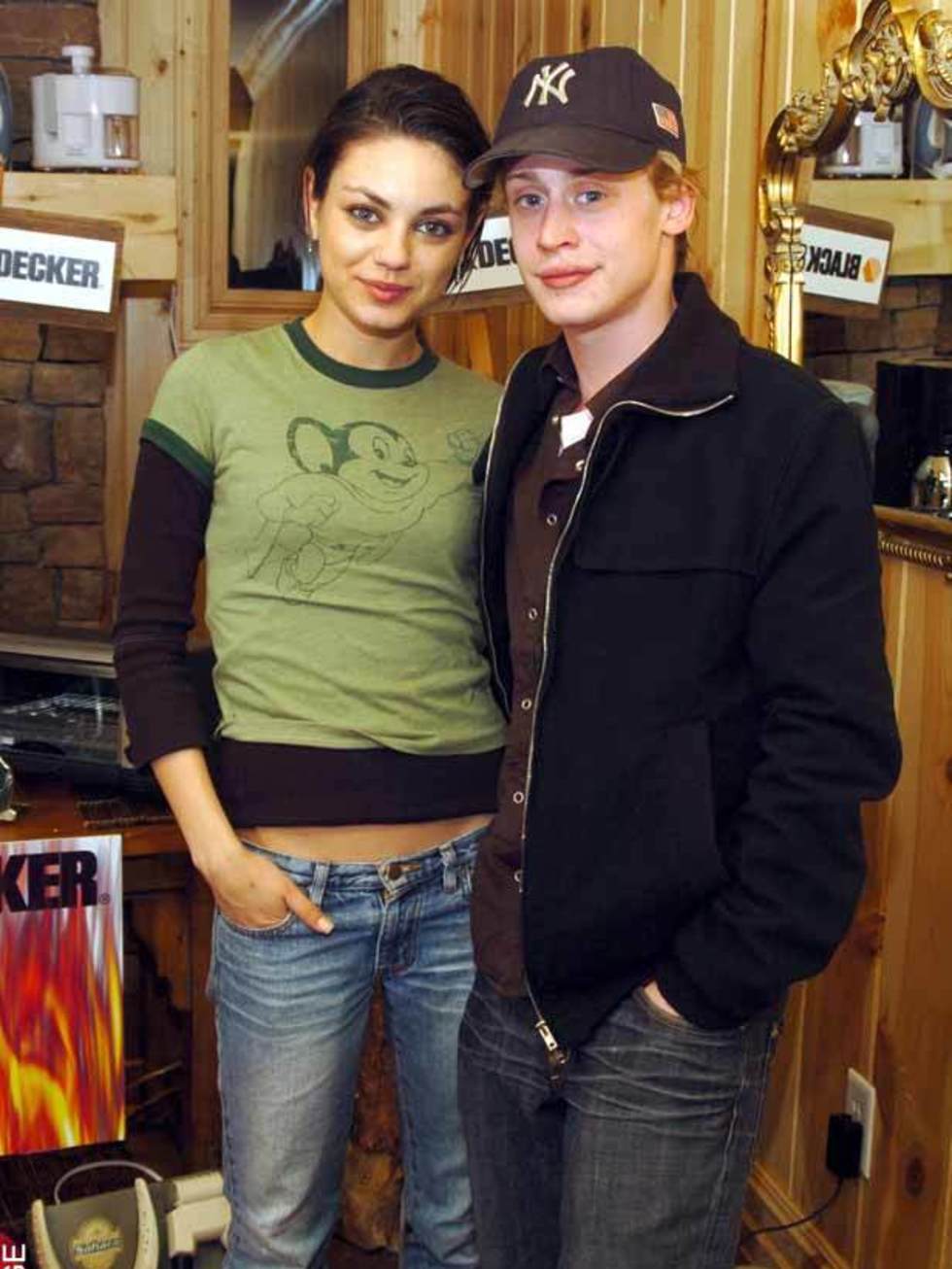 Truth be told, I cannot think of a woman that would be compatible with Culkin. At least not the person he is today, or was 10 years ago. The former child star got international stardom thanks to "Home Alone." He was this cute and adorable kid. Same as Kunis, who starred in Disney movies. But then Culkin started doing drugs, and it went downhill.
5. Madonna and Dennis Rodman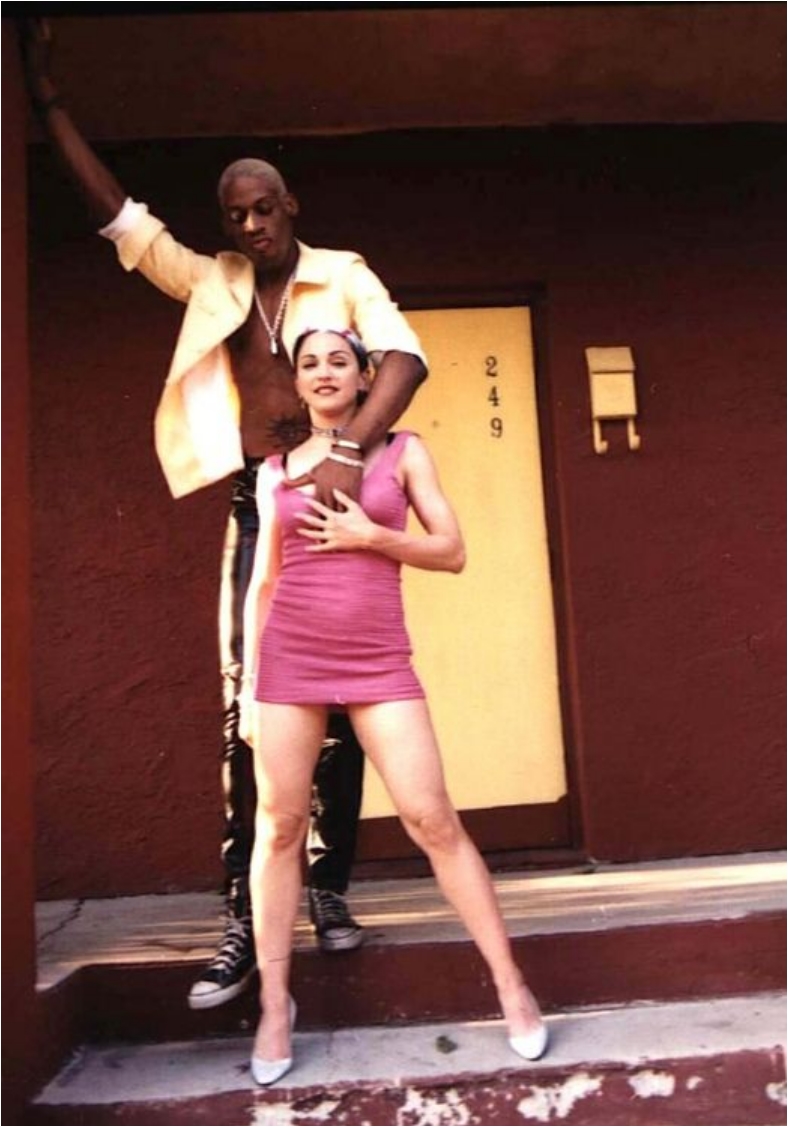 One would say that these two were actually perfect for each other. Both controversial in their own way, it seems like they needed someone to calm them down, not push them to be even more controversial.
6. Julia Roberts and Matthew Perry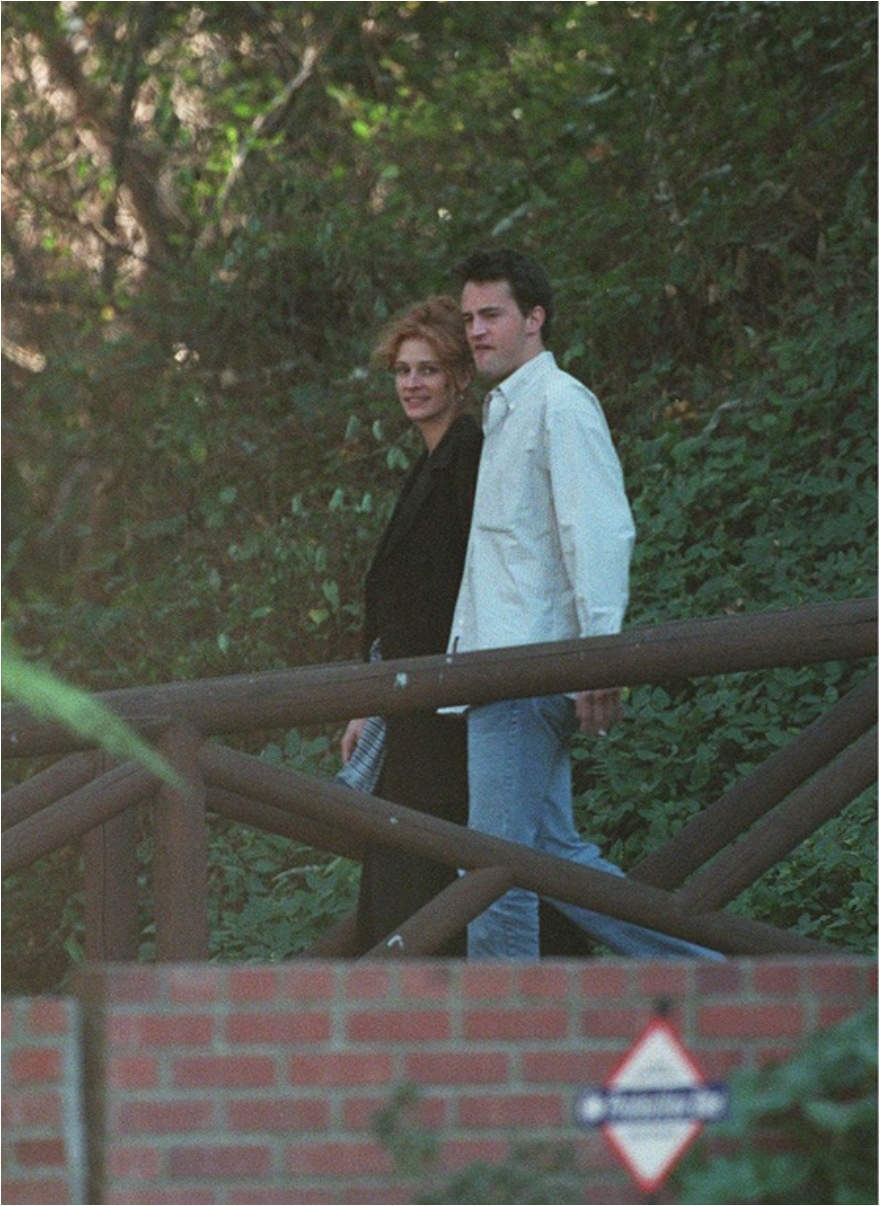 More than 20 years ago,Roberts guest starred in "Friends," in an episode where she hooked up with Perry. And then they started dating for real. But that romance lasted just few months. Short and sweet, just as Perry.
7. Helen Hunt and Matthew Broderick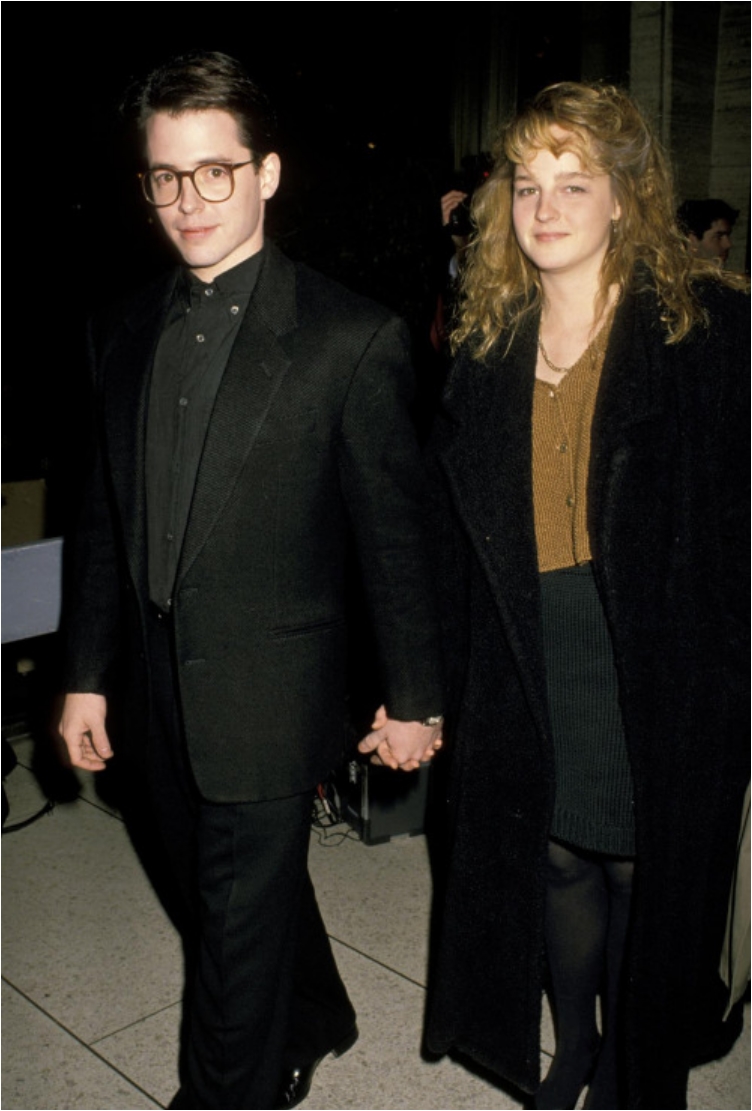 Some say these two were actually very good together. They dated back in the late 80s, and they even starred together in a movie 20 years later. Hunt and Broderick reconciled their romance in the movie "Then She Found Me."
8. Dolph Lundgren and Grace Jones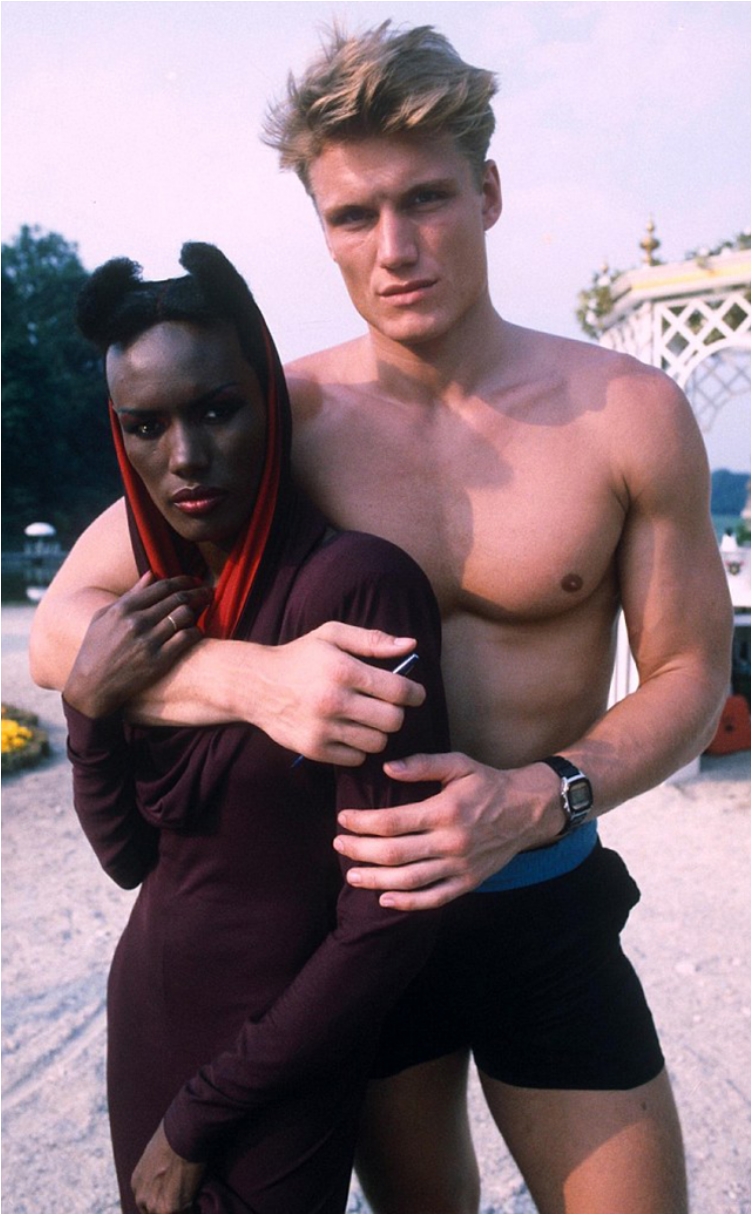 Before Demi Moore and others made dating younger guys mainstream, Grace Jones dated several younger guys. One of the more prominent was Dolph Lundren, who was a bodyguard in the early 80s. She spotted him, she liked him and she started a relationship with him. The queen of disco and icon of the Club 54 persuaded him to pose naked for Playboy together. She even got him his first role in "A View to a Kill," the movie that launched Lundren's career. Oh, and she was 10 years older than him.
9. Christina Aguilera and Jordan Bratman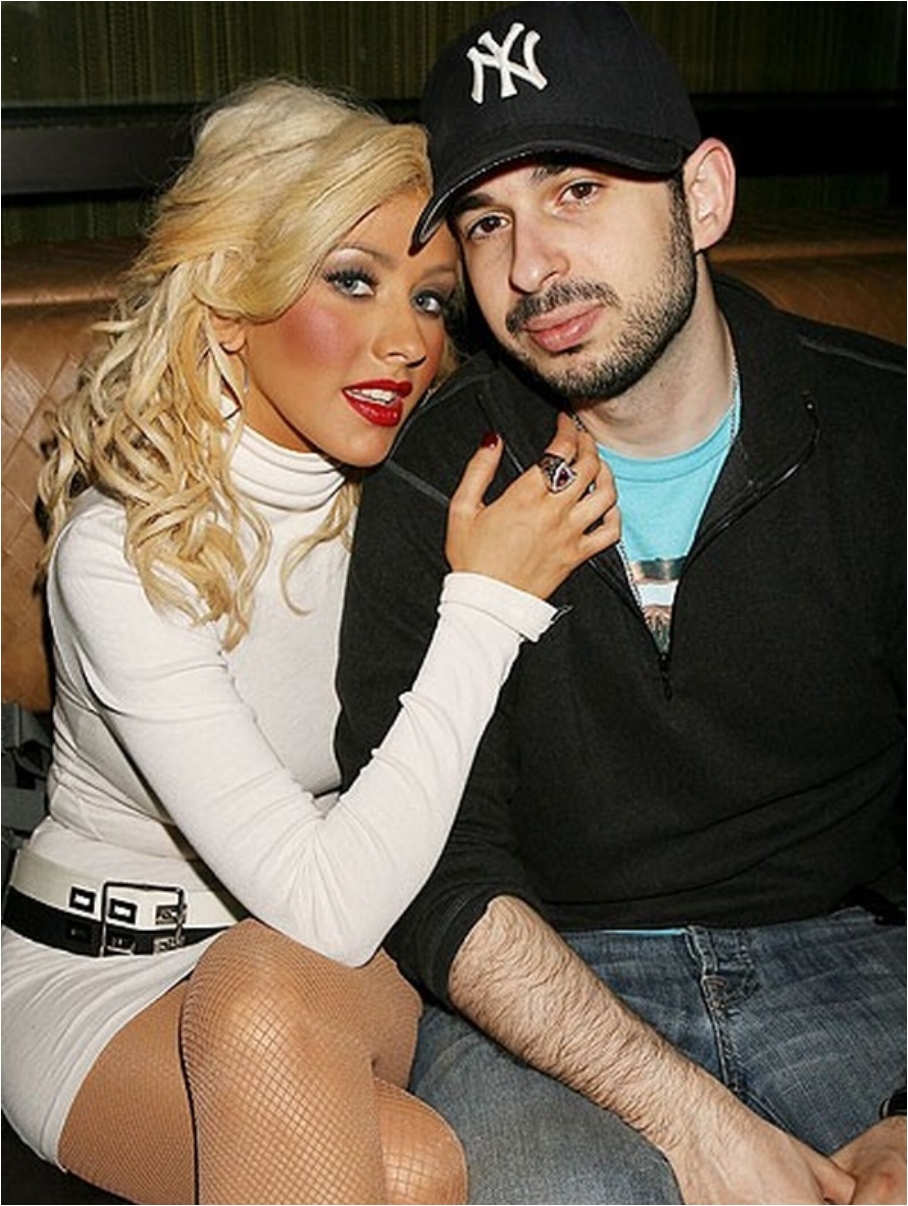 When Aguilera met Bratman, she was only 21 years singer who was just starting to make noise in Hollywood. He was a music producer, so they seemed like a perfect match. After 10 years of marriage, Aguilera said she had to end it, but refused to say why.
10. Benicio Del Toro and Scarlett Johansson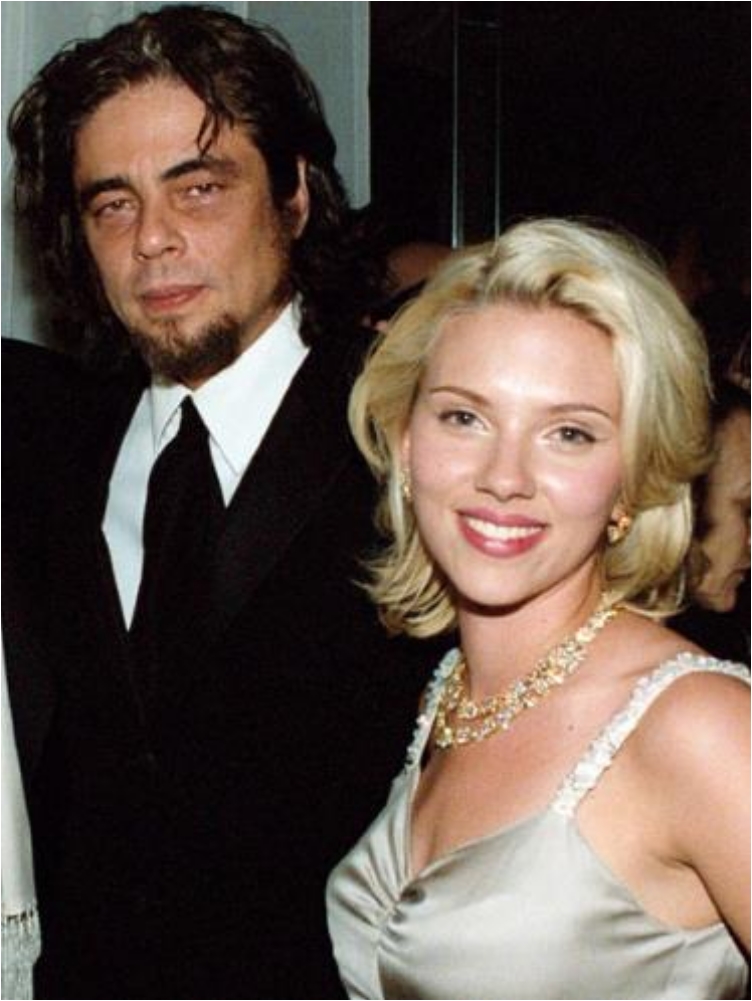 Johansson seems to have problems having the perfect guy for her. She also hooked up with del Toro, with rumors that they had their first hook up in a hotel's elevator. Of course, both dismissed the rumors, with the actor saying he "was too slow to catch the elevator."
11. Aaron Johnson and Sam Taylor Wood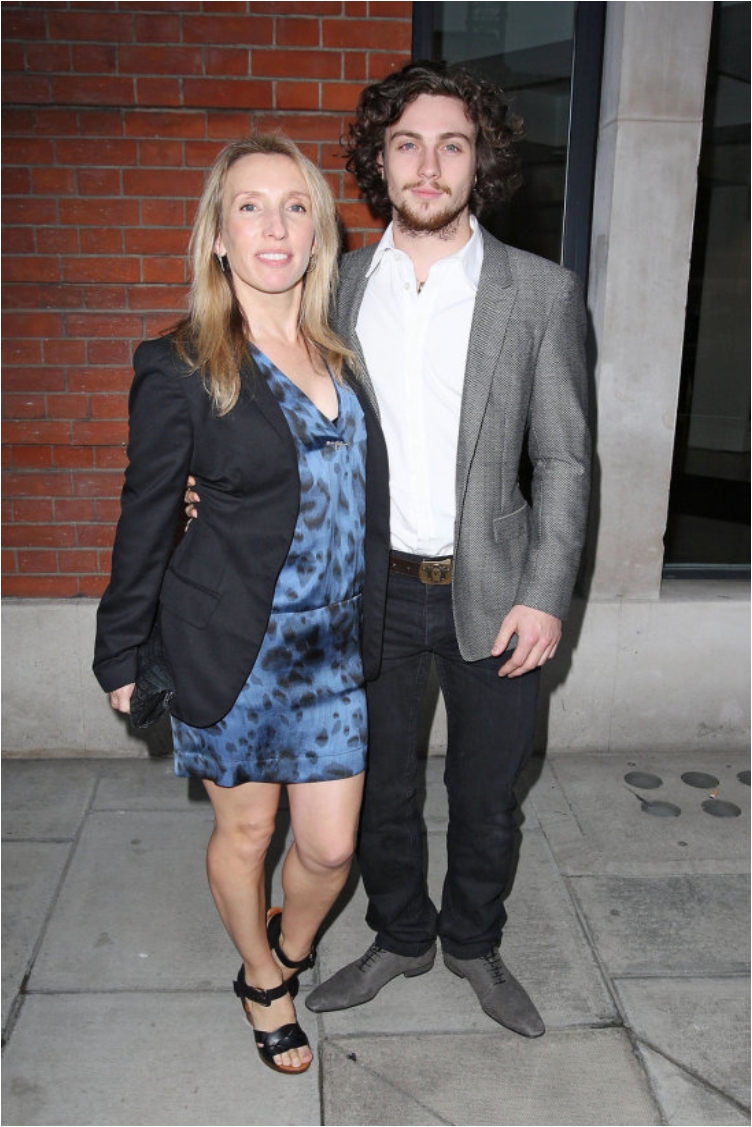 Oddly enough, these two are still married. Taylor Wood is 20 years older than her spouse, but that doesn't seem to be a problem. The movie producer and the young actor have found a sweet spot.
12. Vanessa Hudgens and Josh Hutcherson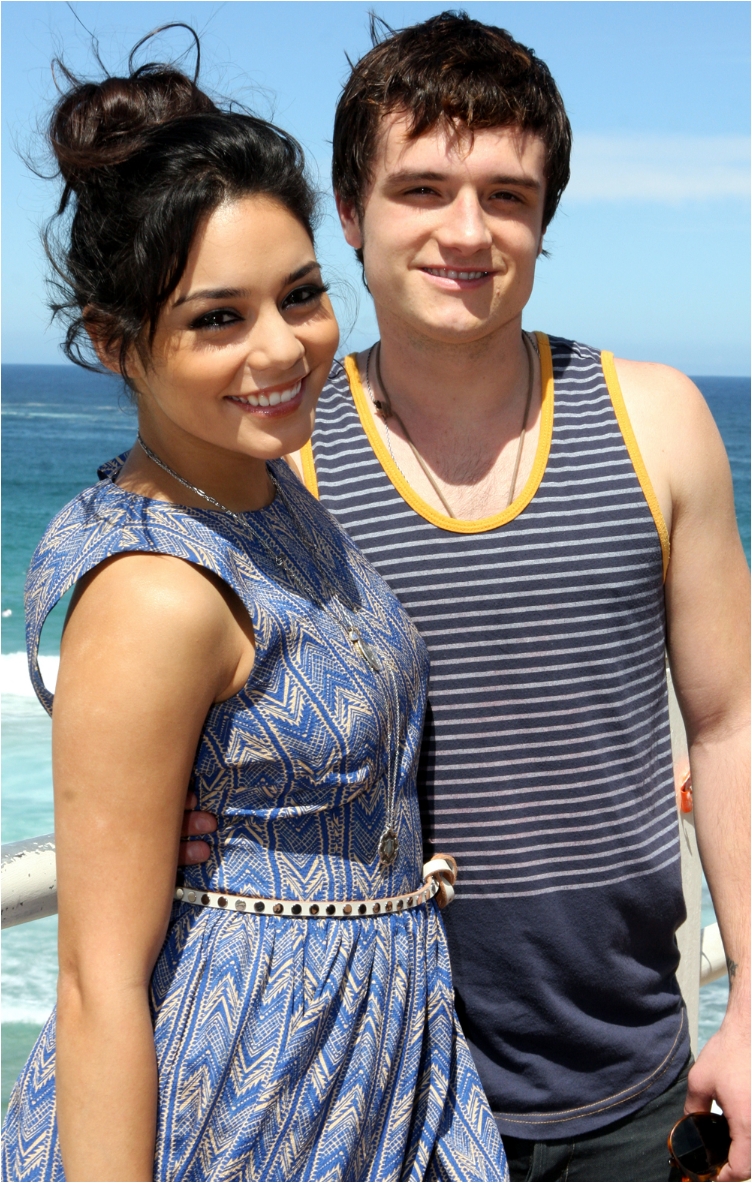 On first glance, two hot and young Hollywood stars should be together without any problems. There is no obstacle. Both are successful. Well, as Hudgens learned the hard way, one of the parties in the relationship has to balance things out.
13. Simon Cowell and Carmen Electra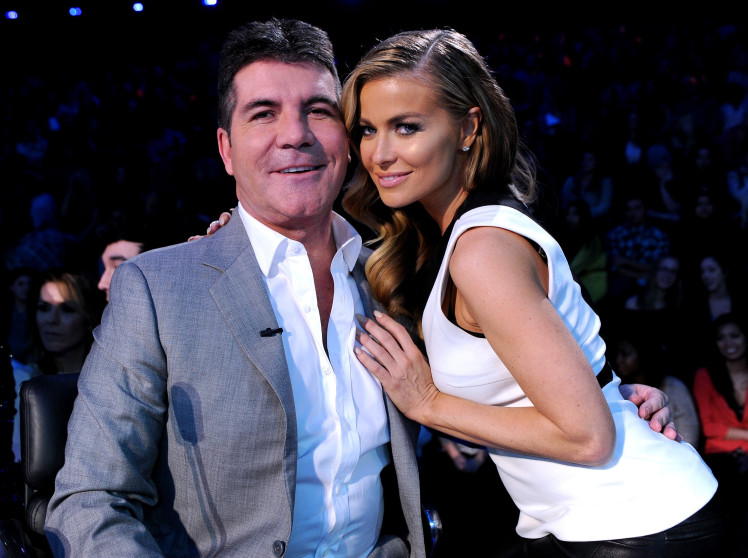 Where to begin. Just the thought of two X-factors judges being together is funny. But when you put Electra and Cowell in the equation, two of the most controversial characters in Hollywood, you cannot expect success. It was probably lust and craving for each other that got them together, but in the end, they had to call it quits.
14. Richie Sambora and Heather Locklear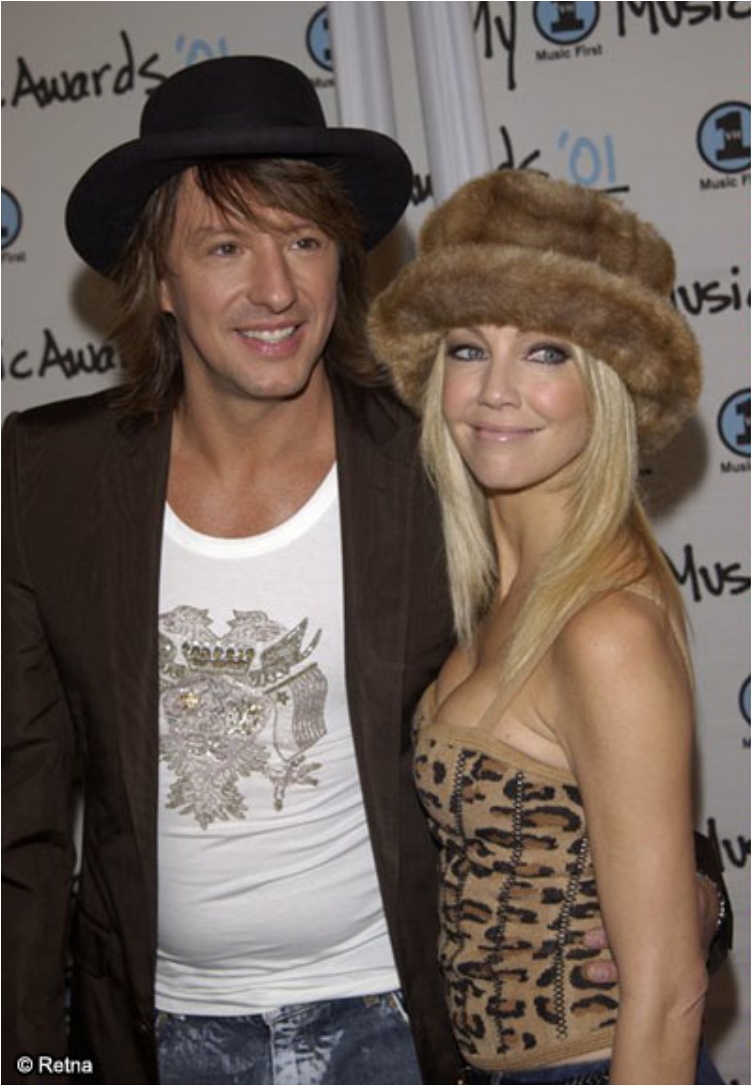 I don't know how you can classify someone who spent 12 years together and had a child a mismatched couple, but it was clear from the very beginning that these two were not meant for each other. Sambora was just too of a hard rock guy for the America's sweetheart.
15. Michael Weatherly and Jessica Alba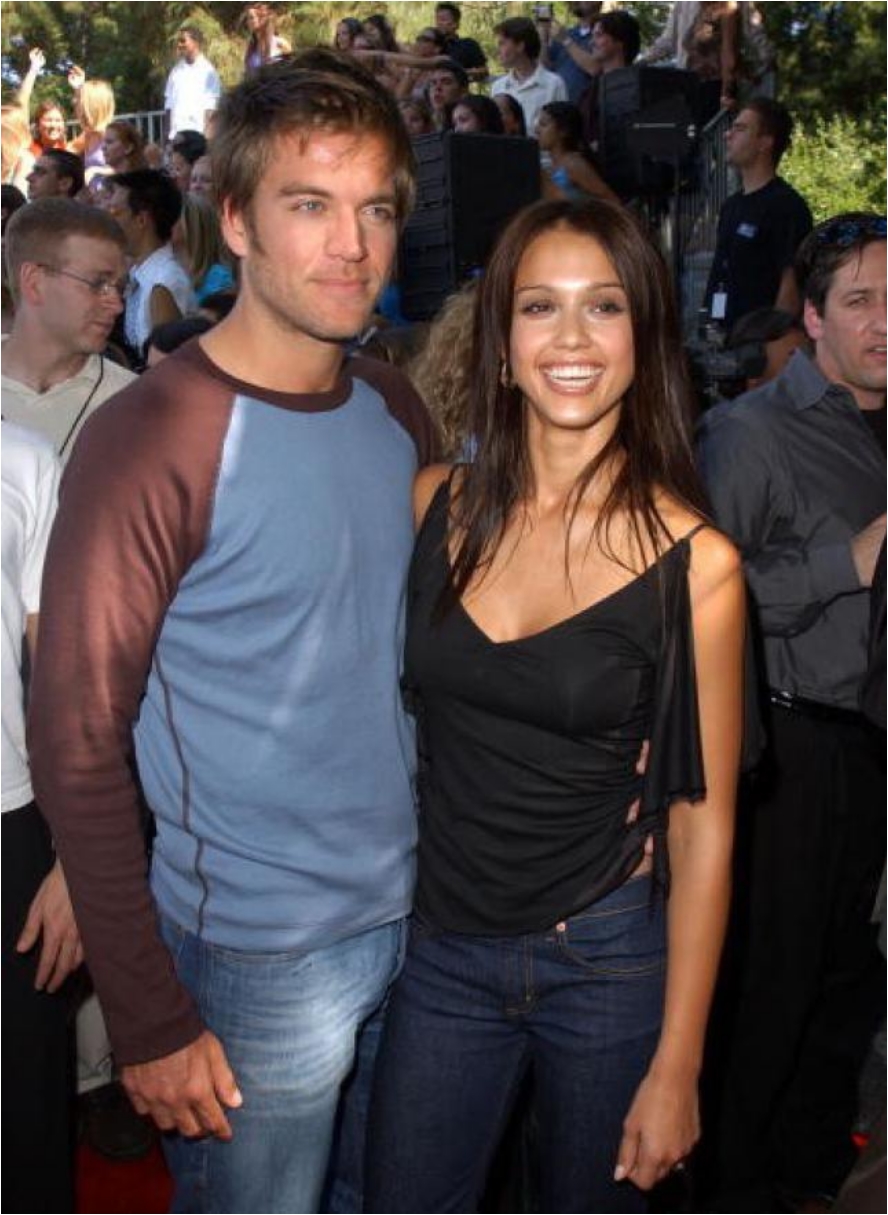 When Michael met Jessica, she was a young 20 and an up-and-coming actress. He was 10 years older, so he provided her with comfort and maturity. But truth be told, he was not as mature as Jessica hoped.
16. Lisa Kudrow and Conan O'Brien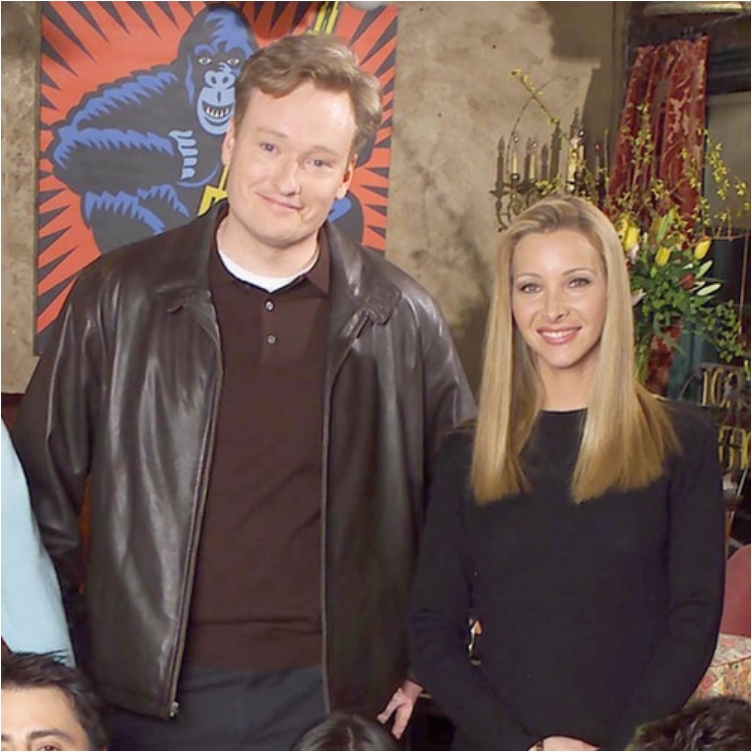 Kudrow has said since that the two were better off as Friends. But before she was Phoebe in "Friends," she was O'Brien's girlfriend. And she credits him as her biggest motivator and supporter. Actually, he was the one who motivated her to stick around, and told her eventually, she will find a role for herself. And find it she did.
17. Josh Groban and Katy Perry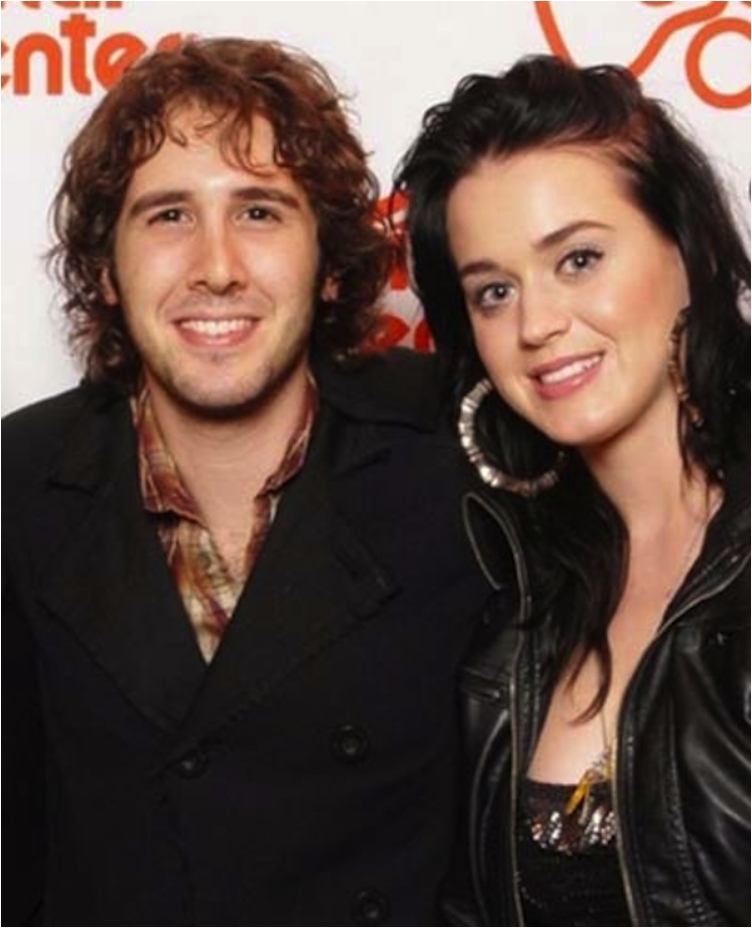 Long before she became the international star she is today, Perry was making sweet music with Groban. They met before she released her first album and immediately hit it off. But it didn't last for long, and some rumors are she didn't want as serious relationship.
18. Heath Ledger and Heather Graham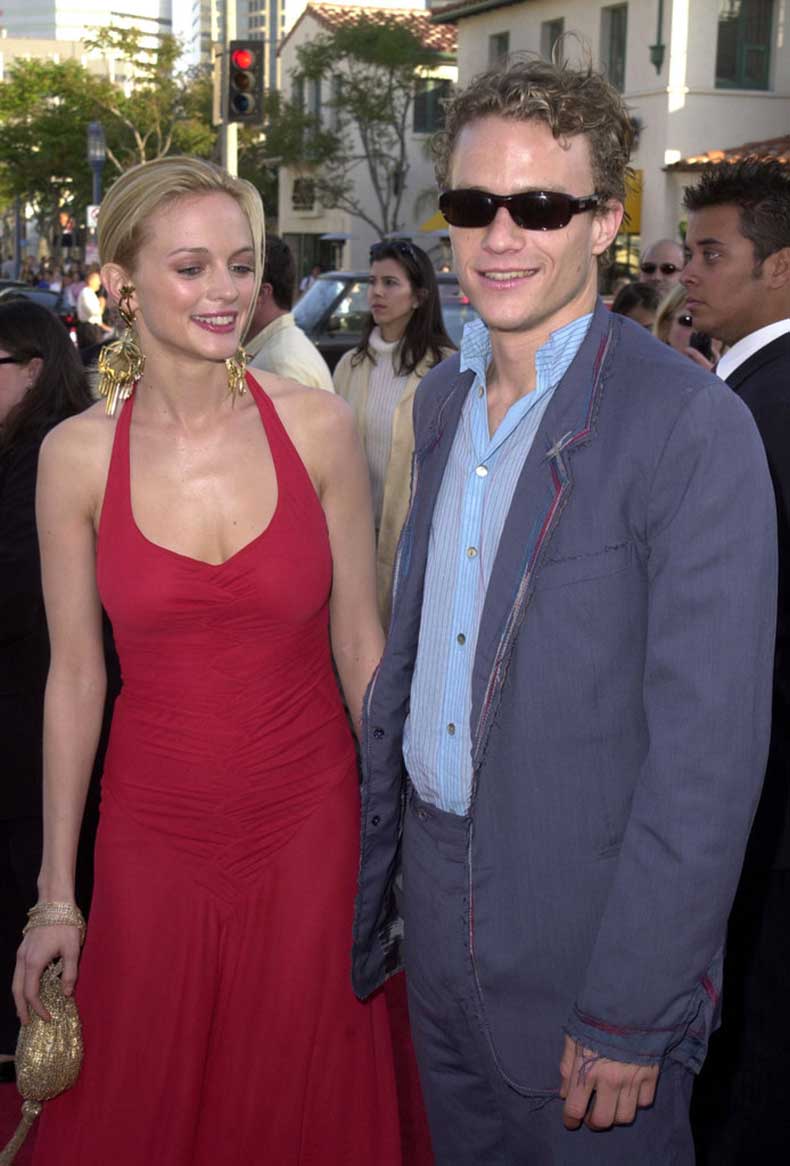 These two met while filming in Prague. Despite what anyone thinks of Ledger, he was actually a true romantic. We don't know why their relationship was brief, but it is sad it didn't work out.
19. David Spade and Julie Bowen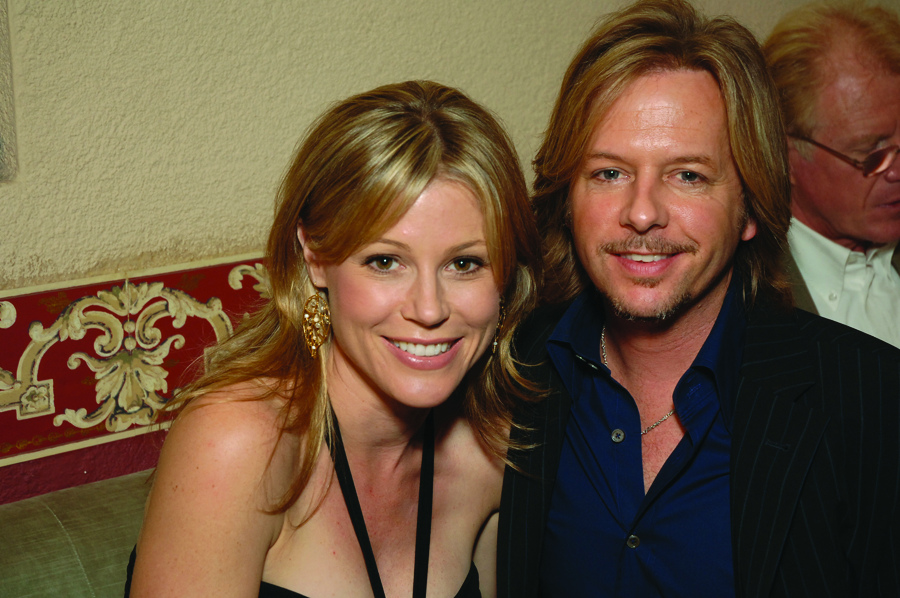 Spade has a history of dating women way out of his league, and with his record of hot and handsome women, you'll assume he was a womanizer. And you might be right, which is one of the reasons why he couldn't make it longer than several months with any of his girlfriends.
20. Cher and Tom Cruise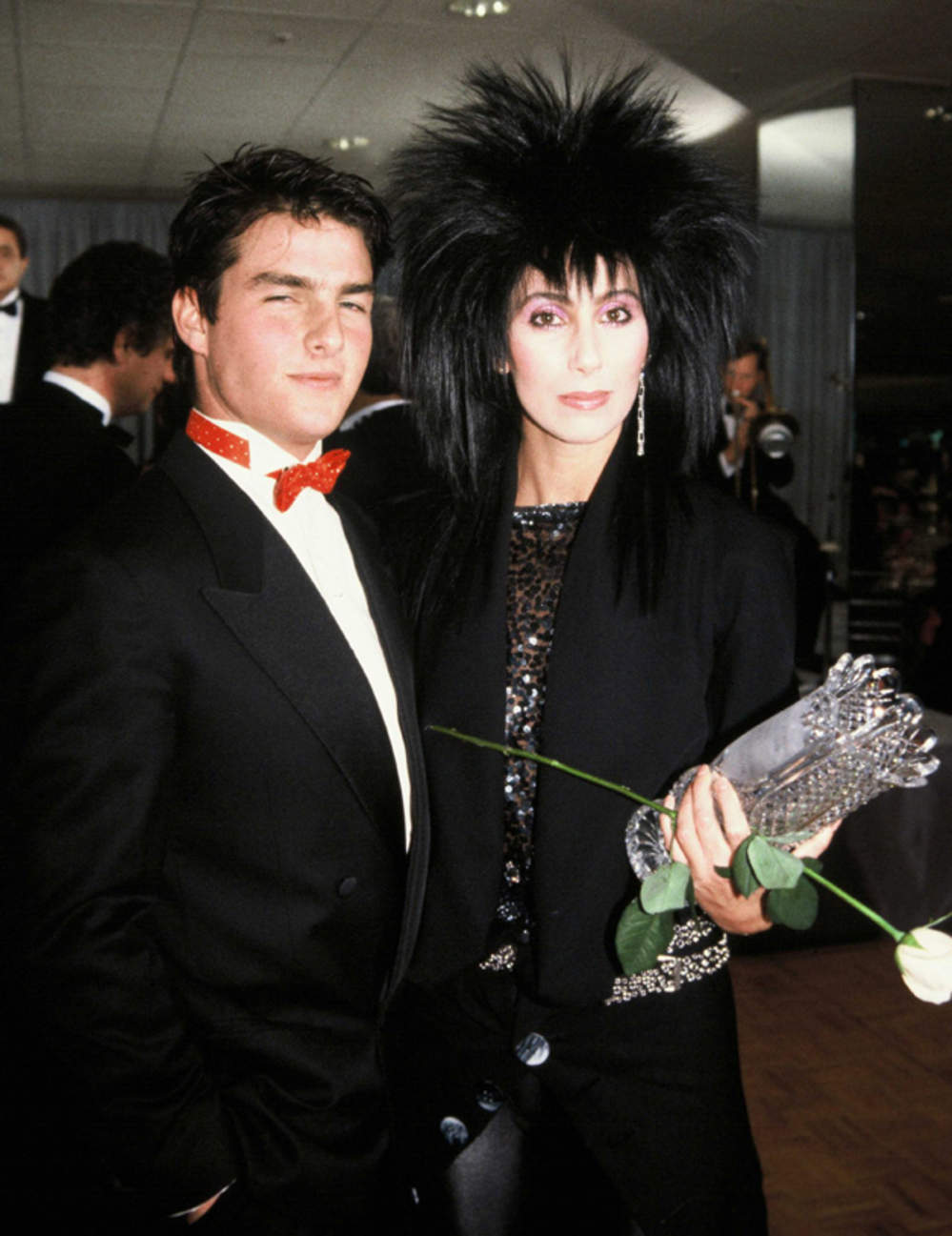 No matter how you put it, these two just don't belong together. But this was when Cher could have had any man she would like, especially a young and naive Cruise.
21. Ashton Kutcher and January Jones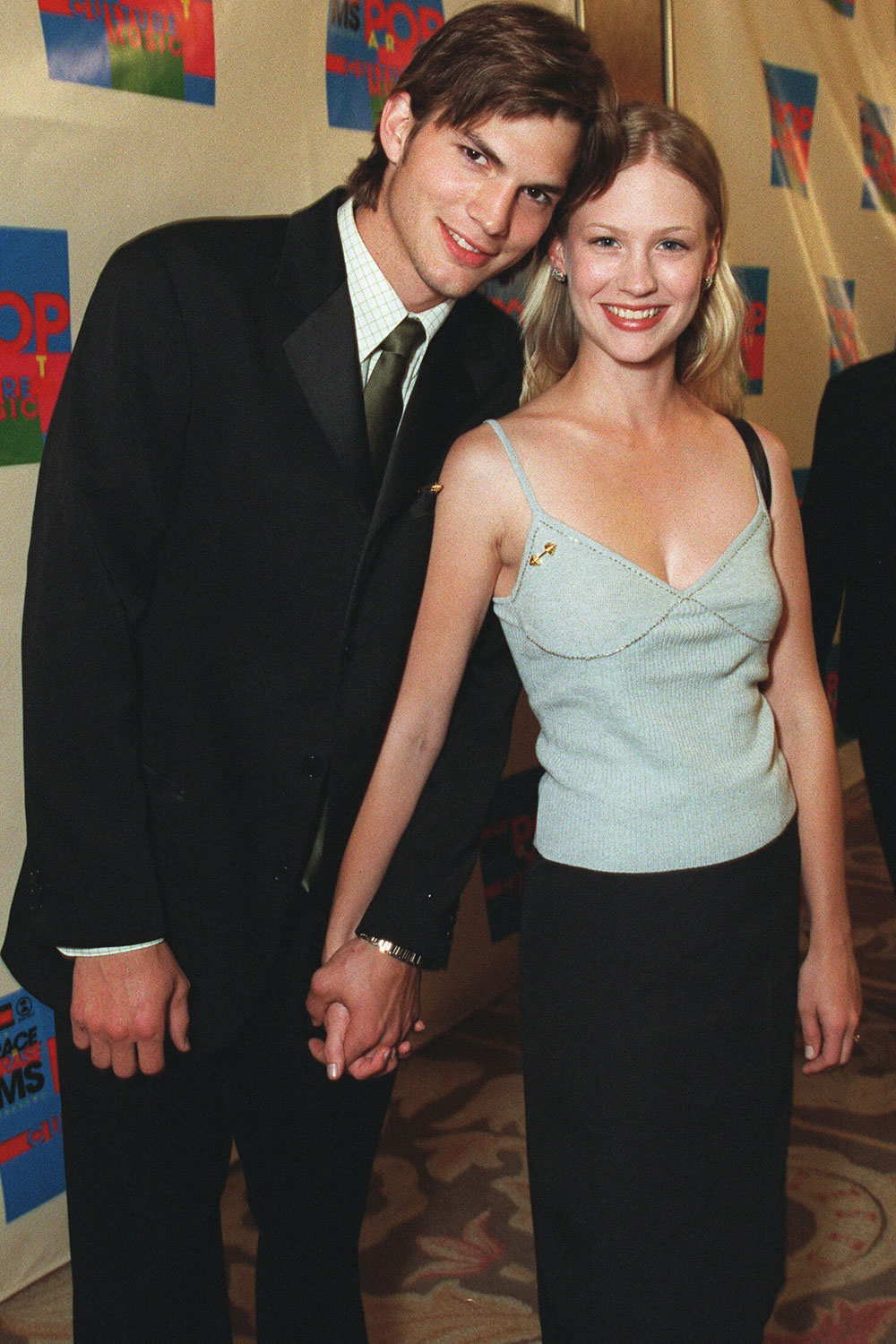 It has been proven over and over that two very ambitious people have troubles staying together. Kutcher and Jones made it for three years, but according to the actress, he was not supportive of her ambitions. She says he was not a very good boyfriend. So the lesson here is that you cannot and should not tell a woman what she can and cannot do. The irony is that Kutcher dated Demi Moore later, an even more successful and ambitious woman, and is now with Mila Kunis. He probably learned his lesson.
22. Winona Ryder and Blake Sennett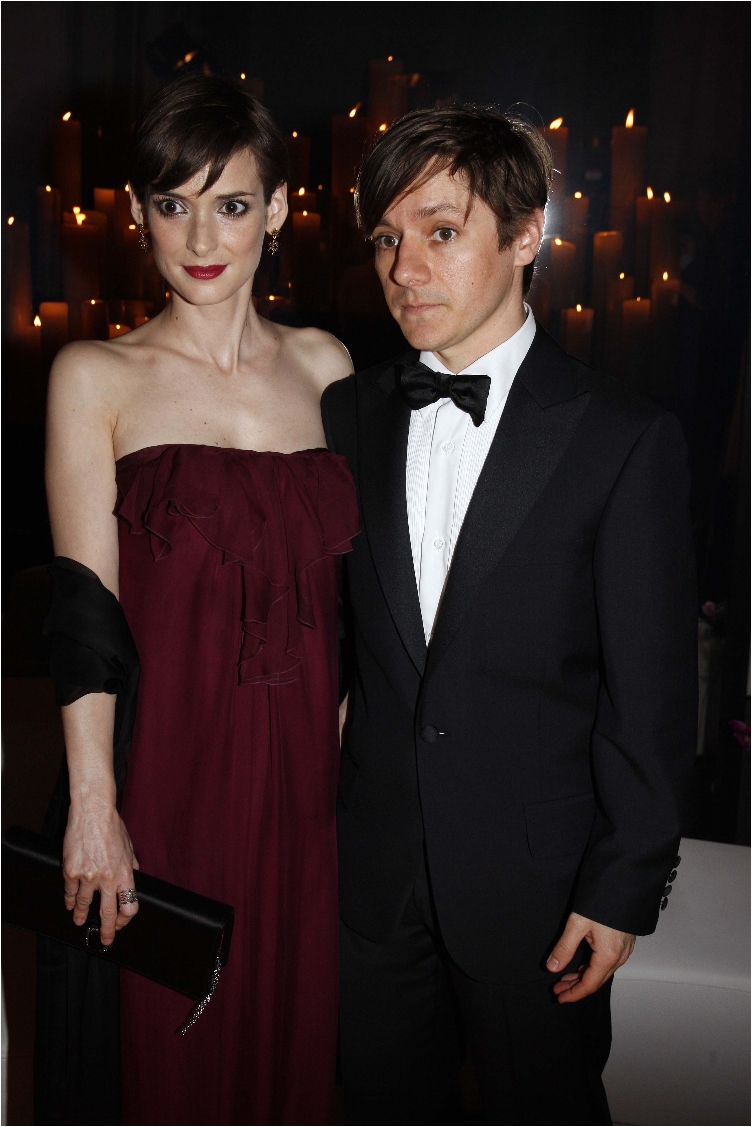 Ryder was after all a rock muse. And Sennett is a guitarist, so you might guess why he liked her. The couple even got engaged, but they didn't last enough to walk down the aisle together.
23. Sarah Jessica Parker and Robert Downey, Jr.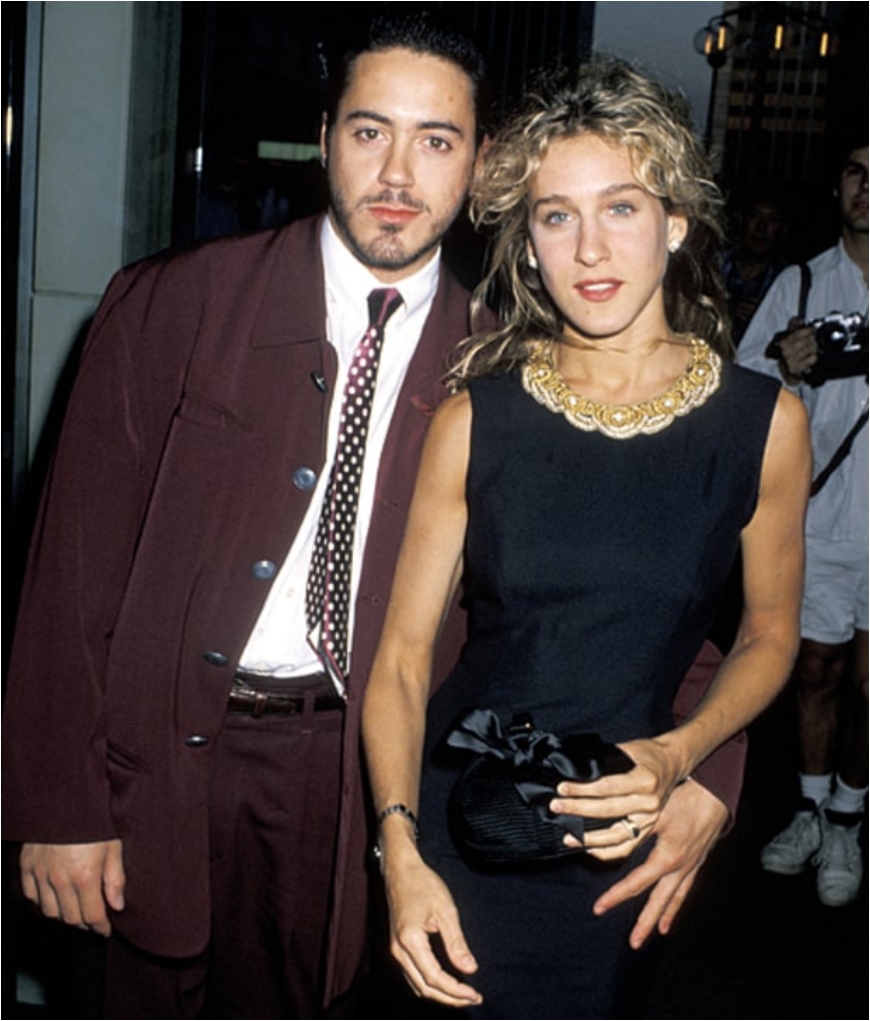 The sad part is that Downey end up being the kind of man that would be with Parker. But during their seven-year relationship, Iron Man was having troubles with drinking and drug abuse. Parkef tried to help him, but she couldn't. Downey speaks of her "a force of nature," showing volumes of her character and will.
24. Quentin Tarantino and Shar Jackson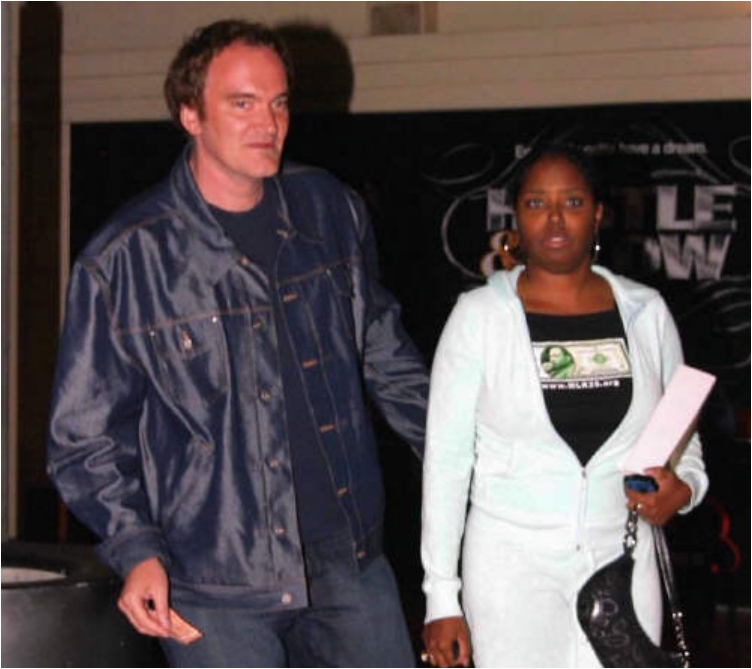 Tarantino dated Jackson before she became famous. The two had a quick romance in 2005, two years before she won "Celebrity Rap Superstar," an MTV show.
25. Michael Keaton and Courteney Cox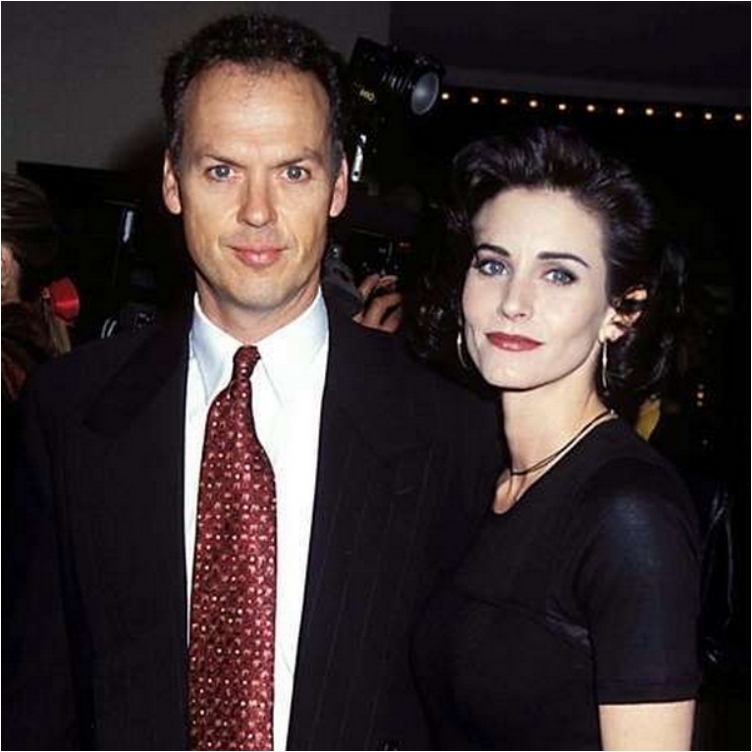 These two dated for five years, before Cox was known as part of the "Friends" show. According to the actress, her relationship with Keaton was the most important ones in life. Well, she can say she dated Batman.
26. Laura Dern and Ben Harper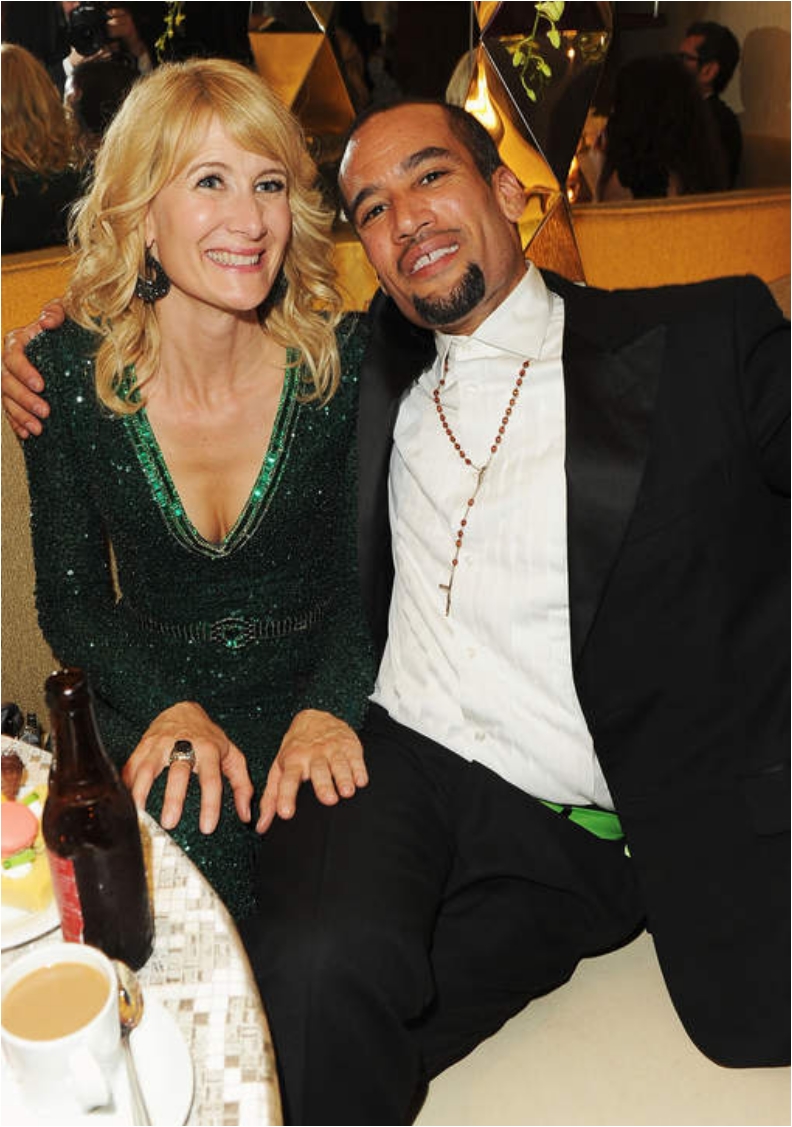 These two ended up having two kids together, a daughter and a son. But Dern says that the biggest problem is that they were not spending much time together. In one interview, she said her kids went through the divorce easily, because they didn't see "mommy and daddy on the dinner table together."
27. Jennifer Aniston and John Mayer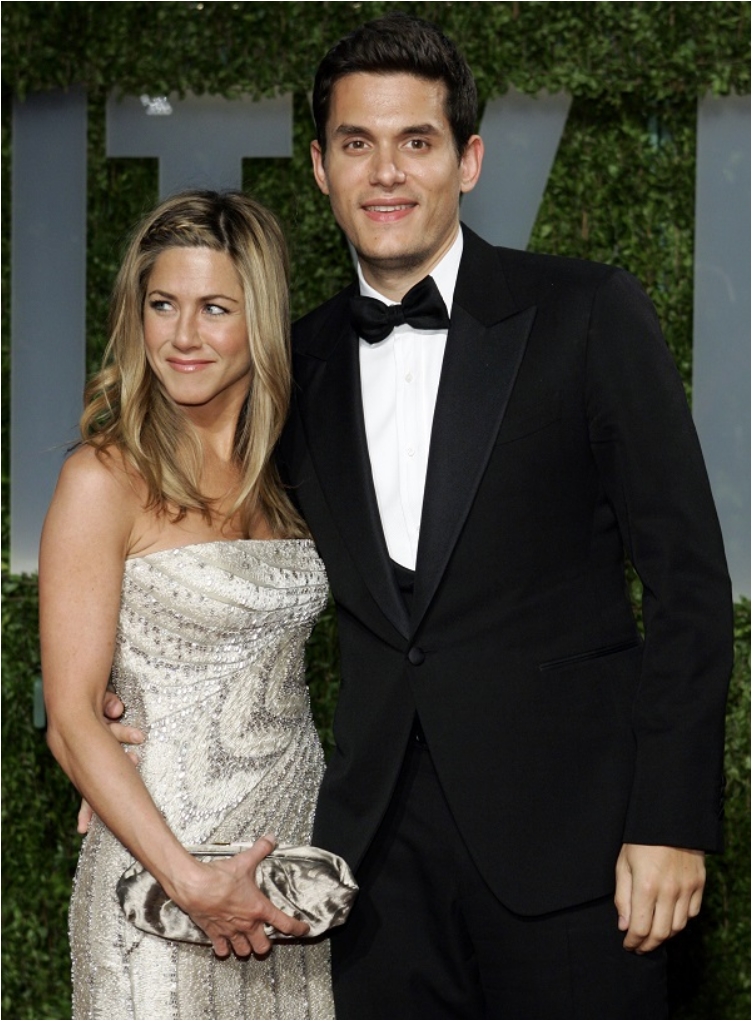 These two dated for a while, and despite their ending, Aniston says there is only mutual respect between. From Mayer's perspective, he has admitted that he was jerk to Aniston while they were dating.
28. Evan Rachel Wood and Marilyn Manson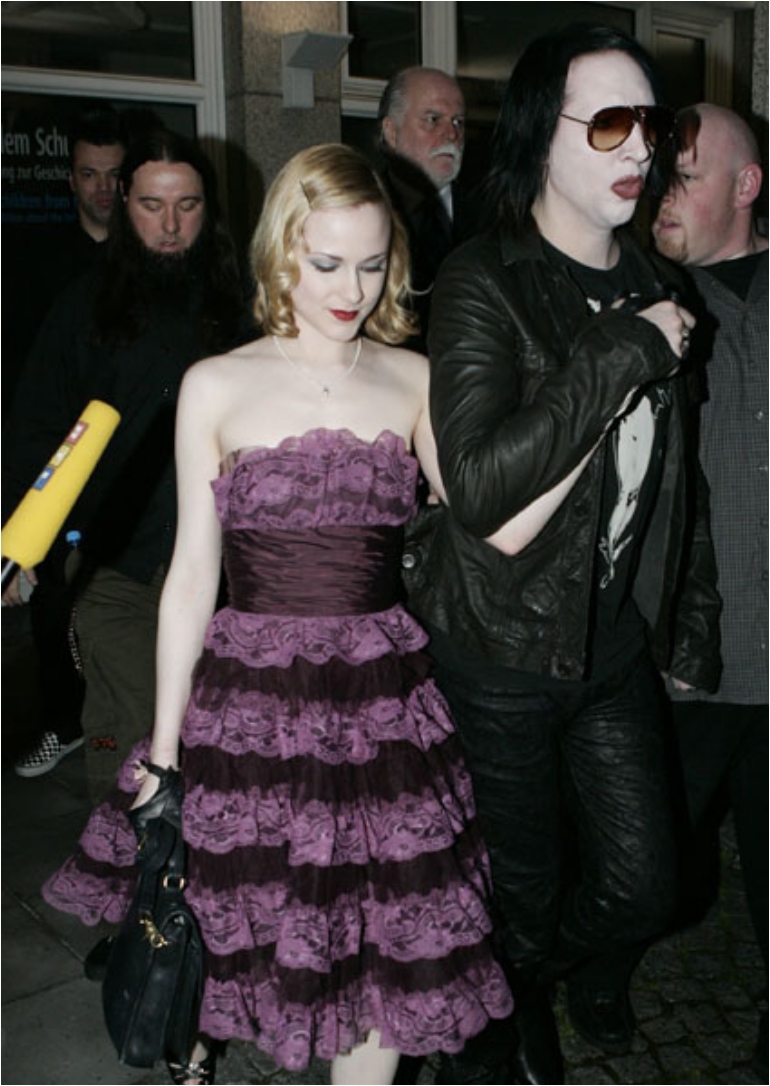 People were going nuts over this relationship, and even Wood has admitted that people were "mean" about her relationship with Manson. She thought she was in love, but it was nothing more than affection. The young actress was just 19 when she met Manson, who was 36 at the time.
29. Danielle Fishel and Lance Bass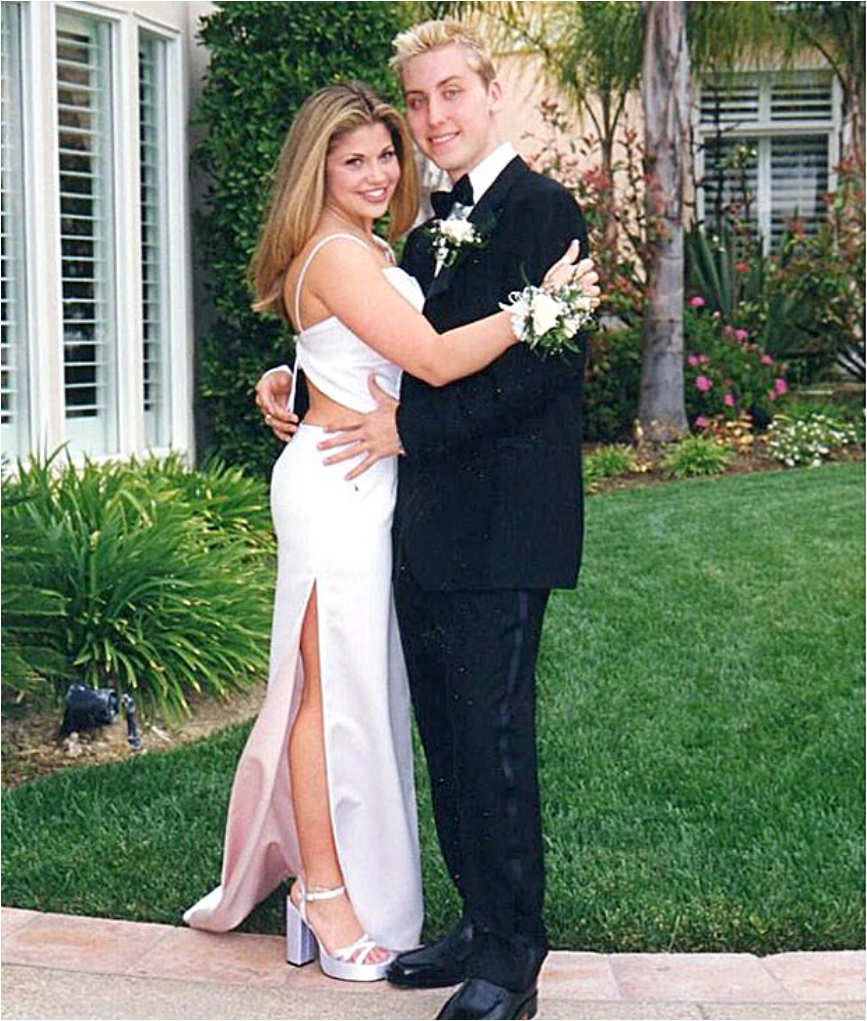 They say every man has "a girl that got away." Well, for Fishel, Bass was "the boy that got away." We don't know for sure if he was a homosexual when they were dating, but soon after he come out of the closet.
30. Chelsea Handler and 50 Cent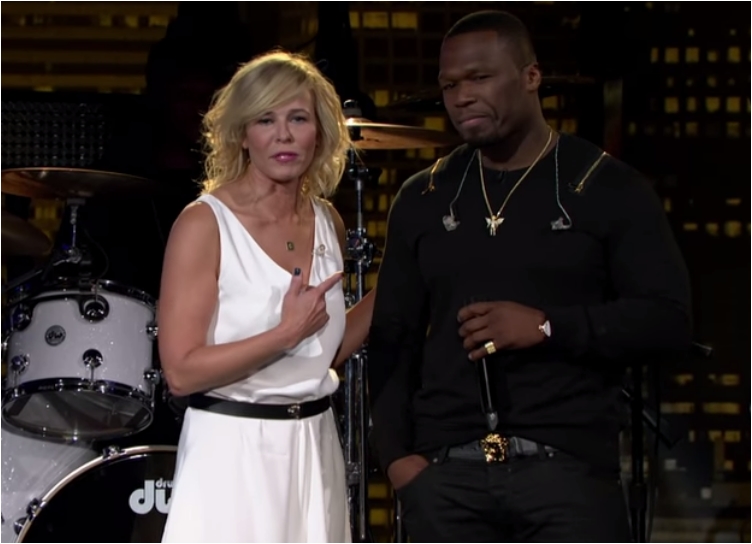 These two stayed friends after their quick, short and sweet relationship. 50 Cent even posted a photo of Handler in an interview, and they've been guests to a same show.
31. Andre Agassi and Barbra Streisand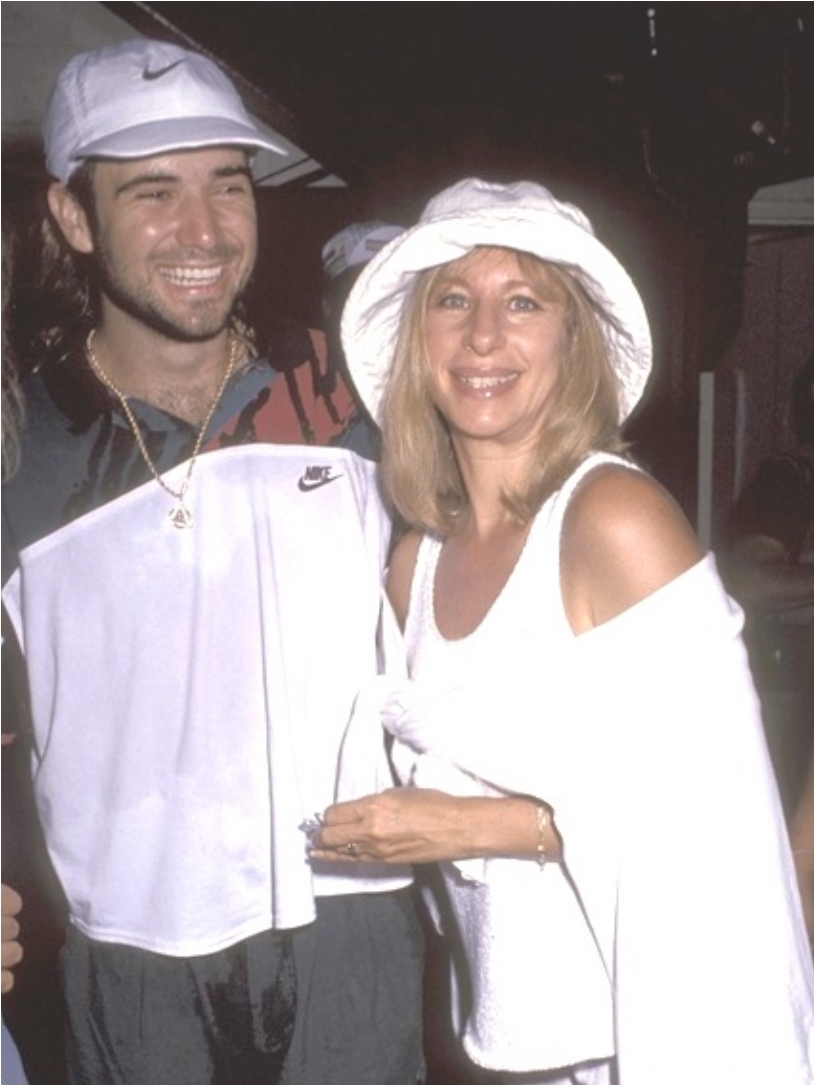 The difference in years between these two is 30+. She could actually be his mother. But the two dated in the early 90s, and she was constant visitor when Agassi was playing on the tennis court. He later ended up with a fellow tennis star, Steffi Graf.
32. Tyra Banks and Seal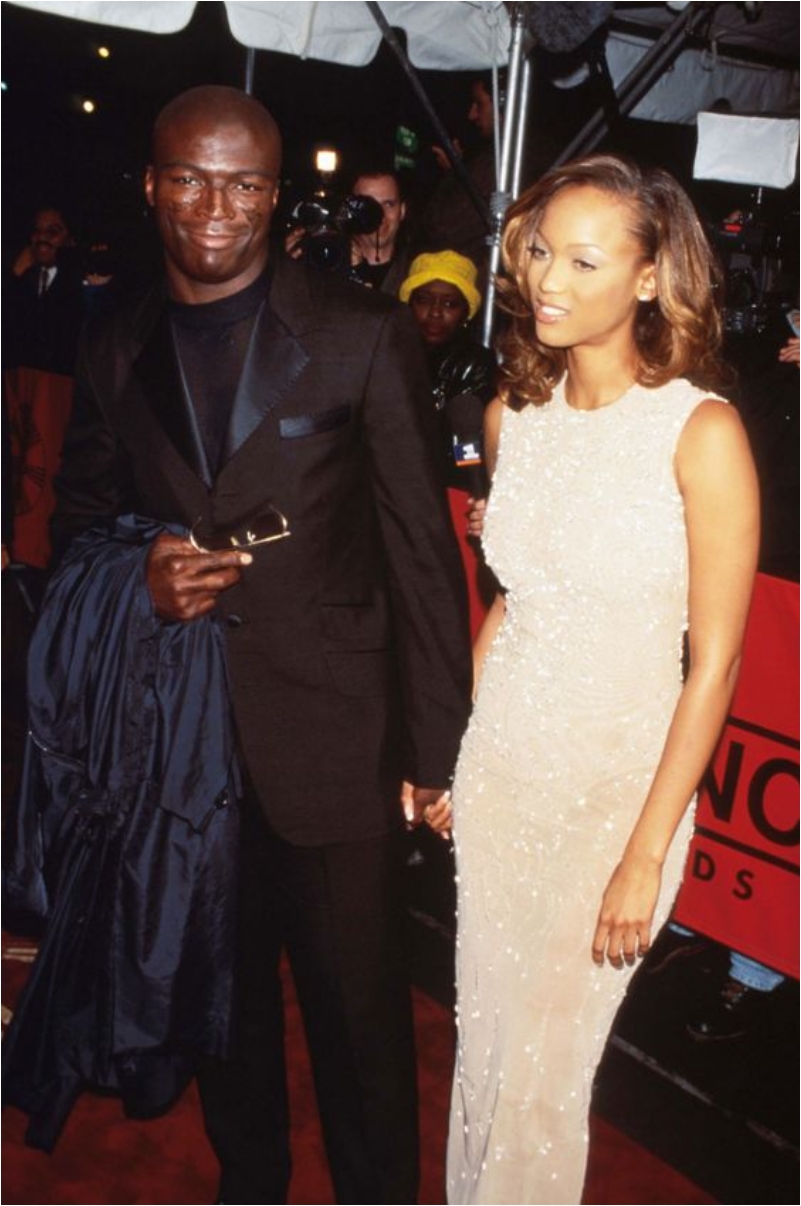 This was an extremely short relationship. The couple was seen together only once, when they went to an awards show. But they kept the romance under the radar for a while before posing up together in public.
33. Ryan Gosling and Sandra Bullock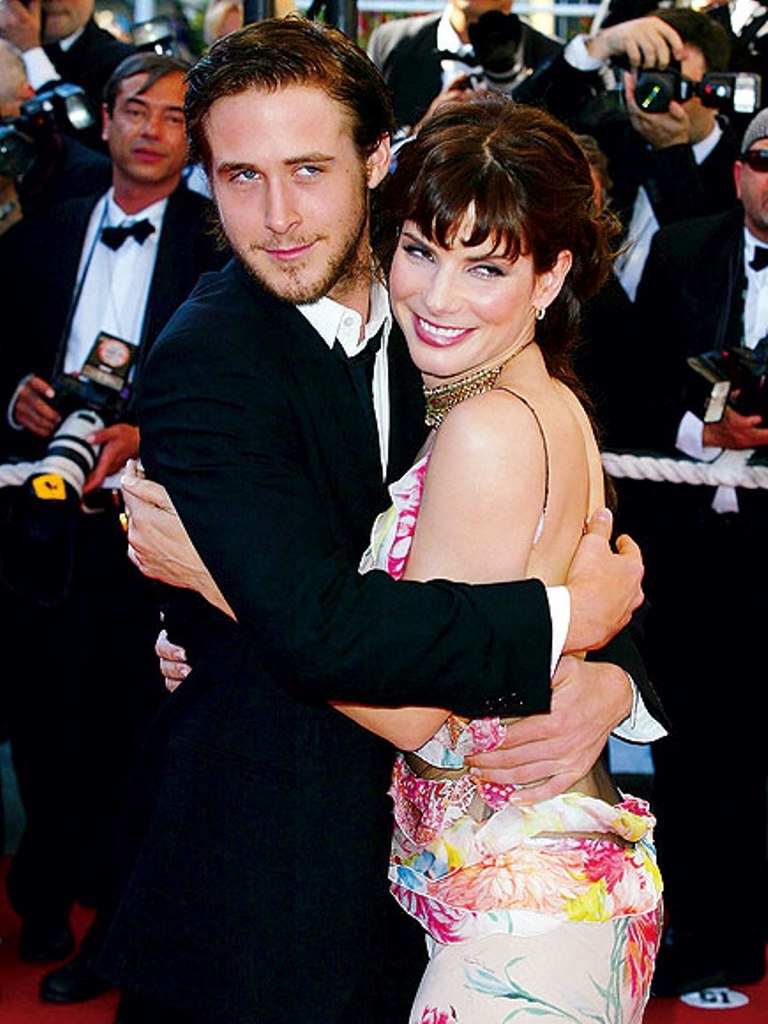 And people say that Demi Moore was the first one to date a younger guy. Long before Moore was dating Ashton Kutcher, Bullock was dating the 16-years-younger Gosling. She wanted a young and hot actor, and she got one. But it was just plain wrong, and despite the fun they had together, the relationship broke apart. But Gosling has said that Bullock was one of his best girlfriends.
34. Nicollette Sheridan and Michael Bolton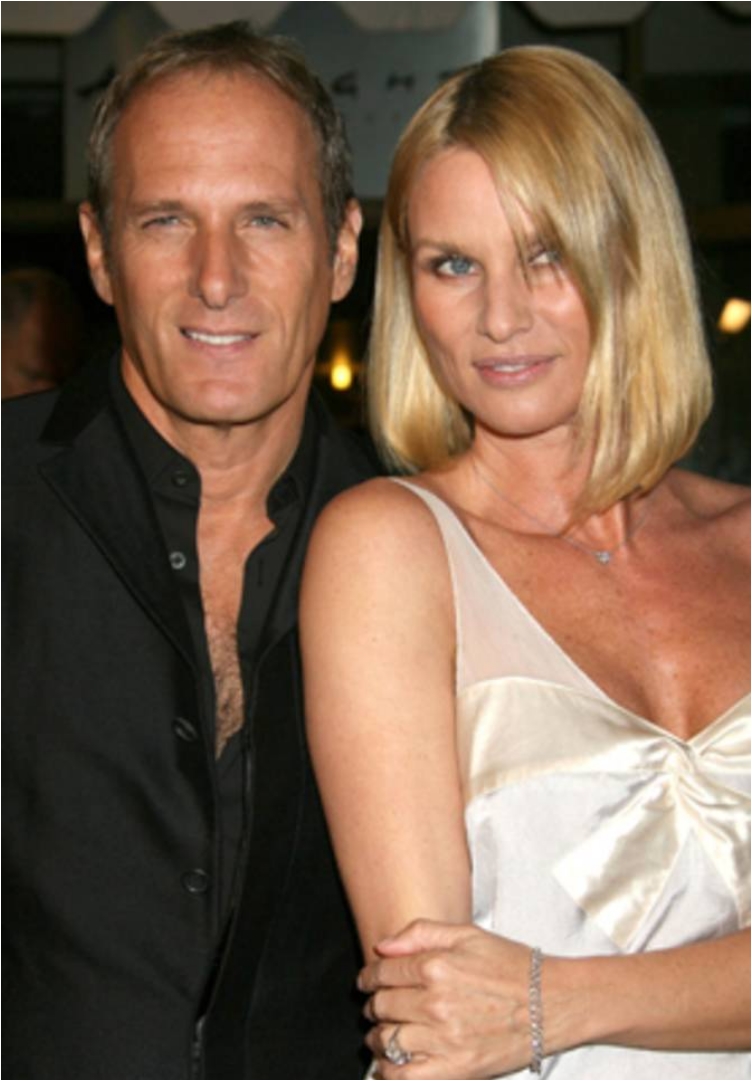 In 2013, Bolton sparked rumors that he is still in love with Sheridan after writing about their on and off relationship in his memoir. After all, they were together for 17 years, and Bolton jokes that he "was five years old when it started."
35. Michael Jackson and Brooke Shields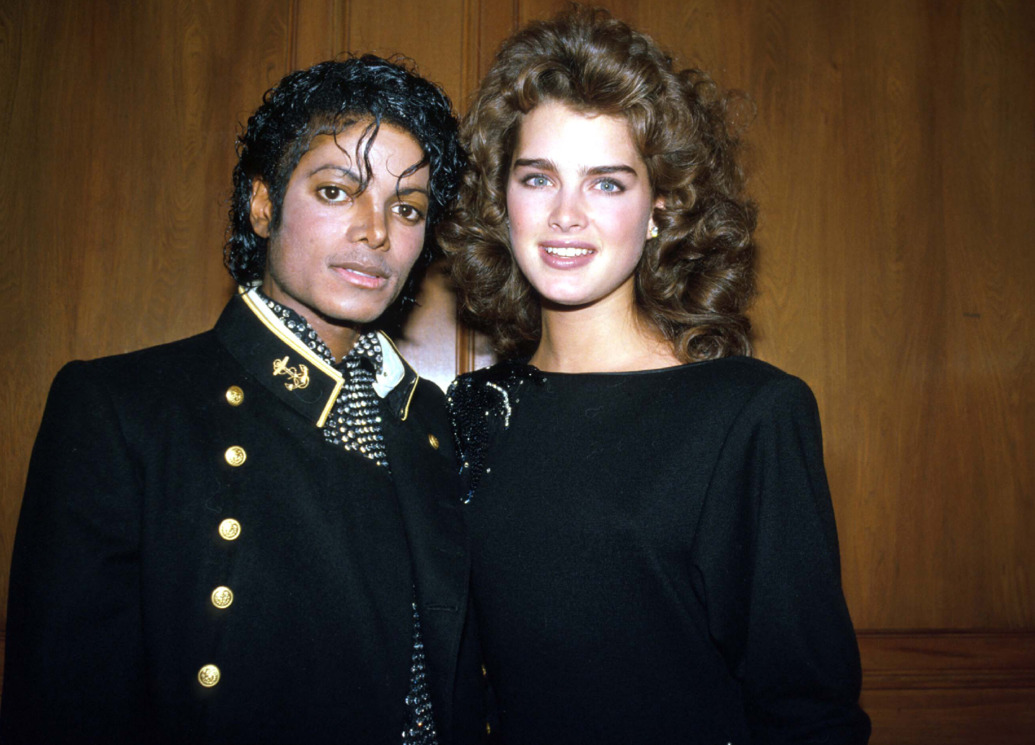 The reason why these two didn't work out was because Jackson was terrified of dating. That doesn't mean there was no love between them. And there wasn't love lost, as Shields was one of the many celebrities to speak at the memorial service for the singer.
36. Kim Kardashian and Nick Lachey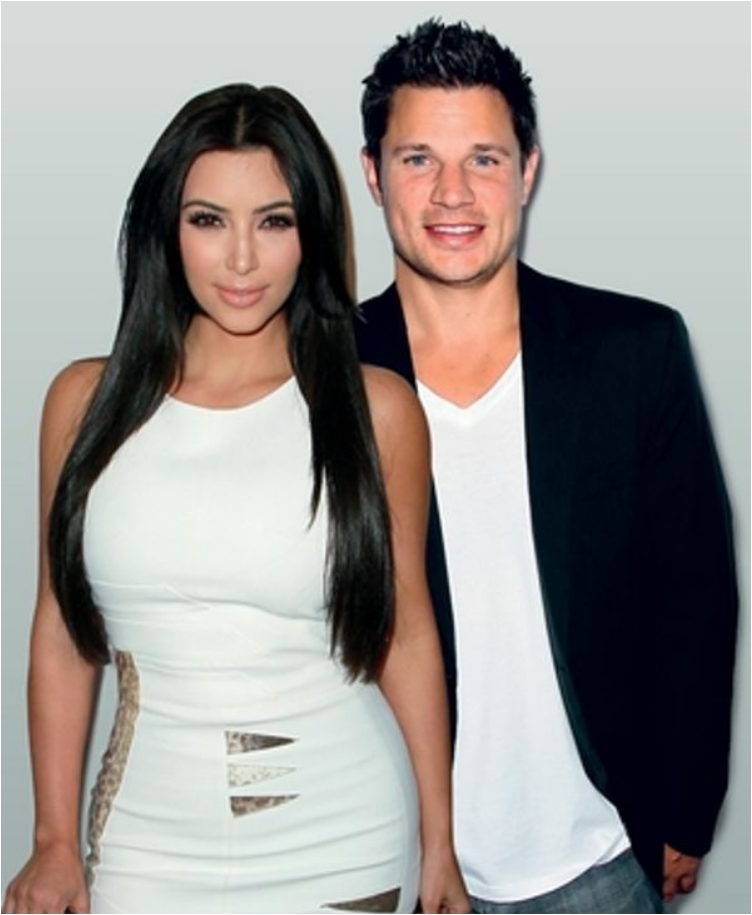 Kim has had a number of high-profile relationships, and that might be one of the reasons why they don't succeed. At least her relationship with Kanye West is fruitful. But before she met west, she dated another singer, Nick Lachey from "98 Degrees." They were spotted holding hands just shortly after Lachey divorced Jessica Simpson. To be fair, the buzz surrounding the relationship helped Kardashian's career.
37. Jared Leto and Cameron Diaz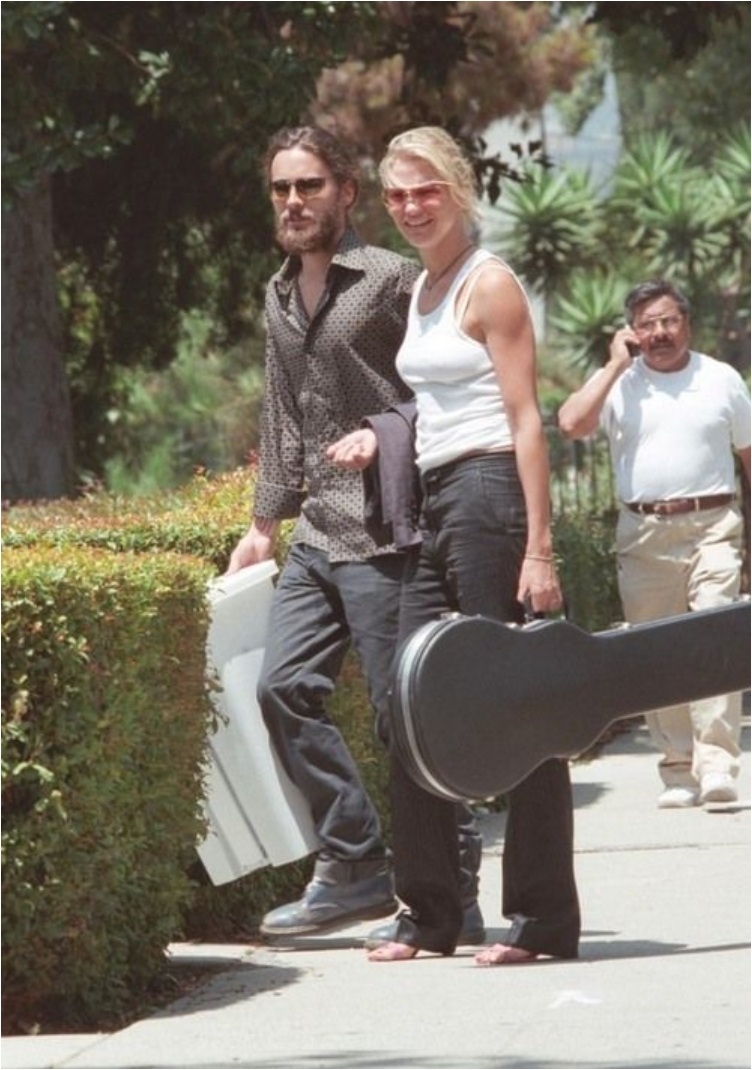 You can say that Diaz has had her fair share of Hollywood bad boys. When she was daring Leto, he was not doing drugs or alcohol, but those addictions were one of the many reasons the couple broke up. They dated in 1999, and things apparently went serious before going downhill.
38. Christina Hendricks and Geoffrey Arend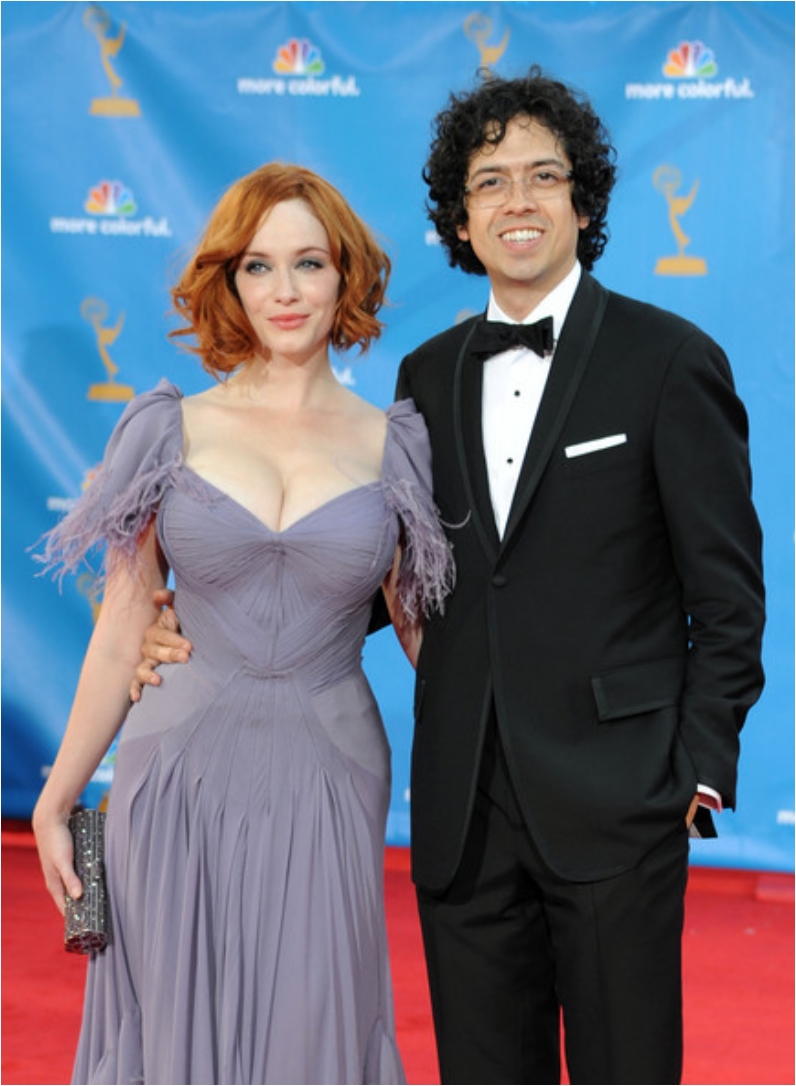 These two are together since 2009, when they met. But the surprising fact is that it was Hendricks who wanted a family more than Arend. She has admitted that she came on strong, falling madly in love and telling the actor she wants a family with him.
39. Aly Michalka and Joel David Moore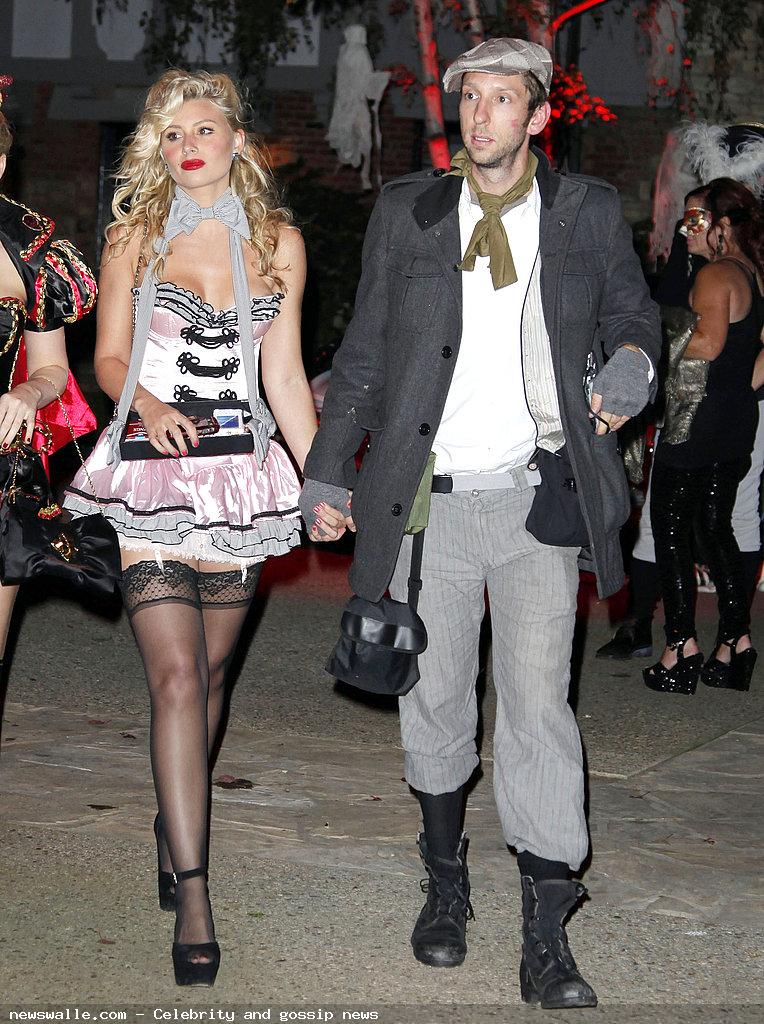 The question people are asking when they see these two is "Is she really going out with him"? Magazines in the States have named these two "one of the most random celebrity couples." They are adorable, but people are just asking how the hell they even met?
40. Emma Thompson and Hugh Laurie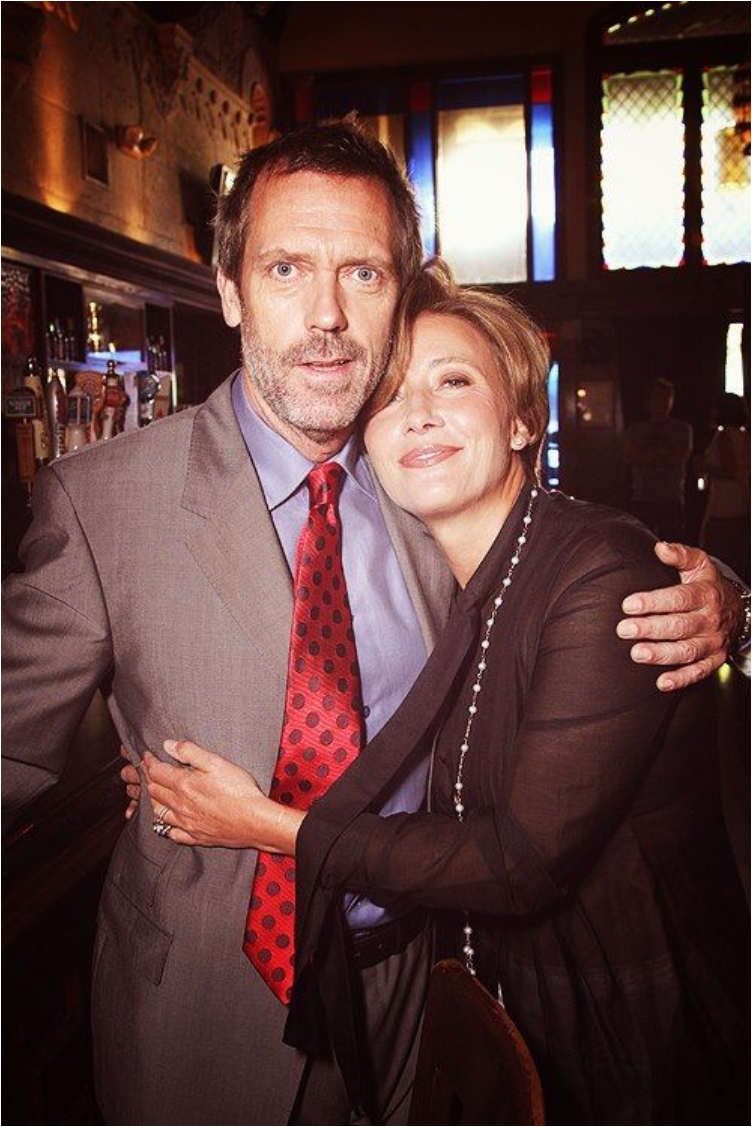 After a very adorable relationship, these two parted ways and married another person. But there is no love lost or hate. In fact, Thompson has said Laurie was great and she still supports him any way she can.
41. Sofia Coppola and Keanu Reeves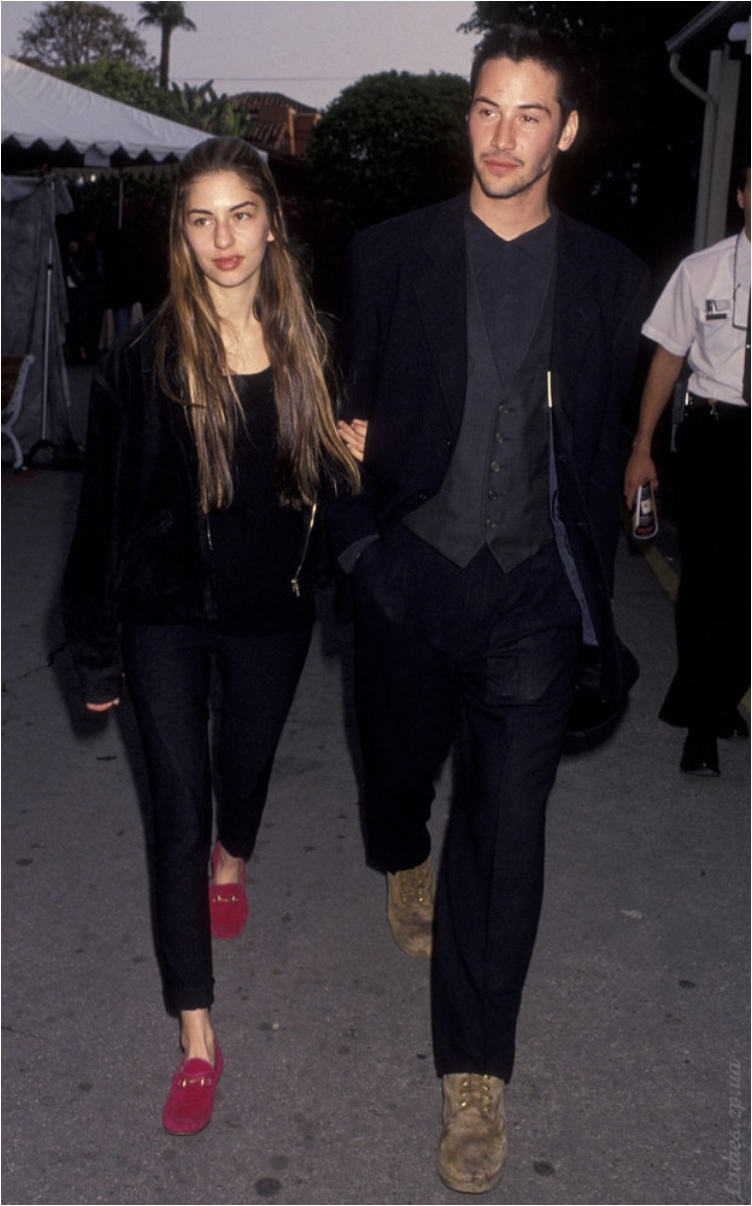 These two met in 1992 when Coppola's father was directing "Dracula." They lasted for almost one year, but were rarely seen together in public. When she had her directorial debut for "Lost in Translation," Coppola did give Reeves a thank you credit, suggesting they were still good friends.
42. Royston Langdon and Liv Tyler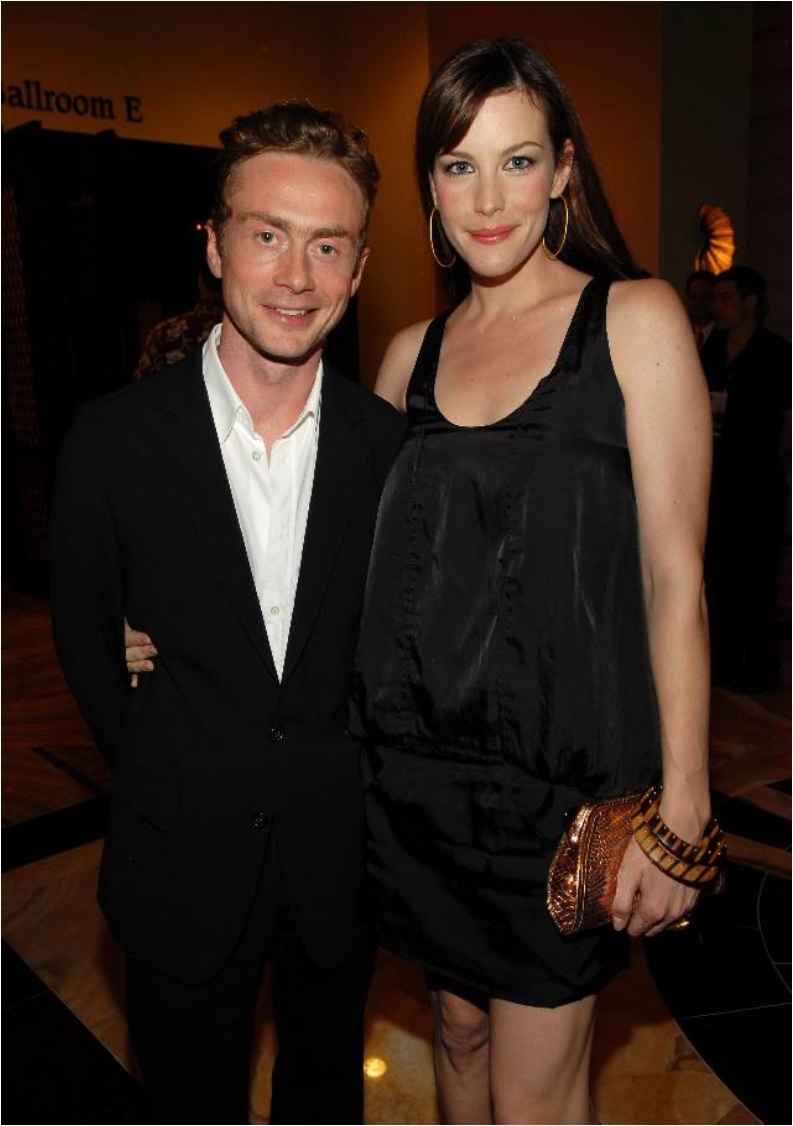 These two dated for five years from 2003 to 2008, and had a son together in 2004. Years after their split, they still hang out together, especially when it comes to their son Milo's needs. Tyler has said herself that after the split, she had to put her son's needs first.
43. Britney Spears and Colin Farrell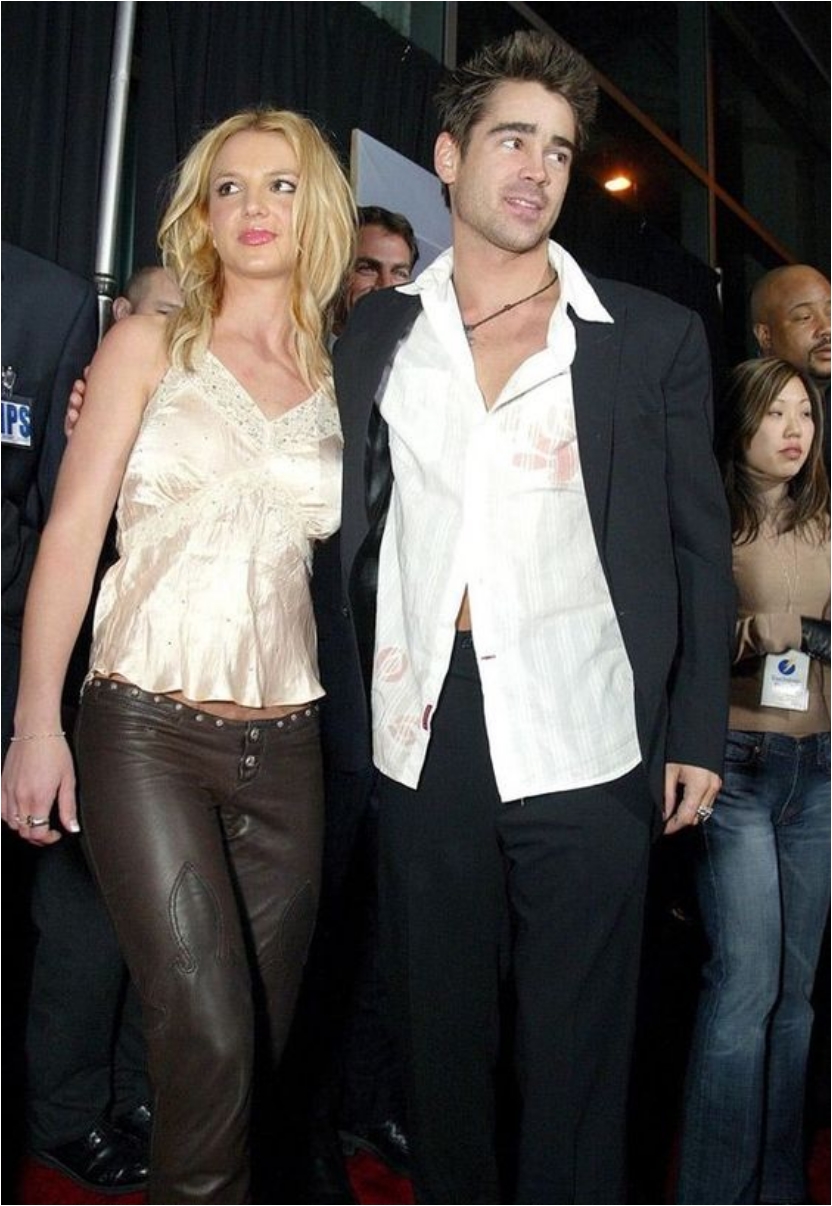 Spears and Farrell dated back in the early 2000s, just before everything went downhill for the famous singer. And they have stayed friends, as she accompanied him to a movie premiere last year. Who knows? They might end up together again.
44. Moby and Natalie Portman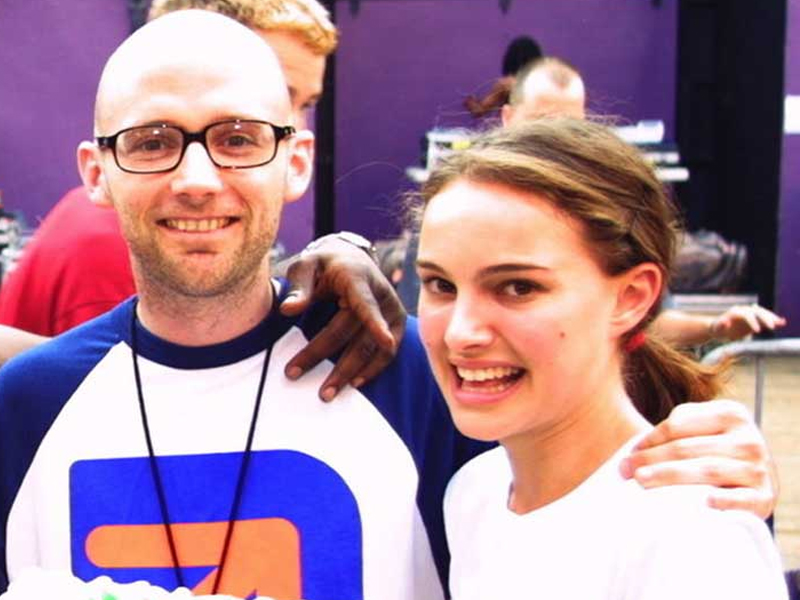 Moby was under scrutiny for his relationship with Portman, because he was 15 years older than the young actress. The two connected over their love for vegan food, but couldn't stand the criticism from the media.
45. Matthew McConaughey and Janet Jackson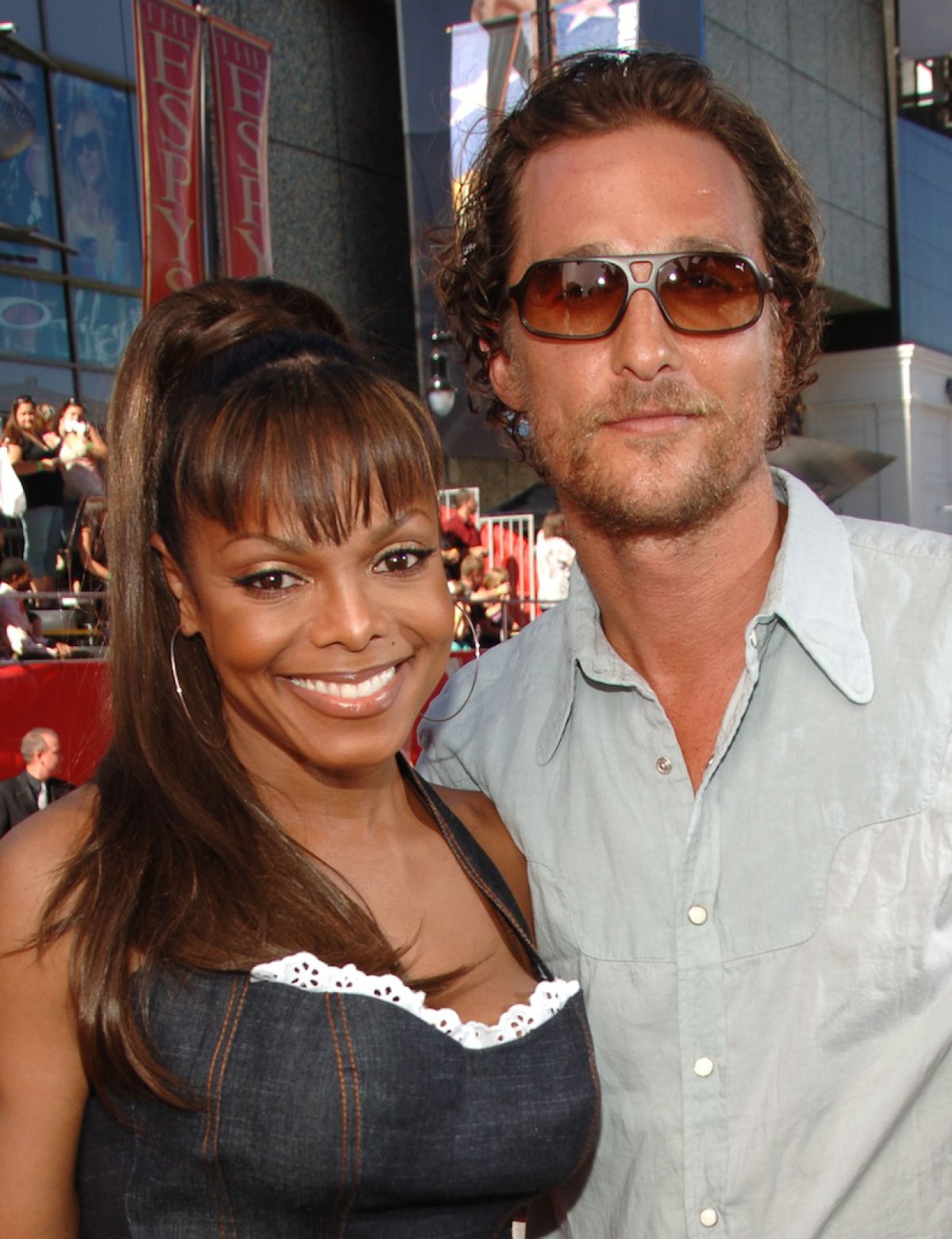 McConaughey has had a fair share of famous hot and handsome celebrities, but it seems like Jackson is his biggest catch. They dated shortly after they met at the Grammys.
46. Kaley Cuoco and Johnny Galecki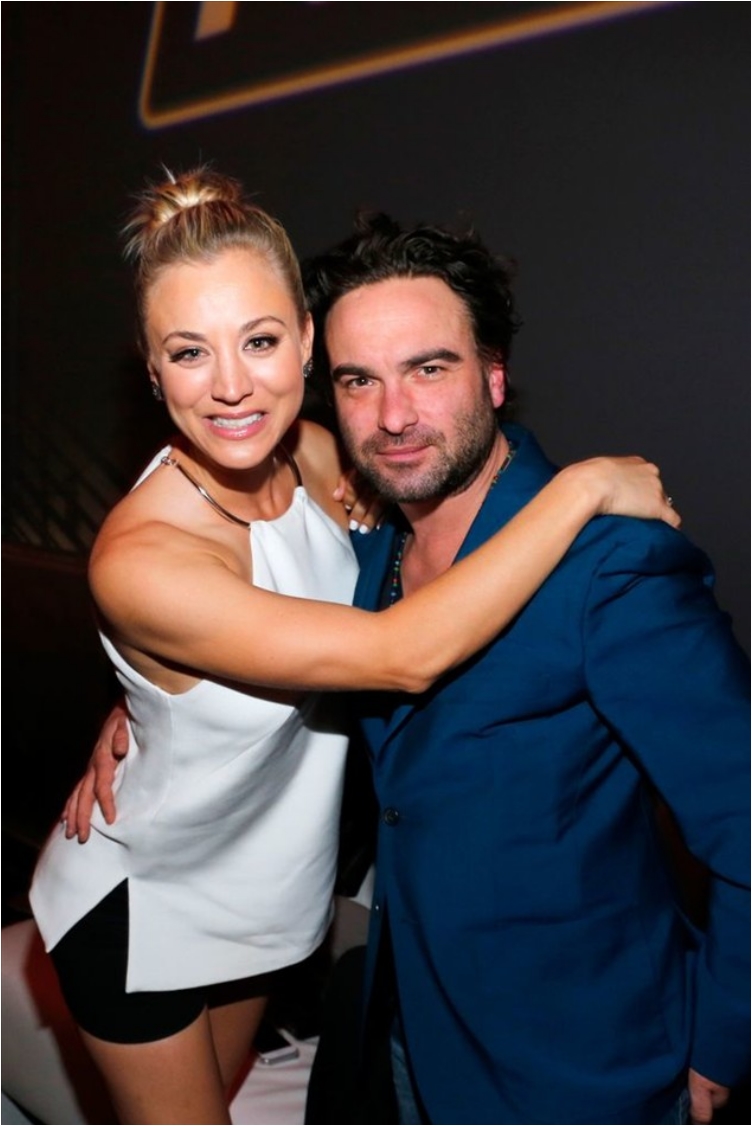 When you think of an on-again, off-again relationship between two friends and co-stars, you think of Cuoco and Galecki. Even their relationship in "The Big Bang Theory" is odd. How can a nerd like Galecki's character fetch a beauty like Penny? Well, they dated in real life for a while, but it is all over now, and they are just friends.
47. Drew Barrymore and Christian Bale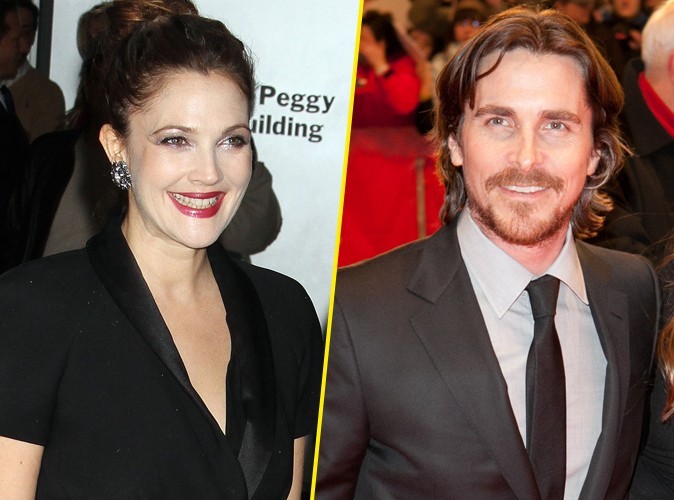 These two went on just one date, and Barrymore dumped him after. She has given a fair excuse why she didn't call him after the first date. Maybe it happened 20 years ago, but we remember. And Bale remembers as well.
48. Christina Applegate and Brad Pitt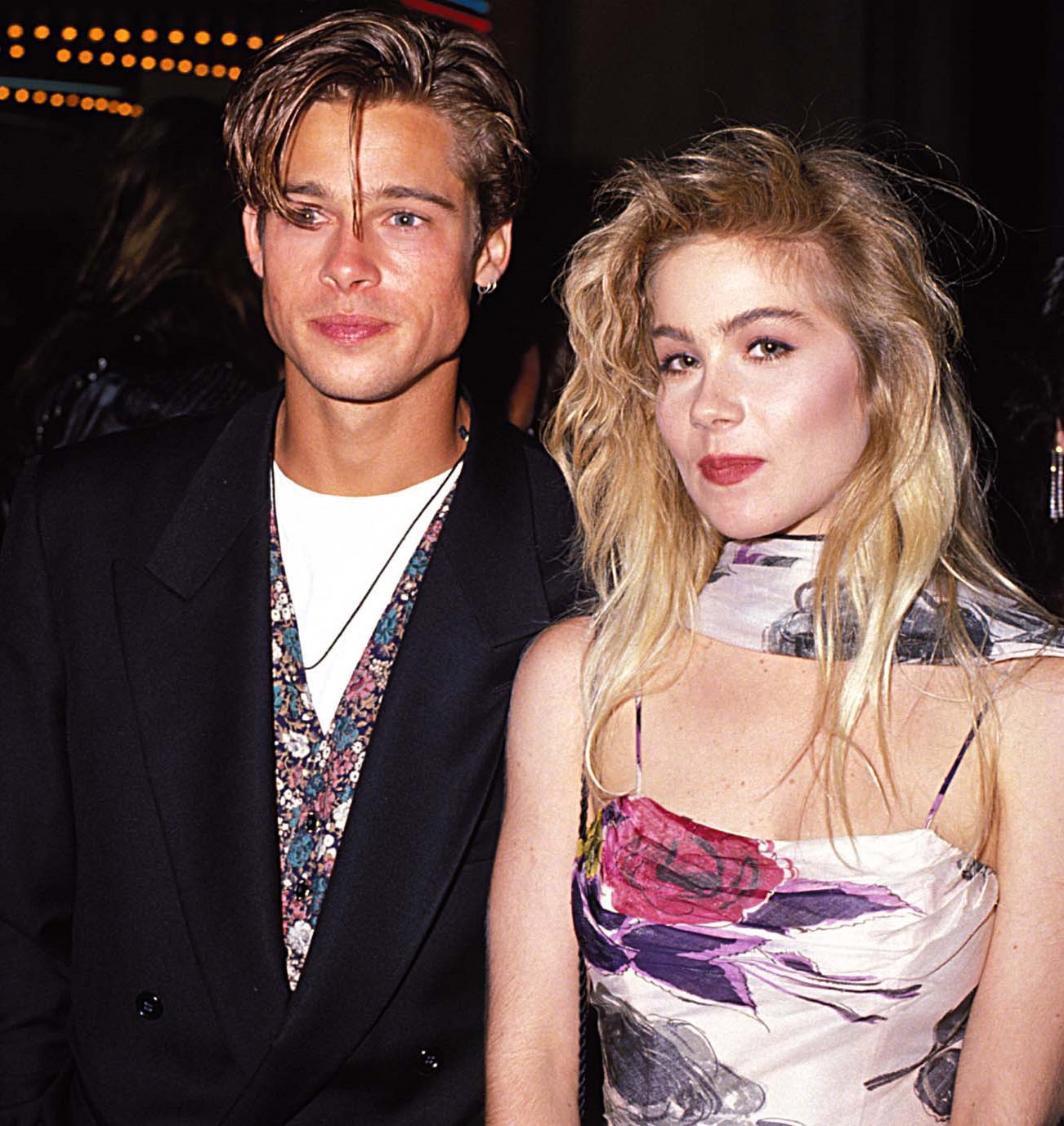 Pit has had his heart broken several times, and every time, the woman that left him ended up feeling sorry and regret it. Applegate was another of those stars that dated Pitt for his beauty. She was the more successful at the time in the late 80s. Both Applegate and Pitt hung out with the group of people, and eventually they decided to cross the line. But Applegate ditched him, going to the MTV awards with Pitt, and leaving with someone else.
49. Benji Madden and Cameron Diaz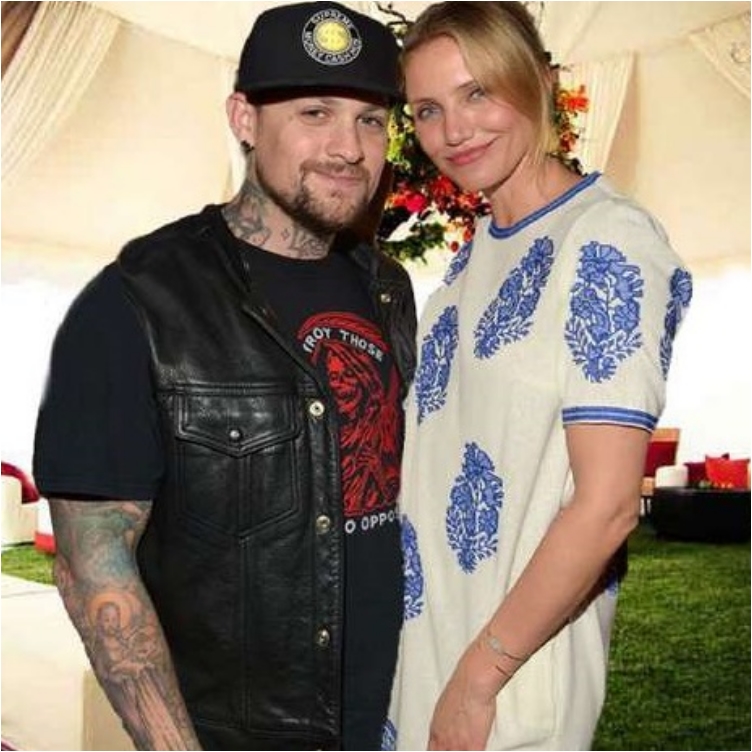 Latest rumors are that Diaz is actually pregnant, bearing a child from her six years younger husband. If you think about it, the type of characters Diaz usually plays in movies are just the type of ladies would end up with Madden. Think of "Bad Teacher," "In Your Shoes" and other movies.
50. Alanis Morissette And Ryan Reynolds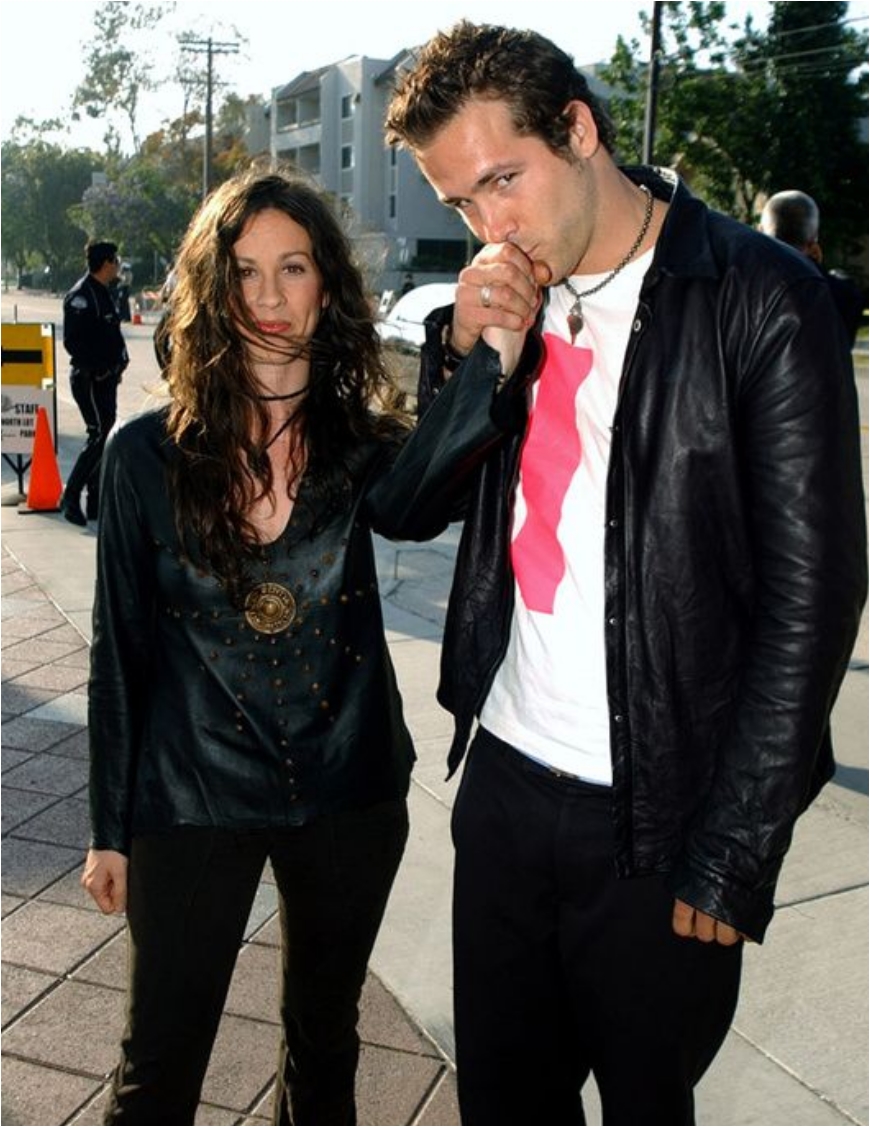 When your relationship inspires a whole music album, you know something is not right. After splitting up from Reynolds, the singer revived the relationship in a highly successful album called "Flavors of Entanglement." The two were together for four-and-a-half years, and even got engaged. But it didn't end well. But at least Morissette got an album from the relationship. Taylor Swift does it all the time, so why not Morissette?