No matter how thin, how skinny you are, I'm sure you would love to lose at least one more pound. Yes, shedding pounds is the trend nowadays. Everyone loves to lose weight. But the bad news is that losing weight is not that simple or that easy. Two things are important when you want to lose weight. The first is that you need to exercise and burn some fat. The second is that you need foods that will boost your metabolic rate to burn more fat.
That being said, I would like to share 10 smoothies with you that will help you shed some pounds off that belly.
Why do you need to boost your metabolism?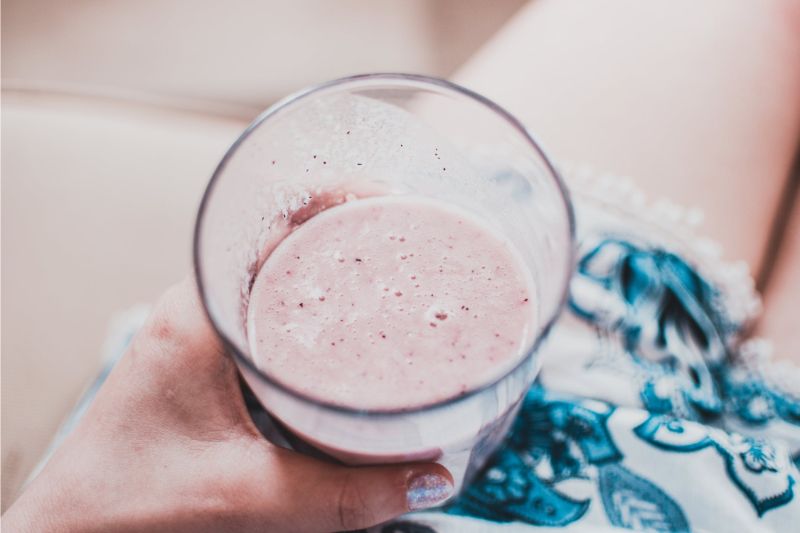 Before we get to the drinks, I feel obligated to explain just what "metabolic rate" is. Simply put, it's the rate at which your body burns fat. You've probably heard some of your friends say they have a fast metabolism and they don't put on weight, no matter how much they eat. Or some of your friends have a slow metabolism, and they gain weight by eating vegetables.
Whether you have a slow or fast metabolism, you should still strive to boost your metabolic rate. And yes, you can lose weight by eating. The more metabolism-boosting foods you eat, the more fat you burn. Today, however, we'll stick to smoothies, the easiest way to get some veggies and fruits inside your system.
I would also like to note that as you age, your metabolism decreases and you burn less fat. That's why it's important to keep these smoothies on your diet list.
1. Strawberry Smoothie
Any berry you can get your hands on is great. Berries are extremely rich in antioxidants, helping your body fight off free radicals. But they are also great for improving your metabolic rate. In this case, we use strawberries because they go so great with yogurt and milk.
Ingredients
2 cups of organic milk
1 cup of natural yogurt
1 cup of strawberries
¼ cup of flax seeds
½ cup of oats
How to Make It
Put all ingredients in a blender, and blend until you get smooth mixture.
Drink either in the morning as a breakfast alternative, or as a mid-day snack. Either way, you get an energy and metabolism boost.
2. Green Tea Infusion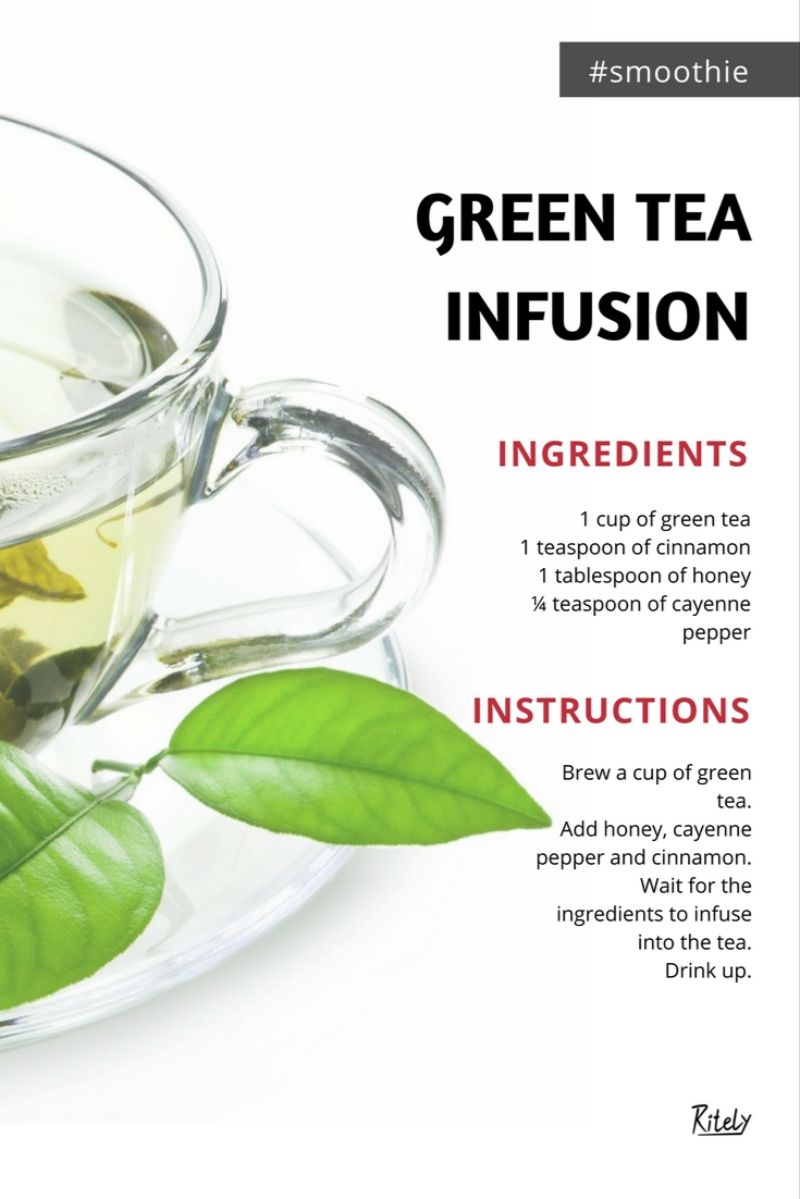 Green tea on its own is very a powerful and potent food for burning fat. But if you want to make it even more potent, just add some other metabolism-boosting food, like cinnamon and cayenne pepper. Here is what you need and how to do it.
Ingredients
1 cup of green tea
1 teaspoon of cinnamon
1 tablespoon of honey
¼ teaspoon of cayenne pepper
How to Make It
Brew a cup of green tea.
Add honey, cayenne pepper and cinnamon.
Wait for the ingredients to infuse into the tea.
Drink up.
3. Leafy Greens Smoothie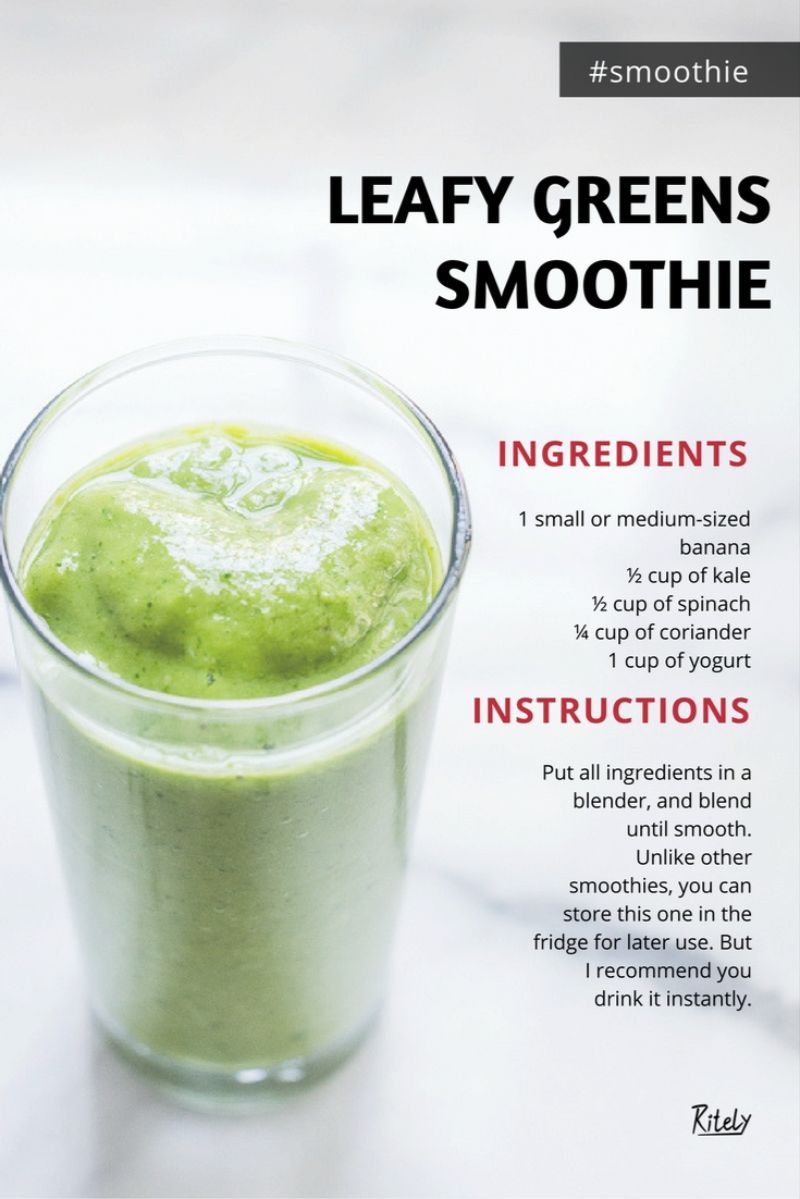 When you think of healthy foods, you instantly think of leafy greens like spinach and kale. But you can't get much of a smoothie with just leafy greens, which is why this smoothie has additional, delicious ingredients.
Ingredients
1 small or medium-sized banana
½ cup of kale
½ cup of spinach
¼ cup of coriander
1 cup of yogurt
How to Make It
Put all ingredients in a blender, and blend until smooth.
Unlike other smoothies, you can store this one in the fridge for later use. But I recommend you drink it instantly.
4. Fruit Smoothie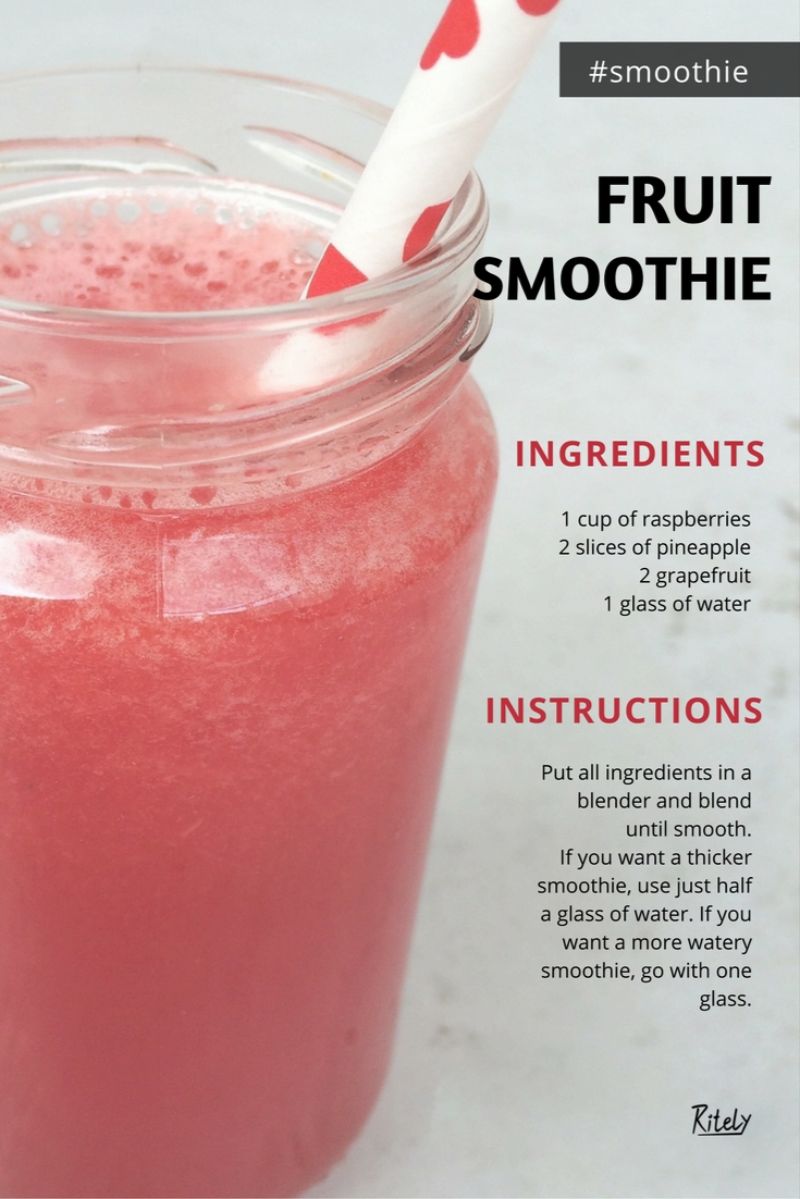 As I mentioned at the beginning, smoothies are a great way to eat a lot of fruit. And in addition, you get all those healthy ingredients that will boost your metabolism and regulate your insulin and sugar levels.
Ingredients
1 cup of raspberries
2 slices of pineapple
2 grapefruit
1 glass of water
How to Make It
Put all ingredients in a blender and blend until smooth.
If you want a thicker smoothie, use just half a glass of water. If you want a more watery smoothie, go with one glass.
5. Peppermint Green Tea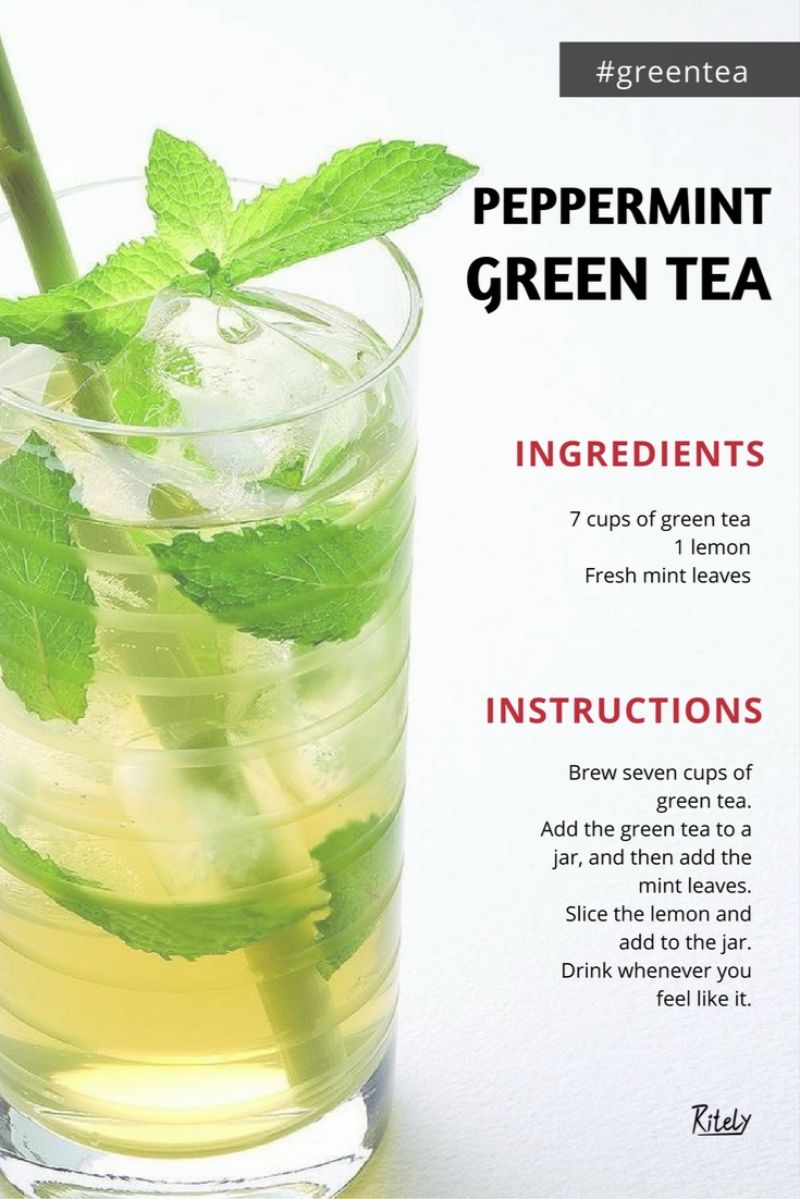 This is another of those smoothies you can prepare and store for later use. The best way is to prepare a lot of it, and then drink it a few times throughout the day (or even the next day).
Ingredients
7 cups of green tea
1 lemon
Fresh mint leaves
How to Make It
Brew seven cups of green tea.
Add the green tea to a jar, and then add the mint leaves.
Slice the lemon and add to the jar.
Drink whenever you feel like it.
6. Raspberry and Ginger Smoothie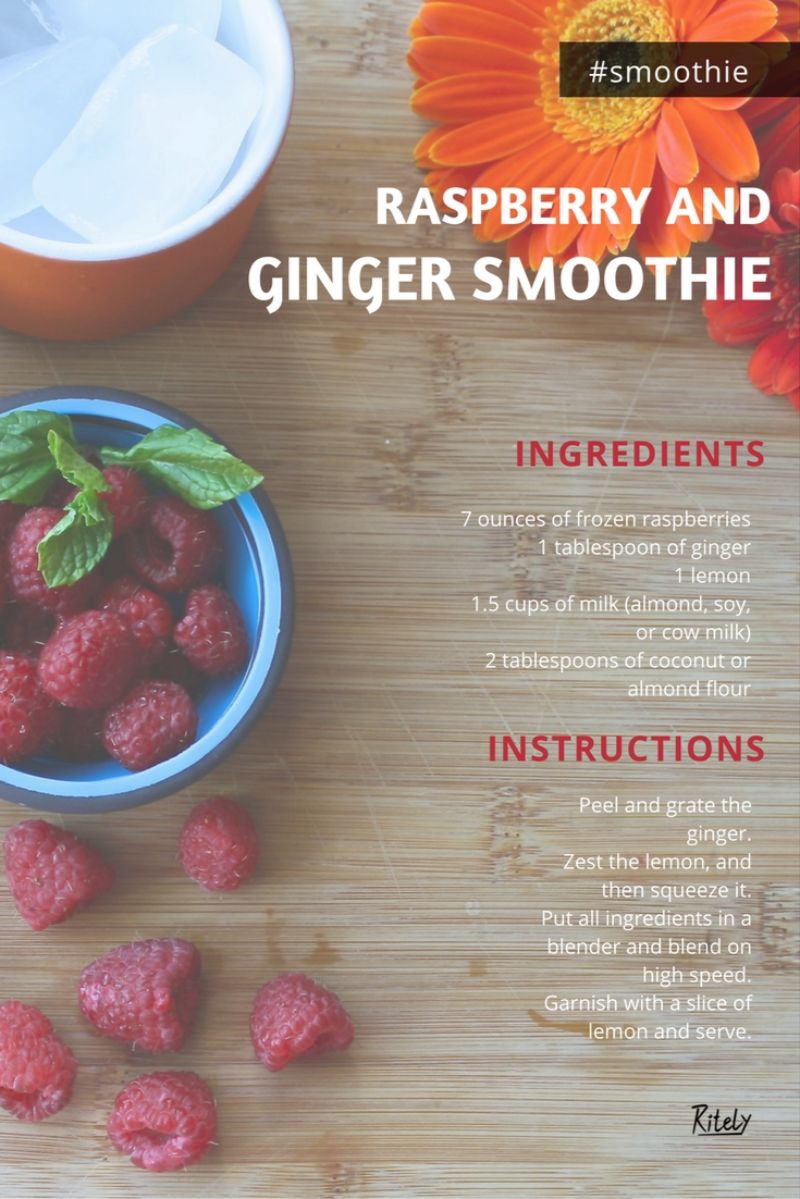 At first glance, this is just a detox smoothie. But when you look at the ingredients, you'll notice tons of protein and many healthy nutrients. You can prepare three servings with the following ingredients.
Ingredients
7 ounces of frozen raspberries
1 tablespoon of ginger
1 lemon
1.5 cups of milk (almond, soy, or cow milk)
2 tablespoons of coconut or almond flour
How to Make It
Peel and grate the ginger.
Zest the lemon, and then squeeze it.
Put all ingredients in a blender and blend on high speed.
Garnish with a slice of lemon and serve.
7. Apple Smoothie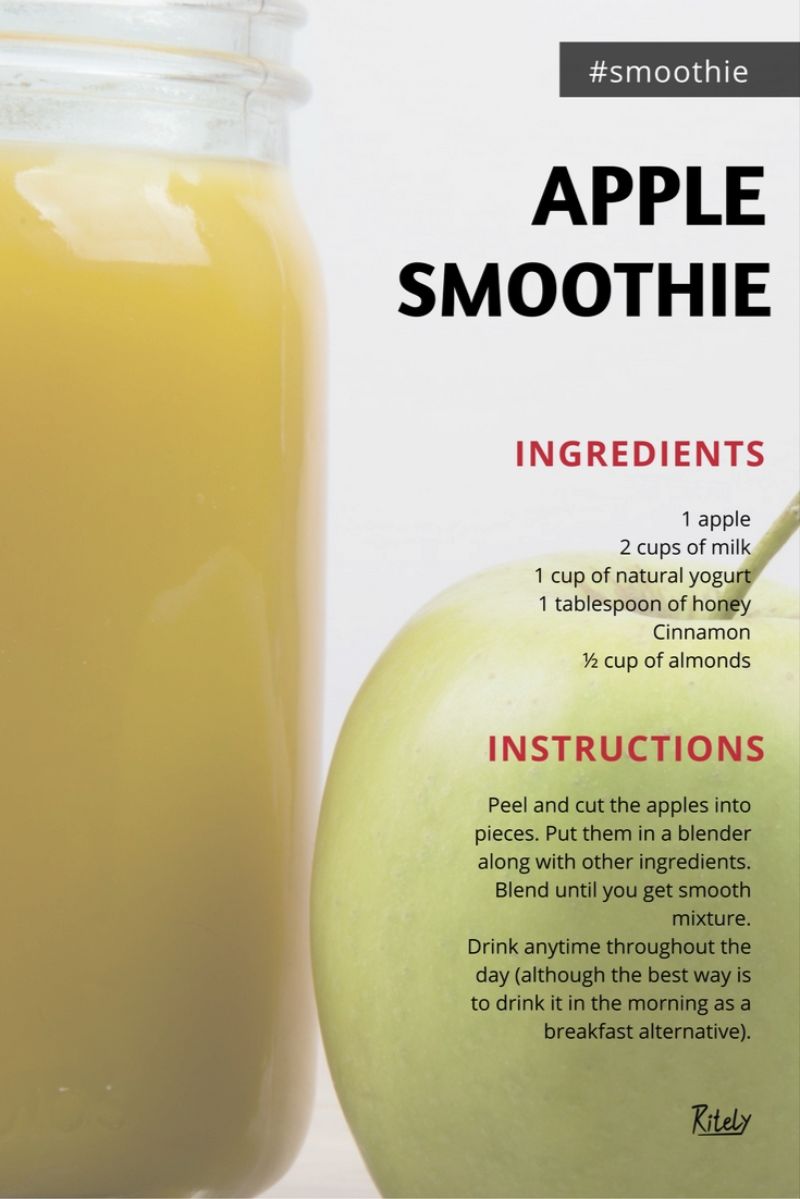 Most weight loss smoothies include apples. The reason is simple: an apple nearly doubles your metabolic rate. If you want to know by how much, just eat one apple; you'll notice your body reacting, and you'll be hungry soon because your body has increased its metabolic fat burning rate.
Ingredients
1 apple
2 cups of milk
1 cup of natural yogurt
1 tablespoon of honey
Cinnamon
½ cup of almonds
How to Make It
Peel and cut the apples into pieces. Put them in a blender along with other ingredients.
Blend until you get smooth mixture.
Drink anytime throughout the day (although the best way is to drink it in the morning as a breakfast alternative).
8. Apple, Beets, and Carrots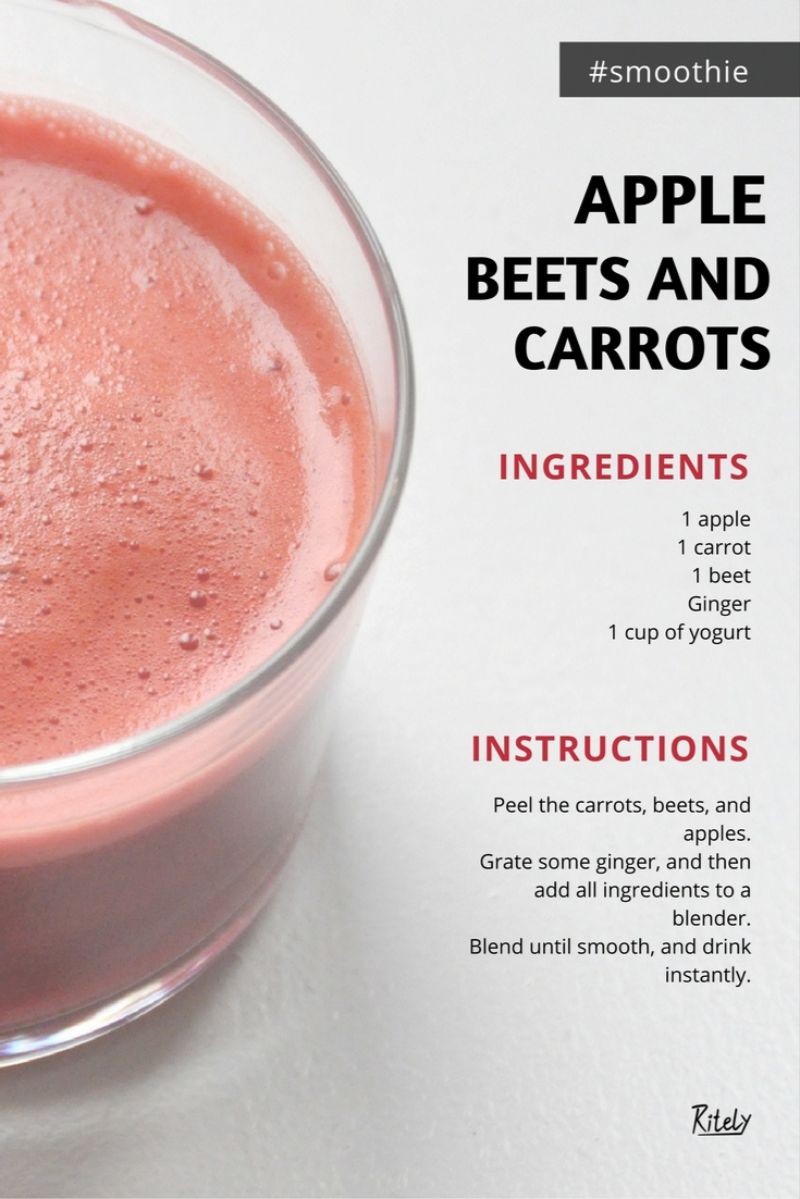 As you can see, this is another apple smoothie. What I forgot to tell you before is that apples are rich in pectin, a compound that reduces the amount of fat you absorb. Anytime you eat an apple, you eat lots of healthy fats and some carbs that will make your body burn more fat.
Ingredients
1 apple
1 carrot
1 beet
Ginger
1 cup of yogurt
How to Make It
Peel the carrots, beets, and apples.
Grate some ginger, and then add all ingredients to a blender.
Blend until smooth, and drink instantly.
9. Chocolate Smoothie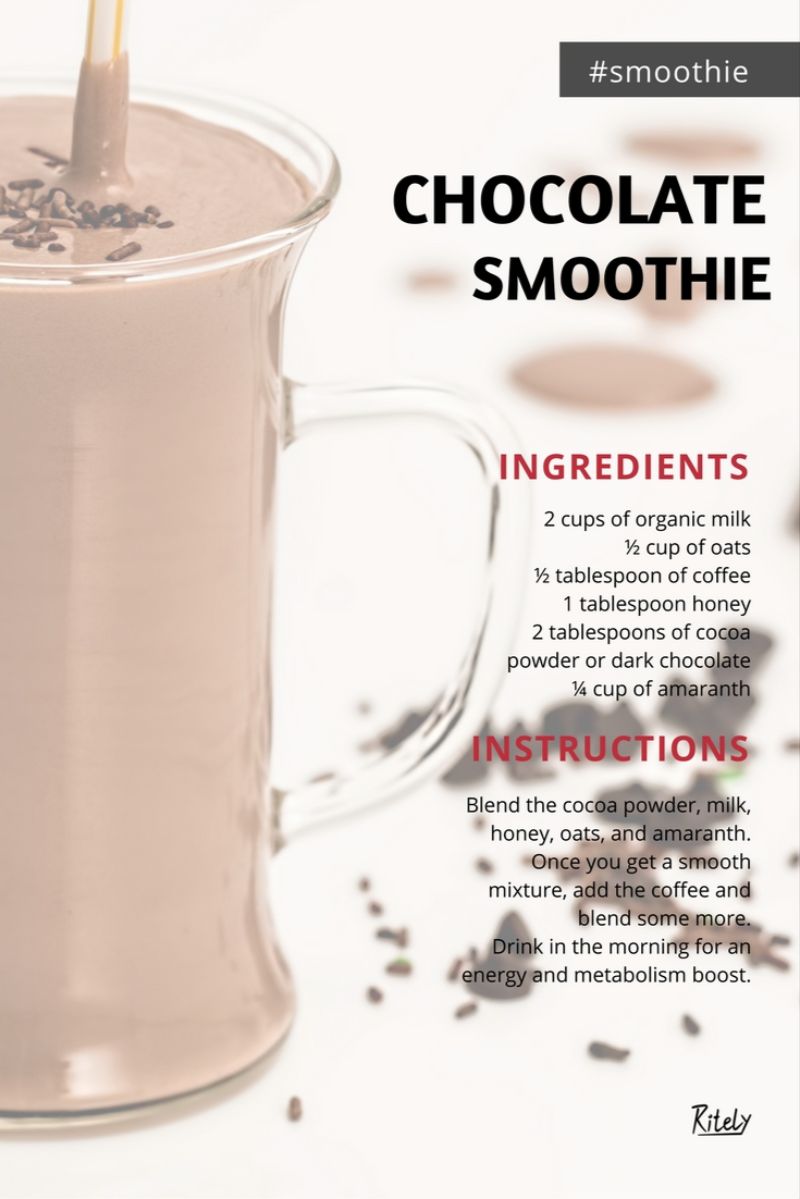 One of the biggest misconceptions about chocolate is that it makes you fat. But the good news is that you can enjoy a chocolate smoothie and still lose weight in the process. It all comes down to limits and being aware of how much chocolate you eat.
Ingredients
2 cups of organic milk
½ cup of oats
½ tablespoon of coffee
1 tablespoon honey
2 tablespoons of cocoa powder or dark chocolate
¼ cup of amaranth
How to Make It
Blend the cocoa powder, milk, honey, oats, and amaranth.
Once you get a smooth mixture, add the coffee and blend some more.
Drink in the morning for an energy and metabolism boost.
10. Coconut and Vanilla Smoothie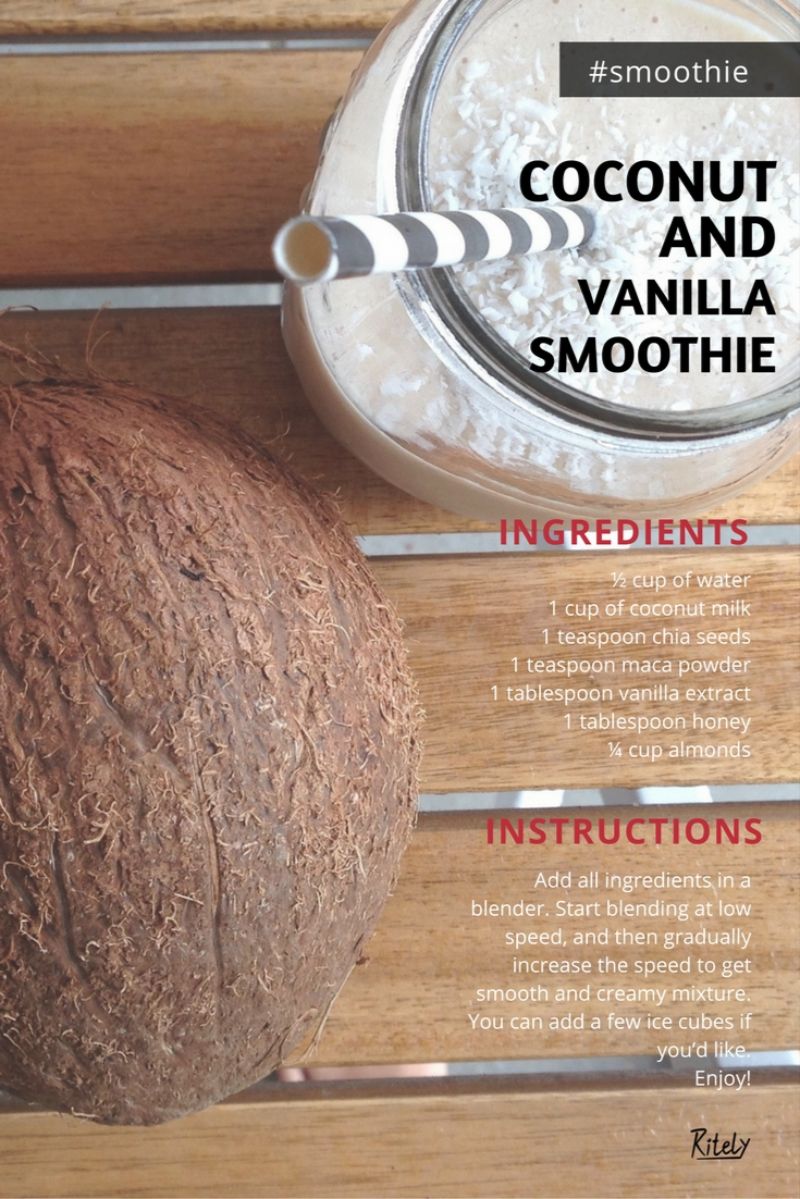 If you are into chocolate and sweet smoothies, this one will be your favorite. It doesn't contain chocolate, but vanilla and coconut make for a smoothie that tastes like Bounty, that candy bar we all love. Veggie and fruit smoothies are great, but every now and then, we want a creamy smoothie that's as close to a milkshake as possible. Packed with healthy ingredients, this one will do the trick.
Ingredients
½ cup of water
1 cup of coconut milk
1 teaspoon chia seeds
1 teaspoon maca powder
1 tablespoon vanilla extract
1 tablespoon honey
¼ cup almonds
How to Make It
Add all ingredients in a blender. Start blending at low speed, and then gradually increase the speed to get smooth and creamy mixture.
You can add a few ice cubes if you'd like.
Enjoy!