Melania married Donald Trump in 2005. For eleven years, their marriage has had its ups and downs, but mostly, they protect each other. Lately, Melania refused to betray her husband, which incurred the wrath of many women around the world. If Donald Trump wins the presidential election, he will become one of the most controversial presidents in American history.
But what would be equally interesting is Melania Trump in the White House. She will instantly become a global icon and one of the most colorful First Ladies. Melania knows how to handle herself, and it will be interesting to see how she will act as First Lady. She once said that if Donald ever becomes president, she will be a modest First Lady, like Jackie Kennedy or Betty Ford. But first, Donald needs to win the election. Regardless, let's take a look at the life of Melania Trump, from her early days to her marriage to Donald and everything in between.
1. Born in Slovenia, Lived All Over the World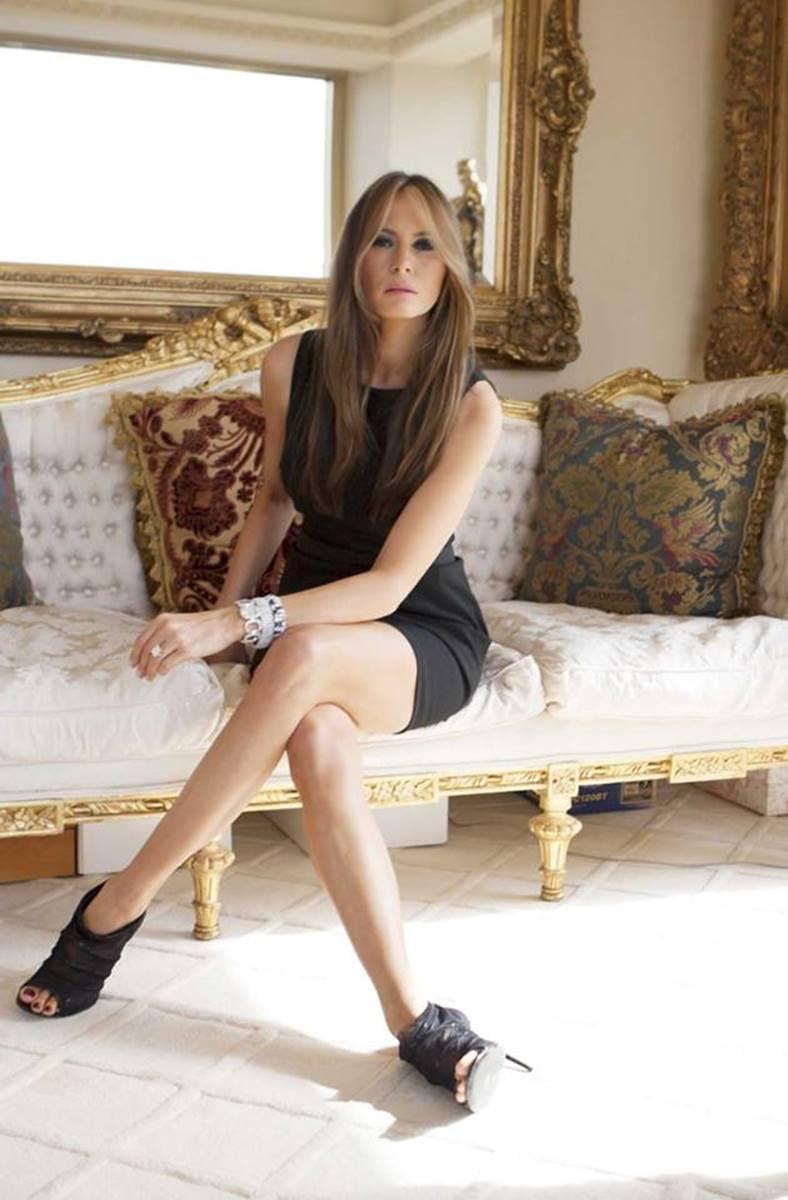 Melania was born in Slovenia (former Yugoslavia) in 1970. She was born in Novo Mesto, a small town in southeast Slovenia, and grew up in a modest apartment in a concrete housing block in Sevnica. When she was a teenager, her family moved to a larger house near Sevnica, but also lived in an apartment in Ljubljana, the capital of Slovenia. However, being a model "forced" Melania to live all over the world: Milan, Paris, New York, and everywhere in between.
2. Former Model
Melania became a model at an early age and traveled around the world. She started her career as a fashion model when she was 16 years old. When she was just 17 years old, she posed for a Slovenian fashion photographer, and at 18, she signed with a modeling agency in Milan. In 1992, Jana Magazine placed her second for the "Look of the Year" contest. She has also worked for fashion houses in several cities, including Paris and New York.
3. Cover Girl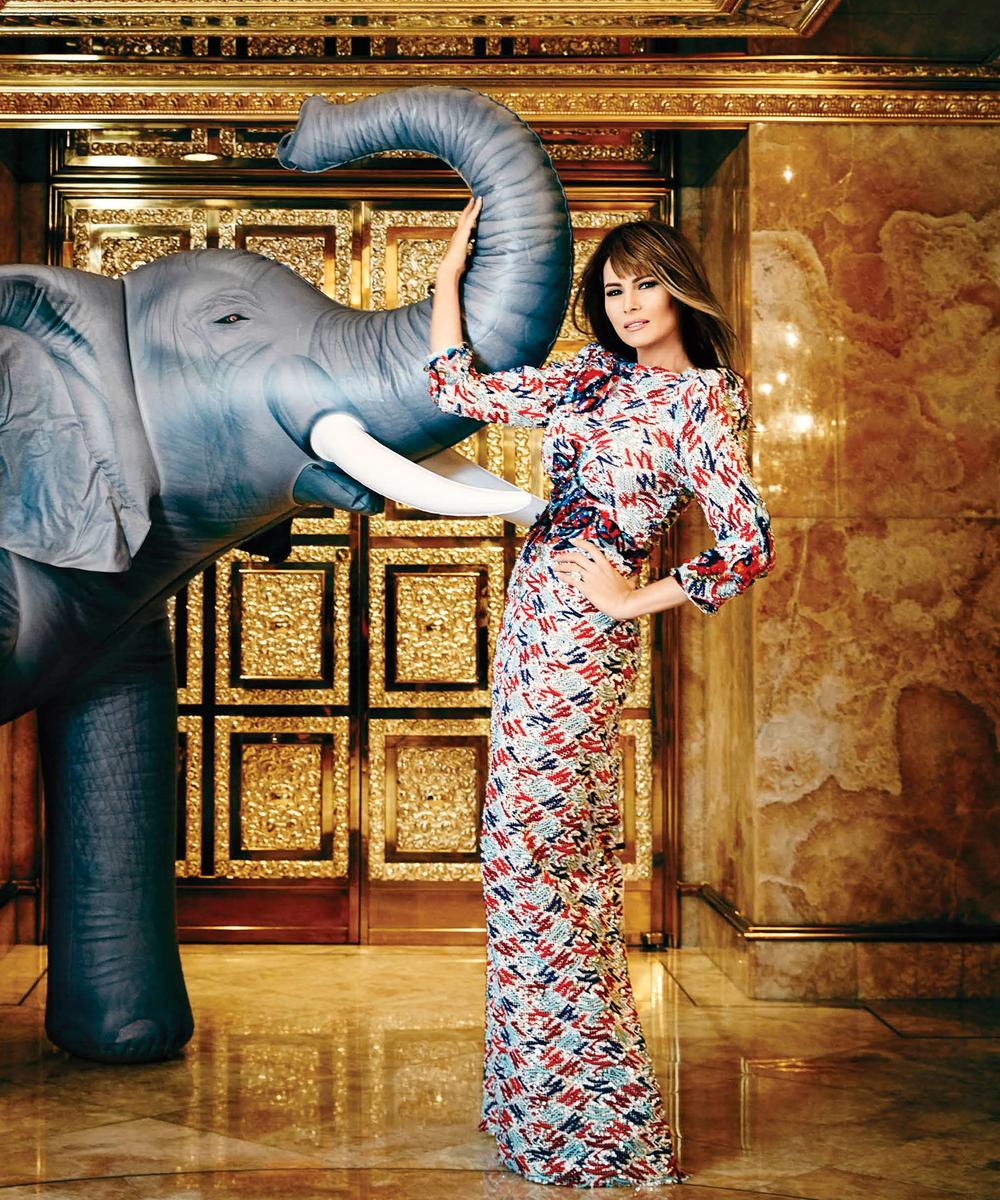 Being a model, and then being married to Donald Trump, skyrocketed Melania into the celebrity world. Before marrying Donald, she appeared in low-level magazines like Harper's Bazaar (Bulgarian version), Ocean Drive, and In Style Magazine. However, when she married Trump, she started appearing on the cover of New York Magazine, Vogue, Vanity Fair (Italian version), Allure, and GQ (UK version). Melania was a featured model in the 2000 Sports Illustrated Swimsuit issue.
4. Not Afraid to Pose au Naturel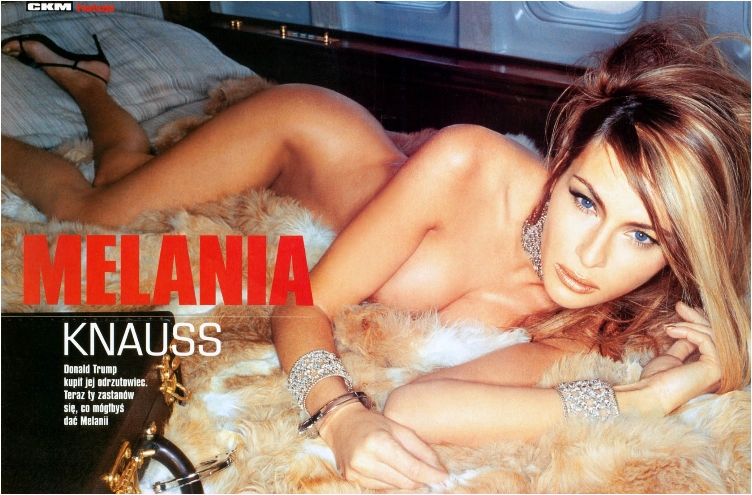 During the republic presidential nomination, Ted Cruz used Melania's nude photos. And Donald was angry. But that doesn't change the fact that Mrs. Trump, then Miss Knavs, did not mind one bit taking nude photos. Most of her nude photos belong to GQ, the magazine that photographed her 15 years ago.
5. Father Was a Member of the Communist Party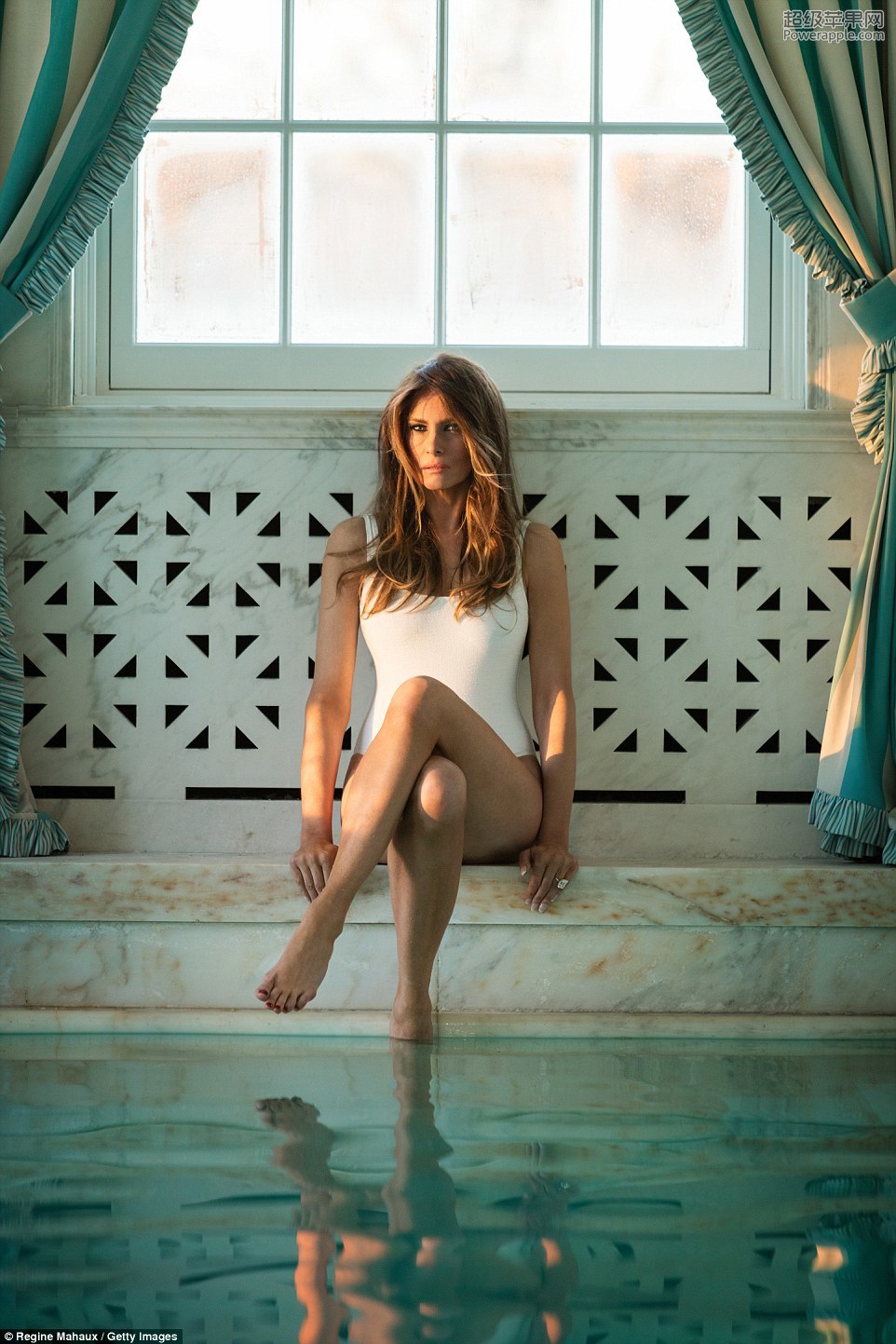 Her father was previously married, and Melania has a half-brother she has never met. Viktor Knavs, her father, aside from being a member of the Slovenian Communist Party, worked as a car and motorcycle dealer.
6. Meeting Trump During Fashion Week
Talk about a playboy. When Donald met Melania, he was still married to his second wife, Marla Maples, and attended the event with another date. But it was Melania who got his attention during the New York Fashion week in 1998. At the beginning, she refused to give him her number. The two dated for a brief period. Melania broke off the relationship just months after it began. However, a few months later, they got together again, and have been inseparable ever since.
7. Million Dollar Wedding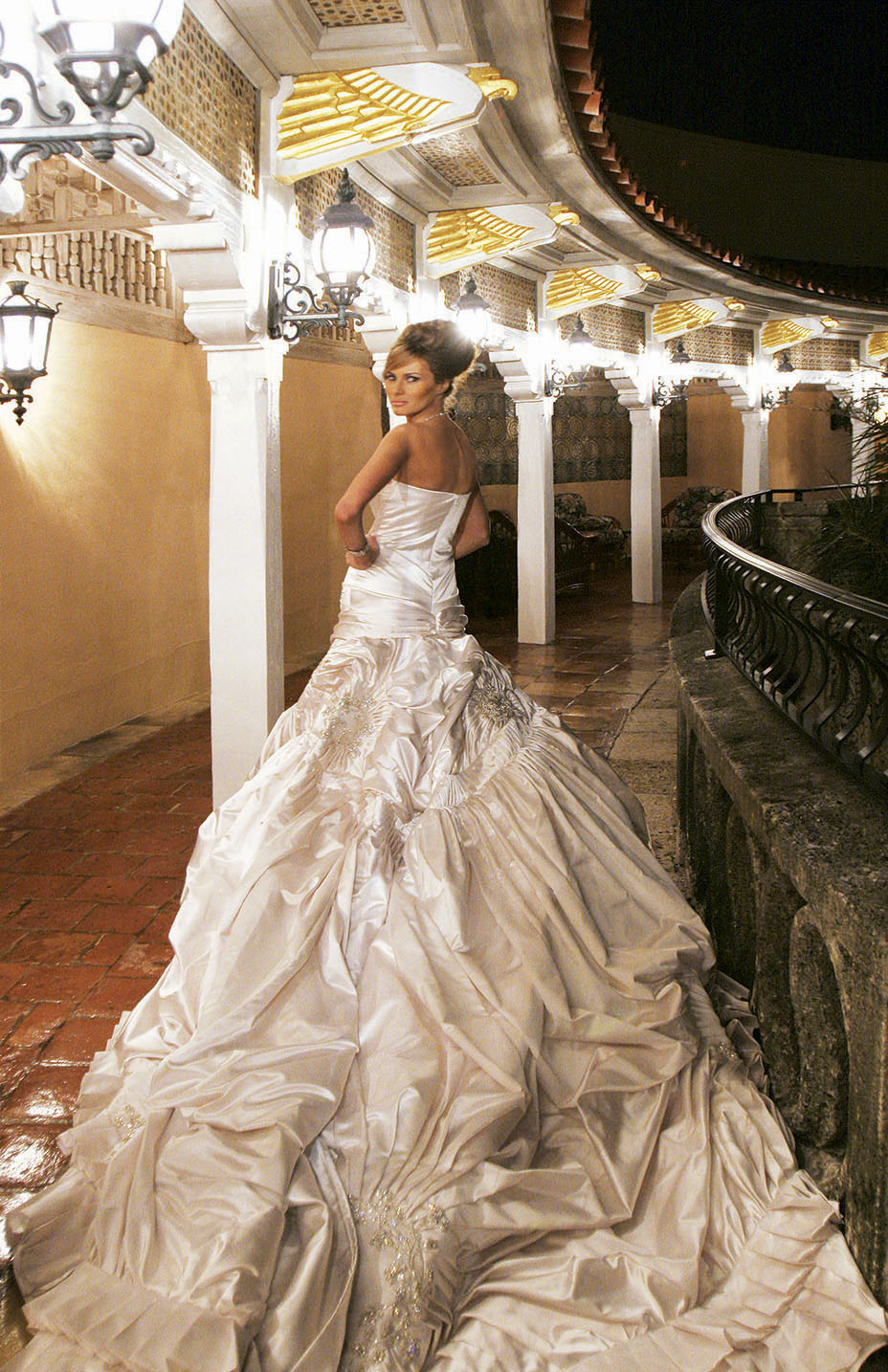 The wedding is another of Melania and Donald's festivities. For the wedding, they used a 17,000 square foot ballroom in his estate in Palm Beach, Florida. The guest list included Star Jones, Kelly Ripa, Simon Cowell, Katie Couric, Matt Lauer, Barbara Walters, and many others. The gown Melania wore was a white satin Christian Dior. The designer used 300 feet of material for the gown, and had 1,500 crystal rhinestones and pearls embroidered on it. The dress is one of the most expensive ever made, with a price ranging in the $100,000 area. And they had a seven-tier cake that, at the time, was the second most expensive celebrity wedding cake. Fun fact: Bill and Hillary Clinton were among the 350 guests at the wedding.
8. The Third Mrs. Donald Trump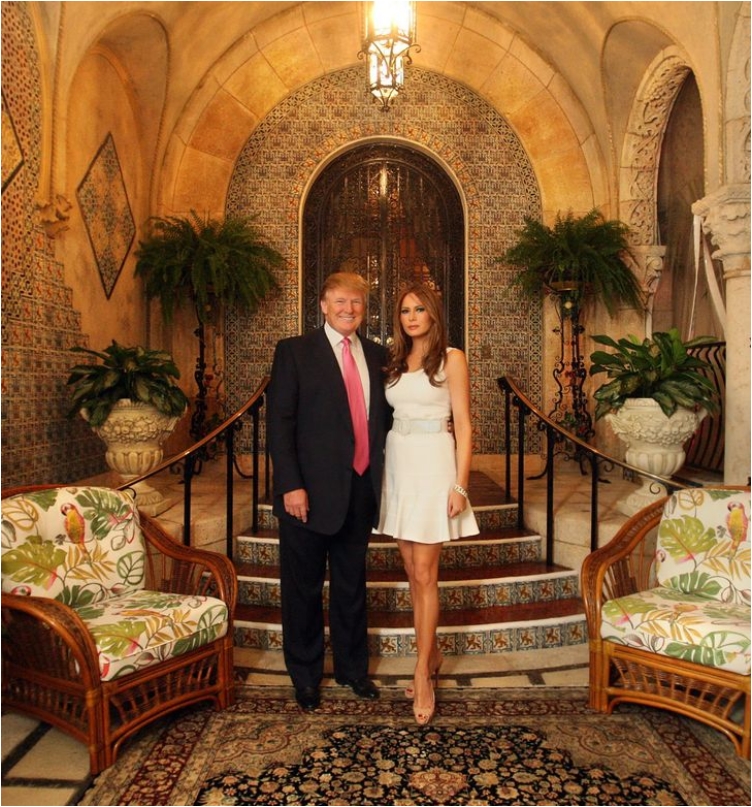 Donald's first wife was Ivana Trump, whom he married in 1977. He divorced her in 1992, and then married Marla Maples in 1993. He officially divorced Marla in 1999 (they were separated for a while before divorcing). Melania and Donald started their relationship in 1998, but they officially got married in 2005. Fun fact: Donald dated his second wife before divorcing his first, and then dated Melania before divorcing from his second wife.
9. Spares No Expense on the Things She Wants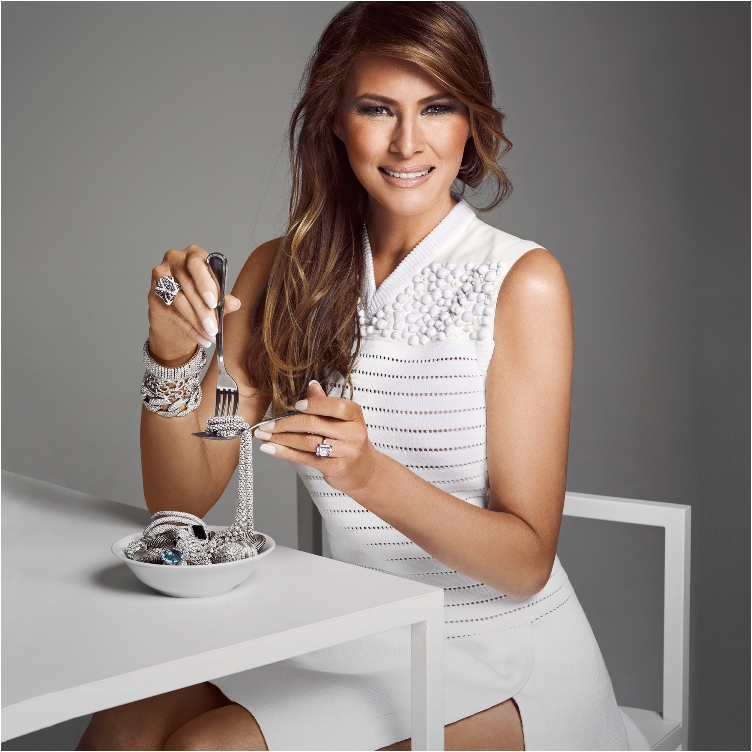 Melania has said that she will be a modest First Lady. However, her current lifestyle doesn't suggest anything like that. In fact, the opposite is true, as she is constantly spending millions and millions of dollars on designer clothes and accessories.
10. Mother of One, Stepmother of Four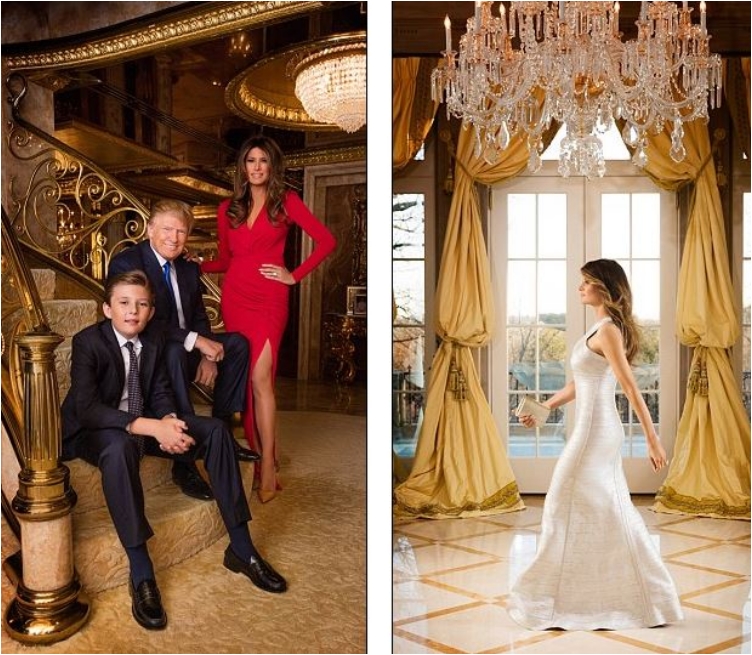 Before marrying Melania, Donald had four children from his previous marriages. From his first marriage with Ivana Trump, he has Ivanka, Donald Trump Jr., and Eric Trump. From his second marriage, he has Tiffany Trump, his youngest daughter at 22. And with Melania, he has another son, Barron Trump.
11. No Nannies for Her Baby Boy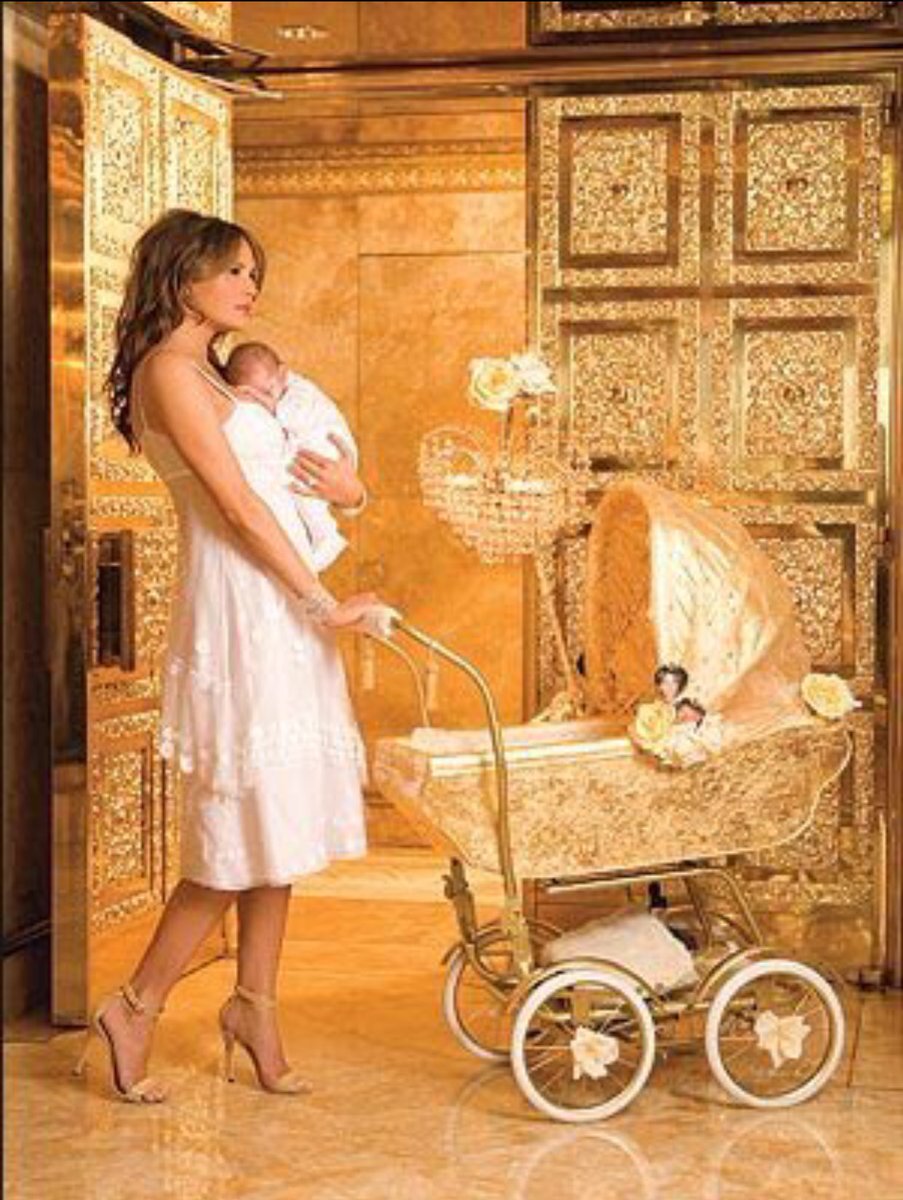 One thing Donald has on his side is that Melania is a great mother. Since he is traveling all the time, she takes care of their children, mainly her boy Barron. Melania is hands-on business with Barron, and she says the family never used nannies. They had staff to help with cooking and housework, but no nanny in the traditional way. According to Trump, too much help keeps you away from getting to know your children.
12. Huge Age Gap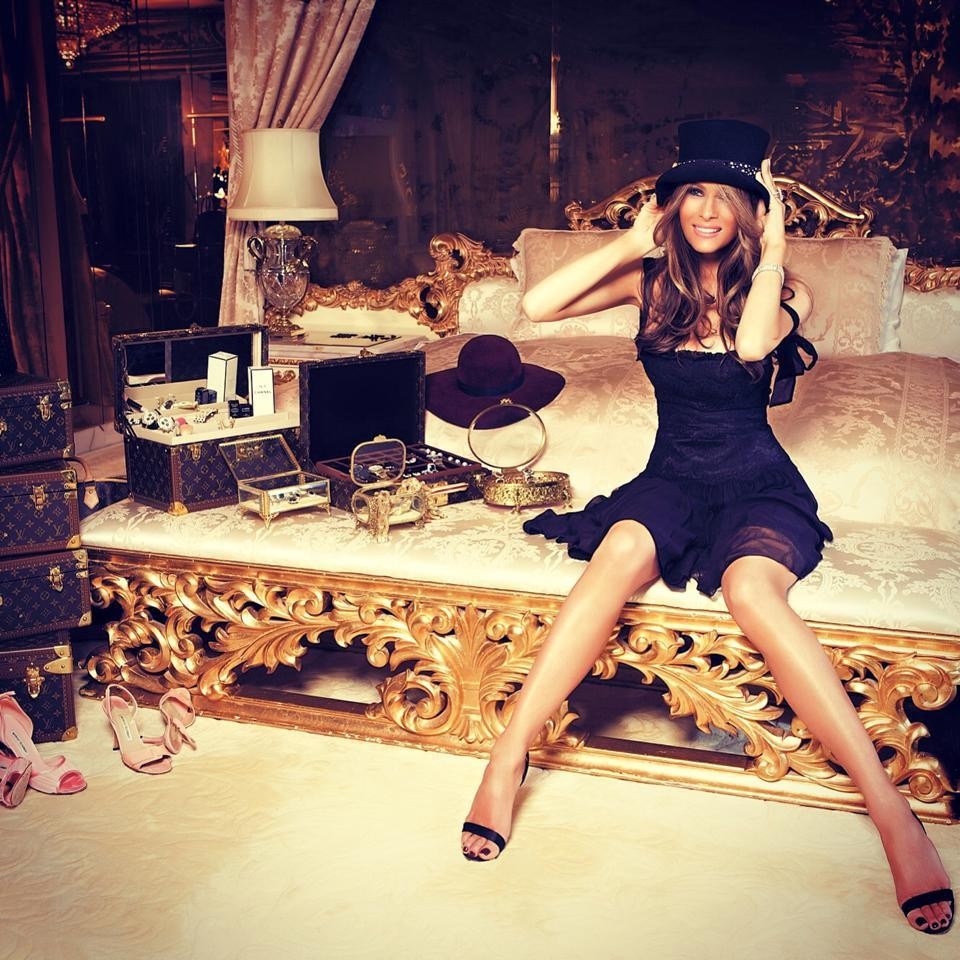 Donald had a habit of marrying younger women. He is 70 years old, while Melania is just 46 years old. Hopefully, he won't replace her for a younger model, something he did to his first two wives.
13. Successful Businesswoman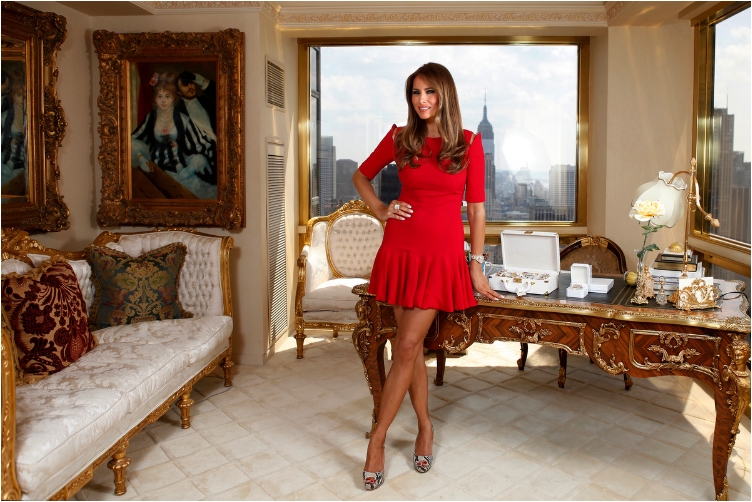 Melania might be married to Donald Trump, but she makes her money elsewhere. As a businesswoman, she has several successful lines. She has her very own jewelry and watch line (Melania Timepieces & Jewelry), and a successful skin care line (Melania Caviar Complexe C6).
14. Speaks Five Languages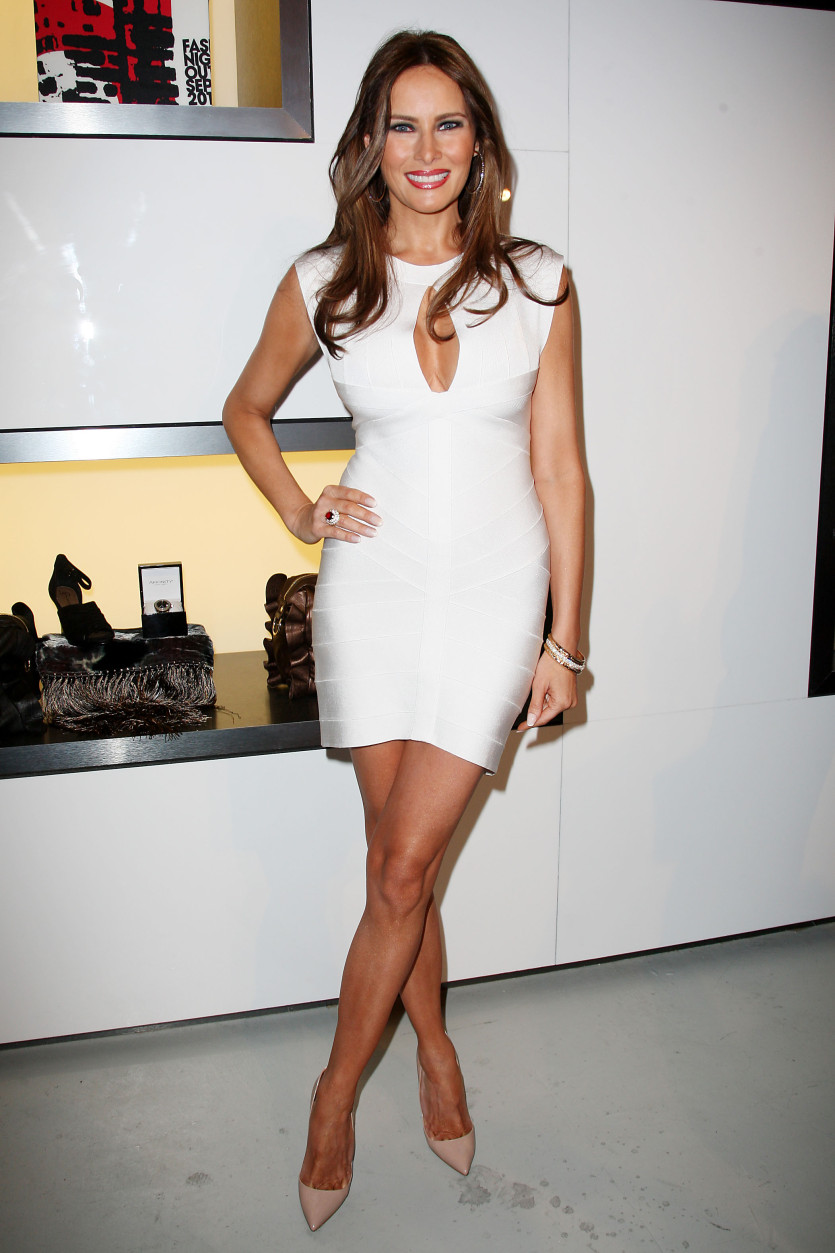 As a result of her globetrotter lifestyle, Melania is a multi-linguist.  She speaks her native Slovenian, but also Serbian, which is very close to Slovenian. She's also fluent in English, French, and German.
15. Eye for Fashion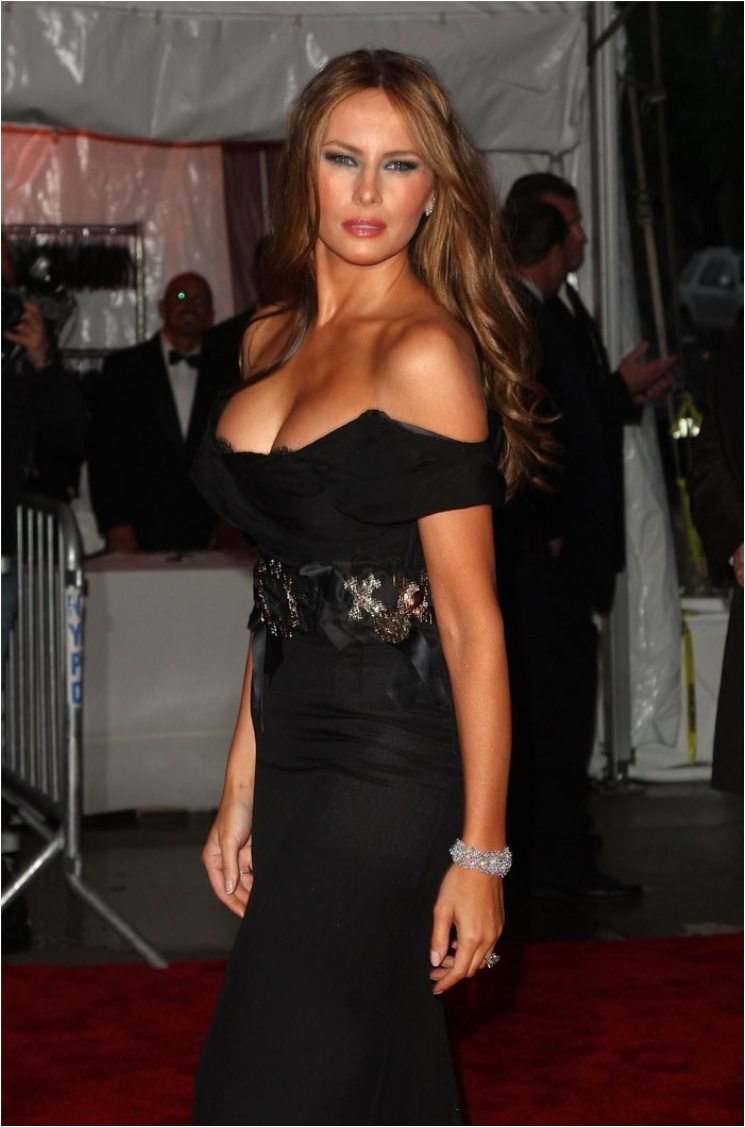 Melania is rightfully considered a fashion icon nowadays. After all, she started as a model, and she is genuinely starting and setting fashion trends. For example, in the last few years, she wears mostly white, courtesy of her spouse trying to get into the White House. No matter where she is appearing, Melania will surely be one of the best dressed guests.
16. Great Taste in Decorating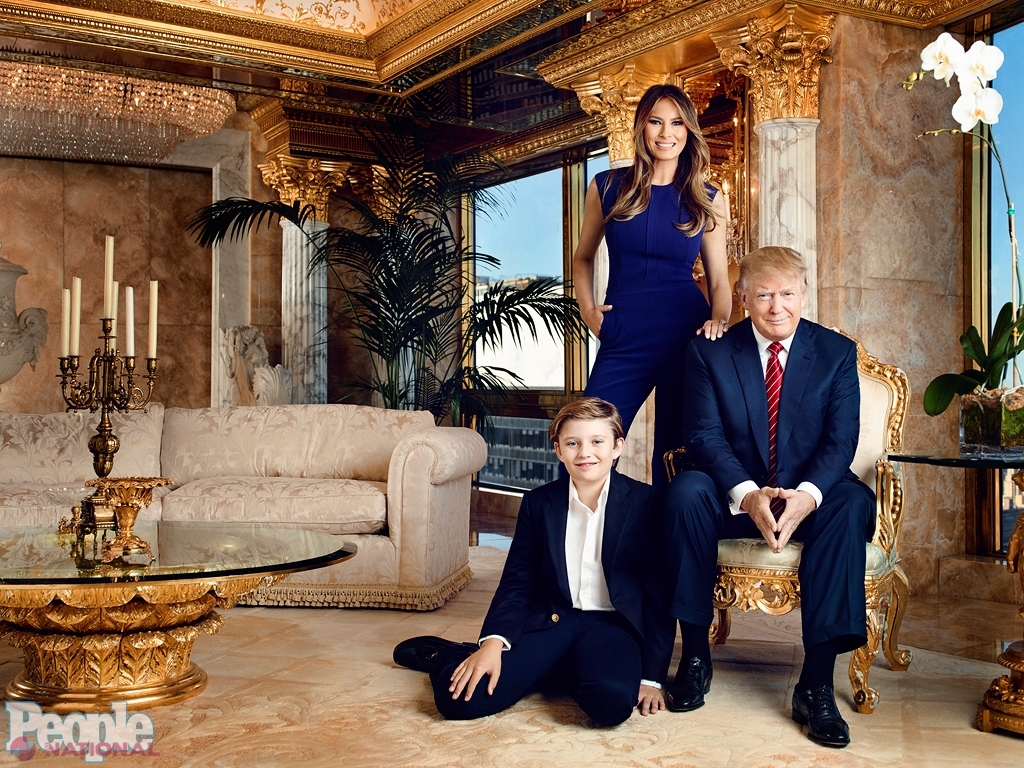 Several interior design magazines have photographed Melania and Donald's Manhattan penthouse. The penthouse is located in the Trump Tower, and the couple owns the top three floors. The apartment was designed by Angelo Donghia, but it was Melania who helped with the decoration. The apartment is decorated in 24k gold and marble, echoing the Louis XIV style. Simply put, the apartment of Melania and Donald is the epitome of perfection and elegance.
17. Supporter of Charity Organizations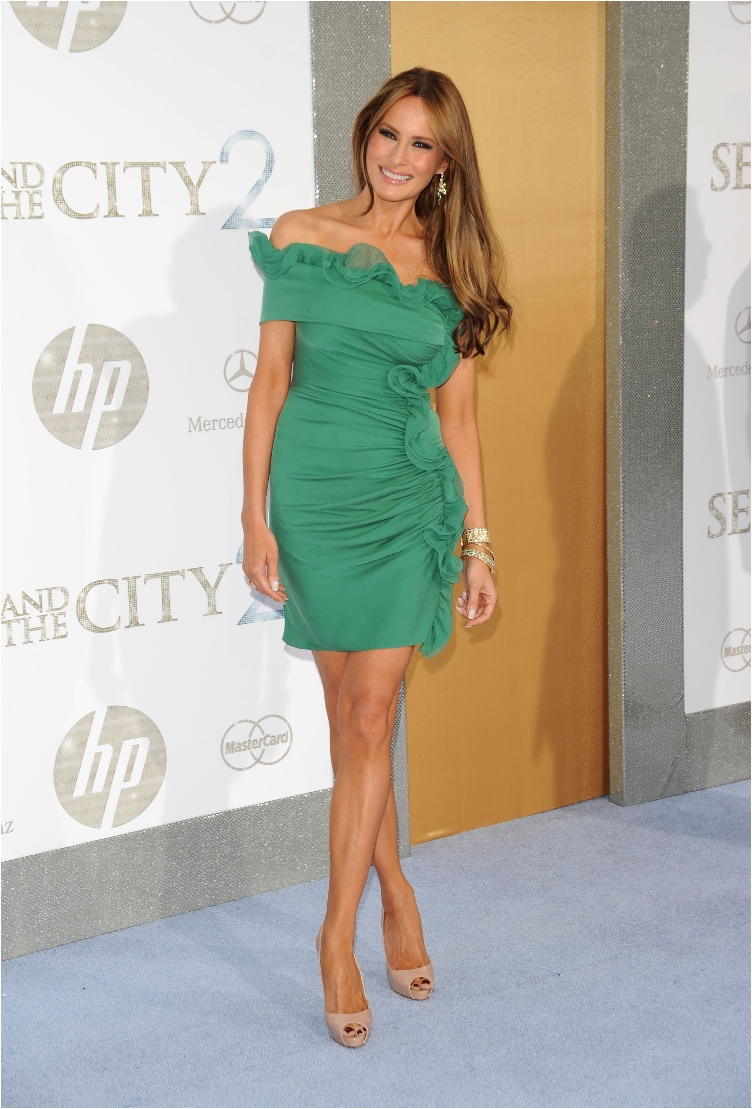 Melania married Donald in 2005, and since then, she has been one of the most active philanthropists out there. She has taken on causes in New York and beyond, including the Police Athletic League, The American Red Cross, Love Our Children USA, Martha Graham Dance Company, the Boys Club of New York, and many more.
18. Smiling and Supportive Wife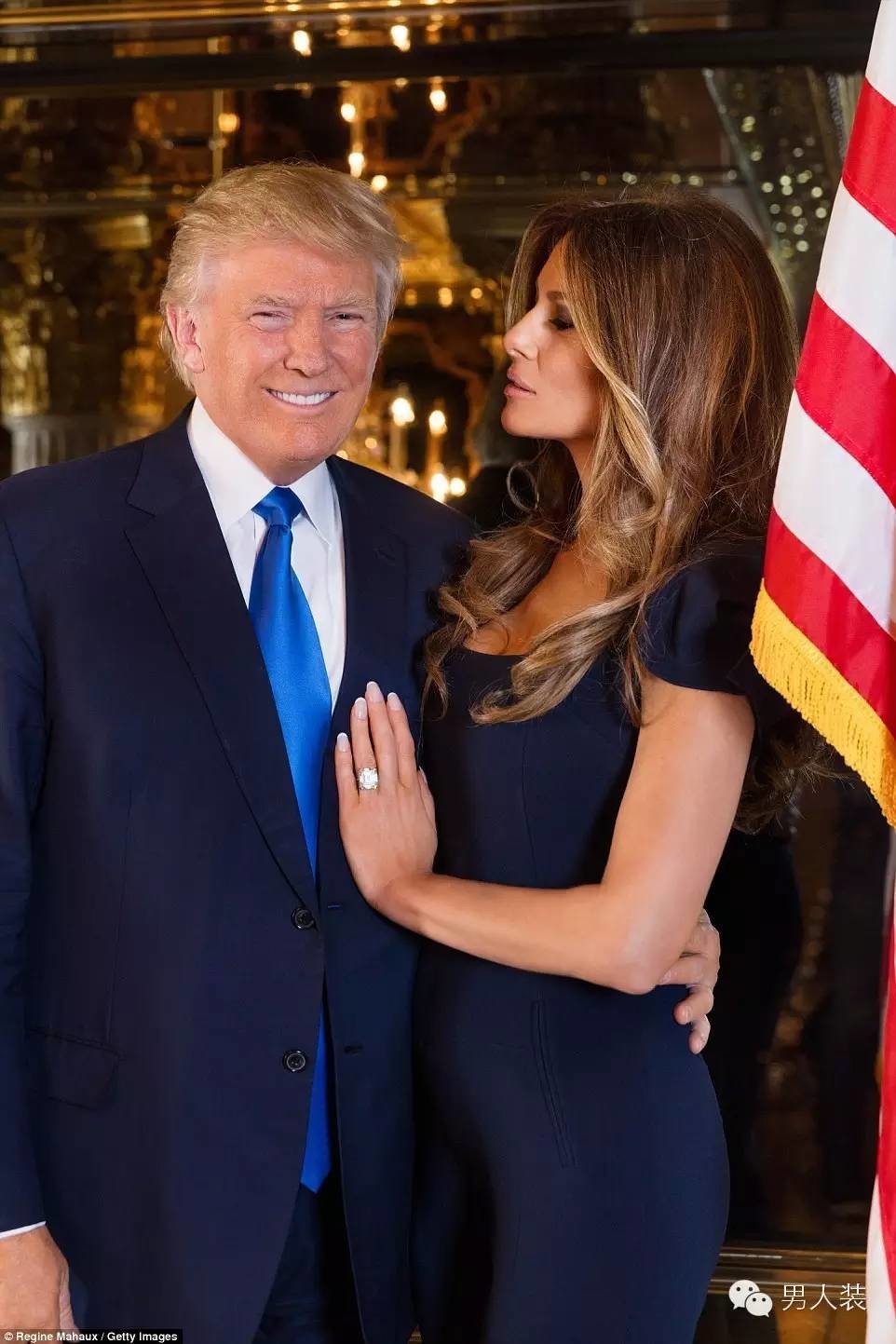 We mentioned that Melania supports her husband no matter what. As you will see below, she can disagree with him from time to time, but in general, Melania supports Donald. Her support was mostly visible in the past few days, when she refused to bash him for his "locker room talk." Her support made several women angry, but she stood by his side.
19. Known to Disagree with Her Husband's Views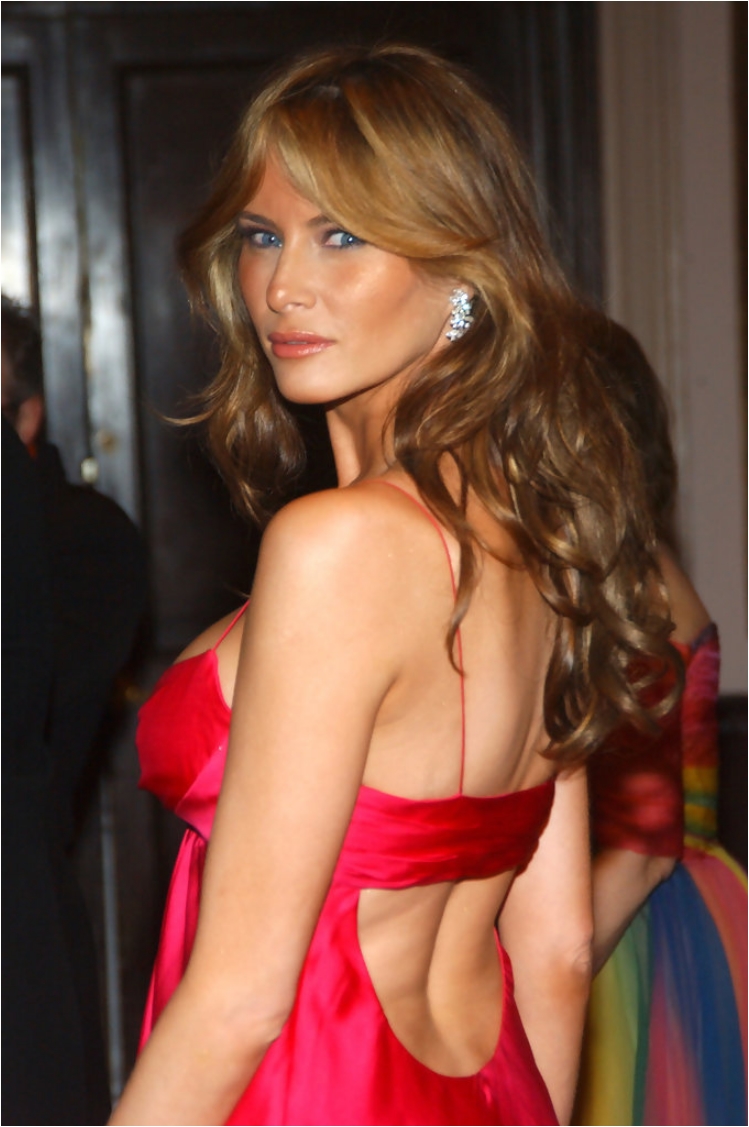 In one interview for CNN, Melania said that she and Donald do not agree on everything, and that is OK. She also blasted him for his offensive approach, but accepted his apology.
20. Isn't Afraid to Scold Her Husband's Inappropriate Behavior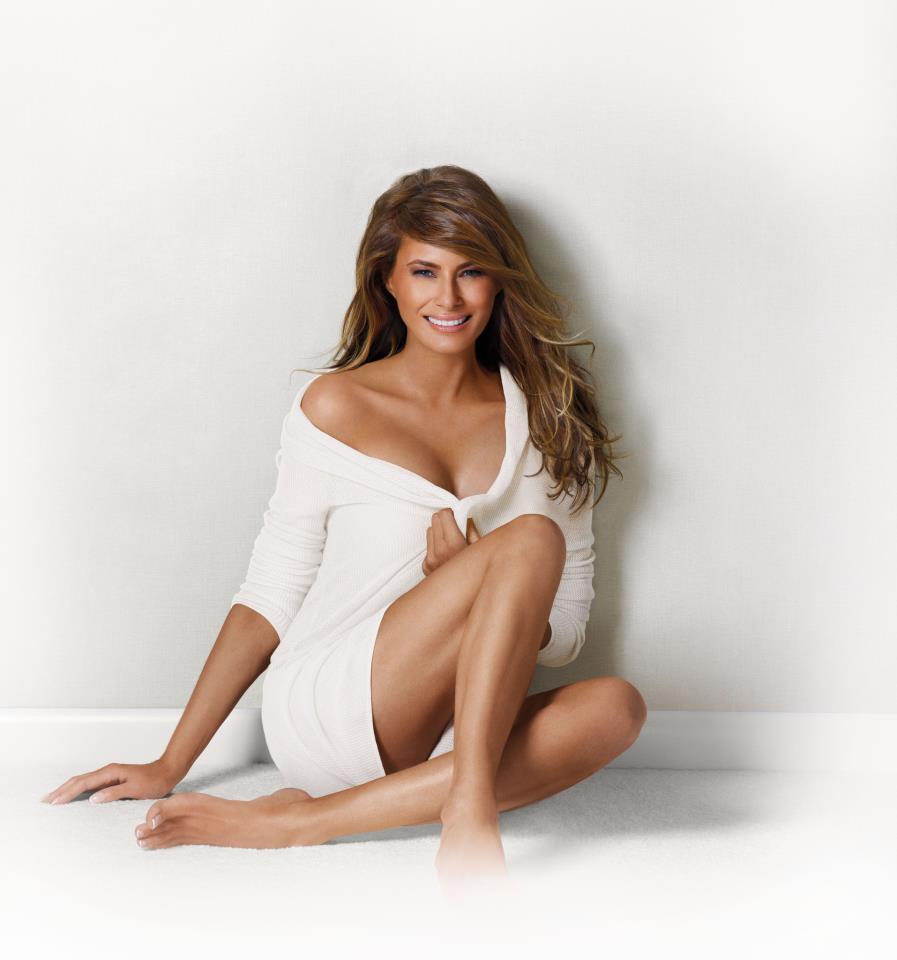 At a rally in Arizona, Donald Trump addressed the crowd and said that his wife doesn't entirely approve of his behavior. She told him to "act presidential." His daughter, Ivanka, also supported the claim that Donald needs to act more presidential. In an interview for CNN, Melania said that she isn't shy when she has to give Donald an opinion that is different than his. According to Melania, it's normal that they don't agree on everything.
21. Very Outspoken and Her Own Person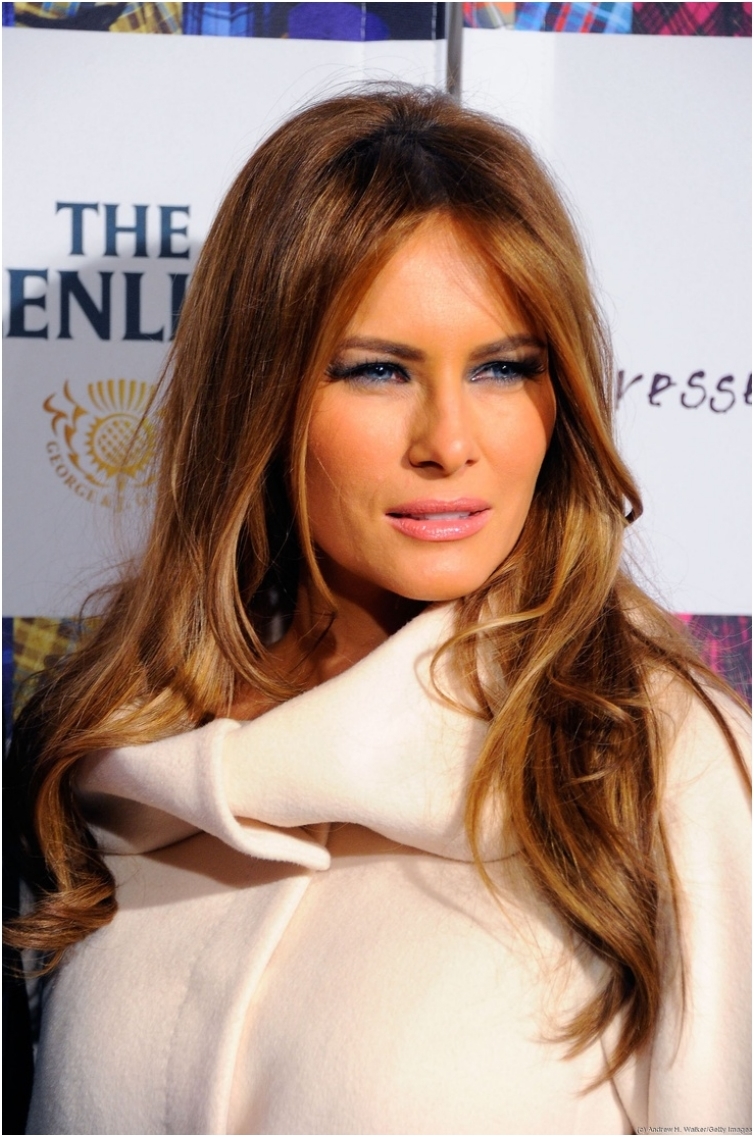 We said that Melania is a successful businesswoman, a philanthropist, and everything in between. As a successful person, she is not afraid to voice her opinion on important matters. And we saw that she is her own person when she spoke on the Republican presidential campaign, although many said she stole Michelle Obama's speech (Melania initially insisted that wasn't true).
22. Does Not Get Too Involved with the Campaigning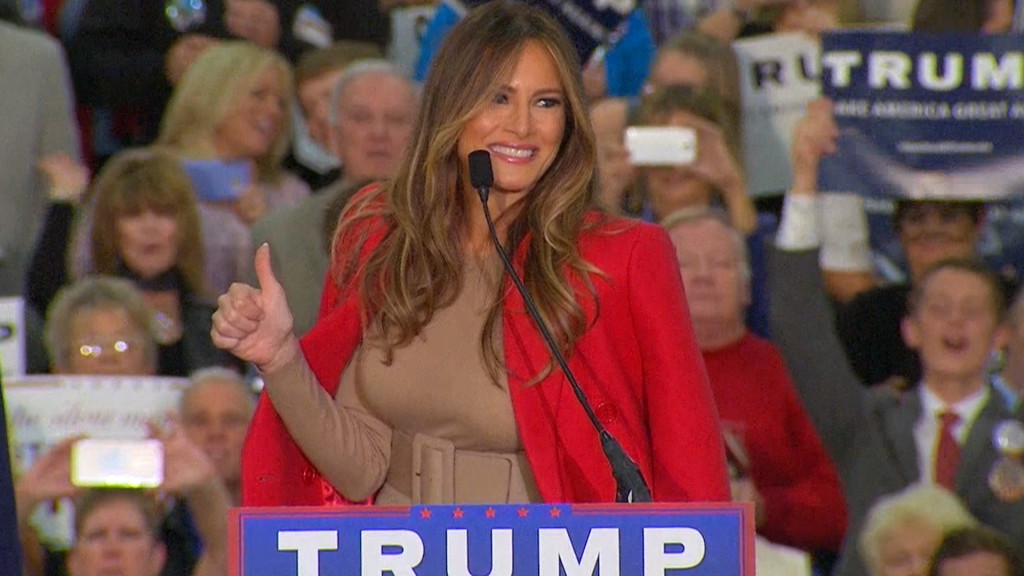 Aside from taking the stage during the Republican National Convention, Melania has been mostly in the shadows during the presidential campaign. The reason is because she left Donald's daughter, Ivanka, to represent the female side of the Trump family. She does appear with Donald on occasion, but it is mostly Ivanka doing the talking. And that is to be expected, seeing as Ivanka is the head of the campaign.
23. Appeared on Celebrity Apprentice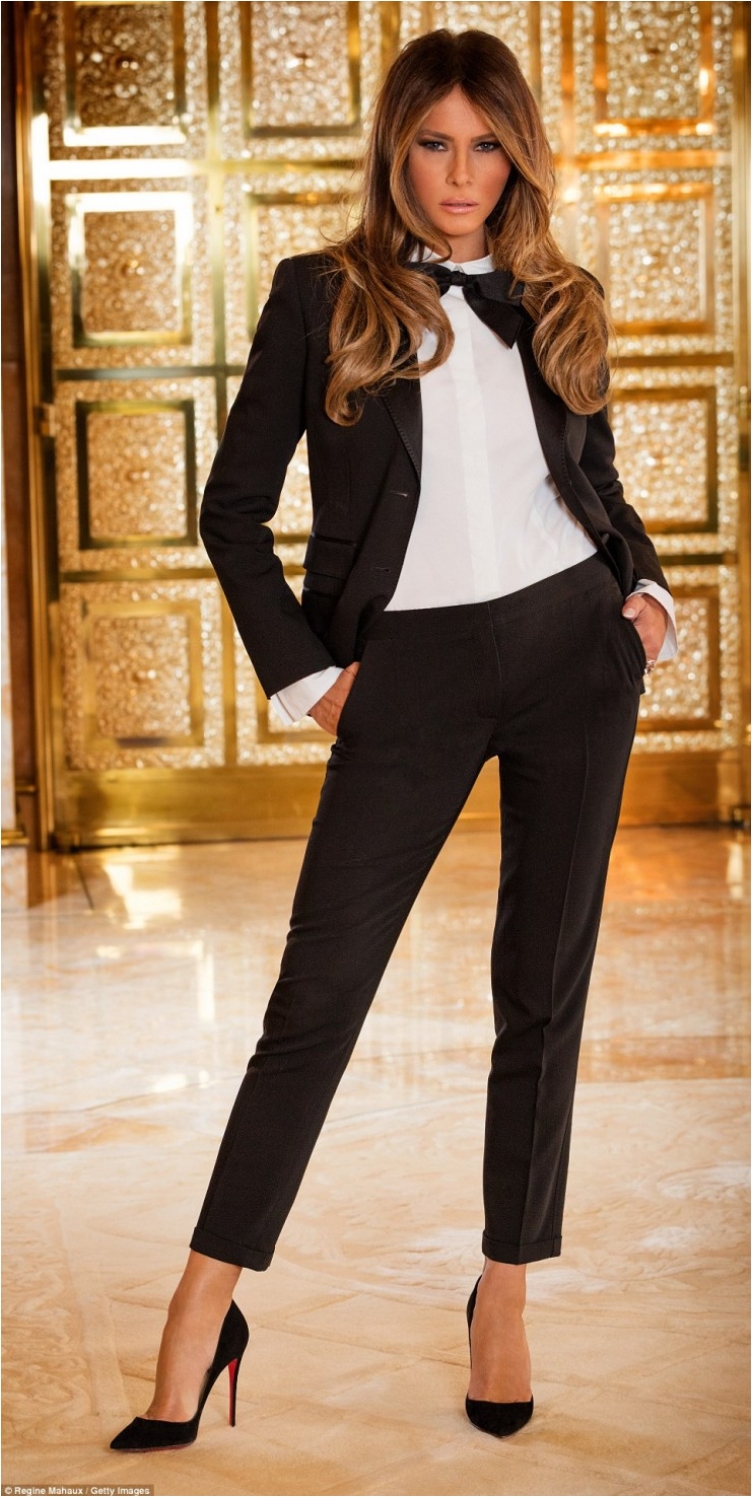 Melania appeared in Season 13 of Celebrity Apprentice. She was famous for the incident with Dennis Rodman, although it was not much of an incident to be honest. He failed to pronounce her name properly, and she kicked him out of the show.
24. Wants to Be a Traditional First Lady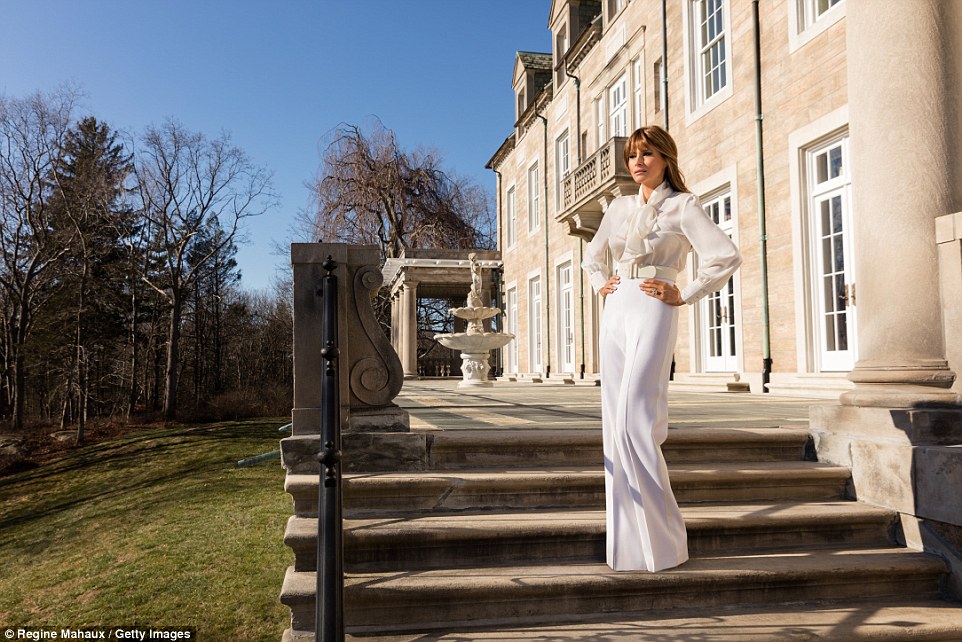 We mentioned a few times that Melania would love to be a modest and traditional first lady; her idols are Betty Ford and Jackie Kennedy. We will have to wait and see if she lets her luxurious and lavish lifestyle take over, or if she will be more modest when she enters the White House.
25. The Second Foreign First Lady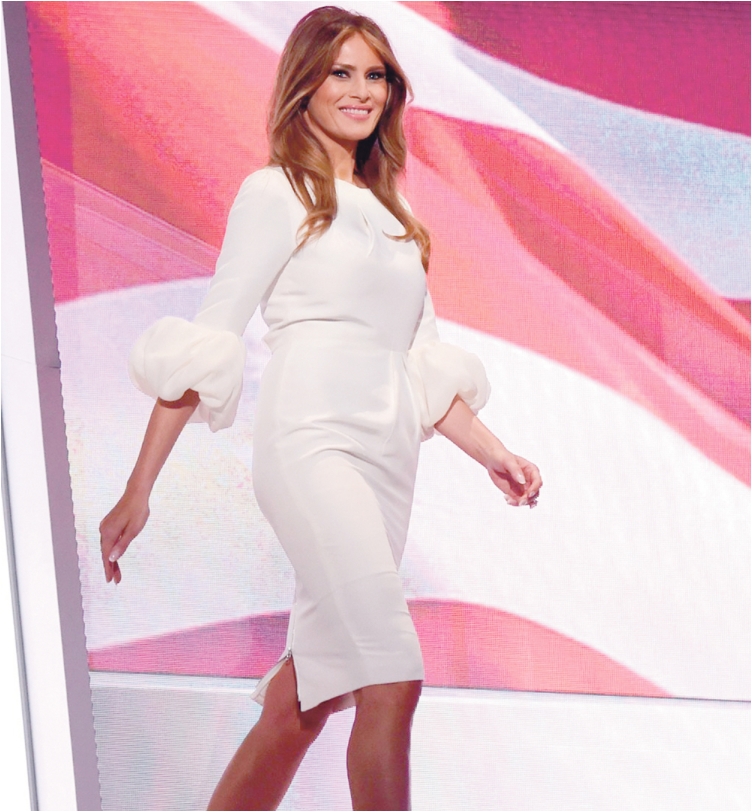 Louisa Catherine Johnson Adams was the first, and so far the only, foreign First Lady. She was married to John Quincy Adams and served as First Lady from 1825 to 1829. She was the daughter of an American Consul in London. She will be remembered for her depression, as she preferred to read books and play on her harp, and not get involved in politics. Melania has the chance to become the second First Lady born outside of the United States.
26. Became an American Citizen in 2006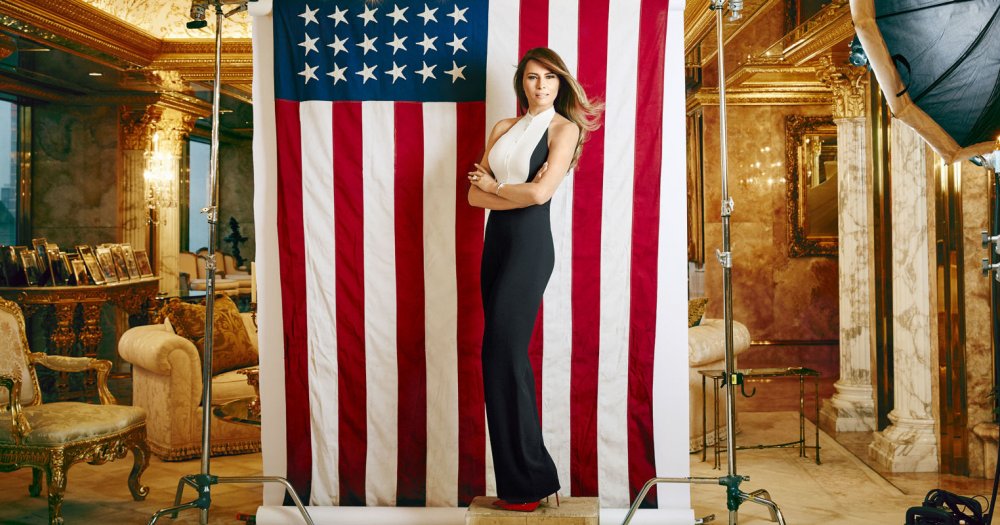 Melania Trump became a U.S. citizen in 2006, shortly after marrying Donald. But there are questions and controversies regarding her immigration status. She has published a note through her lawyer claiming that the controversies linked with her immigration status are faux.