In the past several years, cats have taken the No.1 spot as most beautiful pets in the world. Dogs are no longer on top of that list. We've seen a number of pretty cats on the Internet and social media in the past few years, but the following 10 are truly the most beautiful cats in the world.
And they've managed to use their beauty to boost their popularity. Some of the cats on this list are more famous than Hollywood celebrities. There is no way even the world's most beautiful dog to rival their popularity.
1.Thor the Bengal Cat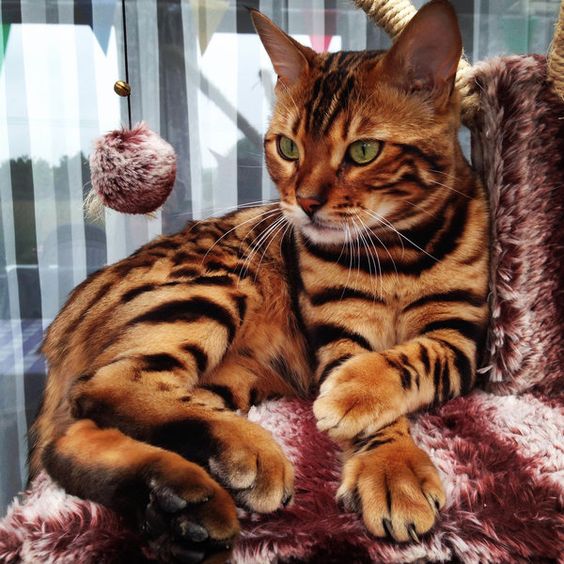 Thor is not your average kitten from the neighborhood. Thor has an amazing and unique fur, looking more like a tiger, than a cat. Thor also has his own Instagram account, and he has more followers than the average Joe. But that is understandable, given the fact how many beautiful cats images you can find on his Instagram feed.
2. Coby, the cat with the most beautiful eyes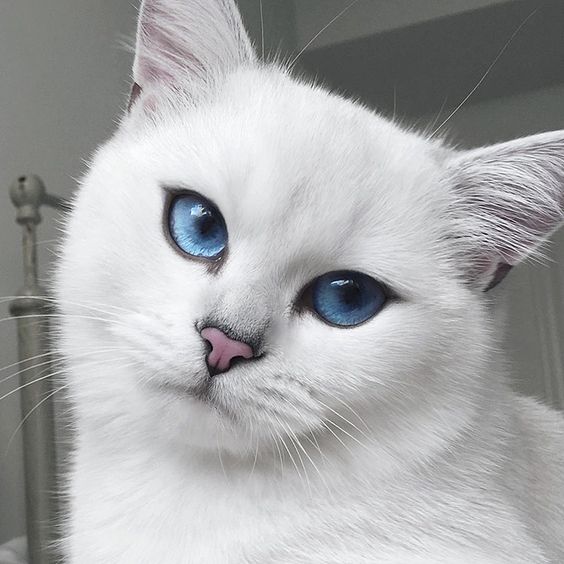 Coby takes the most beautiful selfies of all cats. Move over Frank Sinatra, there is a new set of baby blues in town. Thanks to his beautiful eyes, and natural winged eyeliner that is better than Adele's, Coby has more than 1 million followers on Instagram, and some 300,000 on Facebook. But who can resist his very cute cat images? Just scroll through his Instagram account, and you'll be mesmerized.
3. Twin cats with unique eyes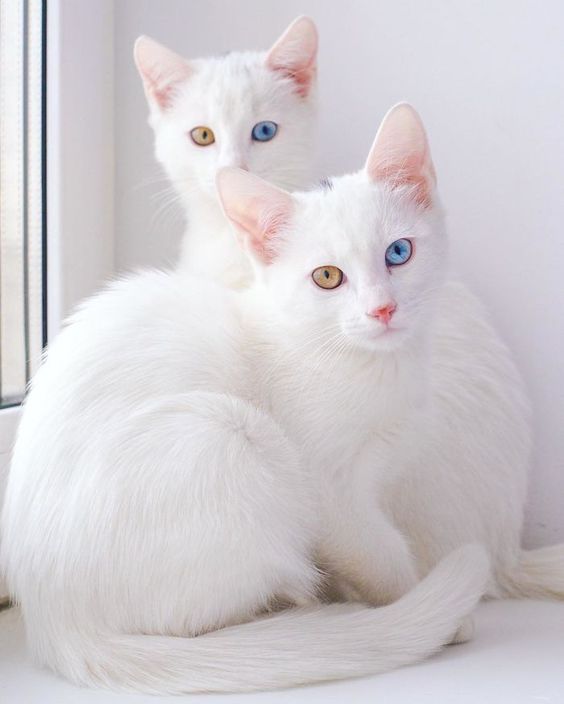 Iriss and Abyss are twin cats. They have taken the Internet by storm thanks to their pristine white coats, and spectacularly gem-like eye colors. Just look at their eyes, and tell us you are not amazed. They have a condition called heterochromia iridum, which means that each eye has a different color. This can happen in humans as well. In the case of Iriss and Abyss, one of their eyes is blue, while the other is somewhere between brown and gold.
4. Smoothie, a cat more photogenic than you are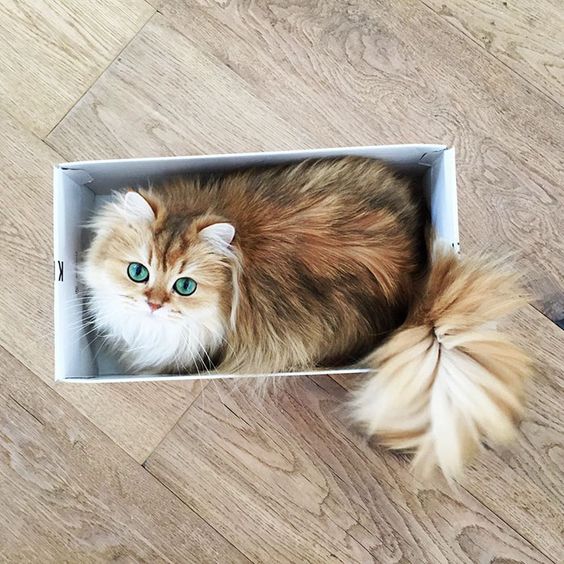 The words Smoothie and cat do not mix well. But Smoothie is a beautiful British Longhair cat that is just the most photogenic cat in the world. He is also in competition for the title of most beautiful cat in the world. He loves to pose, and rightfully so. Who can resist his charm and beauty?
5. Venus, the Chimera Cat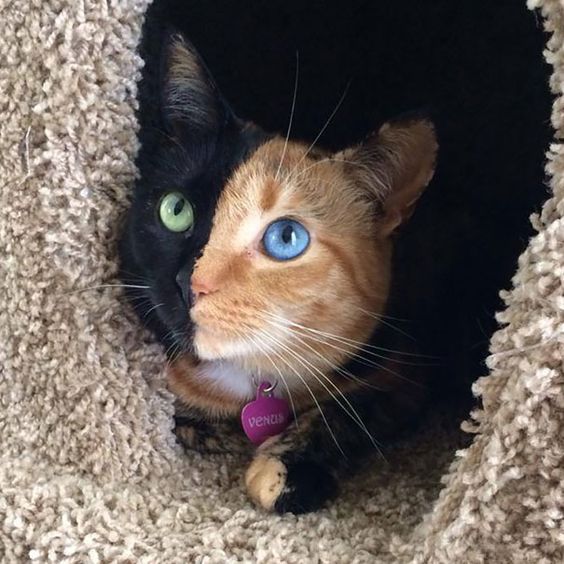 Venus has established popularity and image as an Internet cat celebrity. Being black and brown, she has two of the most beautiful cat colors. And no, she is not evil like the Two-Face character in Batman comics. She stands above all other cats due to her mystifying two-faced features. Venus is a great example of how you can turn a rare genetic condition into your own benefit. Her discoloration is due to rare genetic trait.
6. Princess Aurora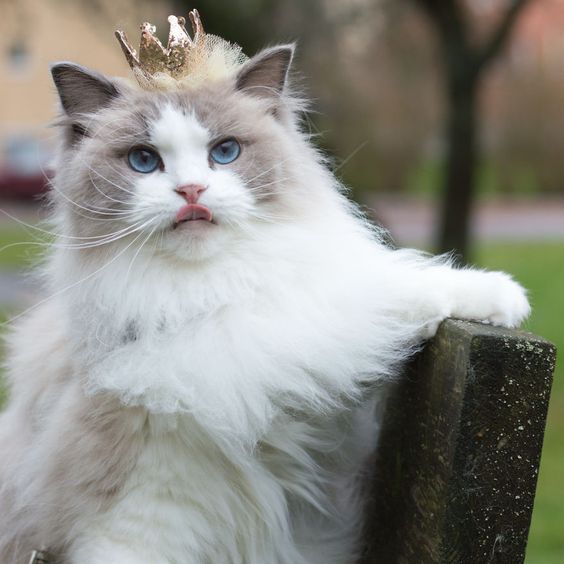 We have adored cats as natural royalties for centuries. But Princess Aurora takes it to the next level. Her owners love to dress her up in crowns and tiaras, and we can safely say she is deserving of both. She definitely belongs on the list of top 10 most beautiful cats in the world. Even the Disney Princess Aurora can envy at her beauty.
7. Kitty with antelope horns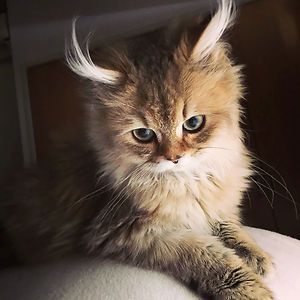 You can say some beautiful kittens are unique due to their exotic nature. This kitty with antelope horns definitely fits that bill. His beauty is not as much emphasized as his uniqueness.
8. Cat with the universe in her eyes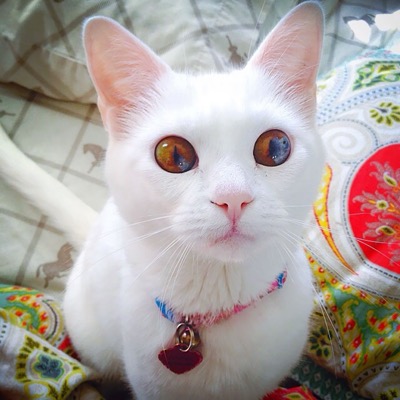 When this cat looks at you, you can say that you "See the world in her eyes". Cats are known for having unique eyes, but having the universe in their eyes? Now that is something special and unique. But we know that eyes are one of the main characteristics of the most beautiful cats in the world.
9. Her Majesty, the Maine Moon Cat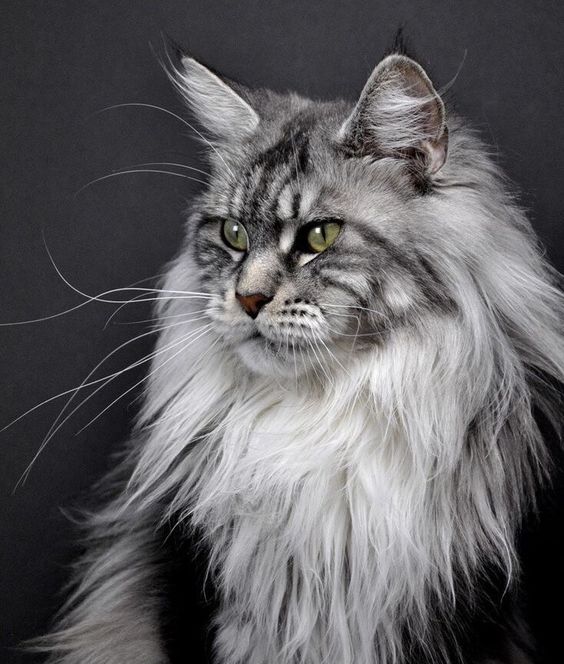 Maine moon cats are known as the biggest domestic cats in the world. But they are also beautiful. Their grace is just out of this world. And they come in all of the 75 different cat colors.
10. Stunning ragdoll cat Mimi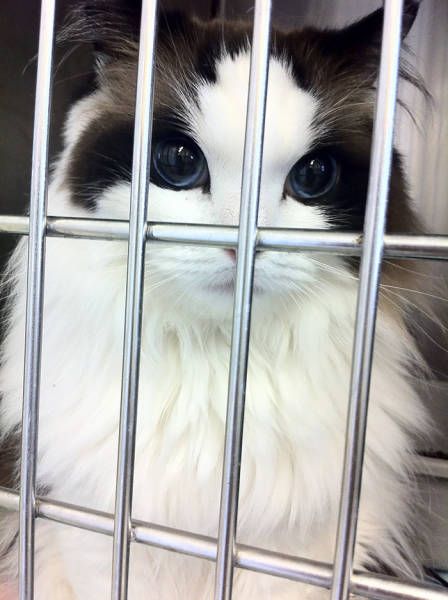 Ragdoll cats have blue eyes and a distinct color point coat. They are large and muscular with semi-long hair and a soft and silky coat. Mimi is one of the best example of the breed.