We live in a dynamic world—an era in which we have little to no time to prepare healthy food. As a result, we reach for fast food solutions more often than not. And in the end, we hurt our health.
An essential part of a healthy lifestyle is the salad. You just have to have at least one salad every day. You need to get your veggies, and there is no better way to consume fresh veggies than in a salad. Yes, you can prepare a smoothie, but it's not the same.
Two of the reasons people don't eat salad is because they have no time to prepare it and they have no way to carry their salad to work. Well, I have the solution, and it comes in the form of a mason jar. Just pour all the ingredients inside, shake it a bit, and you're good to go. Bring your mason jar salad with you on a picnic or to work. And the best part is that you can prepare it in the morning or the evening before. Let's take a look at some salad options.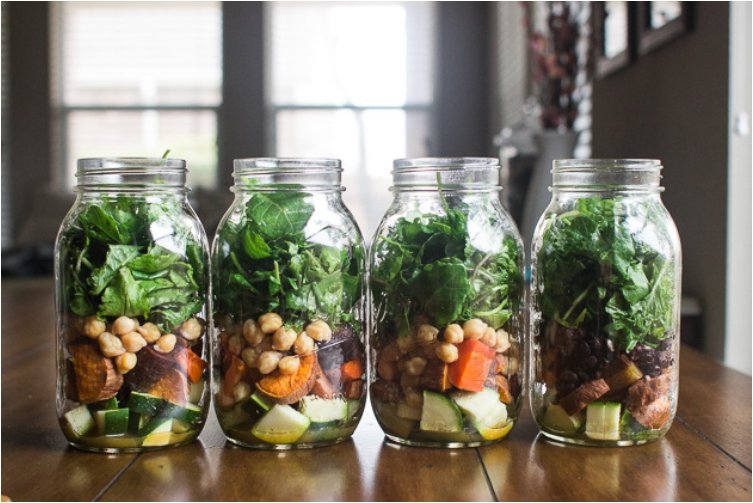 It's only logical that we start off with some greens. After all, greens are the synonym for salad. What I've found out is that greens go so well with orange juice, orange vinaigrette, and anything else orange-related. You just have to love the combination of the sour greens and the citrus flavor from the orange.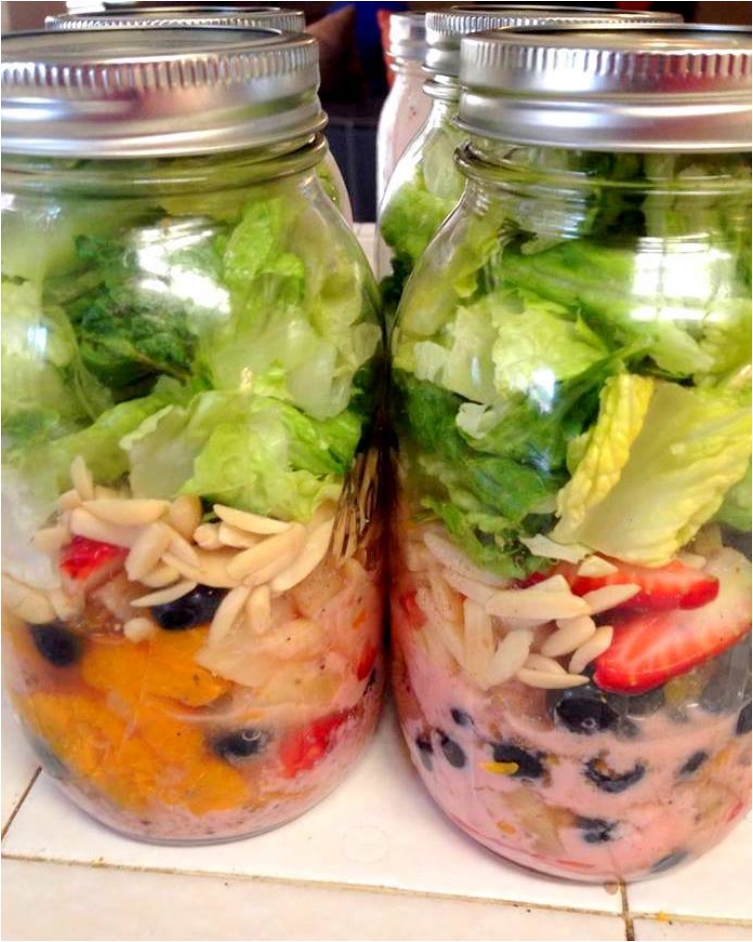 A great combination of sweet and sour, this salad is actually packed with some protein as well as vitamins. Poppy seeds are a great protein alternative. You're not getting tons of protein, but every little bit helps.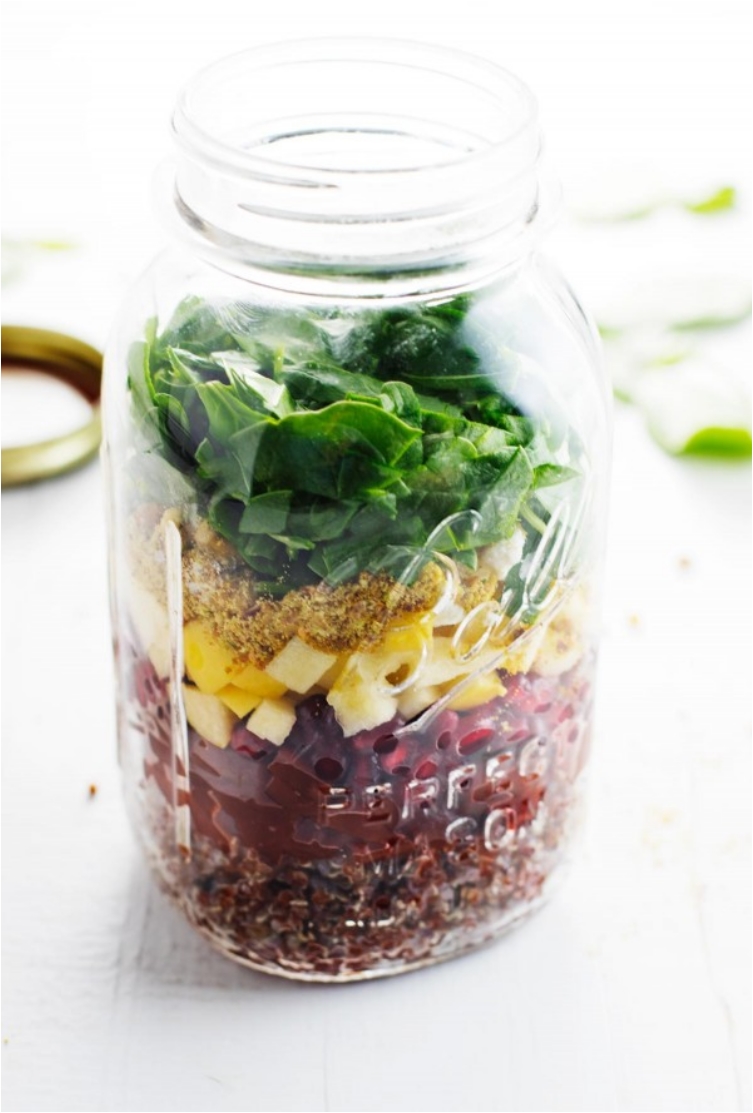 Speaking of protein, we can't ignore one of the best vegetarian alternatives to meat: quinoa. The best part about quinoa is that it's neutral in taste, so you can combine it with virtually anything.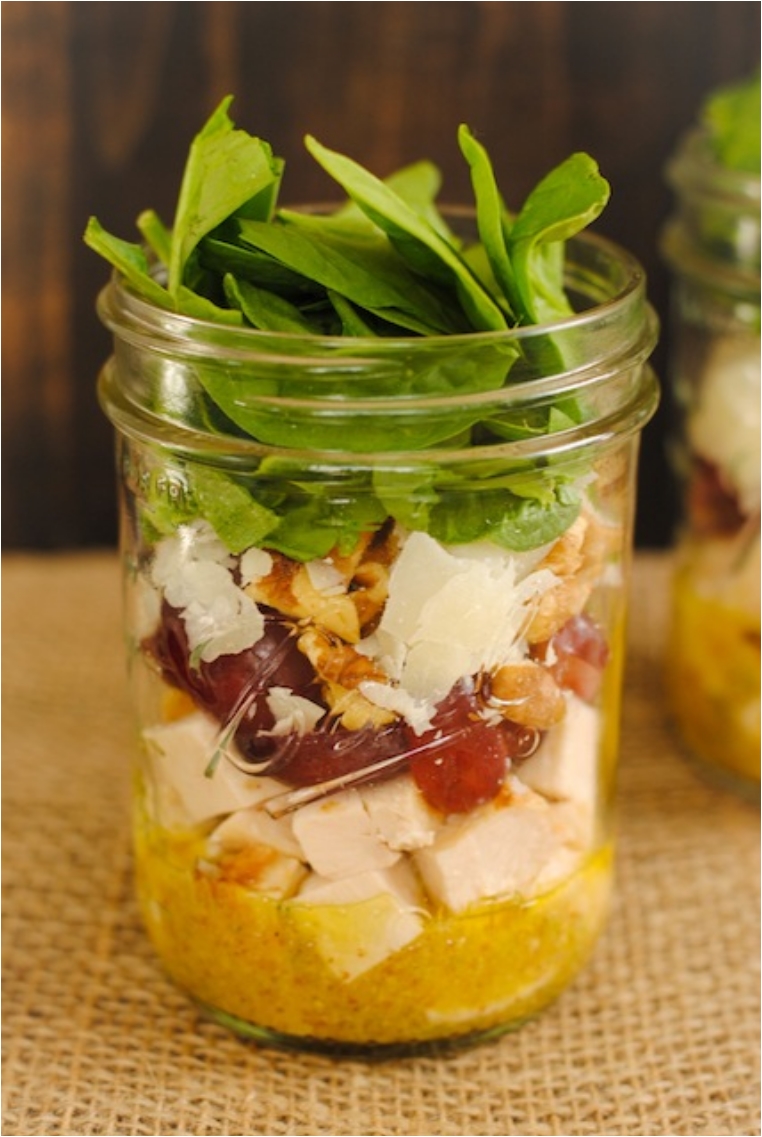 When you think of Caesar salad, you think of chicken and leafy greens. But you can take the salad to the next level by using spinach instead. This way, you get way more healthy nutrients. The only downside is the taste of spinach, which some people don't like. But you have more than enough flavor-enriching ingredients in this salad to compensate.
This is your classic Mediterranean salad recipe. We all know the Mediterranean diet is one of the healthiest diets around. I know you might not be enthused about mixing watermelon and feta cheese, but trust me: once you've tried it, you'll love it.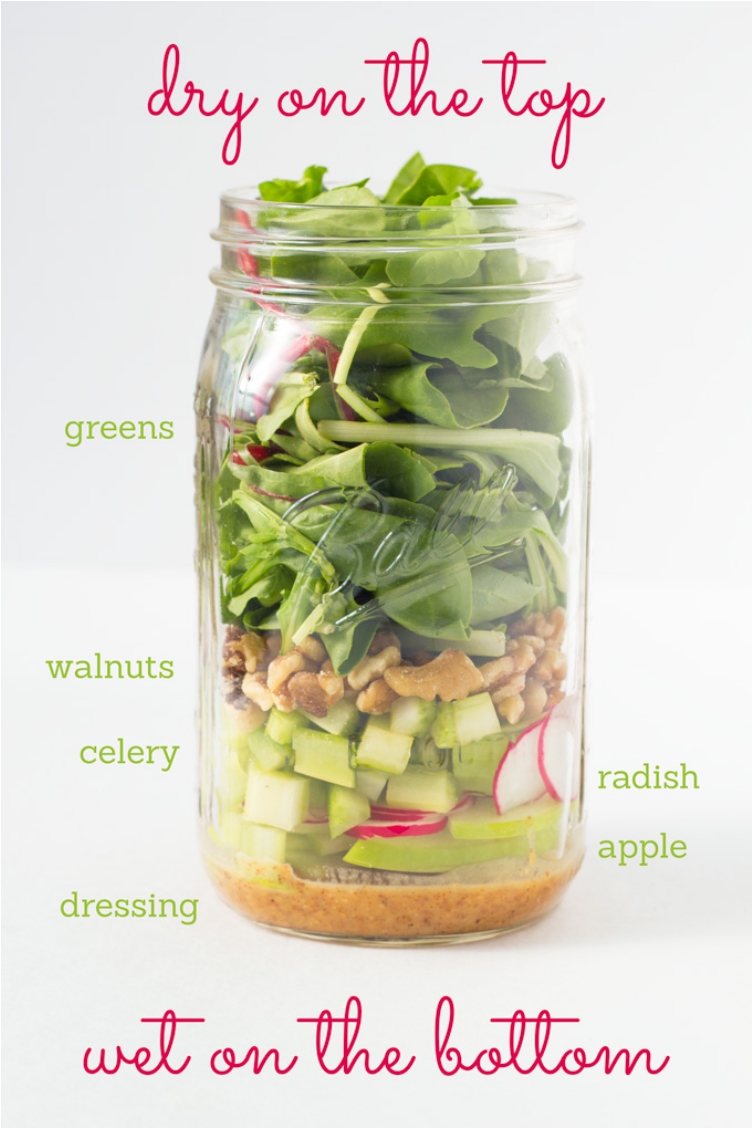 Whenever you think of a simple salad, you think of greens. And that is more than enough in most cases. But in this case, we enrich the salad with some apples, walnuts (for protein), and, of course, celery and radish for extra flavor. You can go with or without salad dressing.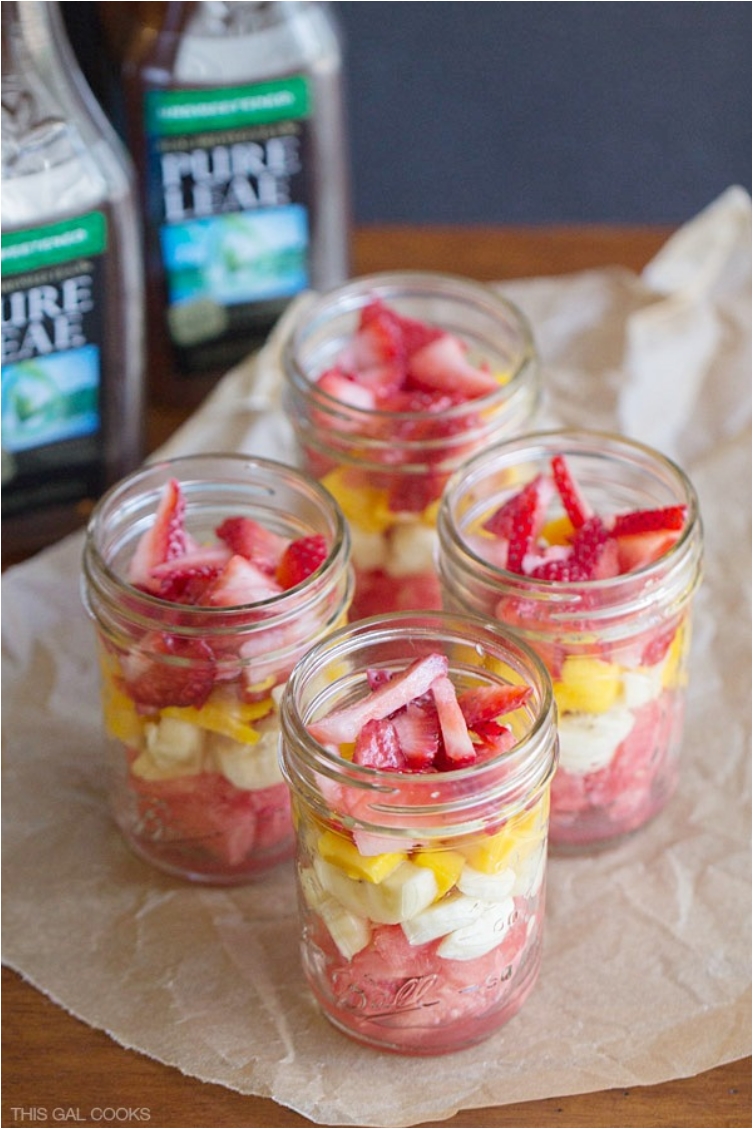 What? You thought salads could only be green salads? We have to have a fruit salad on the list. And this is definitely one of the best. You can never go wrong with berries, but it's the tea, in my opinion, that takes this salad to the top.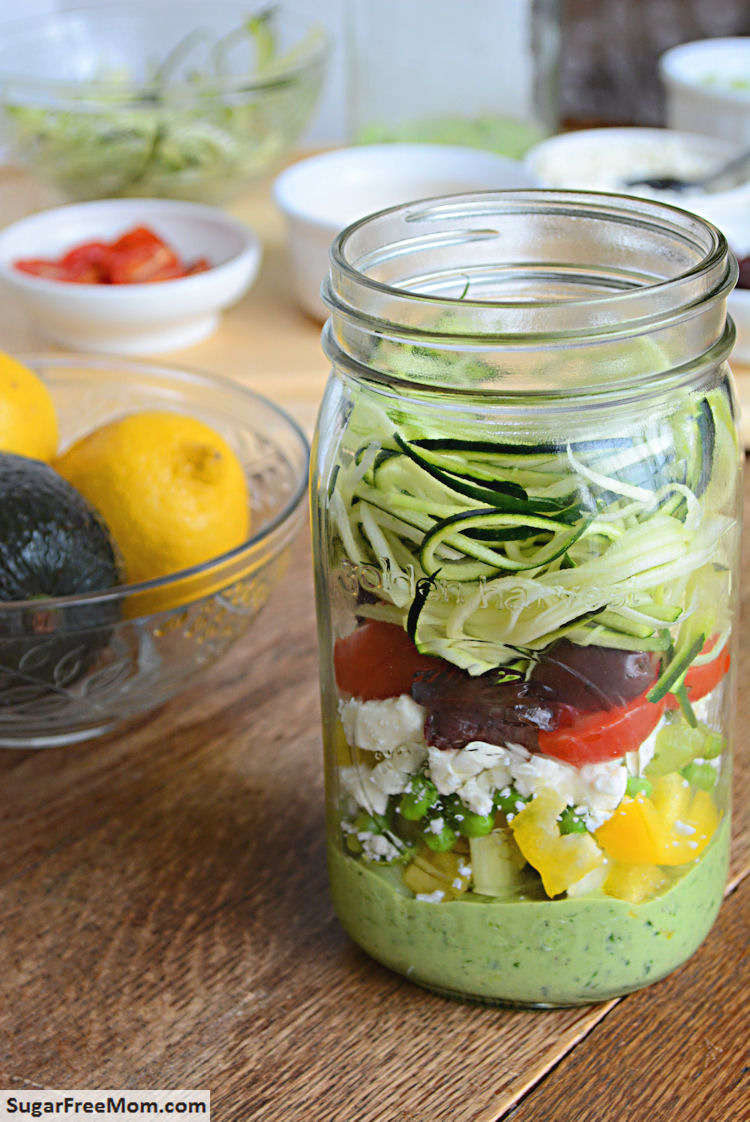 Yes, I know you expected some pasta. But hey, zucchini pasta is still pasta. You have some classic ingredients here, like tomatoes, cheese, and olives. The avocado spinach dressing will take some time to hit the sweet spot. But once you do, I am sure you'll use the dressing for everything.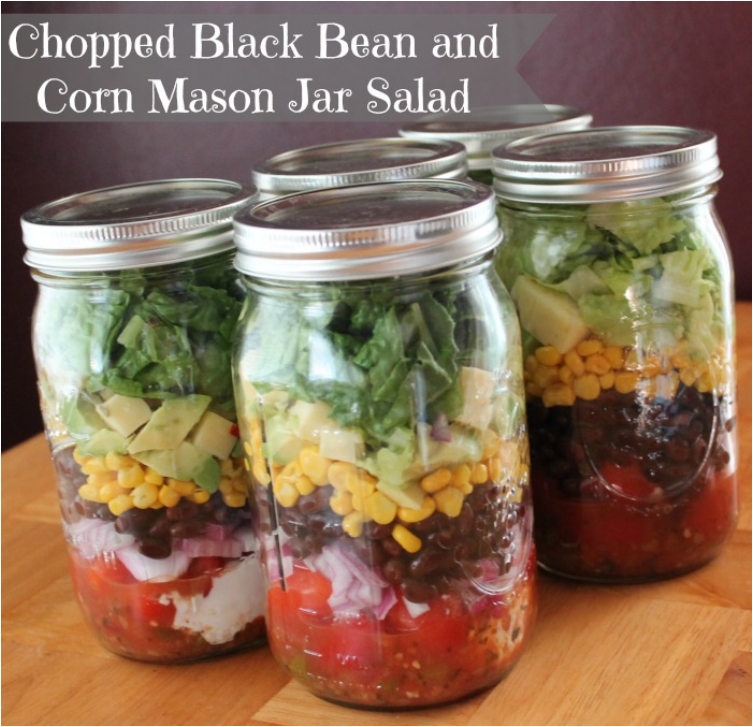 Salads are often a good way to include protein in your diet. And there is no better alternative to protein than black beans. But what you'll like the most about this salad is the tomato salsa on the bottom.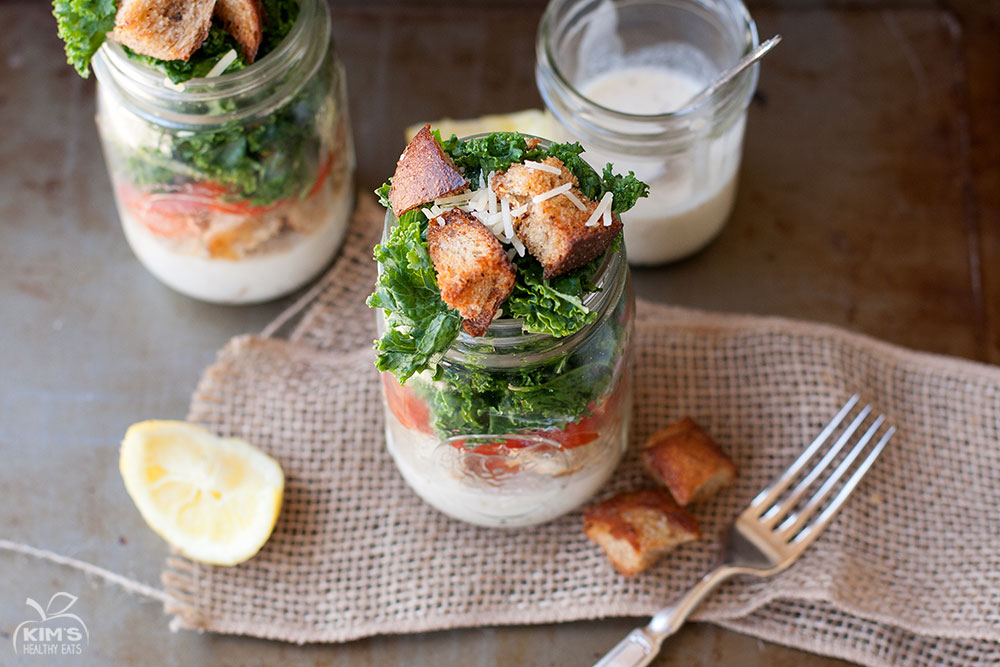 We had something similar previously, but with spinach. And truth be told, whether you go with kale or spinach, there is no wrong choice. Those two are the healthiest greens you can find in the market.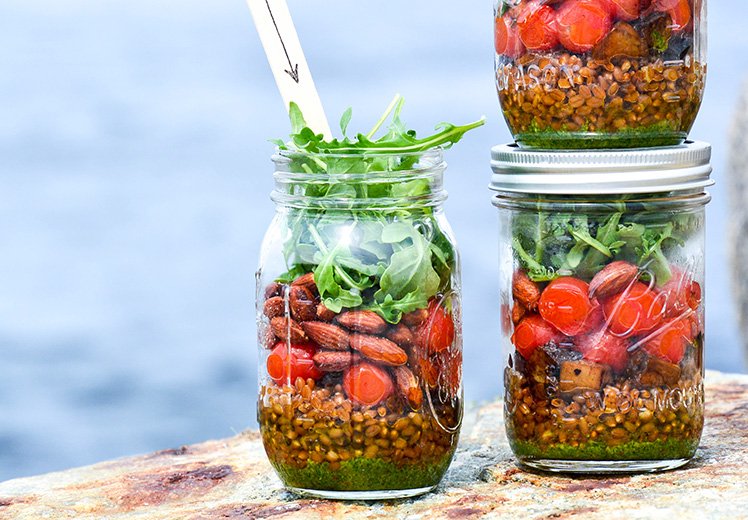 We are going to Italy again, and this time, we borrow that specific pesto taste. I like the colorfulness of this salad, and I'm sure you'll like it too. There are just so many flavors mixed here, but the pesto sauce brings it all together.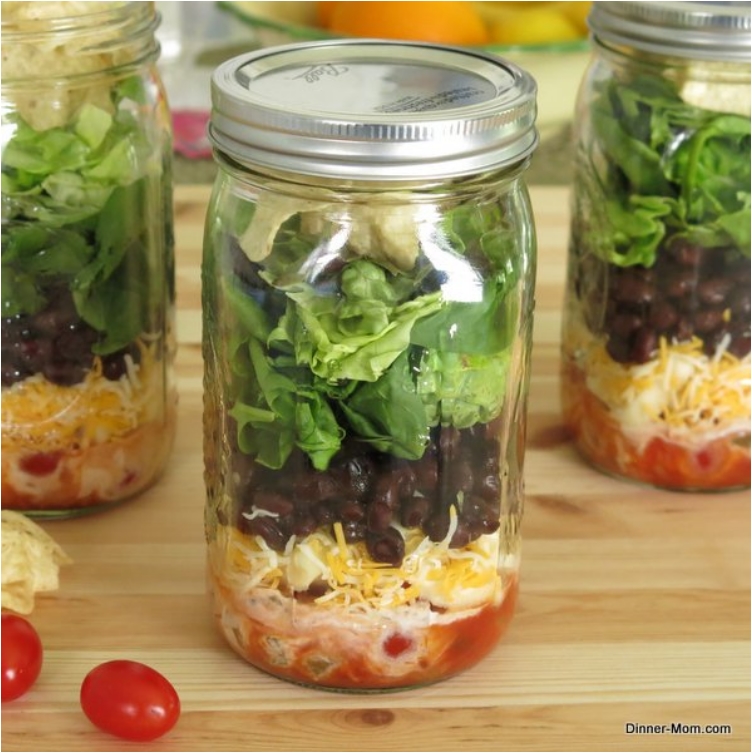 If you've been following me, you already know that taco is one of the most versatile dishes. We've seen taco pizza, taco pastries, and everything else taco-related. Well, taco can also be a salad. All you need is the ingredients for the taco minus the tortilla. Throw them in the mason jar, and you have taco salad. Simple, isn't it?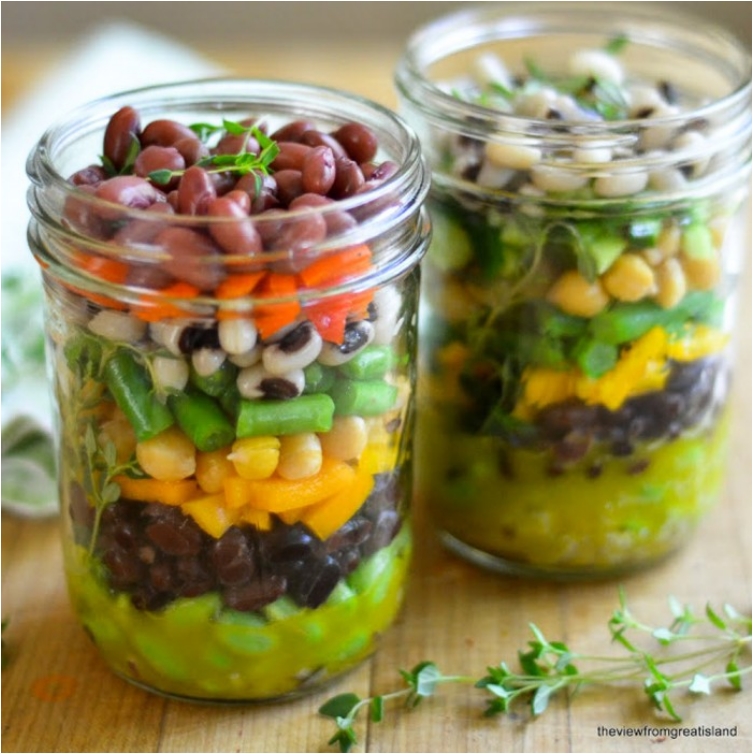 This is your ultimate vegetable protein source salad. You get not one, but seven different beans. I know that for some people this might be too much—but hey, there are those who need protein, and can't source it from meat. Bonus: you get tons of fiber as well.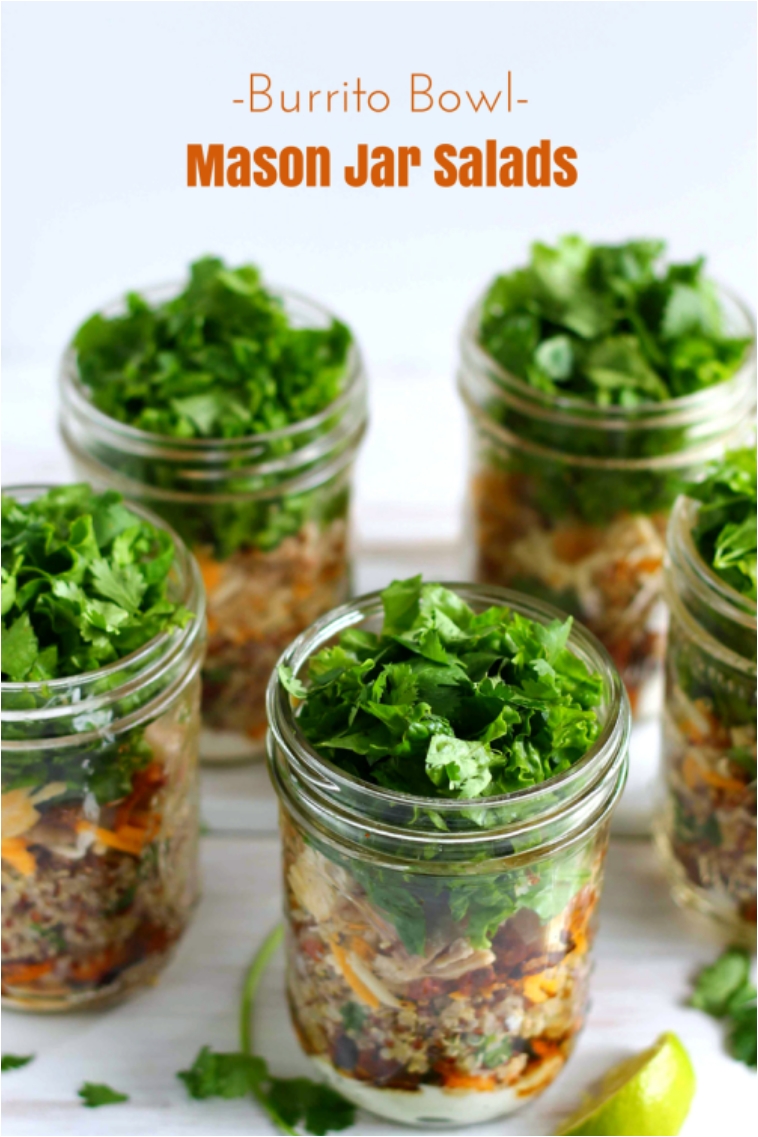 Burrito is another dish that, like taco, you can transform to fit your needs. Again, you need all the ingredients (minus the tortilla) and a mason jar. Be sure to mix them well, as the key to a great burrito is the mixed flavors.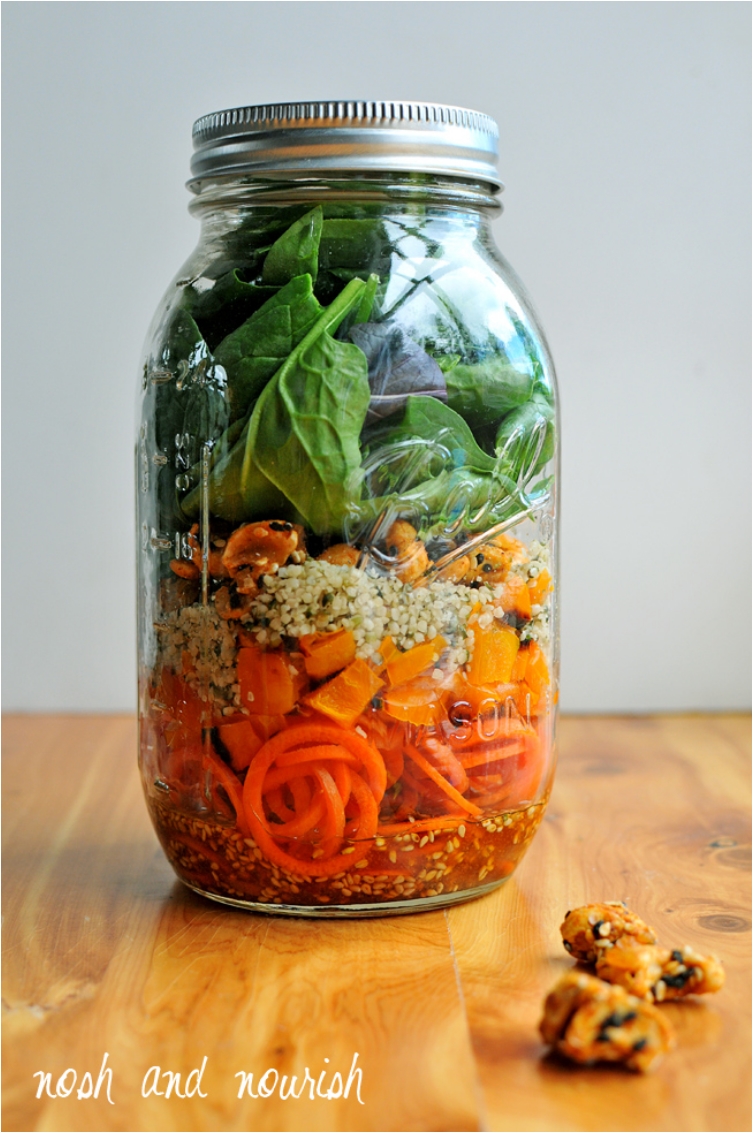 Carrots are one of the sweetest vegetables. The only thing sweeter than carrot is probably sweet potato. And that's why carrots work so well with sweet chili. Of course, you have some leafy greens to balance the taste.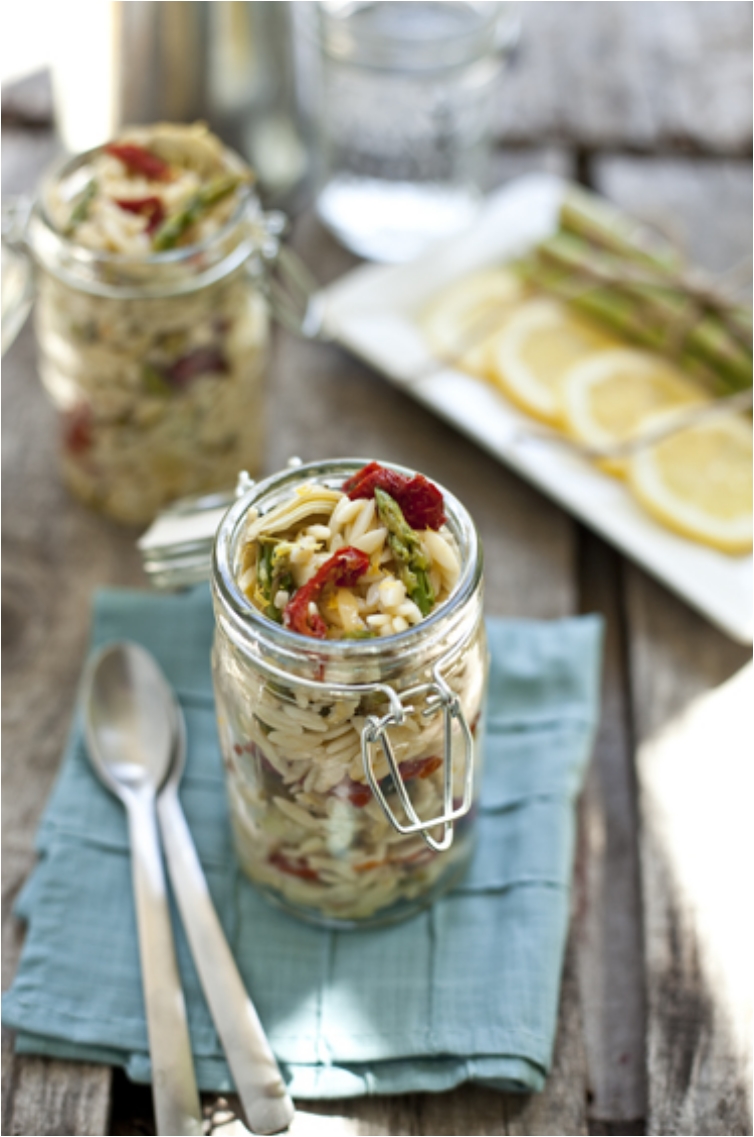 For those of you who don't know, orzo is a type of rice made in Italy. And when you look at the other ingredients, you know we are in the land of delight. Asparagus and artichokes are as classic Italian ingredients as they come. The taste will be strange at first, as it is neither sweet nor sour. But once you get used to it, just the thought of this salad will make you drool. There are just so many healthy nutrients inside.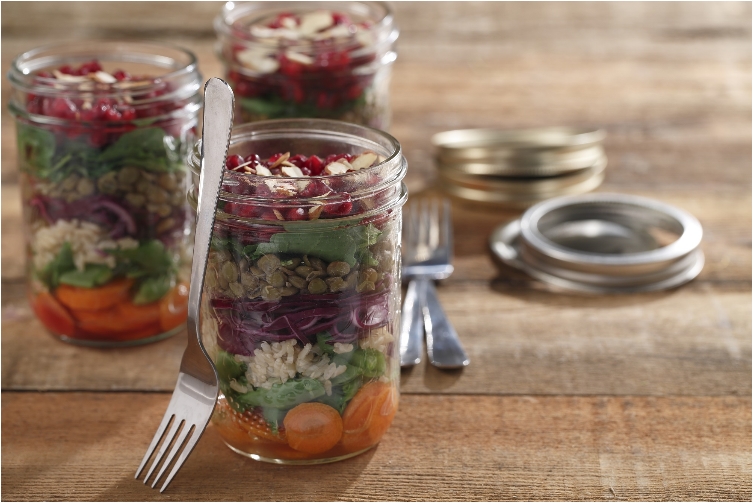 This is another great protein salad. And again, there is no meat inside. Rice and lentils might not go hand in hand, but in this case, they work perfectly. With some leafy greens to balance the taste, you'll get a perfect raw salad. I suggest that you avoid the dressing, no matter how tempted you are to enrich the taste.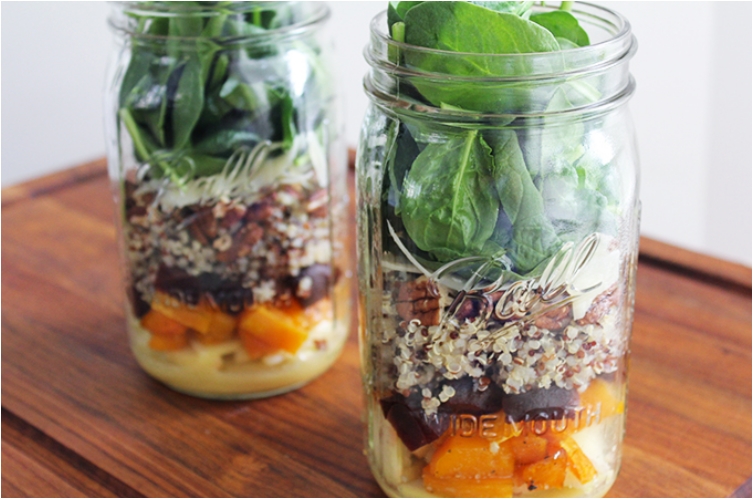 Fall is the season for butternut squash. You just can't ignore it. And in a way, you again get that sweet and sour mixture. You have leafy greens for the sour taste, and butternut squash for the sweet taste.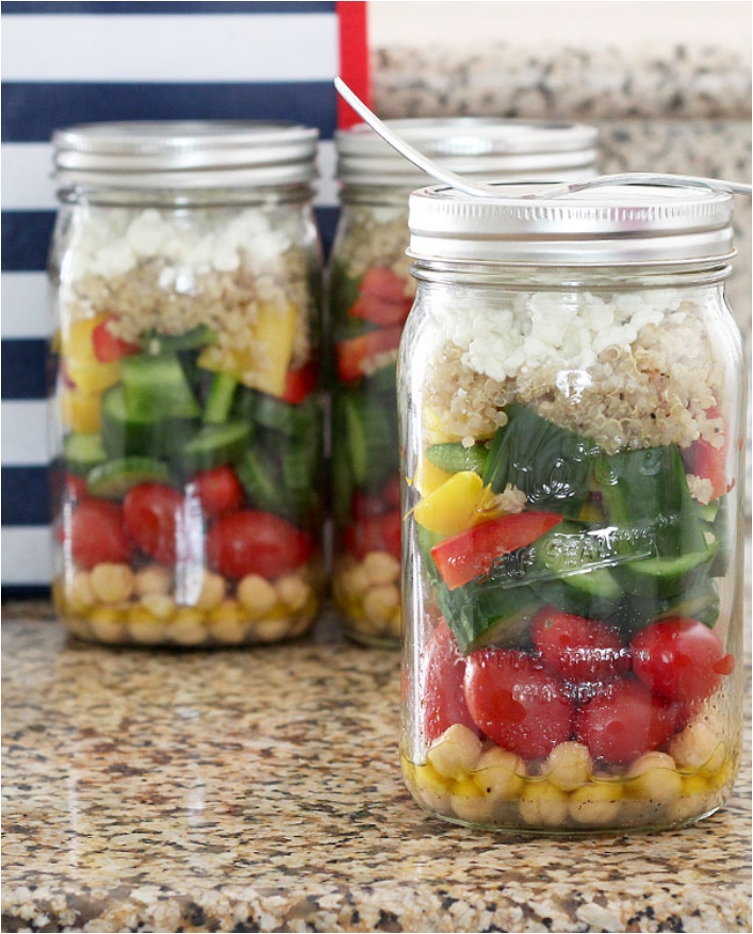 Most of the ingredients here are common salad ingredients. After all, you have cucumber and tomatoes. But it is the chickpeas that make this salad great. Without them, I guarantee you'll be hungry within the hour.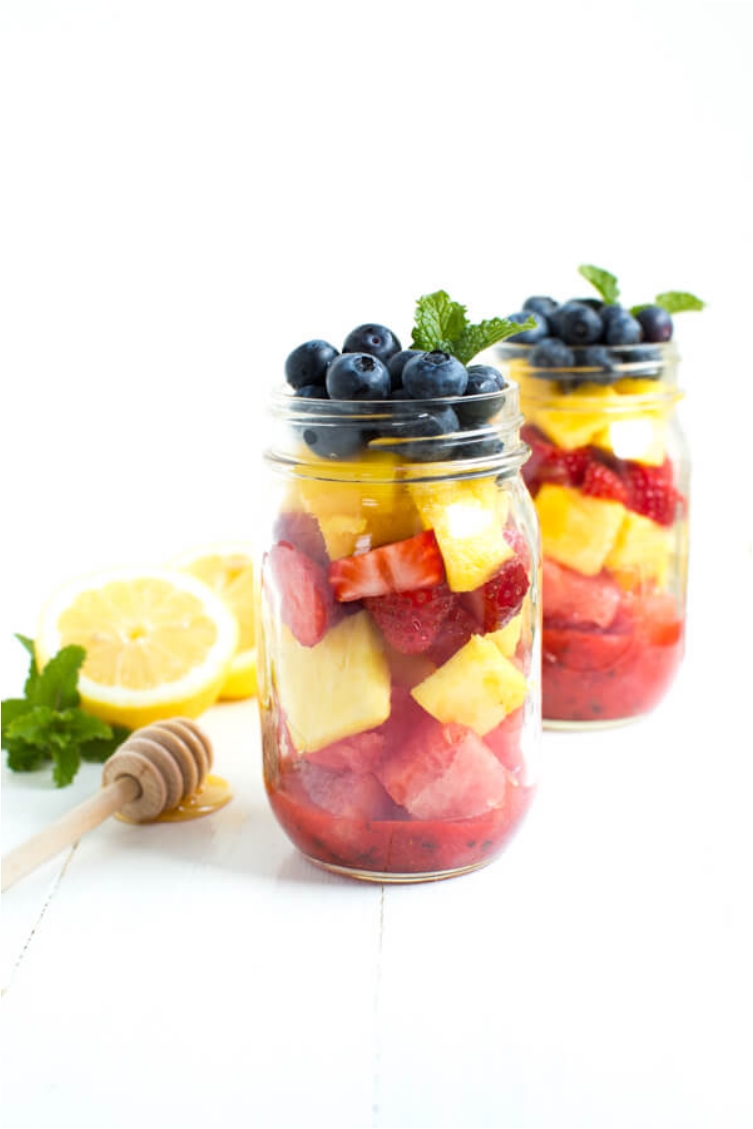 I know I listed only a few fruit salad recipes. But I do have one for you every now and then. And besides, fruit salads are the easiest to make. Just throw any fruit you want in a jar, and you have a fruit salad. Every fruit can be combined with every other fruit.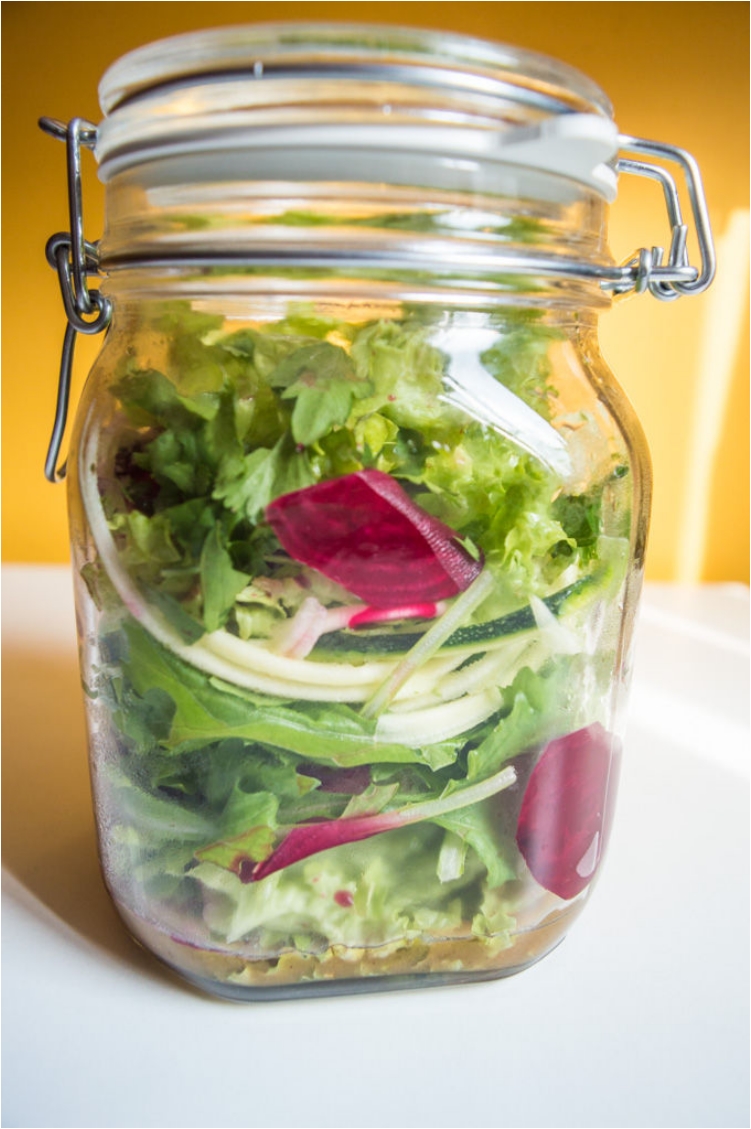 Let's get something straight. This salad won't keep you away from eating anything else for long—you'll be hungry after few hours for sure. But it is a great snack to have at your disposal. Much better than reaching for some fast food.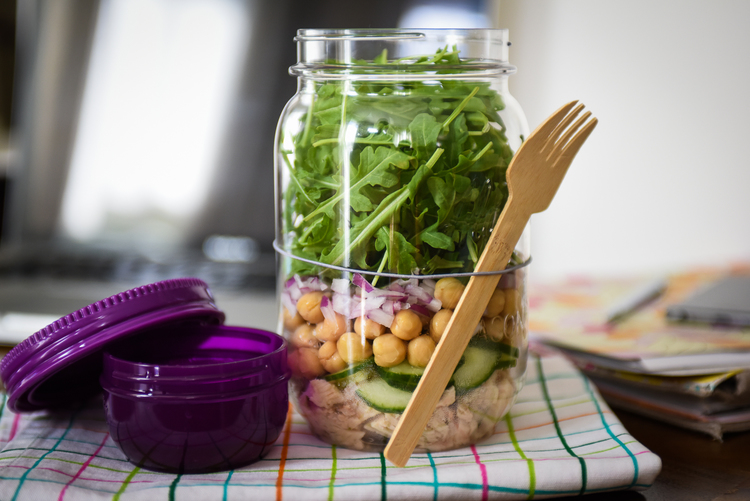 We had Caesar salad in a jar, so why not a tuna salad in a jar as well? After all, those are the two most common and popular salads. And while tuna will get all the recognition, again, it is the chickpeas that make this salad great.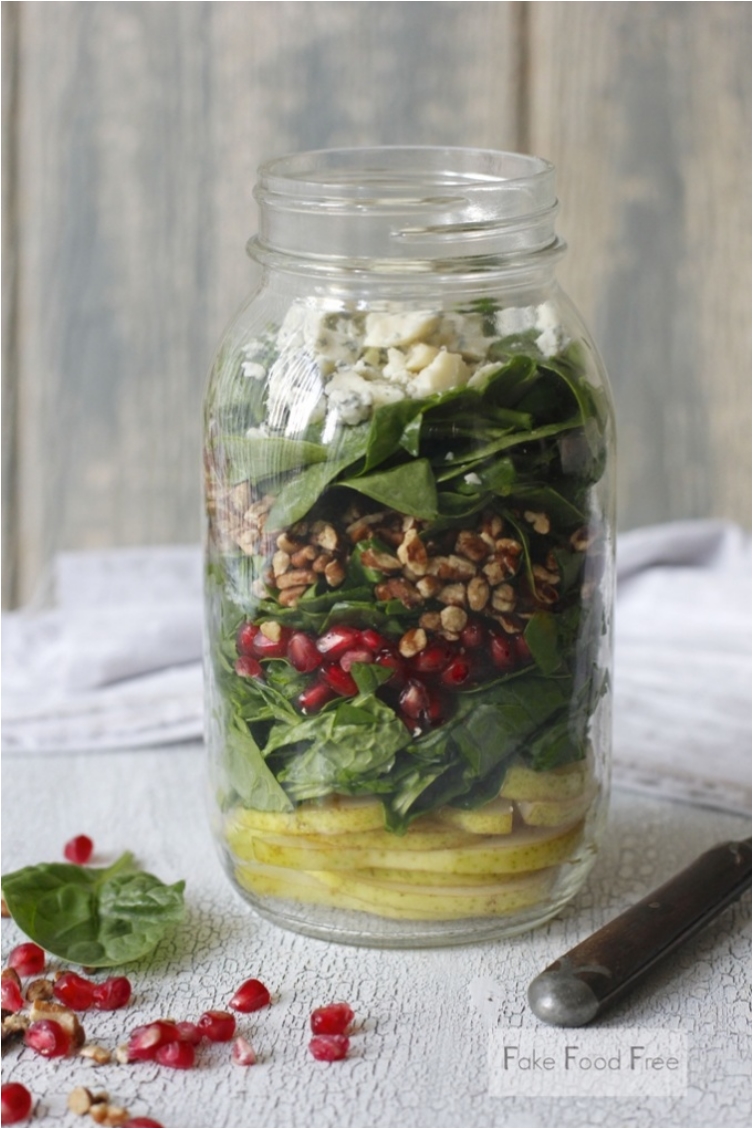 Essentially, this is a fruit salad mixed with some leafy greens. But what makes it a really great dish are the pecans and blue cheese. In essence, you get some protein and fiber that will keep you full for more than few hours.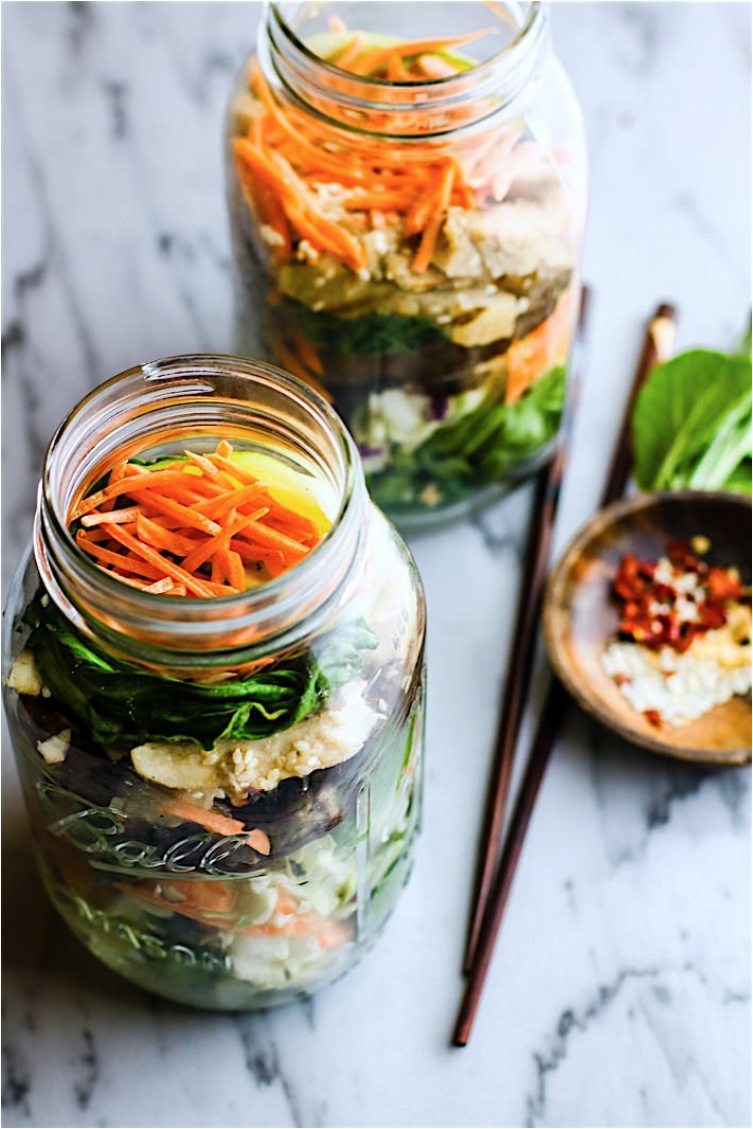 When you think of oriental food, you think of spices and herbs. And boy, this chicken salad has many of them. You even get some mushrooms thrown in for extra protein.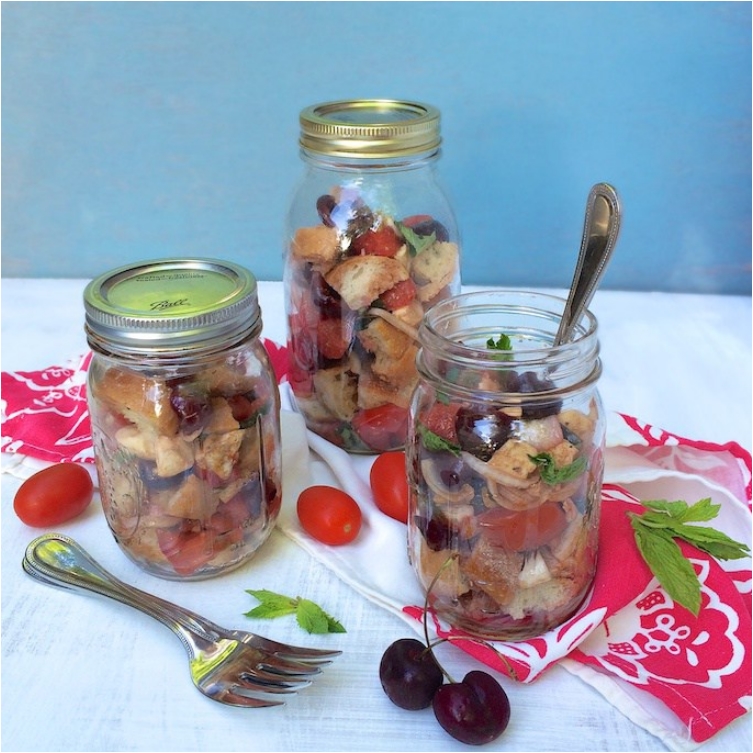 Almost any classic salad you can think of has a number of variations, be it a Caesar salad, a tuna salad, or a caprese salad. In this case, you still get the classic caprese ingredients like tomatoes and mozzarella, but the magic is in the extra ingredients.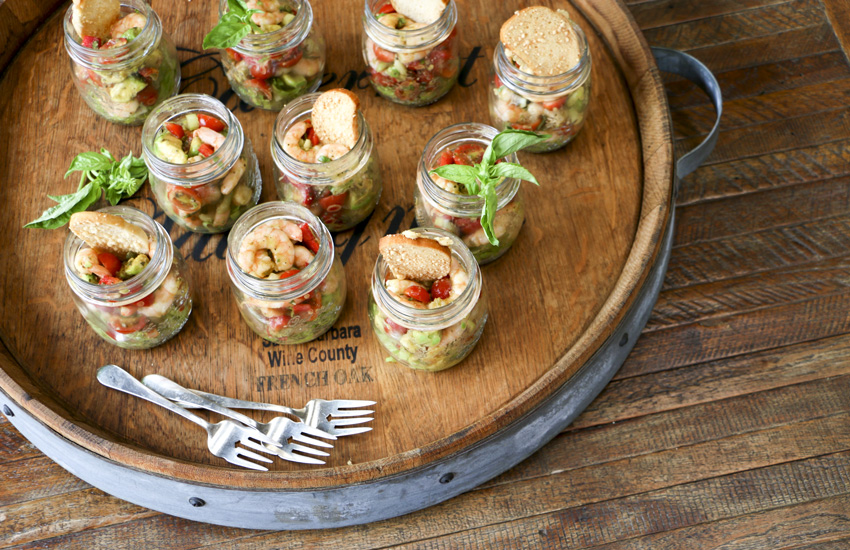 This is more than just a plain salad. You can think of this dish as a complete lunch meal. Fresh, juicy, and rich in protein and healthy nutrients, this salad is your perfect take-away lunch for busy days. It doesn't matter how busy you are during the day, you can always find a few minutes to grab a quick lunch.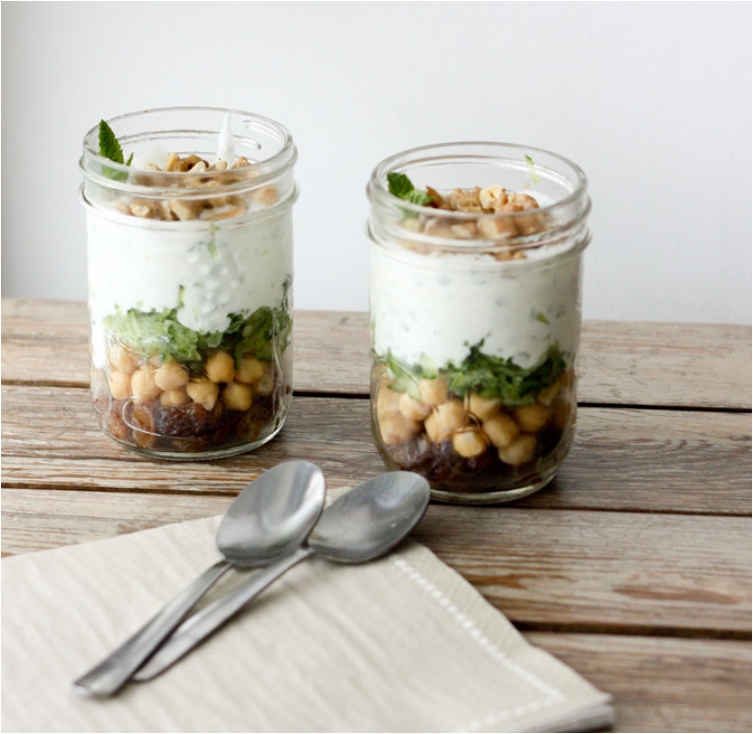 Even the classic desserts can be packed into a mason jar, and yogurt parfait is no exception. We all know parfait is one of the oldest and best frozen yogurt desserts. In this case, we transform it into a healthy and fresh salad.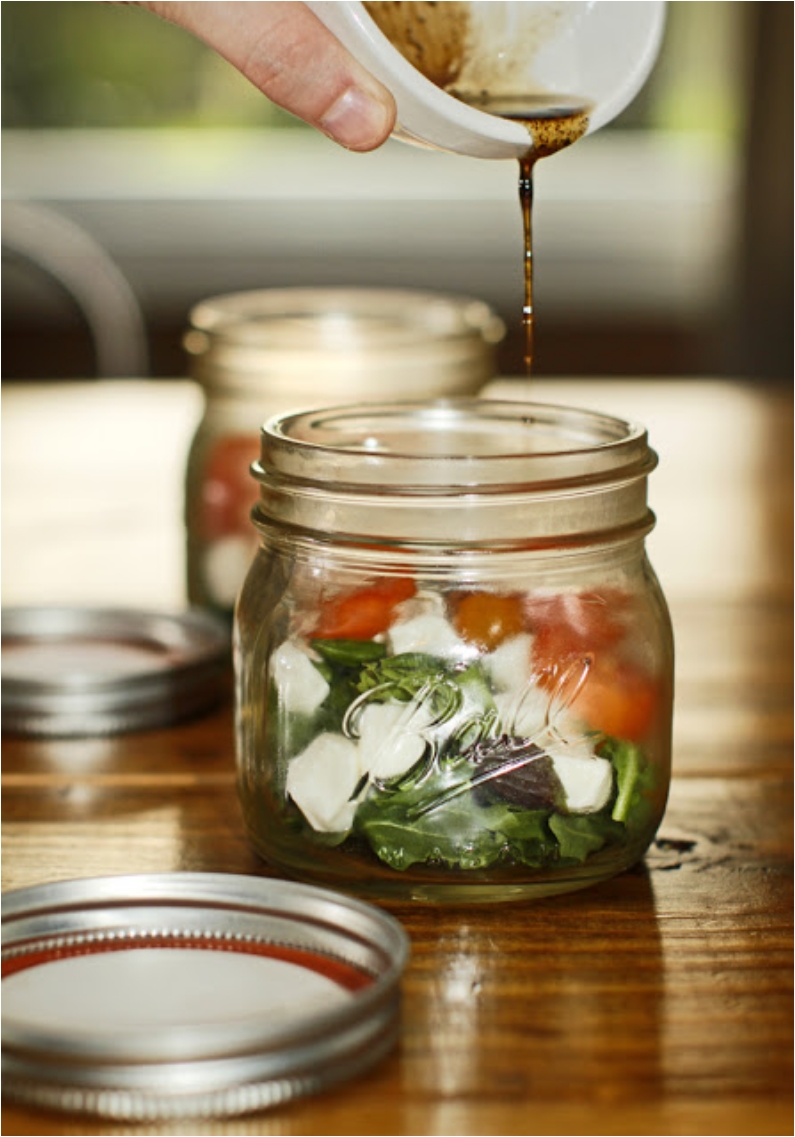 You cannot find a simpler recipe for caprese salad than this. But there's a twist: there's no mozzarella inside. Instead, you get bocconcini, which is a type of mozzarella.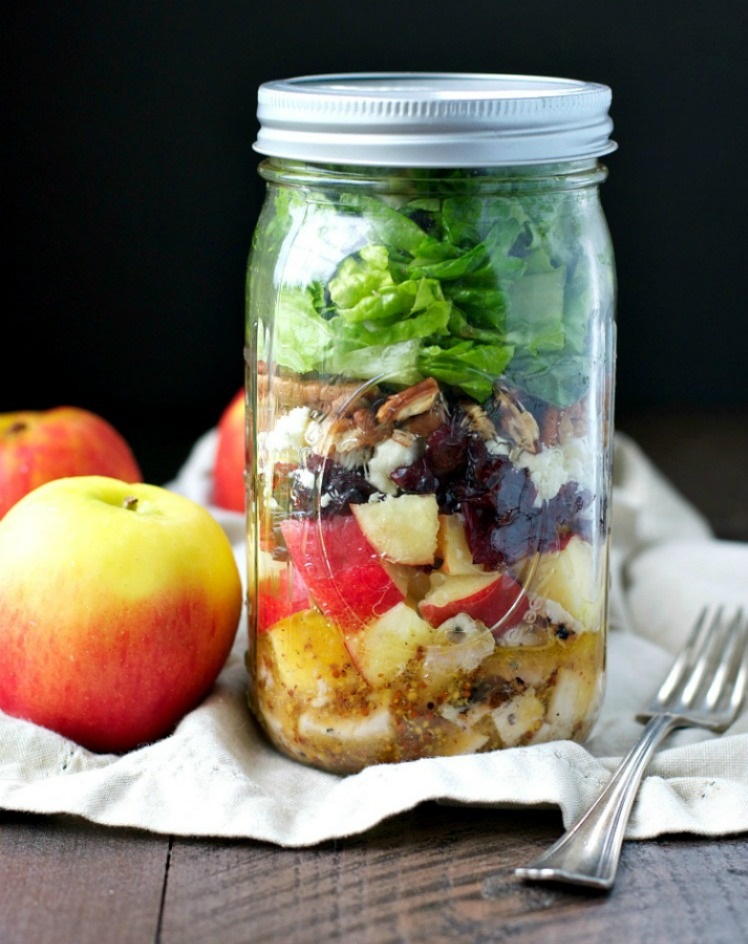 Let's take a look at the ingredients. Apples, cheese, pecans, and chicken are your main ingredients. Now, what is there not to like? It's a perfect mixture of sweet, sour, meaty, nutty, and earthy flavors. Throw in some vinaigrette, and you have magic.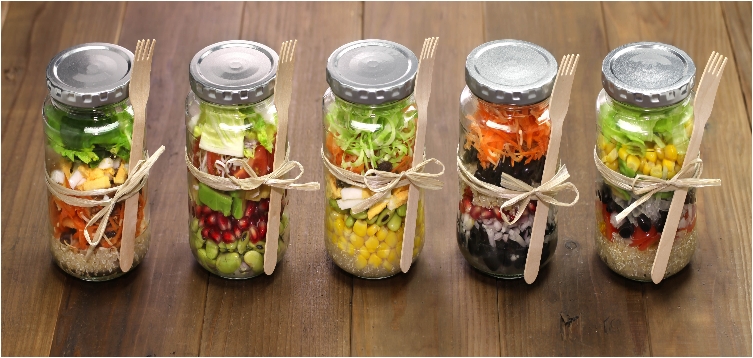 For the very end, I'd like to share not one, but five different recipes for the summer. Yes, I know the summer is over and behind us. But that doesn't mean you still can't enjoy a summer salad!