If you've been following me for a while, you know that I am a sucker for DIY projects. And you also know that mason jars are one of the most versatile items you can find in your home. You can do wonders with a simple mason jar.
This time, I would like to help you bring romantic, adorable, and sexy illumination to your home. You can never have too many lights in the evening!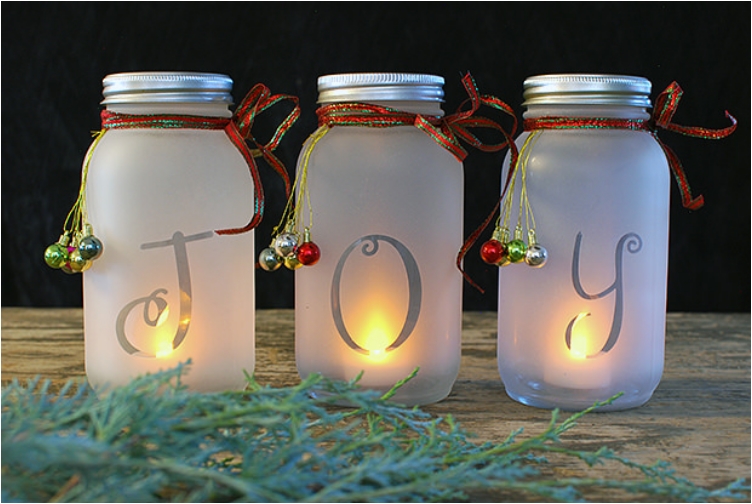 Starting off with a simple, yet perfectly decorated, holiday illumination. We are getting close to Christmas, and that means only one thing: decorations. You can do much more with mason jars, but let's stay with illumination for now.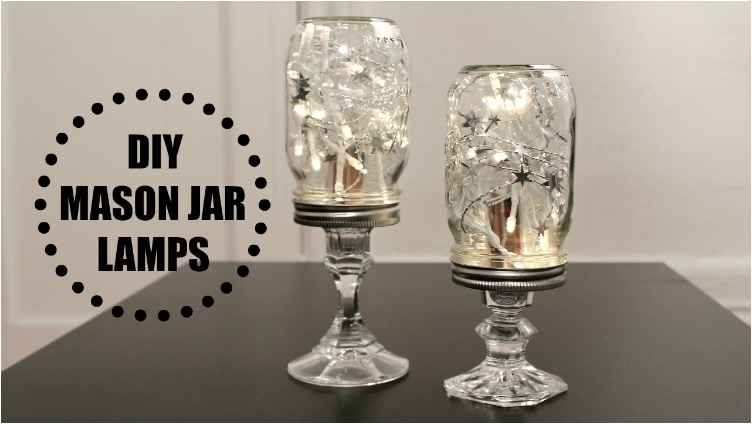 Mason jars can be transformed into decorative, contemporary and modern lamps. Just look at these lamps. Do they look like a home project or store-bought lamps?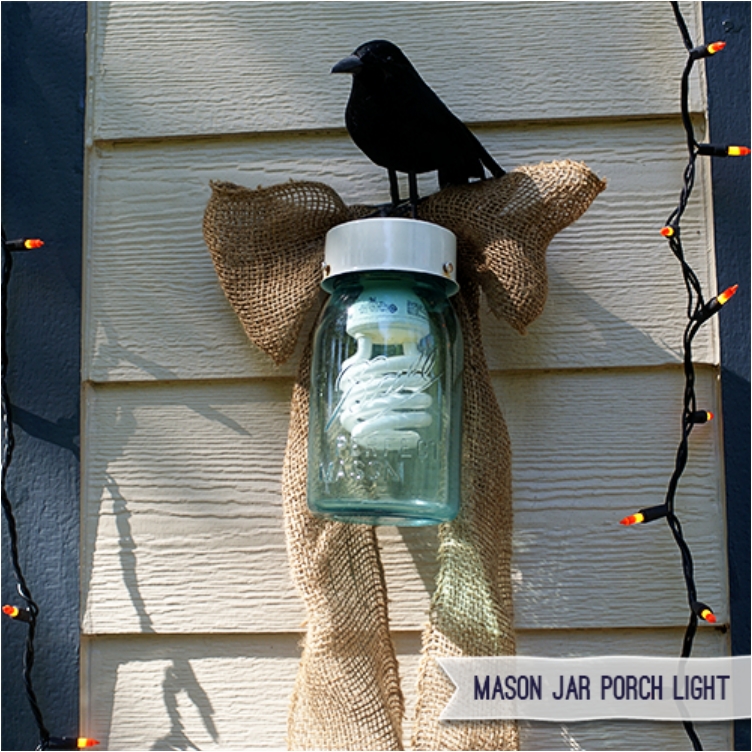 During the summer, spring, and autumn nights, we all love to hang out in our yard. A porch light helps with that. And during the winter, a porch light will make your home more accessible and visible. Why buy one when you can easily make one?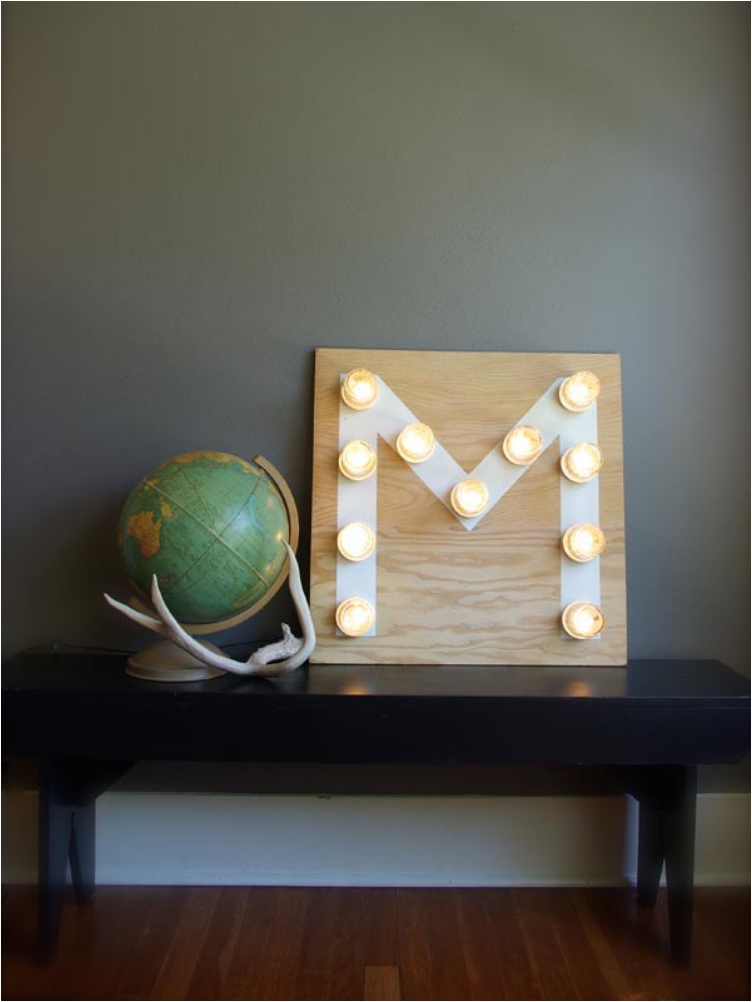 We are now entering the more "complex" area of DIY projects. Just kidding—the monogram light is as simple and easy to make as any other mason jar illumination.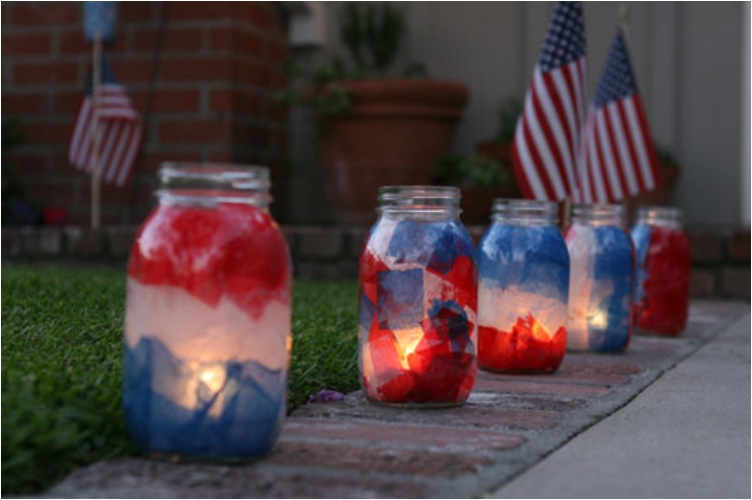 Americans love their patriotic holidays; when the Fourth of July rolls around, all you see is red, white, and blue. I would say that you don't have to wait for the holiday to make these jars. They will be lovely for your garden at any time.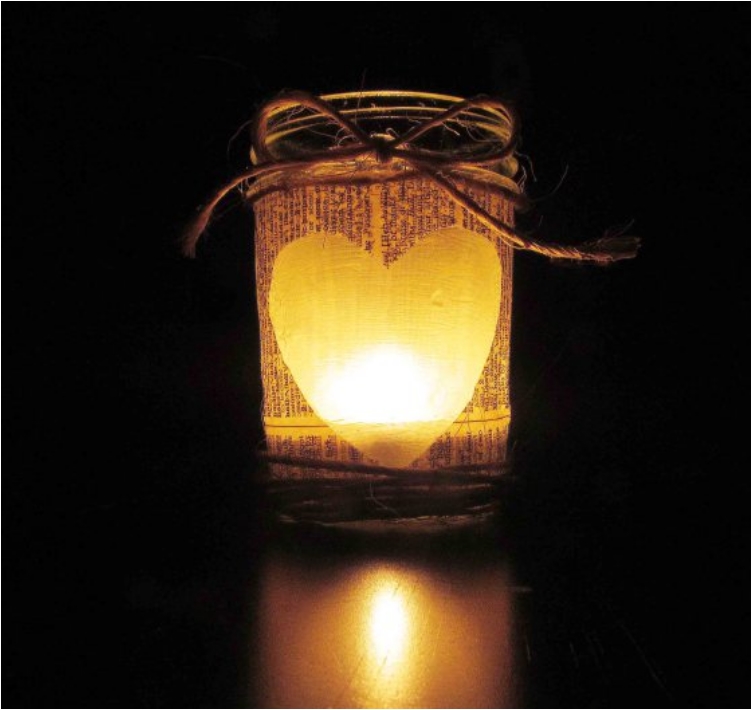 Valentine or not, I'm sure your partner will appreciate the effort you put to make things more romantic. I always say that Valentine's Day is every day of the year if you love your partner. So, wait no more, and invite your partner for some romantic cuddling under the candlelight.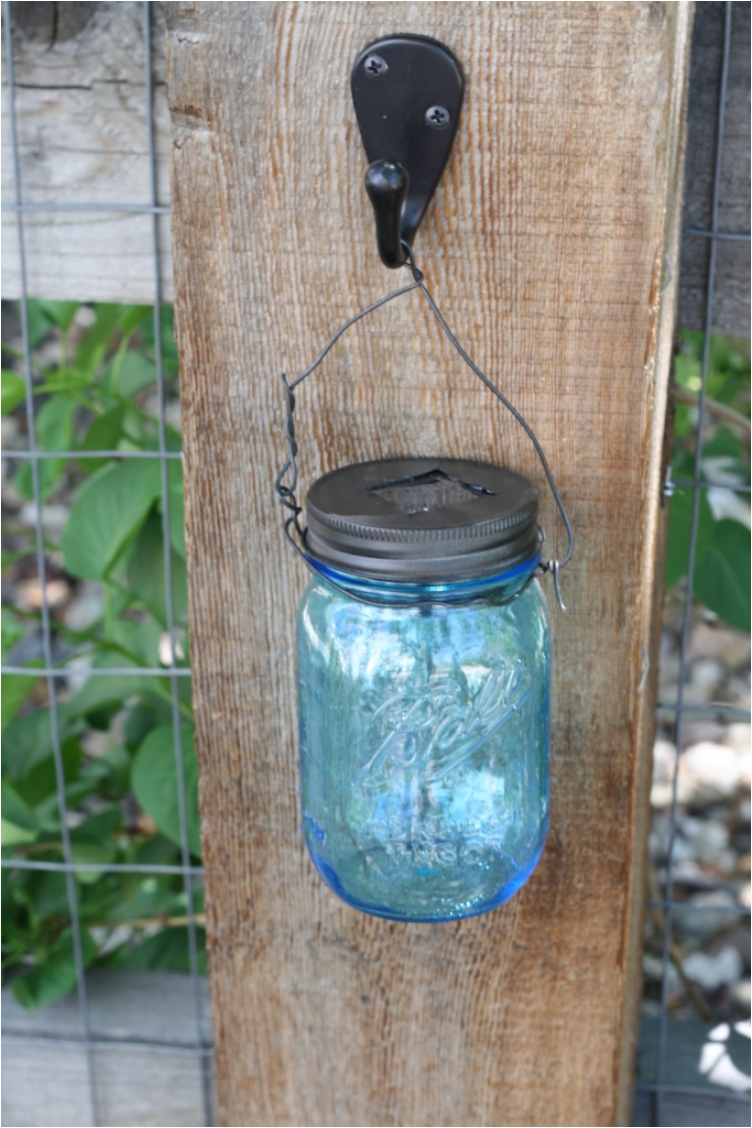 Solar lighting is the new IT trend in illumination. We are all looking for more ways to use the sun's rays. And for small tasks, you don't need much lighting. This mason jar solar panel, for example, will do wonders for your garden.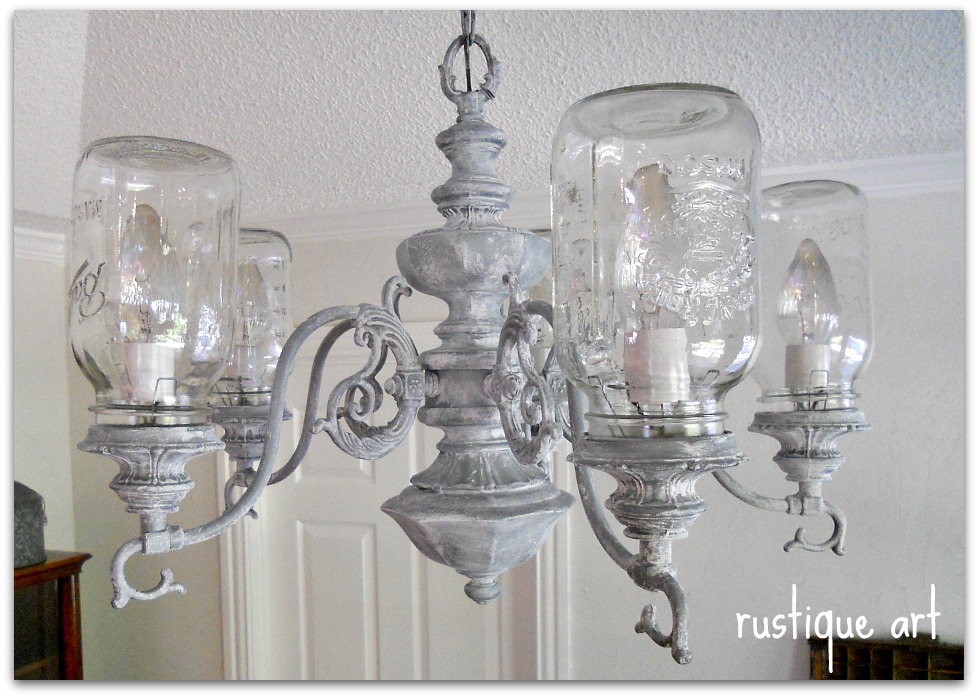 As I've said previously, you can absolutely make a modern and contemporary project that will look like a store-bought product. This chandelier proves me correct again. You can take things to the next level by engraving the mason jars.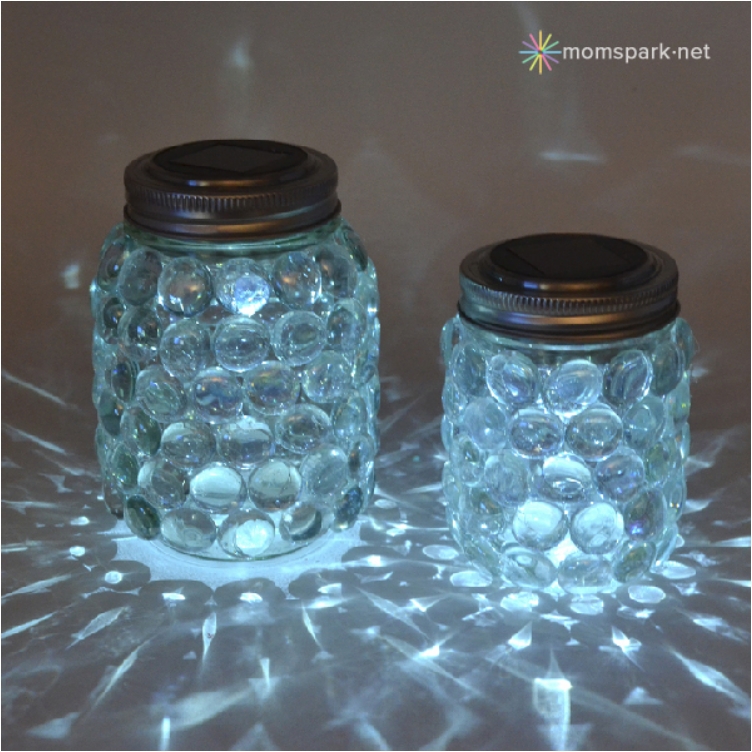 Moving now into the art deco world of interior design. Glass gems became an Internet sensation in 2012 thanks to a Facebook post. Since then, glass gems have entered the world of DIY projects in so many different ways. Combining the glass gems with a mason jar, you get a perfectly decorative illumination.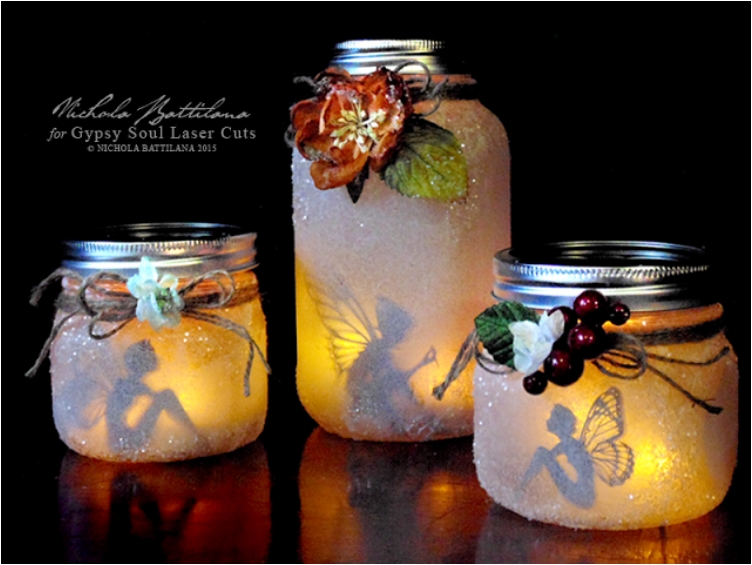 Looking so magical and stunning, these lanterns will mesmerize one and all. Orange illumination works best, creating a bit of mystery.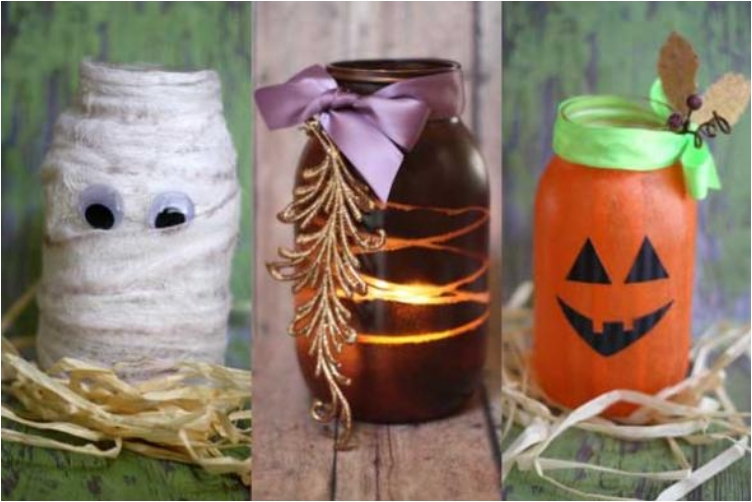 Mason jars are one of my favorite items during Halloween—you can make so many decorations with them. And the best part is, they are all so simple, you can even ask your children for a helping hand.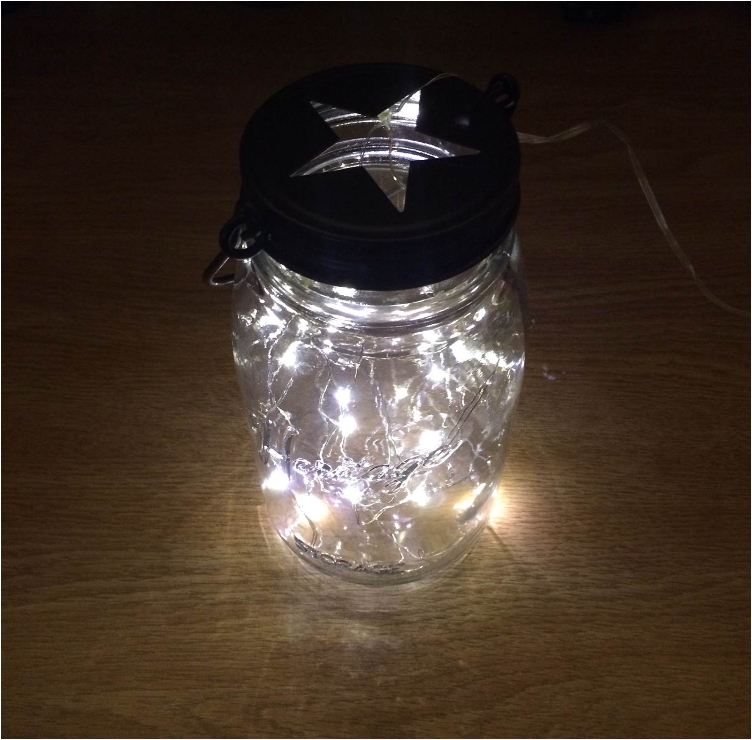 As you see, there are different ways to get a fairy-style lantern in your home. While the previous was more mystic and secretive, this one is more in the shape of contemporary art.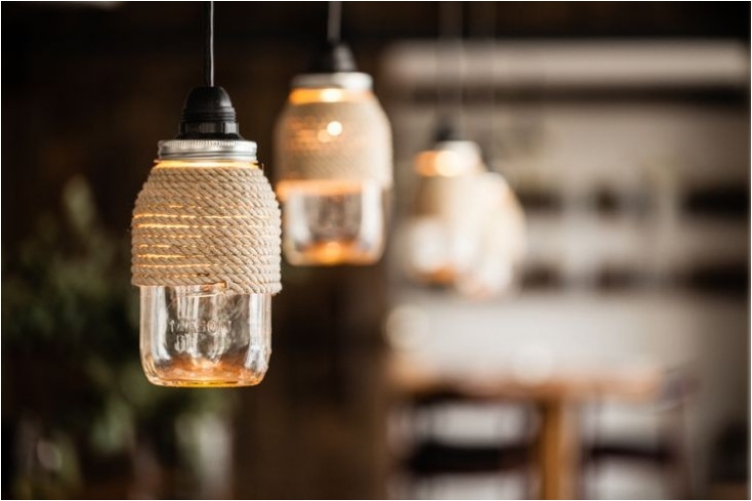 One of the big comebacks in interior design in recent years is traditional, vintage and warm furniture. A simple way to make your home more traditional and warm is by introducing wood. But since wood is out of the question here, we turn to the next best thing—rope.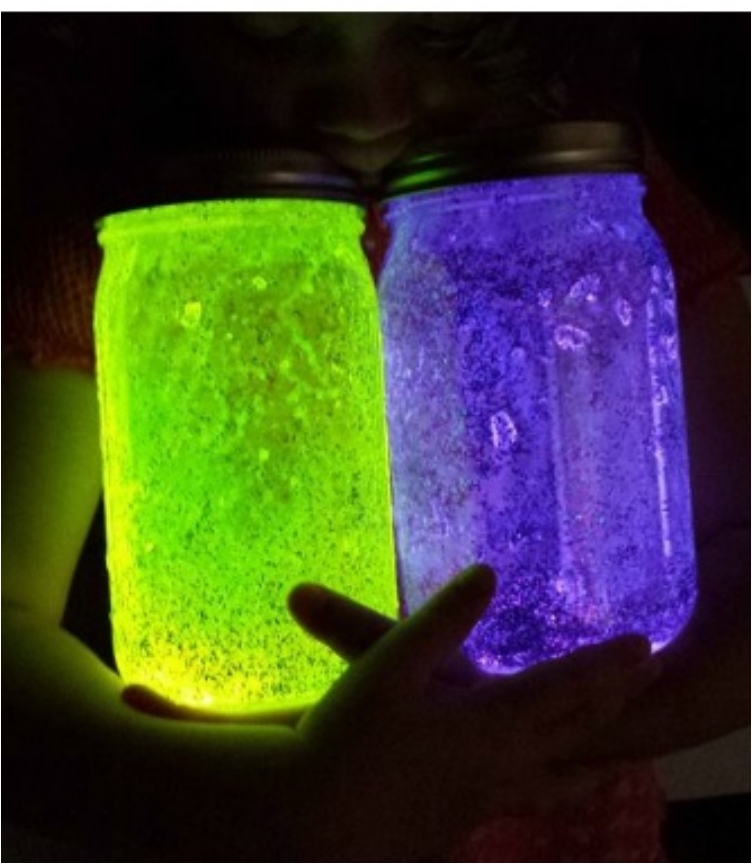 If you want to bring some fluorescent light into your home, you don't need to buy fancy, expensive illumination. You can do all of that with some mason jars and a few tricks.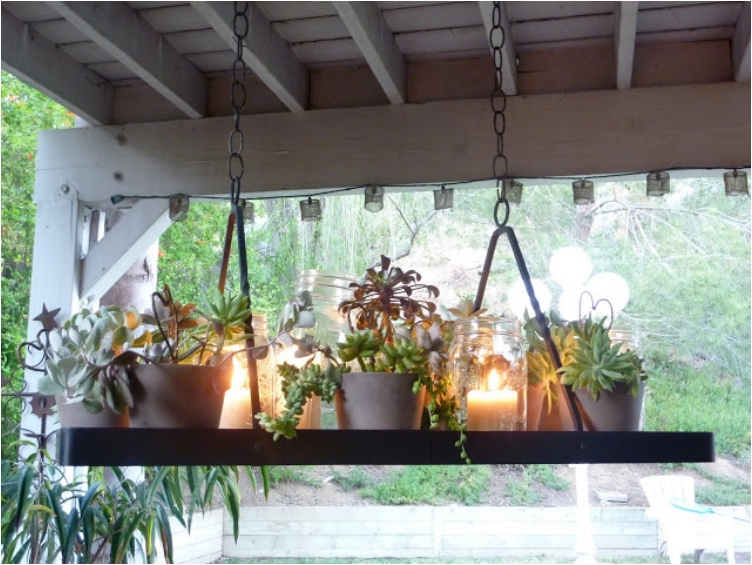 This has to be my favorite mason jar project. You have some greenery and illumination, and everything comes together perfectly. In the past few years, I've tried to transform myself into more of a French country interior-style woman. And this project right here is the perfect French country chandelier.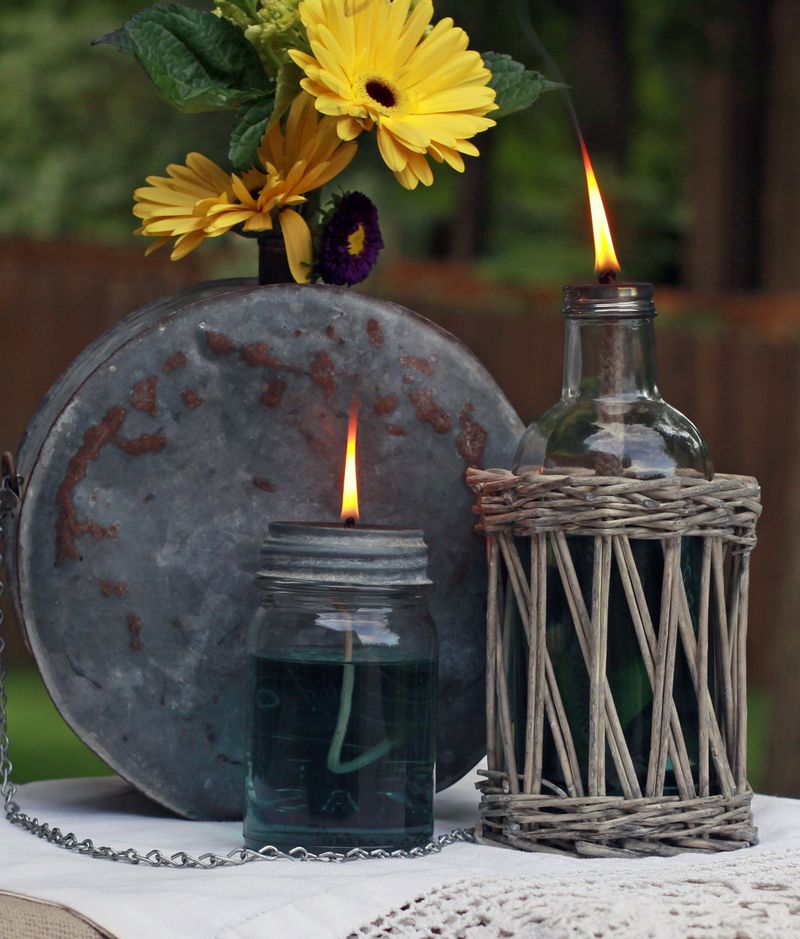 You can make candles, and you can make oil lamps with mason jars. Both have a purpose and usage in the home. It's all up to you to make one.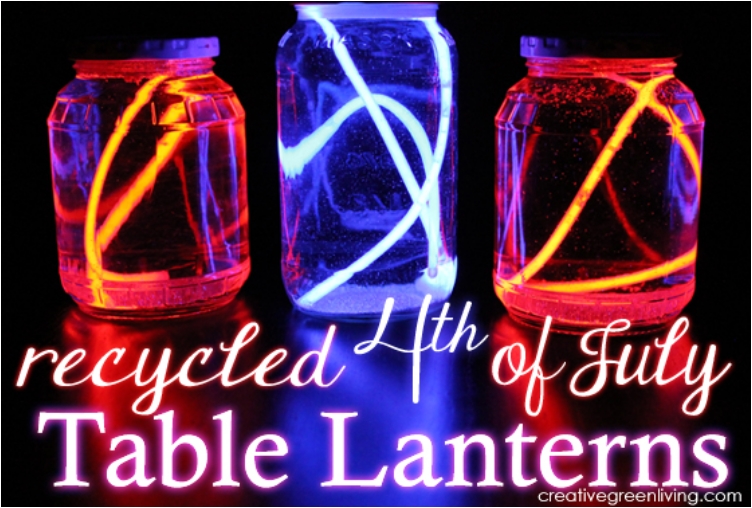 Very similar to the fluorescent mason jars project, this one brings a funky vibe to your home. Just think what can you do with some mason jars, glow sticks, and disco music. Definitely a party I would love to attend!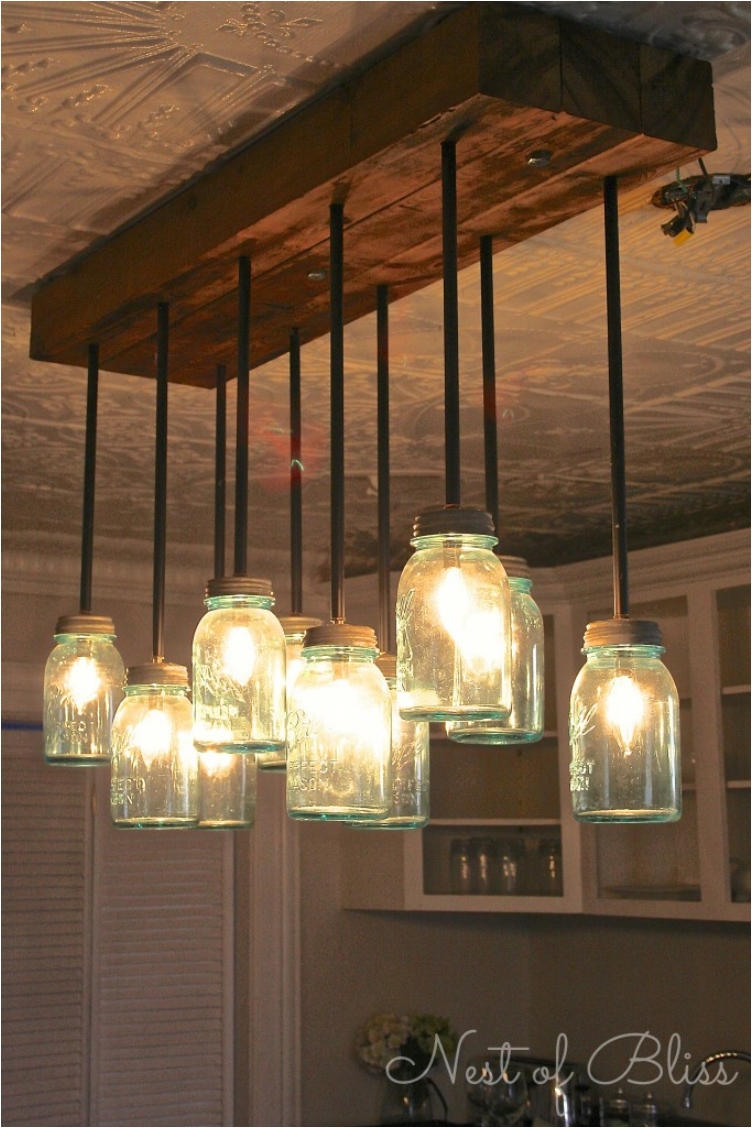 I'm not much of a fan of industrial interior design style. But the fact of the matter is that in the past few years, industrial design has taken over. We are trying to mimic industrial hangars more and more in our homes. Some people go all in for industrial, some just make a few tweaks. This project will help you bring some of that industrial touch to your interior.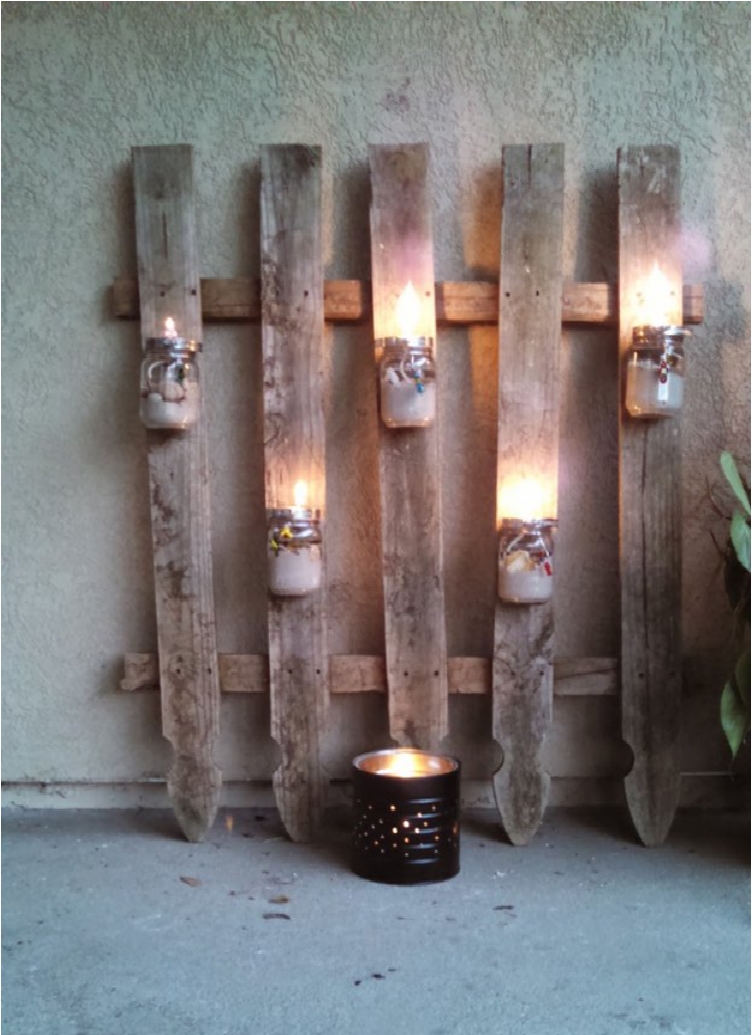 With the help of this project, you can make your entire yard more visible and accessible at night. If illumination is a problem in your neighborhood, you can easily sort it out.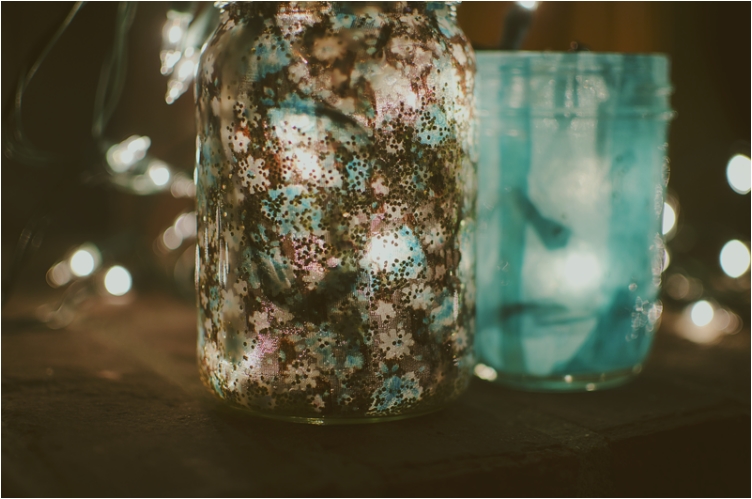 There will always be a fashionista out there who wants to bring more style to the interior. And the fashionistas out there will really enjoy this project. Mason jars work wonderfully in the interior when wrapped in some fashionable fabric.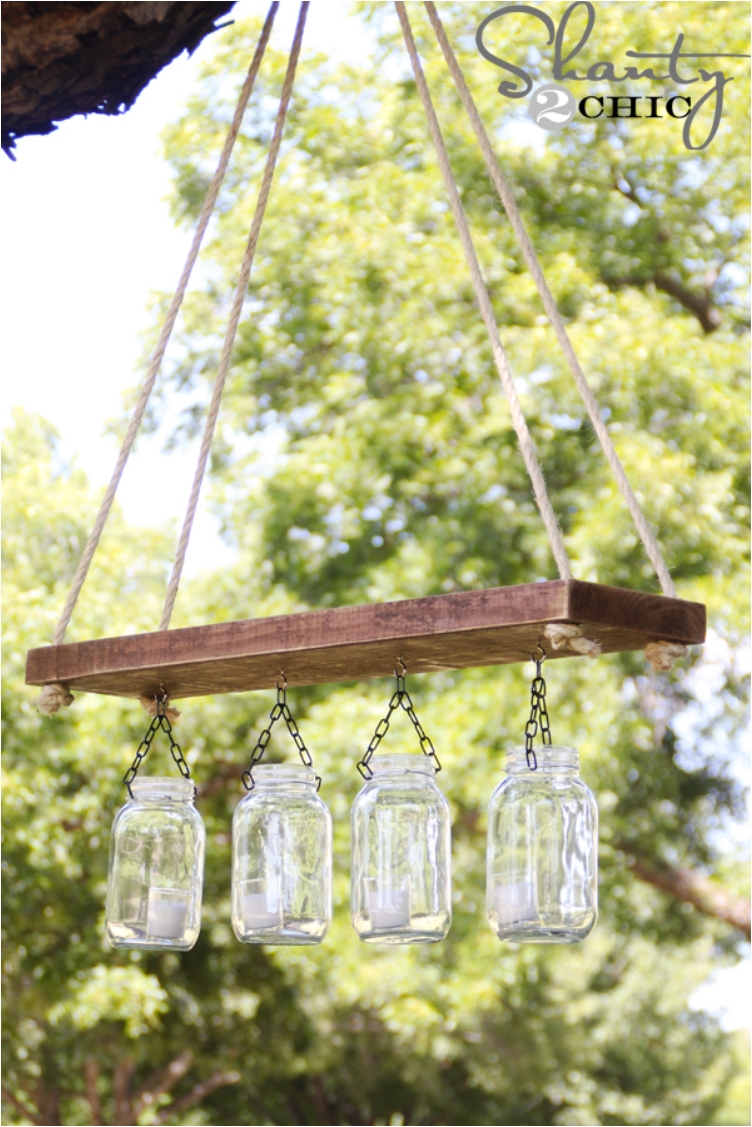 Simple, elegant, and easy to make. You don't want to be fancy here. You just want to illuminate your yard.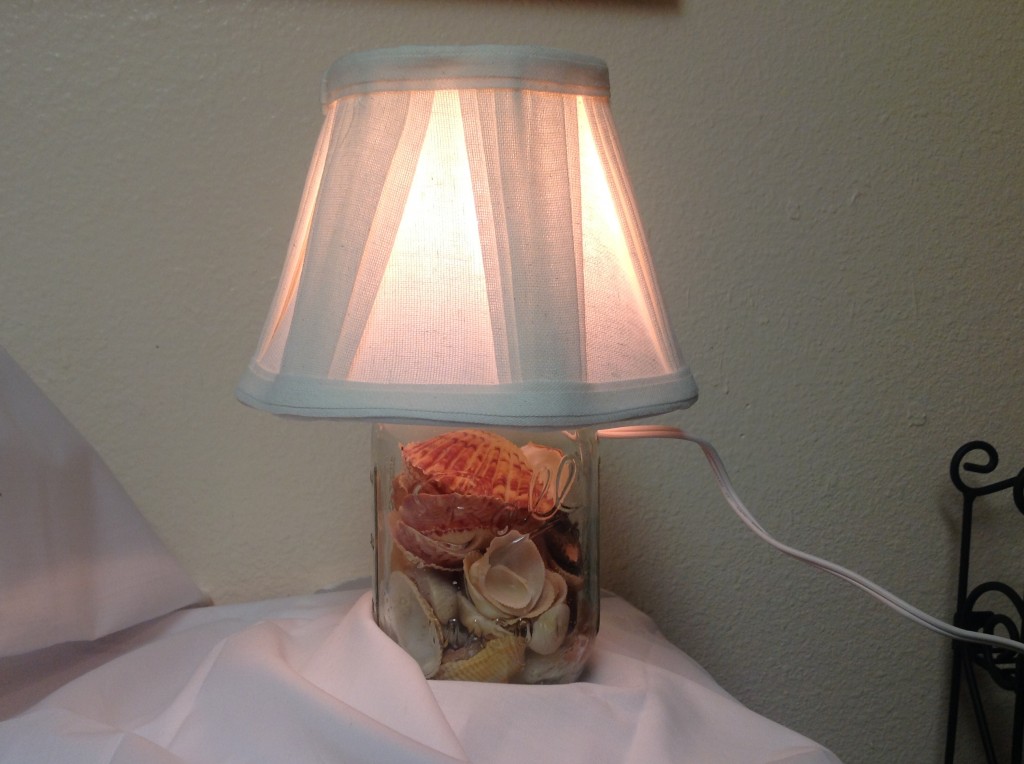 At first glance, I'm sure you'd say this lamp is store bought. But you'd be wrong. It just shows how easy it is to make a modern and beautiful lamp using a simple object like a mason jar.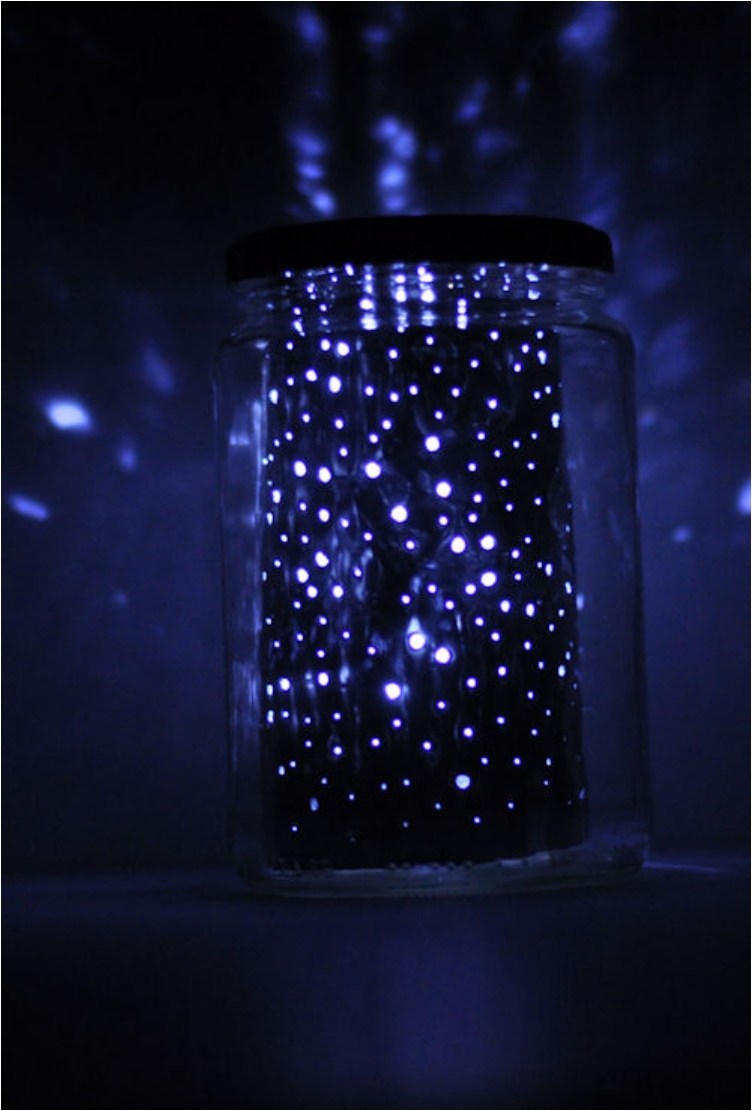 For those of you in love with science, astronomy and the stars, I give you the constellation jar. And truth be told, it is definitely one of the better looking DIY projects. Stars are always fun.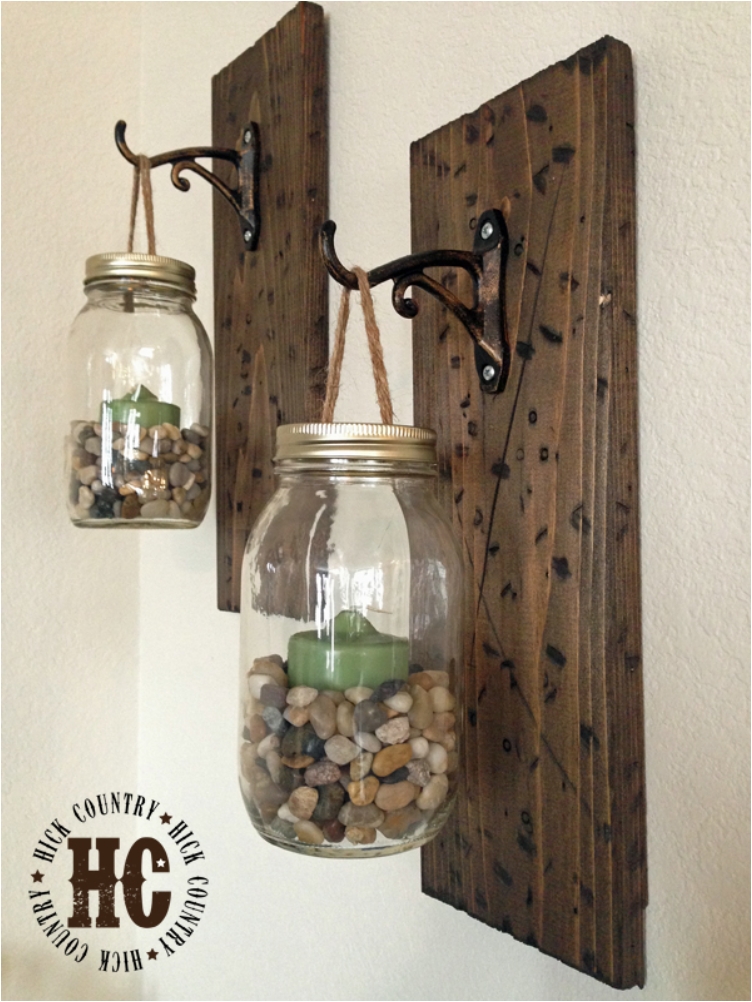 Another interior design style that is making a comeback is rustic. I talked about traditional and vintage earlier, but rustic is just as popular. And the easiest to make. As long as you can find some old wood, you'll be fine.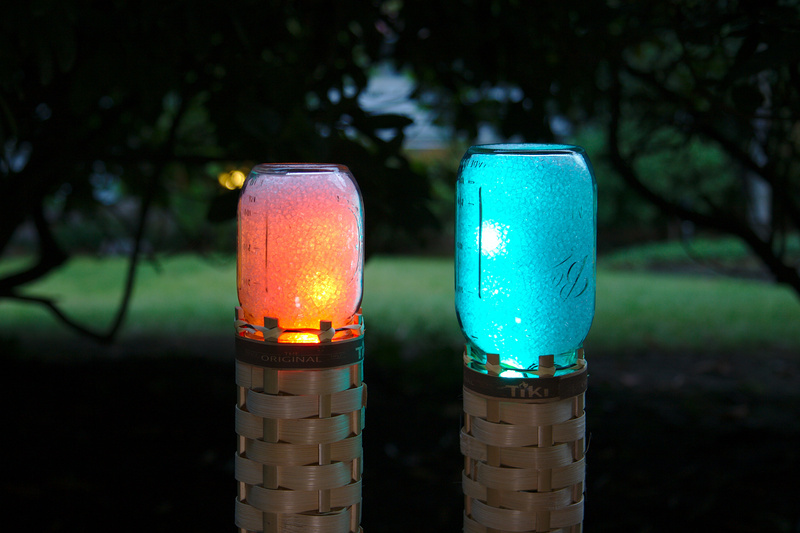 We had some funky disco lanterns for the inside, but we also need some funky and LED techno illumination for the outside. Enjoy!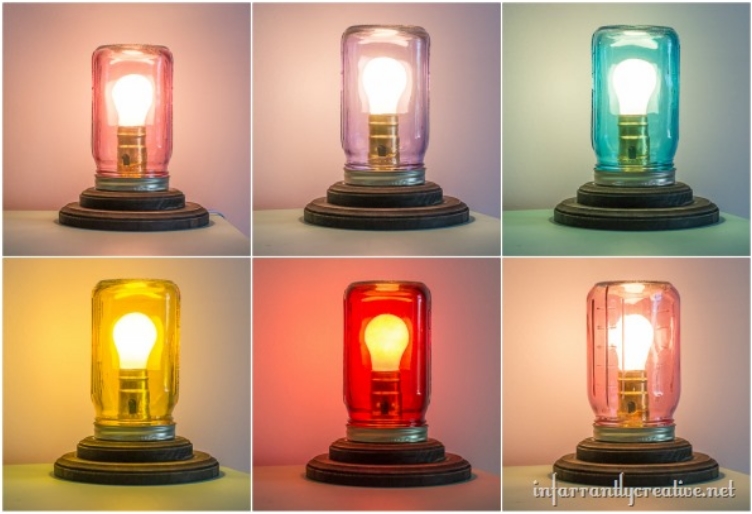 I'm ending this article with the simplest and easiest project out there. If you have any other ideas for mason jar projects, or mason jar illumination, feel free to share with the rest of us.
 READ THIS NEXT: 35 Thrifty Mason Jar Centerpieces That Look Simply Amazing