A member of the public sent a flying rugby tackle to a suspected thief who allegedly stole £170 from a woman queueing up at an ATM.
£170 recovered, thanks to this man's rugby-tackling skills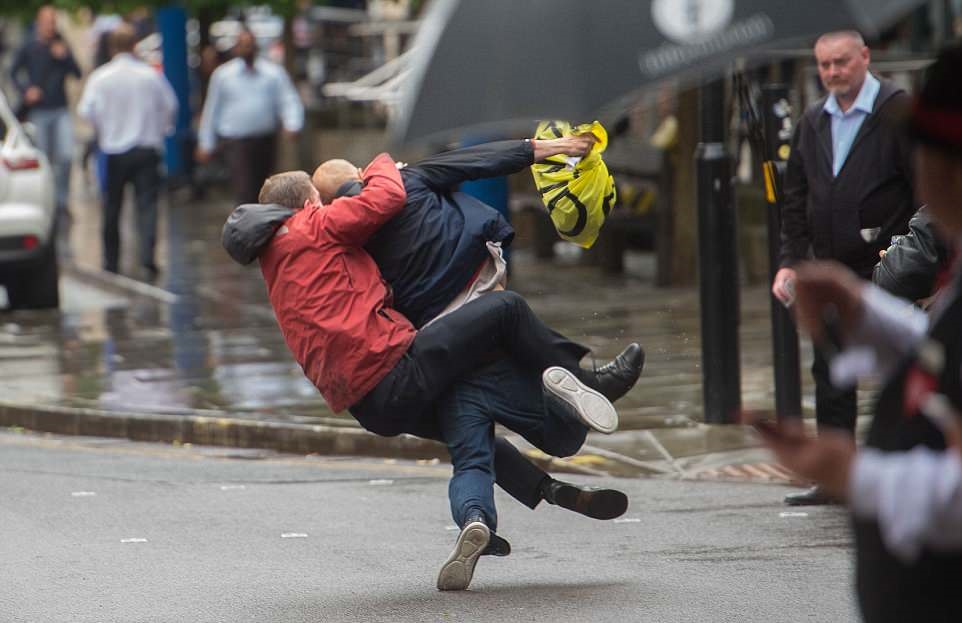 These photos taken by Cavendish Press show a robbery suspect being taken down by a concerned citizen outside Tesco store at the Manchester city centre street.
Apparently, the 43-year-old suspect stole £170 from a woman who's waiting for her turn at an ATM booth.
Tackling a suspected robber down a Manchester street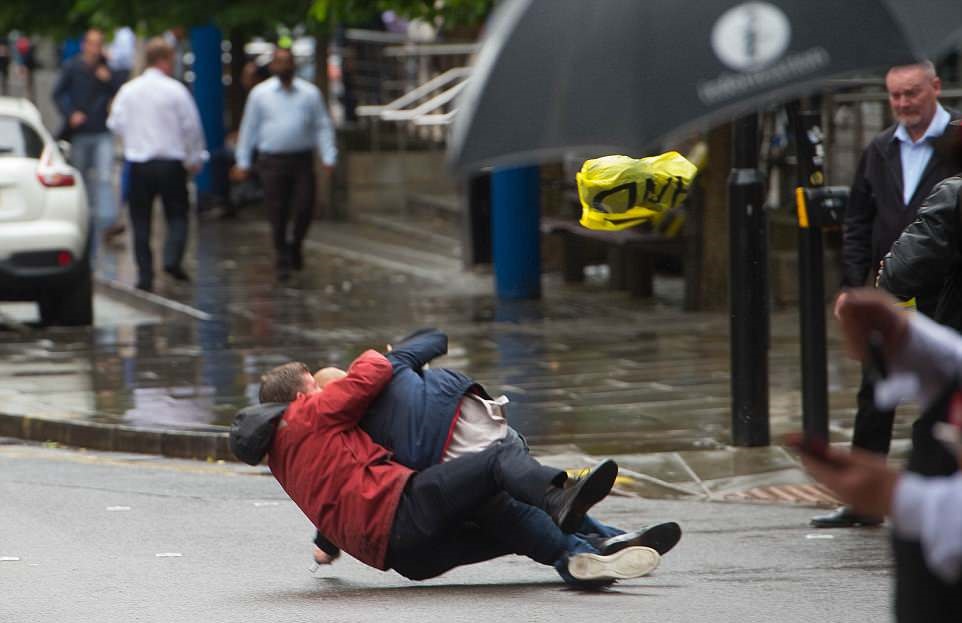 The have-a-go hero expertly pinned him down with a rugby tackle while trying to escape in the bustling Market Street of Manchester. The suspect crushed to the floor as lunchtime pedestrians and shoppers stunningly watch.
"I was just walking down the street when all hell suddenly broke loose. One guy was running full pelt whilst others were running behind him shouting: "Stop thief," said one witness.
Pinned down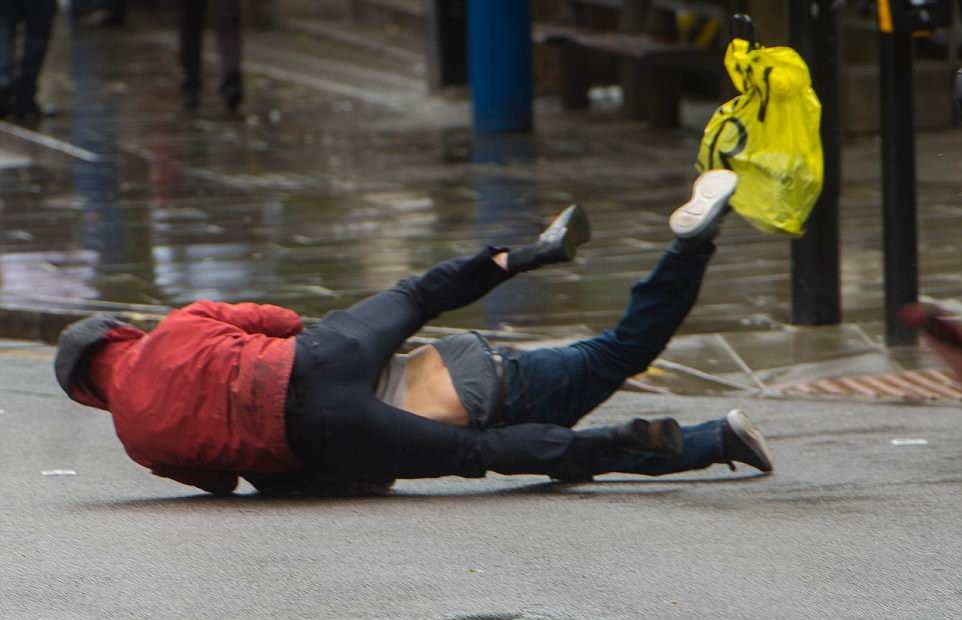 People helped the noble civilian and refrained the alleged robber on the floor altogether until the police arrived.
Shortly after, cops appeared at the scene and have later confirmed that they are questioning the man in suspicion. They believe that the unidentified victim already has her cash back.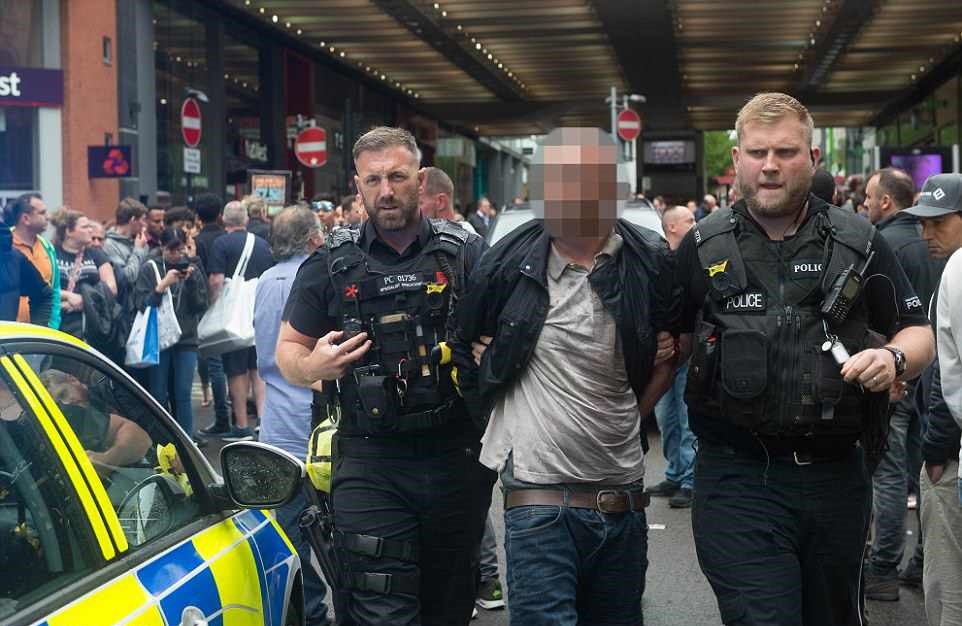 "He was then rugby tackled to the ground and pinned down. Some onlookers were going on about the guy's human rights and calling for him to be let go. But I'm guessing they didn't know what was going in the run to it," continued the onlooker.
"The guy put up quite a struggle but he was no match for the others who grabbed him. It was like a scene from an old-fashioned TV 1970s cop show. I'm guessing with all this stuff about Wild West Britain and shortages of police officers, it's inevitable these spectacular citizen's arrests are going to become more commonplace," the person narrated.
This is how the Greater Manchester Police reported the incident:
"Shortly before 1.30pm today, police were called to reports of a theft on Market Street in the city centre. A man had taken money from a woman withdrawing cash and was then detained by members of the public."

"A 43-year-old man has been arrested on suspicion of theft from the person of another and remains in custody for questioning. Enquiries into the full circumstances around this incident are ongoing and anyone with information is asked to contact police."