A man was taped holding on for his life while riding in the hood of a car running 70mph fast down a Miami, Florida highway.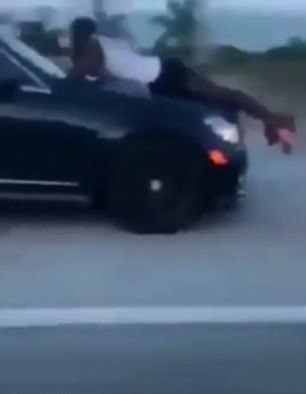 This man is channelling out the daredevil inside him while trying to survive from the hood of a car accelerating fast. What's more controversial is that a raging woman seems to be driving the wheels.
Distressed enough, another motorist driving beside the black SUV decides to tape the scene.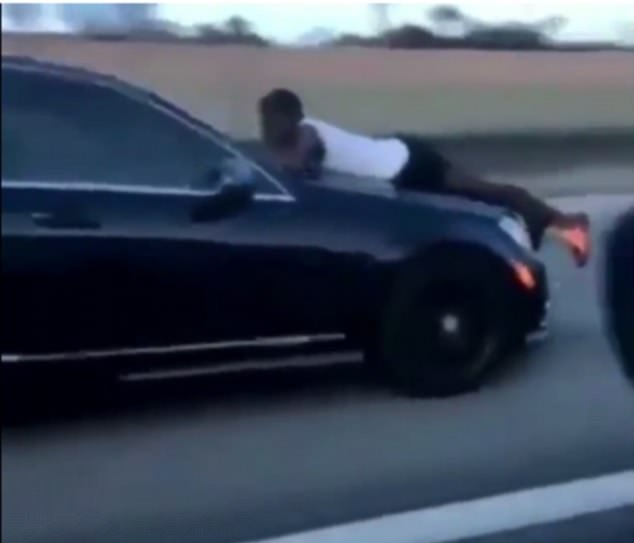 Dani, the driver recording the video from his mobile phone, uploaded the footage on Twitter. It was captioned: "When she says she's done with you but you're not really done with her."
He might have concluded that this was a matter between a couple which they brought really far, to the I-95 road actually. He can be heard saying that the daredevil is apparently talking to the annoyed lady driver over the phone.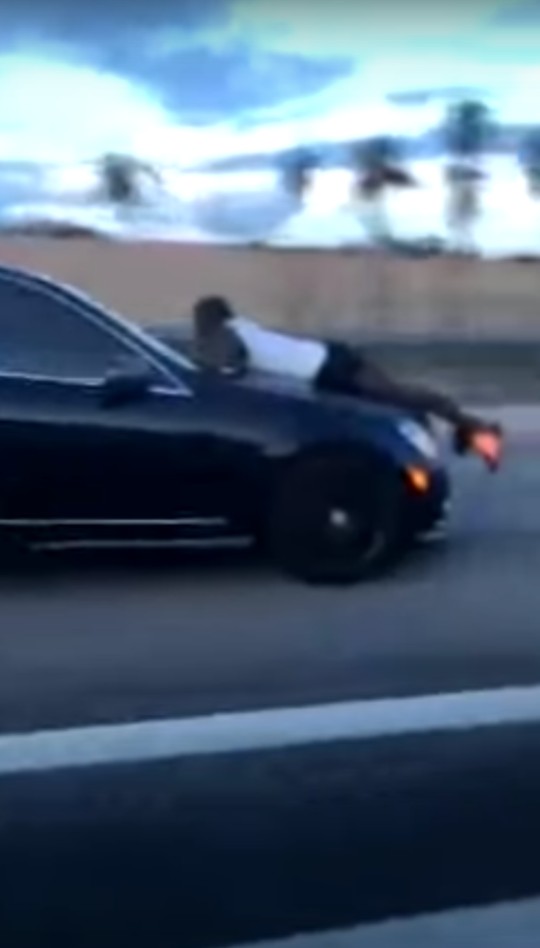 So far, the viral video has 150,000 likes and 8,000 retweets, sparking a variety of opinion among the audience.
Dani can't probably grasp how these people can engage in a dangerous act in the middle of a highway.
As he was trying to fathom what he is seeing, Dani moves the camera to his dashboard to see that they were running 70mph!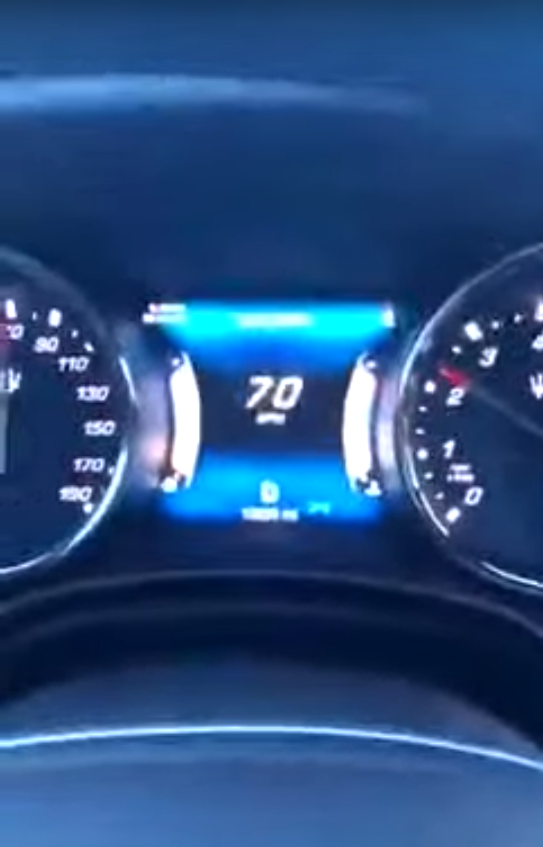 Is the woman really driving at least 70mph with a man hanging on her car hood? She's even slightly ahead.
As mysterious as the reason why, the man and woman in the video remain unknown.
Dani didn't forget to put a hashtag: #OnlyinFlorida.