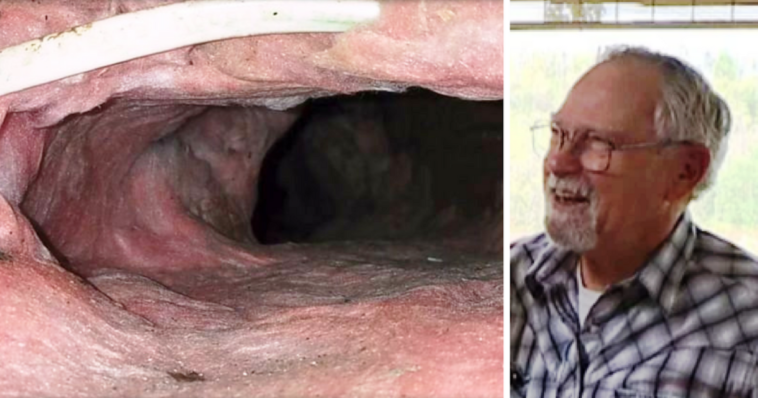 Creepy upstair creaks
If you have lived in an ancestral house, you must have heard some creepy creaks from the wooden upstairs and dated attic.
Bob and his wife Linda have been ignoring the same for long, thinking it's normal. But after several years, Bob thought it's getting disturbing and something might be causing it.
Rat infestation is a common problem in their area so it became his primary suspicion. After heading upstairs to check, a huge tunnel surprised the daylight out of him and much more did the nightmare guest living in it.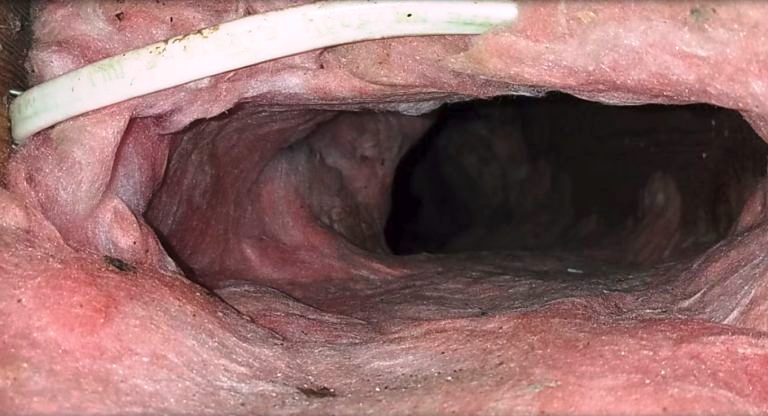 This is too cringe-worthy
It was a giant snake! No exaggeration in that statement, it was indeed enormous.
No small animal could have created such a huge tunnel so the suspicion will mostly point to the lurking serpent. It turns out the house they thought they own for themselves has another home in it for something else.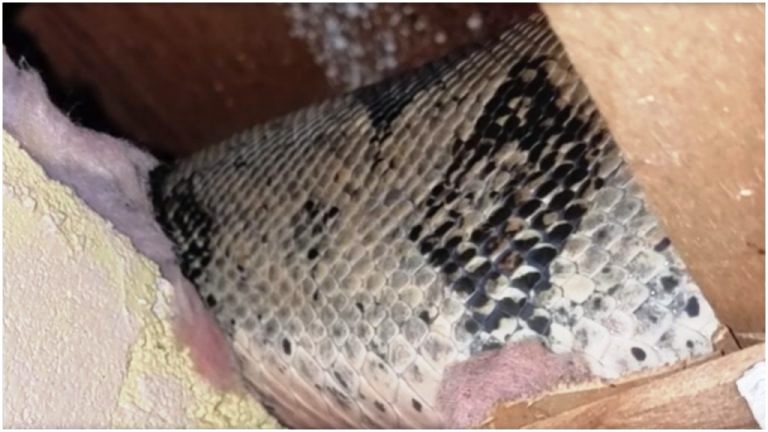 Snake in the attic
Bob immediately called the Sarasota Animal Control. He hoped and prayed that they have the tools to help him exterminate the reptile. After checking, they concluded that it was a poisonous diamondback rattlesnake.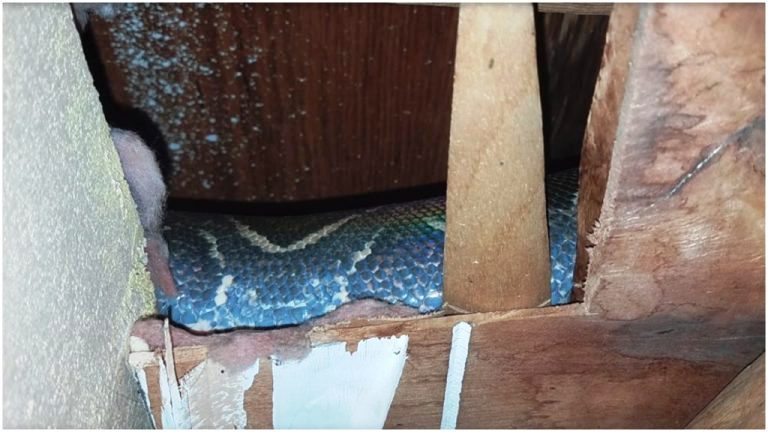 The worse news is, it had gone so deep into the walls that the group couldn't get to it.
Searching for all possible solutions to save his family from danger, Bob resorted to a friend who deals with dangerous animals as sharks.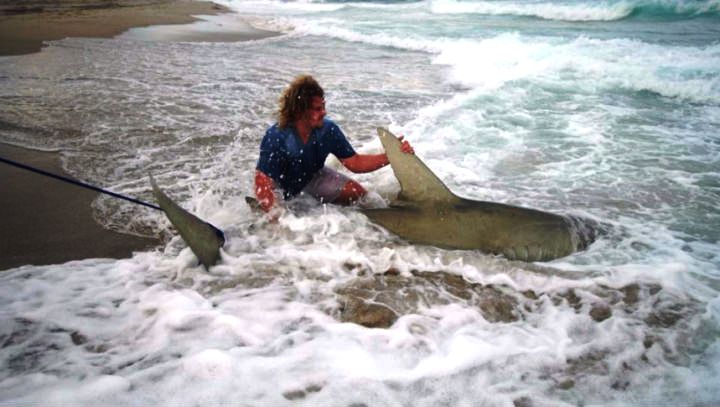 To his relief, Mark Lampart gladly came to send help. After looking around, the expert found a two-feet snakeskin inside the tunnel.
Lampart was able to locate the viper but it was hard to get into it to remove the snake. To the best of his abilities, he looked for a way and peeled out at the insulation, layer by layer.
After successfully pulling it out, they discovered that it was a Columbian red-tailed boa constrictor – and it was seriously huge! Red-tailed boas can actually grow up to 10 feet long and 50 pounds heavy.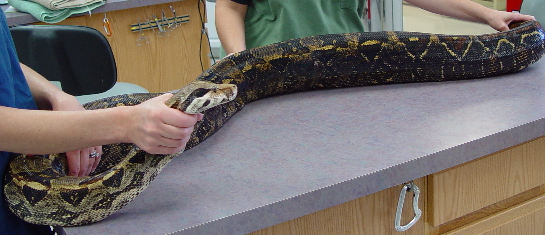 They aren't poisonous but their muscular features can wrap around your neck until you lose air. This snake breed is a carnivore and it preys on rats, rabbits and even chickens.
Can you fathom how many animals it has eaten in there during its stay? It could have been eyeing at humans all along! Good thing they got rid of it before it's too late.
The shocked couple asked Lampart how it got there in the first place. Lampart explained that they are tree-climbers and it most likely came in through their roof. Shivers.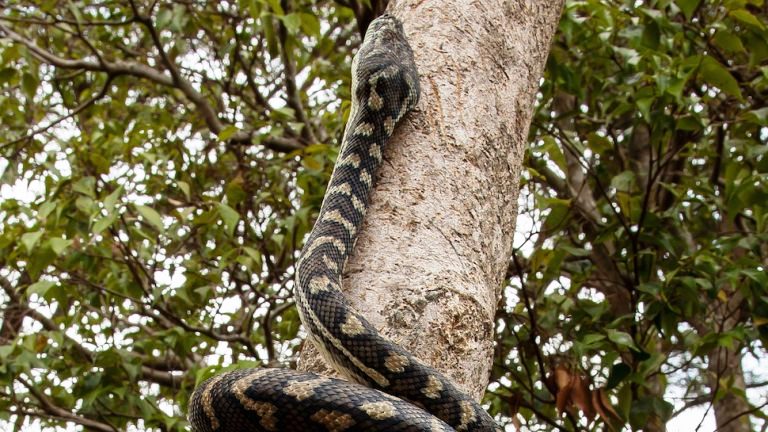 This incident will probably hunt the family for the time to come and freak them out every time the old house makes a creaking sound.
You might want to check your attic sometime soon.