Many pet owners have already seen how loyal their fur babies are to them. But, for this loyal cat, it never changed even if he's not sure whether his master will come back.
Cat Watches Over Owner's Burned House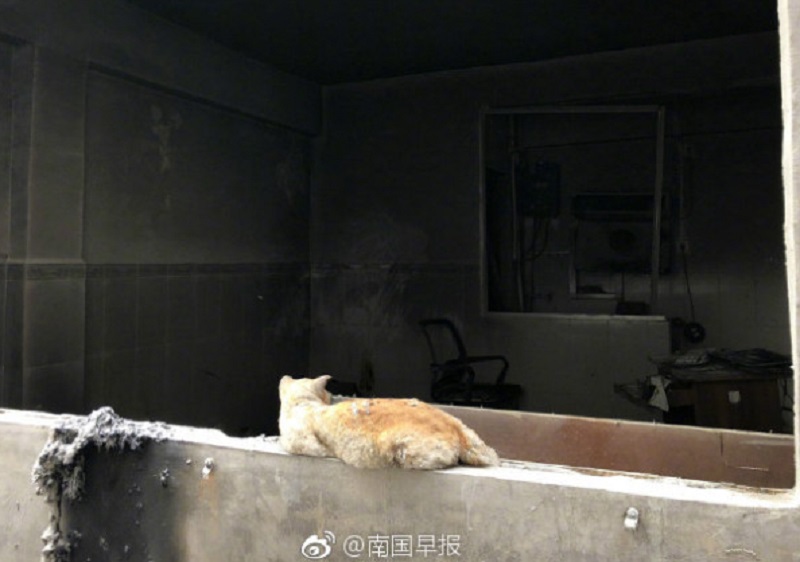 Four days after a gas exploded in an apartment in China, people found this lonely cat watching over their burnt home.
According to the Nanguo Morning Post, the 27-year-old owner jumped off from the seventh floor of the building during the explosion. The unfortunate event happened in Changgang Village, Nanning,  in the early hours of June 15.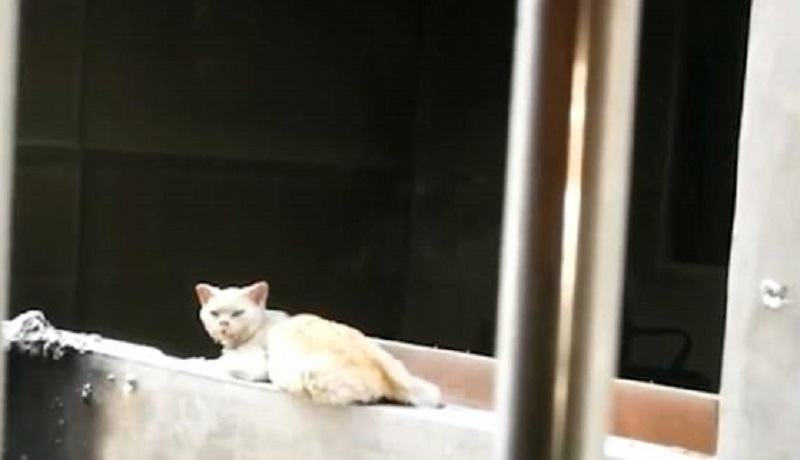 Upon investigation, 16 people were confirmed to be in‌jur‌ed in the explosion. However, local aut‌hor‌ities are still verifying if the owner has actually died.
Despite severe injuries and wounds from the blast, this loyal cat still refused to leave the apartment as if he's waiting for his beloved owner.
People captured a lot of photos of the heartbroken cat who was staring at a completely burned apartment. The photos soon became viral on Chinese social media and were widely shared on the Internet.
These pictures touched the hearts of some volunteers and brought the loyal cat to a local animal rescue group, Nanning Stray Cats, to have its burn wounds treated.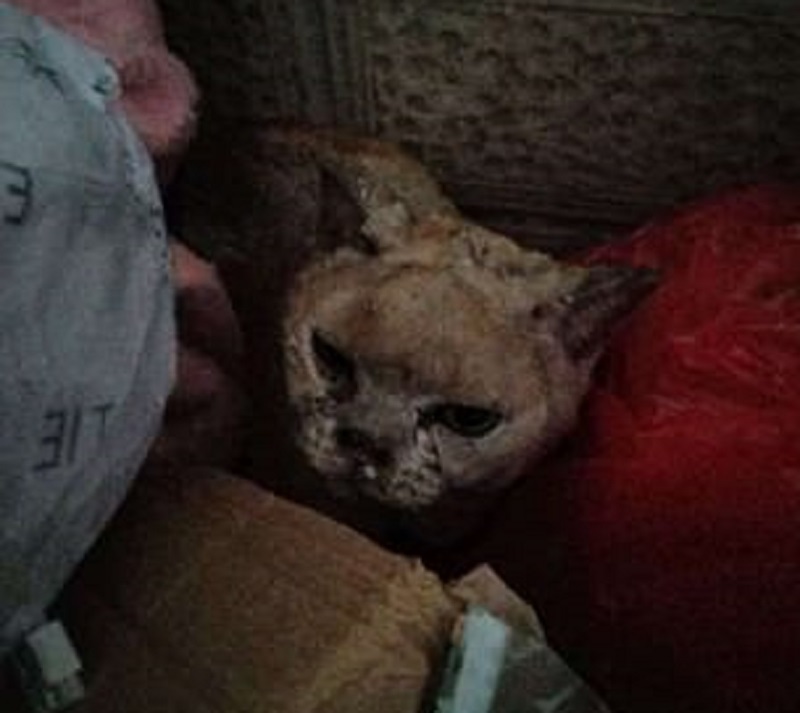 After the rescue, the organization renamed the injured cat "Enong". They officially stated in a social media post that it had s‌uff‌er‌ed from multiple burns on the nose and its four limbs.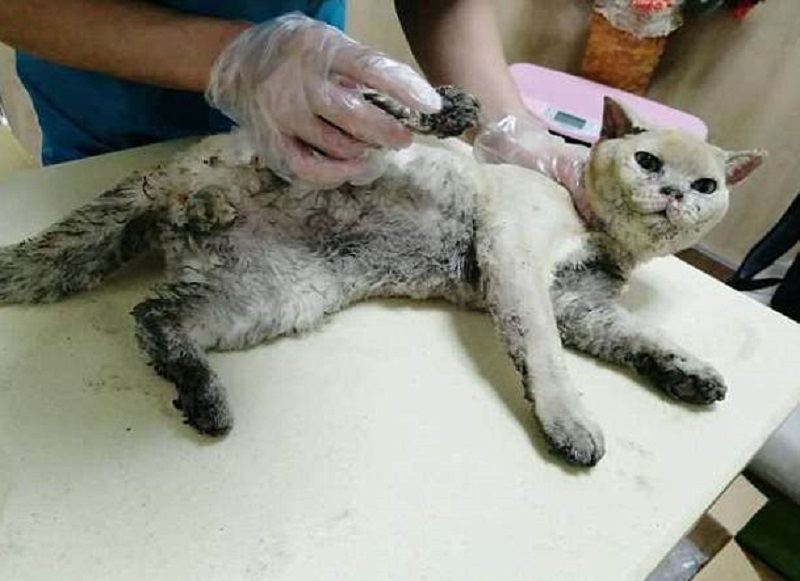 Aside from the physical scars, the veterinarian who treated Enong reported he also experienced severe dehydration. The poor cat also had lung infection from inhaling too much smoke during the explosion.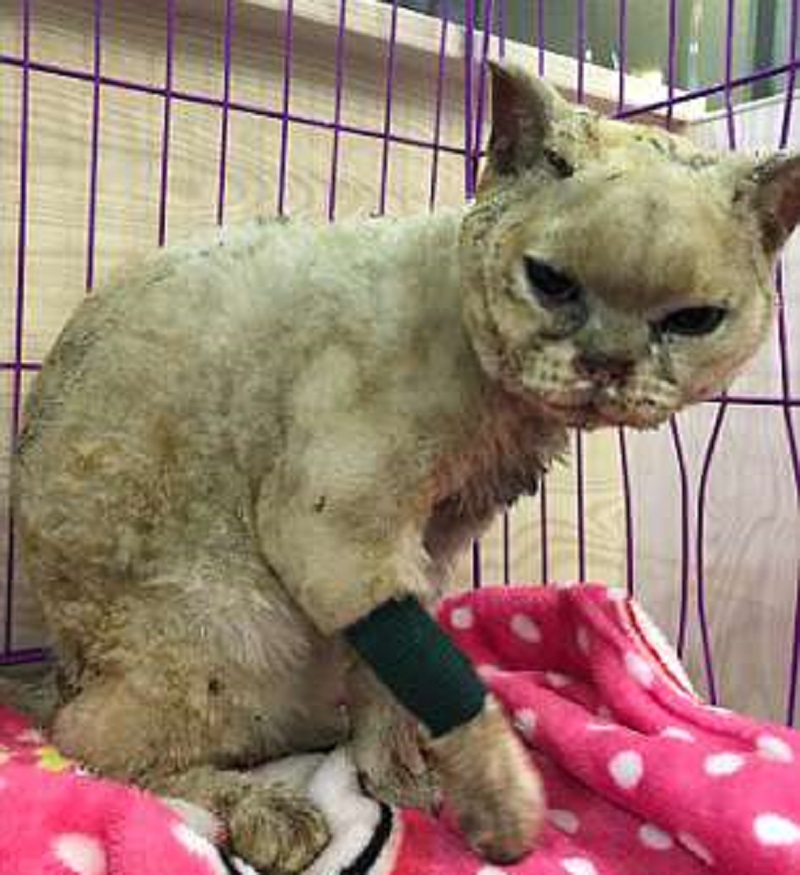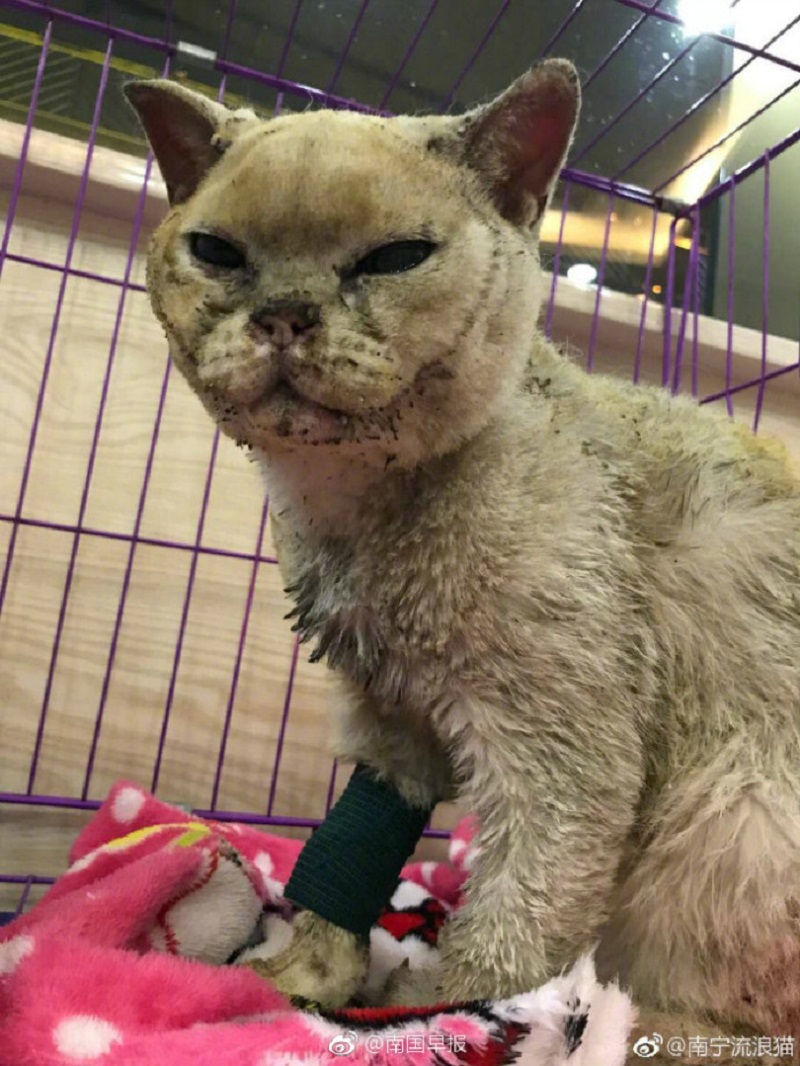 Enong is now recovering from the wounds he obtained from the blast.  The temporary shelter Enong currently stays is hoping to find a new loving home for the loyal cat.