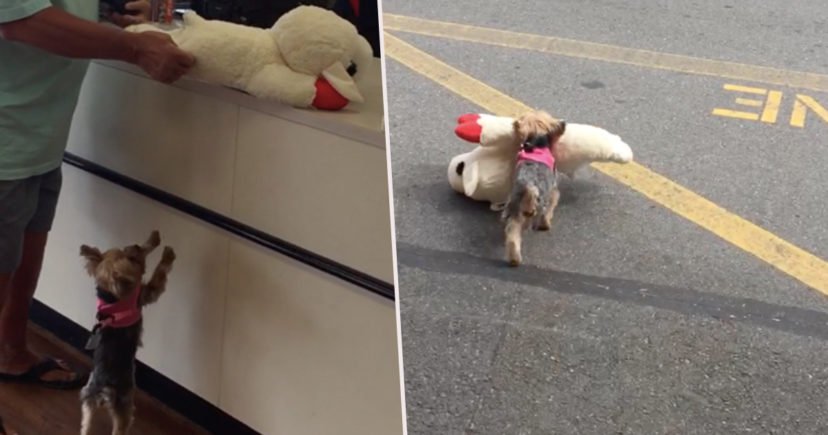 That feeling when you finally have the items you've been wanting for ages right in your hands. And the feeling when the item you ordered online is finally at your door.
That excitement that you can barely contain. You know how it is.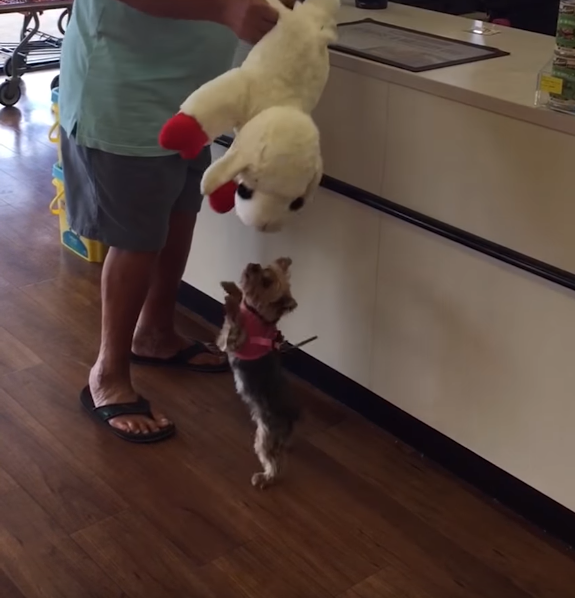 The Confession of Lucy the Shopaholic Dog
This little Yorkshire Terrier, Lucy, went viral after her owner shared a video of her shopping a toy online. A soft toy which made her titchy-tiny frame look even tinier.
Shopaholic Lucy went out shopping with her human parents and picked out her cuddly sheep teddy. It was reportedly the biggest in the shop and Lucy could not have been more thrilled with her choice.
The adorable footage below shows that the little dog wasn't shy about picking out a toy, even if it happened to be 10 times her size. Her human mommy proudly showed in the video how Lucy waited patiently for her toy to be bought.
Her little paws couldn't wait to touch the sheep teddy.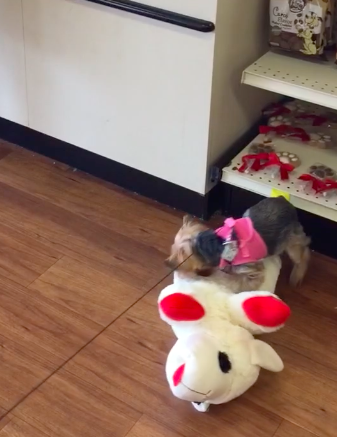 Lucy the Yorkie Really Loves to Shop and More
According to Lucy's owner, she is big on shopping and takes purchase decisions very seriously.
"Going shopping for a toy with Lucy is something we do quite often. We always let her pick out the toy she wants… she actually will get up on the lower shelf (it's one that she can reach easily) and she will sniff and search for what she thinks is the perfect toy! She will sniff several [times] before she makes her decision.
As soon as she finds what she thinks is the perfect toy, she latches onto it and is ready to leave. We let her take it to the register counter and she really tries to be patient while the clerk is ringing up her toy."
Lucy seems to be not just a Shopaholic as her human mommy revealed her other hobbies.
"Shopping is not the only thing she likes to do! We can add swimming and playing ball in our pool. Lucy is a very unique little dog and is totally oblivious to her size. She thinks she is just as big as any of the big dogs and she will let them know it."
Watch the video of Lucy in a 'shopping' mode by Ryan Barrentine, provided by ViralHog below.
Get you a dog as fancy as Lucy!