Do you still remember that childhood moment when you're having a brawl with a younger sibling and mom comes in? She's handling a rolled-up newspaper ready to slap both of you to break the fight. This looked like the same case when a zoo director broke up a clash between two lions with nothing but a flying slipper.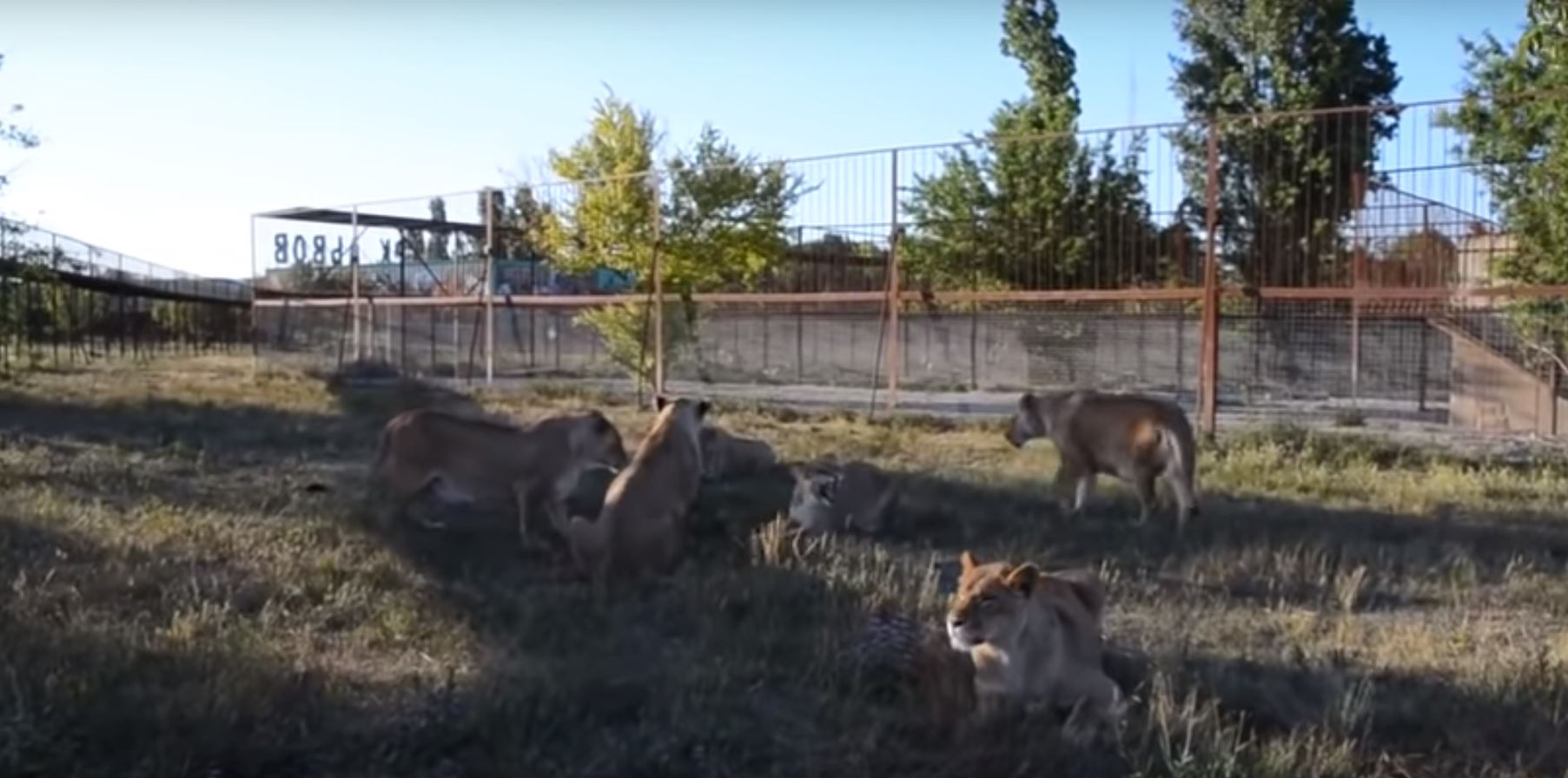 These lionesses seemed to be chilling inside their cage on a normal day
It was a normal zoo day at Ukraine's Taigan Safari Park when some lions decided to take the play to a more violent level. If you know how it feels to play-fight with your cousins on a day at grandma's when you were a child, this almost feels like it.
Tourists are hitching a ride inside the safari to get up close and personal with the supposed-to-be gentle lions inside the zoo. The visitors were with park owner Oleg Zubkov on a beautiful day.
But while the tour is starting out good, the pride of lions they came across with are in the mood for a serious wrangle.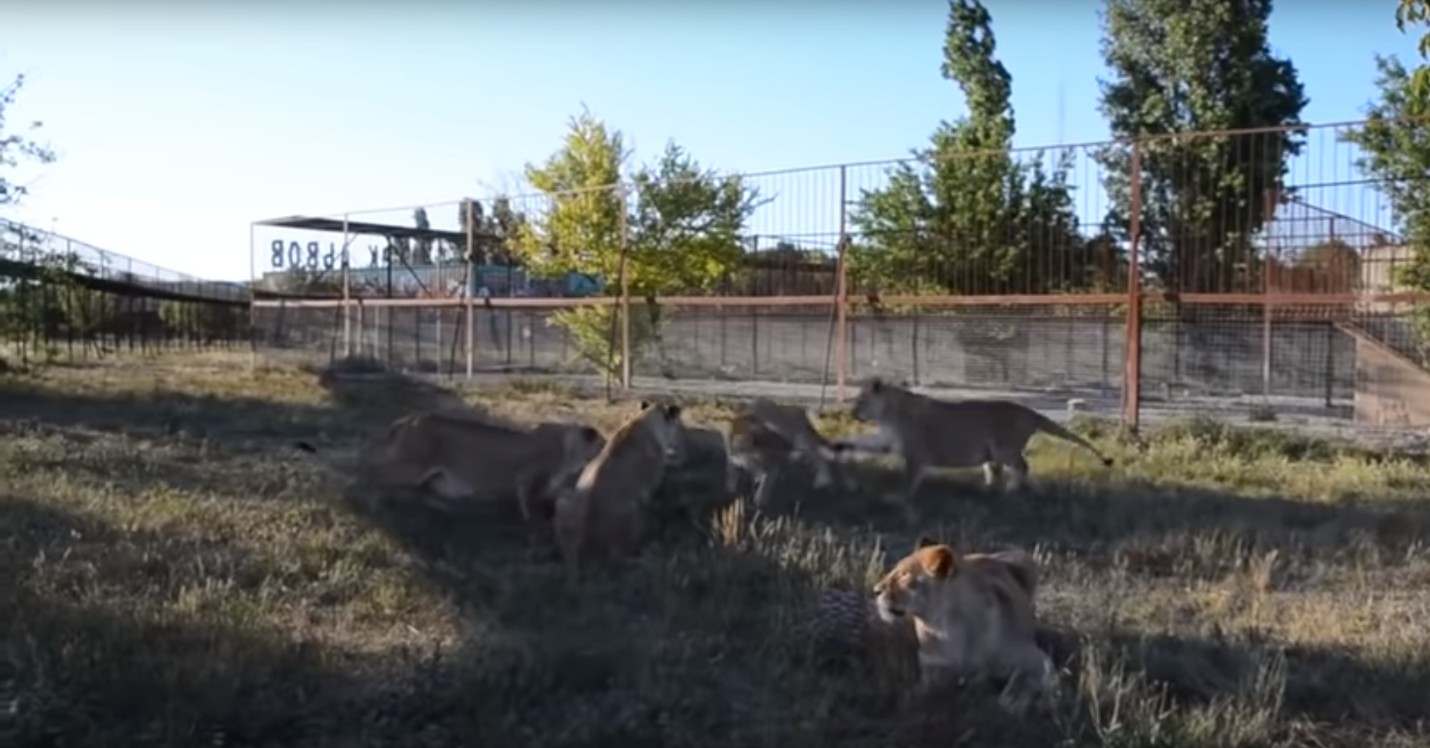 While one of the lady tourists is holding up her camera to record an amazing day at the zoo, she captured something better. As one of the lionesses tried to engage another in a brawl, Zubkov entered the scene.
He went in game-faced and ready to punish a group of lions fighting like a mother bringing a flip-flop towards his aggressive son. If you have a mom as this, you have probably seen her flogging towards you with any one of the following: belt, wooden spoon, tea towel, thong or rolled-up newspaper once in your life.
Anyway, as Zubkov is approaching, another large and creature is about to join the war party — a male lion. If anything, the lion is the king of the jungle. If I were Zubkov, I might have run for my life fast, but I wasn't.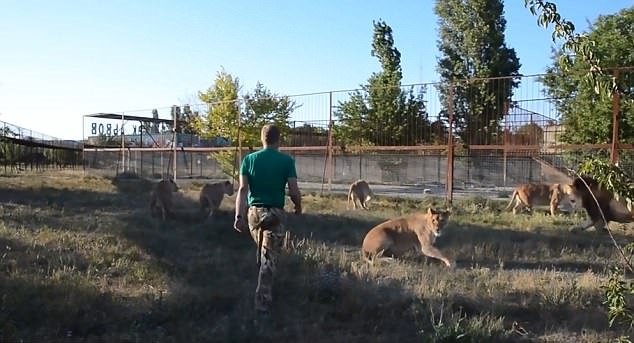 He is clearly not buying the lion's game. Just look at him walk towards them as if he's more than ready to teach them a lesson. Well, that was it, really.
While the male lion is immediately walking in for a brawl, Zubokv grabs his magic slipper and splits the fight in two with a single throw! If he's a referee, he's calling a fight over as soon as it started. Good thing this is not MMA.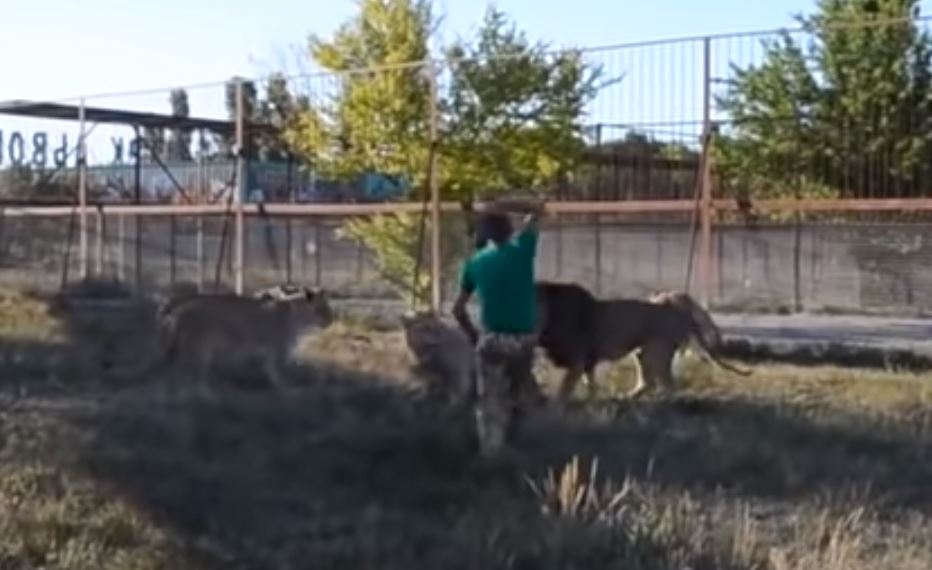 Did you see that coming? A zoo director slapping fighting lions with a magic slipper! As awesome as it may sound for a badass human, Zubkov's discipline seems firm but fair.
He can be heard saying:
"They are being naughty and so here comes the magic slipper. This is a scary weapon."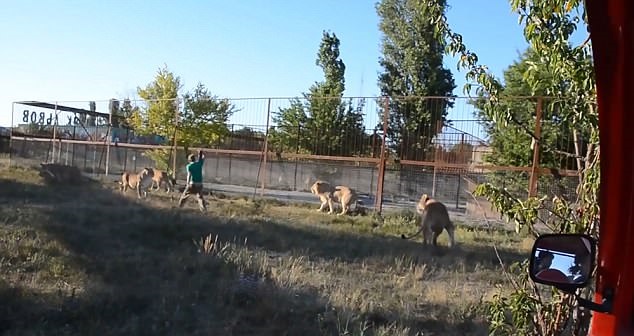 There he goes. Just like a neighbourhood grandma running at a bunch of kids fighting on the street.
Good on you Zubkov, for protecting the lionesses from the lion and showing them who the real boss is. Thanks to the magic slipper.
Watch the video below: