Howdy 'kidults!' Do you want to satisfy your feline and artistic thirsts with a single life-sized sculpture?
Hong Kong-based company JEKCA introduces a fury line of interlocking building blocks or 'Legos' in the shape of cats. 'Kidults' who can't get enough of their feline pals can choose from a variety of breeds, colors, poses and symmetry.
Whether you want to celebrate your cat with its 'pixelated' replica or confuse it with a low definition image of itself, these steady sculptures are now ready for you to build.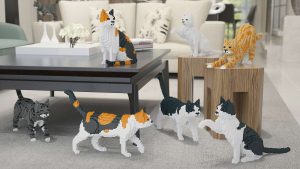 Assemble your pet!
JEKCA offers each unique build-it-yourself figures at around $66 each. The company eliminated the need for hassling glue in crafting them but retained its rigidity and provided a step by step manual in every package.
Through the use of patented technology in creating these complex structures, JEKCA guarantees that they are not like flimsy toys to easily collapse and break apart. The procedures were also made reversible and straightforward.
What joys a lot of customers on these Lego cats is the myriad of options they can choose from!
POSES
All feline-lovers know a plethora of poses their cats do everyday. To make every sculpture realistic, JEKCA replicated some of the usual kitty-postures all clever cats display.
1. Sitting
Imagine this as your fury buddy assuring you will go straight home after every shift.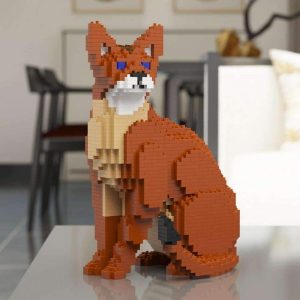 2. Lying
All felines do this "Watching TV with my hooman" pose at the couch.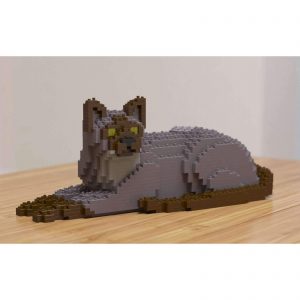 3. Walking
JEKCA perfectly mirrored how your cat follows you to the kitchen at lunch time.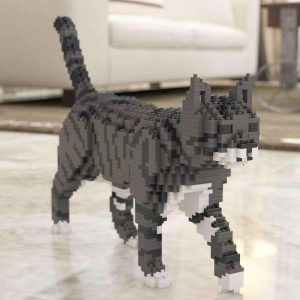 4. Stretching
Seeing this pose makes all cat-owners smirk at the thought that the 'boss' was well-fed today.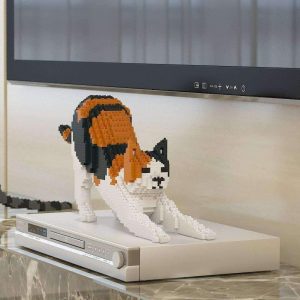 5. Investigating
There is either another cat in the house or you came home late when it does this pose, no in between's.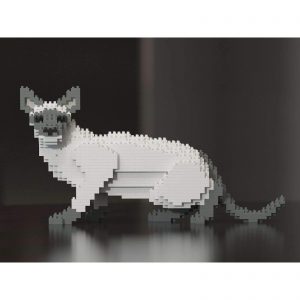 6. Sitting Upright
Cats can be coerced into propping themselves up on their back legs when the rustling sound of the 'treat' bag is in play.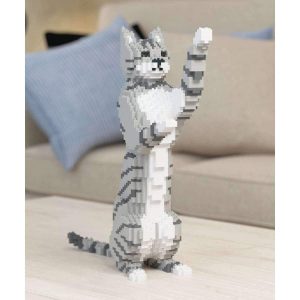 7. Paw
Uh-oh, its the belly-scratching request no owner can resist.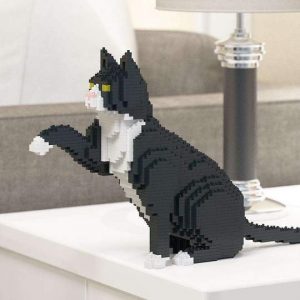 8. Running
Smells like prey!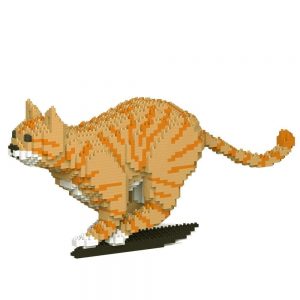 BREEDS
Artists love extending possibilities. Since people own not one but plenty of cat breeds, JEKCA created the most popular of them and turned them into a fusion of toy, art and pet.
1. Tabby Cat
Tabby cats are domestic felines with distinctive stripes, dots and swirls.

2. Tuxedo Cat
Bicolor cats were also named "tuxedo" for the obvious reason of having the colors of a suit and tie.

3. Abyssinian Cat
Abys are sleek and athletic cats known worldwide for being smart and playful.

4. Tonkinese Cat
A Tonkinese is a popular pet for its affectionate and perfect 'lap cat' personality.

5. Ragdoll Cat
Ragdolls were tagged as "puppy cats" for  their quiet, laid back attitude who love being people's home companions.

6. Siamese Cat
Siamese cats are respected for the myth that they descended from sacred temple cats owned by the royal family in Thailand.

7. Calico Cat
Calicos are predominantly white-colored cats, usually mixed with orange and black spots, which originated from Canada.

8. Persian Cat
Persians are the 'glamour puss' of the feline world for their long fur, sweet face and calm personality.

9. American Shorthair Cat
The American Shorthair breed originated from wild cats. They are muscular and are good in hunting, but are also best for domestication.