A tiny kitten gets adopted by a family of ferrets after she was rescued from the streets. The feline now thinks she's also a ferret for growing up under their wing.
Say Hi to Komari!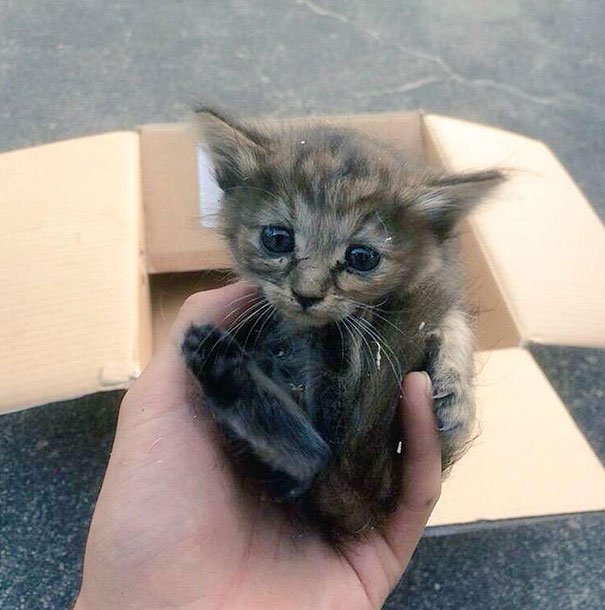 Komari is an abandoned kitty found alone in the streets of Japan. Reddit user MichaelMankus said they rescued her when she was just 5 weeks old. During that time, she was sick and starving, and her rescuers knew they had to help her.
Fortunately, these pet owners took her home to a family of ferrets.
After she was introduced to this unlikely kin, the needy cat immediately took to them and started snuggling.
She found a family she never had in felines with her new ferret brothers and sisters. They accepted her and shared her everything they have.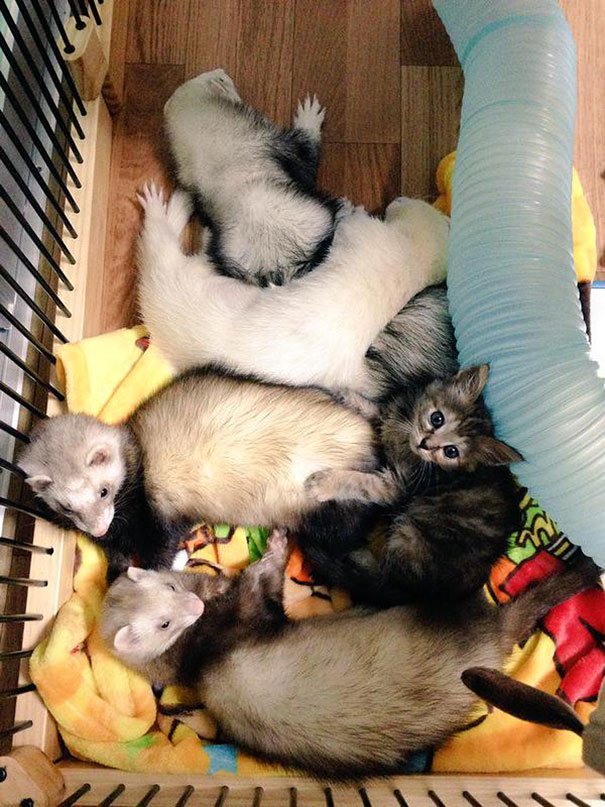 Look at them getting along well!
She fell in love with her new family. Apparently, they love cuddles as much as she does! They filled the home with snuggles and hugs.
It was 2015 when Komari joined the family. Now, she thinks she's one of them but we can't blame her.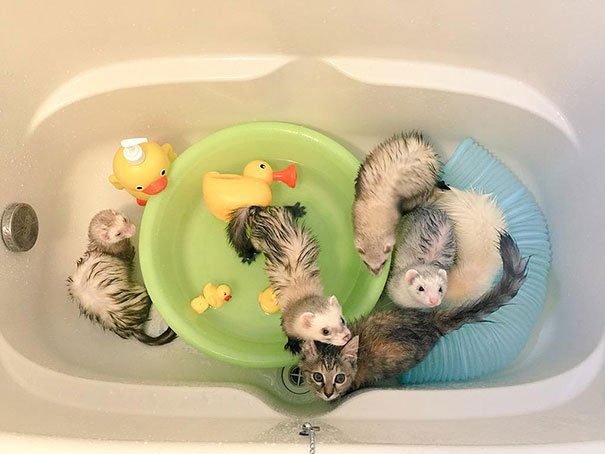 They shared her everything and did everything in her company!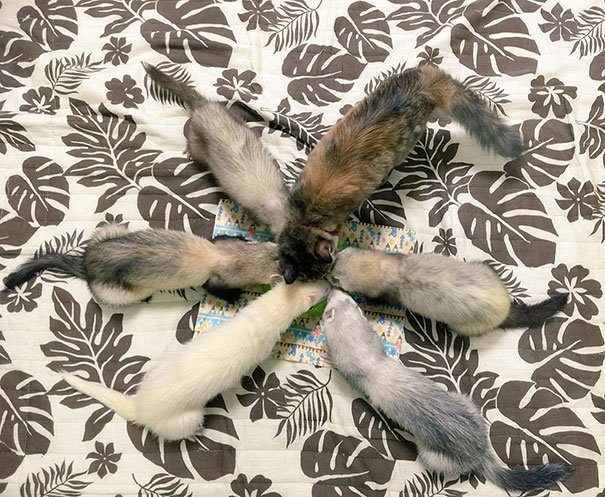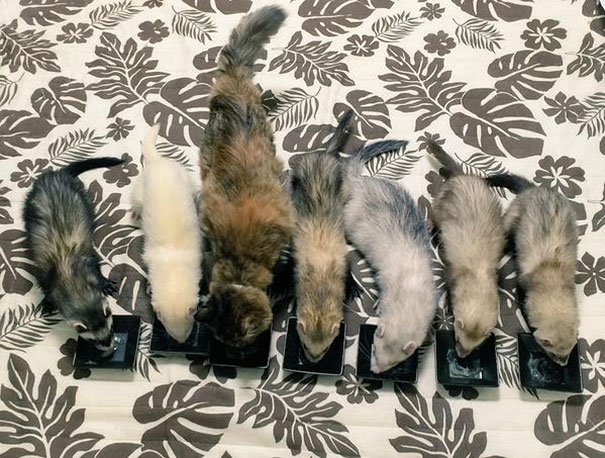 Meals became more fun with a kitten meowing at every treat.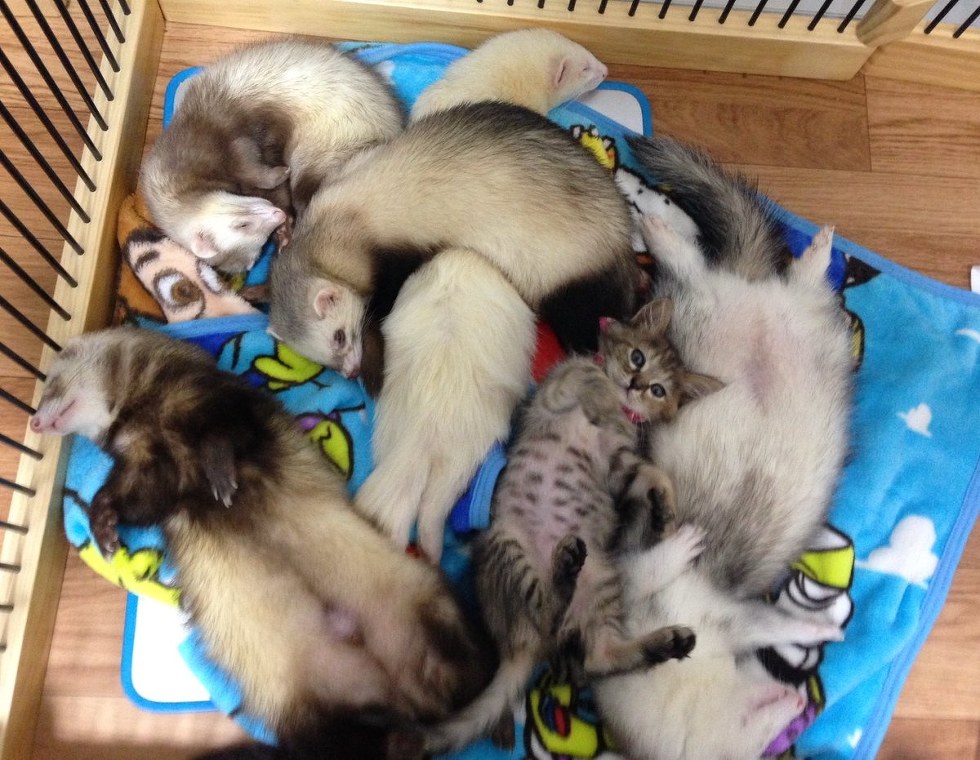 She's recovered into a furry feline who can be confused as one of her ferret siblings.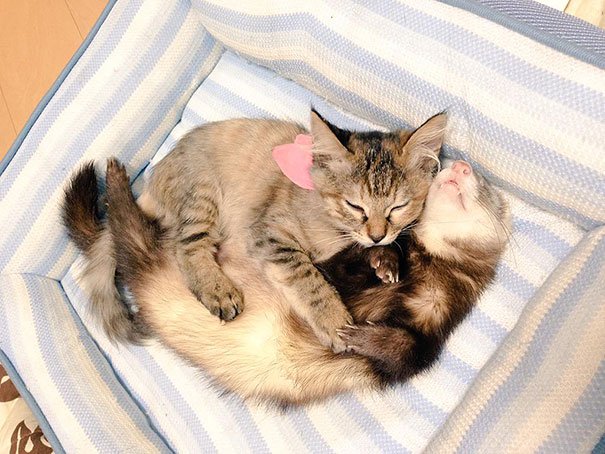 They love snuggles as much as they love taking a nap! She's now lying on comfy beds with a comfy family.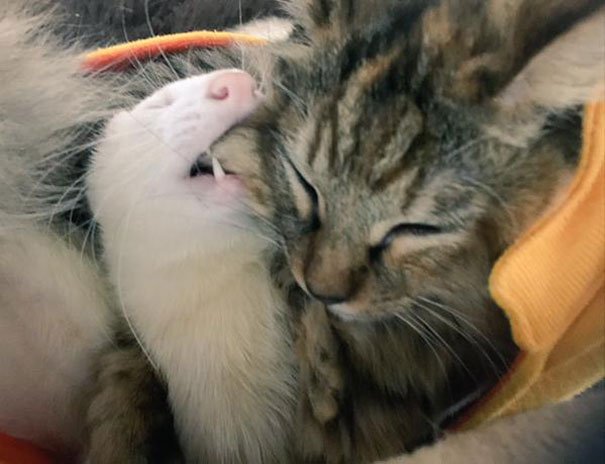 Tastes like ferret!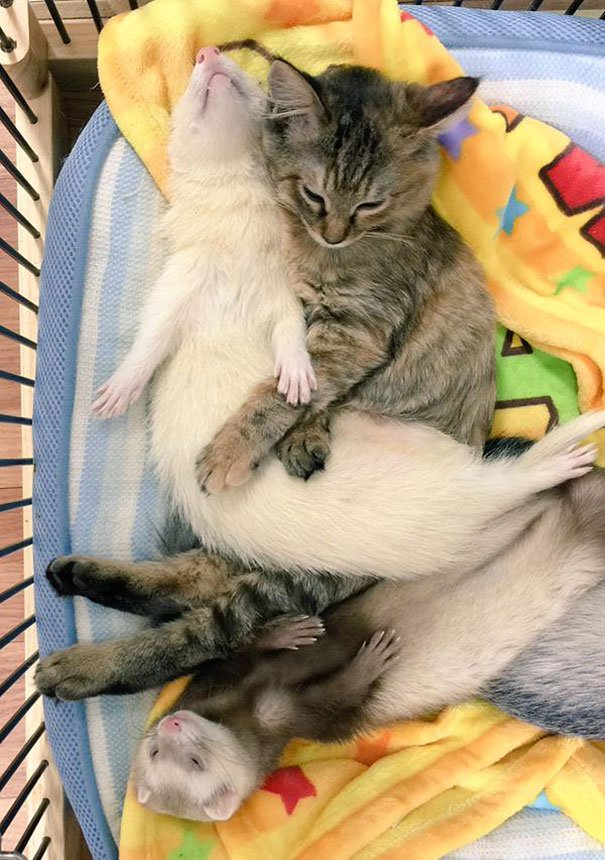 How much do they sleep in a day? They look like they can take a nap forever!
Can you spot the kitty? Bet not.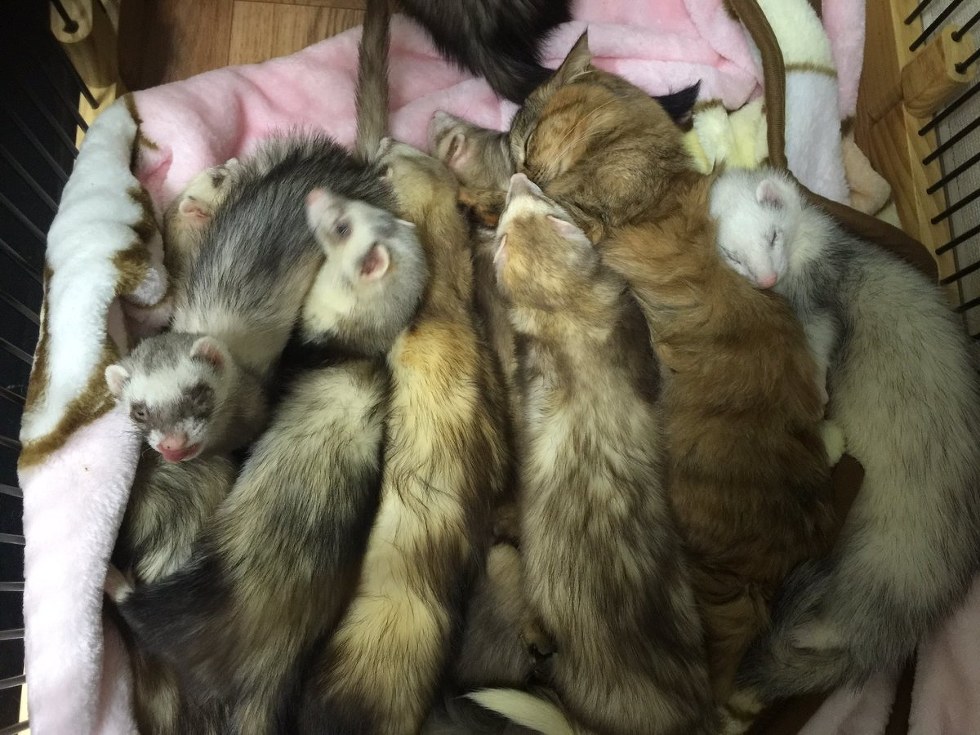 Komari has now grown into a fluffier kitty. This is an overload of fur!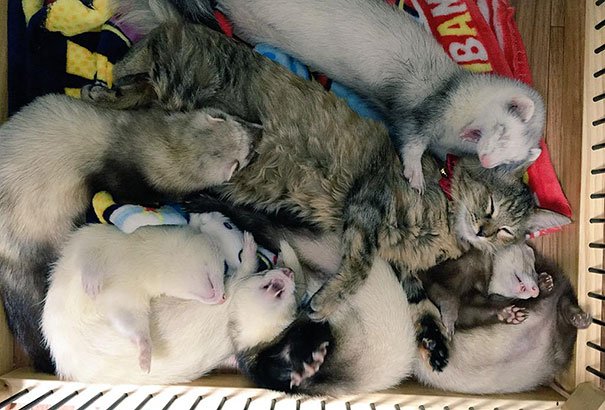 Cuddles are for everyone.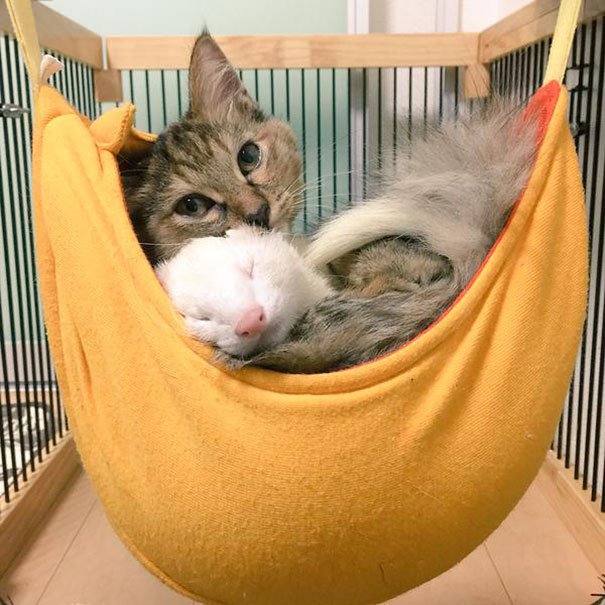 Komari loves sibling with her siblings as she grows bigger. Size doesn't matter for this family!