A kitten can't stop kissing cyclist 'thank you' for saving him while he was inside the man's shirt on their bicycle ride home.
Brazilian cyclist Viitor Fonseca came across a tiny, needy kitten while he was out on a ride. The weak little stray cat has no one with him despite being so young and in need of a mother's care.
Fonseca and his buddy knew the cat can't survive alone on the road so they decided to carry and find him a home.
Obviously, because they were on their bicycle ride, the two don't have anything to bring the cat with. So Viitor had a great idea of tucking the little fur into his shirt. To his surprise, he loved the shirt ride!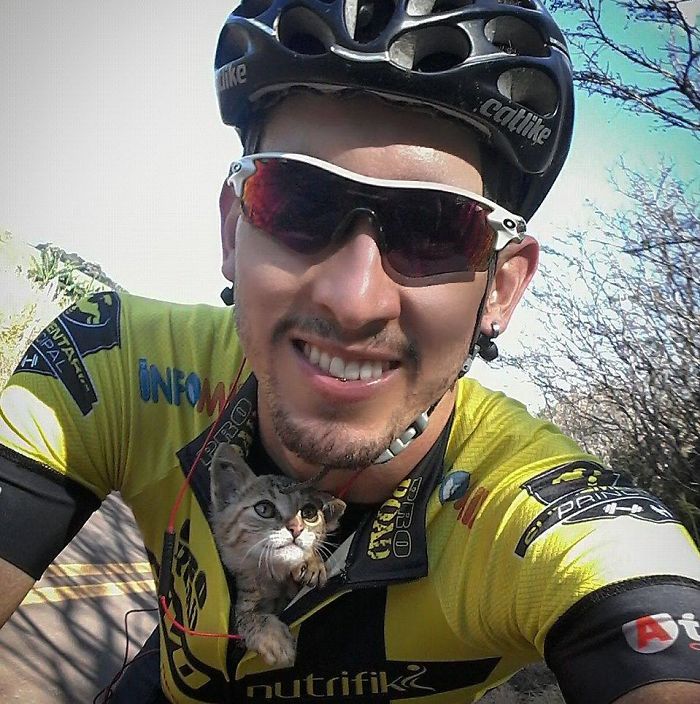 In fact, the tiny tabby can't stop kissing him 'thank you' on the neck and chin! He's clearly so grateful for receiving a better chance at life by finding him a forever home.
As they were on their ride home, the sweet little feline made his rescuer smile widely for the kisses.
"Saving a little life today," Viitor shared on Facebook. "I'm glad that he liked me and was not clawing me."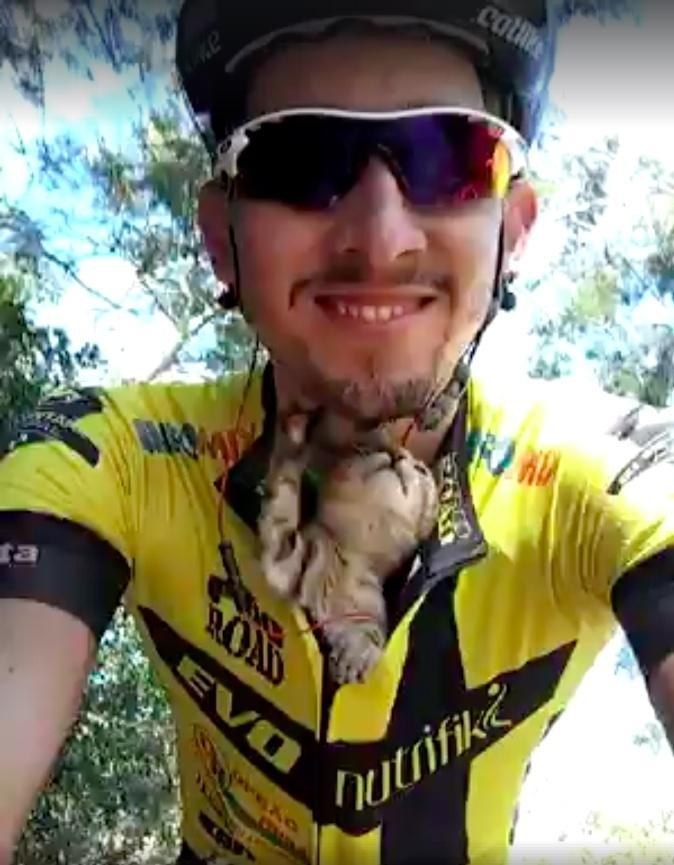 The ride was about 10km (6.2 miles) but Fonseca managed to keep the thankful kitten in his shirt with ease.
"All he did was play," he said.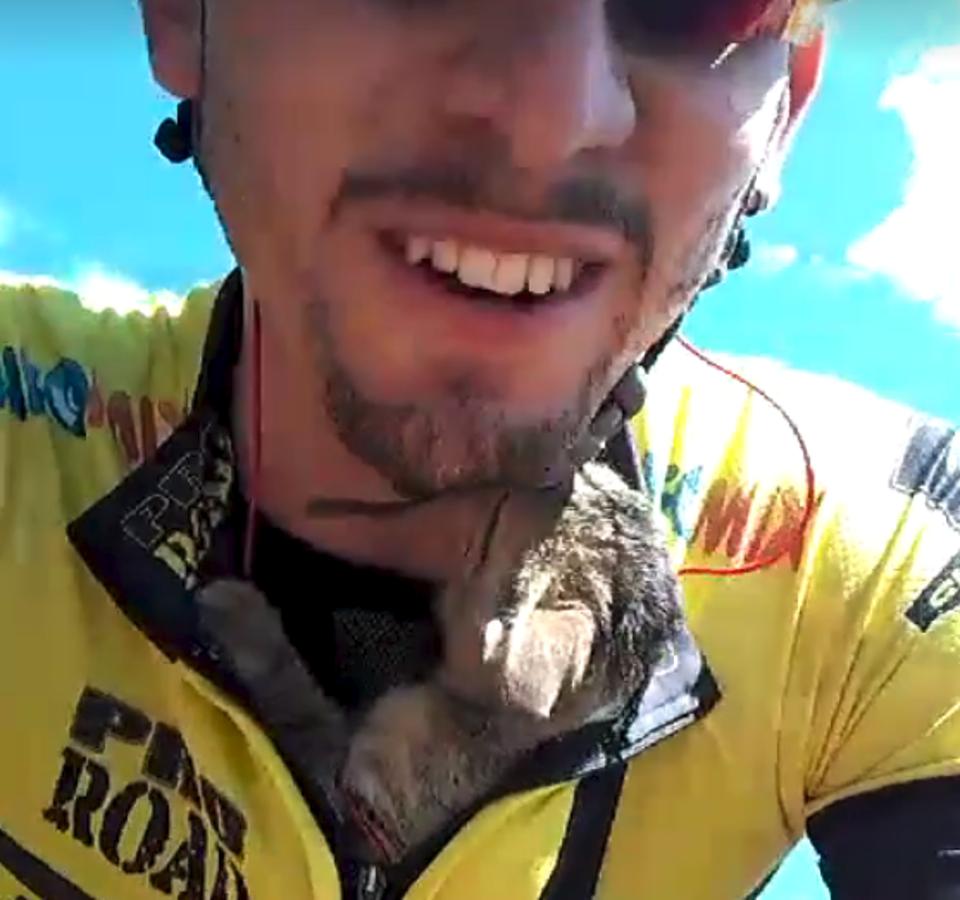 Fonseca was able to send the kitten to his forever home!
The ride was more than worth it and both of them had a great time together.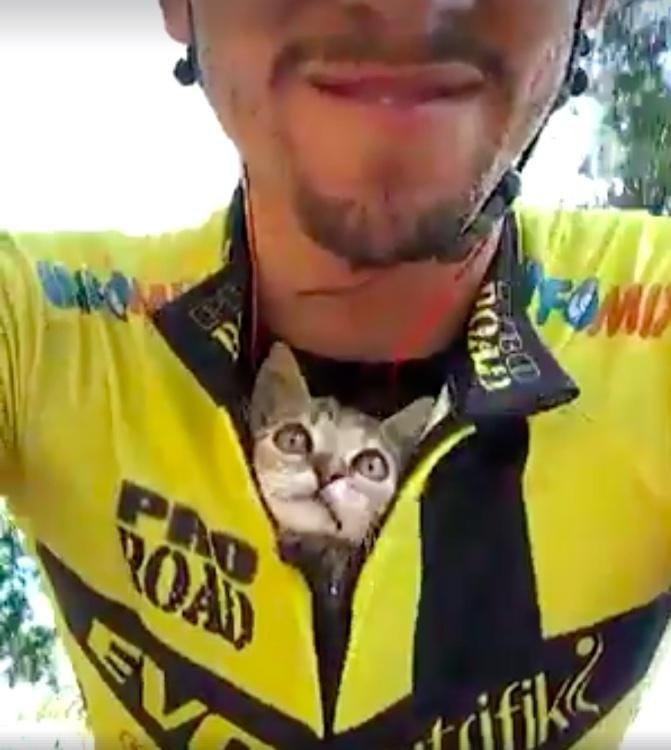 "Saving a little life today." – Fonseca