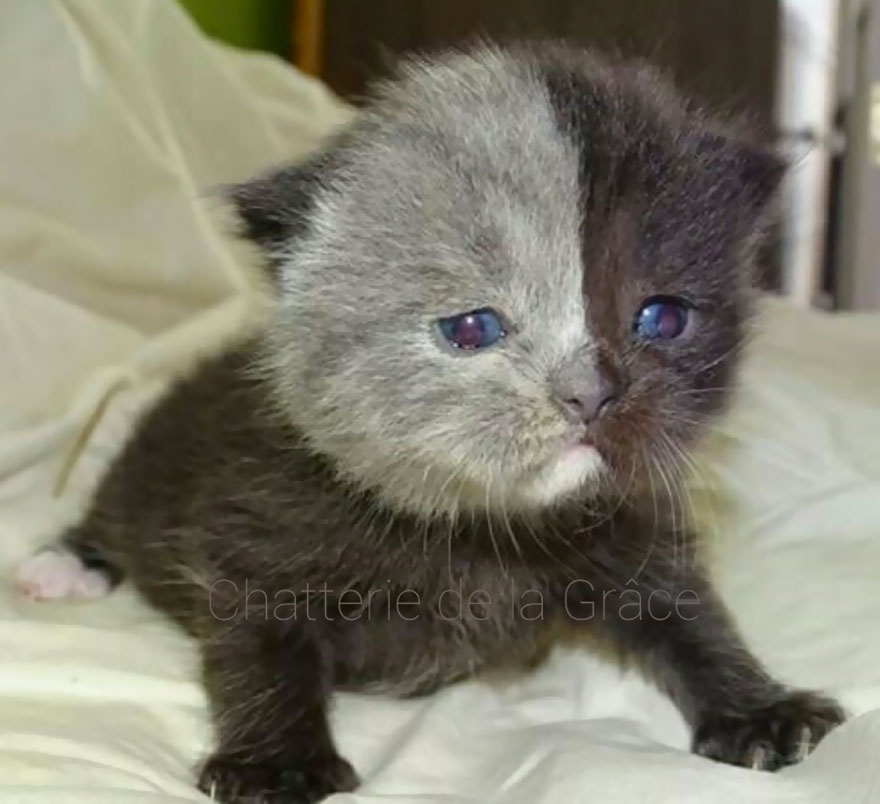 This two-toned furball developed a 'purrr-fectly' divided colour, making it look like it has two faces. 
Narnia, the rare British Shorthair cat, recently took the Internet by storm when professional animal photographer Jean-Michel Labat captured beautiful photos in France. Although the cat's condition was very obvious, Labat was able to focus on the beauty of the unique feline – which it probably obtained from its mother's womb.
Stephanie Jimenez, the breeder, instantly fell in love with the two-toned cat right when he was born on March 28, 2017.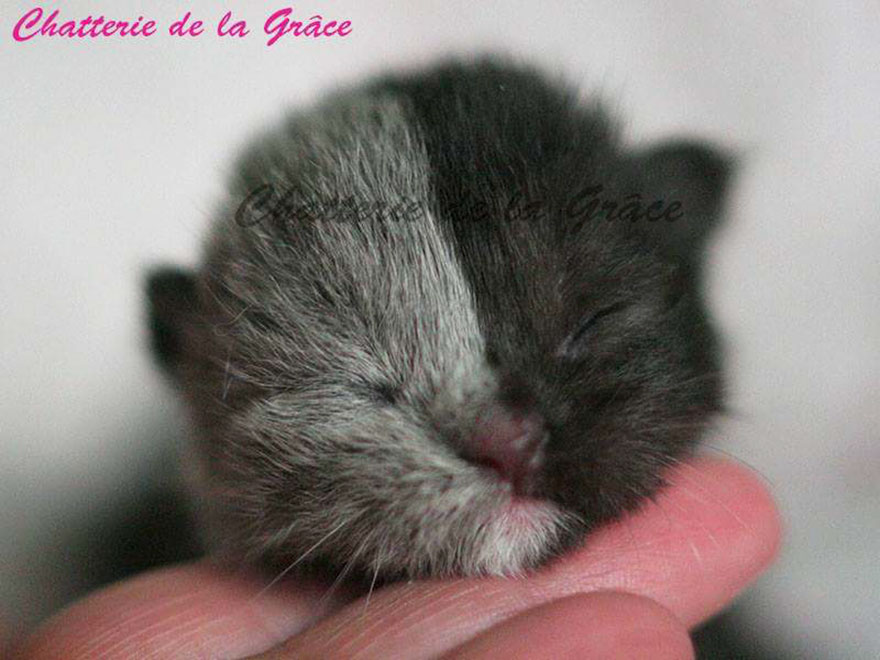 The owner can't exactly determine how the appearance of Narnia came out to be this way, but cats who have strange looks are called chimeras. A feline chimera is a cat whose cells contain two types of DNA, caused when two embryos fuse together.
In fact, these cases aren't rare, and they usually occur in most male tortoiseshell cats.
Narnia Grew Up To Be The Most Beautiful Cat Ever
In case you're wondering how Narnia looks like now that she's all grown up, well, feast your eyes on these photos captured by Labat.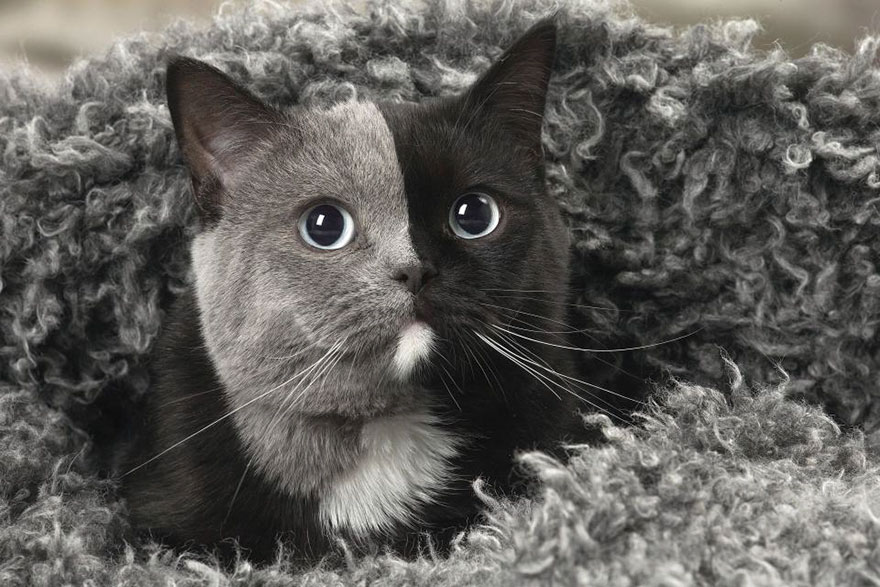 This unique cat is naturally photogenic! I could stare at him all day.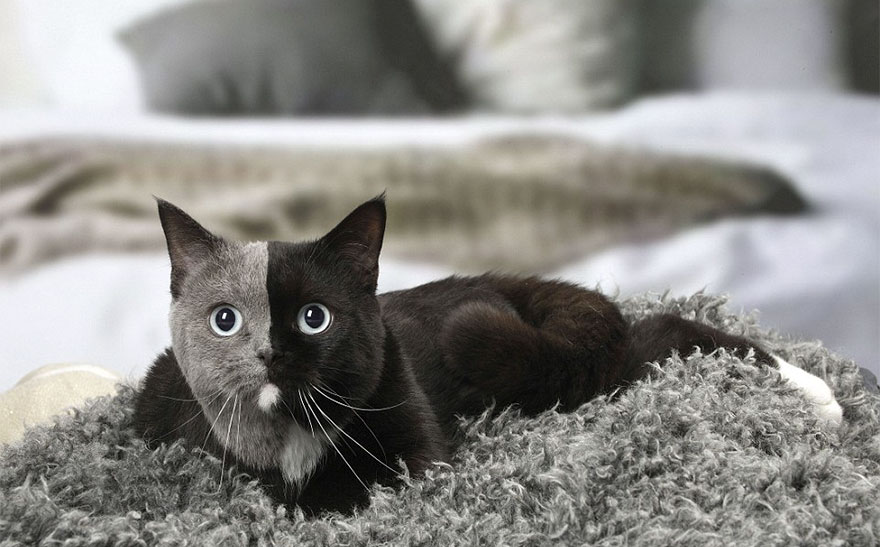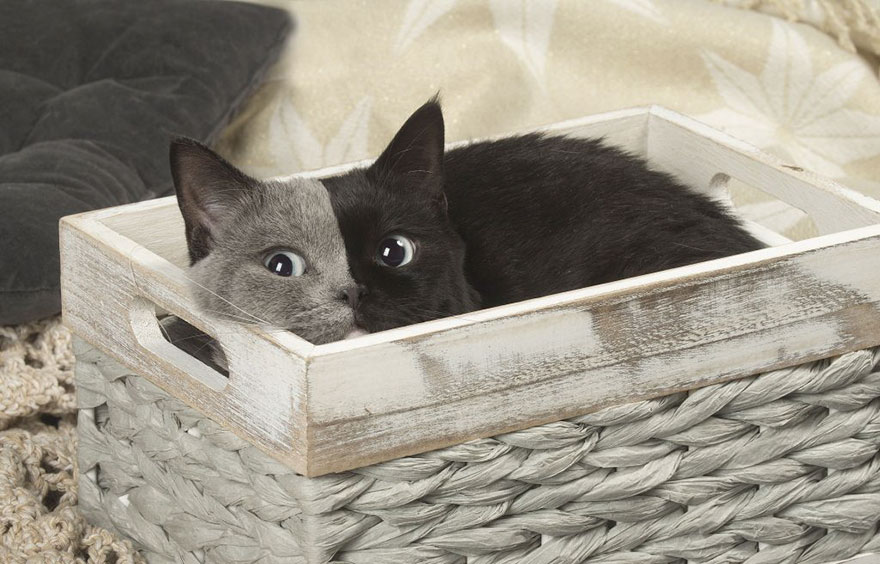 If you want to have a daily dose of Narnia, you can follow his Instagram account @amazingnarnia.
Narnia Is Born To Be a Model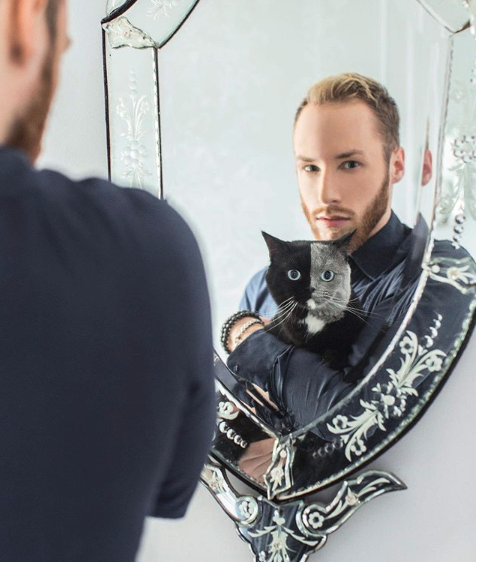 Meanwhile, here's a cute video of Narnia when he was still a little furball:
Narnia is the most beautiful cat I've ever seen, and I wonder how many more cats out there look just like him!