The holiday season is usually a time when we just eat. Let's be honest for a moment: there is so much food at the table during the holiday season, you're bound to put on a pound or two. And I want you to enjoy any holiday season as much as possible.
But afterwards, it's time to detox your body. What does that mean? Well, remember all that fatty food you ate for Christmas? That's the food you want out of your system. It's time to dust off the juicer and get some juices flowing through your veins. And the same way you gained some pounds during the holiday season, you can shed some pounds afterwards.
By flushing toxins and fat from your body, you'll lose some weight. Stay with me as we go through several detox juices.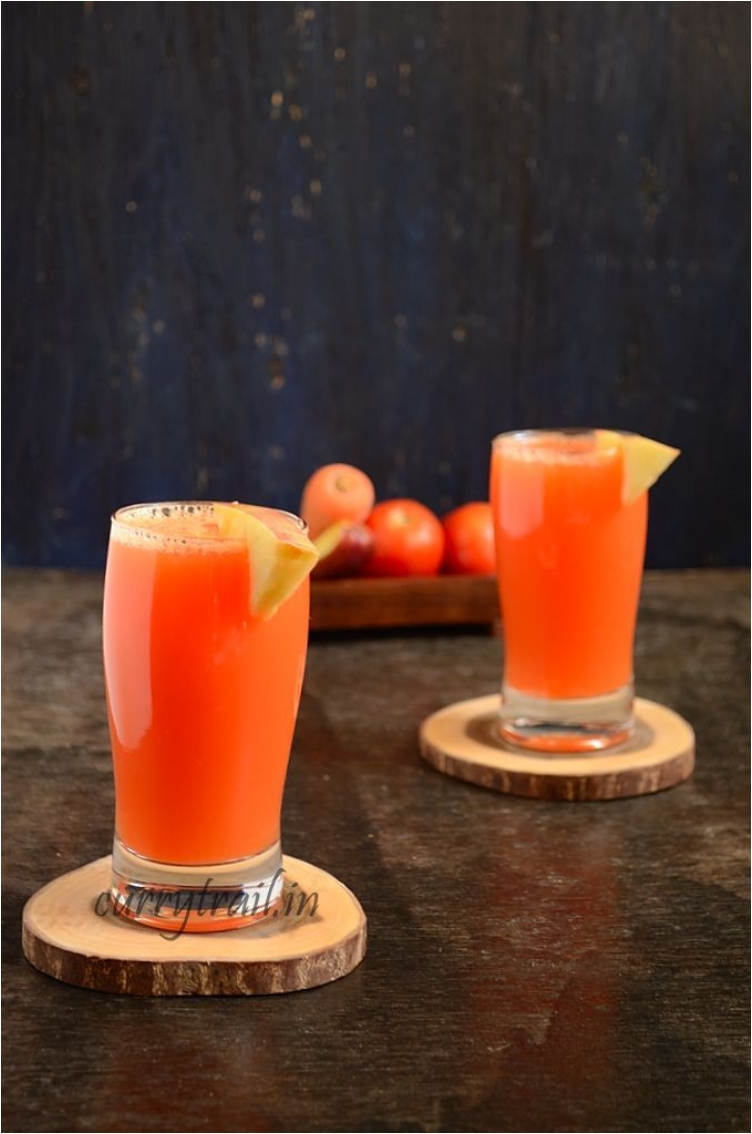 Let's start with an orange-looking juice that is just packed with vitamins. As we start, I must say an orange juice is one of my favorites. Green juices—not so much. This orange juice is packed with different vitamins and minerals, courtesy of the ingredients. Bonus points for getting a sweet and fruity drink.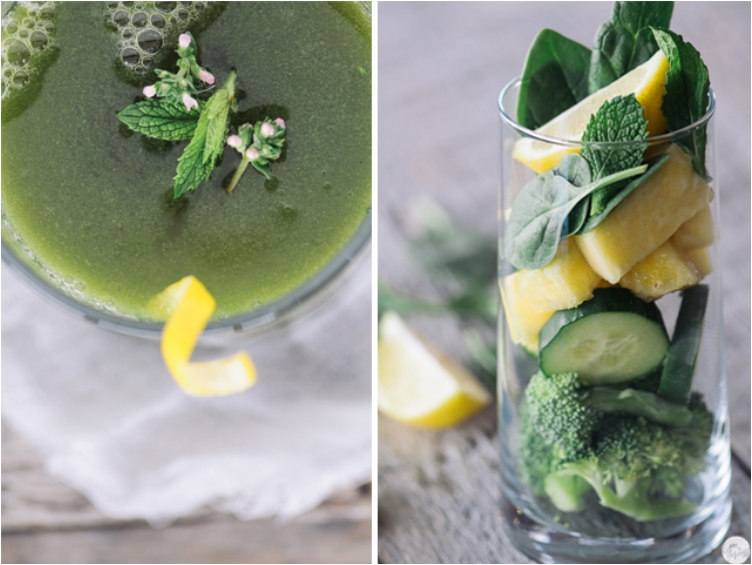 I said that I'm not really into green juices. But that's just a matter of preference. Green juices are absolutely healthy and delicious. And this one is very juicy and watery, courtesy of the lemons and cucumber. The broccoli is what gives it the creamy and fiber-rich content.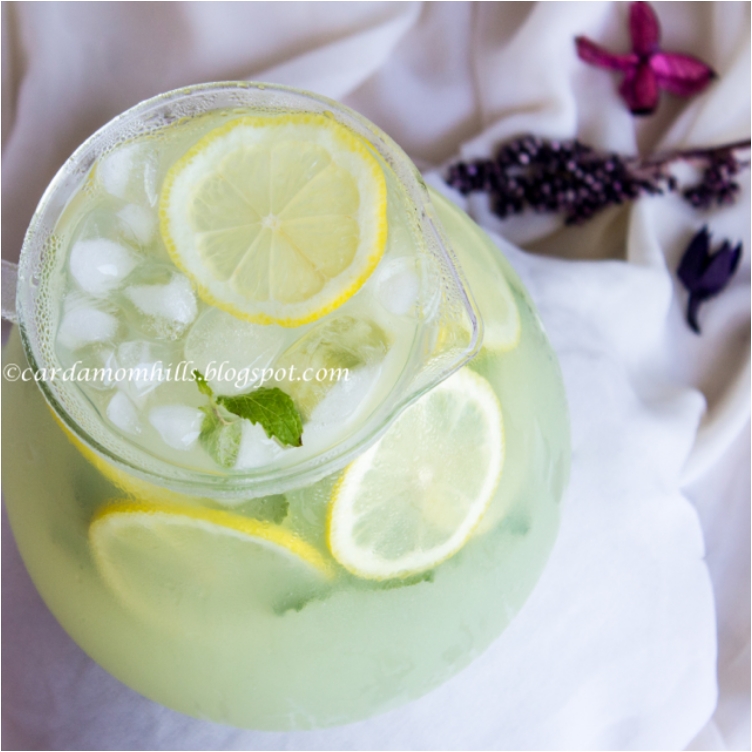 Don't worry—you can find Indian gooseberry in the grocery store. The thing I love about this drink is the watery content. Easy and light, this drink might be a bit tart, but give it a try. I'm sure you'll like it.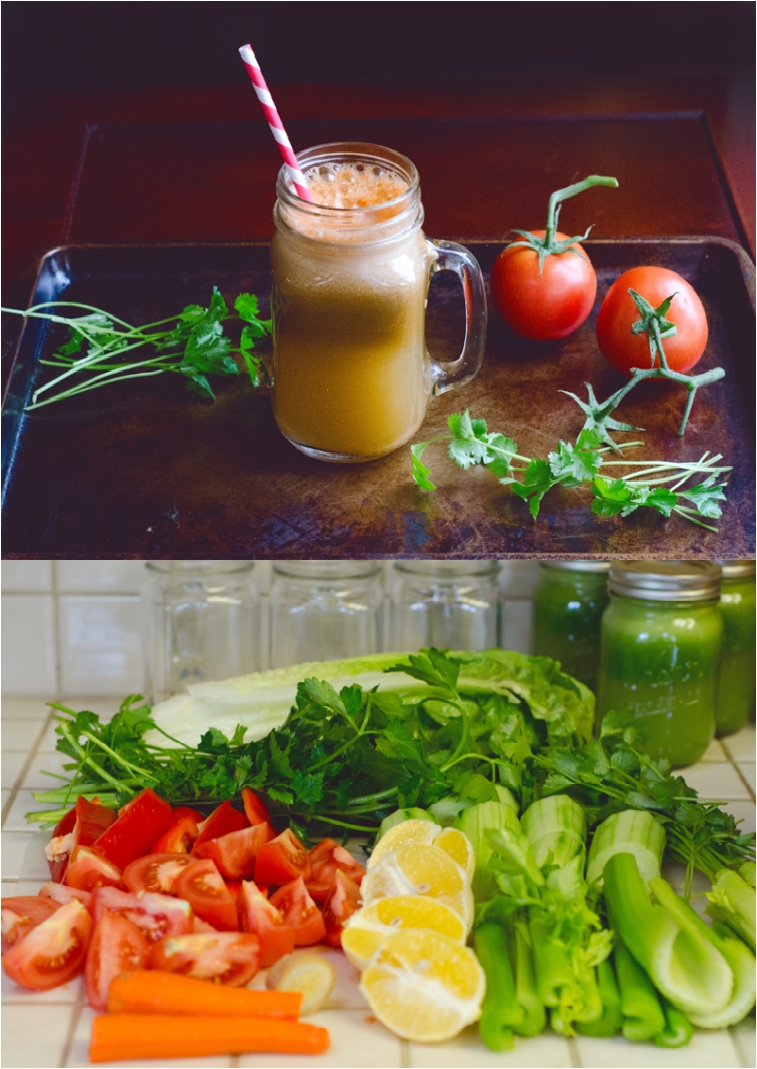 I like to think of this drink as a liquid salad. Just look at the ingredients: tomato, carrots, cucumber, some mint leaves, and some other veggies. And then you have some lemon zest for seasoning. How could you not call this juice a "salad drink"?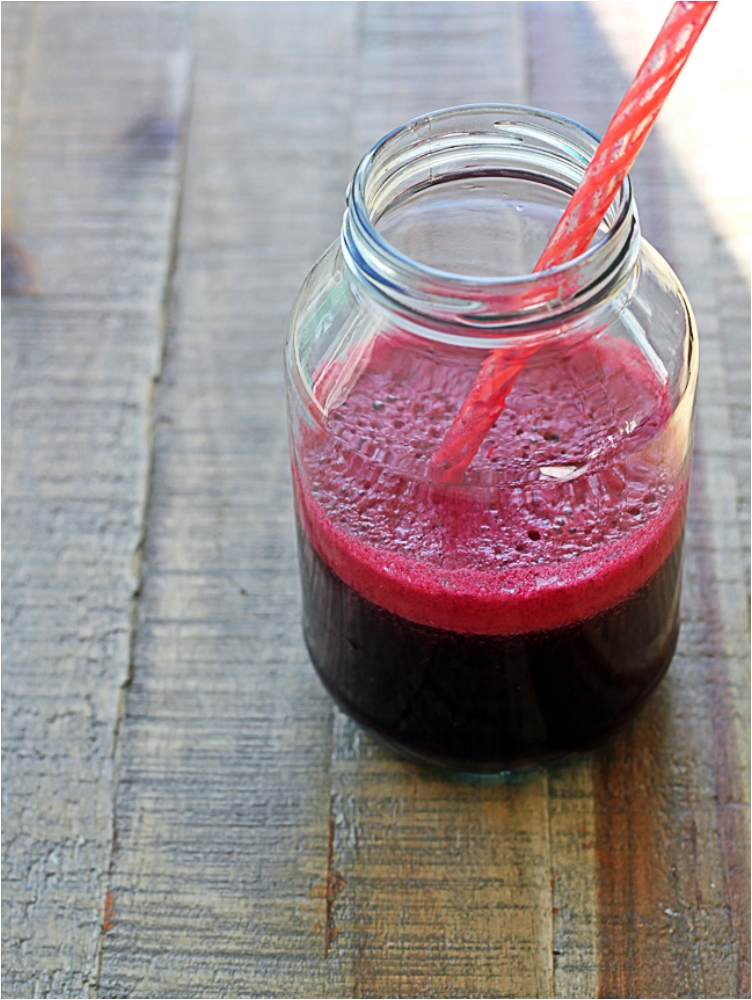 Your liver has a big burden during the holiday season: it has to work extra hard to flush out all those fats and toxins you digest. So, when the season is over, it's time to detox your liver and provide it with some nutrients and minerals. And, of course, beets are the best veggie you can get for a liver detox. Ginger adds some seasoning, but the beets are the ones that will cleanse your liver.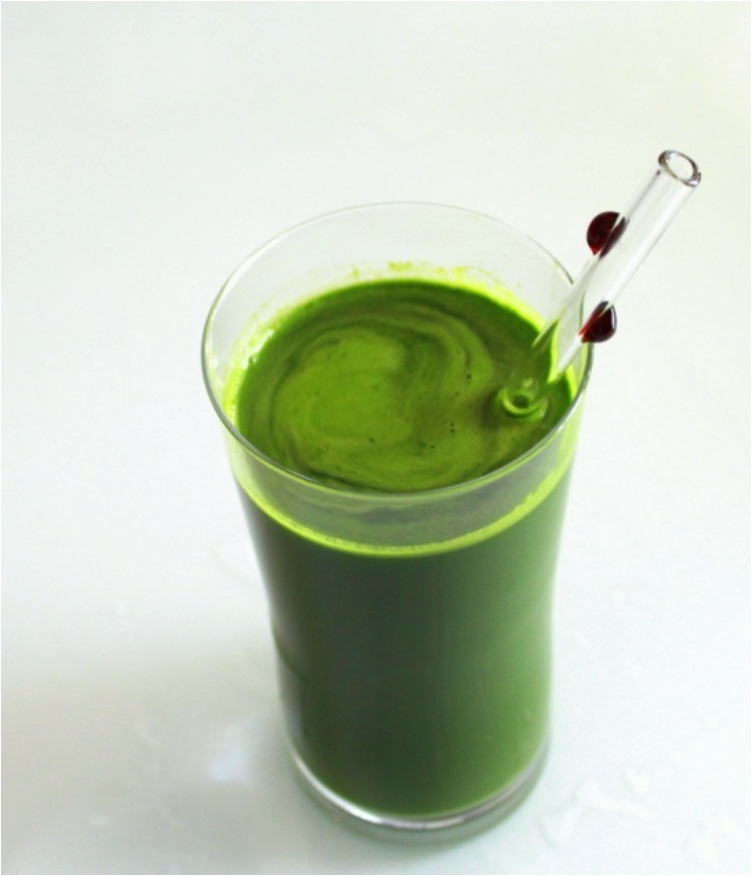 Yes, despite my lack of love for green juices, they are absolutely the best for cleansing your body and flushing toxins. And if you remember, when we were children, our parents always said "eat your greens." But if you don't like to eat your greens, you can always drink your leafy greens. You still get the vitamins.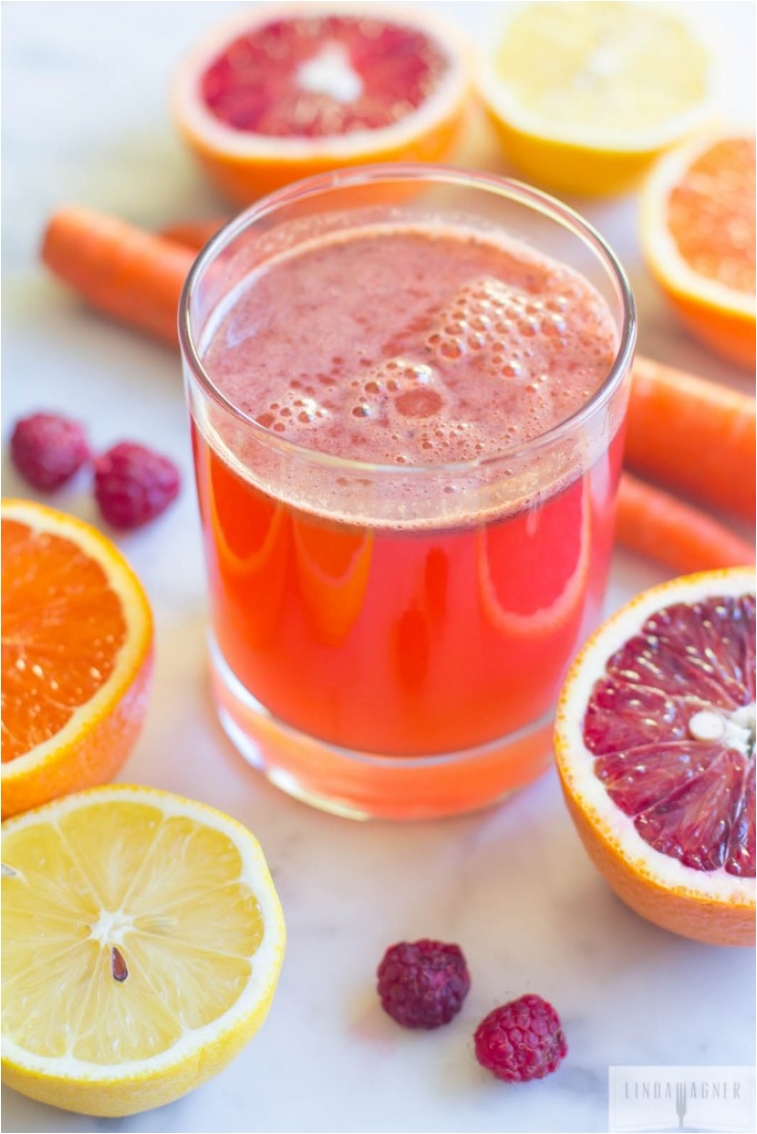 I like to call this drink, and similar drinks, a vitamin bomb. And the name definitely suits the drink. Just look at the ingredient list: berries, carrots, apples, lemons, and so much more. You get almost all of the daily recommended vitamins and minerals in just one drink. I recommend you drink this in the morning, as you shouldn't drink fruit juices in the evening.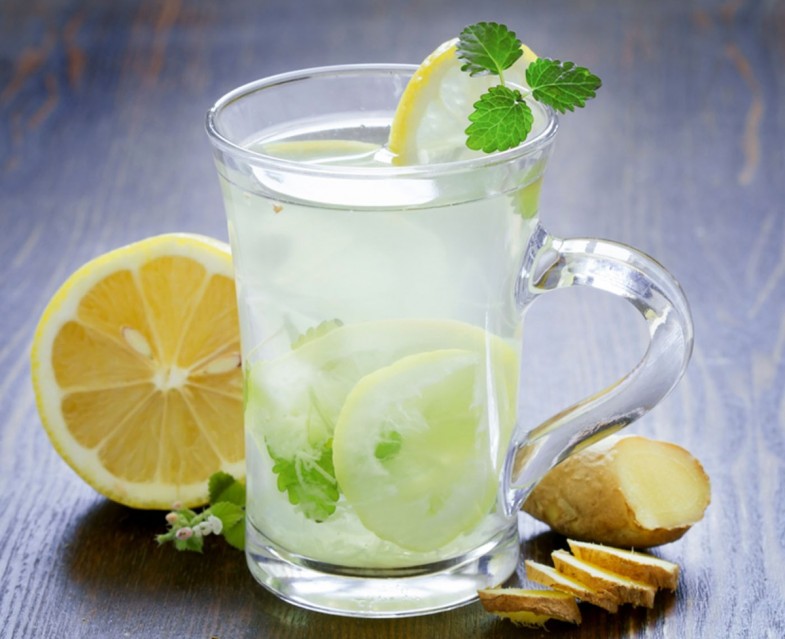 This is more like an infused water, and less like a smoothie. Lemon and ginger are two of the ingredients you want to help flush out toxins. And this drink is definitely easy to make.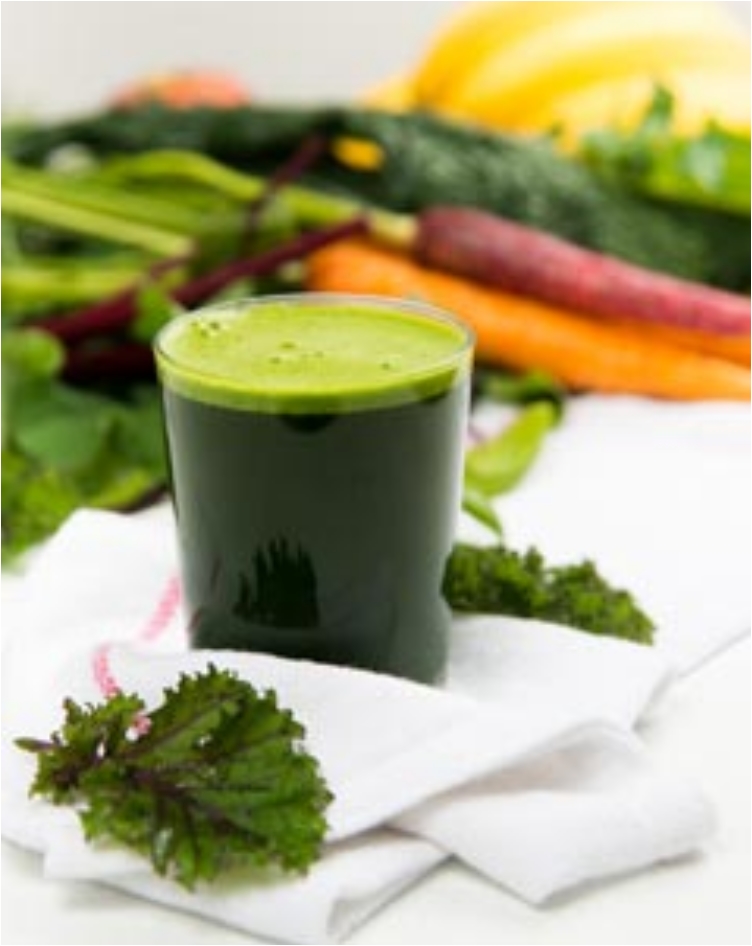 When you think of cholesterol and how to fight it, you think of omega-3 fatty acids. And luckily for you, this drink is packed with omega-3s. You'll also get a healthy dose of antioxidants to fight off those free radicals. And if you want to lower the sugar content, ditch the orange.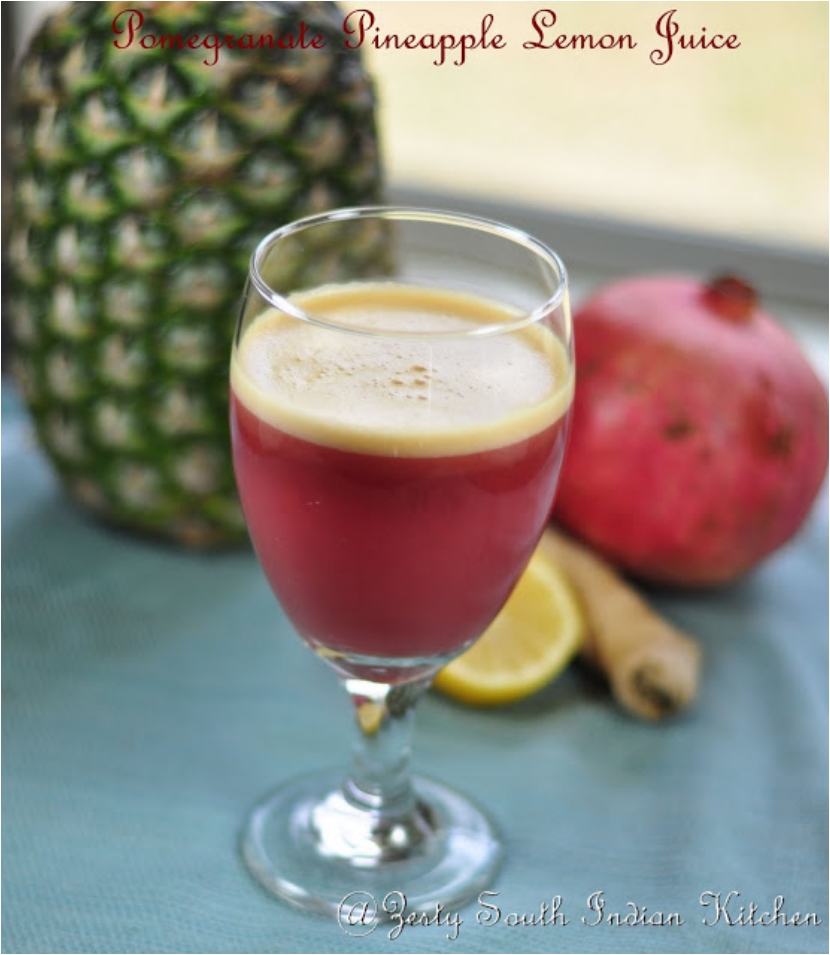 We're going to the exotic islands for this one (that's always the case when you have pineapple). The only downside of this drink is that pomegranate is a seasonal fruit. You can get canned pineapple throughout the year, but pomegranate is a seasonal item. However, when it is in season, don't miss out on this juice.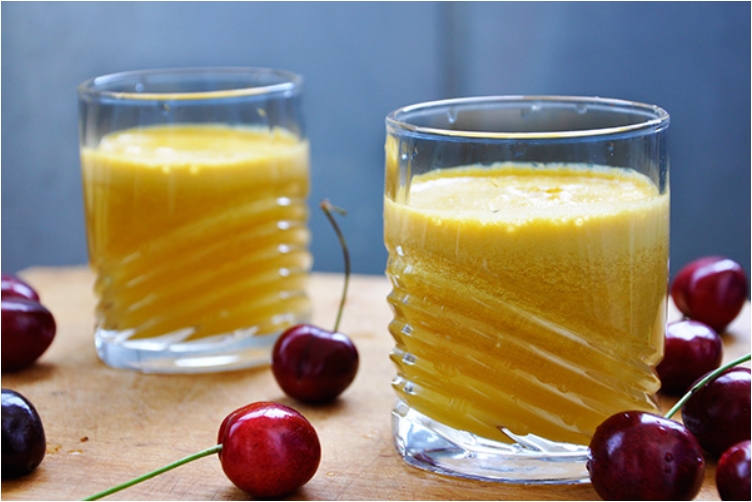 They say each drink has a secret ingredient. In this case, it's cabbage, a veggie you can easily find. And it's cheap too. According to the author, drinking this juice for 10 days will help you lose 10 pounds. So, that means you can prepare for any celebration and easily get into your tight dress. Yes, it will come with a price: a change in your diet.
No, this is not a pizza drink. No, there is no bacon. And no, there is no ketchup. But the rest of the ingredients scream pizza. You have tomatoes, basil, onions, peppers. And then you have another secret ingredient: cashews, which provide that crunchy, earthy, smoky flavor.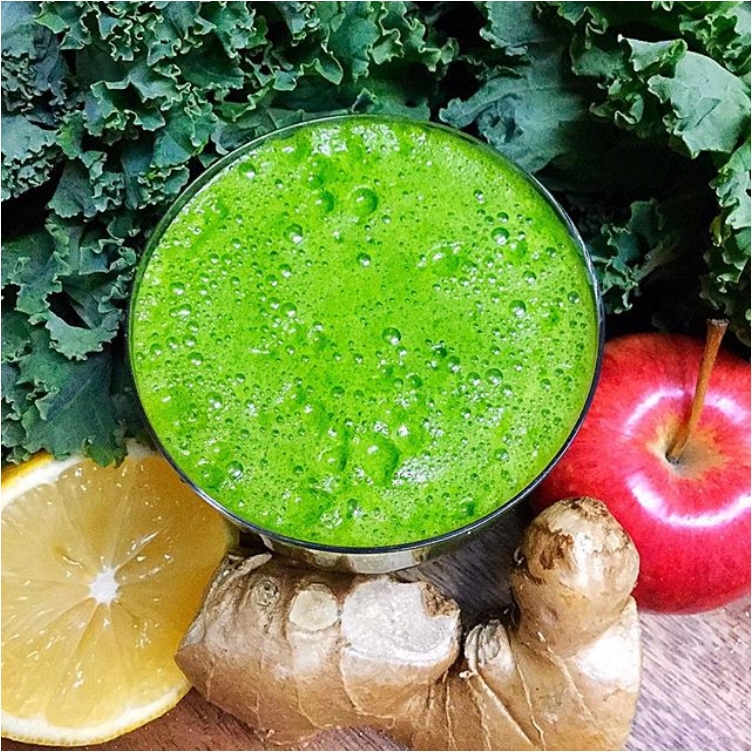 Magnesium is the anti-stress mineral, and this drink has it in bunches. The main ingredient is kale, but it also includes some fruit and veggies. The best time to drink it is before dinner. After you drink it, have a quick dinner, and then go to bed. You'll feel much better in the morning, as the magnesium content will relax your muscles and help you sleep better.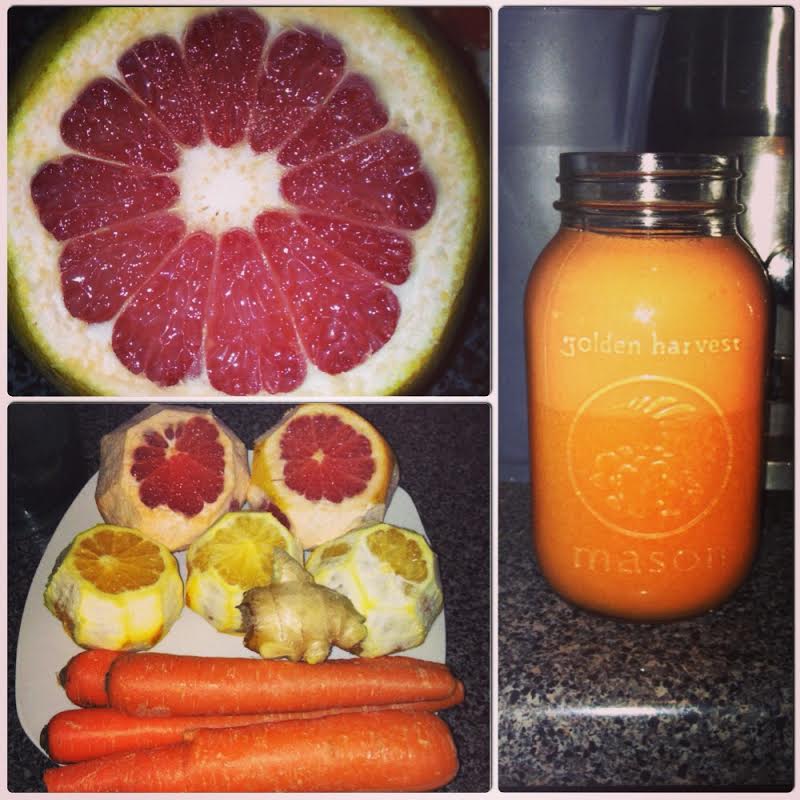 There is just so much vitamin C here. All those citrus fruits will not only make you lose weight, but boost your immune system in the process. I would even recommend you drink this during the chilly winter months to fight off colds and flu.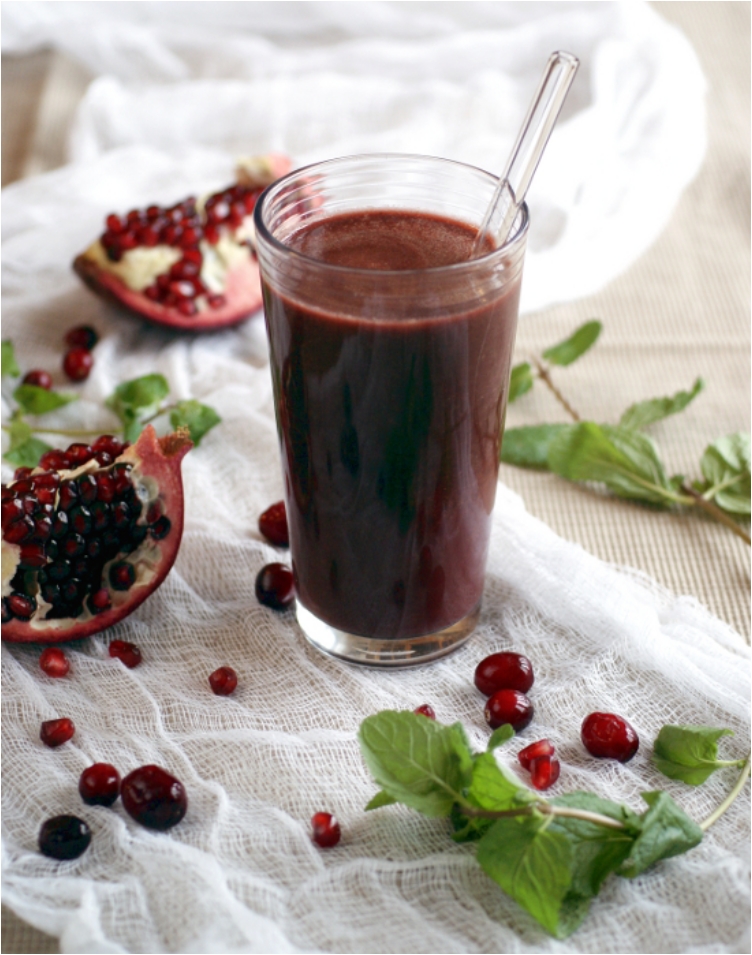 If you remember, early on I told you that you should absolutely take advantage of cranberry; you can use it in so many recipes. I don't like raw cranberry. But in juices? That's another thing entirely.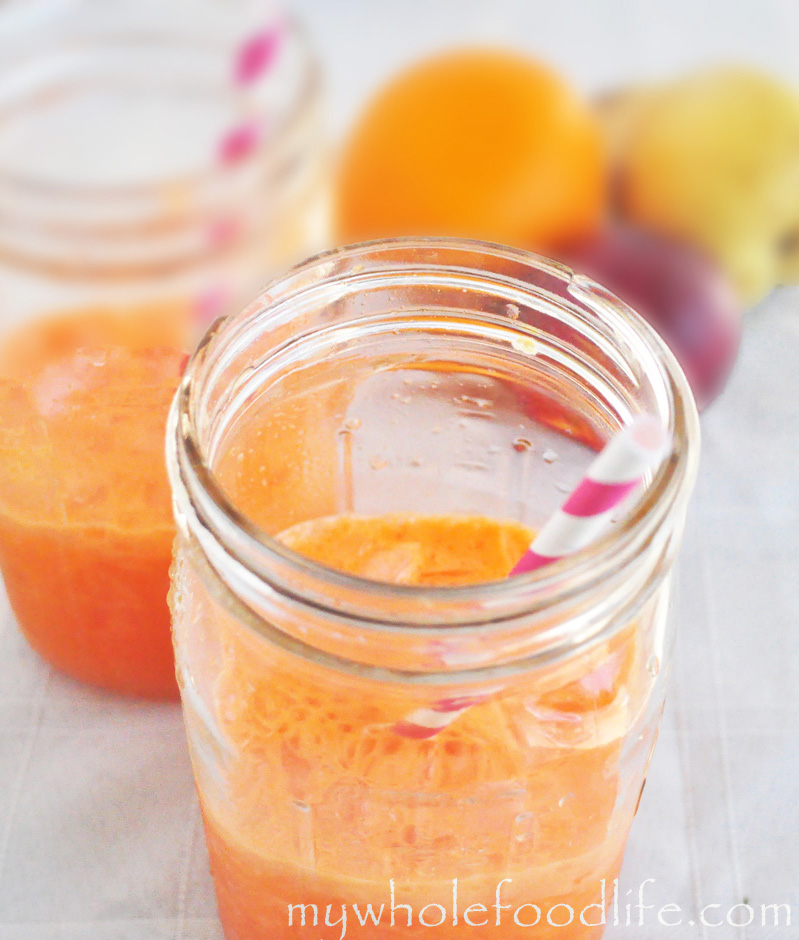 I don't know why this drink is called "skinny." It's loaded with good ingredients, vitamins, and nutrients. You don't have to drink it just to cleanse your body—you can even drink it to fight off a cold and feel better.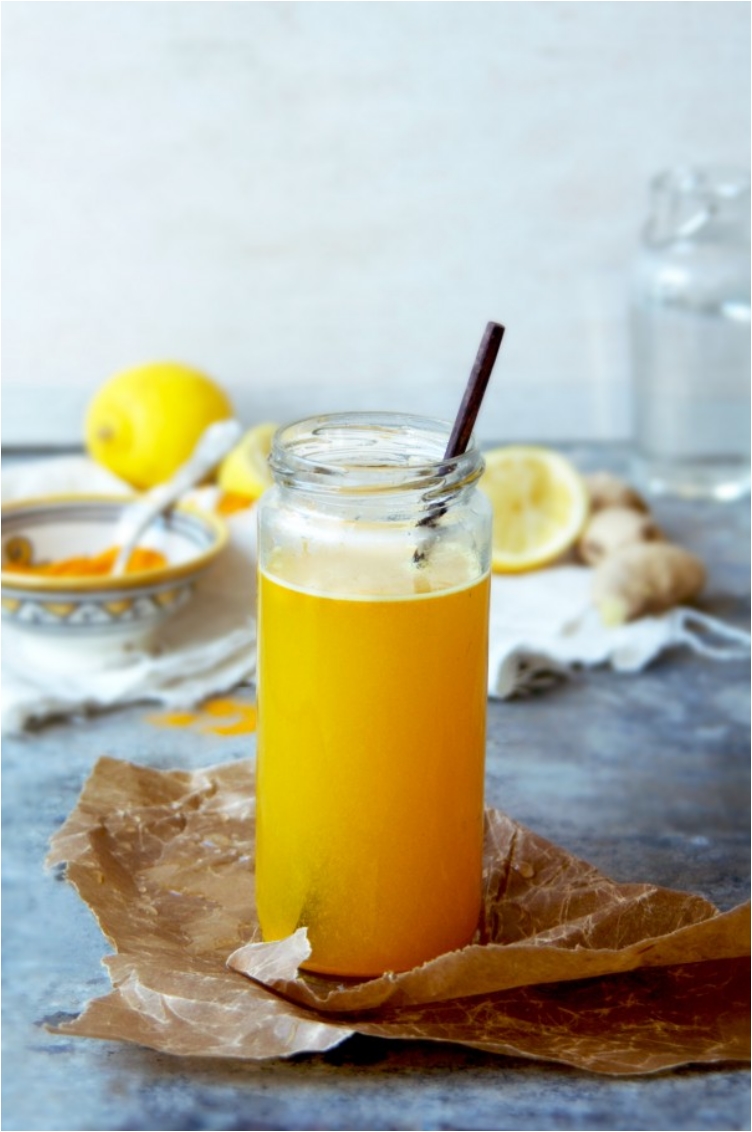 Now, can you tell me of a drink with only spices in it? Well, if you thought that was impossible, think again. This drink is packed with spices and herbs that boost your metabolism and make you burn fat, like turmeric and ginger.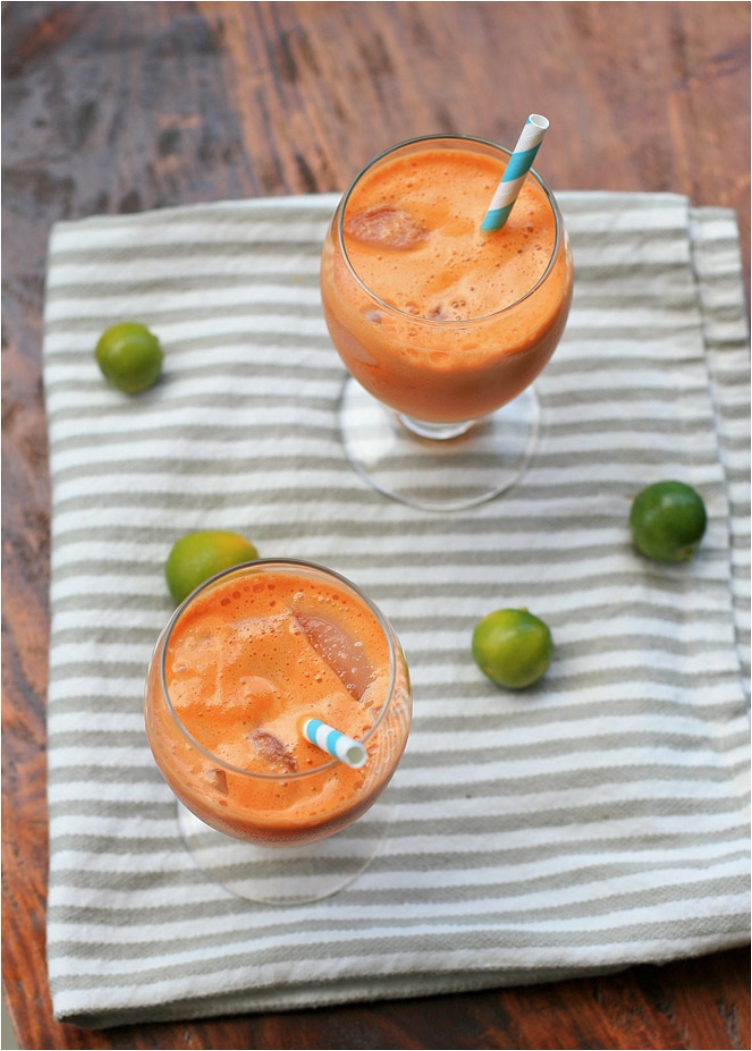 If you remember, at the beginning I said I love orange juices. The reason is they have a sweet and fruity taste. In most cases, to get an orange drink, you need carrots (one of the sweetest veggies on the market). Rounding out the drink, we have celery, apples, and some lime, providing the perfect tart balance to the sweetness of the carrots.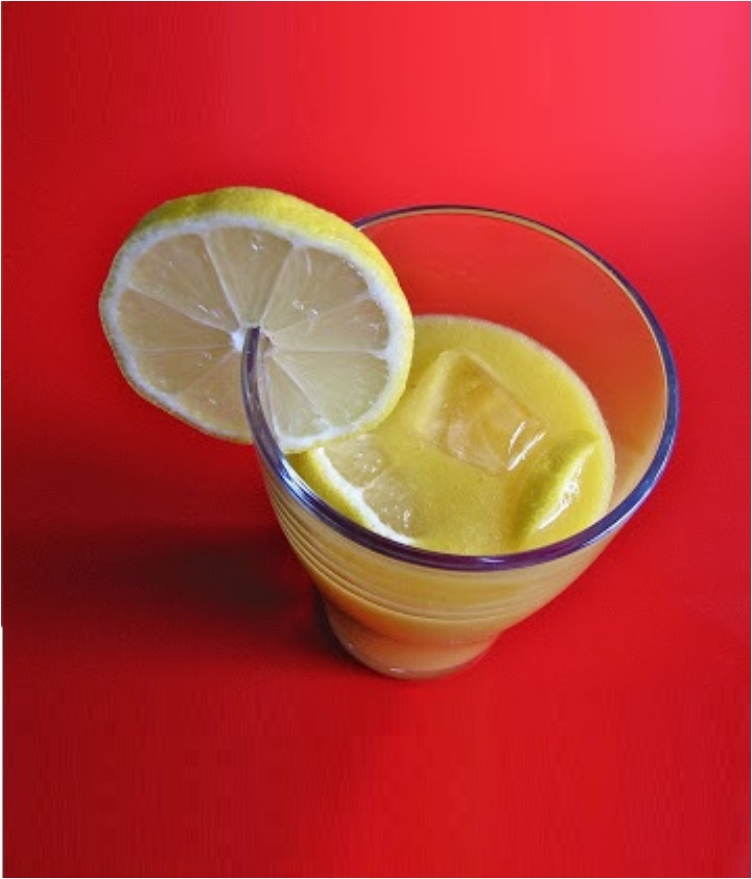 Lemonade is one of the most versatile drinks you can get. Just lemons and water are good enough. But when you want to go the extra mile, you add some more ingredients. In this case, we have mango to fill up the drink, and some ginger to provide you with that fat burning ingredient you need.
This is as simple a drink as you could find. It's just another take on the classic lemonade, this time with some apple cider vinegar. But the magic ingredient here is cinnamon. This magic spice makes everything better, and it helps that cinnamon burns tons of calories.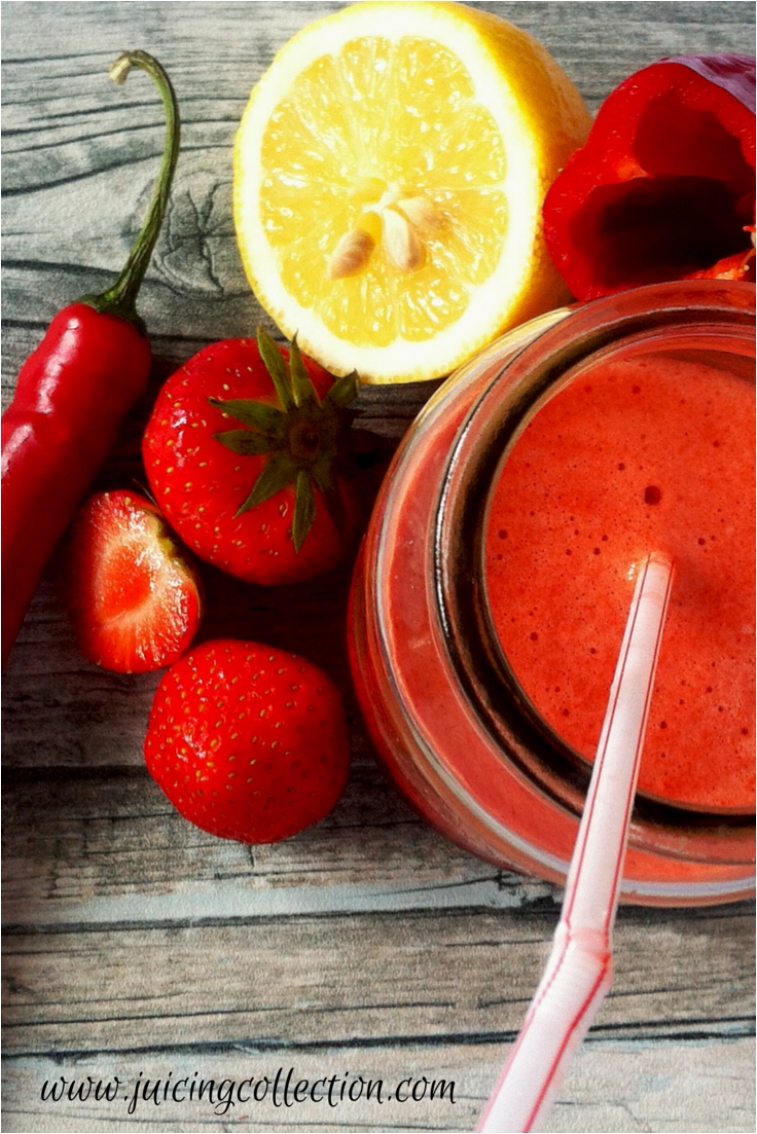 Going all red on you here. I love the addition of red peppers, and it makes for a great fat-burning drink. But don't worry, the sweetness prevails, thanks to strawberries and apples.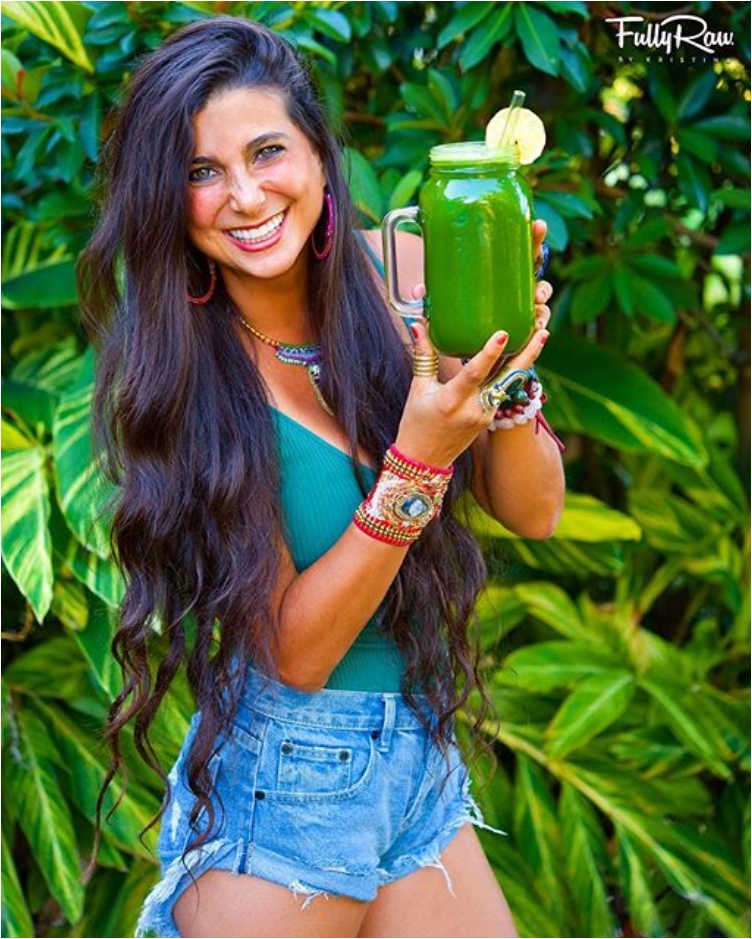 We started off with an orange drink (my favorite). And we will finish the list with a green juice, packed with vitamins and healthy nutrients.
There are a lot more juices you can drink to cleanse your body. Truth be told, any combination of fruits and veggies is good. But the ones on this list are favorite of mines. Which ones are yours? Do share with us.