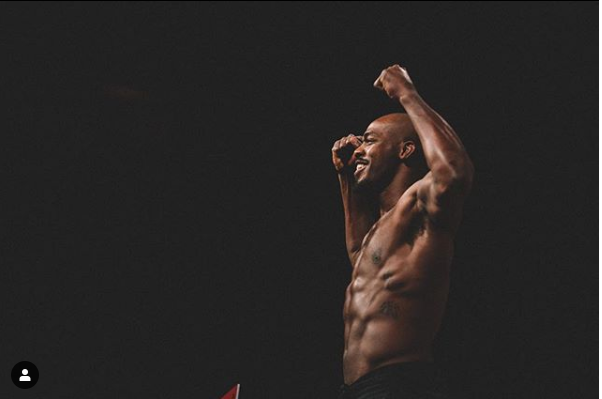 The current UFC light-heavyweight champion Jon Jones had a rocky road back to the octagon this past 16 months. Now that he is back, "Bones" will face surging contender Anthony Smith next, as per UFC president Dana White…
The UFC light-heavyweight belt has been connected to Jon Jones since his first reign started in 2011. His dominance of the division was truly astonishing but it wasn't long before Jones fell into a cliched but rarely avoided trap.
Being such a young superstar often comes with pitfalls. During the early stages of "Bones'" UFC career, we saw flashes of this. Rumors of his lavish partying and excess were somewhat validated when Jones wrote off a luxury Bentley during a DUI he'd bought with his UFC salary.
Later came the real controversy as Jones was involved in a hit-and-run in New Mexico, losing his UFC title in the process.
The Man, The Legend, The Idiot (Sometimes)
For all his talent and dominance, Jones was rapidly becoming another cautionary tale of combat sports. When you give a young and reckless man money and fame, he will often use it to catch trouble. In Jones' case, his catcher's mitt was just getting waxed up.
Later came the drug test failures, multiple times "Bones" was caught with both recreational and performance-enhancing drugs in his system. Fans cried foul, some defended him while accusations of career-long doping arose.
Jon Jones vs Anthony Smith Confirmed
"Bones" returned successfully, again, at UFC 232 with a TKO stoppage of Alexander Gustafsson. The two had previously fought in an all-out war at UFC 165. The rematch, as is quite often the case, was a far cry from their first bout.
Jones would outclass, outstrike and eventually pound out his Swedish foe. For the third time, "Bones" was back in the throne, picograms be damned. But what was next for the ever-boasting boss at 205 pounds.
Well, according to UFC president Dana White, just two weeks after UFC 232, Jones has already filed for his NSAC license. The target for the first title defense of his latest reign is none other than Anthony Smith. Smith is coming off straight wins over Volkan Oezdemir, Shogun Rua and Rashad Evans.
From TMZ.com:
"Later this month, Jon Jones will file an application for licensure with the NSAC in order to compete at UFC 235 in Las Vegas, Nevada on March 2nd."
"Provided that license is granted, Jones will be defending his Light Heavyweight title against Anthony Smith in a 5 round main event at the T-Mobile Arena."
"Any time, any place, anywhere, I'm ready," Smith said. "I'll fight Jon this weekend if he wants to."

— Jon Bones Jones (@JonnyBones) January 4, 2019
So there you have it, Jon Jones vs Anthony Smith is next at 205 pounds. Many fans had hoped for a trilogy fight between Jones and Daniel Cormier. Unfortunately, that rivalry has often proved to be more trouble for the promotion than they'd ever have thought.