UFC women's strawweight star Paige VanZant has made a name for herself inside the Octagon as a gritty young fighter, as well as in the eye of the public where she has become well known for her stint on the popular TV contest "Dancing With The Stars" where she was overall the runner-up in the finals of the ten-week series.
While she's still focussing on getting back into the winning column after two back to back losses to Michelle Waterson and Jessica-Rose Clark, VanZant's latest posts to social media have been heating up, sending some fans into wild speculation as to whether she may have had some "work" done.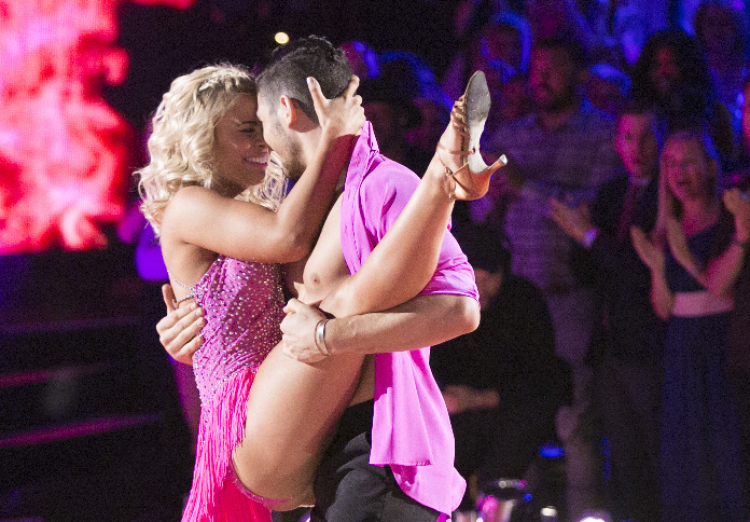 A number of photographs on VanZant's Instagram started to gain some traction after some fans began to notice a change to VanZant's upper body, suggesting that she may have had surgery to enlarge her breasts.
Much has been made in the mixed martial arts world about VanZant's physical appearance since she first arrived on the scene in June of 2012 at the UWF: Tournament of Warriors event. Now an up and coming star at just twenty-four years of age with a spot in the world's largest MMA promotion, VanZant has been subjected to jabs from media outlets and fans who have derided her successes as largely being a result of her looks.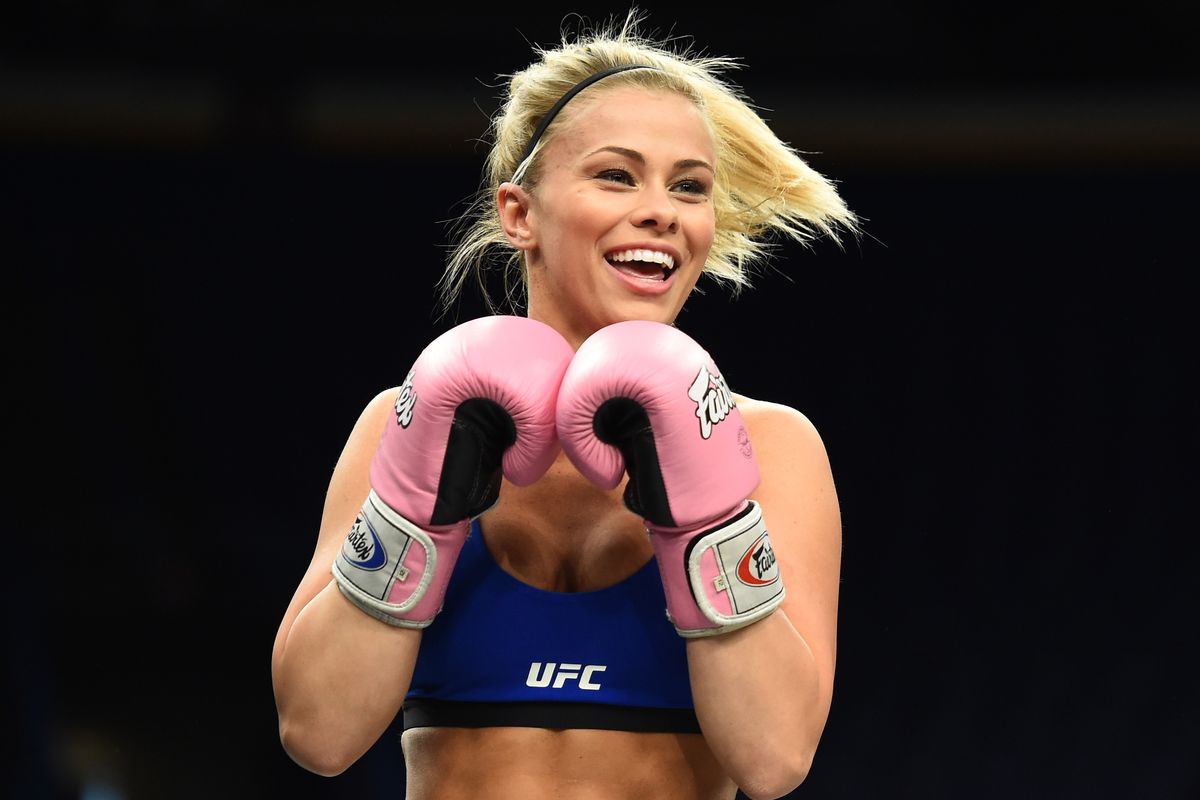 When VanZant announced in February of 2015 that she had signed an exclusive sponsorship deal with Reebok, controversy arose due to her only having one UFC fight under her belt at the time, a victory over Kailin Curran. Outrage boiled and speculation ran rife that VanZant had only been selected for the sponsorship due to her physical attractiveness. Even the women's strawweight champion at the time, Carla Esparza, would say she thought VanZant might have been receiving special treatment.
"If you are asking me if I feel a little overlooked by the 'UFC machine' while Paige seemingly is getting a lot of play, then I would be lying if I said that thought didn't cross my mind," Esparza said in a statement to MMAJunkie.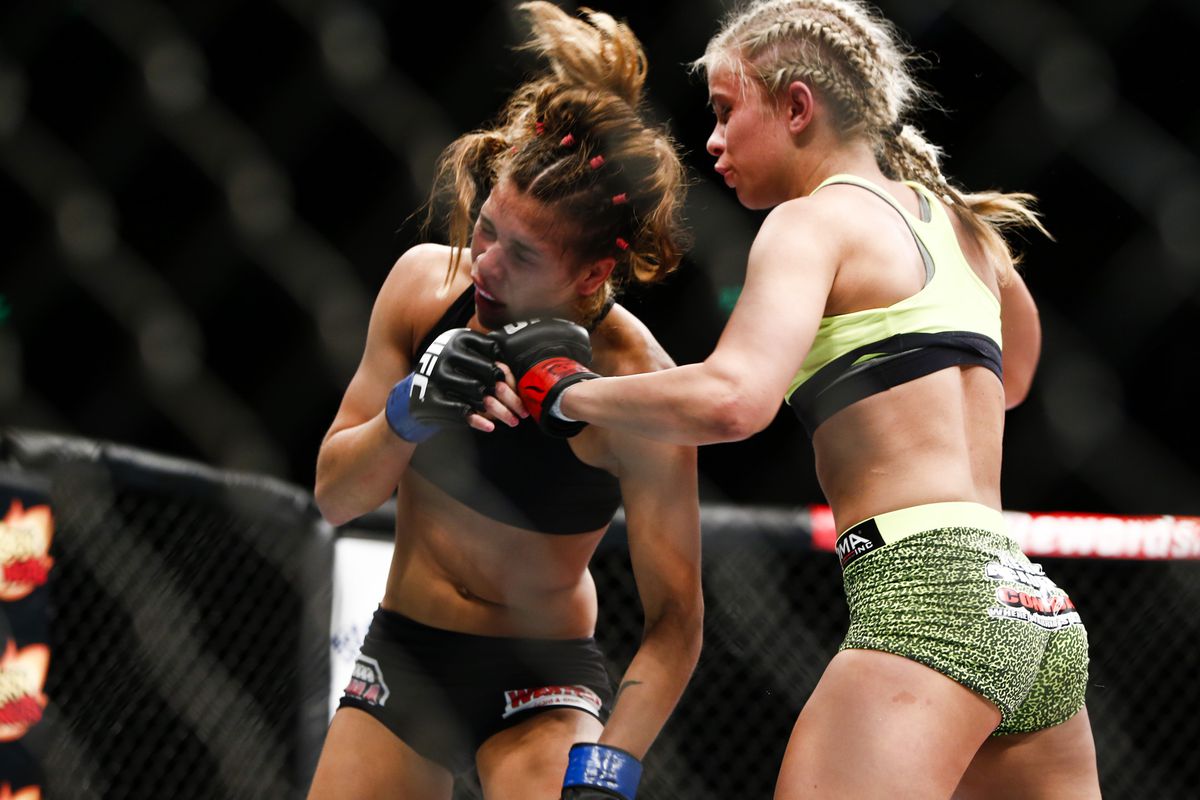 UFC president Dana White would leap to the defence of the young star, saying that Reebok had offered the sponsorship to VanZant as she had the "it factor", and that it had nothing to do with her looks.
"Listen, people love that girl. She has a great personality — I don't know if you saw the Instagram of her dancing out in front of her car. That's awesome," White said at the time. "She has the personality. Some people have that 'it factor' that you can't teach people, and Paige has it."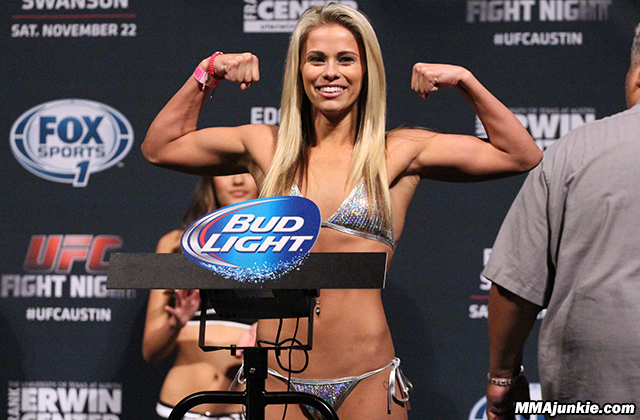 Whatever the case may be, fans are freaking out over VanZant's latest social media posts and are speculating that she may have had surgery to enhance her assets. It doesn't help that the UFC star posted a tongue in cheek message on Twitter in 2014 asking for donations for her "post MMA career boob job".
Now taking donations for my post Mma career boob job. Pay pal [email protected] #UFCstraweightsHaveNoBoobs

— Paige VanZant (@PaigeVanzantUFC) March 29, 2014
Check out the shots from Paige VanZant's Instagram below and let us know if people are overreacting, or has the UFC strawweight star gone under the knife?