Anti-ageing is an industry that is rapidly growing every single year, with products made of rare ingredients somehow becoming more common every single day. Yes, rare things are becoming common, weird right?
Salt from the dead sea, roots from the bottom of trees that were nibbled on by dinosaurs and the grime behind the kitchen sink all seem to be making the cut these days in the world of skin care and anti-ageing. Seriously, the entire industry is fast approaching a value of $200,000,000,000. That's right, 200 billion a year, all for some cream you rub on your face! That's an insane amount of money, right?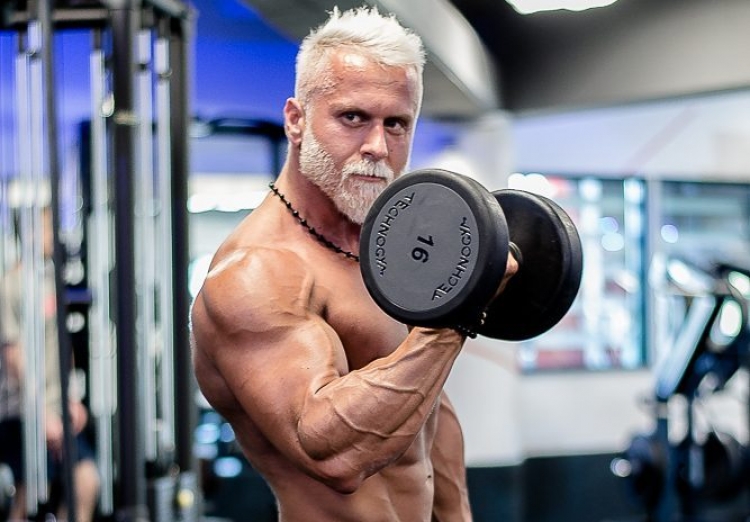 Some folks see money as being absolutely no object in their search for their version of "perfection". A thirty-five-year-old gym junkie has spent an absolute fortune on trying to make himself appear to be an older man.
He's not trying to be like that fourteen-year-old kid you know down the street trying to look tough with his pencil thin moustache. No sir. This guy is trying to look not just a few years, but a few decades older. He's spent money on hair and beard dyes, and absolutely insane amounts on weird ageing creams, serums and elixirs to keep him looking… old?
Seriously, who does this sort of thing? I understand wanting to look older when you're about thirteen or fourteen years old, wishing you could be out driving a car or maybe drinking a sneaky beer or something of the sort, but ageing yourself out of vanity? That's a weird one.
Pawel Ladziak started going grey a few years ago but didn't want to rock the salt and pepper hairstyle that was made famous by the ever stylish George Clooney, instead opting to go all salt, to the point where some people think he's at least sixty years old! That's a solid jump in age brackets, maybe he's trying to hustle and get quicker access to his pension?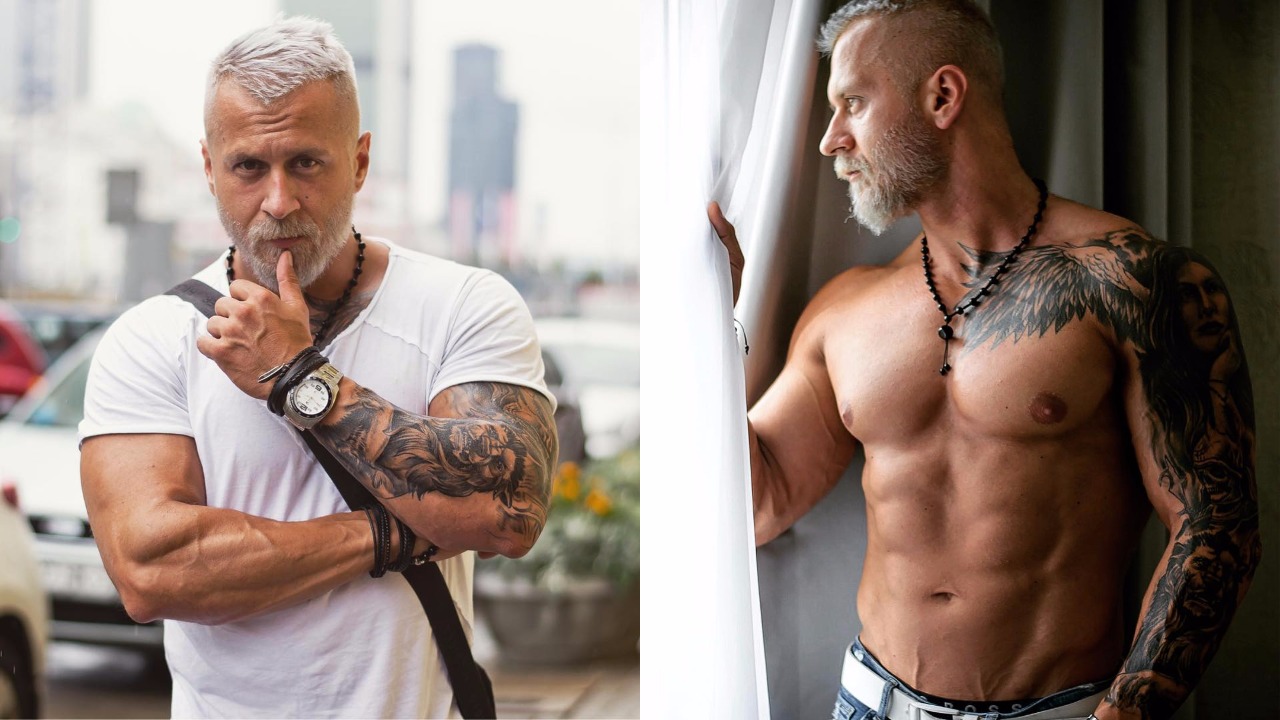 So why has this guy who has been nicknamed the "Polish Viking" decided to try and become the most jacked grandpa or Santa Claus in existence? Instagram. Seriously, it's really that simple. He just wants to be a social media star, and since dying his hair completely white he's gained over 400,000 followers.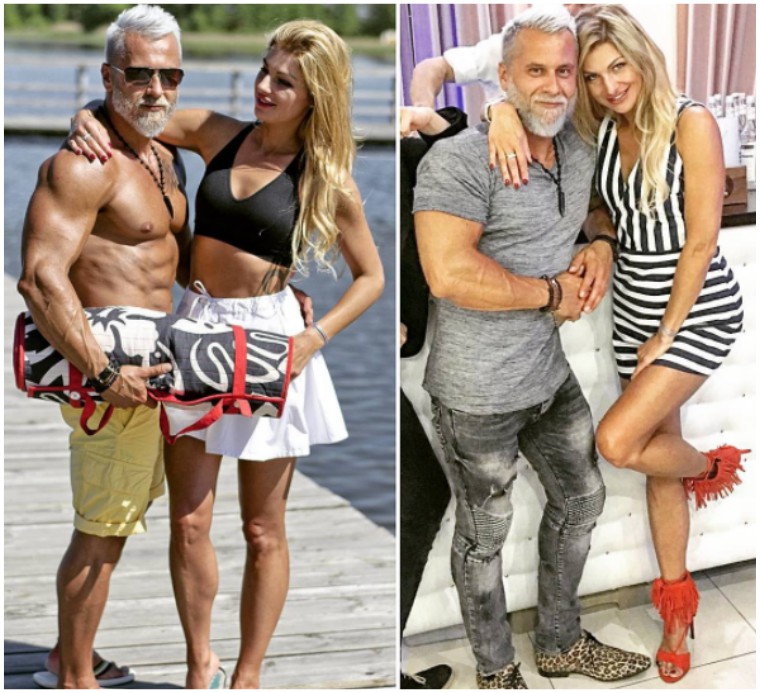 Ladziak began training in the gym at just sixteen years of age, but he didn't really take it too seriously. Now he's all about growth, and age it seems. He often posts up side-by-side photographs comparing what he looked like then to now and to be honest the difference is pretty crazy.
He also likes to post up pictures of himself and his absolute bombshell of a wife hanging out and striking poses. She obviously has a thing for the older guys, right?
https://www.instagram.com/p/Bg_srIcHE-W
It's a pretty strange hobby, looking older when you're just thirty-five years of age, but hey, who are we to judge? We just hope this guy doesn't go overboard and end up looking like the crypt keeper when he turns forty years old next…