IKEA, the Swedish brand known for affordable products, is often criticized for offering furniture that's dull and boring. Well, some of that is true. But there is a different view out there.
When you purchase an item from IKEA, you are buying potential. As in, potential for something more than just a closet, something more than just a cabinet, something more than just a table. One of the main goals at IKEA is to create multi-functional furniture. And that is exactly what you need to do when you purchase furniture from the Swedish brand.
Just think outside the box, and you'll get tons of creative ideas. Think of IKEA products as if they were junior athletes. You bank on their potential to be great as seniors, and you are trying to mold the products to be "senior" stars in your interior design. So let's take a look how you can transform "boring and dull" IKEA products into magnificent pieces of furniture.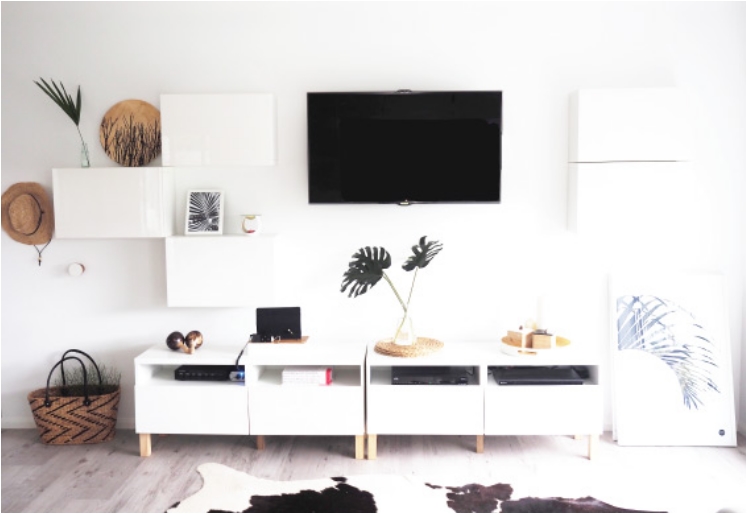 One of the popular items in the IKEA catalogue are TV wall units. The reason people buy them is because IKEA's wall units cost three or four times less than regular wall units. And once you buy one, you can add a ton of modifications. Just look at this piece.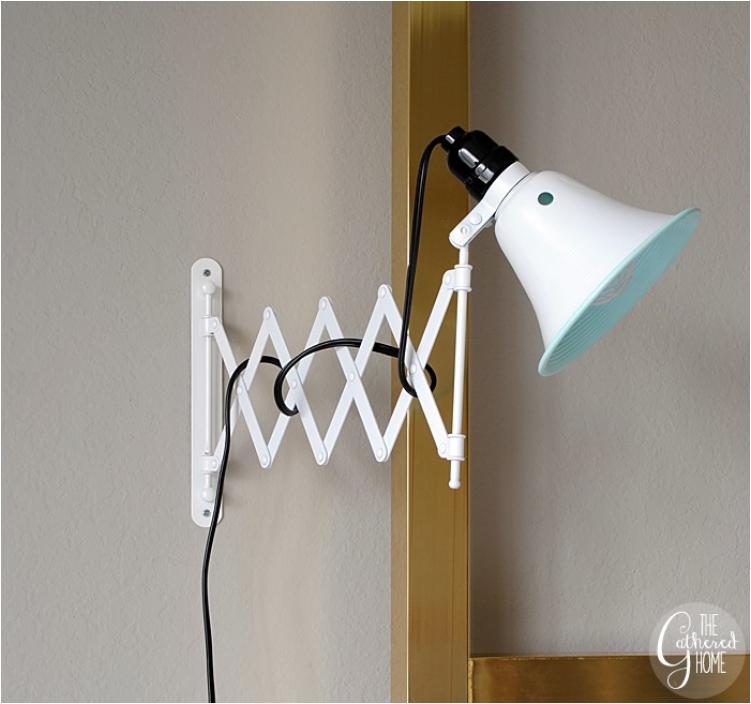 Well, apparently you can turn a $5 light bulb into a beautiful lamp. Who knew. Right? Take a look at the tutorial, and I'm sure you'll find a way to make it happen.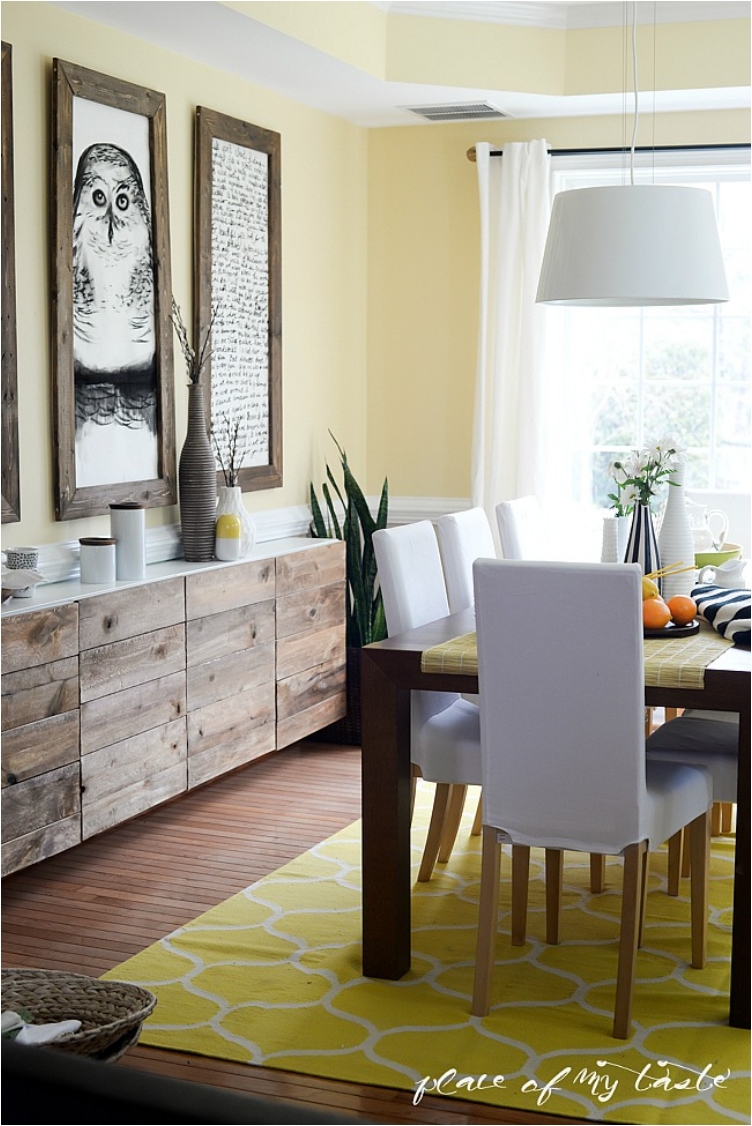 This is sort of a two-in-one project. You get wall art and a beautiful cabinet at the same time. And the basic ingredient for both is an IKEA cabinet. I don't know about you, but I'm speechless.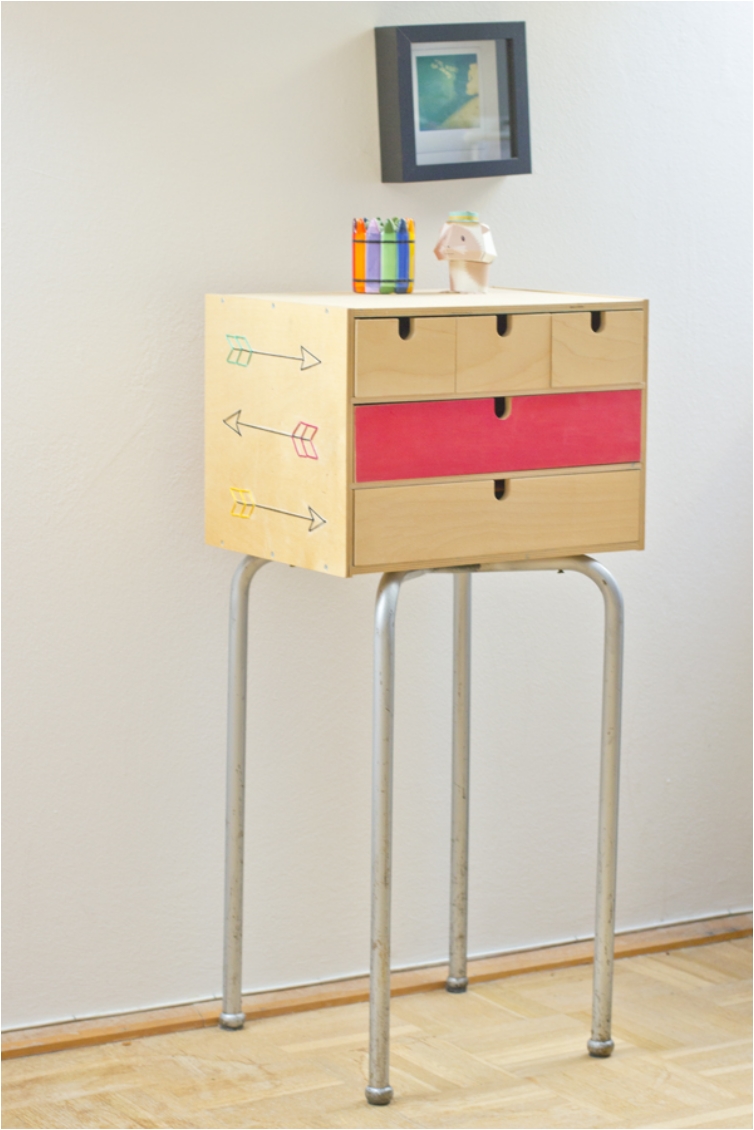 One of the downsides of IKEA furniture is colors. They are usually monochromatic, which spells boring. But a little paint and some decoration can go a long way. Plus, I love how the box has been placed on a chair.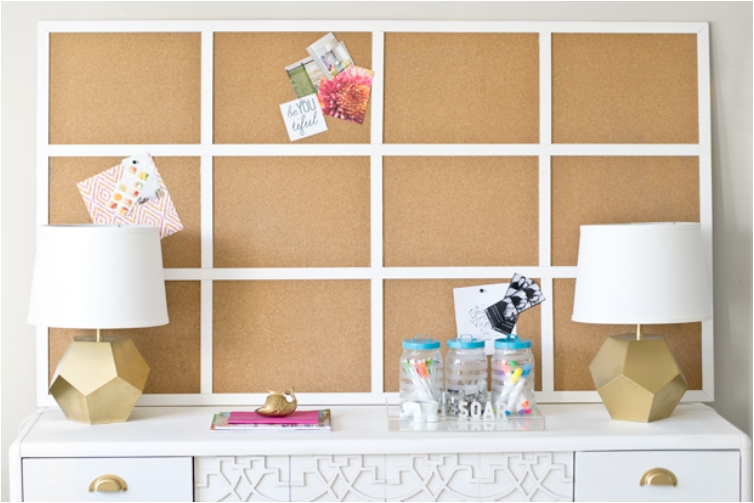 One of the easiest things you can make with IKEA furniture is a cork board. They are just extremely easy to make, and very practical at the same time. We all need a cork board in our homes, but we often forget how easy it is to make one.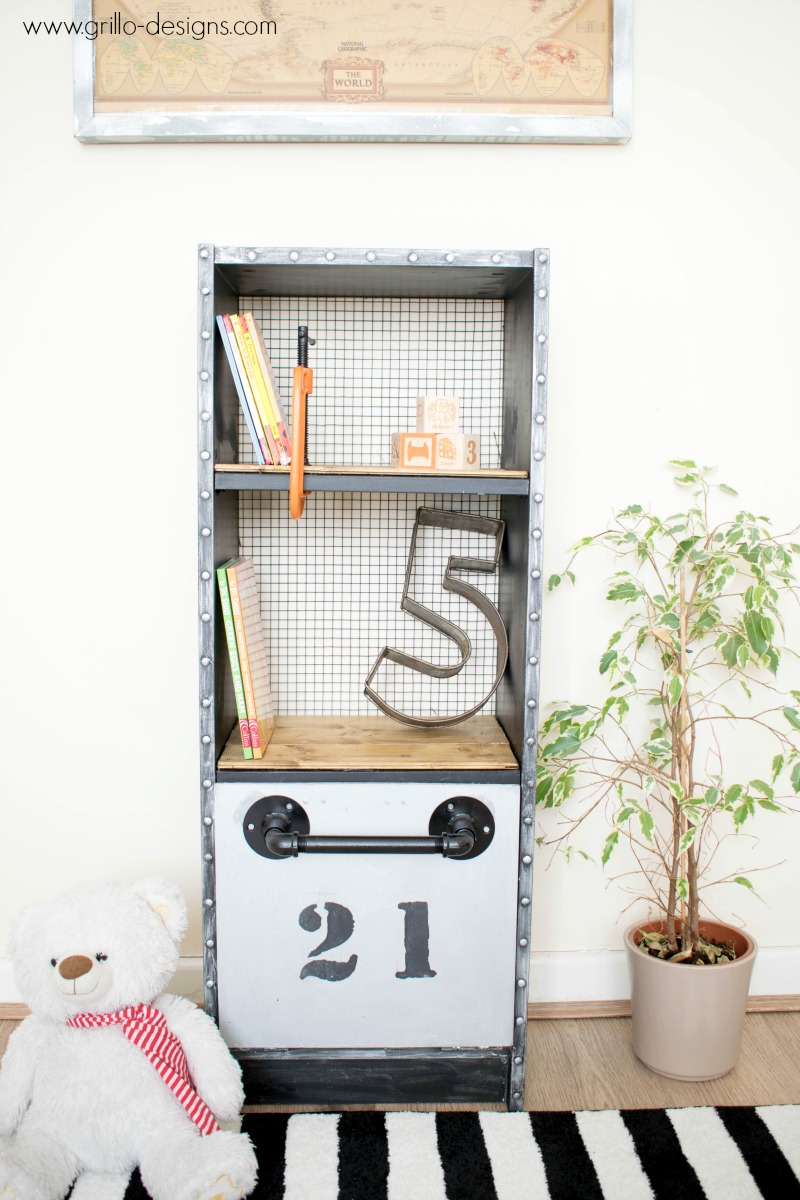 Anyone who has children will tell you that one of the things they hate the most is "toys flying around." That's like a parent's nightmare. After every play time, children leave their toys all around the room. One of the reasons why is because they have no specific place to put them. Well, this shelf toy bed takes care of that problem.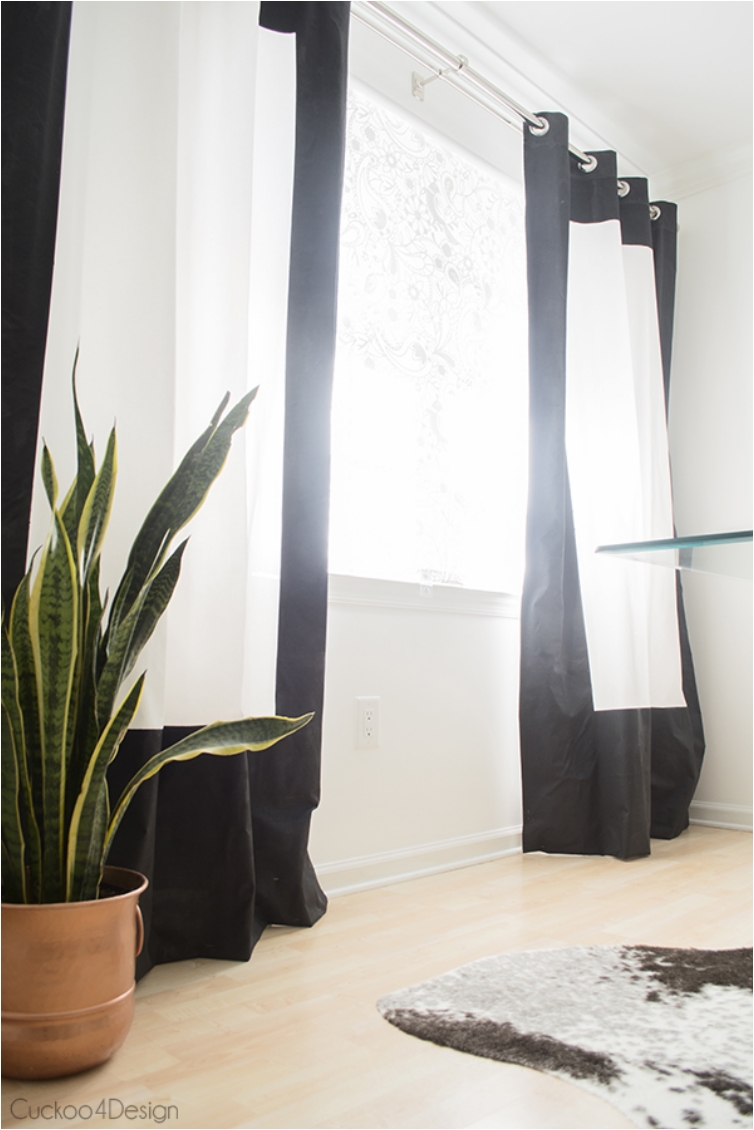 Black and white is one of those classy combinations that never goes out of style. While the best way to incorporate black and white elements is in a modern, monochromatic style, they can also work in a colorful interior.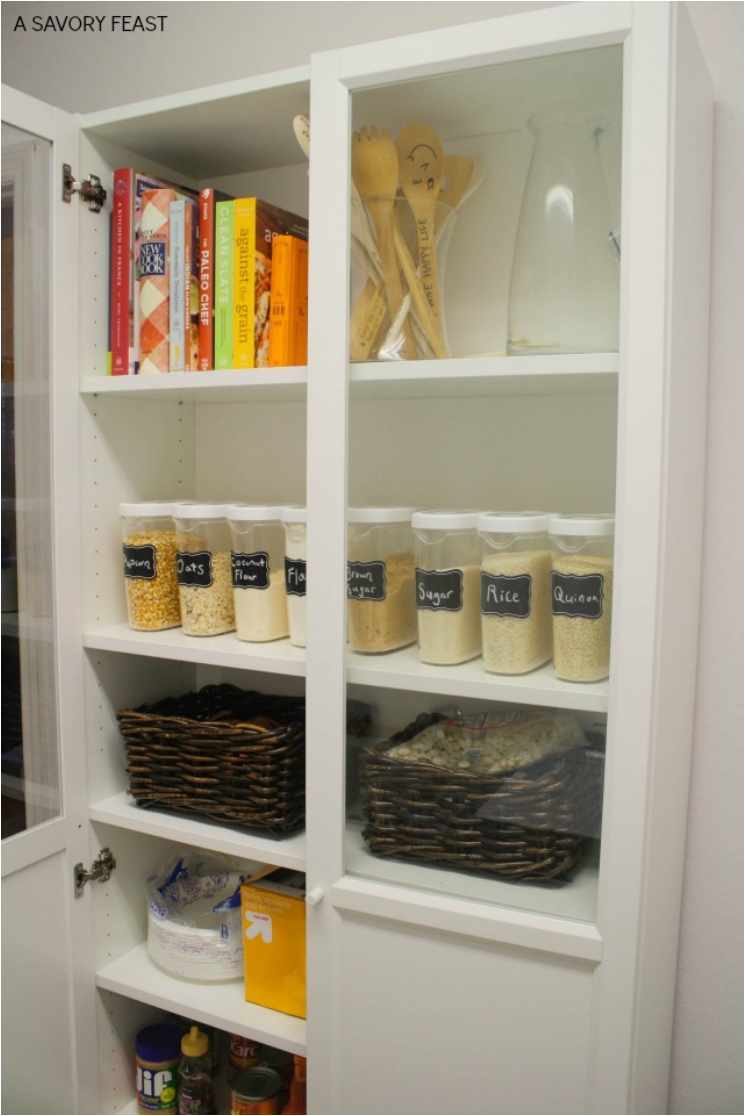 Almost any object you'll find at IKEA can be transformed into something else. And it all comes down to what you need. You might not find just that, but you can transform some other item into the object of your need. Exhibit A here!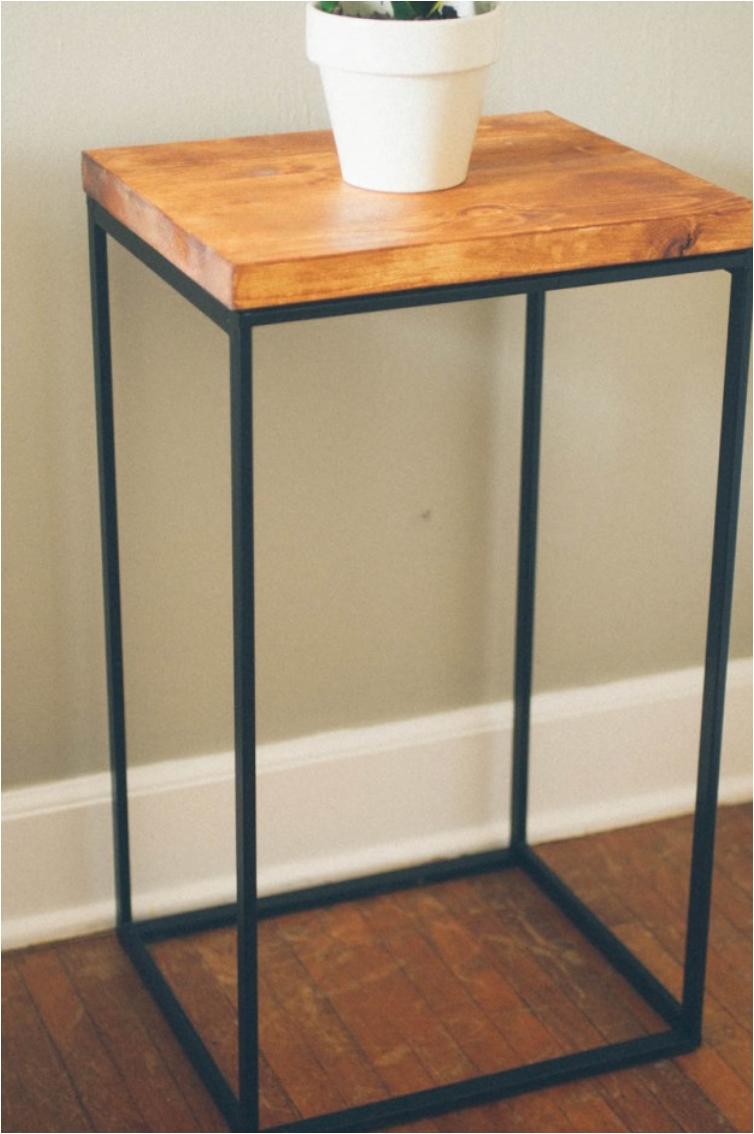 We've seen the industrial style slowly entering our homes in the past few years. Some people love it, some do not. But you can't deny the fact that a touch of the industrial style looks refined. This here is a perfect opportunity to get a bit of the style without overdoing it.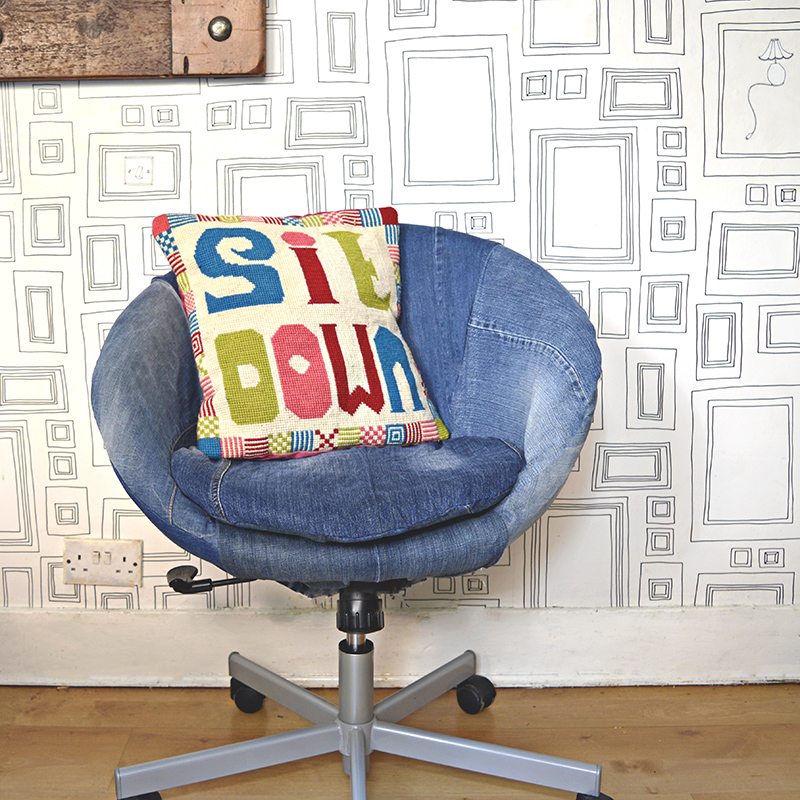 We all have chairs in our home, and we use them because they are practical. But in reality, we hate that they are often monochromatic and boring. Well, here's a way to make them colorful and fun.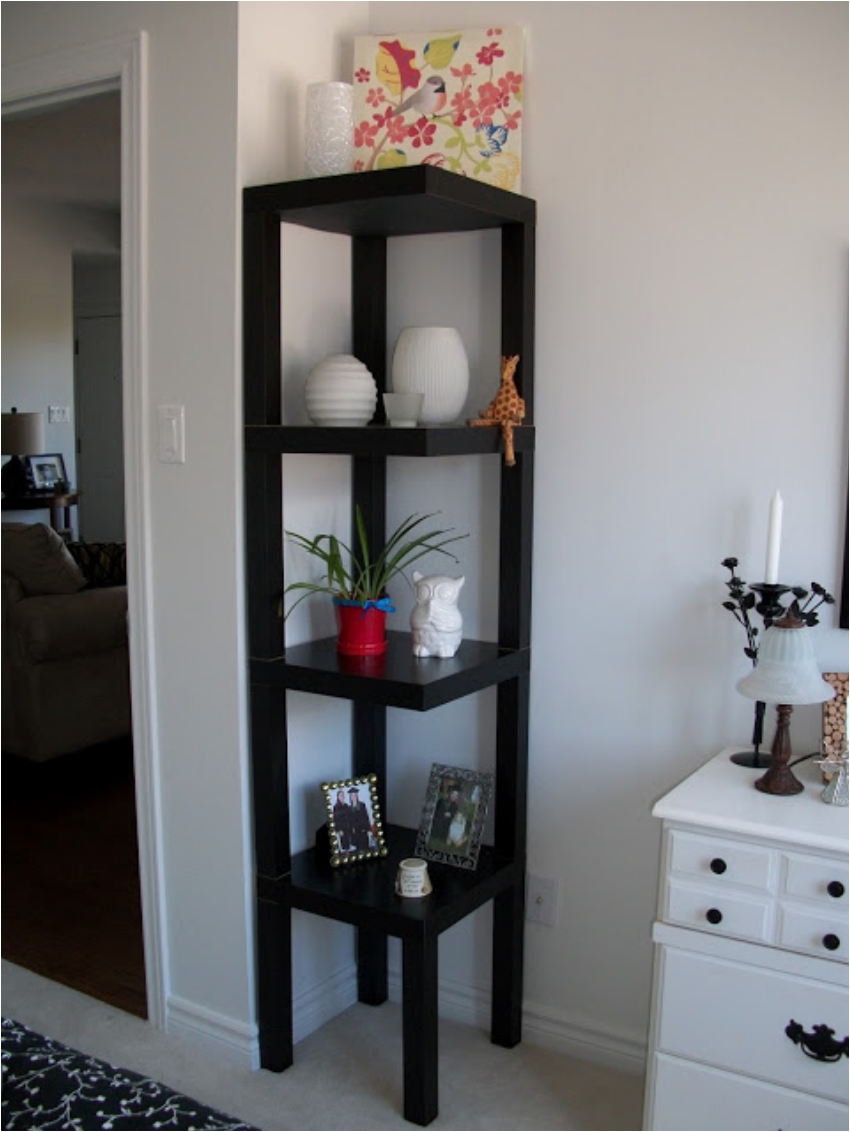 Every corner in your home is dead space. That's a fact. Unless, of course, you find a way to turn the corners into storage space, which is exactly what we see here. No matter if you are living in a small or large apartment, we all need extra space. Corners provide just that.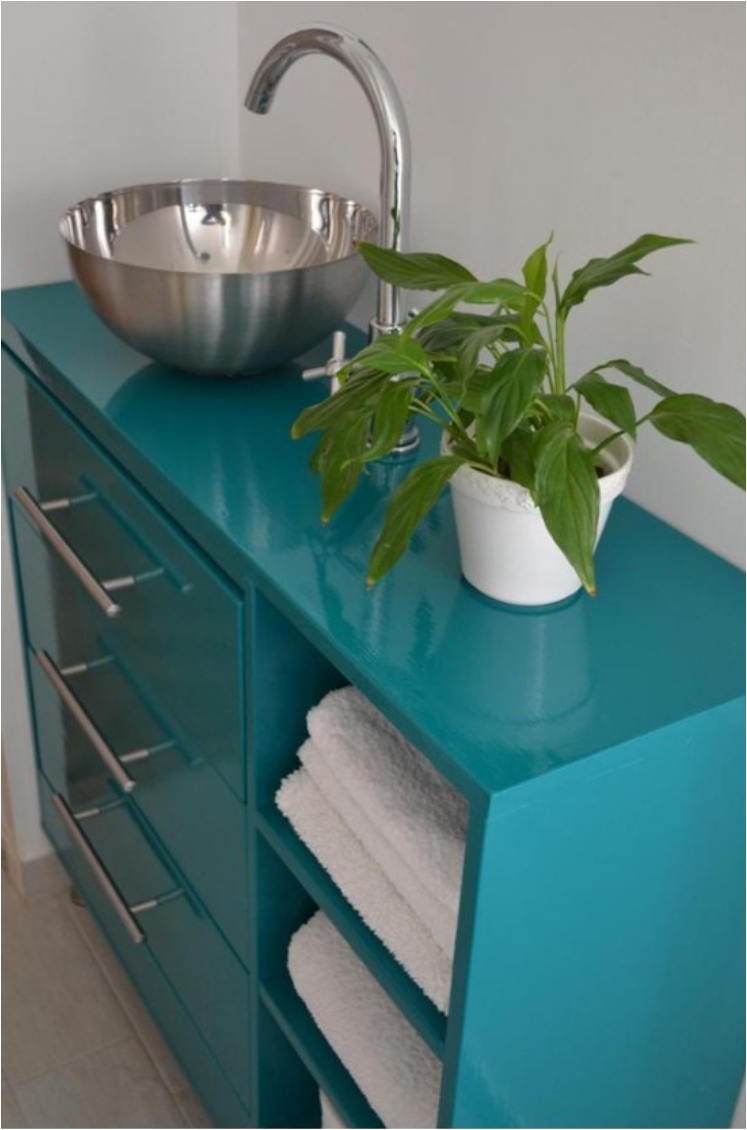 If you are handy around the house, I am sure you can make this happen. It's a great way to install furniture in a small bathroom.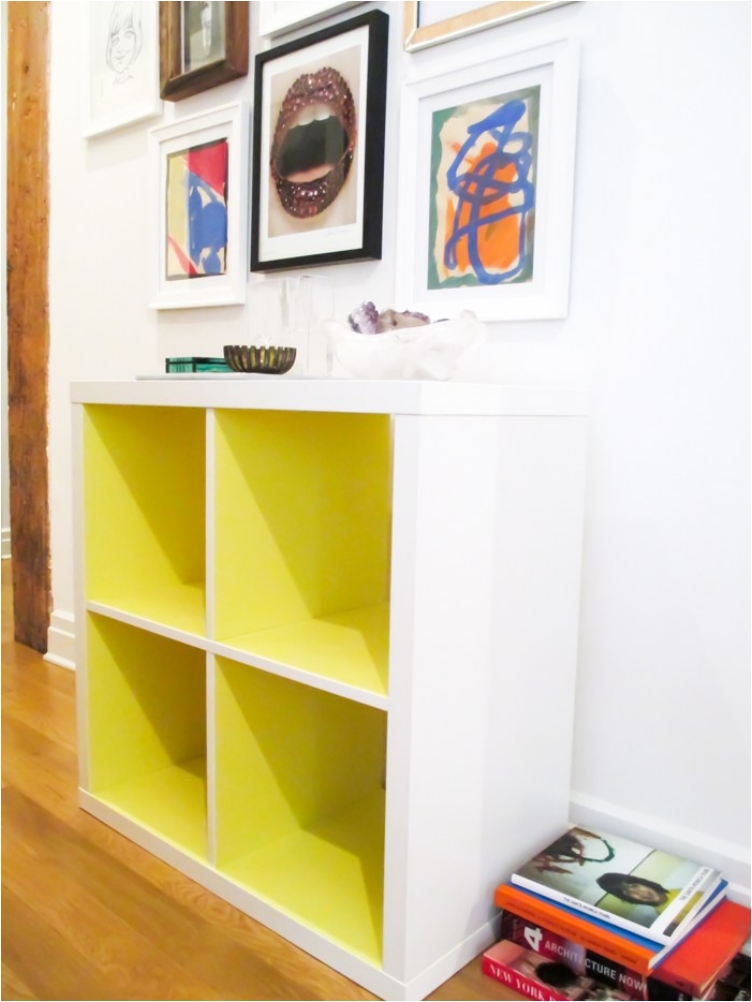 Just some paint can do wonders for your interior. That's always true, but in this case, we see it a step further. Neon yellow is a bright and sunny color that doesn't get nearly enough recognition. People are usually afraid to combine it with other colors. But it is possible.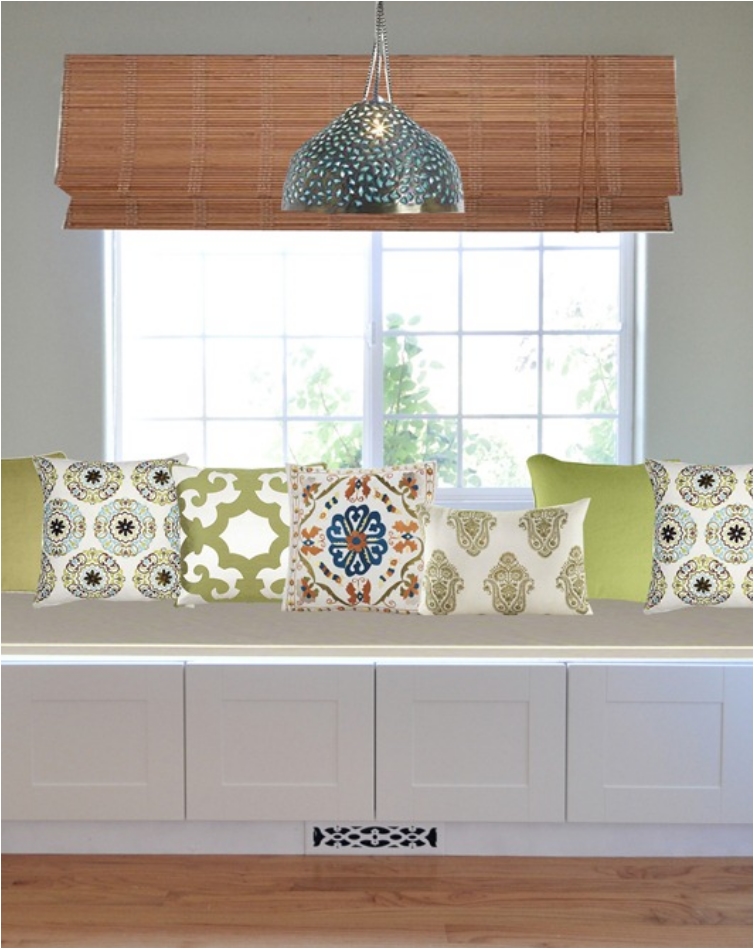 Another dead space is the place next to a window. Or below the window. However you call it, you know what I mean. Some people decide to leave it open, as a way to make the interior look more spacious. But you can go a different way as well. And that is by installing a seating area with pillows. Furthermore, you can utilize the space under the seating area as storage space.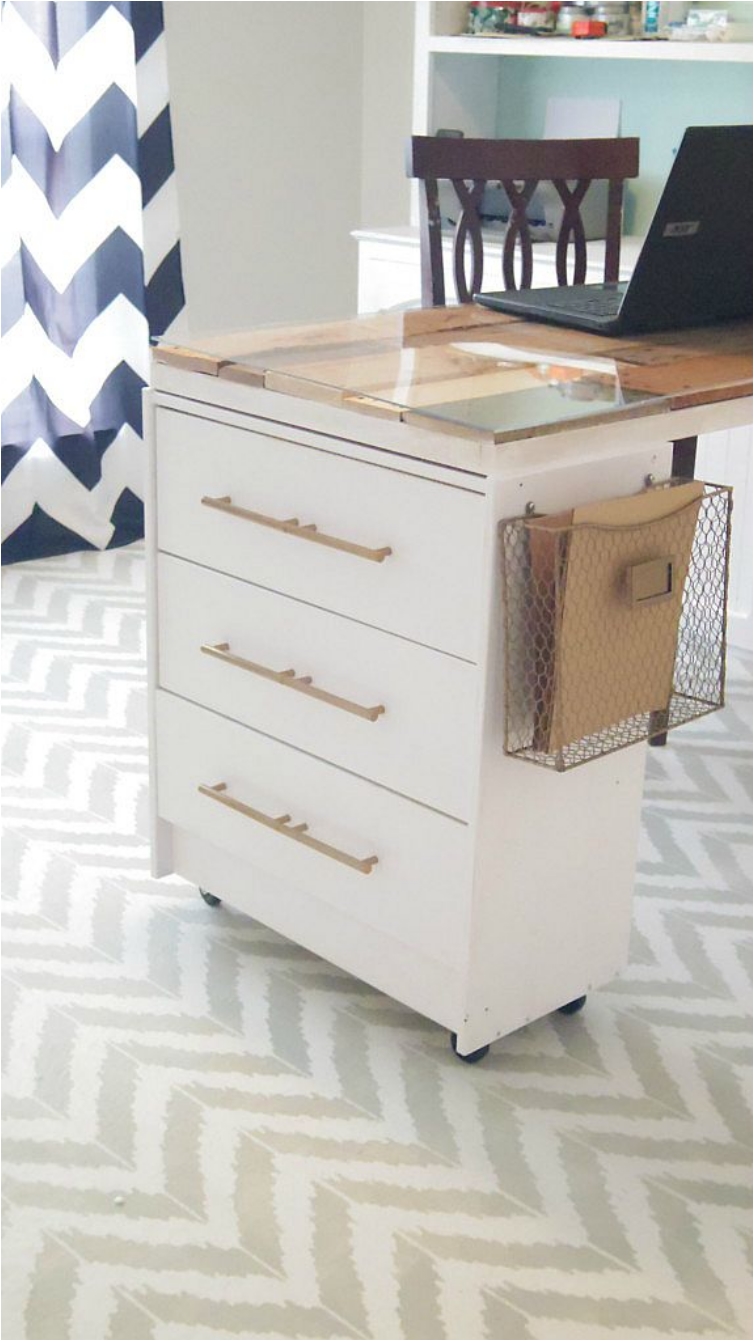 As you can see by now, most of the IKEA hacks involve cabinets, desks, tables, and chairs. Well, a desk is the most versatile object you can purchase at IKEA. You can transform it into anything you like—you can extend it, add shelves, or something else.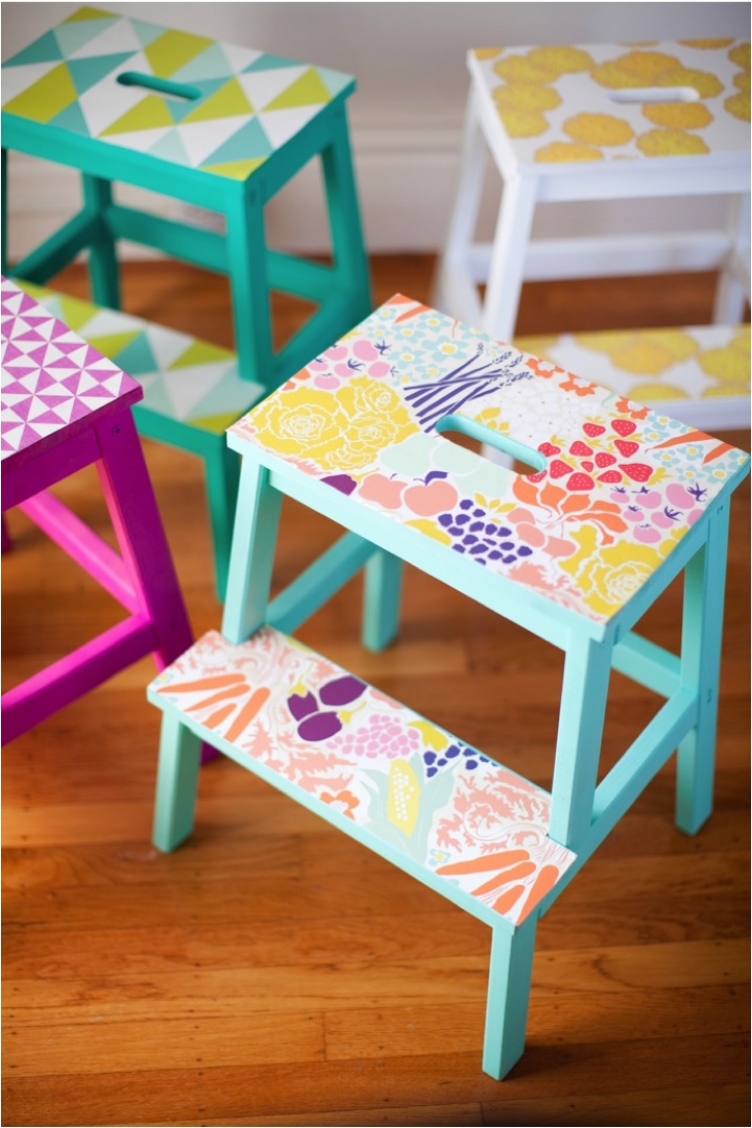 Similar to the chair we had earlier, stools are also boring objects. IKEA usually sells monochromatic stools, but you can change that. All you need is a piece of wallpaper and few minutes of your spare time.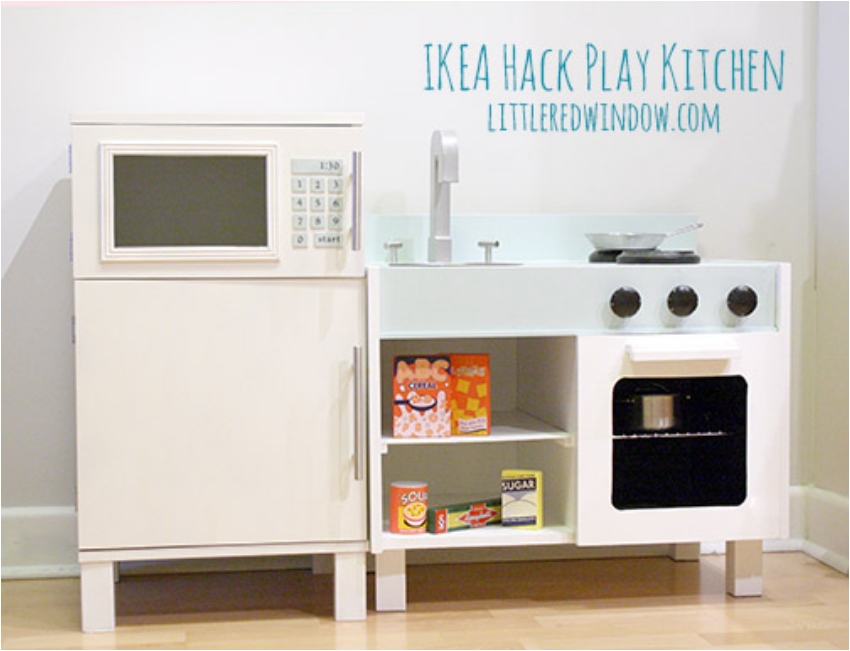 When you are operating in a small, tight kitchen, space is an expensive luxury. The trick is to use every bit of space you have.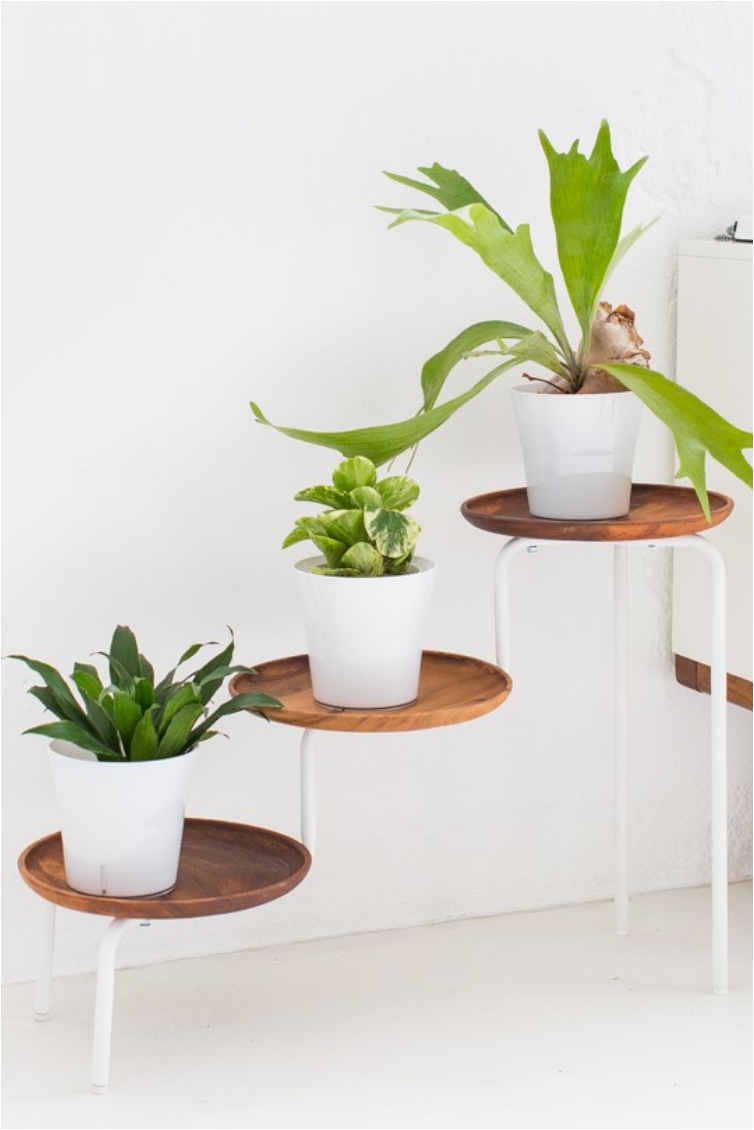 There is literally no home that cannot benefit from some plants and flowers. Instead of buying boring flower pots, make them unique. It's all up to you.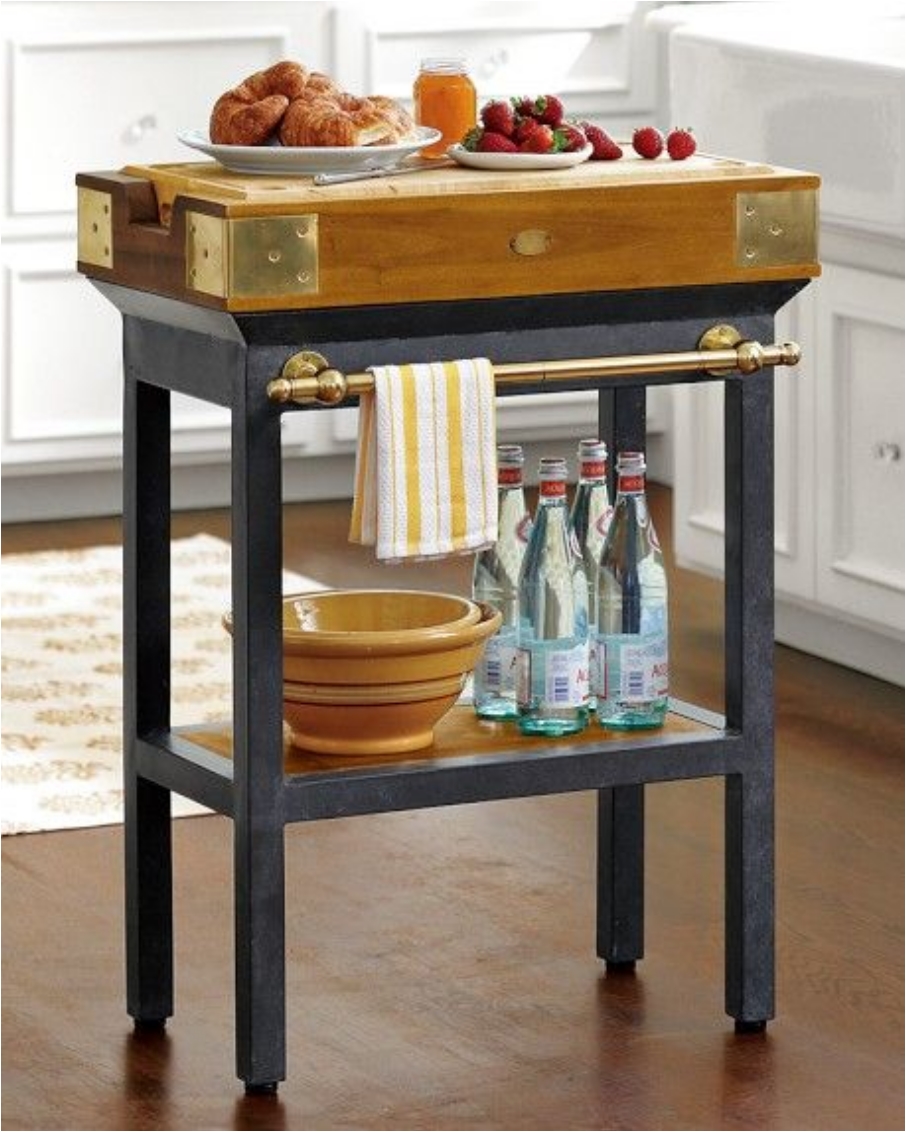 No matter how spacious a home you have, you always lack storage space, and that's especially true for the kitchen. I have yet to meet a person who doesn't wish they had more kitchen storage space. This is just my small contribution to help those people.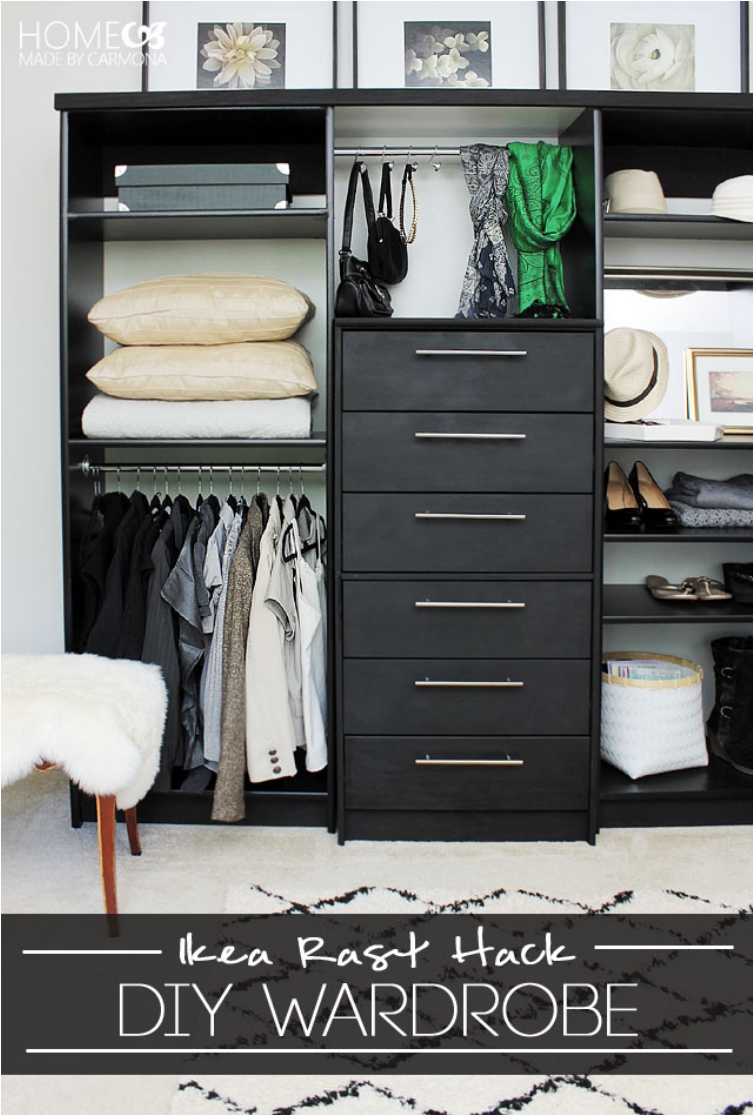 Everything that applies to storage space in the kitchen applies to the bedroom as well. In the bedroom, the wardrobe is your main source of storage space. And no matter how big it is, you always need more. The trick here is to maximize the space. I've seen many wardrobes with "dead space"—the empty space between your shelves. So, tighten 'em up.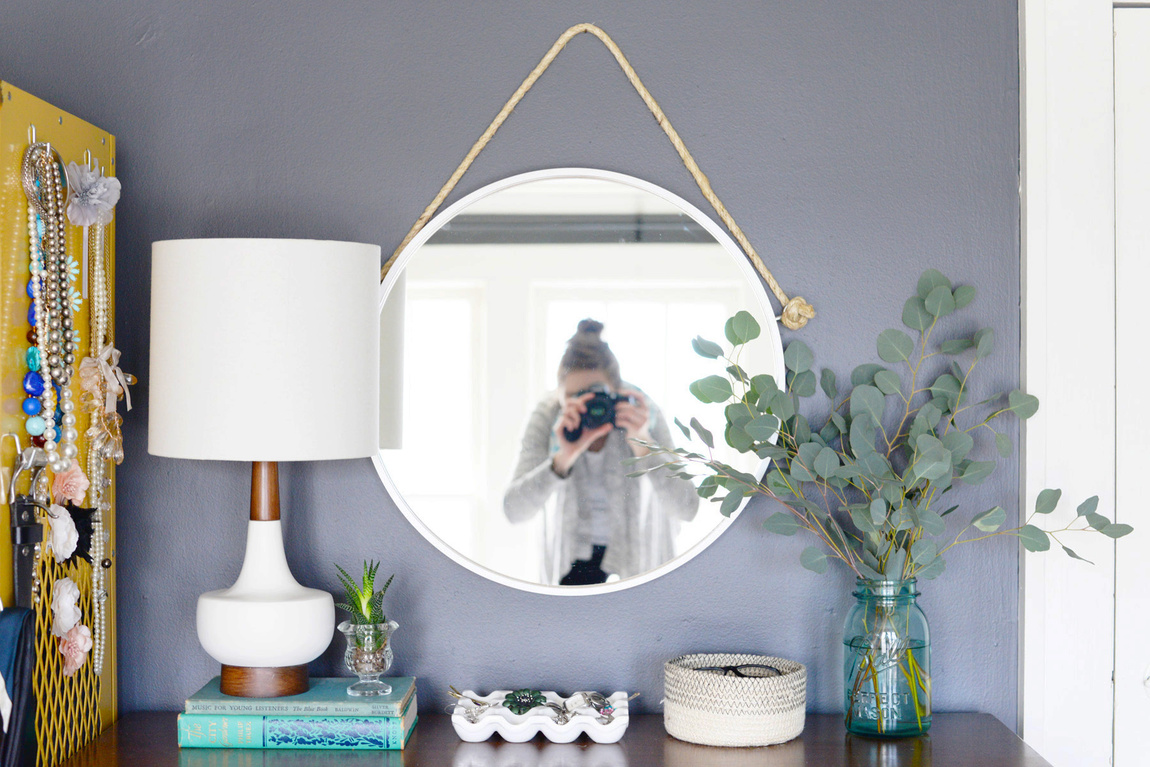 We all know mirrors are a great way to visually increase the space in the room. But instead of adding a simple and basic mirror, make it look unique. The more stunning your mirror is, the more visually appealing your room will look. Nobody will pay attention to how tight the space is when they focus all of their attention on the mirror.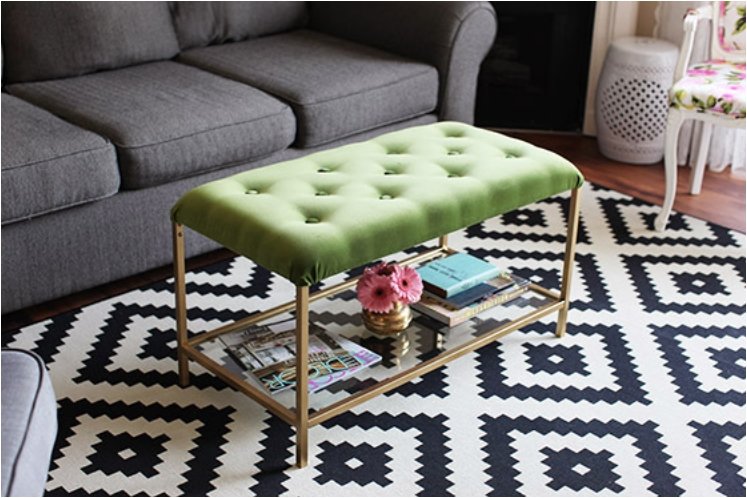 I mentioned how tables are often the subject of transformation because of their versatility. I love this table because it provides space beneath for magazines, while the top is just plain awesome.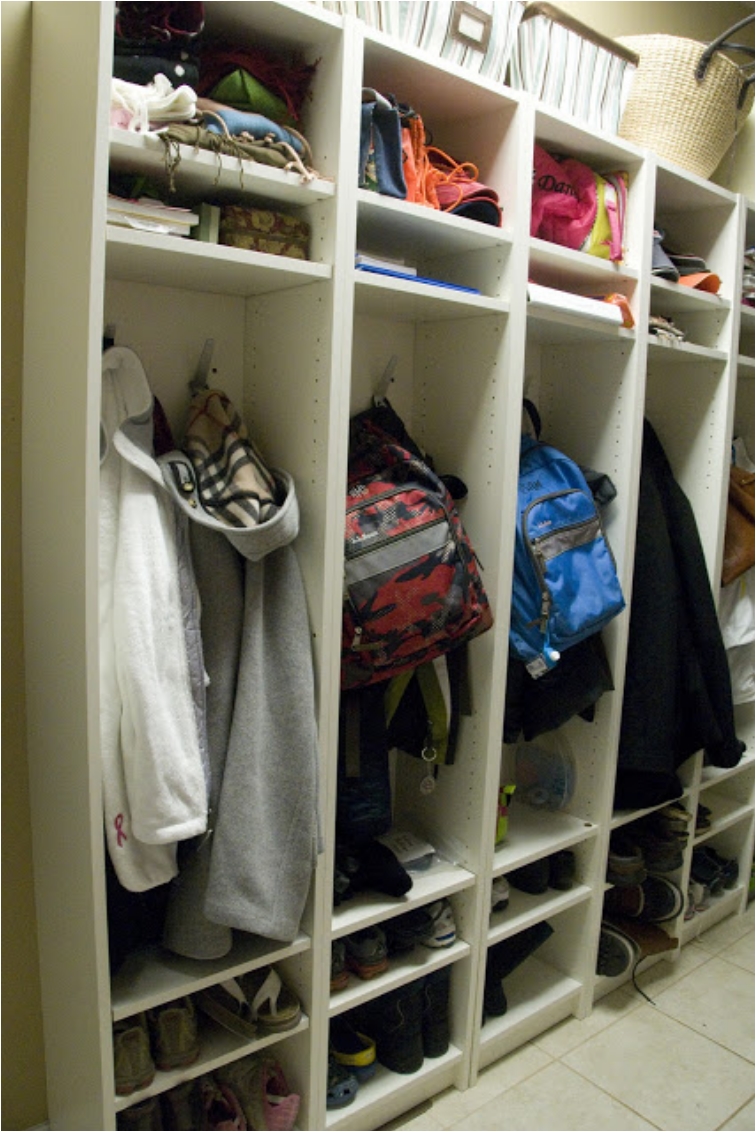 In the same way you can transform your wardrobe and use up all the empty space, you can do that with mudroom lockers. You can even add names to every locker so that people know which one is theirs.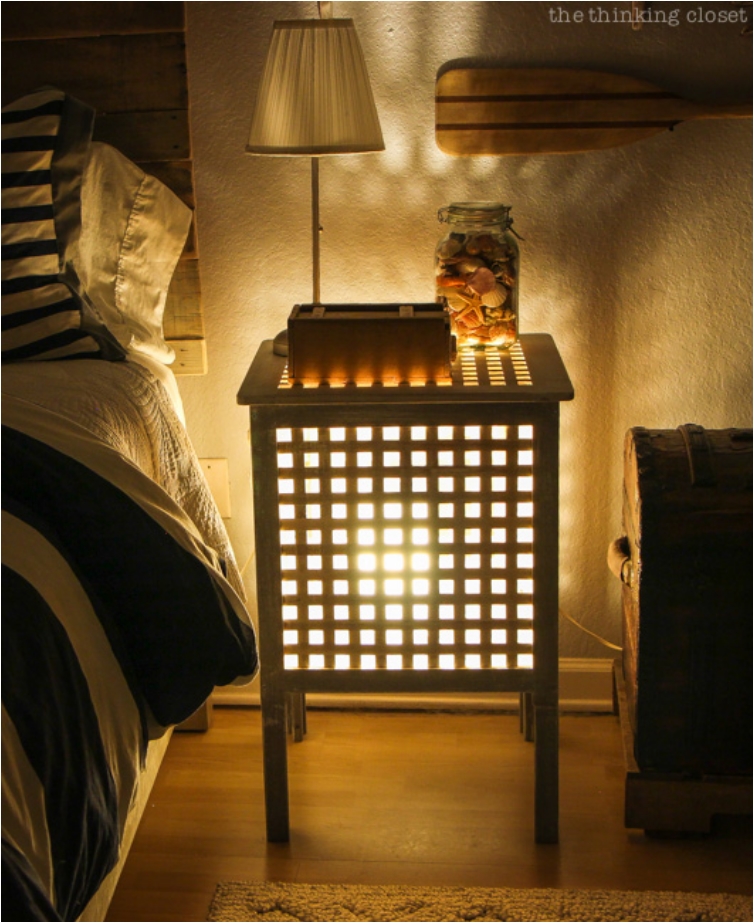 You'll find tons of bedside tables at IKEA. But the reality is that all of them are kinda the same, in a boring way. This couple found a way to make them extremely unique. Bravo!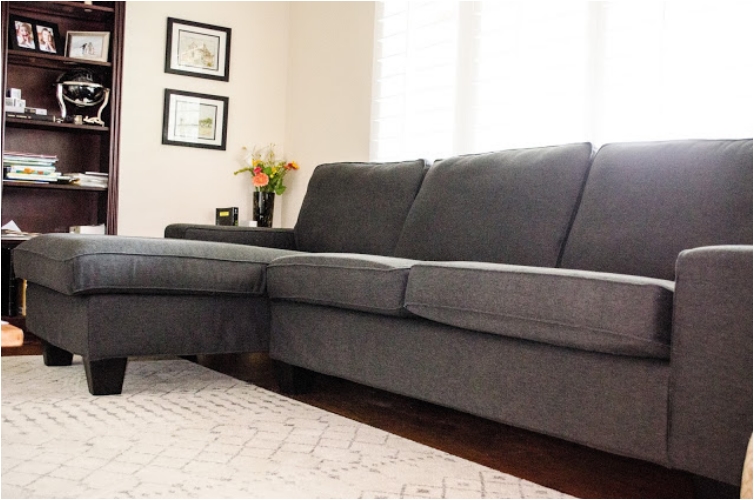 Whenever I see lifted couches, or any other lifted furniture, I immediately think of feng shui. According to the feng shui tradition, lifted furniture is great for happiness in the home, as it allows the air and positive energy to flow through your home. So hurray for that!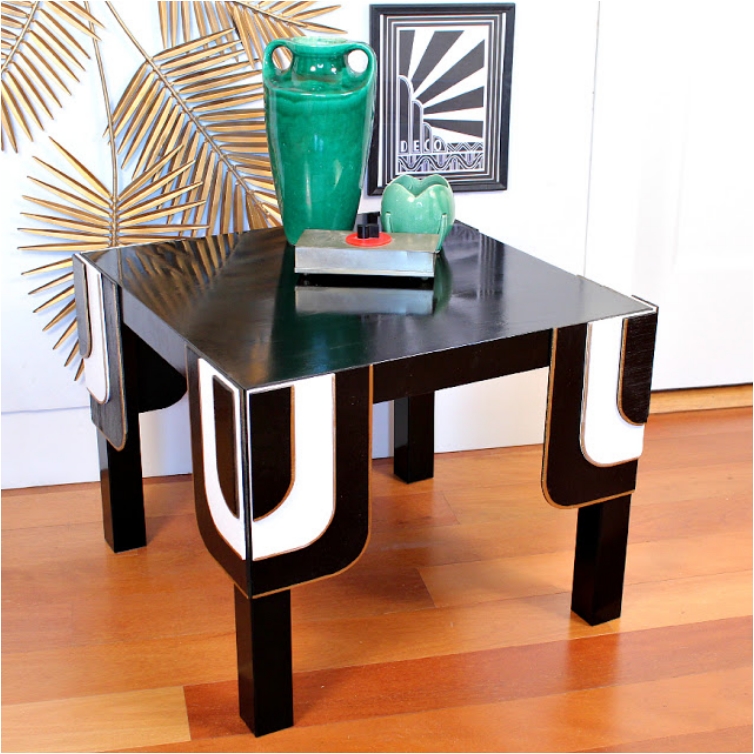 No, you do not have to be an artist to make this table a reality. You just need a bit of paint and effort. And voilà, you'll have a unique piece of furniture to put in your home.
If there is one item you'll find in almost any interior design magazine these days, it's the pouf. Simply put, interior designers think that every home needs a pouf (and that's very close to the truth). They are usually way too expensive, but if you want a pouf, and you're not ready to spend fortune to get one, here is a way to make your dreams a reality.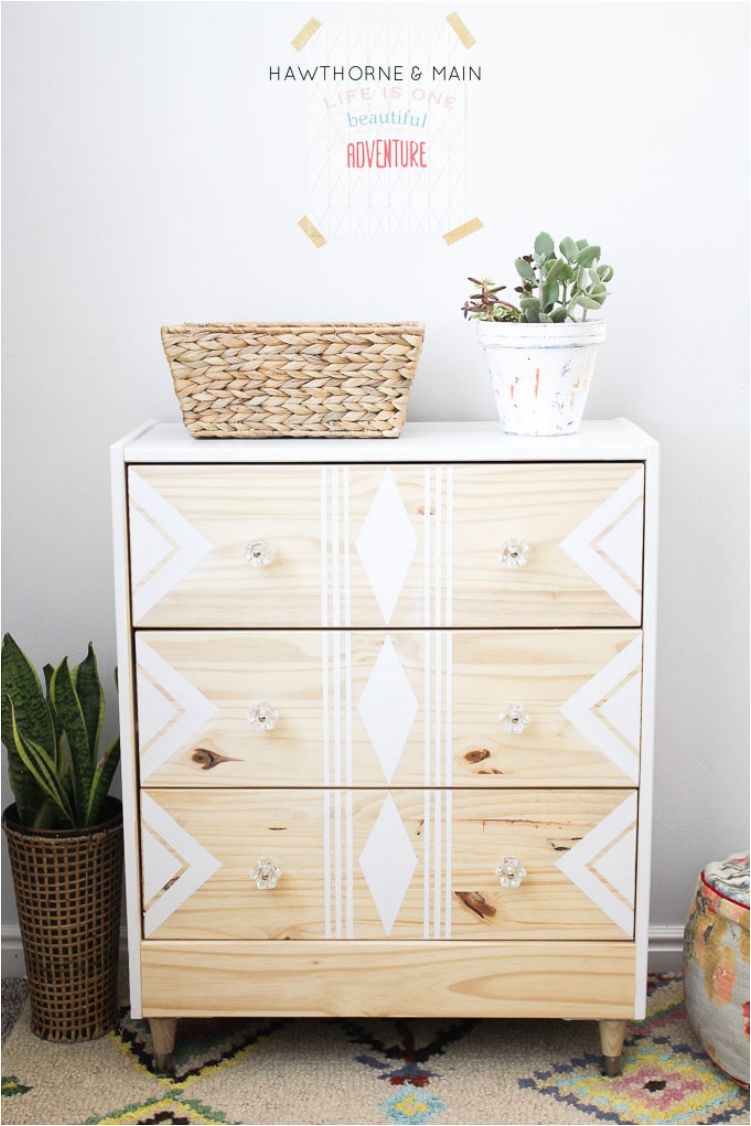 We had a rast hack earlier. But that had more of a sophisticated and elegant style. This time around, we are going with a more creative and artistic style. It is up to you to choose which one suits your personality the best.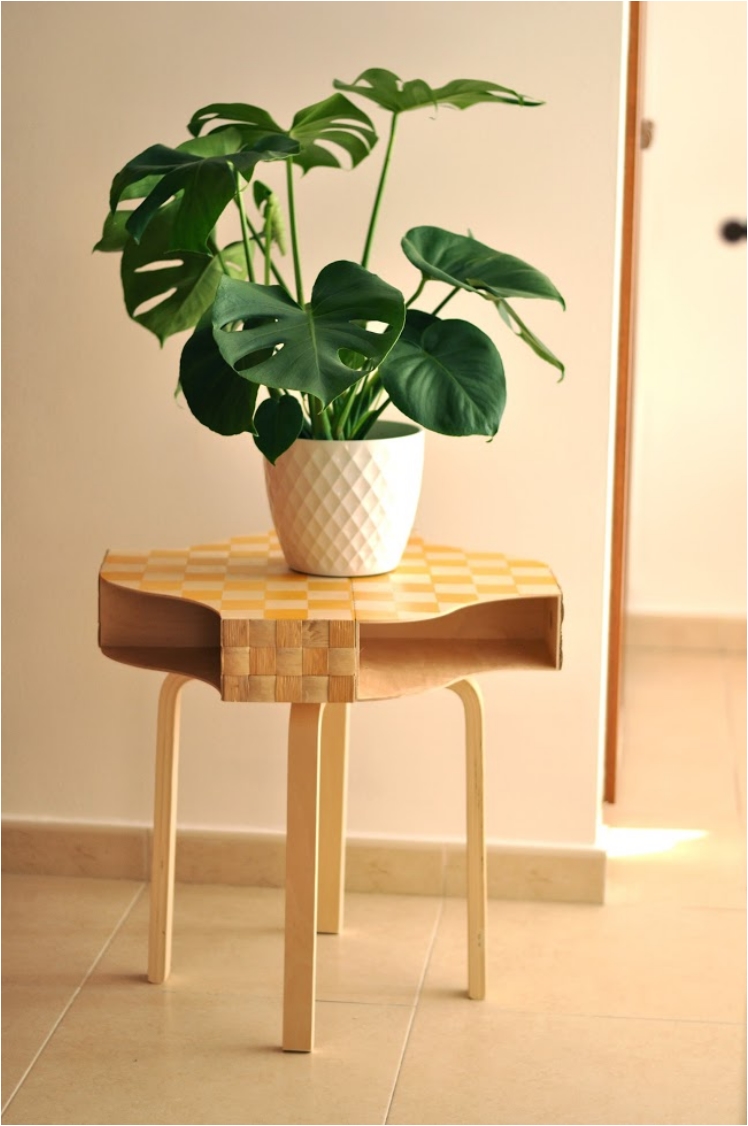 I love how someone managed to build a table from different products. That's basically the idea behind IKEA: to build something yourself from scratch. And this guy made it! Now, you can do it yourself as well.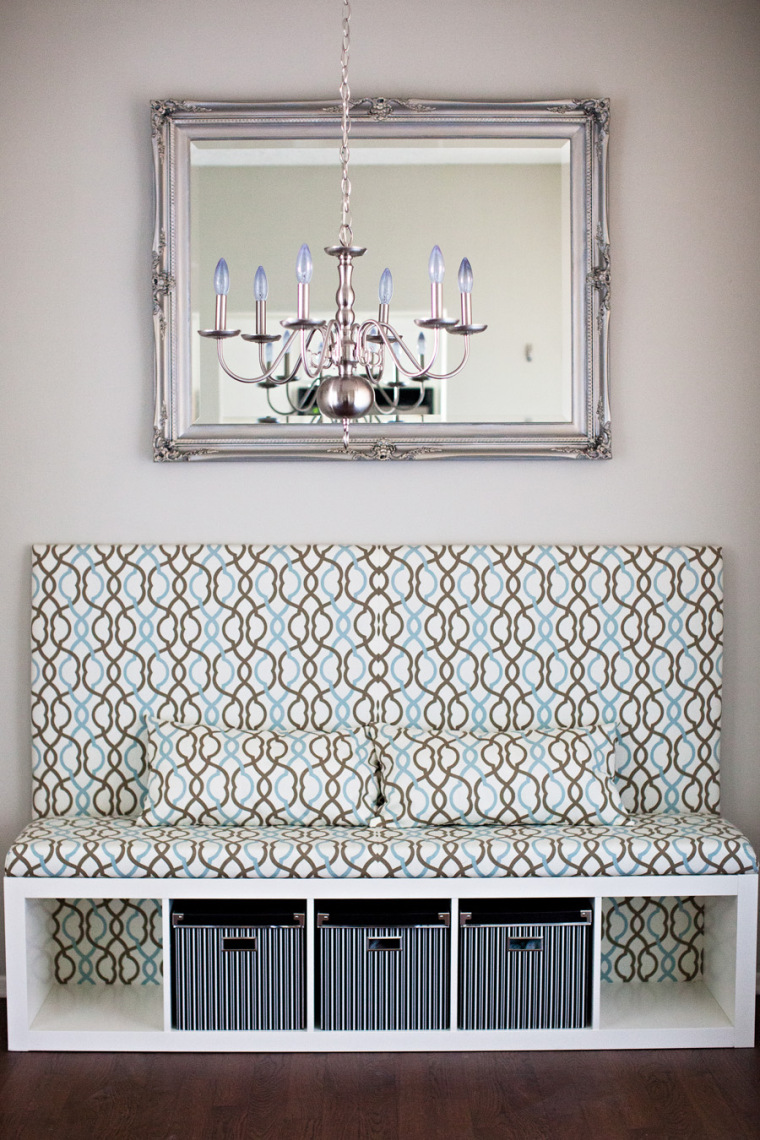 I'm not much of a fan of the baroque style, but I always appreciate beautiful furniture. And that's exactly what this is. I know there are people like me who think the patterns and decorations are a bit too much, but you can't ignore the visual appeal.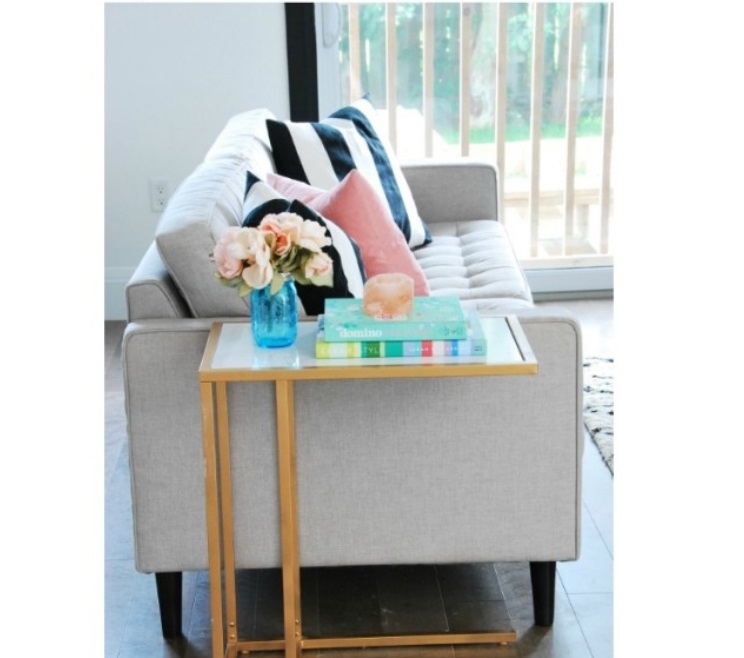 I mentioned a few times that any table bought at IKEA can be extended. You want more space? You can have it thanks to IKEA products. And in this case, since we need more space in our living room, we can install a table sideways.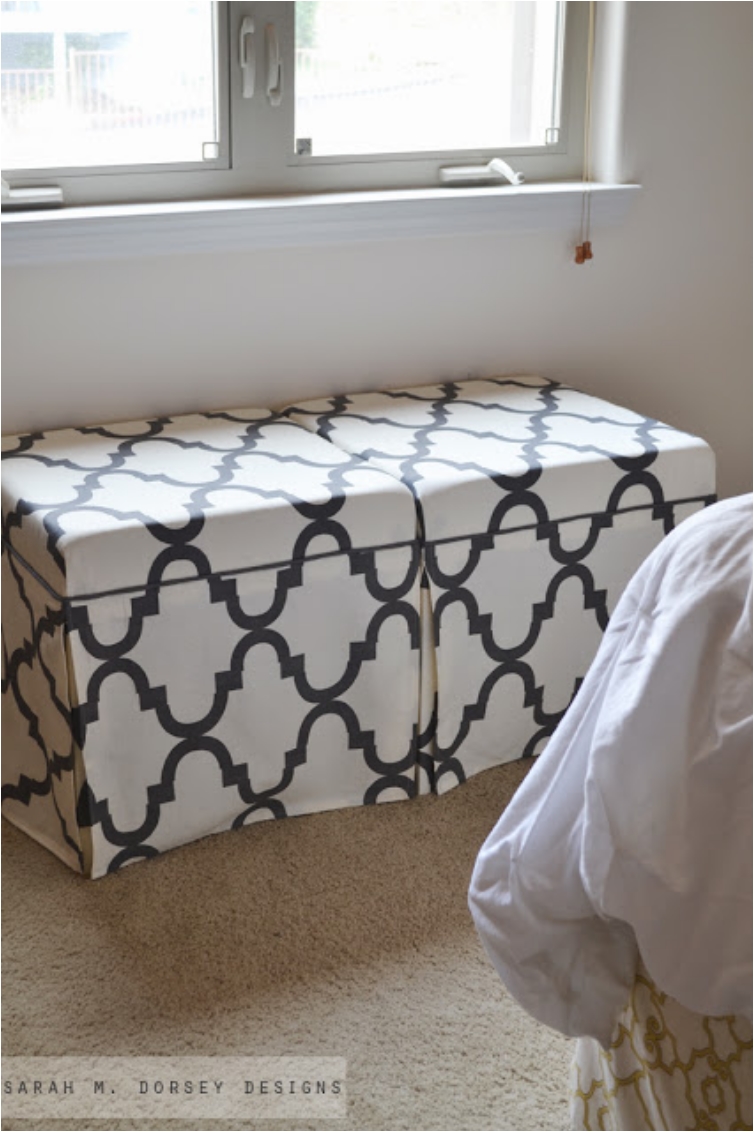 Upholstery is one of the simplest, easiest ways to decorate any piece of furniture. The trick is finding the best pattern. After that, the task gets easier.
IKEA is all about flexibility, functionality, and practicality. This guy took those thoughts to the next level. The best part about rolling desks is that you can move them around. So enjoy your newly found freedom and flexibility!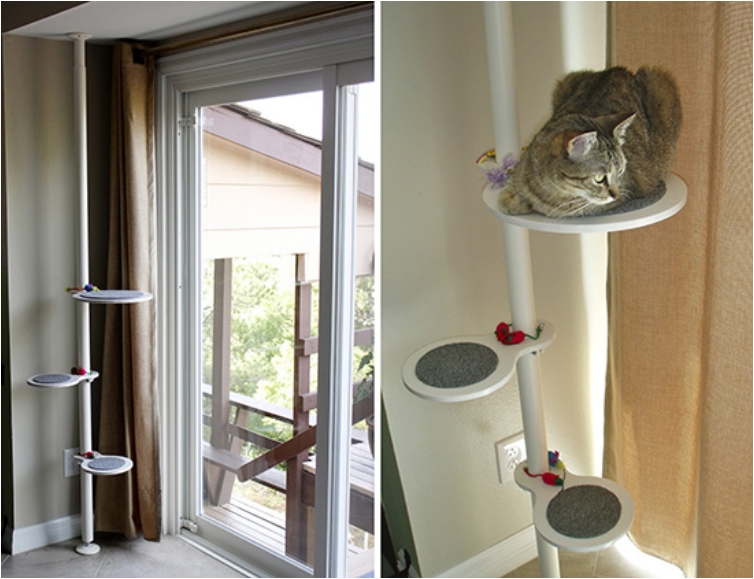 I love how some people take the time and effort to make life entertaining for their pets. We all know cats love to climb and sleep. So, this "pet toy" makes your life easier by keeping your cat occupied. This way, you can finish your tasks without wondering if your cat will be a distraction.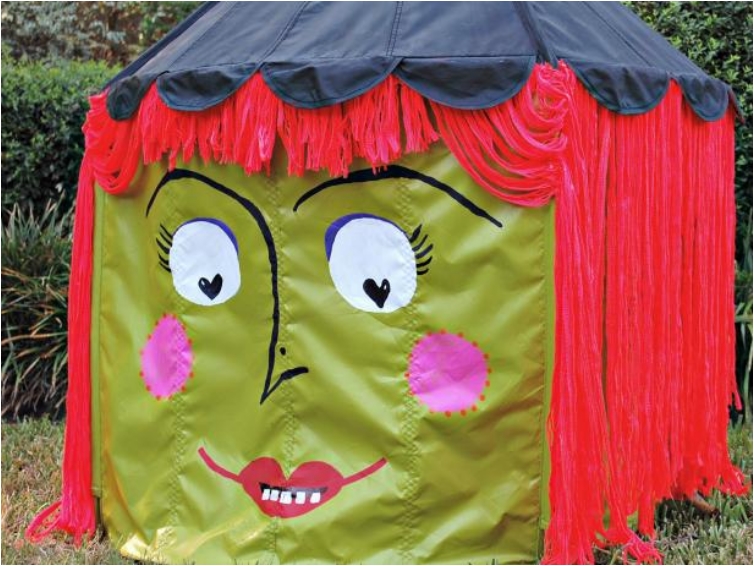 Your children will love this tent. And I would even suggest you invite them to join in as you transform the simple decoration into a circus tent. This way, they'll appreciate their new playground even more.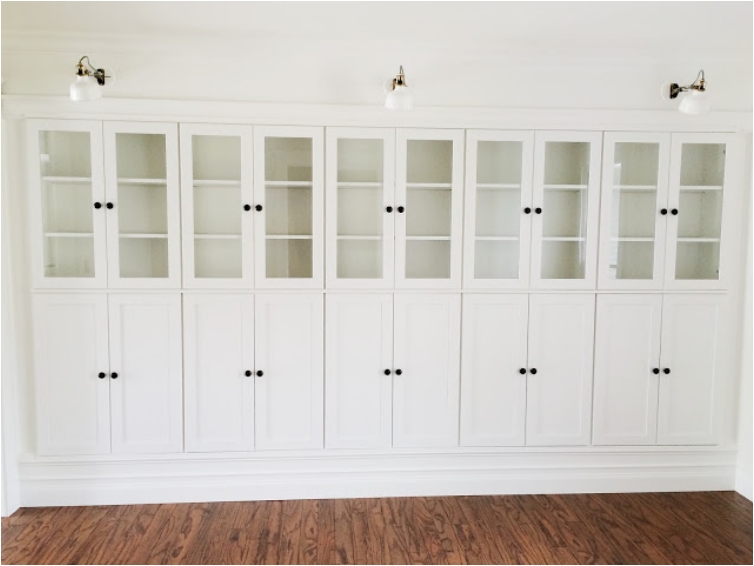 Built-in closets have been one of the hottest trends in interior design for quite a while. They save tons of space. The problem is, they usually cost a lot. But, since we are now transforming IKEA products, you know that it will cost you significantly less.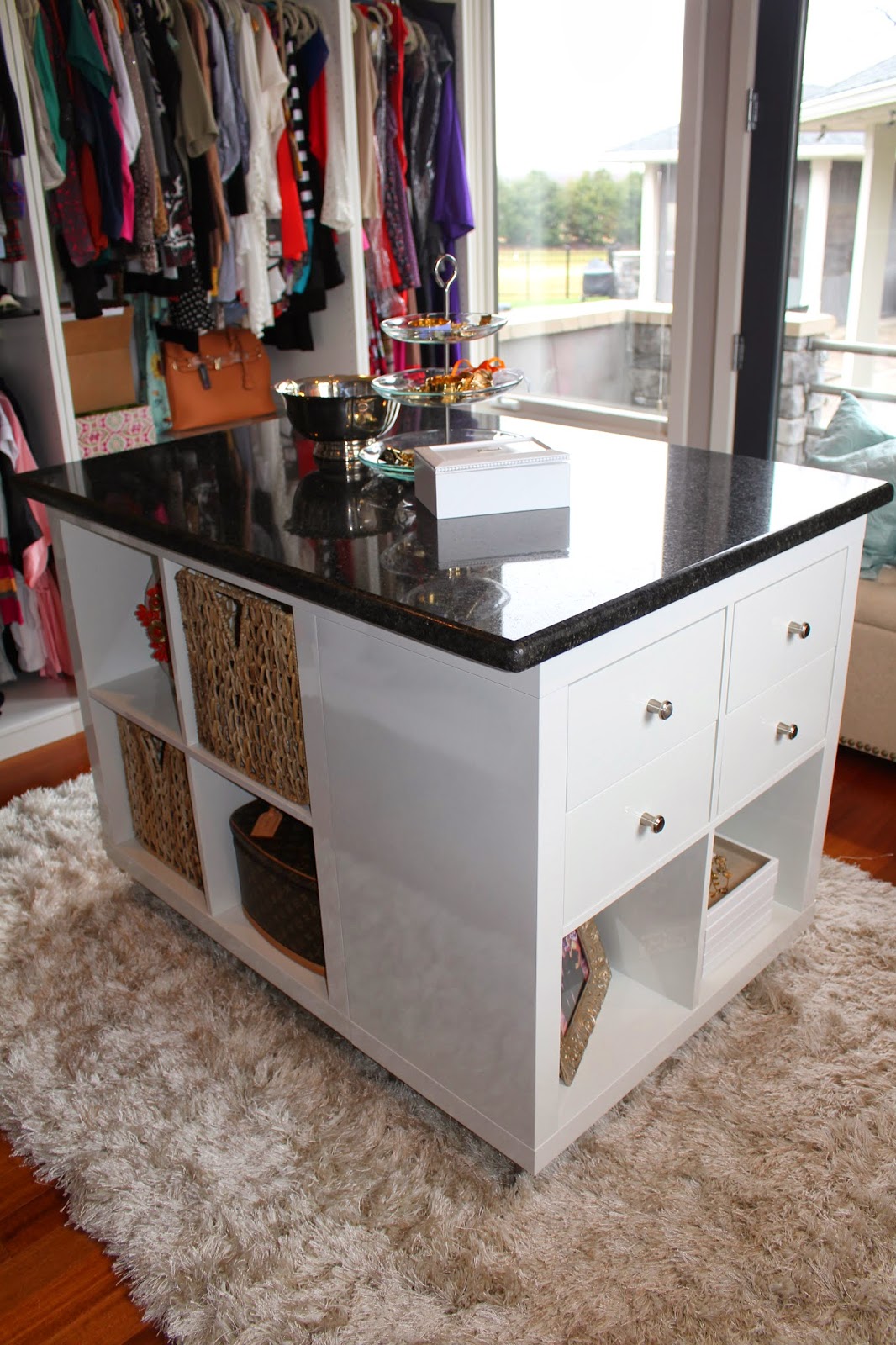 We'll finish with a product that we all need in our home—a closet. If you can find more space in your closet, you are a genius!
I hope you enjoyed all the IKEA hacks. Be sure to share any other ideas you might have.