Many people are faced with the same problem. They want a dog, but they have an allergy attack whenever they around one, and you are not alone. According to the American College of Allergy, Asthma, and Immunology, almost 10% of the US population is allergic to dogs. That is why hypoallergenic dog breeds are becoming more and more popular.
Now, any asthma and allergy health expert will tell you there is no such thing as 100% hypoallergenic dogs. While these belong to the dogs that do not shed category, you might still get allergy attacks from saliva or urine.
However, these hypoallergenic dog breeds do well with allergy suffers, because they do not shed, and eliminate the dander problem. Non-shedding dogs are popular not only among people with allergies but all pet lovers.
We must warn you, getting one of these dog breeds sometimes can cost more than a regular dog.
Top 10 Hypoallergenic Dog Breeds Perfect for People with Allergies
Havanese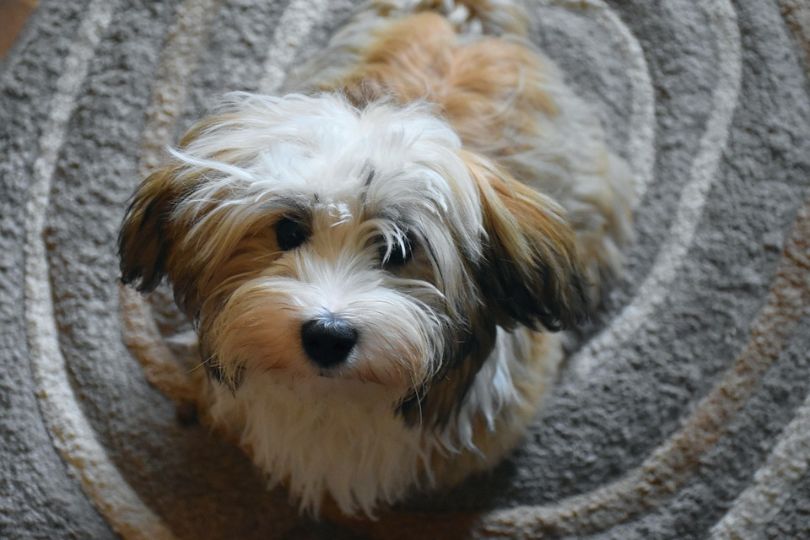 Havanese dogs are another breed that was created thanks to the Bichon type breeds. The Havanese has created thanks to cross-breeding between Bichon type dogs, and Poodle type dogs.
The dog was originally bred for Cuban aristocrats, who adopted the nickname "Velcro dog". The nickname shows how close the dog was kept to its owners.
The Havanese is spirited and friendly and makes a fitting pet for any family with children. Very social, the dogs are known for their lively gait.
The typical price of a Havanese can go up to $1,000, depending on location and AKC certification.
Coton de Tulear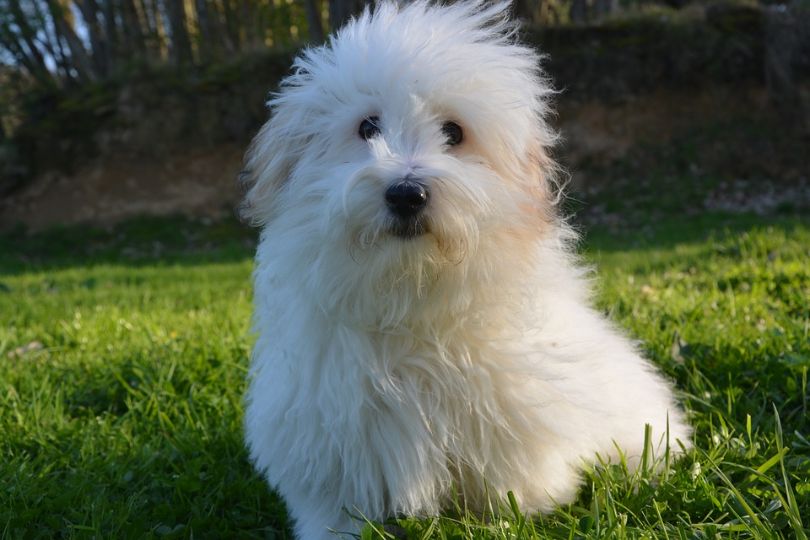 The Royal Dog of Madagascar, Coton de Tulear is another royal and high-society type dog. While the dog is named for the city of Tulear in Madagascar, it is a French breed dog.
The dog also gets its name due to the cotton-like coat. Available in white, black, white and black, grey and white, lemon and white, or three colour coat, the Coton lives up to 15 years.
They grow to no more than 18 pounds, which makes them ideal for an apartment hypoallergenic pet.
Chinese Crested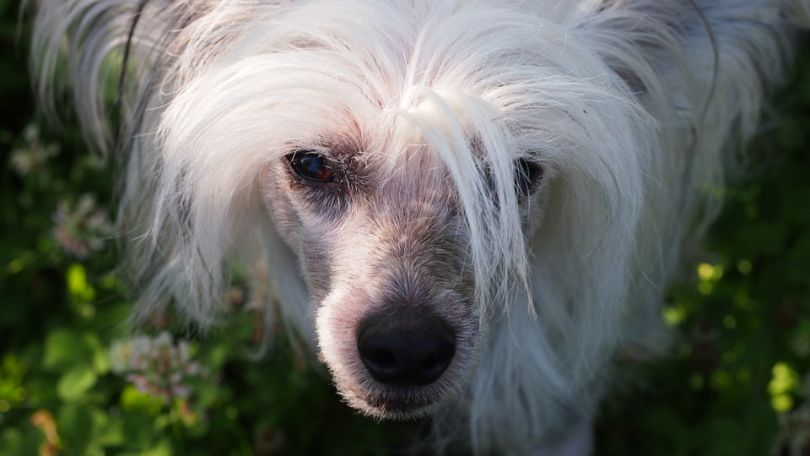 This is one of the most unusual dog breeds in the world, mostly because of their combination of furry feet and flowy manes. They became famous thanks to a Burlesque dancer when stage performer Gypsy Rose fell in love with them and became an official breeder and advocate.
They come in two types, hairless and powderpuff, the latter meaning with soft hair all over. They are very alert and agile and shed minimally. The dog originated in Africa and is a descendant of African hairless dogs. Chinese sailors loved them.
Compared to other dogs, their feet are elongated, which means different from other dogs. Their colour palette ranges from slate to pink and chocolate, and some even have splotchy spots all over their body.
Yorkshire Terrier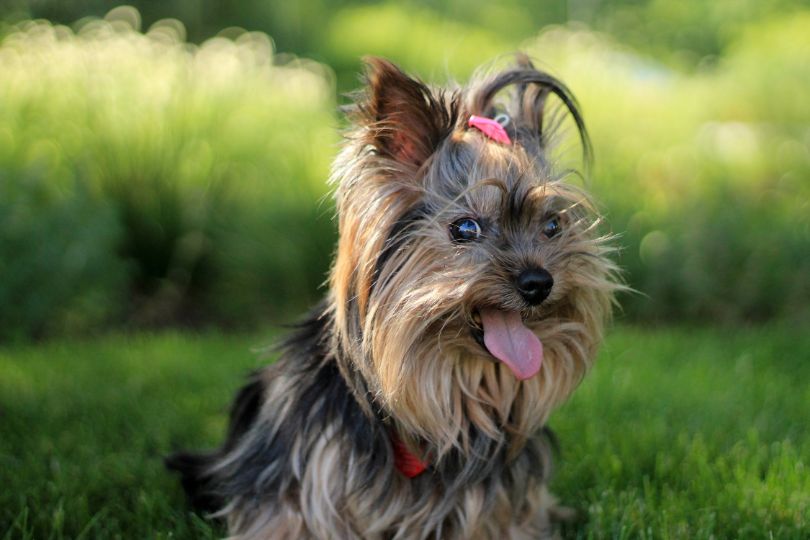 The Yorkie, same as most hypoallergenic dog breeds have hair opposed to fur, which is why they are categorized as non-shedding dogs. The small dog breed of the terrier type was developed during the 19th century in Yorkshire, England, with a sole purpose of catching rats in clothing mills.
Nowadays, the Yorkie is still famous as a rat catcher. Even though they weigh no more than 6 pounds, they are still very stubborn and bravely. You can often see them going at bigger and more menacing dogs.
While they are not in the same intelligence category as border collies, the Yorkie is very smart and their intelligence is above average.
West Highland White Terrier
They are more known for their nickname, the Westie nowadays. Friendly and active little dogs, the Westie has a double-coat. They are very loyal to their owners, and at the same time, great watchdogs.
While they shed some hair, that is nothing compared to shedding dog breeds. The Westie has a double-coat, and that means regular maintenance.
Originally, they were bred to be a breed that would not be mistaken for a fox while hunting.
Bichon Frise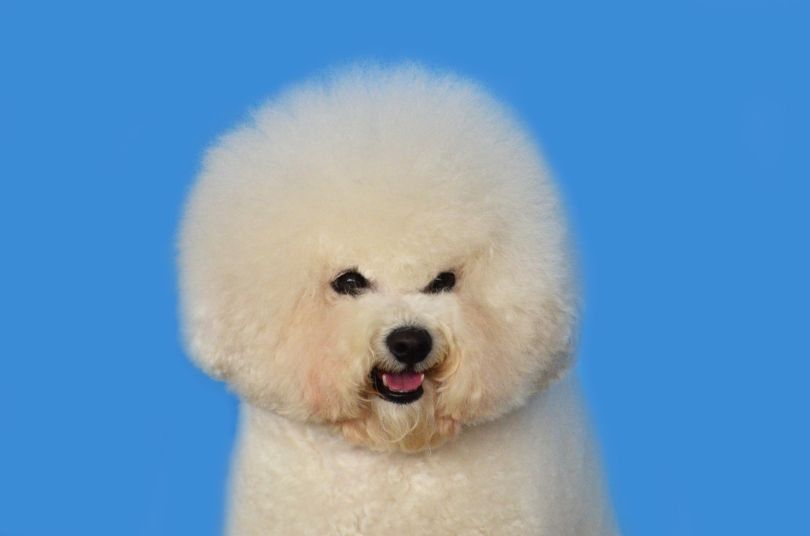 When you talk about hypoallergenic dog breeds, or about small dogs suitable for apartment, the Bichon is usually the first that comes to mind. A social, independent, and easy to train breed, the Bichon is one of the most popular and loveable small dog breeds.
Their hypoallergenic coat can easily be kept clipped with a puppy cut. Their name translates to "Curly Lap Dog" in French, which is very suitable for their character. When they were first introduced, they used to be sailors' companion dogs and loved water.
Maltese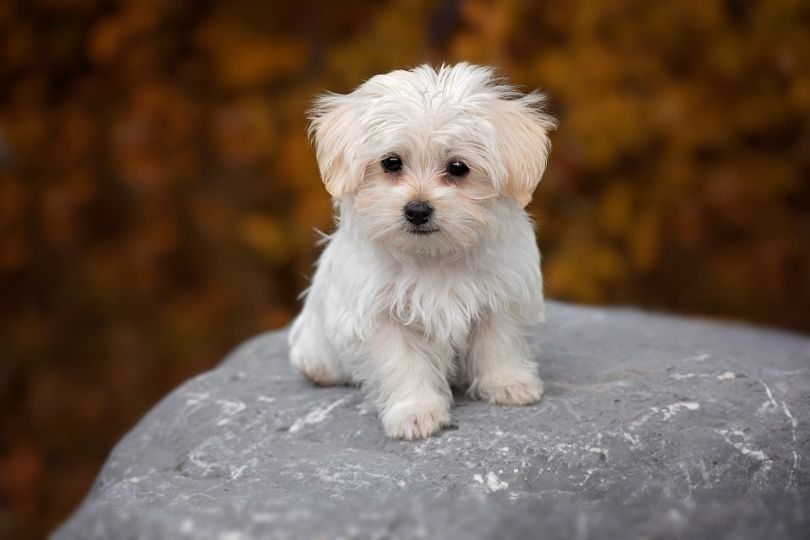 Another dog that comes to mind instantly when you mention the words cute, adorable, and small dog breed great for apartment living is the Maltese. Many often mistake the Maltese with the Bichon, mostly because both are small and fluffy white dogs.
But the Maltese are a different breed. Praised for their gorgeous and white silky coat, Maltese do not shed, as long as you practice regular maintenance. That means grooming once a month, sometimes once in two months.
The Maltese were used to catch rodents in ancient and medieval Roman cities.
Shih Tzu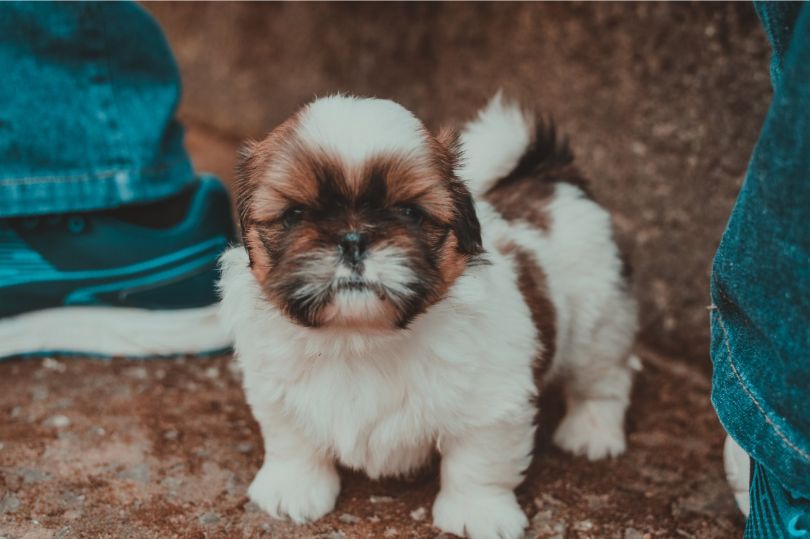 As you can notice by now, most of the small dog breeds that you can keep in your apartment are hypoallergenic. The Shih Tzu falls into that category as well. Loyal and friendly, the Shih Tzu requires less maintenance than the Maltese and Bichon. Their hair falls only when brushed or broken.
The name comes from the word "lion dog" in Chinese. Back in the times, the Shih Tzu was bred to resemble lions as depicted in ancient Oriental art. But do not worry, they have nothing of the lion's aggressive character in them.
Brussels Griffon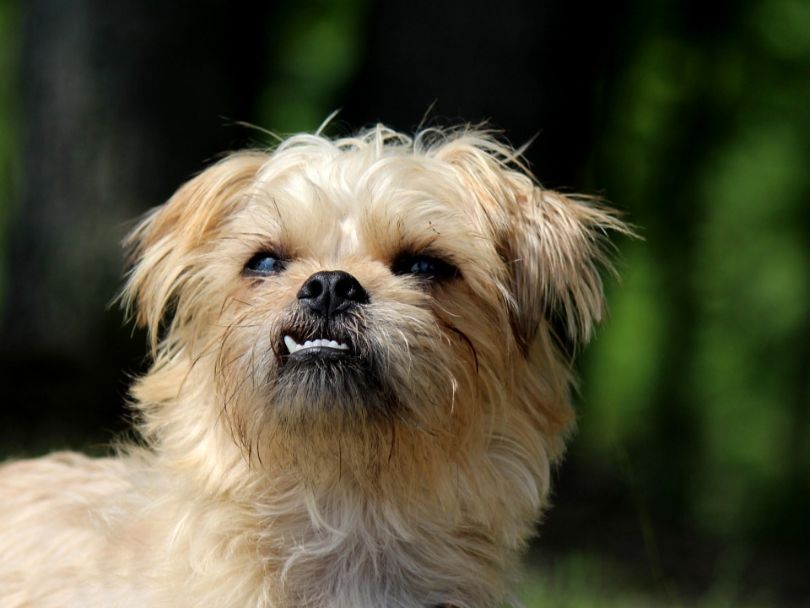 This dog was made famous thanks to Jack Nicholson. The dog started alongside Nicholson and Helen Hunt in the movie "As Good As It Gets", and from then on, its popularity skyrocketed. Brussels was always a popular dog breed, but it was the movie that helped him get to the mainstream culture and media.
Known for their watchdog abilities, the Brussels Griffon also has a friendly disposition. They tend to bond with one person more than others, but they still make excellent pets for families with kids.
Poodle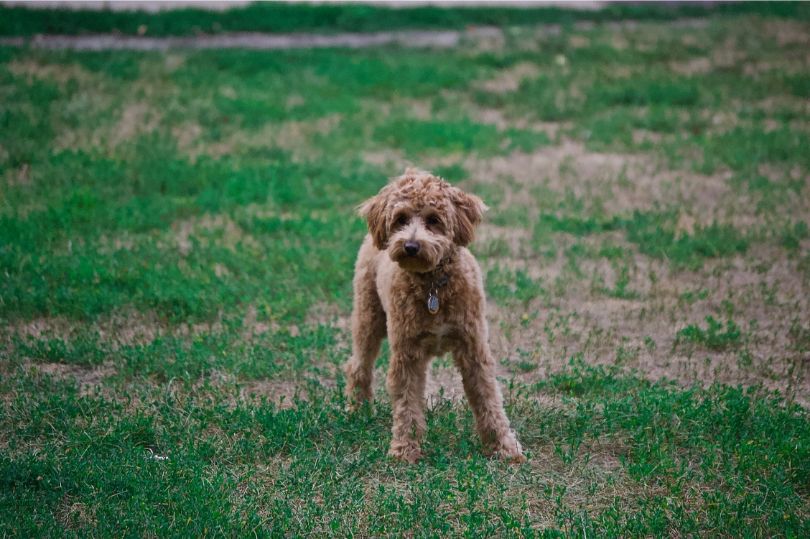 The cream of the crop when it comes to hypoallergenic dogs. Not only they do not shed, but they are also virtually odourless. You will notice no dog smell in your apartment when you keep a poodle.
They come in three different sizes, including toy, miniature, and standard. Because of their character, shedding properties, and size, they are one of the most popular dog breeds in the world. Not to mention, they are also among the smartest dog breeds in the world.
How to Reduce Exposure?
As mentioned previously, no dog is 100% hypoallergenic. That doesn't mean you cannot develop some symptoms of allergy. But what you can do in addition to buying a hypoallergenic dog breed, is reduce exposure to possible allergens. The American Academy of Allergy Asthma and Immunology recommends the following steps to do that:
– Remove your pet from the bedroom, as this is the place you spend one-third of your time in. Make sure to keep the bedroom door closed
– Consider using an air cleaner in your bedroom
– Animal allergens are sticky, and therefore you need to remove the animal's favourite furniture, wall-to-wall carpet, and keep surfaces clean and uncluttered
– Wear a dust mask to vacuum, as your vacuum cleaner might stir up allergens that have settled on the carpet and make your allergy worse
– Change your clothes after prolonged exposure with your pet
– Wash your pet on a weekly basis to reduce airborne allergens. That doesn't mean shampooing your pet, just washing. You can use the apple cider vinegar wash for example, one that will not damage your pet's coat and fur
You can check out our previous dog articles down below:
Why Dogs Lick – Understanding the Love Between a Pup and Owner
Cute Dog Pictures – 5-Minute Guide How to Take Incredible Photos
Top 10 Smartest Dog Breeds to Play Games With
All Types of Dogs – Complete List to Help You Find the Perfect
Who's a Good Boy? Dog Study Shows Crazy Dog Dad is a Thing