Wondering how to make simple and easy ginger tea at home? Wonder no longer. I will tell you five simple and easy to make recipes you can try immediately. I will go step by step, with instructions for every step of the way. Ginger, the root especially, contains high amounts of antifungal and antimicrobial compounds. In addition, ginger is an anti-inflammatory food, helping clear every problem that is troubling you. Before I show you how to make ginger tea, let's take a look at the benefits and reasons why you should drink ginger tea.
Health Benefits of Ginger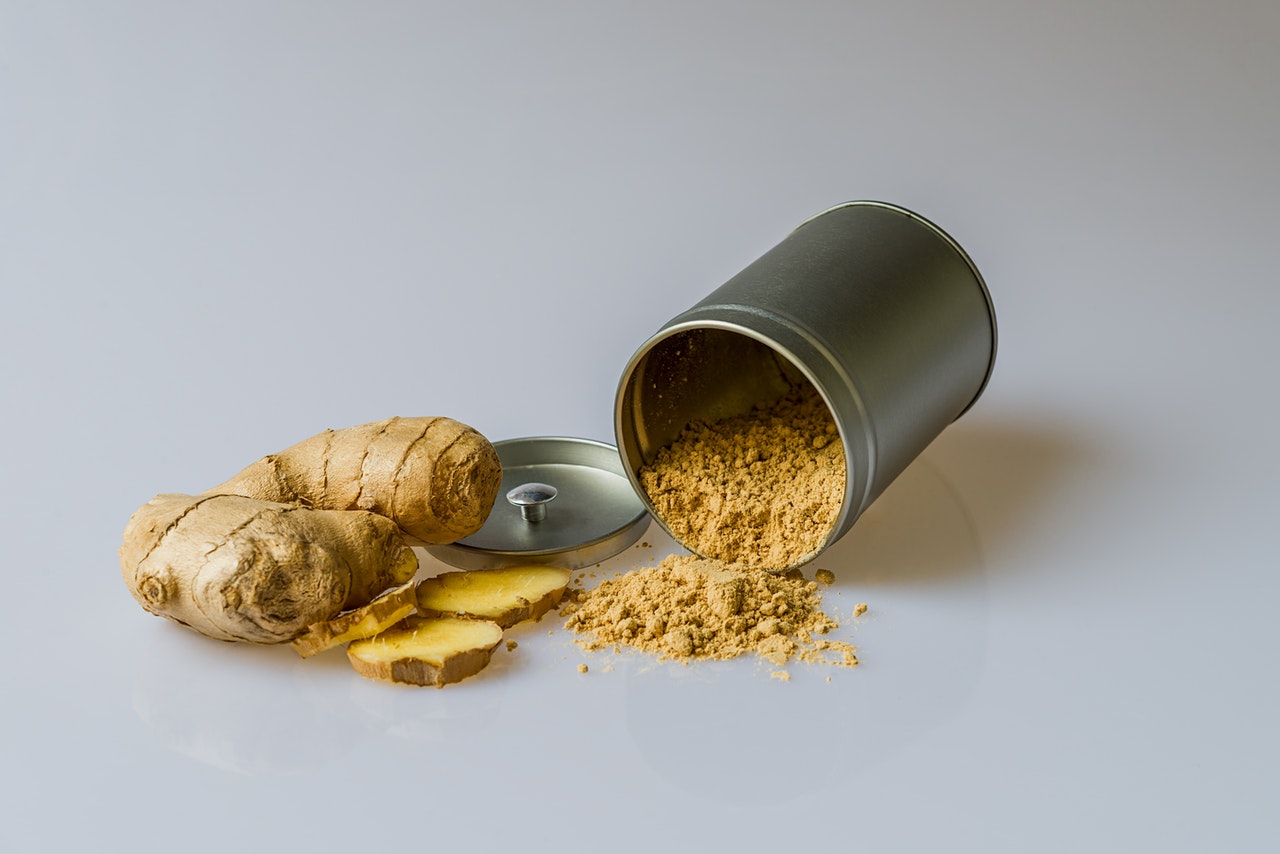 I won't go too deep into the benefits of ginger. Instead, I will just list some of them. Here are they:
Ginger helps with nausea, vomiting and especially morning sickness
Ginger reduces muscle pain, muscle soreness and muscle cramps
Ginger has anti-inflammatory properties, helping especially with bones and joint pain. Ginger is one of the home remedies recommended for prevention and reducing symptoms of osteoarthritis
Ginger regulates blood sugar levels
Ginger reduces cholesterol, effectively helping and preventing from heart and cardiovascular diseases
Ginger treats chronic indigestion. Consuming ginger tea on a regular basis will vastly improve your digestive system
Ginger reduces menstrual pain (I love this, and I am sure all of you ladies will cherish ginger tea during menstrual cycle)
Ginger can prevent cancer
Ginger improves brain function, essentially protecting you from brain from conditions like Alzheimer's.
With that being said, let's take a look at how to make ginger tea.
Simple Ginger Tea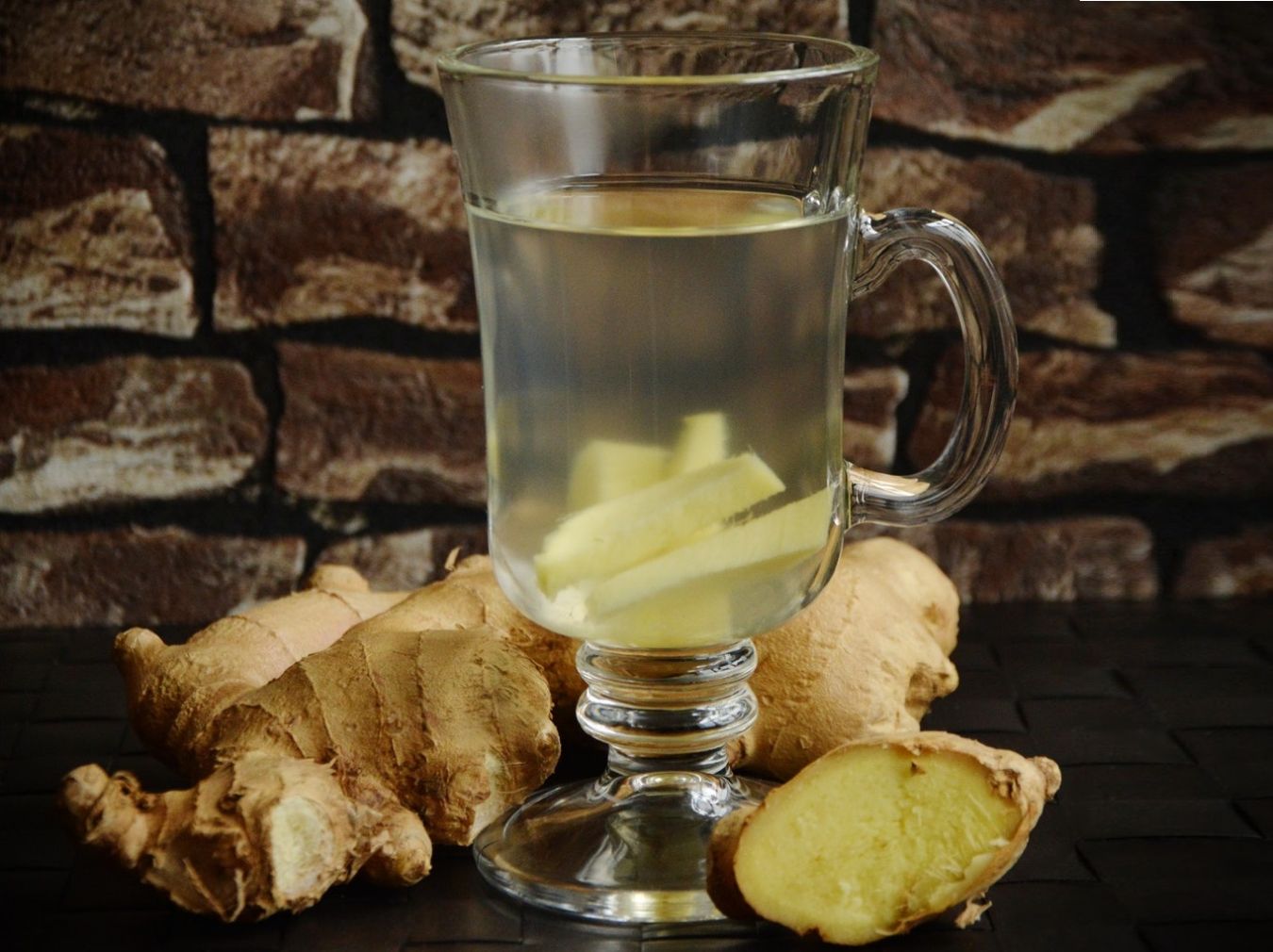 Let's start with the basic and simplest recipe. For this recipe, you need only ginger.
1. Start by washing and scrubbing the ginger root, as you want clean ingredients.
2. Peel the ginger, and then slice it in small pieces. I must warn you, sometimes you might cut yourself while cutting the ginger in thinly, small pieces. Therefore, be careful. You can also peel the ginger.
3. Boil water in either a saucepan or in a kettle.
4. Put the ginger slices into a teapot, and then add the boiled water. Cover the teapot with a lid, and steep for 10 minutes. Strain the tea, and drink. Alternatively, you can boil water in a saucepan, and add the ginger slices to the saucepan. In this case, simmer the ingredients together for 15 minutes and then let the tea cool down for 5 minutes. Strain and pour into a cup.
Cold Fusion Ginger Tea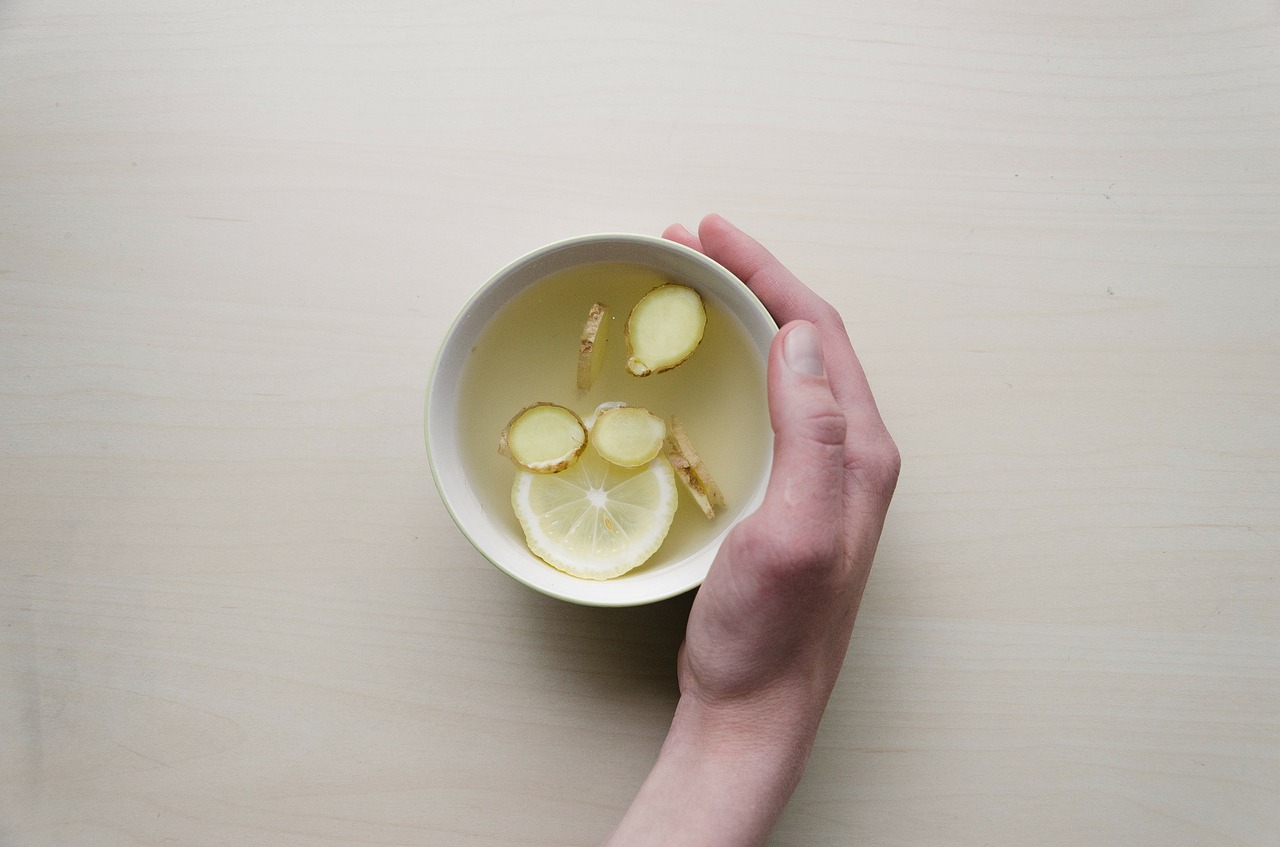 For this method, aside from ginger, you'll also need one lemon. Here are the steps:
1. Clean and grate one fresh ginger root.
2. Add ginger to a bowl, cover with one cup of water, and then bring it to boil.
3. At this point, I like to add juice from one lemon, and then strain the tea.
4. Get a glass, fill it with ice, and then pour the tea into the glass. Drink!
Ginger Tea with Milk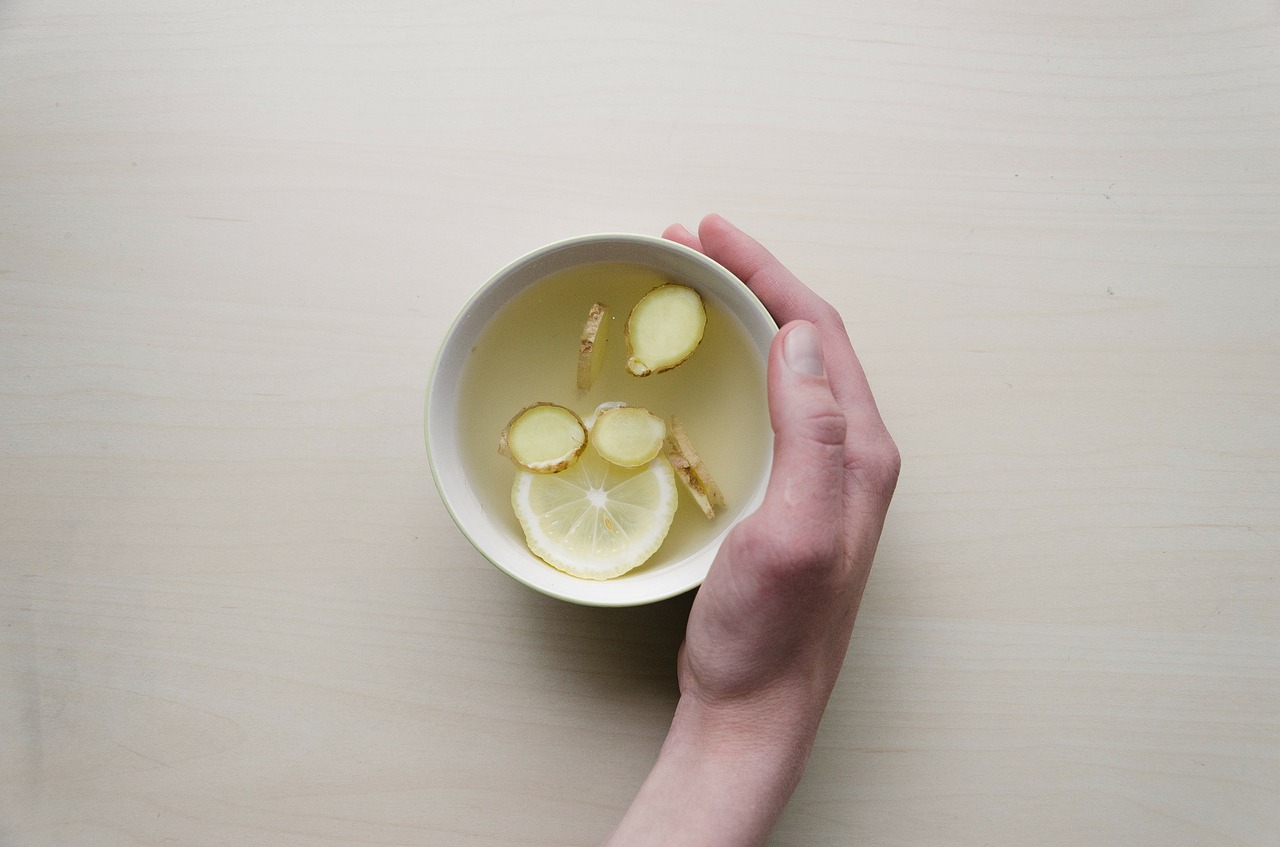 If you thought only black tea can be served with milk as the British do, you are wrong. Milk is a great addition to ginger tea, and it makes the tea easier to digest, and great for the stomach. That being said, let's see how to make ginger tea with milk.
1. As with every other method, start by cleaning, washing and slicing ginger root to slices.
2. Boil water and then add ginger slices. Continue boiling for 10 more minutes.
3. Remove the mixture from heat and add two cups of milk to it.
4. At this point, simmer for five more minutes, and then serve. Drink while hot.
Homemade Ginger Tea with Spies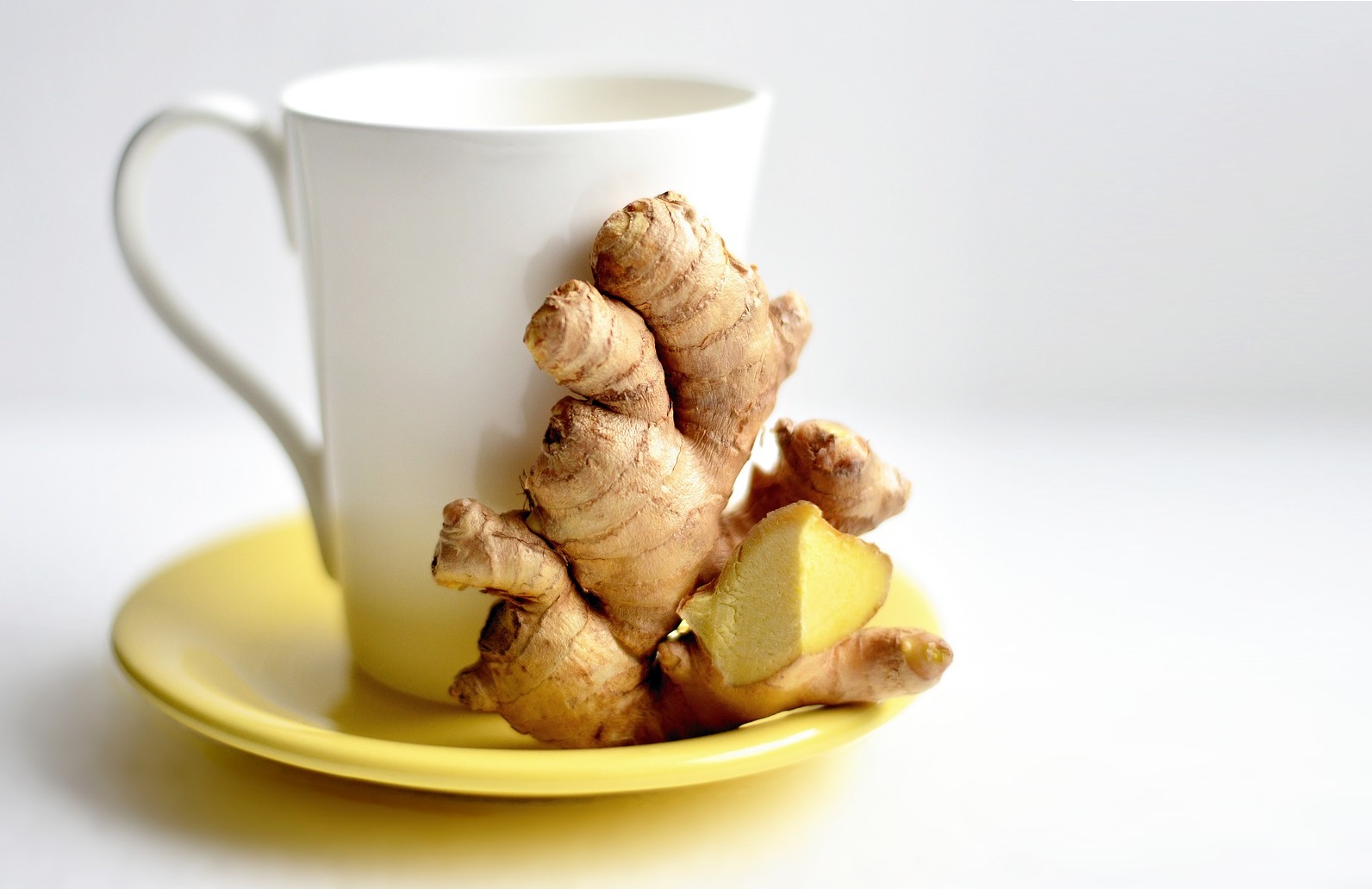 Sometimes, I like to kick things up a notch and make ginger tea with some spices. This way, you are reaping benefits from all the spices in the tea. It doesn't taste as ginger tea, but the health benefits are great. For starters, for this recipe, you need more ingredients, and they include:
1 tablespoon of grated ginger
1 tablespoon honey
½ lemon
1 cinnamon stick
Mint leaves
Chamomile flowers
Cayenne Pepper
1. Wash, clean, peel and then grate the ginger. At this point, add the spices like cinnamon, mint leaves, cayenne pepper and chamomile flowers.
2. Boil water in a saucepan, and then add the ginger mixture. Allow the mixture to steep for ten minutes. Strain, remove the ginger, and pour into a cup. Squeeze lemon, add one tablespoon of honey, stir and drink.
Ginger Tea with Leaves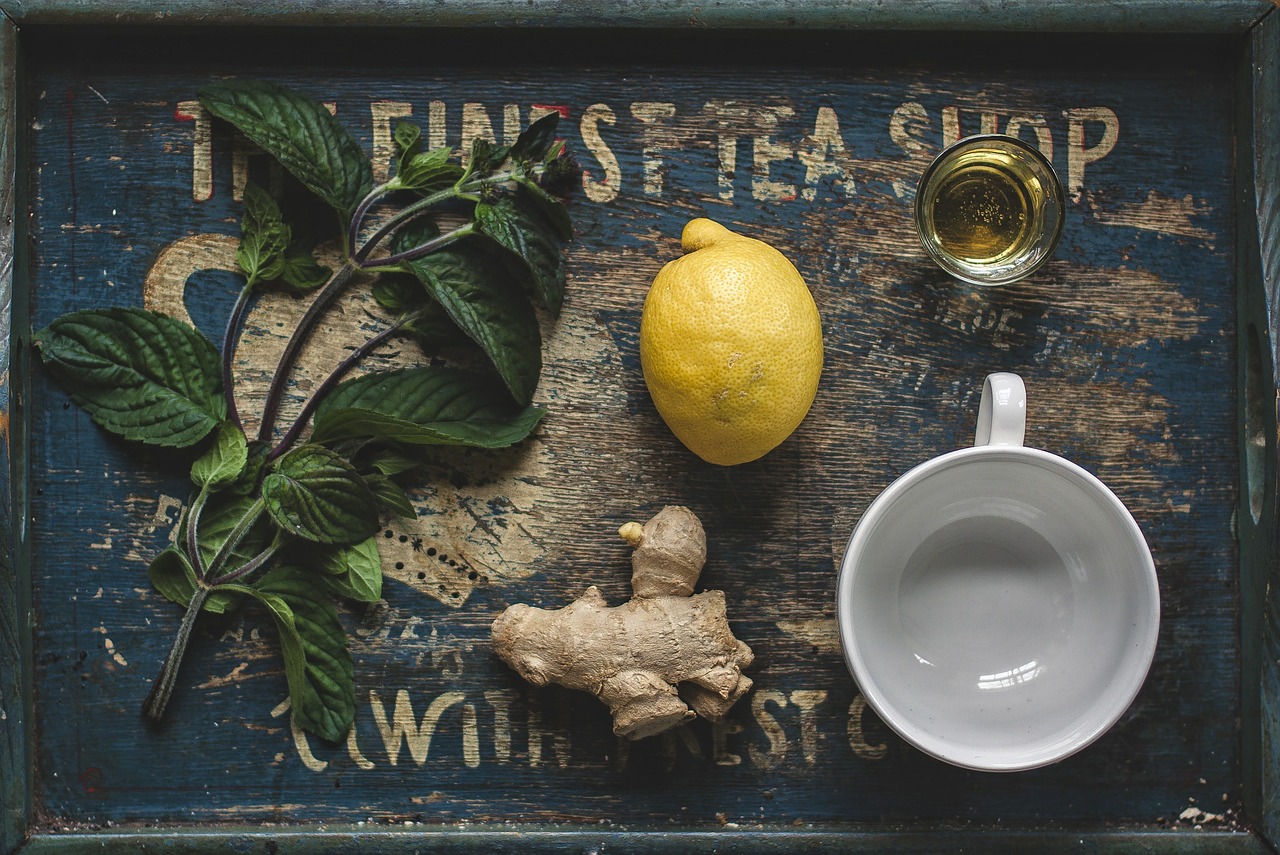 In most cases, people like to use ginger root for how to make ginger tea. However, I've found out that sometimes, if you want more mild tea, you can use the ginger leaves. Of course, for this to work, you need to grow ginger at your home and grab the leaves. The procedure is same, boil water, add ginger leaves, simmer for 10 minutes, strain and drink. You get almost the same benefits of ginger, but with a more mild tea.
READ NEXT: How to Cook Kale? 5 Simple Ways to Get Your Superfood