We've all been in this situation. You wake up in the morning, you need to go to school, work, or anywhere else, and there are no clean clothes to wear. Some people say that you cannot wear the same shirt twice.
Now, that would be highly inefficient. After all, not all of us have hundreds of shirts at home and not all of us do the laundry on a daily basis.
That is why learning how to get the smell out of clothes without washing is a handy trick. When you have dirty clothes, and you need to wear them, the first thing you need to learn is to improvise.
You will be surprised how clever you can become when you have to. Some of the items you will need to keep your clothes clean and fresh include dryer sheets, air freshener, white distilled vinegar, lemon juice, baking soda, perfume, baby powder, and vodka.
Now, you do not need to have all of these products, but all of them can be used for how to get the smell out of clothes without washing.
How to Get Smell out of Clothes Without Washing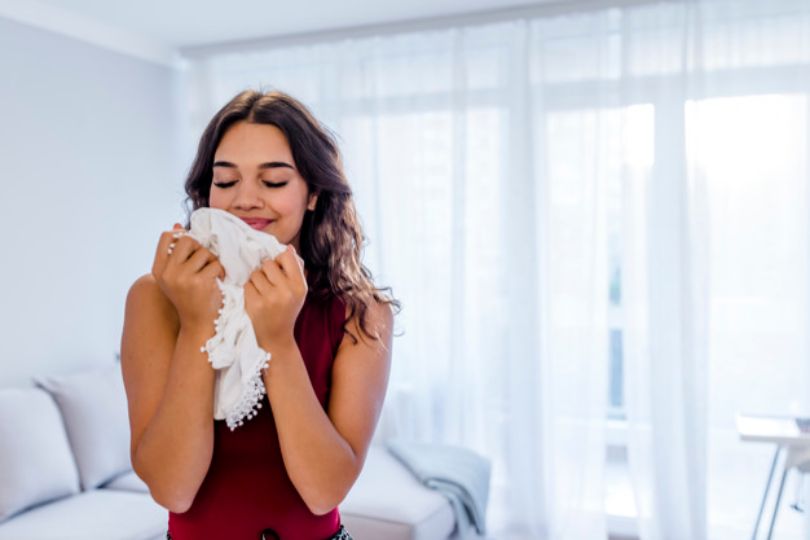 The Dryer Sheet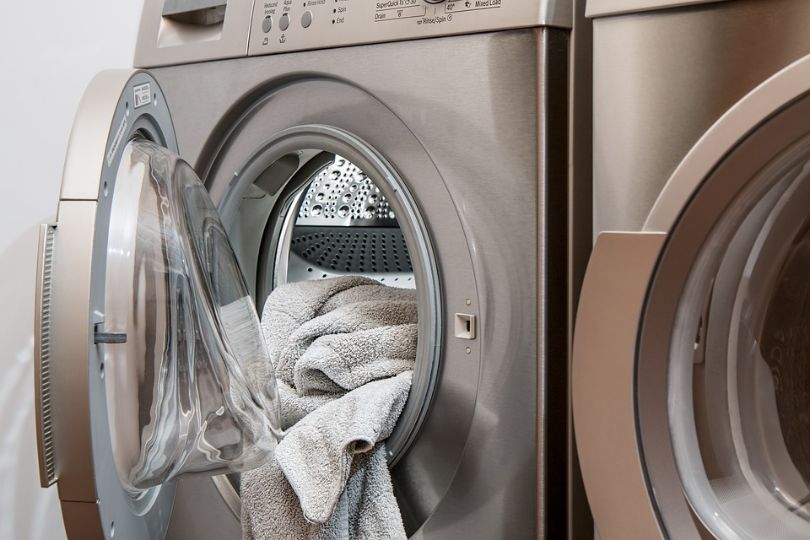 This is one of the greatest tricks you can learn. All you have to do is spin your clothes in the dryer with a dryer sheet for a few minutes. While you drink your morning coffee, your clothes will be clean and smell good again.
When you do not have time to wash an item and it doesn't smell fresh, one easy trick is to use the dryer sheet. It doesn't matter what brand or what fragrance.
Any dryer sheet will smell better than the unwashed clothing you are ready to wear. Throw the item you want to wear in the dryer, and let it tumble with three or four dryer sheets.
Your clothes will be wrinkle-free, and you will smell great.
Air Freshener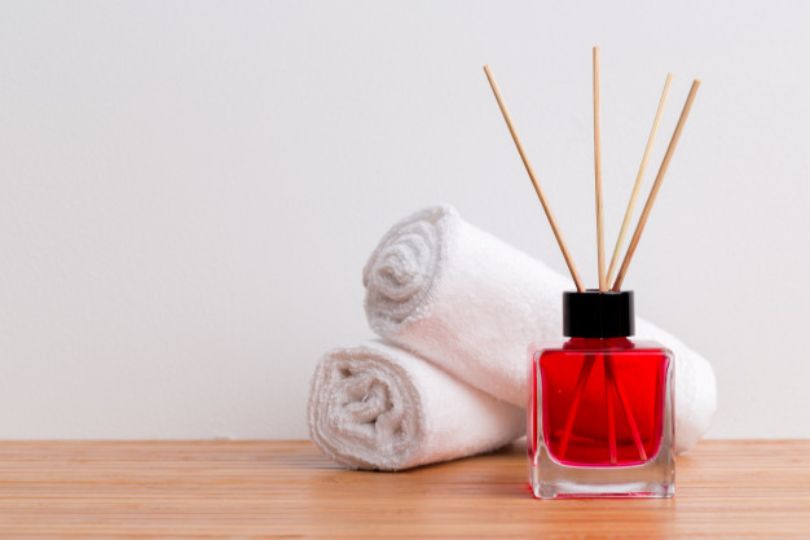 The air freshener can make your clothes smell freshly laundered. Yes, it is possible while they do not help get rid of odour, they mask it.
This trick should only be used as a temporary fix, and only for outdoor events. The method is very simple, just spray the air freshener over the clothing, both on the front and on the back.
Let it air dry for 10 minutes, and then put it on.
How to Use Vinegar to Remove Odours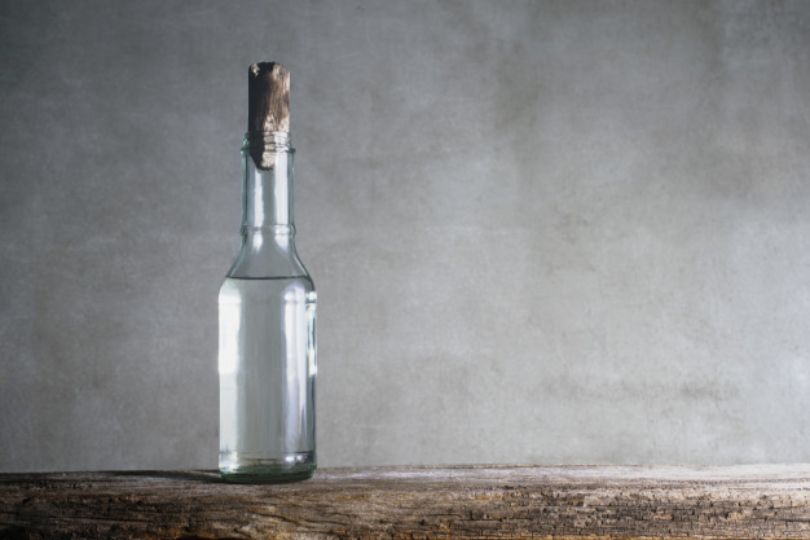 Vinegar is one of the best ingredients you can have in your home for removing odours. Because of its low acidic pH level, vinegar actually removes odours in clothing. Use 1:1 ratio of vinegar and water. Only white vinegar works for this trick.
Turn the garment inside out, and then mix water and vinegar in a spray bottle. Test the solution on a small area, and if the colour does not run or change appearance, it is safe to use on the entire piece of clothing.
Spritz the vinegar onto the clothing. Do not worry, the vinegar smell will dissipate as it dries. Hang the clothing outside to let it dry, and put it on later.
The Baking Soda Trick
Baking soda can also help you remove odours from clothing. Similar to other techniques before, it is simple and easy. Just mix baking soda and water into a nice paste.
Apply the paste to the smelliest areas of your clothing. Turn it inside out, and work the paste into the area. Allow the clothing to dry. Now take a stiff brush and brush away any white residue from your clothes.
Alternatively, you can put the clothing into a plastic bag. Add half a cup of baking soda to the cup, close, and shake together. Leave the bag for 10 minutes, and then get your clothes. Shake off the baking soda.
Can Vodka Remove Odours?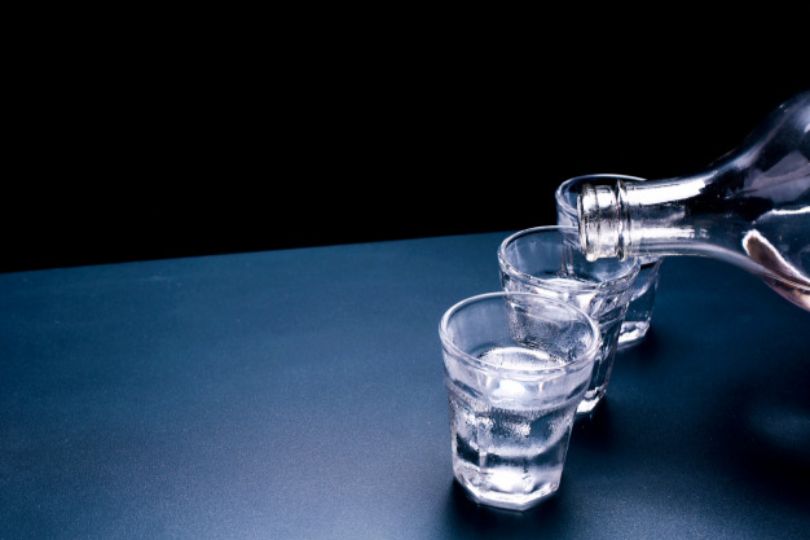 Vodka is more than just a drink. You can actually use for how to remove smell out of clothes without washing. Just spritz it on your clothes, and vodka will remove odours.
There is no need to dilute the vodka. Hang up the clothes to air out.
Lemon Juice Can Neutralize Odours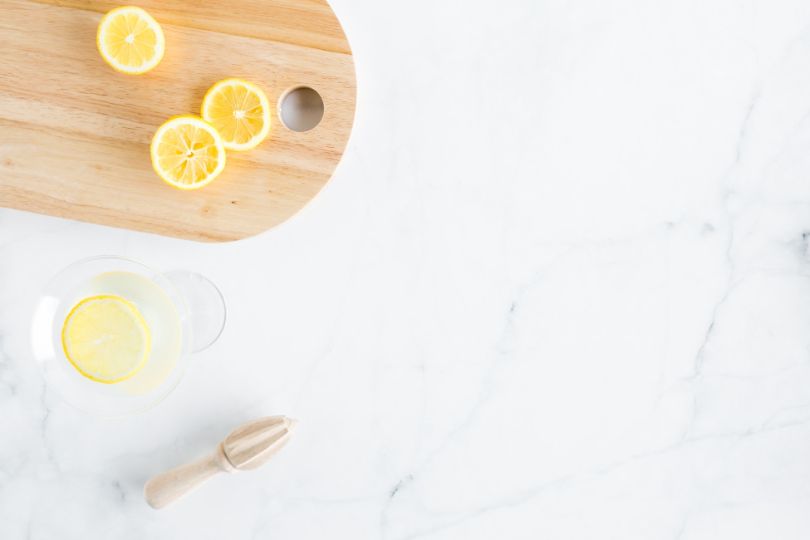 Lemon juice seems to be the solution to so many problems nowadays. For your dirty clothes, prepare a solution of one tablespoon of lemon juice and one cup of water.
Place it in a spray bottle, and mist your clothes all over. Hang them up to air dry, and they will have a fresh smell.
You can read our other clothing cleaning hacks down below:
How to Clean Clothes Without Water – Hacks That Can Save Your Life
Freezing Clothes to Remove Odor – Does It Work?
How to Get Smell out of Workout Clothes – Tips for Odor-Free Gym Clothes